Going to the beach in Australia is one of the most marvellous things to do. Even though I can't swim very well, I love a good day by the seaside, reading a book and getting a good dose of vitamin sea. After years of random beach babe day trips I think I've finally locked down the bare minimum basic beach accessories that I need for an Australian beach adventure.
So many people were asking me – what do I need to take to the beaches in Australia? There's not a whole heap of difference between Australian beaches and other beaches around the world. Australia does have some of the world's most beautiful beaches and they can be a decent distance away from any shops. So it's best to be prepared to survive a day at an Australian beach.
Basic beach accessories for your Australian beach adventure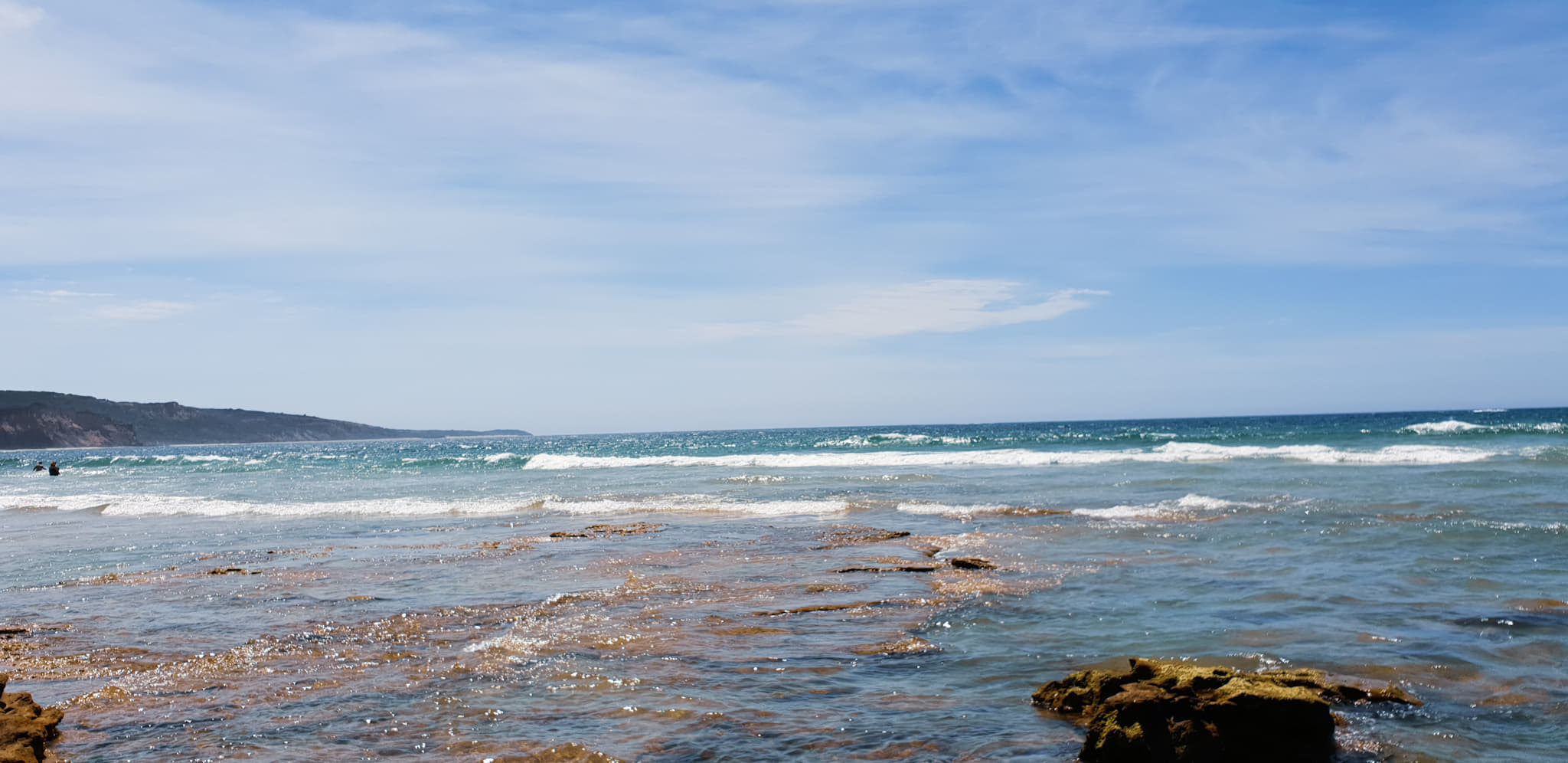 Slip, slop slap on that sunscreen
The sunrays down under are a lot more powerful then what a lot of traveller realise. Or maybe it's just a vain attempt to get super tan look. But seriously it's rather dangerous to get yourself roasted to the level of lobster. The minimum SPF I wear is 30+.
If you have sensitve skin like me, try out the La Roche Posay SPF 50+ Anthelios Fluid. It's like weight, super easy to apply and does a great job of blocking out those UVA/UVB rays.
Just remember that sunscreen as only as good as the application. Make sure that you rub in the sunscreen and allow a good 10-15 mins before entering the water. Sunscreen is a magical shield and needs a little bit of help.
[click_to_tweet tweet="What basic beach accessories do I need when being a beach babe in Australia" quote="This list of basic beach accessories will make your Australian beach adventure amazing."]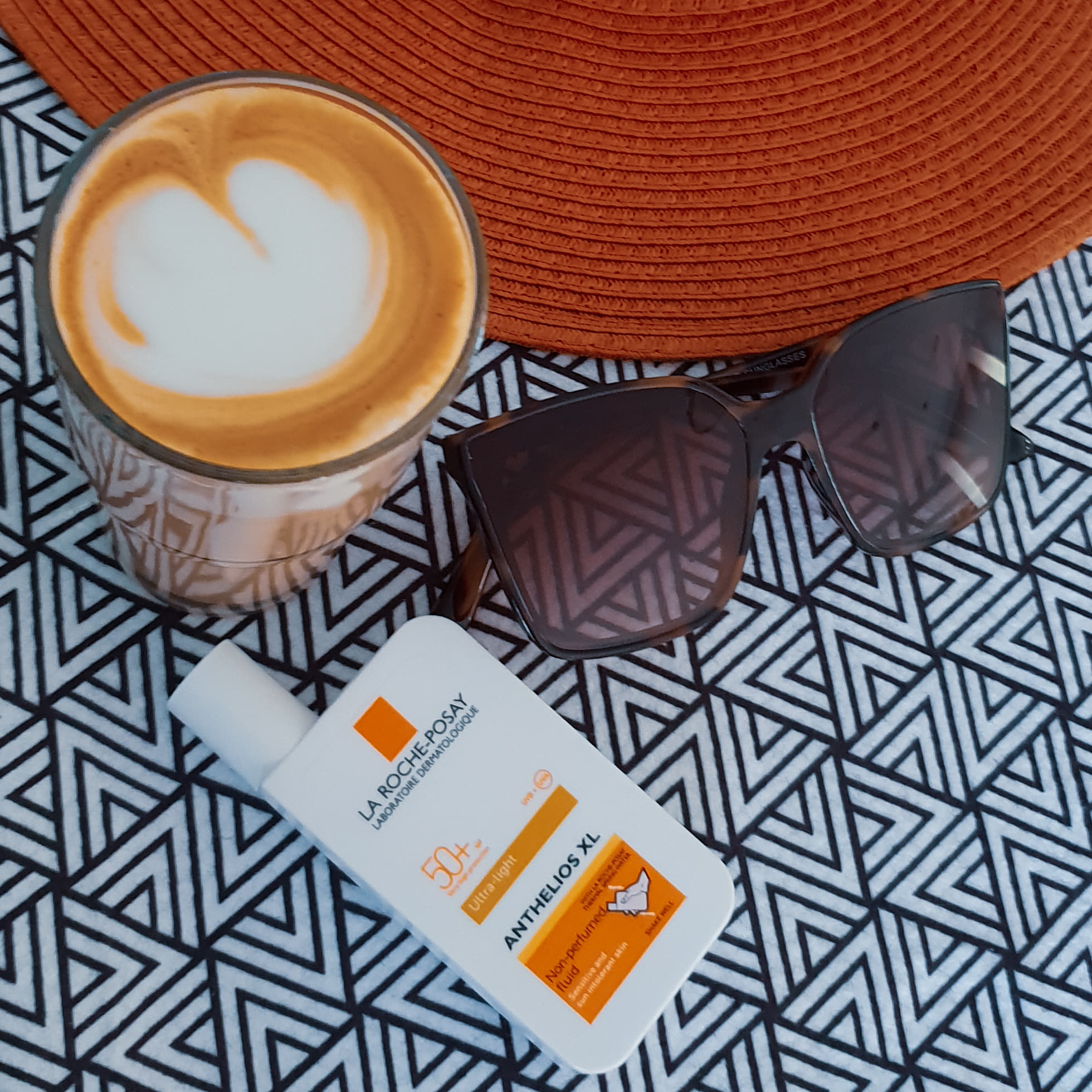 Sunglasses
If your eyes as the window to your soul then sunglasses are the sexy curtains that protect your soul from dangerous UV damage. UVA is the most common and penetrates most deeply, passing through the cornea to reach the lens and retina inside your eyes. UVB penetrates less deeply but can cause sunburn, wrinkling and premature ageing. A simple eye saving tip – wear sunglasses.
Buy yourself a new pair of sunglasses for ladies now.
Sexy Instagram Hat
Nothing looks better than an amazing Instagram worth hat protecting your face from those harmful wrinkle causing UV rays.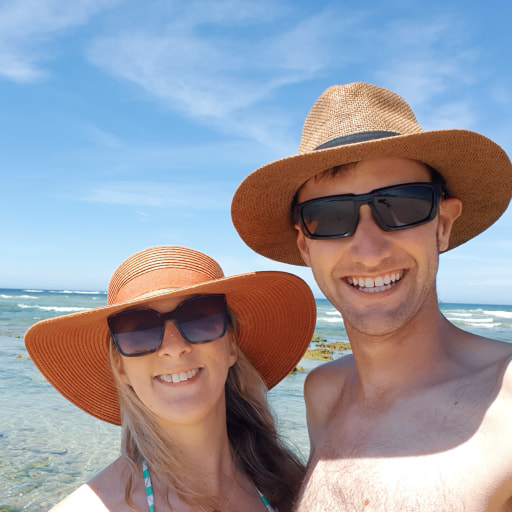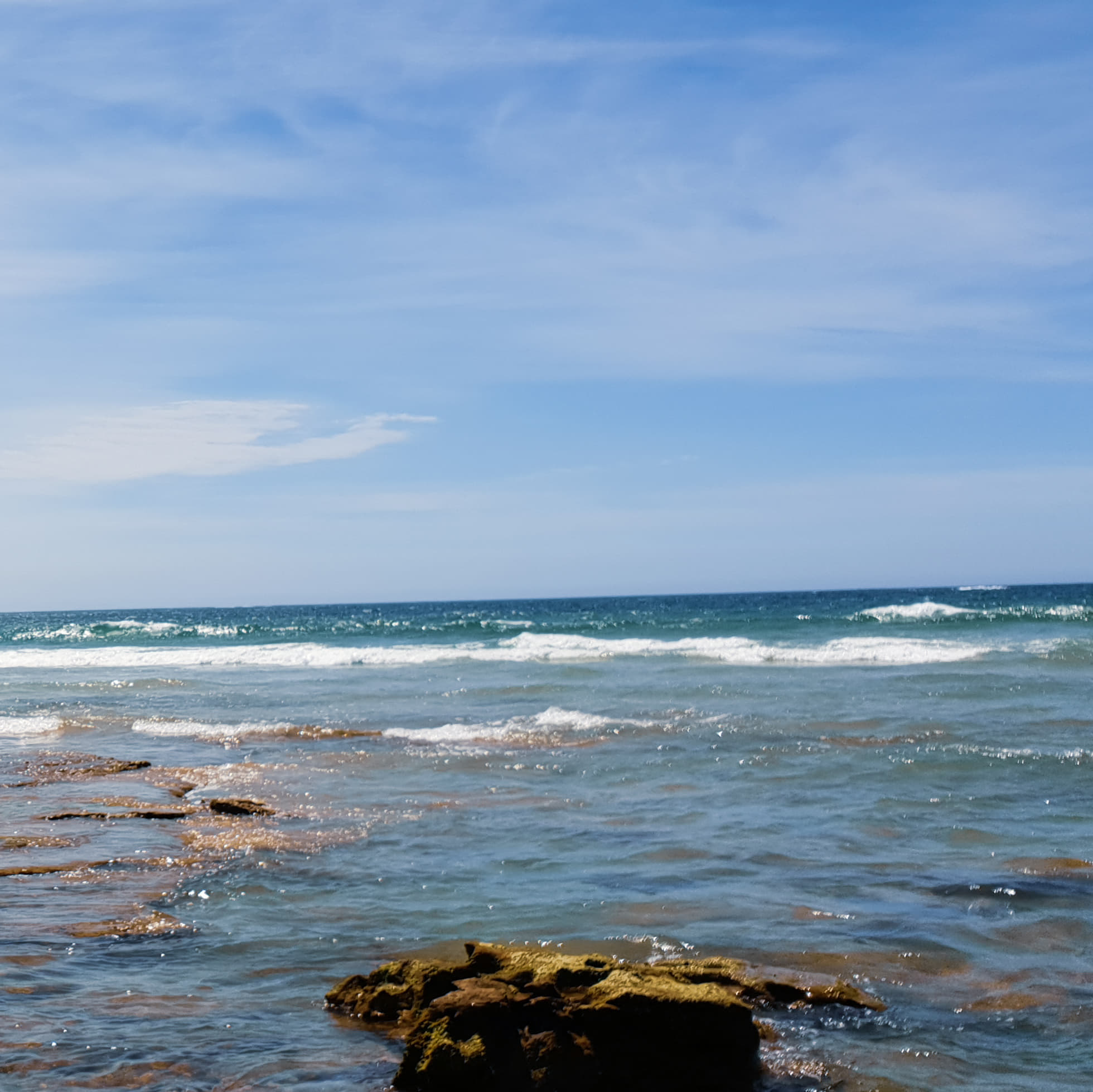 Hydrate Me
Water is the essence of life. Literally, not just a nice slogan on a tee-shirt. Taking clean, cool water is a must for any beach adventure. It's easy to get dehydrated when snoozing in the sun and enjoying a dose of vitamin d. And because we love the ocean and want to keep all the sea-life alive and not stuff full of plastic it's oh so important to BYO water bottle. The popular Australian beaches will have free and clean drinking water taps for you to refill up your bottle.
Towel Me Up
If you're an avid swimmer like James or just a beach bum like me than you'll be needing a towel that suits your personality. This summer we have retired James 20+ year old beach towel and introduced the sand free Tesalate towel. A nifty AbsorbLite™ microfiber towel that is woven in such a way that sand doesn't penetrate or stick to the Tesalate towel. The perk of the Tesalate towel is the super cute designs and the superbly absorbent material. And it doesn't feel too bad on your toosh. 
Even though it soaks up the water faster than a tradie downing a beer at 3pm on a Friday, it's equally as efficient at drying itself. A pet hate of mine with "travel towels" is that they take forever and a day to actually dry. Meaning that you end up with slightly damp, mouldy smelling towels. The Tesalate towel doesn't have time for that kinda bad attitude.
Also, these towels are designed in Australia and have some super cute designs.
So far the towel has actually proven more useful as a picnic blanket and as a flat flat background rather than a beach babe towel. It now lives permanently in my car for any of those random adventures we choose to go on.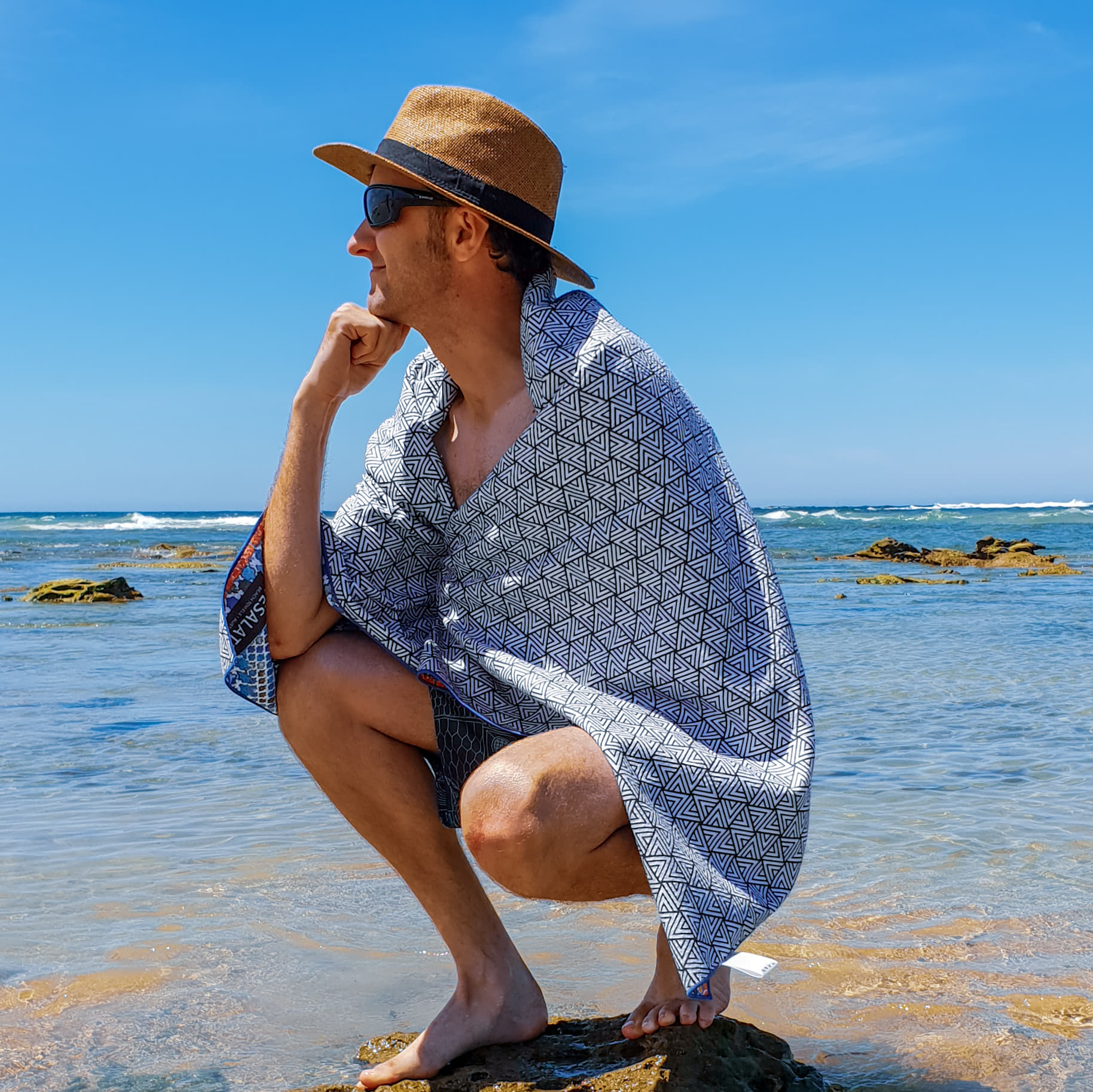 Looking for a new adventure? Book yourself a trip down the Great Ocean Road
Keepin' the dream live with Kindle
I love reading oh so much. And no trip to the beach is complete in my world without a book or ten to read. Rather than carry around a million pounds of paperback books I've converted to the world of Kindle. Coupled with my Amazon Prime account I get a lot of books to read for free. I'll admit that not all the books deserve to be read but it's worth trying them out. If you don't like it, easy send it back to the library.
Did you know that the newer Kindle is waterproof! Perfect for the beach.
Australians can buy a Kindle here. And the rest of the world can grab one here.
So there you have it. Other than snacks, which are a most for any adventure, there is probably a million other things I could have added to this list. But in keeping with the basic philosophy I've kept it just that – basic.
What other items do you think are essential to the perfect day of Australian beach fun?
Comment below and tell us what makes it onto your beach packing checklist and why.