We Love To Meet New People.
Traveling Honeybird is based in Australia. We're always looking for the next great client and project. If you'd to be considered as a suitable partner to work with us, please get in touch!
Please feel free to send us an email or carrier pigeon with more details on how much you love us or if you would like to work with us. Make sure you've read a little bit about the rules around Working With Us first.
Currently we are accepting proposals on;
Press and Media Trips ~ If you have a destination, attractions, restaurant or event you would like covered on Traveling Honeybird please don't hesitate to reach out to us.
Brand Ambassadorships ~ We love working with amazing brands on a long term basis.
Brand-Blogger engagement and education consulting
Sponsored Posts/Social Media
Conference Sponsorship
A friendly note on affiliate programs and sponsored content. Sadly we are not a charity. We are not here to work for free for your start up. Even if it is a seriously great product but you don't have any budget right now.
We love working with companies that represent and align with our values – Eat Well, Travel Often, Drink Coffee.
Send Us a Carrier Pigeon Message
Twitter
Facebook
Instagram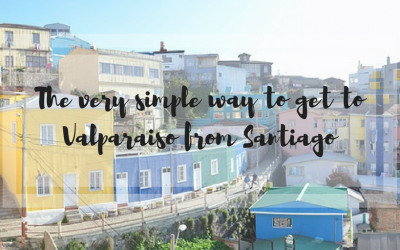 Valparaiso is one of Chile's hottest backpacker destinations. With such a bohemian feel, amazing coffee and some crazy buildings it's no wonder why. If you're trying to decide on how many days to spend in Santiago then cut that time in half and get on a bus to...