I would like to acknowledge that this post discusses the traditional lands of the Larrakia people, and pay my respect to elders both past and present.
Darwin is the gateway to the top end of Australia. A place where you can go back in time or explore a new growing city. The city has something for everyone, from sun-drenched beaches to bustling markets and vibrant nightlife. Darwin is a melting pot of culture that's well worth exploring. I'm here to tell you that you shouldn't listen to the tour companies and generic lists on expensive things to do in Darwin. Let me tell you the best way to explore Darwin – on foot.
Walk and explore the wonders of Darwin's Street Art
Yes that's right. The best way to explore Darwin is to slap on the sunscreen, grab your emotional support water bottle and go for a walk. The street art around Darwin is simply stunning and reflects the unique culture of the community. There may be a few pieces that shock you but Darwin does have a troubled history. And the local artists aren't afraid to show it.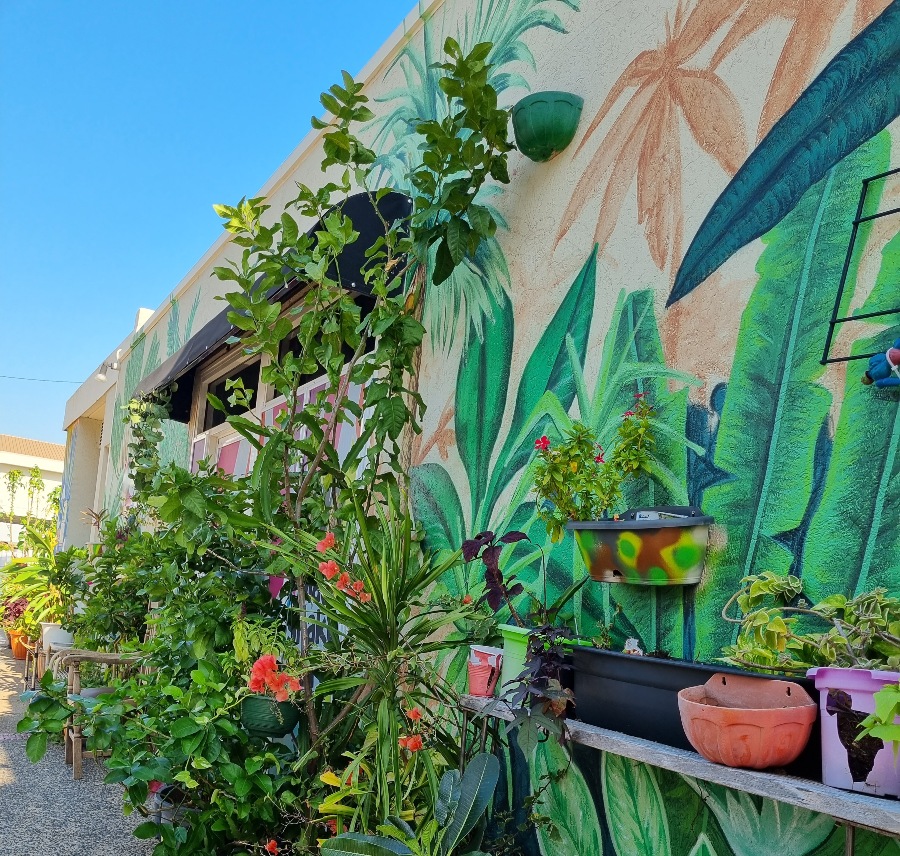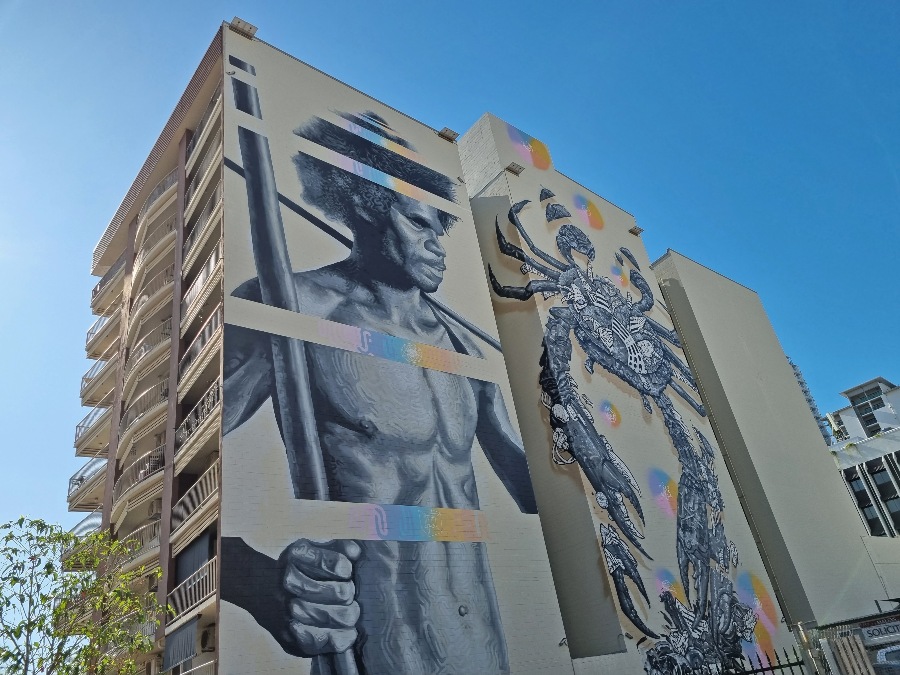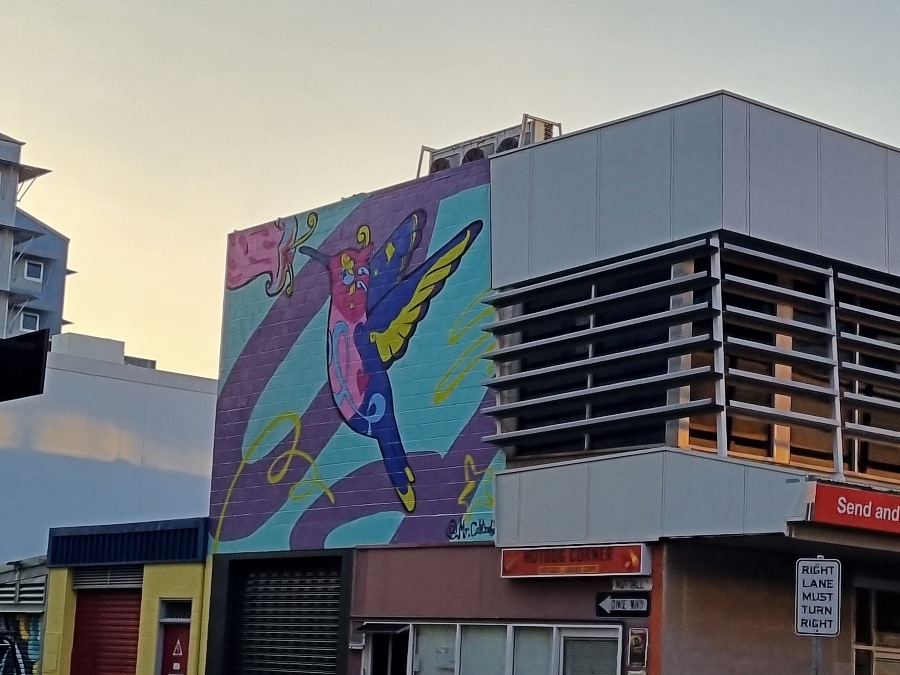 Grab a coffee and enjoy the morning.
Ever wanted to brunch in a jungle but like the idea of a fresh oat mylk latte? Then Ray's Patisserie is the place for you.
Not surprisingly over the past two years there's been an influx of Melbourne & Sydney folks moving up to Darwin. Which generally speaking ensure that there is a good supply of coffee that follows them. After a 7 year gap between Darwin visits I was absolutely escatic to see the healthy and vibrant cafe community that had blossomed.
Don't forget to bring you reusable coffee cup.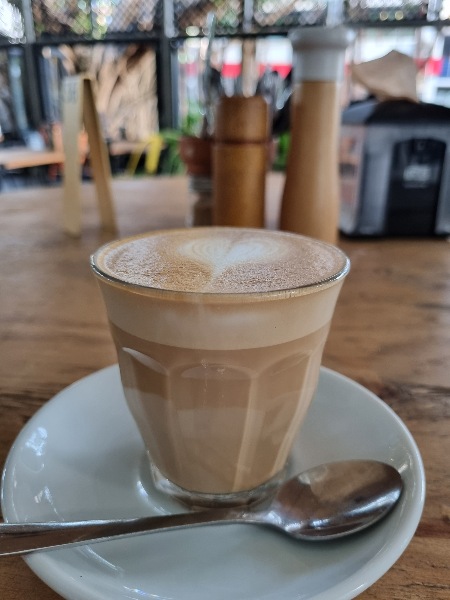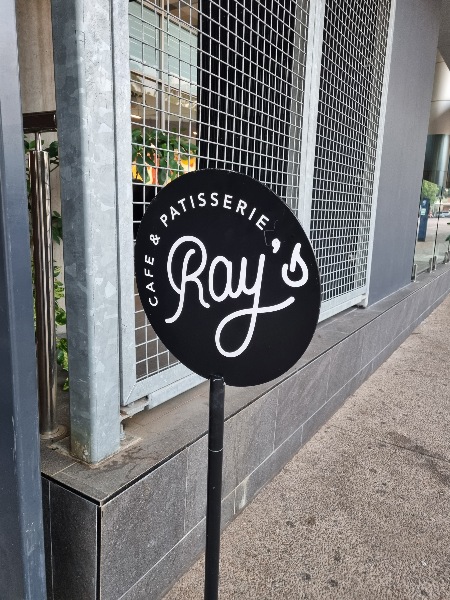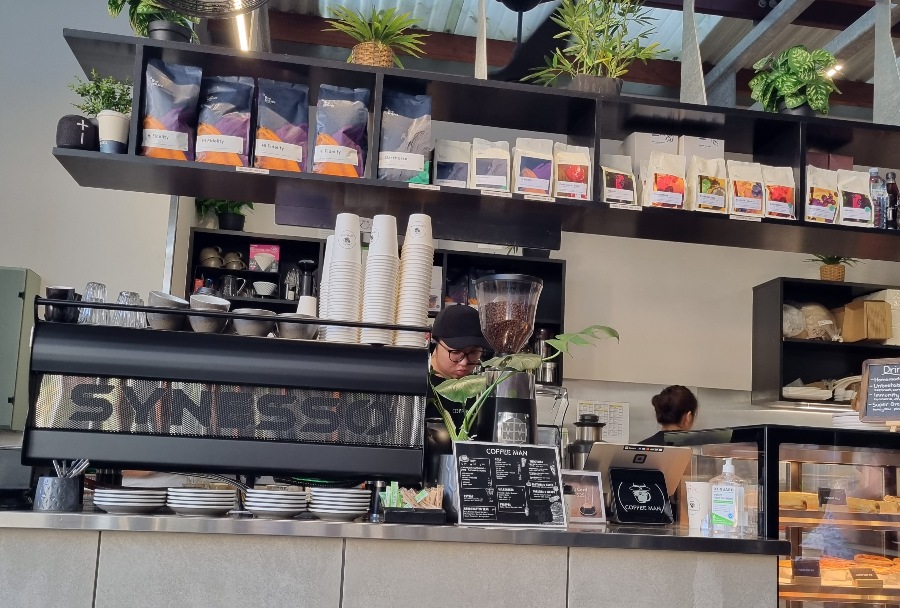 Wait a minute, where even is Darwin?
You might not be entirely aware of the city that is Darwin. It is Australia's fifth largest city and is considered to be the gateway for travellers to explore the top end. Think Litchfield National Park, Kakadu National Park and more. The city is located within the Northern Territory.
Access to Darwin is best done by air. With domestic airlines Qantas, Jetstar and Virgin regularly flying to from all major capital cities. As a side effect of the global panini quite a few international airlines now also fly directly to Darwin.
One thing to note is that the Darwin Airport is shared by the Australian Airforce. On all my trips my flights home have been delayed as the pew pew planes are coming in to land and depart at super fast speeds to go do some secret air force business. So best to keep this in mind if you are trying to get a connecting flight at the other end.
Have you ever considered working in Darwin?
If you're considering where to go for your working holiday visa then you might want to consider Darwin. It has a strong service industry, which services the grey nomad community. Think hotels, cafes, restaurants. Which at the time of writing are all screaming out for casual staff members. It might not be the most glamourous work but the pay is fairly good, the weather is terrific during the certain times of the year and it will certainly be an experience that you'll never forget.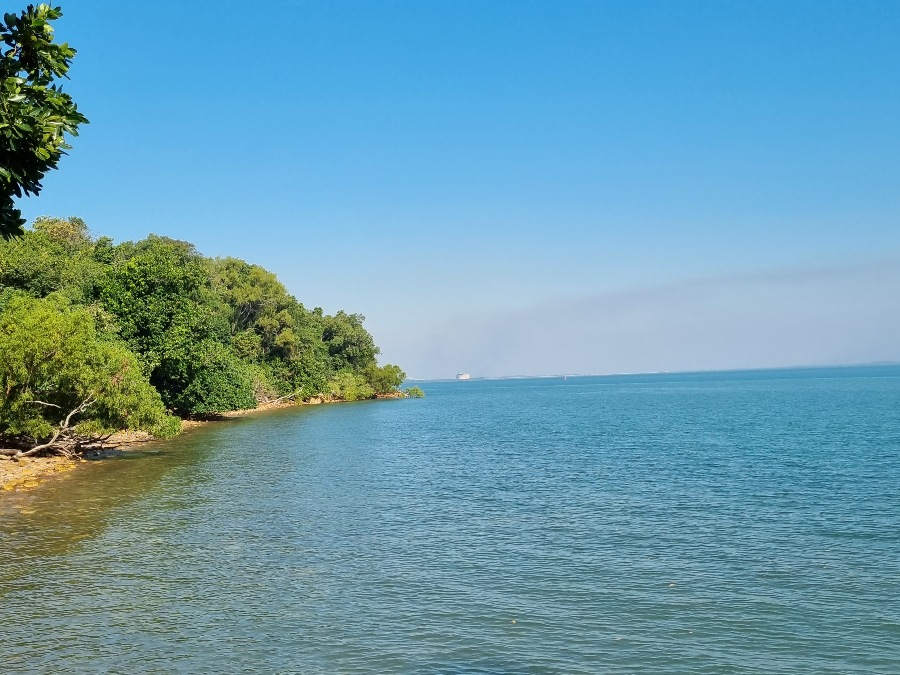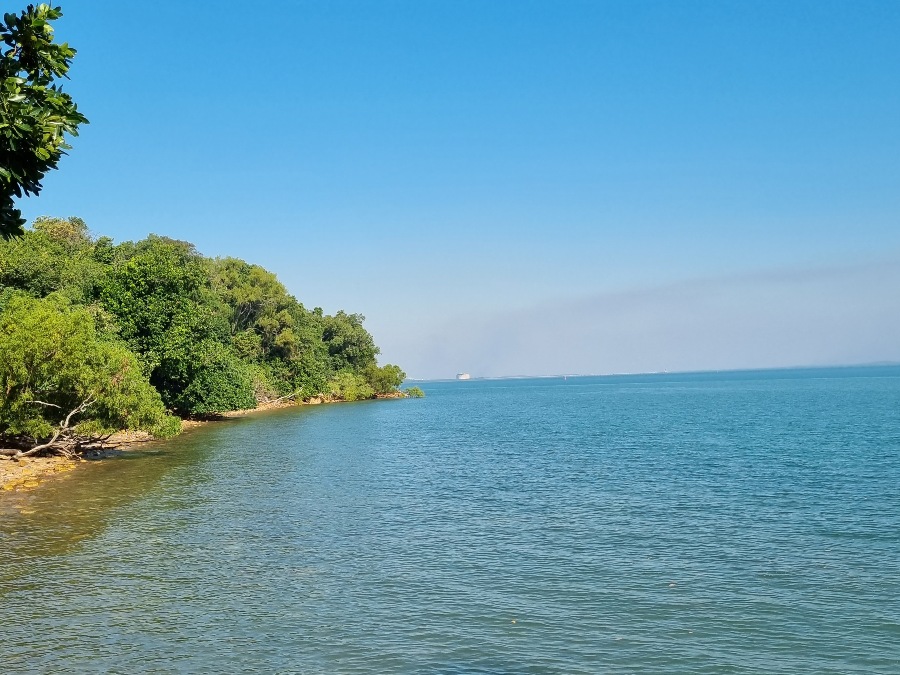 When is the best time to go to Darwin?
During peak dry season you'll find the airports and hotels glowing with untanned grey nomads who have come north to escape the harsh winters in the southern state. Many of these fine economy stimulating folks will spend a day or two in Darwin and then join one of the many tours that leave from Darwin. Don't be surprised on your morning walk when you see huddles of these travellers waiting outside hotels nervously awaiting their tour chariots to arrive.
To have the most comfortable trip, the dry season between May to October is going to be the best time to visit. It isn't the cheapest time of year to visit. You do need to remember that travelling during the cheaper periods means travelling in the wet season. It's certainly not a time I'd recommend visiting the Northern Territory.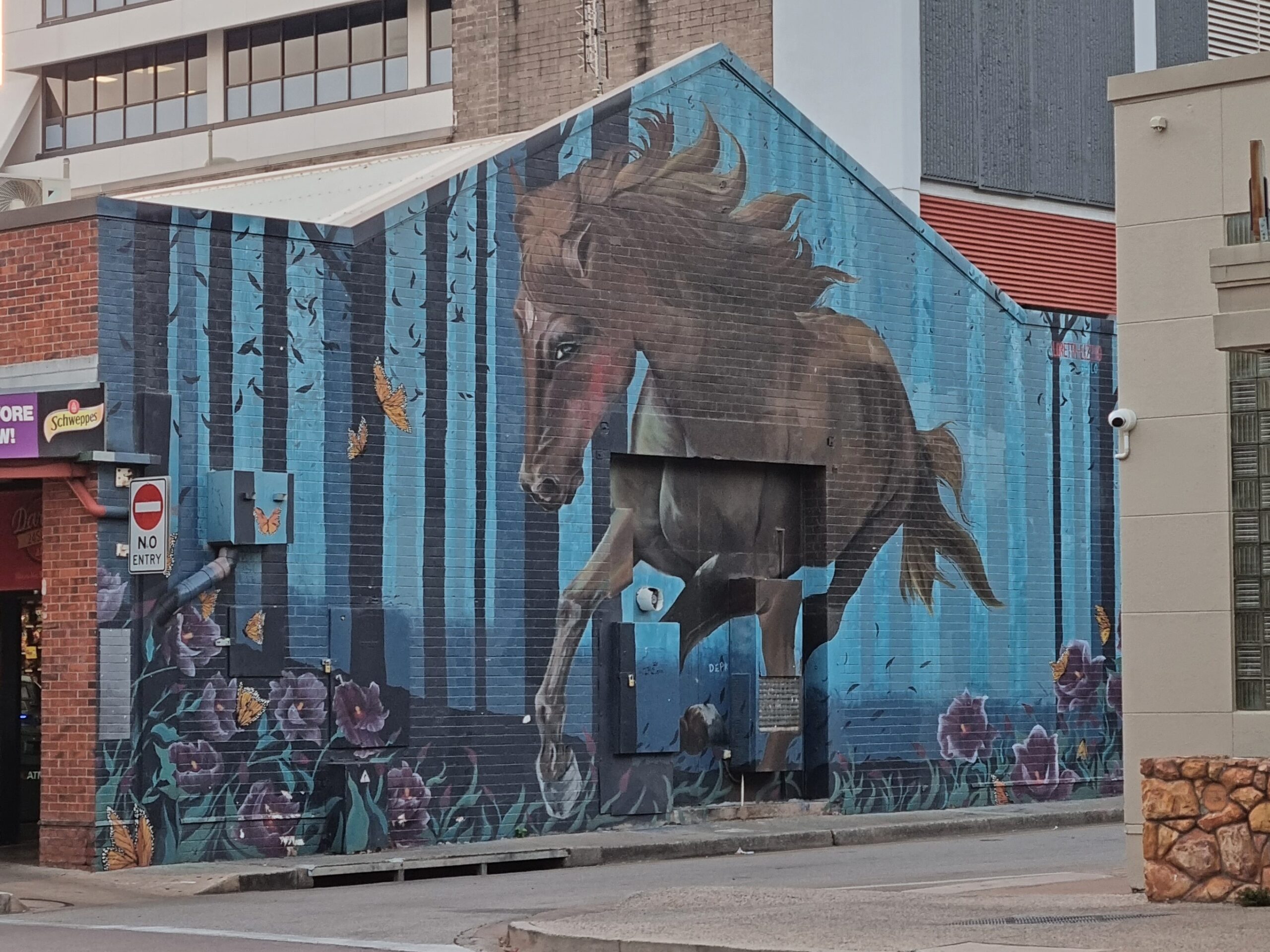 There is a lot to see and do in Darwin and you won't be disappointed with your visit if you make the effort to explore.
No exploration is complete with a few key items. Don't find yourself stranded in Darwin without these must haves –
Where to stay in Darwin?
There's a lot of options for accommodation to suit every budget. Darwin for a long time has been a backpackers haven so don't stress out if you think there's no hostels around. Now the larger hotels are on the Esplanade and within walking distance of the good cafes. If you want to venture further out to see the markets etc you'll need to grab a taxi/share ride. I'd suggest going with Uber as the taxi situation in Darwin is grim.
Other fun things to do in Darwin?
A lot of people have covered some great things to do in Darwin. As both of my trips have been short trips for work I haven't explored much past the esplanade area. So I've popped a few reliable sources below that I used for exploring Darwin, even though work shenanigans meant I couldn't go that far.