For the love of coffee! Sweet, delicious, hot beverage. A gift from the Gods above to us humble people down here. A savior for many freelancers, travel writters and the average person. I really love coffee. We really do live the lifestyle of our motto – Eat Well, Travel Often, Drink Coffee. We live well within our means, travel as often as we can and drink a lot of coffee.
No matter where in the world we are I can sniff out good coffee. Whether it's in the back streets of Saigon, magically finding an ice latte in a Bangkok market place or a cheerful camping brew it doesn't matter. Life's too short for shit coffee, bad friends and lettuce.
So on this day, International Coffee Day, I asked myself does Melbourne have the best cafes in the world? What a question – who's been everywhere, who has even tasted the coffee in every country? Not us. Yet. So to help the Great Debate I've asked a few of our favourite travel friends to share their coffee travel tales. Along with a few of our favorite moments too.
Camping and Coffee
Camping and coffee go hand in hand. Like vegemite on toast. Just because we've left out suburban house of pleasure doesn't mean we have to forgo the pleasures in life. Our little espresso maker now lives permanently in our camping box. So when we go car camping it's cafe lattes over the camp fire brewed for all! It's an easy, lightweight item that does make beautiful coffee. Warm up the milk and latte to go!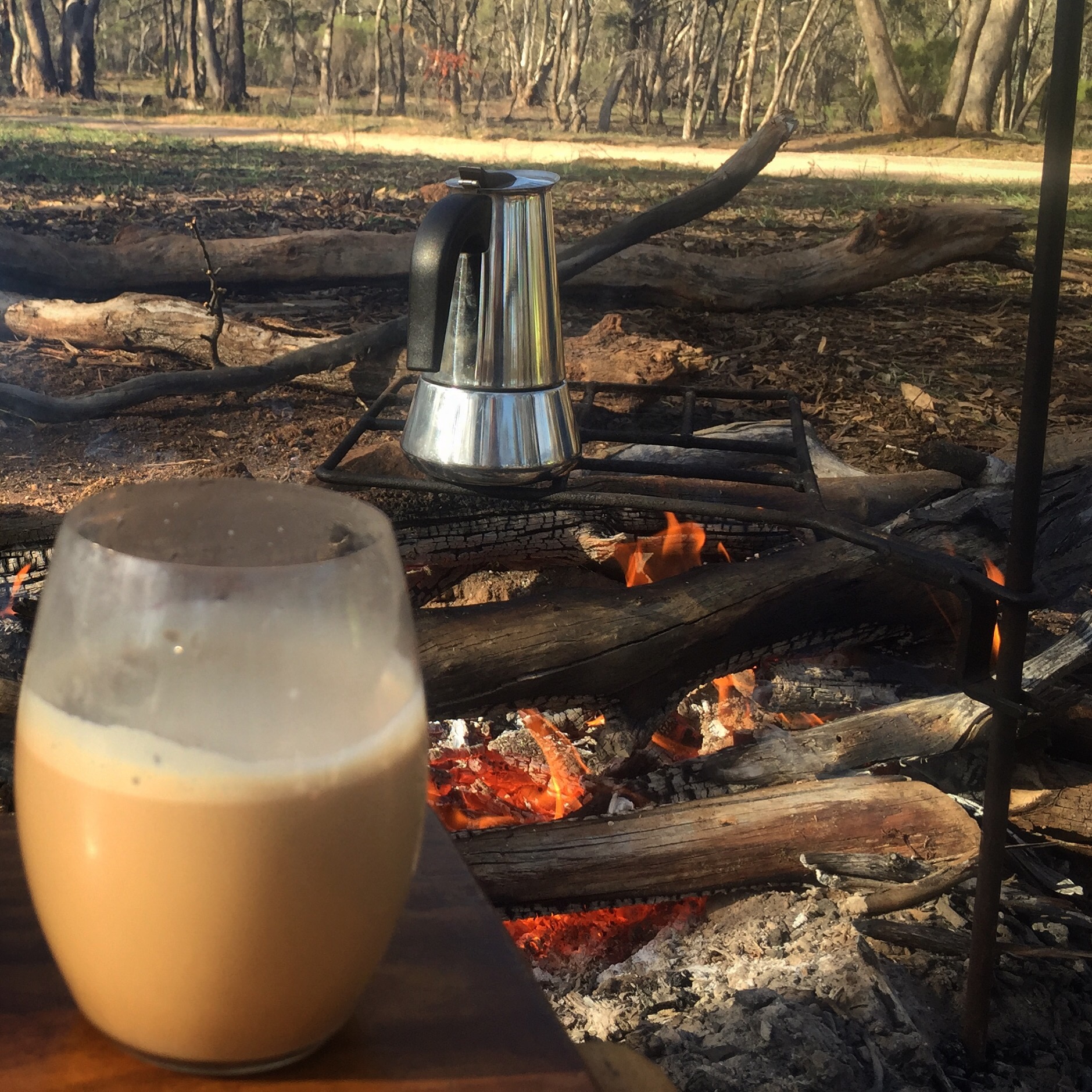 Melbourne, Australia
Melbourne really loves coffee. Like a lot. Like the proverbial fat kid loves cake. Melbourne is a city that revolves around the cafe lifestyle. It's literally in our life blood. We might be catching up with old friends, indulging in a family ritual, taking preschoolers for a morning stroll, hatching plans for our next travel adventure, working on a thesis or just whiling away the afternoon. A cafe is a place to do all those things in Melbourne. And no one judges you for doing so.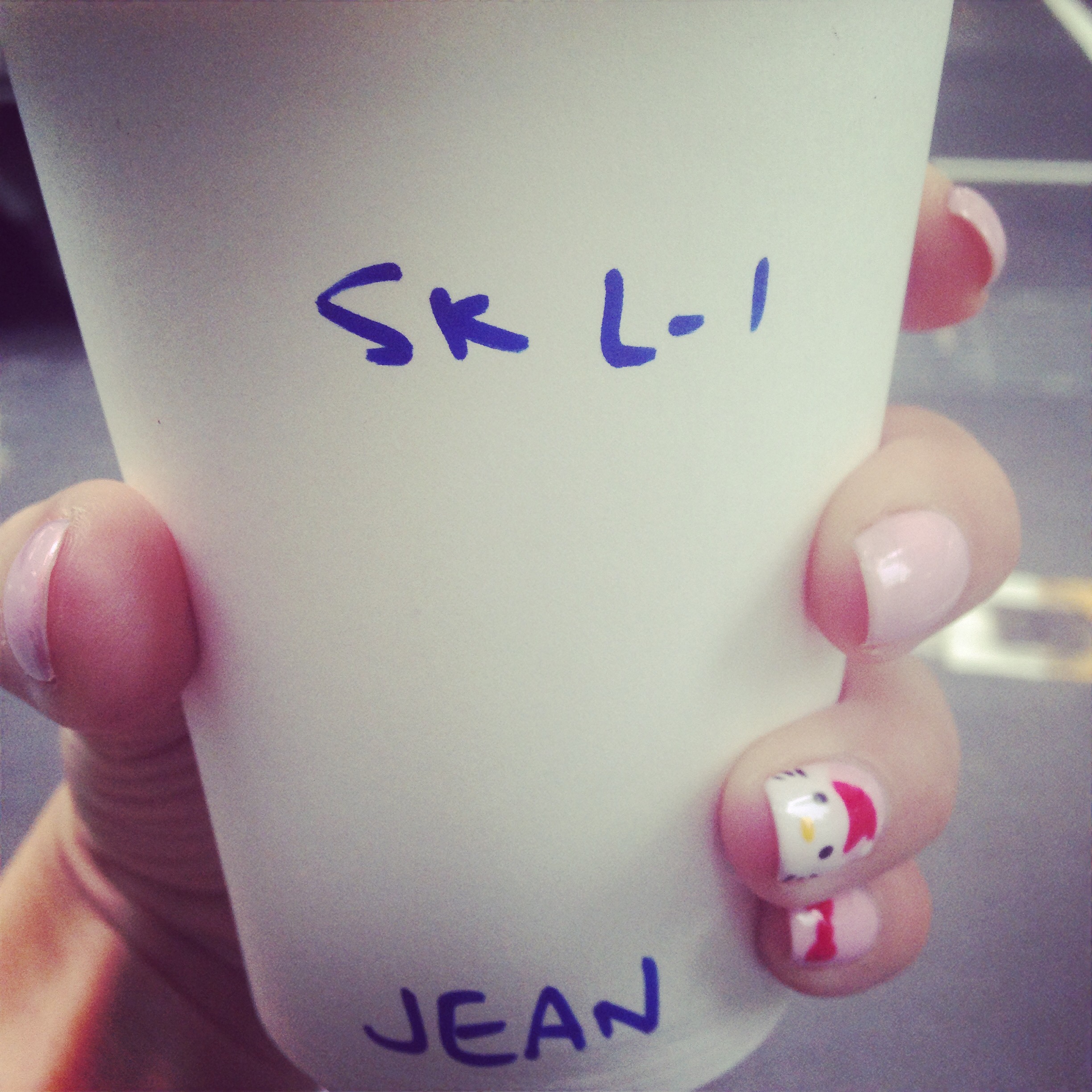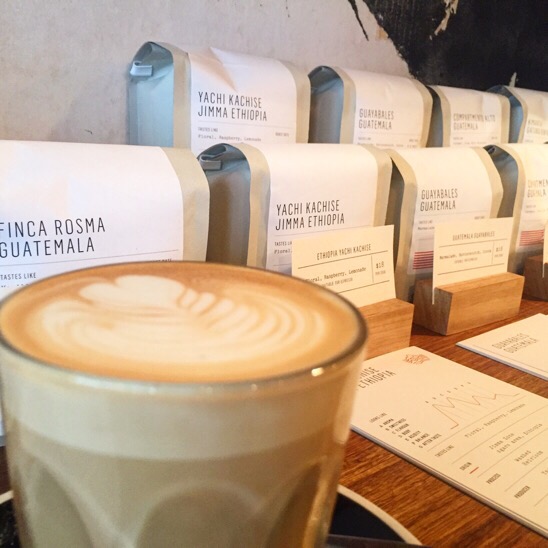 Brew from above- Victorian Ski Resorts
As Melbournians love coffee we've taken it up the mountains. Both ski resorts at Mt Buller and Falls Creek now have hispter, Melbourne style cafes on offer. Allowing the snow bunny to ski in and enjoy the simple pleasures of good coffee.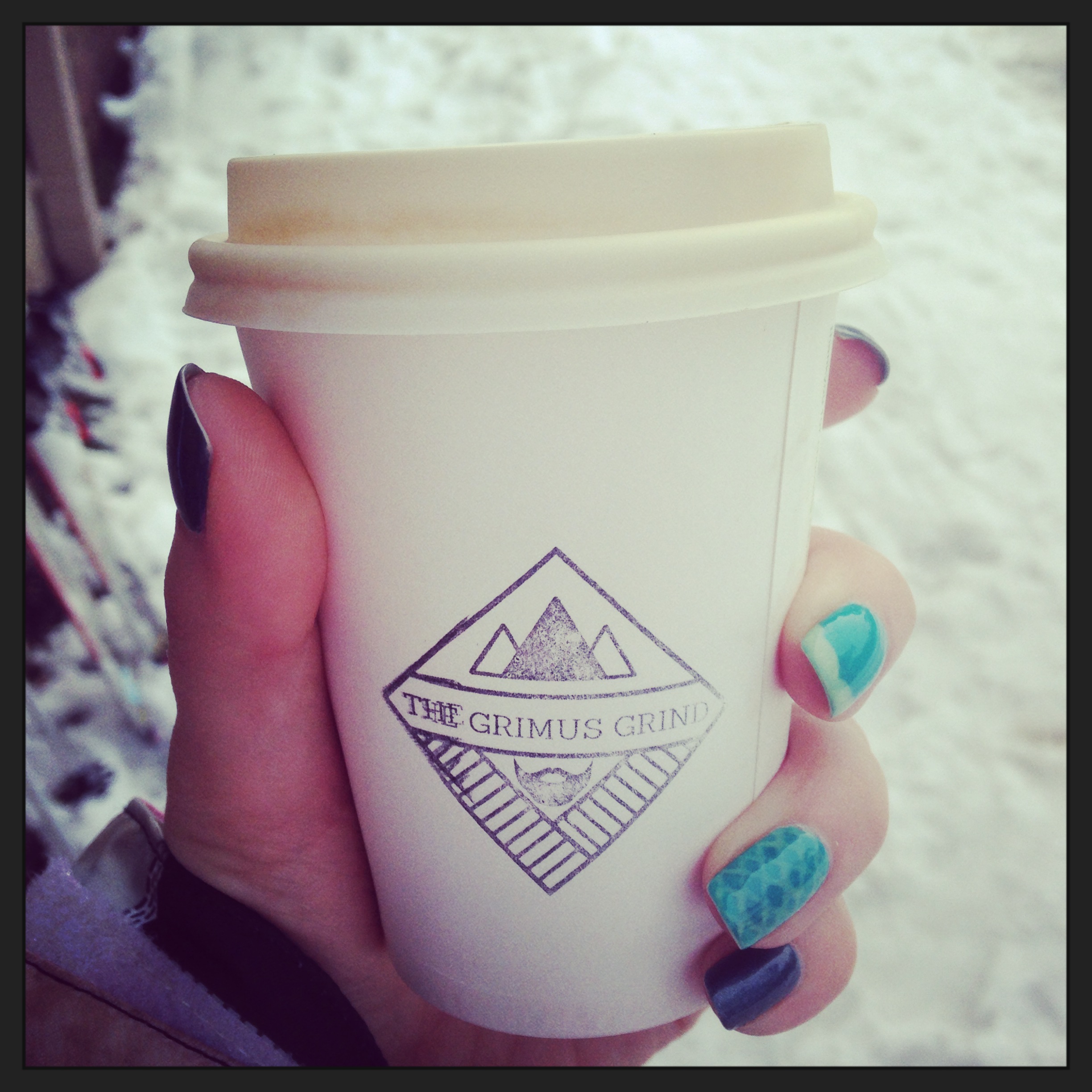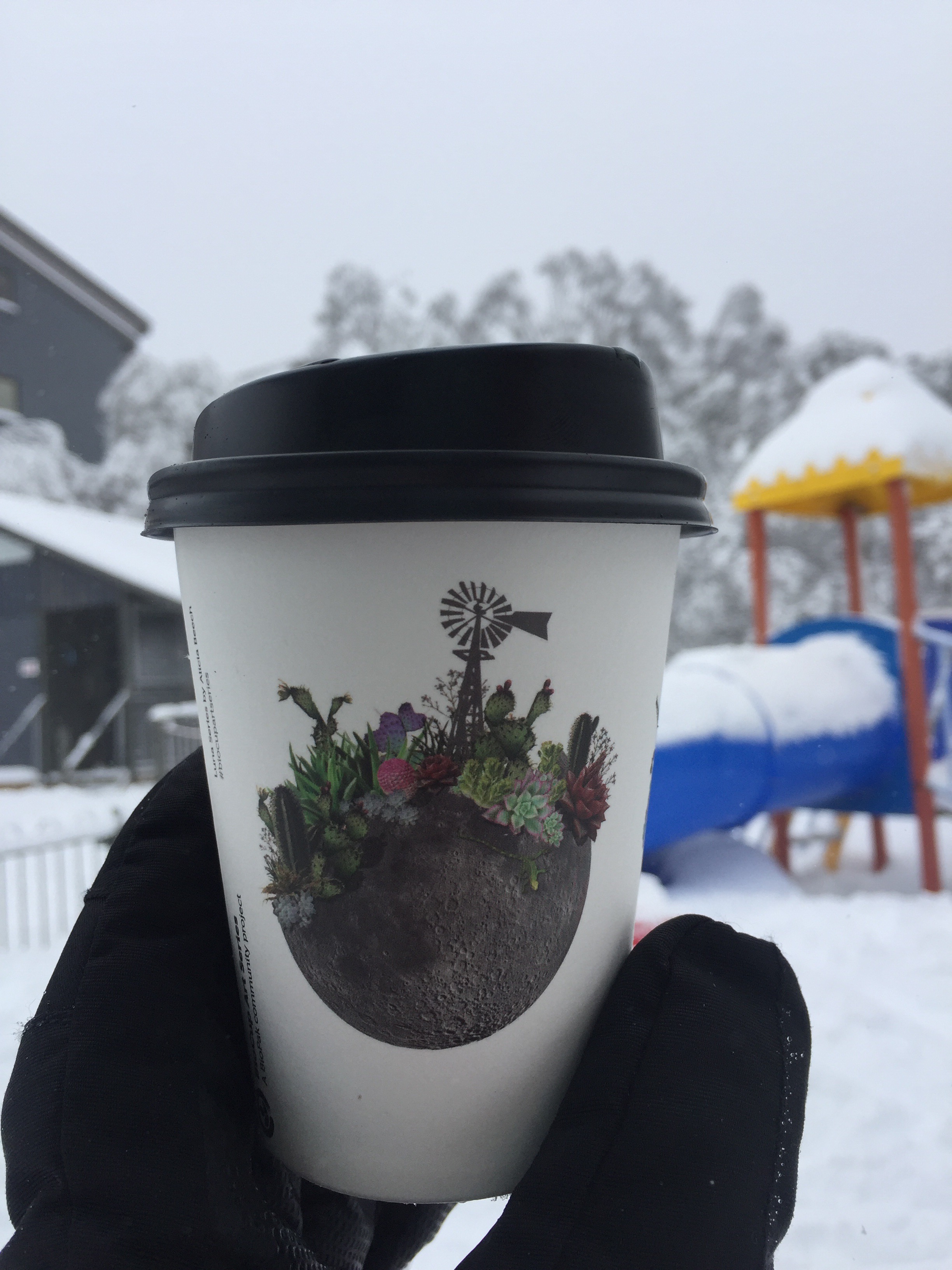 Sydney, Australia
f you want to win my heart and my undying love forever and ever, then it is easy. Just give me really great coffee, an interesting breakfast selection, and a place to watch uber cool people. bills in Surry Hills, Sydney does just that. There are two bills restaurants, which were set up by renowned chef Bill Grainger. The premise of his communal tables is that Australians are open, generous and easy going. Lucky that bills have great coffee and food, because Australian coffee snobs are not easy going about our coffee.
Paula and Gordon of Contented Traveller are unashamed coffee snobs.
South Island, New Zealand
Every time we jump the ditch and head to New Zealand I'm pleasantly surprised to find decent coffee just about anywhere we go. It's the one marvellous thing that the Kiwi's down south have been able to keep going despite multiple earth quakes, numerous visits from hobbits on the run and general population exodus. Generally I say that New Zealand is still stuck in the early 90's but not when it comes to coffee.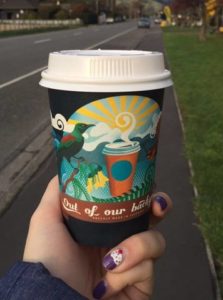 Chiang Mai, Thailand
I'm going bold here, but I feel that Chiang Mai is easily in the top 3 cities worldwide for coffee shops! The hip Thai kids in undoubtedly one of the coolest towns in the planet have totally nailed the cafe culture vibe. The standout cafe for us has to be Ristr8to – They're incredibly passionate, they support local farmers, and the owner is a latte art champion and trained in Melbourne… need we say more? Wash down one of their legendary flat whites with a locally grown espresso – Boom! Chiang Mai was where our coffee addiction really took over, the choice is phenomenal!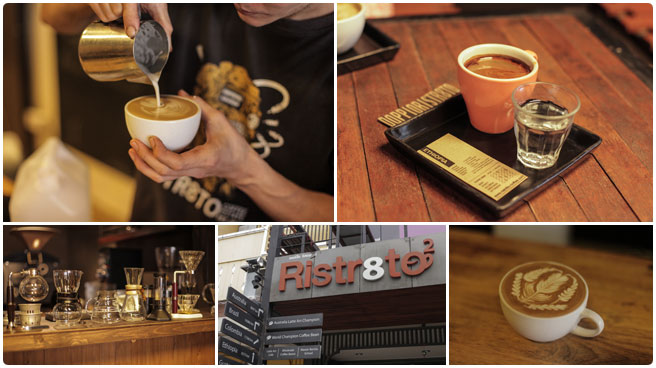 Vietnam
Vietnam is THE place for coffee lovers. It is the second largest producer of coffee (after Brazil) and boy is it good! Traditionally coffee in Vietnam is served either hot or cold and sweetened with plenty of condensed milk. The iced version makes a very refreshing snack during the humid months, particularly in the South.
There is a popular variant in Hanoi called ca phe trung. This is literally, egg coffee, made with the addition of egg yolks and condensed milk. They are frothy, fun to drink and tastes very similar to tiramisu.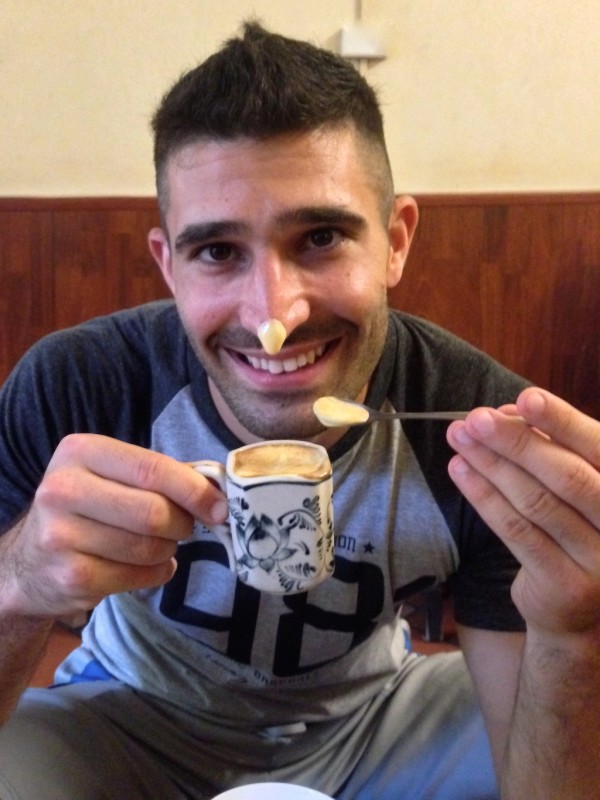 Bagan, Myanmar
When people rave and rant on about the magic and beauty of Bagan no doubt you are hearing all about one of the thousand of temples that are available to explore. Or maybe the tale is about how much fun it is to race around on e-bikes and explore the countryside. What people are failing to find and enjoy is the coffee. With an influx of Western tourists the locals are adapting in more ways then one. ATM's are popping up and so are the espresso machines.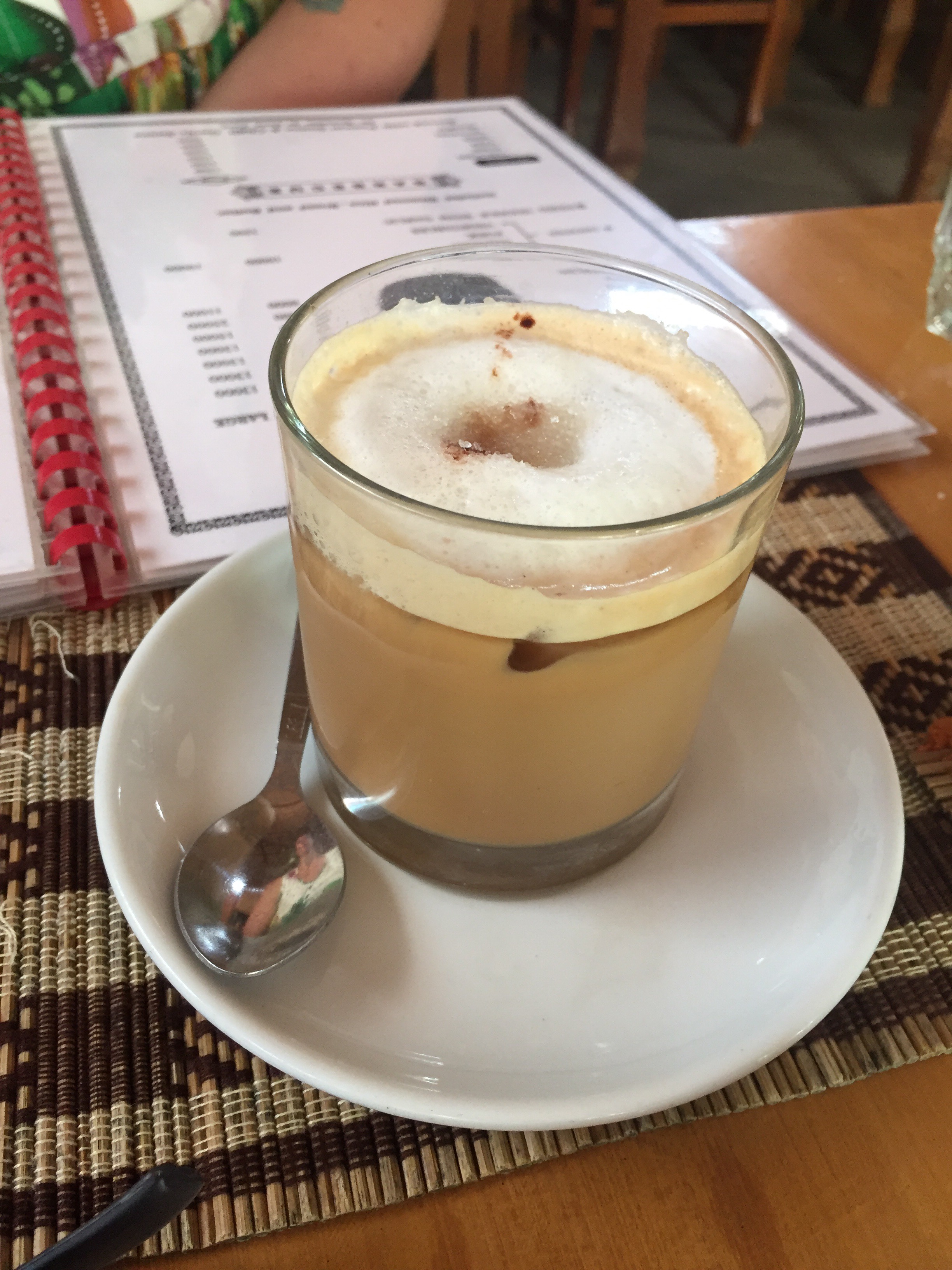 Taiwan
Gukeng Township in Central Taiwan is famous for its coffee. A variety of African coffee plant was brought over by the Japanese in the 1940's. We love to go hiking in the mountains there where it is grown, but we always make sure to have a cup of coffee at Opera Cafe on our way back down.
Cody and Liz
London
London has a long history with hot beverages. Whilst most people think of high tea with the queen they are mistaken. Not that I would ever knock back an invitation from the queen.The last ten years may have seen a proliferation of places to buy a latte and flick through the daily papers, but the real coffee revolution was in the late 1600s and early 1700s, when as many as 3,000 coffee houses played host to caffeine-fuelled debate, wheeler-dealing and gossip-mongering on London's streets.
If you're walking the streets of London you can't go past a Monmouth coffee.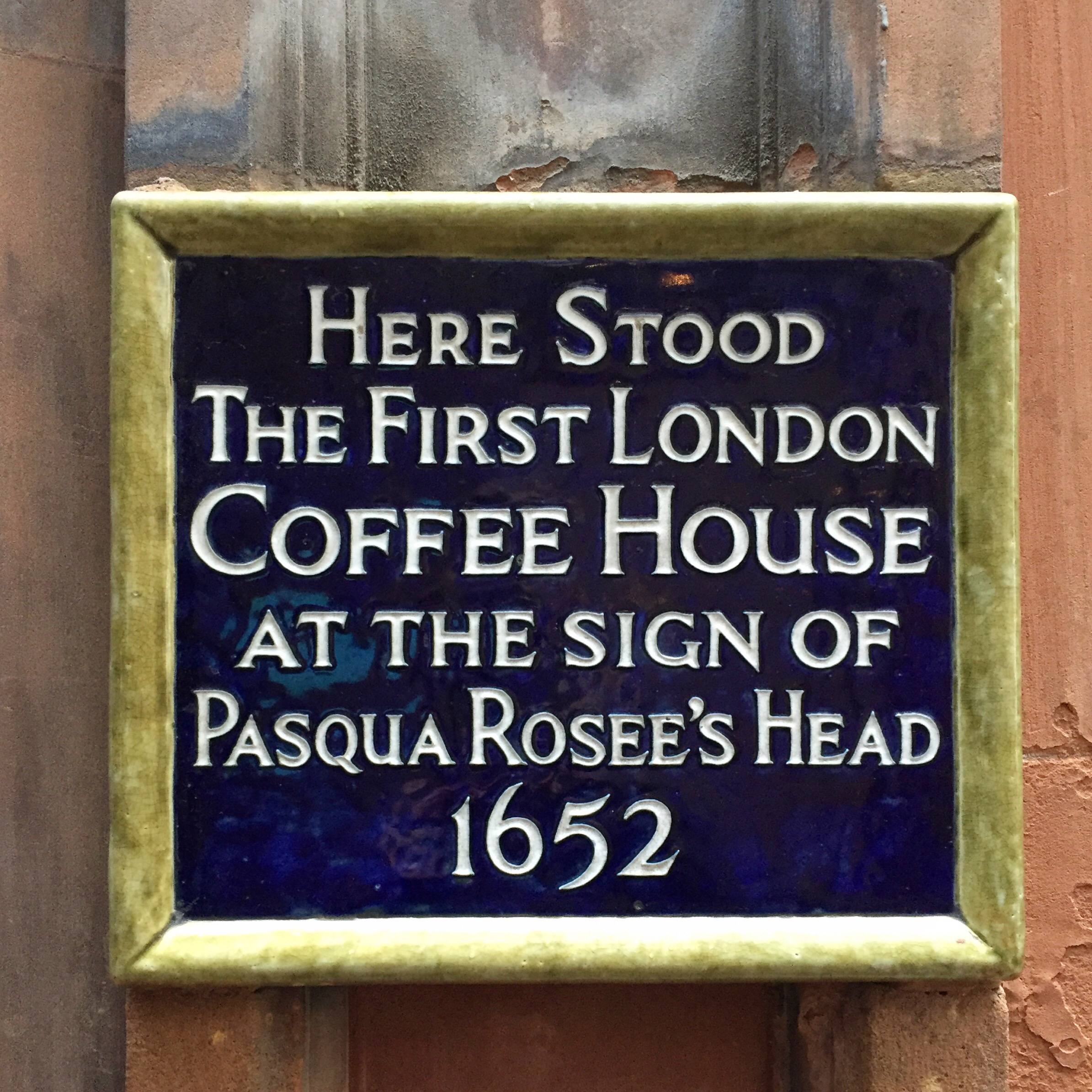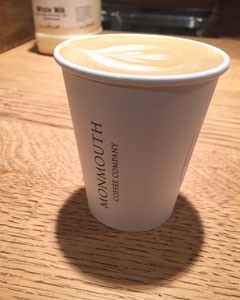 Kosovo
One of the most surprising things about Kosovo is the incredible cafe culture. There are amazing cafes all over the country, even in small towns and all of them have one thing in common – they serve incredibly good and crazy cheap coffee! Some people even consider it the best in the world and I'm not trying to argue with that. Of course the best place to enjoy cafes in Kosovo is Pristina – the capital city. There're so many option to choose from, you can easily spend a week just cafe hopping! My favorite one was Soma with a little garden and a bookshop, a perfect place to enjoy coffee and work, read or catch up with friends. If you're looking for reasons to visit Kosovo cafes are definitely one of them.
Kami
My Wanderlust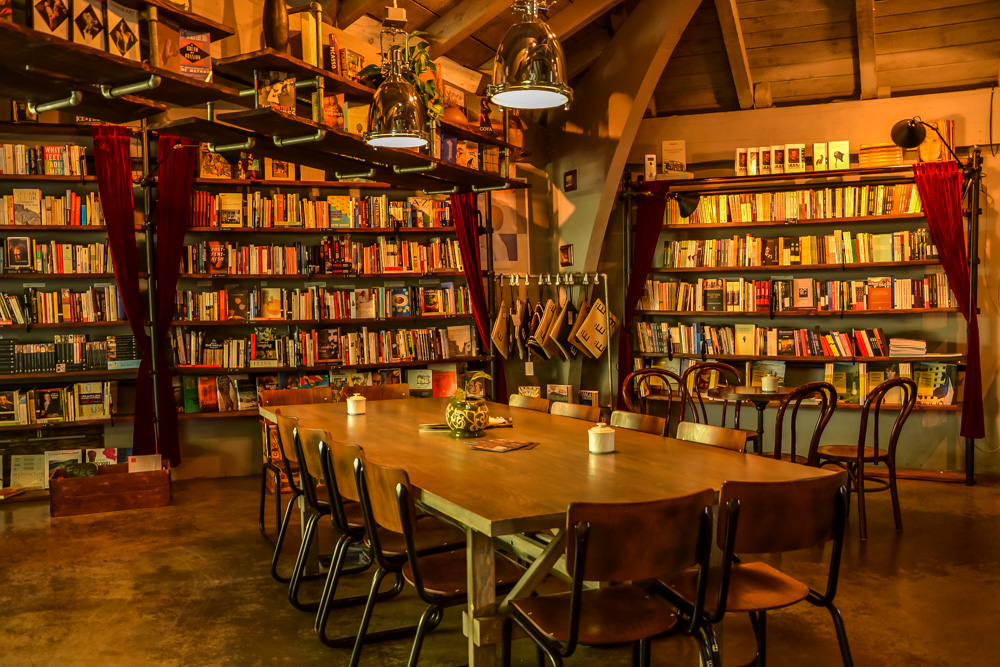 Venice, Italy
My favorite coffee in the world would have to be in Italy. Our day wasn't complete unless we had about 3 cups of foamy goodness. You can almost always guarantee a delicious and fresh cappuccino in almost any Italian cafe. There are no Starbucks are coffee chains just delicious €1.50 Cappuccinos to be drunk with the perfect cornetto.
Natasha & Cameron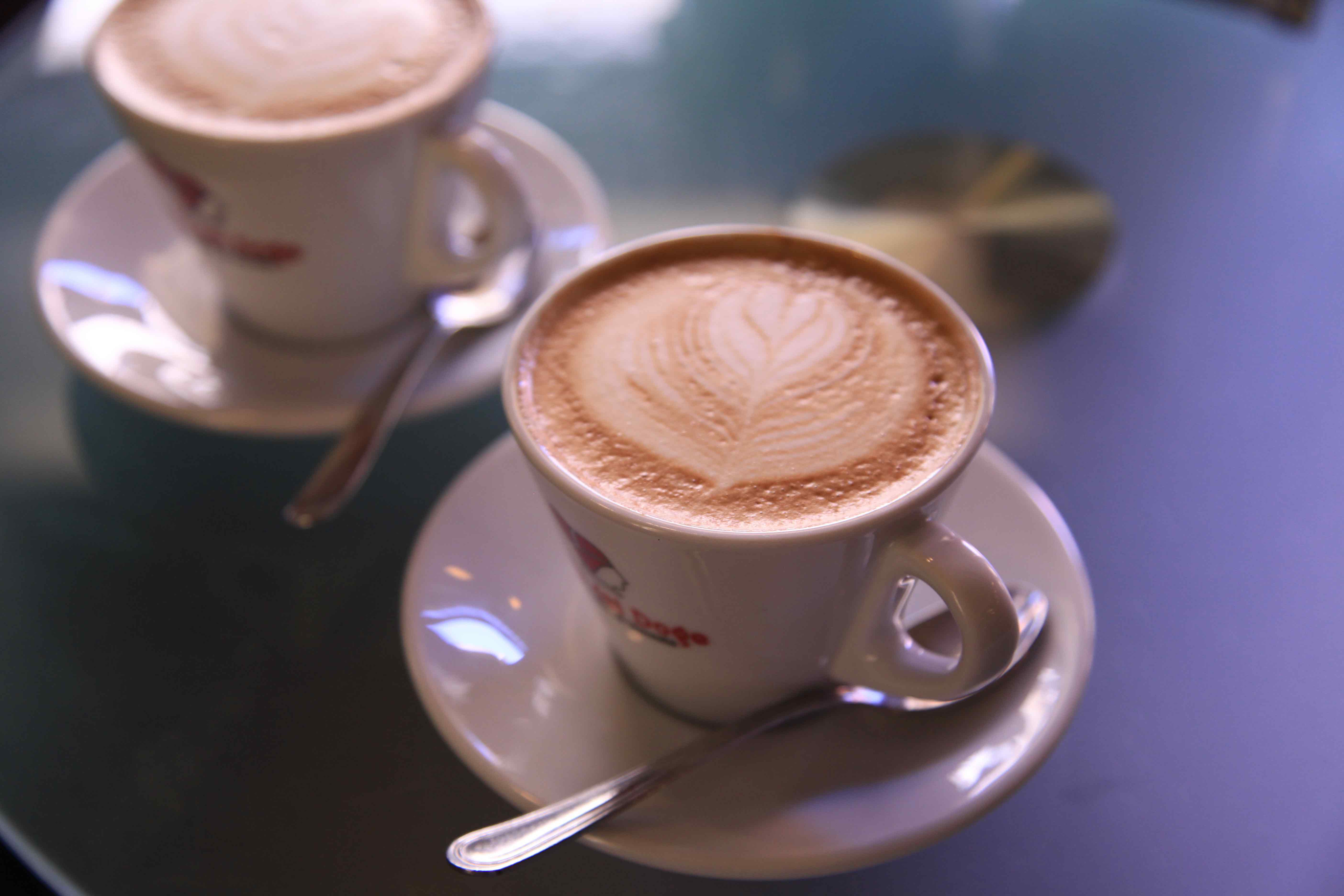 Bosnia
I got a great primer in drinking Bosnian coffee at Cafe del Alma in Mostar, Bosnia – be sure to visit the cafe if you're ever there! Bosnian coffee is deliciously strong and beautifully presented. It's similar to Turkish coffee, in which grounds are heated over a flame in a metal pot, and served unfiltered. Often it is served with water, Turkish delight (which is called lokum in the local language) and sugar cubes.
You're encouraged to customize your own cup, adding a spoonful or two of water to cool it down and get the grounds to settle, adding sugar if desired, and snacking on Turkish delight in between sips. It's a delightful and unique coffee experience!

Allison
Eternal Arrival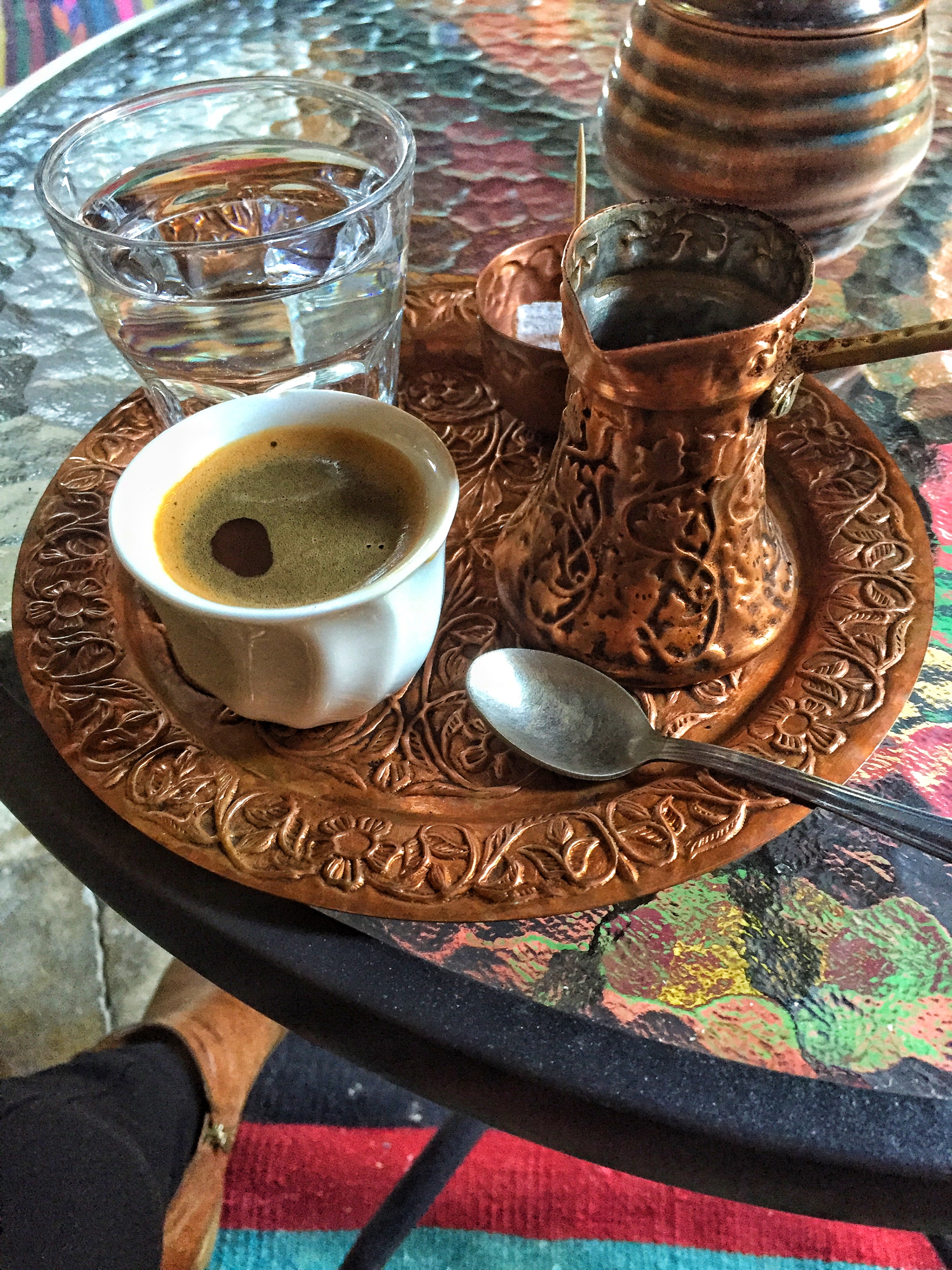 Poland
Being a coffee addict, I was a bit afraid that coffee in Poland won't live up to my standards. I even brought a small bag of good Melbourne filter blend with me, just to be on the safe side. I was very surprised when it turned out Krakow and even Rzeszow (less-known town in the South East corner) are well educated in terms of coffee and I had no problem finding not only good coffee but also I was able to order my favourite – flat white. While Poland is a very affordable country to visit, coffee is on the more expensive side with prices similar to what we pay in Melbourne (side note: you can buy 2 large beers in a pub for the price of a flat white). In Krakow visit Blossom Cafe or Coffee Kiosk. In Rzeszow head to Powoli Cafe.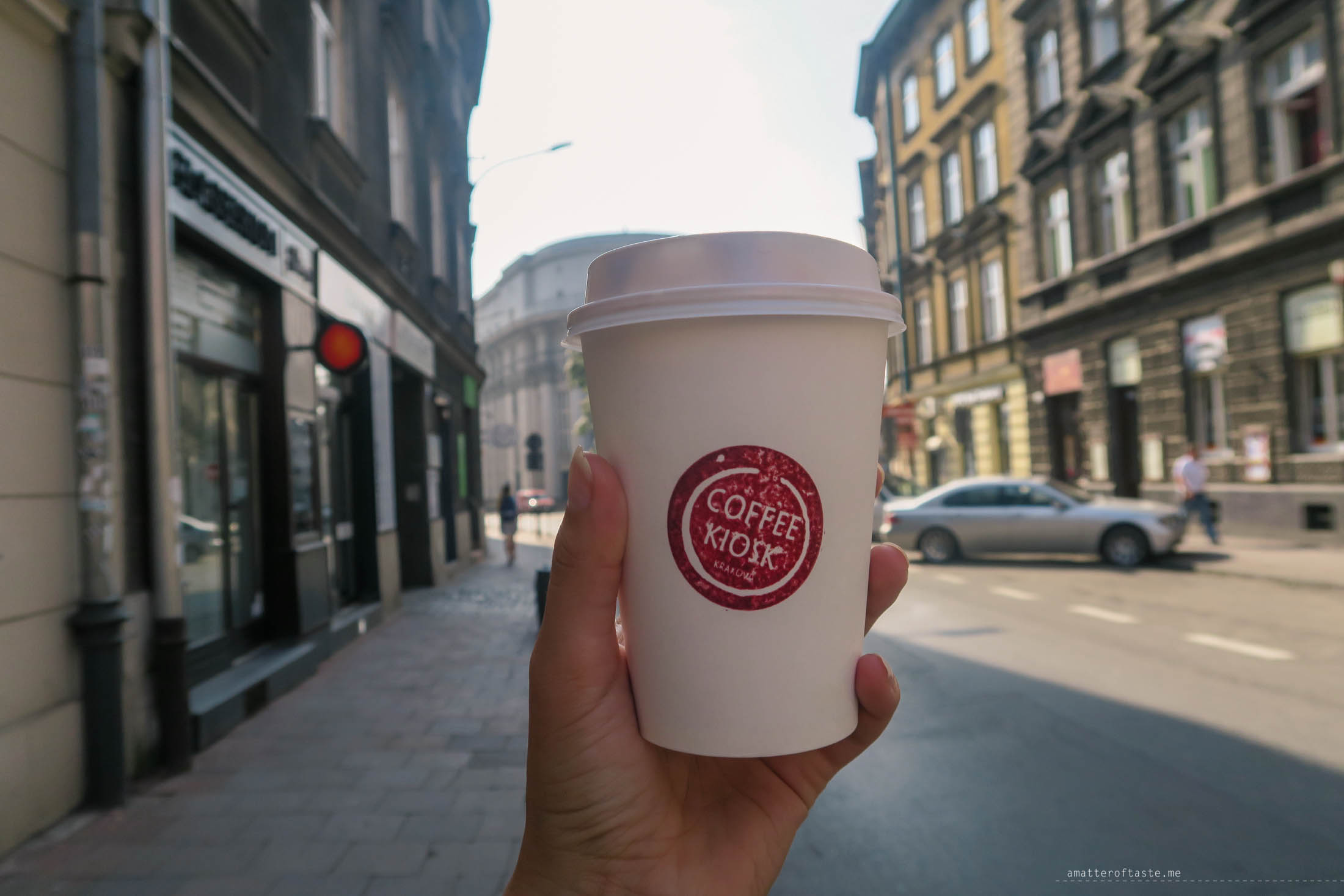 Braslov, Romania
Wherever we go, you can be sure we'll be found drinking plenty of coffee (or sometimes hot chocolate, in Nathan's case.) in Romania, coffee is known as cafea, and it is delicious. During the 2+ months we spent in Brasov, Romania, we were abel to delve deeply into the land of espresso. Because we work online, coffee shops represent more than just a spot to grab a quick cup of coffee, they are warm, inviting places where we savor our lattes and buckle down to get some work done. We're never quite as productive as when enjoying the scents and sounds of a laid back coffee house.
Amy, Two Drifters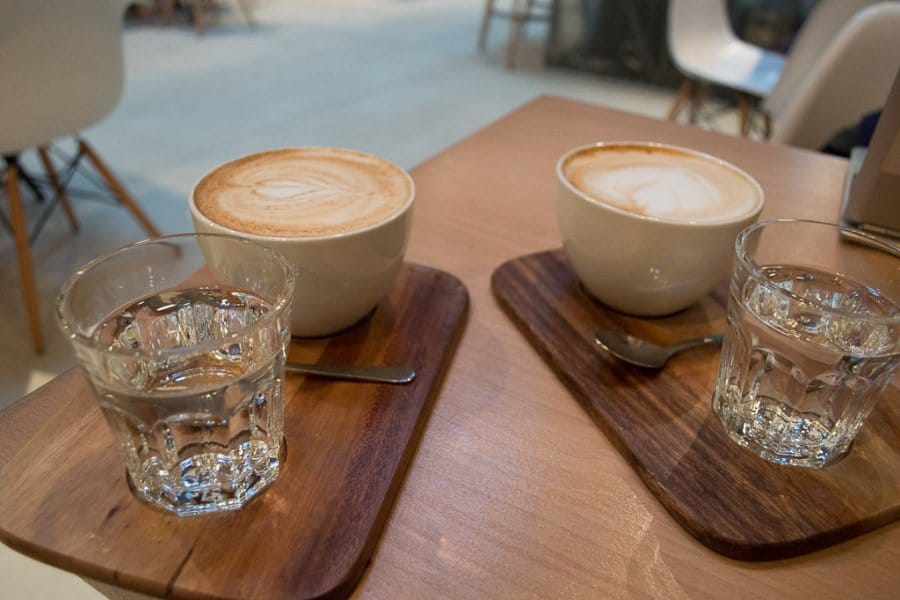 Brazil
The best coffee I have had is in Brasil which is the largest exporter of coffee in the world. You get great coffee everywhere from the little corner shops to the restaurants.  Our favourite place was the Coffee Lab in Sao Paulo which takes the drinking of coffee practically as a religious experience.  The owner of the Coffee Lab chooses her independent coffee producers and then blends her own mix.  It's been voted the best premium coffee shop in Sao Paulo for five years in a row.  My husband tried one of their Rituals (three different coffees from three different parts of the world).
Shobha Geroge
Just Go Places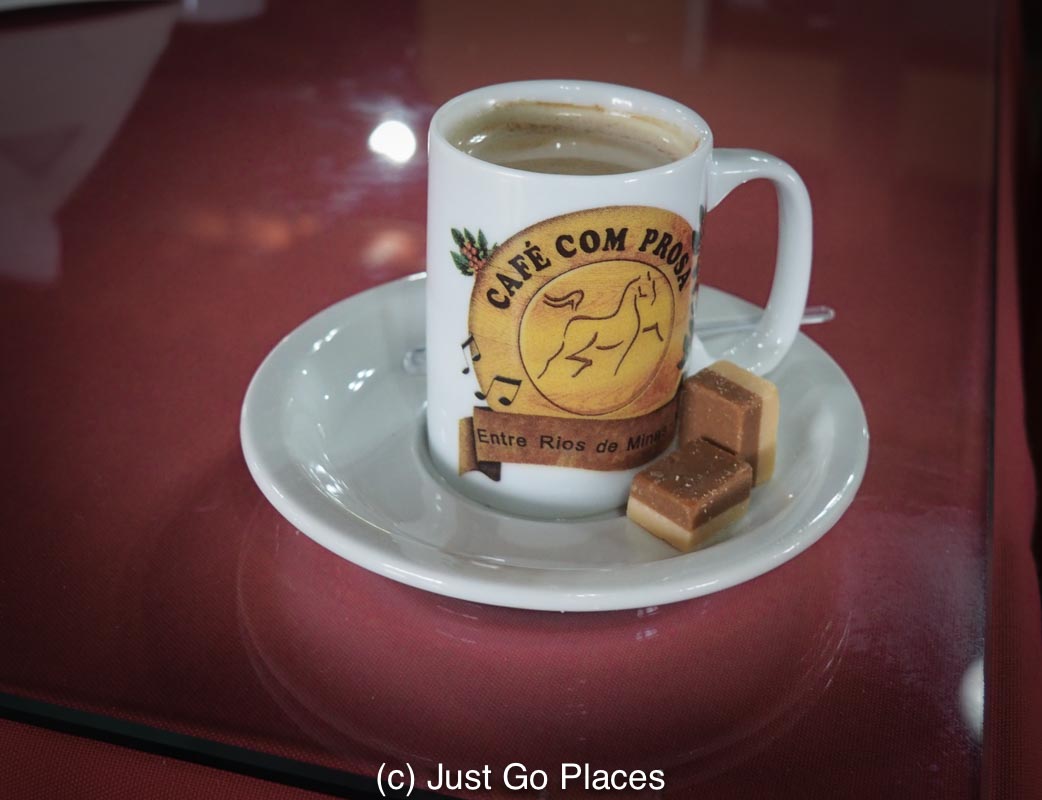 Colombia
Colombian coffee is considered some of the finest in the world. I am a true coffee loved so I didn't pass the chance for a coffee plantation tour when I travelled in Colombia. My first cup of Colombian coffee came from a small organic finca. After an in depth tour of how much work goes in every cup, the freshly-brewed Arabica coffee was truly something to appreciate. Apart from the labor of love, the coffee was definitely the best I've tried in the world. It was mild and unlike other varieties I had before. I actually enjoyed it without milk for a change! Colombian coffee is so good even my boyfriend who doesn't drink coffee, surprisingly liked it.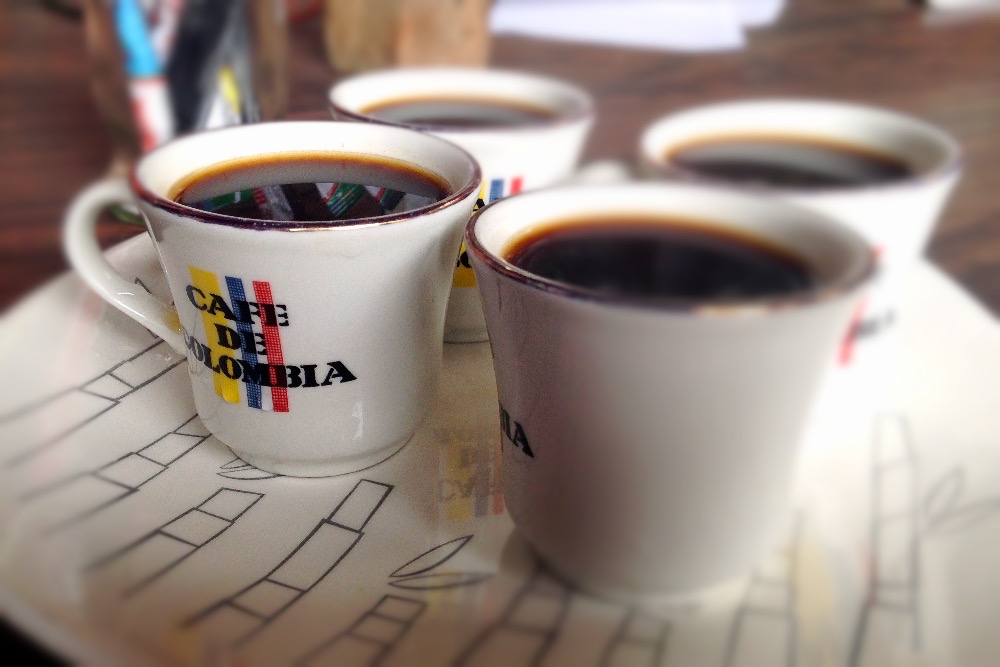 Have you had an amazing coffee? Let us know in the comments below!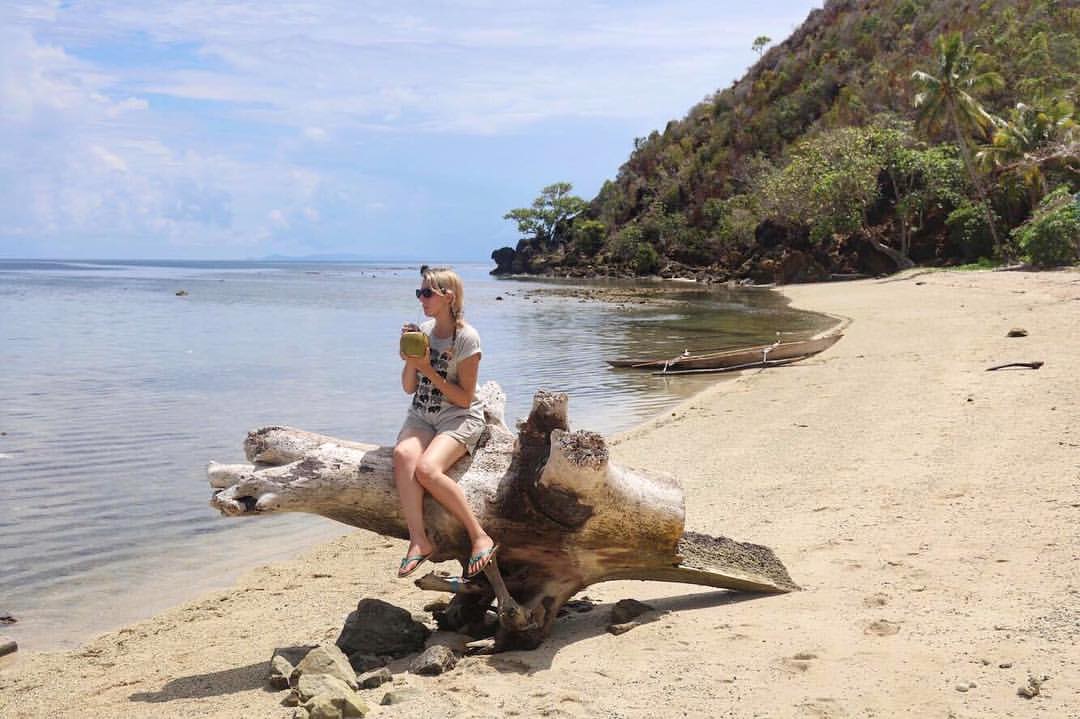 Just a little FYI- this article was written in partnership with me and me! Any and all views and opinions expressed are entirely my own based on personal experiences when traveling and are honest and factual without any bias. There are no spammy whore affiliate links here. Any links to websites are for your help only.