Melbourne is consistently voted as one of the most liveable cities in the world. It boasts a vibrant arts scene, a unique layout, easy public transport and some delicious sweet treats. Topped with great coffee and questionable weather it's a no brainer as to why this city is so liveable and lovable!
Yet so many people complain about the cost of living and doing anything in Melbourne. Which is a half truth. Like any city Melbourne can set you back a pretty penny or two. Then again there are some fun and affordable things to do if you can take the time to get off Tinder and explore what's going on around you.
Top Ten Quirky & Fun Things to do in Melbourne
1- Drink Coffee
Even if you don't like coffee, drink coffee. Ok well I can't force you to do that but Melbourne does boast some of the best coffee, baristas and hipsters in the world. You would have to, honestly, go out of your way to find bad coffee in this city. Just walk the laneways and see what you can find. There's always a little place here and there open for some sweet caffeine lovin'
Do yourself a favour and find The Cup of Truth.
Starbucks is now on their third attempt to crack the coffee culture market here in Melbourne. Good luck with that.
2 – Be a Beach Babe
Or beach bum. Beach boy. Whatever nautical reference that you like. Melbourne is a bayside city. Meaning that there are some great beaches to wonder along. St Kilda and Brighton Beach are the two most popular and infamous beaches that are close to the city. So easy to get to via public transport.
If you are ready to be a beach babe and get your party on check out these party hostels in Melbourne.
3- Get Your Freakshake On!
As the lovely Brittney from The Sweet Wanderlust puts it –
The creative chefs around this city each try to outdo the next as the shakes get bigger and more beautiful
Melbourne has really embraced the freakshake freakiness. It's a hilarious trend that is making the hospitality world a mint. But it's worth trying at least once. What is a freakshake? Well it's an entire meal atop a milkshake. Be prepared to get your fingers sticky with these.
Want to know where to go? Read Brittney's guide to Melbourne's Best Freakshakes 
4- Donut Worry Be Happy
How can you not be happy with a donut in hand? Another wonderful sugar filled craze that Melbourne is owning and dominating – delicious donuts. Big, fluffy, fun filled donuts. From the hot jam donuts at the Queen Vic Market to the pompous and joyous donuts from the likes of Doughbuoys, Short Stop and Donut Time.
Once again Brittney is showing us how to be the perfect tourist in Melbourne town. Donut in one hand, iconic building in the other.
5- A Royally Fun Time at Queen Victoria Market.
Have you ever wondered what it would be like to travel back in time and work for the royal house hold as one of those out of sight out of mind vital staff members? Like the kitchen staff who get to order all the fresh produce? Well I did and now I love doing all my fresh produce shopping at the Queen Victoria Market (QVM). It's well worth the 6am wake up call to head down, get piping hot fresh portugese custard tarts, a coffee and do my shopping.
The market is spread over two city blocks and has just about everything for sale. Note that the market is closed Mondays and Wednesdays.
Fun Fact–  QVM is the largest open air market in the Southern Hemisphere
Why not try out a ghost tour while you're in Melbourne? Book your tour here.
6 – Find Yourself at Flinders St Station
According to one of this trip advising services Flinders St Station is in the top 10 things to do in Melbourne. Which doesn't surprise me as this is Melbourne's version of Grand Central Station. It's a beautifully designed old school train station which once hosted a glorious ball room. There are currently plans to revitalise the station back to it's former glory.
What most people don't ever see or explore is what's underneath the station. Go find yourself on a journey under ground and see what wonders await.
7 – Wine Me, Dine Me and Surprise Me
Melbourne boasts some truly unique and wonderful ways to eat food. If you're after a high class affair to impress that certain special somebody then why not try Eureka 89. Dine from level 89 (yeah it really is that high up!) and watch the world go by as you sip on local hand selected wines. The dining room boasts floor to ceiling windows as do the bathrooms.
Bookings are essential and there is a dress code.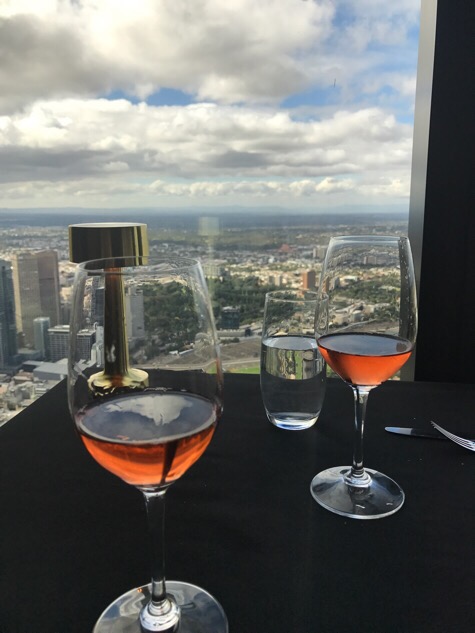 8 – Arcade Exploration
Melbourne has some very unique artwork in the laneways. You can't help but be mmesmerisedby the city's local artists as they take over and beautify the dark dingy laneways. But what about the arcades? The Royal Arcade is a historical landmark in Melbourne and was one, if not the first street to be paved in Melbourne.
Don't let Gog & Magog scare you away. They've been waiting for the right time to go by before taking their revenge or blessing the city. There's still some slight confusion about what they are doing in the city aracade but they've been here handing around since 1892.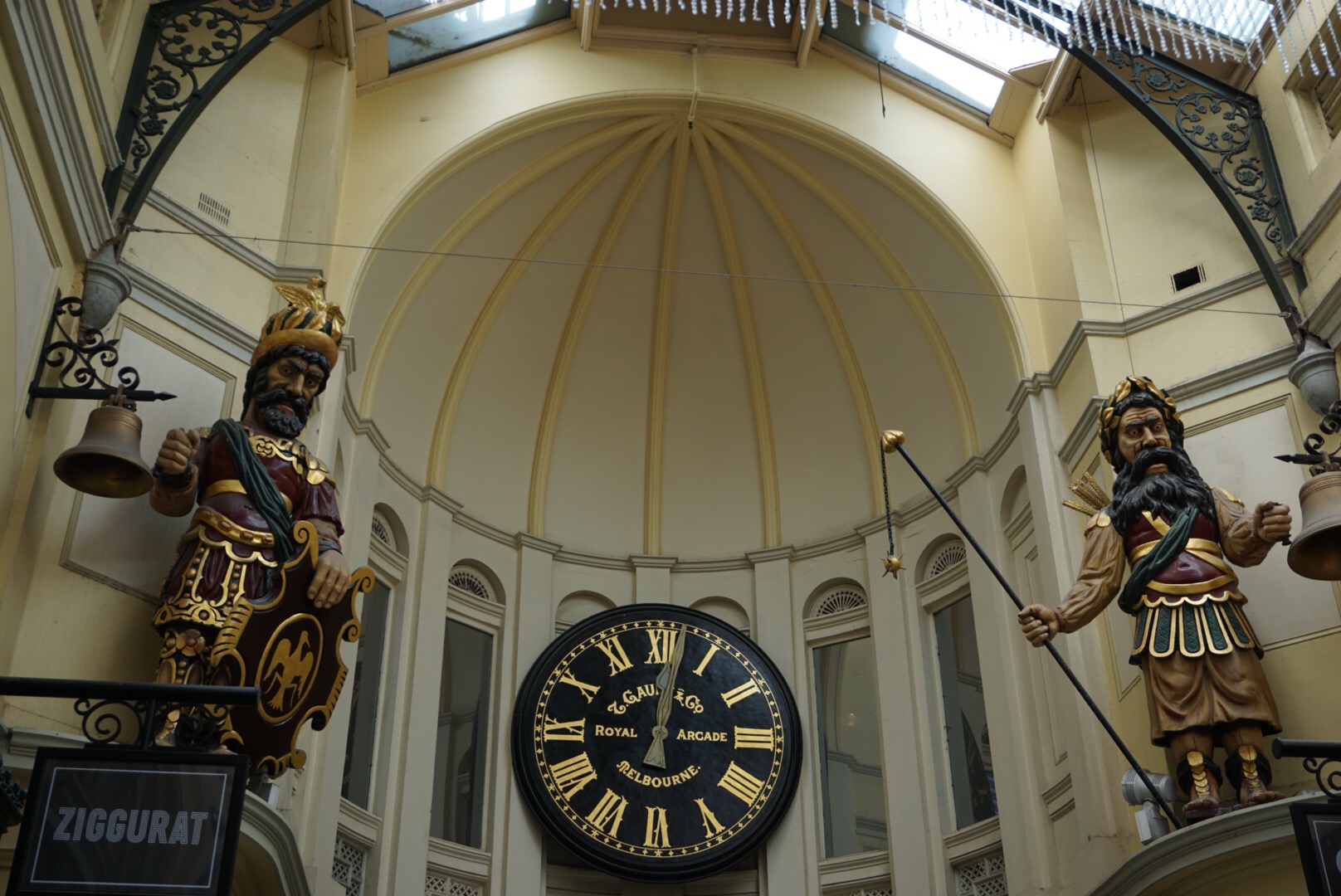 9 – Learn Something New in a Laneway
Melbourne's laneways really are a living breathing part of this city. With ever changing art works you never know who's watching or what you'll find next. Armed with coffee, camera and a donut you can pretend to be a Melbourne Hipster trying to find the meaning of life in someone else's artwork.
Want A Do It Yourself Guide to Melbourne Street Art? Thankfully our friend Taylor has one for you.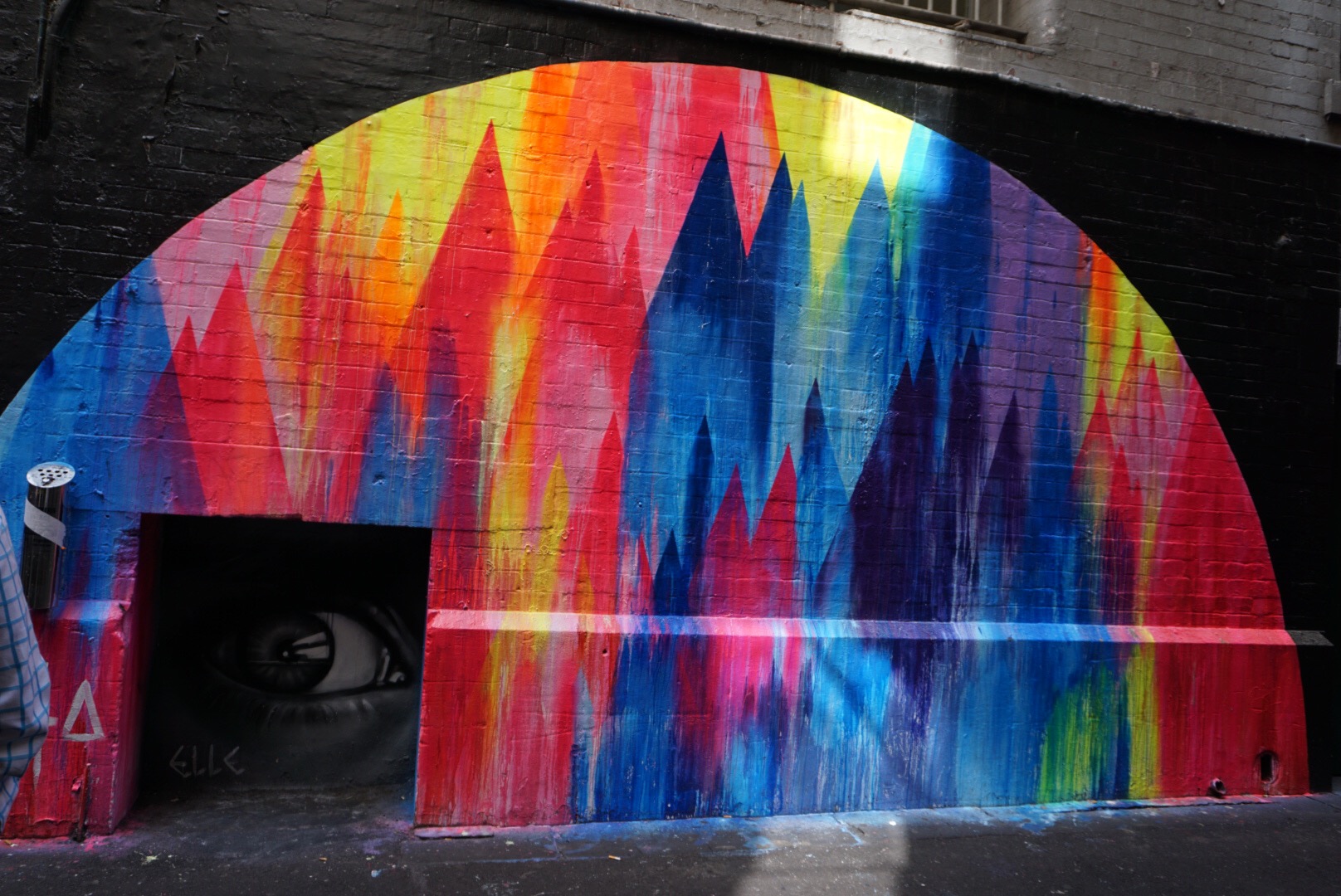 10 – Look Up
Melbourne has some amazing buildings with some very unique cultural history. Some buildings and areas were designed by architects who won competitions. These days we call these tenders but alas that doesn't sound like a lot of fun in the late 1800s.
As you wonder around town see what beautiful European influence there is.
Other great places to visit
Really trying to cram Melbourne into ten things to do/be/want is a bit daft. The city has so much more on offer. When I have a spare day in the city I like to drop by the following places
-National Gallery of Victoria to get my art fix.
-Victoria Museum when I'm wanting to be lost in time.
-Botanical Gardens when I want to forget that the world exists for a brief moment.
-Bomba Rooftop Bar when I need to drown my sorrows or celebrate a win. Either way this place is a lot of fun.
-Hopetoun Tearooms if I'm in desperate need of some classy tea and scones.
Here's an extra special tip if you have those little people with you and are looking for something to do in Melbourne with the kids.
Have you been to Melbourne and explored this wonderful city? Let me know in the comments below what your favourite thing to do/eat/be,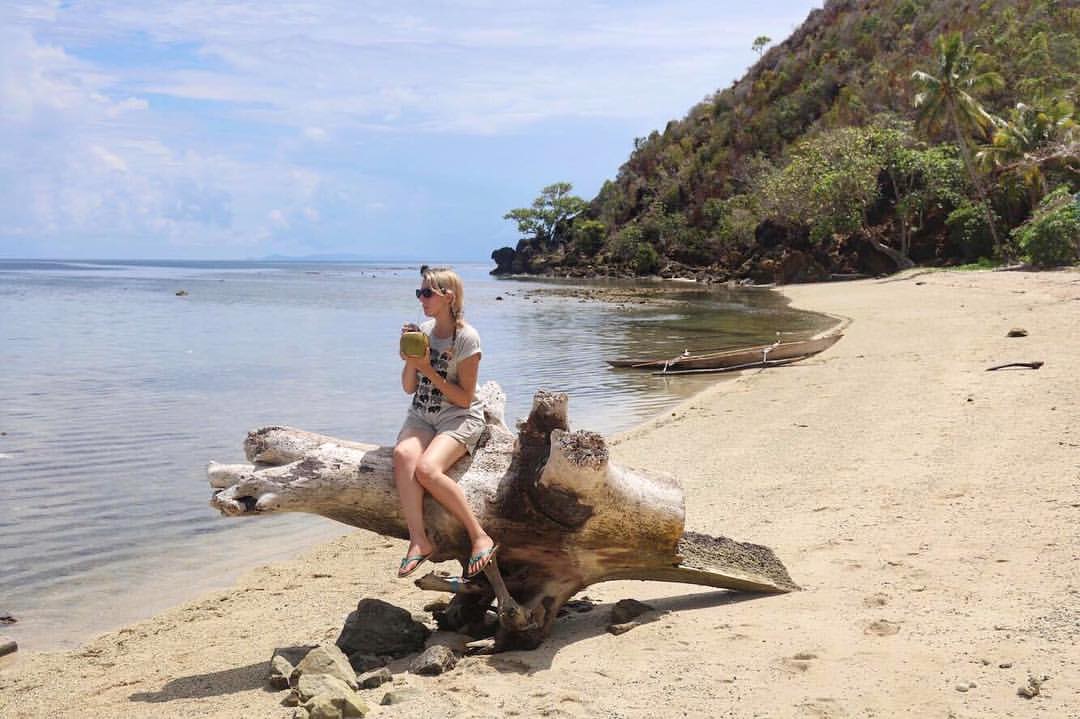 No Results Found
The page you requested could not be found. Try refining your search, or use the navigation above to locate the post.