Wanderlust is that insatiable feeling that you can rarely explain to go wander and explore new lands.  It's a chronic disease for me and one that I'm happy to discuss over the dinner table. I'll never forget my first adventure in Indonesia.  It's been over three years and in all honesty I can't wait until fate sends me back to Indonesia to explore more. 
Adventure and wanderlust in Indonesia 
Yes you did read correctly that prior to 2016 I had never set foot upon the shores of Indonesia. It's hard to believe that there is an Australian, with a current and well used passport and sense of adventure, that hasn't been to Indonesia and mores specifically Bali. I must admit to having been rather adverse to the idea of cheap booze, mini skirts, men not wearing shirts and badly behaved Australians in Bali.
Not to mention the fear of a poor choice in hotel booking and finding myself with 30 lads on an end of season football trip. Thankfully my eyes have been open to the wonders of Indonesia and the beauty that is beyond Bali. I can't wait to travel back to Indonesia with James and try tick a few of the below items off the to-do-list.
If you're wandering what I'd do when I return to Indonesia, well here's a few suggestions.
Be a mermaid on a beautiful beach.
Indonesia has some truly magnificent beaches. Made up of over 17 000 islands, with only an estimated 6000 islands being inhabited by people. So it's not that difficult to imagine finding yourself on a quiet beach for a quiet moment of reflection and relaxation.  
Who wouldn't want to spend an afternoon or two relaxing and wondering what it was like to be a mermaid in such crystal clear waters. Our beloved friend PotPot from Travel Trilogy explored some of Indonesia's Best Beaches.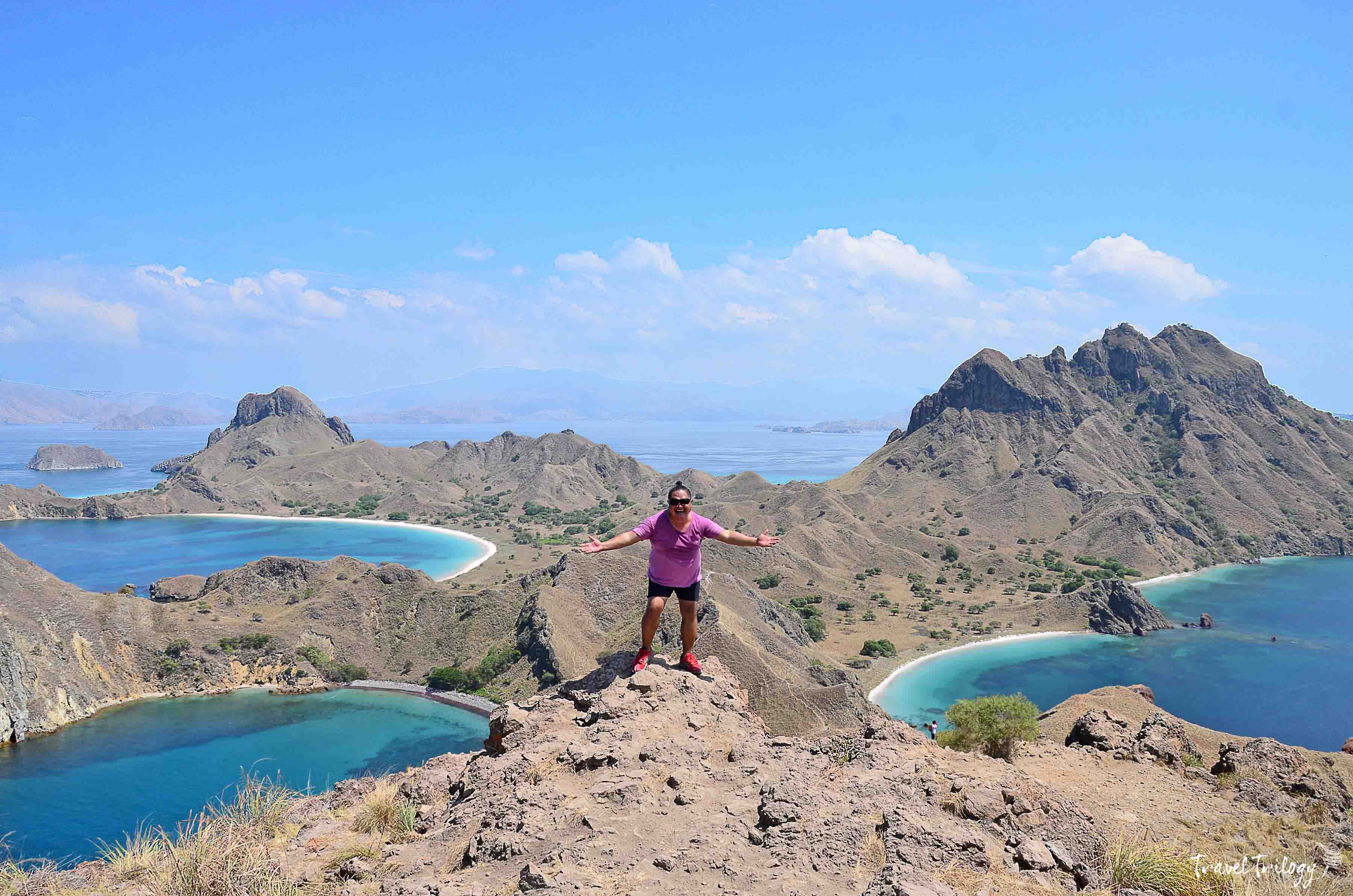 Float away on the Kri Floating Island
The Pasir Timbul sandbar, or as it's more affectionately known, the Kri Floating Island is the perfect place to stop appreciate the world around you and grab that enviable Instagram profile pic. This unique sand bar is located a short 20-25mins boat ride from the majority of the main resorts and home stays in Raja Ampat. You can easily find this sneaky beach during a day trip out and can be used as a drop point for scuba diving or snorkeling. 
When I visited we just played around in the water and I failed miserably at getting that illustrious selfie.
There are very few hotels & resorts in Raja Ampat. Be quick and book your stay today before they sell out.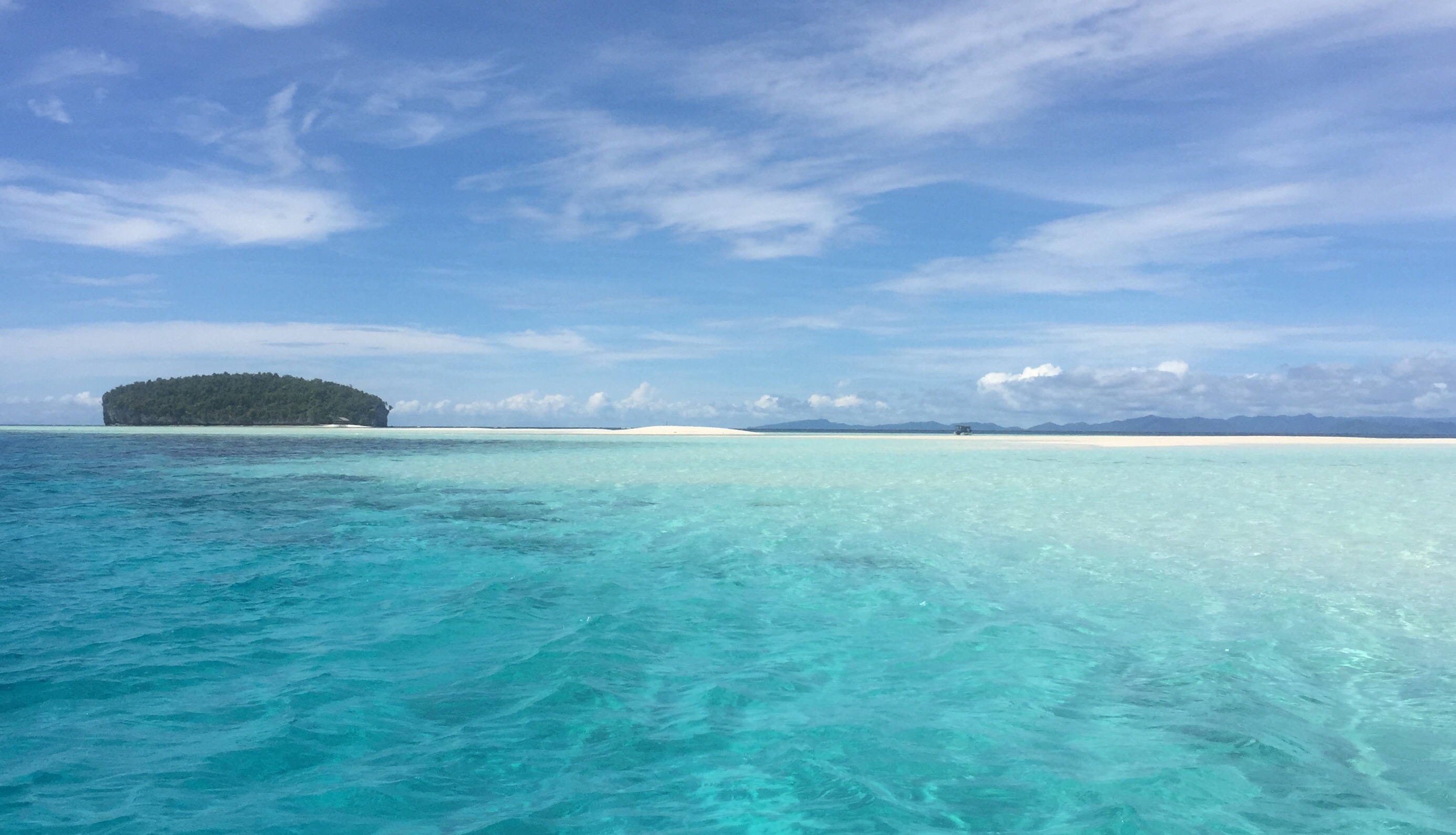 A River Cruise along the Sekonyer River
One of the best adventurous things to do in Indonesia is cruise along the Sekonyer River through Tanjung Puting National Park for as little as a day trip to up to 4 days.
You'll have your own private klotok boat for you and your family with your own local crew who will educate you on the surrounding environment and help you spot orangutans in the wild among other animals like kingfishers, crocodiles, and monkeys.
Along the way you will make stops at the different feeding stations including Camp Leakey where Dr. Birute Galdikas, who was mentored by Louis Leakey along with Dianne Fossey and Jane Goodall, performed some of the most important studies to date on orangutans observing them here. 
Observe these beautiful endangered species up close during the day and by night sleep under the stars with only the sound of the jungle.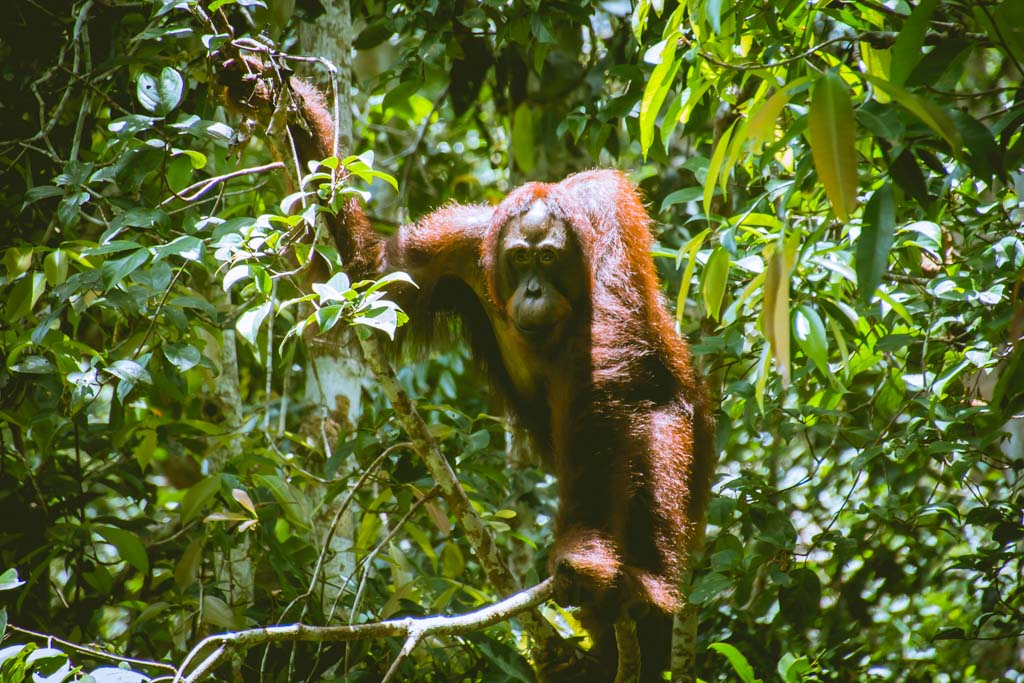 Hiking into the crater of an active volcano.
Indonesia is home to quite a few active volcanoes. Which can mean that even getting to Indonesia can be an adventure within itself. If you are feeling like a hot lava experience perhaps you would like to hike into Mt Ijen. An active volcano located in Java. The only way you can safely do this hike is with a guided tour, which includes safety equipment. Now there is an active business happening here, and you may see many people lugging heavy as bags out of the volcano. 
We have heard a rumor that this adventure activity may be stopped in the near future. So book your Mt Ijen 3 day tour today.
Thanks to Nat from Nat Wanderlust for telling us about this epic adventure!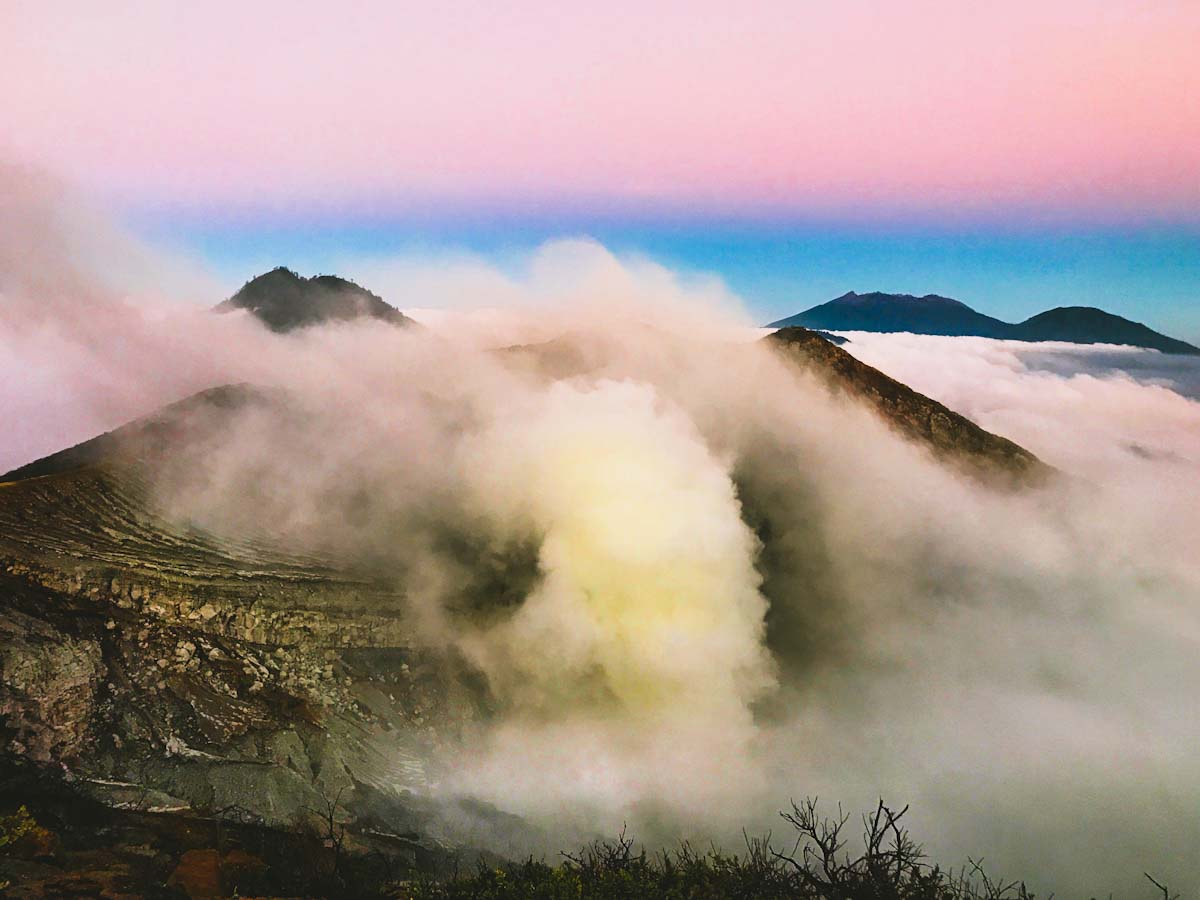 Snorkel with all the fishes in Raja Ampat
Raja Ampat is one of the most well kept secrets of the scuba world. Well it was until recently. A well guarded secret kept tightly by the scuba community with good cause. At every port we stopped at there was seemingly millions of fish, just swimming around. It was an utter delight dropping into the water, floating around and watching the fish be fishy.
The islands here are beyond beautiful, with a  raw natural passion that's rarely seen by the regular traveller, unless in a National Geography spread. The people are delightful, the accommodation unique and the possibilities endless. I can't wait to go back and snorkel with all the fantastic fish. But we need to take steps to protect the oceans. Which we all can do rather easily. By starting off with small life changes and reducing our reliance on single use plastic we can start ensuring that these beautiful oceans, with the vibrant life under the sea are kept in pristine condition for future generations. Or just be really selfish, and enjoy the ocean sealife when you're a little bit older.
Not sure where to start? Take a look at my Sustainable Travel Shopping List. 
Take a long walk to a waterfall
Whether it be a short walk through rice paddies or a multi-day trek up smoking volcanoes it seems that Indonesia holds thousands of interesting hiking trails. So it's time to ditch the beach babe dreams, pull up my socks and off we go to find a waterfall. These hikes allow you to see many of the untouched rainforests, open savannas and because we can- the deserted white sand beaches.
Dream walk- Exploring the popular and beautiful Java Island including Mount Bromo and the Ijen Crate on a four day tour. Interested? Why not book your adventure tour today.
You'll want some easy to hike in shoes. I'd recommend you look at some multi-purpose water shoes or if you like stylish adventure shoes go for some Chaco sandals. 
Kick back and relax with Komodo Dragons on Padar Island.
Padar Island is apart of the Komodo National Park. It's alsohome to the area's namesake – komodo dragons. While the Komodo and Rinca islands create the largest tourist destinations in the park, the least-visited Padar Island is said to offer hiking with gorgeous views. The Island is currently closed to tourists, as the Island needs some time to relax and refresh. 
If you're still keen to explore the Komodo National Park you can easily book a half day of snorkelling around the island. Book your snorkelling trip today.
Below photo by Rashel Ochoa on Unsplash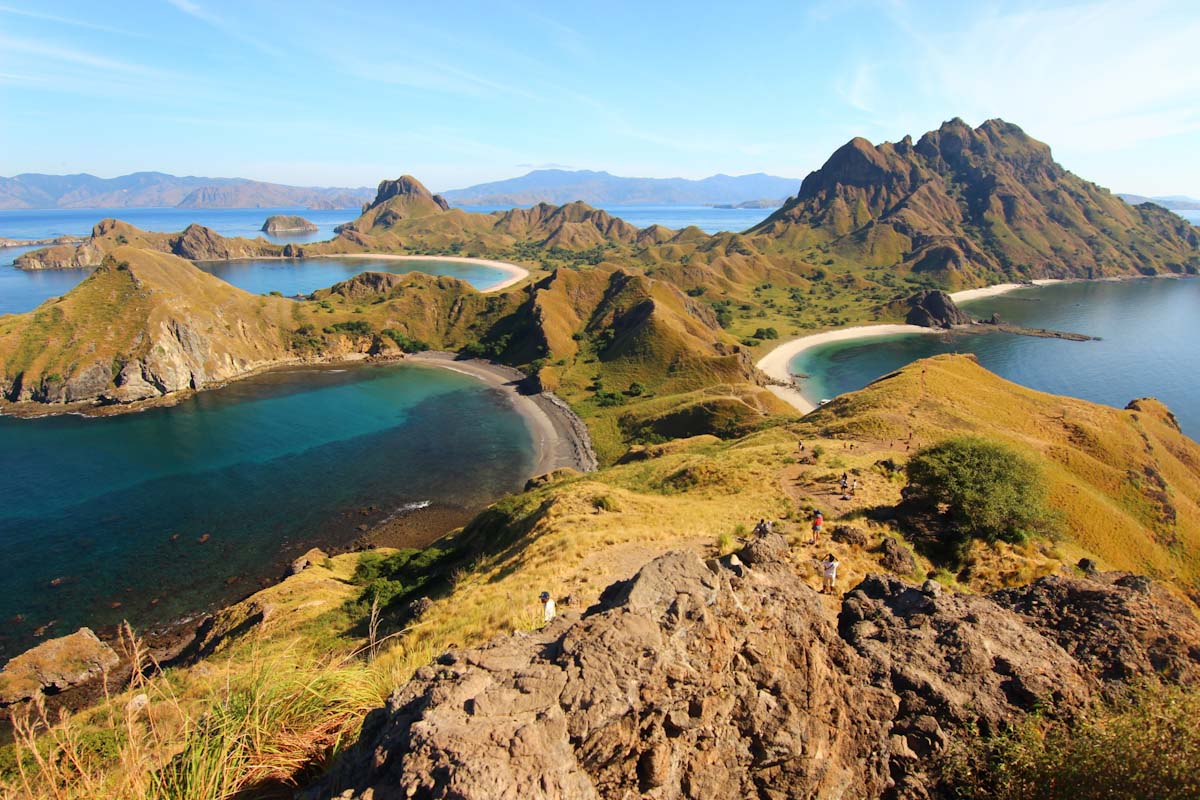 There really is so much more to see in Indonesia past the wonders of Bali. Now I'm not saying that Bali isn't a place to go, it's certainly a digital nomad hotspot with a lot on offer. Yet the region of Indonesia offers a lot of amazing adventures for the traveller that is willing to try a little harder to have an adventure. Remember my trip to Raja Ampat? That was a full 24 hours of travel, four back to back flights and a long as speed boat ride to get to the dive resort. Yet to this day I still look back fondly as this being one of my most epic adventures. 
So next time you're planning an adventure to Indonesia why not step off the Kuta tourist path and enjoy the natural wonders.