Canggu is Bali's latest hot spot for the digital nomad community. A place to relax, soak up some tropical vibes and get creative like it's 1999. No long is Canggu just the home of random budget travel bloggers but now boasts a budding community of startups. It's easy to see why. The area is affordable, Instagrammable and when it's not raining has a tropical community vibe that many nomads say they miss when on the road. If it is raining, that's the perfect excuse to finally put that spirulina smoothie down and get cracking on your business.
Canggu, Bali is a digital nomads dream
But what is it that really makes Canggu a digital nomad haven? The café culture! It's such a simple recipe. Provide people with great food, great coffee and affordable accommodation and your area will soon be filled with digital nomads, who will spread the word to other folks, like myself, on the wonders of the area. Now to top it off add a solid side of great Wifi and you'll have customers for the life of their visas.
On the topic of wifi, some people asked why there are so many Australian startups and digital nomads in Canggu. While Australia has a lot of great things about it, Wi-Fi speed and affordable co-working spaces is not one of them. For many people with flexible work arrangements, and a smaller budget, an area like Canggu gives you the chance to work on your business, expand and grow all whilst sticking within a fairly small budget.
Three awesome Canggu cafes for digital nomads
Nude in Canggu
Jl. Pantai Berawa. No 33.
Opening hours 07:00 – 22:00
Nude has the perfect sassy vibe. Sometimes the food is wholesome and makes you feel like you're on a health kick, and the next day you'll find pulled pork sliders on the menu. Always keeping you on your feet. The space is airconditioned and if you do need to charge up all your devices pick a seat near the walls.
 

 

View this post on Instagram

 
Sprout
Jalan Raya Semat No.18
Opening hours 06:00-19:00
A hidden gem that so few people seem to be aware of. Tiny and petite it's the perfect spot for an iced latte and a deep dive into content creation. As long as you don't get distracted by the hispter décor. Now the space here is tiny so you won't be swamped with other digital nomads trying to leech over the Wi-Fi.
Milks & Madu
Jl. Pantai Berawa No.52
Opening hours
Early riser? Ready to tackle the day, but coffee and breakfast first? Milk & Madu it the place for you. An amazing breakfast menu and some seriously sexy coffee and smoothies on offer. Now if you've had a big week, kciked lots of business goals and are ready for some chill time with friends then pop by on Sunday for their famous 2 for 1 pizza nights.
Other fun things that digital nomads love to do in Canggu
With the beachy vibe and abundance of coconuts it's easy to see why people rebook their flights out of Bali to a much later date. Other then working, drinking coffee and looking awesome in the stunning sunsets here's a few other fun things to do in Canggu.
Enjoy a floating brunch at Cabina. Join all those Insta-famous ladies by spending the morning chasing your brunch around the pool trying to get the perfect Insta photo.
Self guided tour of the street art – Again being a hipster vibing town Canggu has some pretty spectular street art going on. With many streets having total face lifts every other week. We suggest that you head down to Neylan Beach to check it out.
Do some good and pick up trash – Asia in general has a deep set love of plastic. The more plastics the better it seems. Slowly this mindset is changing but that doesn't negate the negative effect that plastic has already had on these tropical paradises. Spending an afternoon with friends, picking up trash, might not sound like fun but it really is. Fun for you and fun for the environment. OceanMimic hosts a trash collection party every Sunday.
Perhaps you want to extend your Bali experience and see what else there is to do. Then you'll be wanting a decent Bali itinerary to guide you.
Don't forget to check out my recommended list of stuff for digital nomads. It'll help make your digital life oh so much easier.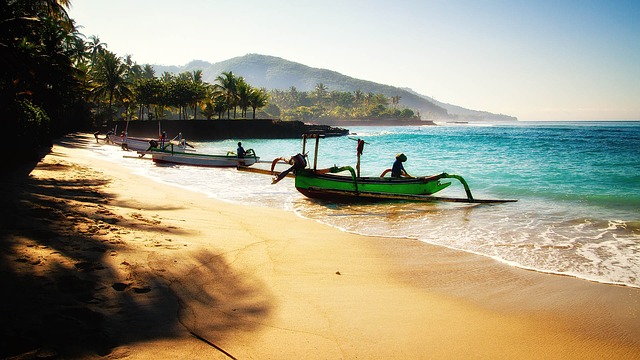 Where to stay in Canggu?
Well if you're after the party scene then you won't have any issues finding a hostel to part-y! If you're actually taking the time to settle in Canggu and get some serious hustle done then I'd suggest getting yourself a villa. There are so many luxury villas, at affordable prices that it seems daft to try hustle and bustle in a hostel.
Perks of having your own villa – privacy. Need I say more? I know that when I'm on the road working for clients, I like to have some privacy to do my own thing. I also love having my own space. Other then the privacy factor most villas come complete with cleaning staff, private pools and some pretty epic artwork. Winning situation I say!
Below image by Kisane Slaney from Pixabay
Will I see you in Canggu?
Canggu is a beautiful part of Bali and one of the few places in Indonesia that I'm really keen to go and spend some time in. It's only a short drive from the horrid tourist trap of Kuta, which is the mean reason that I've avoided Bali for such a long time. I really hate seeing Australian tourist be utter dicks in Kuta, spoiling the area for all other visitors. I really don't feel the need to see drunk tourists throwing up, being rude to the locals or flashing their private parts. Actually who does need to see that? 
Canggu offers the digital nomad a more relaxed, culturally sensitive and generally chilled out experience to Indonesia. 
Have you been to Canggu? Have I missed a certain amazing café that I need to visit? Let me know in the comments below.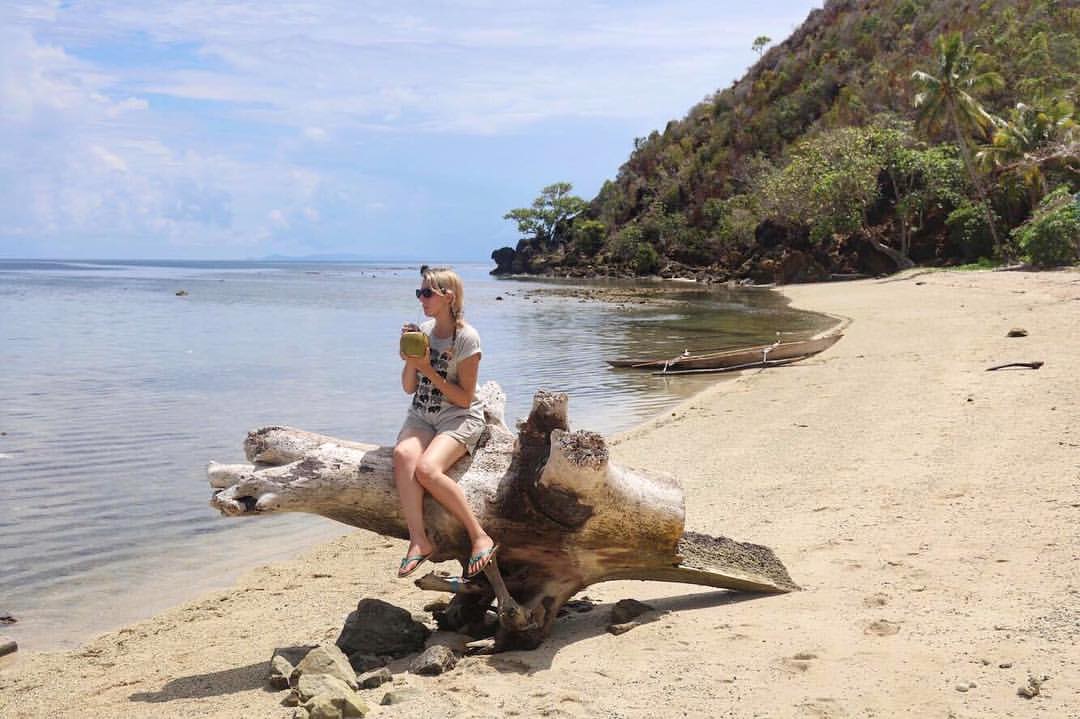 If You Liked This Post You May Also Like: