As the soft, soothing swell of the ocean brings you closer to the pristine, golden sands you'll be forgiven for staring. The water here is stunningly crystal clear blue, framed by an island of golden sand. You can be forgiven for standing there with your mouth wide opened and wondering where in the world are you. Have you been transported out of the Indonesian waters to a hidden paradise.
You've just discovered the floating island of Kri, Raja Ampat's secret paradise
You step off the back of the boat the warm water embraces you and invites you to forget all your worldly worries and enjoy a moment of frivolity playing in the sand. There is nothing but pure unadulterated nature in all her glory.
What you won't find on the floating island of Kri
There's no pop up bar with TayTay blaring. Actually there's no bar at all. 
No children being forced out of school to sell you a bracelet. Not even a lady there to offer you eye brow threading.
There's no people here, except the ones who joined you on the boat.
There's no souvenir shop to purchase cheap crap.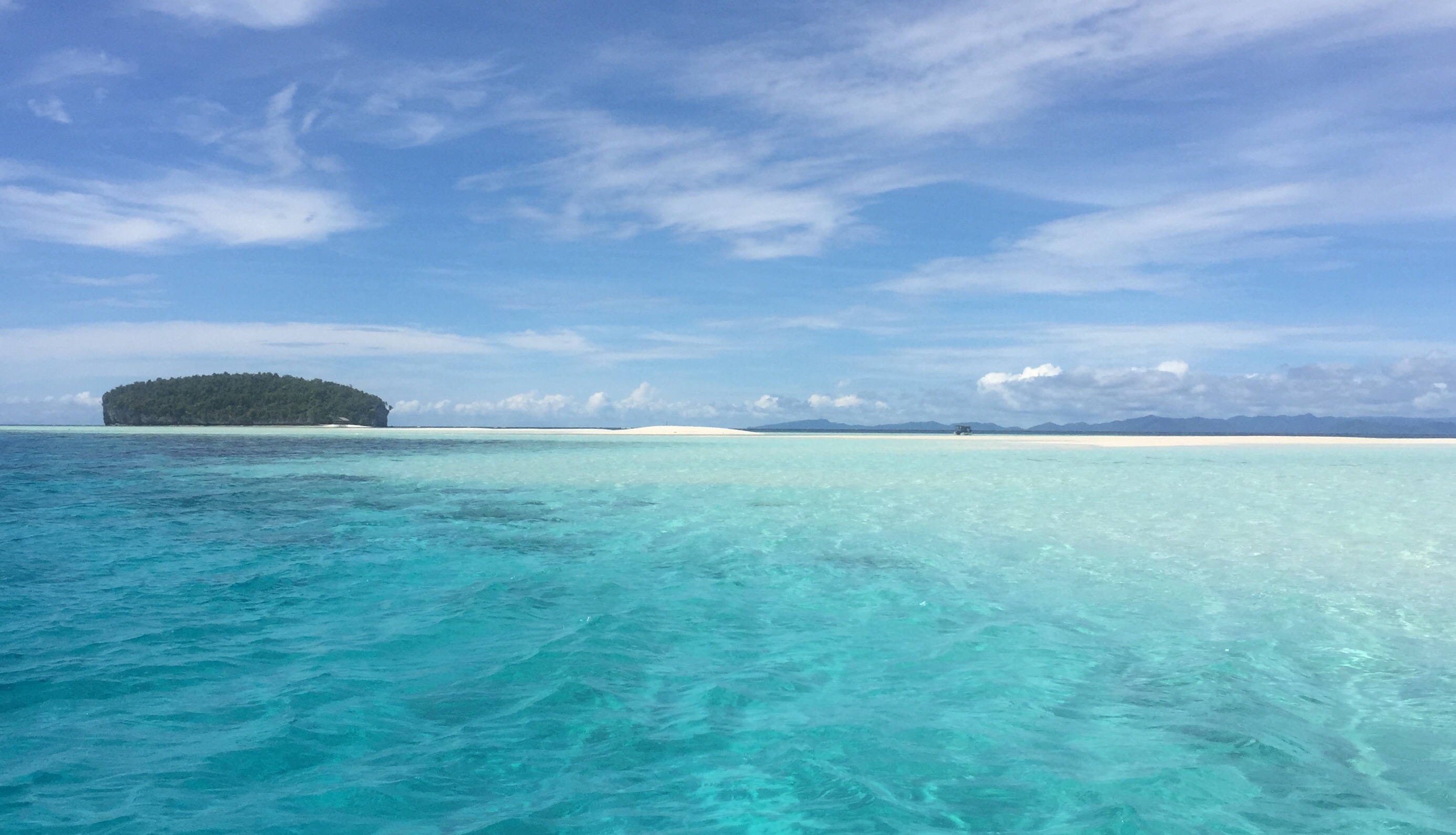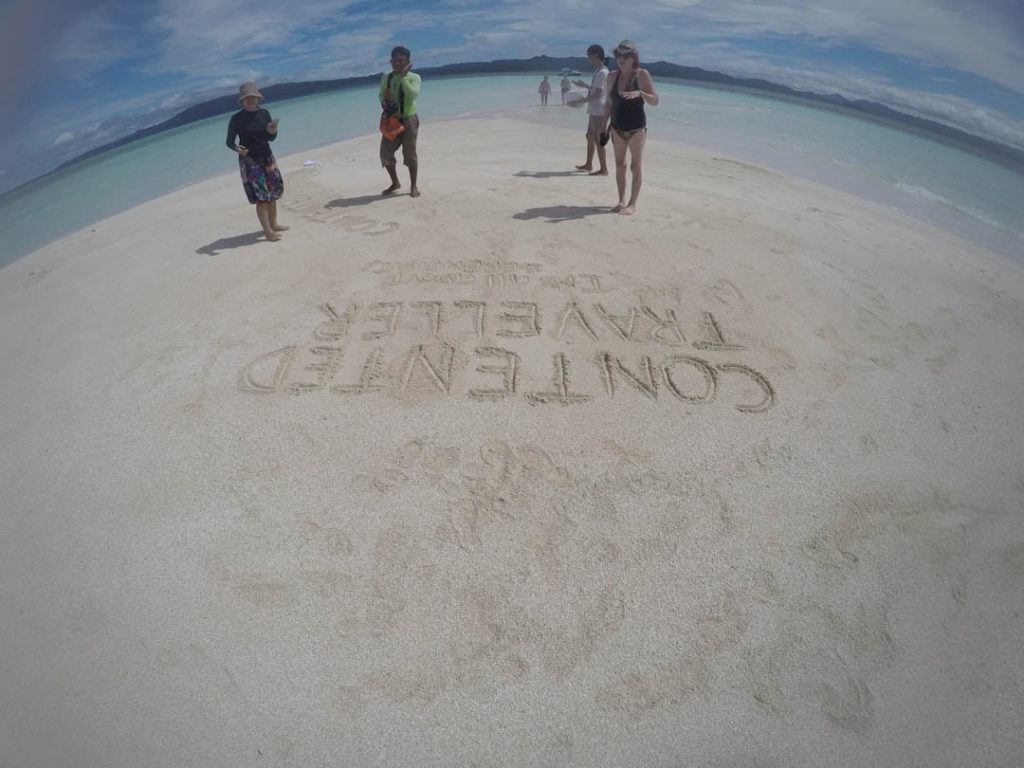 As far as the eye can see is the shimmer of the sirens below the seas, tempting you to come play within the gradient blue, green water.
The Pasir Timbul Sandbar is the most beautiful and unforgettable spot to explore in Raja Ampat
The Pasir Timbul sandbar, or as it's more affectionately known, the
Kri Floating Island
is the perfect place to stop appreciate the world around you and grab that enviable profile pic. Without a doubt this is the most beautiful and unforgettable spot to explore Raja Ampat. If you or someone you are travelling with isn't into scuba diving then this is one of the few
great non-diving activities to do together in Raja Ampat.
The islands themselves are actually sandbars. When the tides are out and the moon has been shining and other things happen, the sandbars connect. Allowing the adventurous traveller the opportunity to get out on those interconnecting sandbars and have some fun. 
It's rather easy to get to the Pasir Timbul Sandbar.
The Pasir Timbul sandbar is located only 20-25mins from the majority of the main resorts and home stays in Raja Ampat this sneaky beach is easily accessible during a day trip and can be used as a drop point for scuba diving or snorkeling. If you are that way inclined. 
According to our resident scuba diver photographer, Peter McGee, this spot offers some of the world's most magnificent diving. His thoughts have been confirmed by the international dive community. In April 2012 Dr G Allen took a few dips in the water here and recorded 374 different species. Making this the worlds most richest house reef. Even if you don't scuba and only snorkel there's still a whole lot of fish around to keep you company.
What to do on the floating island of Kri?
Be a mermaid.
Take ridiculous photos.
Sit on the sand and reflect on all your life choices that brought you to this very sacred spot.
Looking beyond Bali and exploring Indonesia.
Hard, yet fun fact – Indonesia has a lot more to offer the traveller then just Bali. Don't get me wrong, if you want to a digital nomad in Bali and base yourself in Canggu then go for it. Ain't nothing wrong with that sweetheart. But as an unexplored destination Indonesia has oh so much more to offer. Raja Ampat is just one of these destinations. It is an area of the world that is going to be affected heavily by climate change and is probably one of the few areas that I'd really encourage you to go and visit sooner rather then later. It isn't the cheap destination either. With there being very few budget options and most resorts are a little bit rough, but rather enjoyable. You'll find the most places only offer full board services. As these islands are exactly that. Islands that don't have amazing bars, cafes or restaurants. 
Don't let the remote nature and the solitude change your plans to visit Raja Ampat. Where else in the world can you sit on the beach for breakfast and watch dolphins swim by, see whales before lunch, swim with manta rays in the afternoon and not see any bogan travellers? There's no place quite like Raja Amapt.