Brunch is a vital meal. It's the most important, socially inclusive meal of the day. And when you're on a road trip it can hard to find the perfect place to brunch. Thankfully for you I've found the best place to brunch in all of Swan Hill.
Brunch really is a Melbourne institution. It's not just a thing that we do. It's a way of life and without it us Melburnians would be so terribly miserable. What else would one do in the hours between 8:00 and 11:00? Without a fresh latte in hand how would we know how to start a conversation? Really Melbourne and coffee go hand in hand. I can't remember a time when James and I didn't brunch. But I digress.
On a recent road trip to the very regional town of Swan Hill, Victoria, for the weekend I was a wee bit concerned about brunch options. I'd be dining solo and this can occasionally cause issues. The last time we had amazing brunch was that one time we went to Rutherglen. Would I find somewhere that could possibly live up to my Melbourne standards? Would the latte arrive flat and miserable? Stodgy toast and hard-boiled eggs? And then I walked into High Thyme Cafe. For a brief moment, I forget that I am over 300km's away from home. That I am in the heart of the food bowl of Victoria, surrounded by miles of flat paddocks, red dust and a river that runs for miles.
The cafe feels like home. The cafe is clean, welcoming and eclectic. As I walk in I find myself easily distracted by the things. All the things. But I can't possibly pass by the glorious cold drip coffee. Slowly, succulently it drips away. Producing a black liquid gold. My eyes light up just at the thought of having an iced latte on what is turning into a scorchingly hot day. In all honesty I'd nearly forgotten my manners and hadn't noticed the lovely lady standing at the counter. Sue was easy to miss as she stands between the coffee machine and the cake display. A display full of plump, delicious cakes. The type of cakes that your Grandma used to make.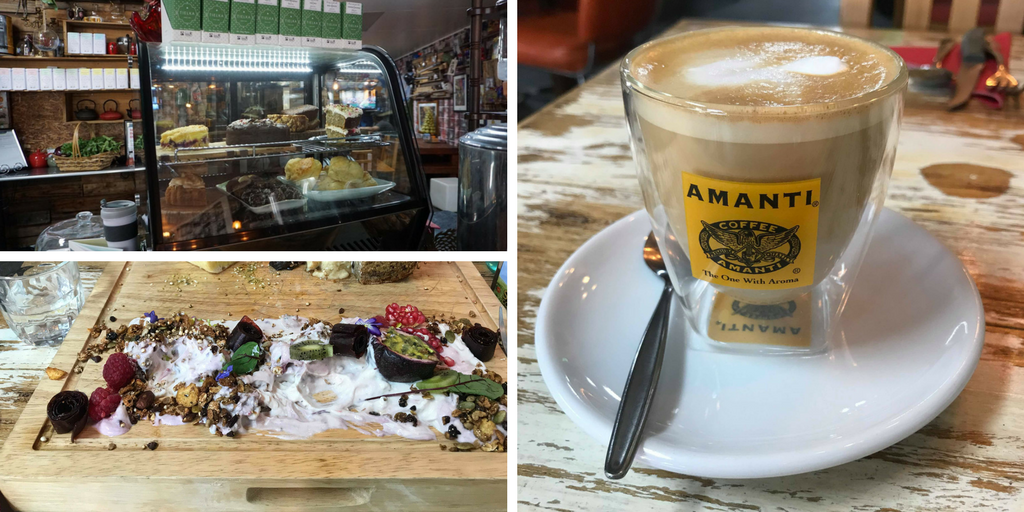 After ordering the usual skinny latte, the owner and chef Brett pops out to say hello. It's that kinda place. The menu is a bit overwhelming and I'm still eyeing off a slab of cake. But alas I know that being an adult with a big day ahead of me I needed more than cake for brunch. I casually drop a comment that yes I am hungry and agree to eat whatever the chef feels like whipping up for me. At this point in time there's no one else around but the three of us. I settle in to a comfortable chair and let the magic begin.
And what magic it was. Before I know it I'm one latte down and a breakfast board has arrived. It oozes a rough sophistication. As I gleefully dive into all the deliciousness the chef pops out to give me an express explanation, not wanting to interrupt my pleasure.
In one corner we have a chunk of banana bread, with chocolate, smashed banana and topped with a Persian fairy floss. Across the board sits daintily a deep fried egg atop rashes of house-smoked bacon and Turkish bread. Now as if these two delectable dishes weren't enough to appease me there's a strip of yogurt, topped with fresh fruit, a house made granola and fig fruit rolls. Also produced in house. I won't bore you with the details on how good the food was. I couldn't possibly put into words the fine balance between the banana bread and persian fairy floss. Nor the joy of nibbling on a fig fruit roll. To get the full joy of my breakfast board why not check out my saved Insta-story here.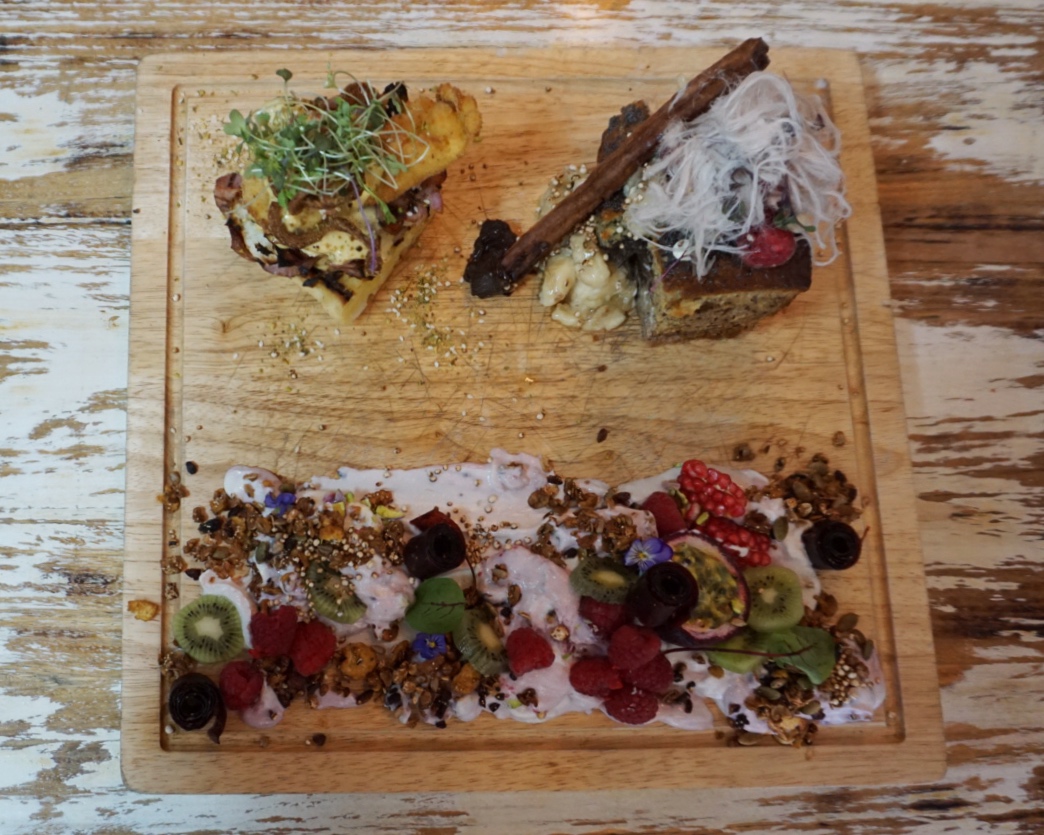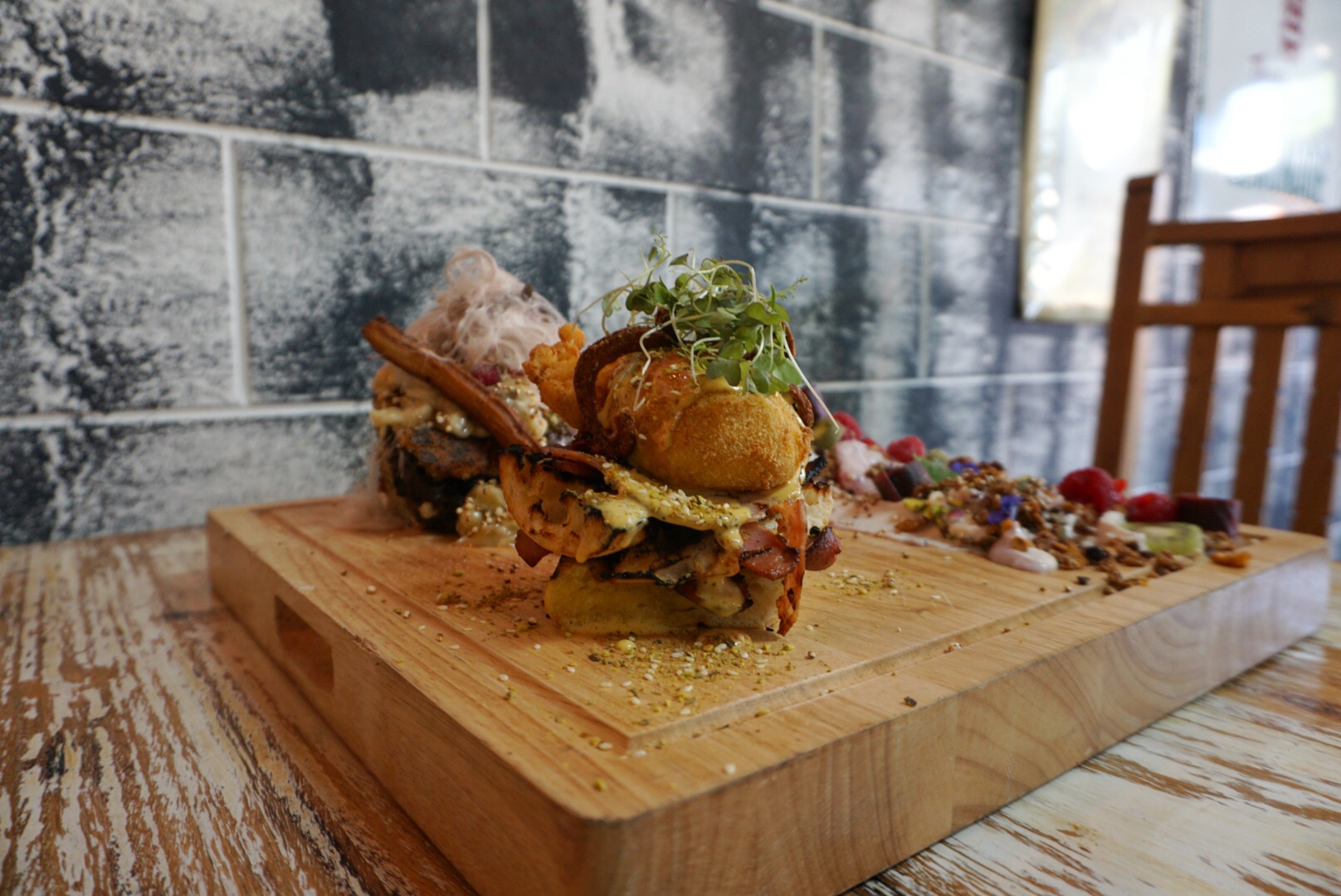 So by now you're probably thinking that this could not possibly get any better. As I'm slowly picking my way through like a finicky lady of leisure Brett turns up with a concoction of cold drip. Not only has he delivered liquid gold to me but flowing on from the regional support theme that High Thyme is showcasing the plate which holds my delicious coffee comes from local artists, Lake Tyrell Art.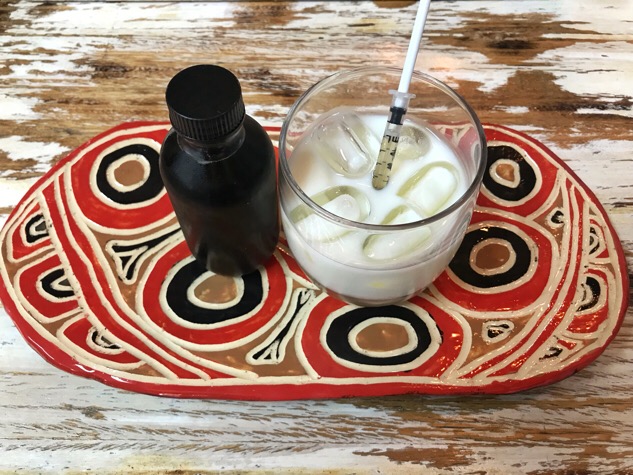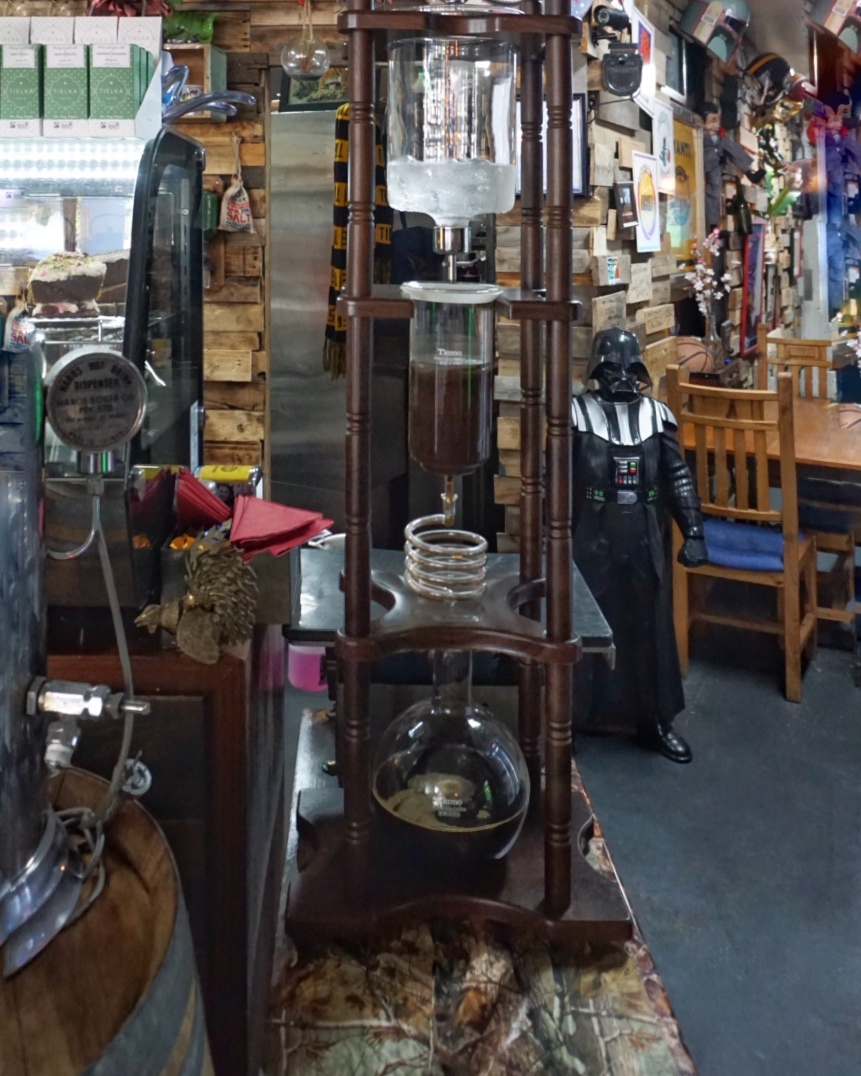 As I've been indulging in my brunch the cafe has soon filled up. Families, girl friends catching up and a few man dates were all happening. Before I knew it the cafe is full and the staff kicked into action. Coffees were delivered, scrumptious brunches bought out to the masses. Sadly I didn't get time to sign the infamous wall of famous folk who have visited. Deciding instead to slip away into the summer heat and leave the staff to work their beautiful brunch magic.

Just a wee note about my interesting trip to Swan Hill. This was brought to you in conjunction with Visit Swan Hill and the Swan Hill Food & Wine Festival.
High Thyme Cafe is located in an unobtrusive part of town. Away from the hustle and bustle of the town centre. The exterior doesn't show the true beauty within, so if you're keen to try all the food like I did head over to 257 Beveridge St, Swan Hill.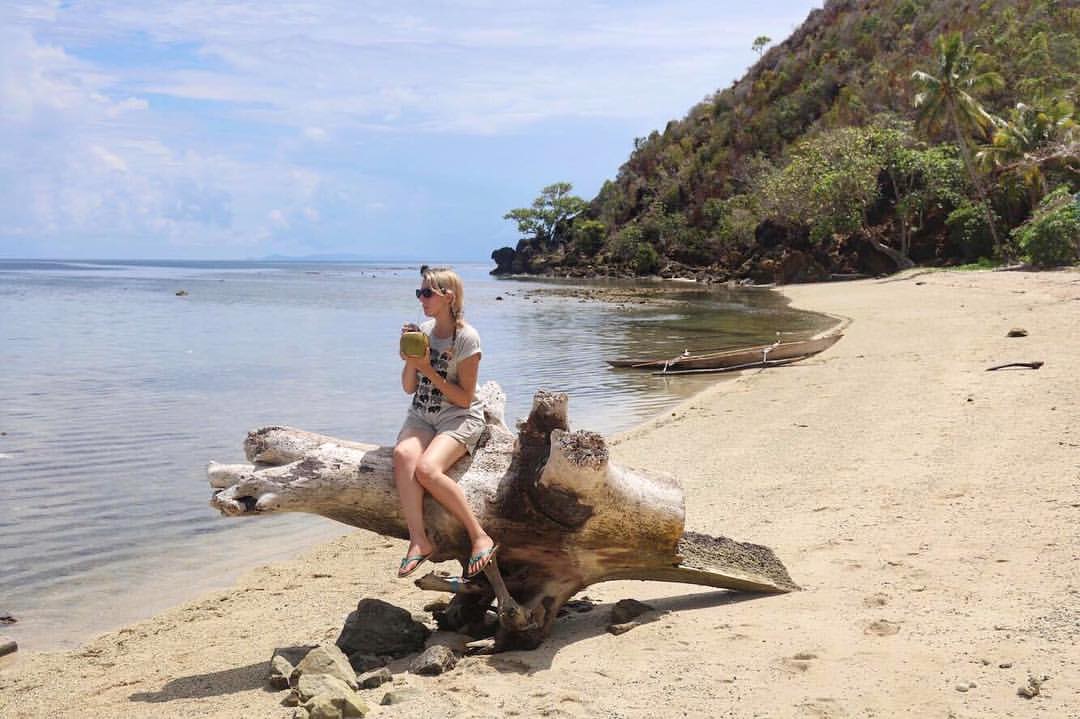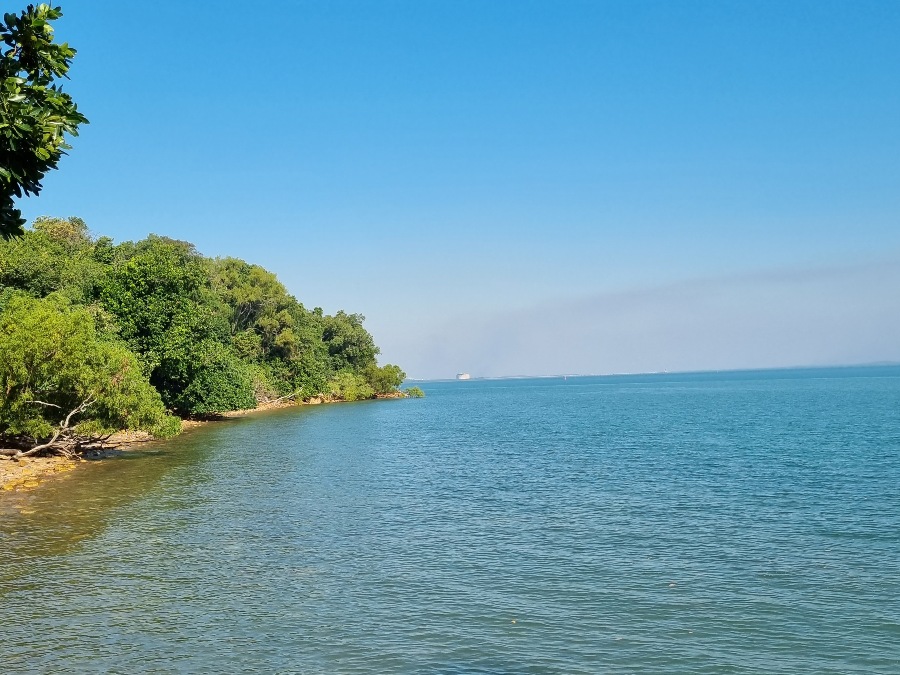 Darwin is the gateway to the top end of Australia. A place where you can go back in time or explore a growing city. The city has something for everyone, from sun-drenched beaches to bustling markets and vibrant nightlife.