Melbourne is the world's most liveable city. Which is easy to see why. Amazing coffee, amazing street art and let's not forget the delish food and delightful culture. As well as some truly unique history. I love Melbourne. Is that being too open and honest? I don't want Melbourne to hate me. One of the perks of Melbourne is the café scene. It's a hustling and bustling scene that is every changing and keeping both locals and tourists to Melbourne on their coffee finding feet. 
Let me show you a few of
Melbourne's Best Kept Coffee Secrets
As a Melburbian I'm rather partial to this wonderful city. Every morning on my walk to my now non-existent office job I used to love walking the streets and laneways between Southern Cross station and my office. For the month of September (2019) each day I was in the city I made a point to try out a new café. Making a mindful decision to spread my tourist dollar around the city and explore my home town. The new street art, new cafes, just so much new in the Melbourne café scene. Just about every day a new laneway or alley gave me a delightful surprise. Sometimes it was a new brothel that had popped up but more often than not I stumbled across a new cafe or as I like to call them – caffeine dealers.
Sutherland Lane Melbourne – $5  No discount for BYO cup.
A long time favourite of ours Shortstop do the best donuts in all of Melbourne. And now Sydney too. How lucky are those Sydney people? The donuts are made freshly on site and if you're lucky enough you can get one warm out of the oven. Absolutely divine. But what is a donut without a coffee? A lonely snack. The team here have spent a lot of time researching the perfect pairing of coffee and donut delights. The cafe area is small but well worth a visit early in the morning to grab those warm fresh donuts and a delightful coffee. 
If you have a sweet-tooth like me then why not take a sugar filled staycation in Melbourne?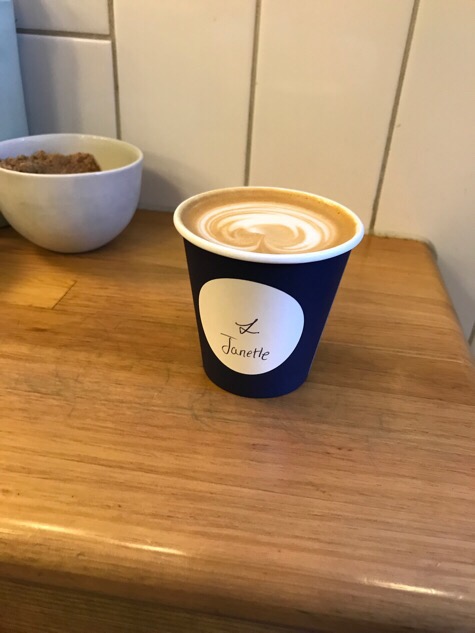 Little Avenue des Italiano
428 Little Bourke St, Melbourne. $4 for regular, $4.5 for large. No discount for BYO cup.
This place is hidden away in plain sight. Hidden behind a Telstra store and a relatively boring looking building. You'll barely notice that it is a cafe as it's so petite and pleasant. In all honesty, this cafe is immaculately designed and gives the customer a much needed 5 minutes of calm from the city mayhem.The staff are lovely and the coffee is amazing. Service is super fast in the morning. There's also a range of delicious looking Italian pastries but when I was a morning commuter, I managed to resist the temptation.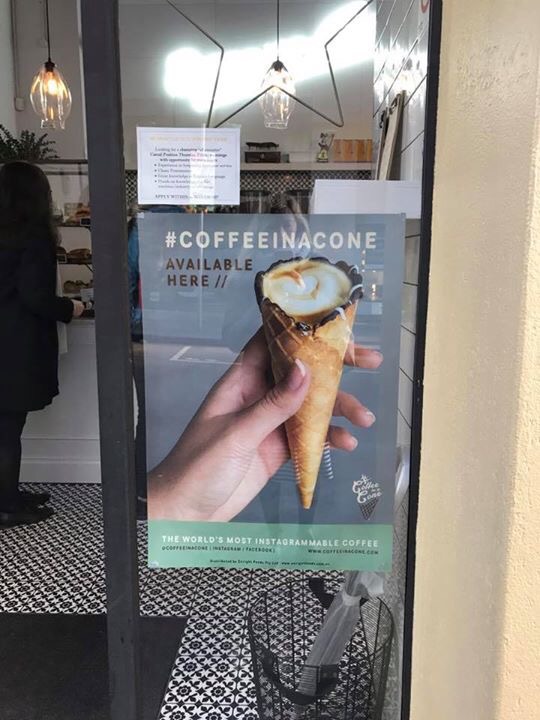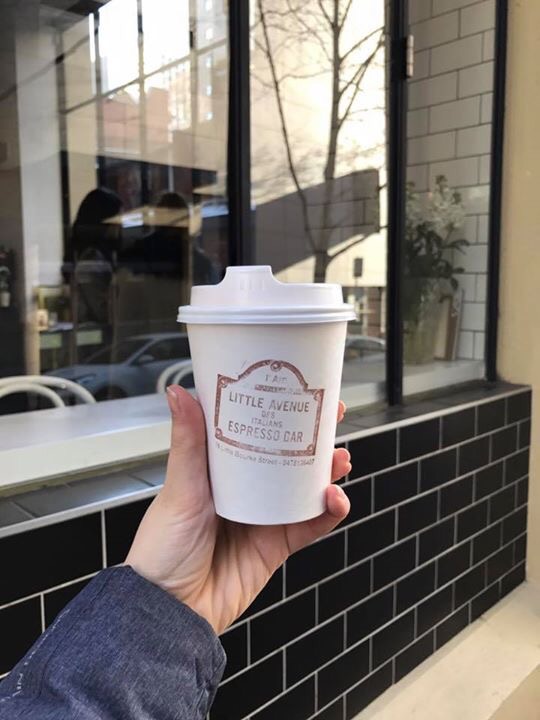 Rapha Clubhouse
32 Guildford Ln, Melbourne $4 or $3.50 if you BYO cup. Only open from 10am
Coffee and bikes? Ah yes please! Don't look past this cafe. Once you get past the lycra clad snobs you'll find two delightful baristas and some amazing coffee. This is the latest Rapha Clubhouse in Australia and oozes European charm. It's clean cut, welcoming and open to all. Even though of us not in the lyrca parade. Half the fun of the coffee here is walking down Guildford Lane and exploring the latest street artwork This laneway is also the recipient of one of Melbourne City's grants and there are some beautiful greenery down here.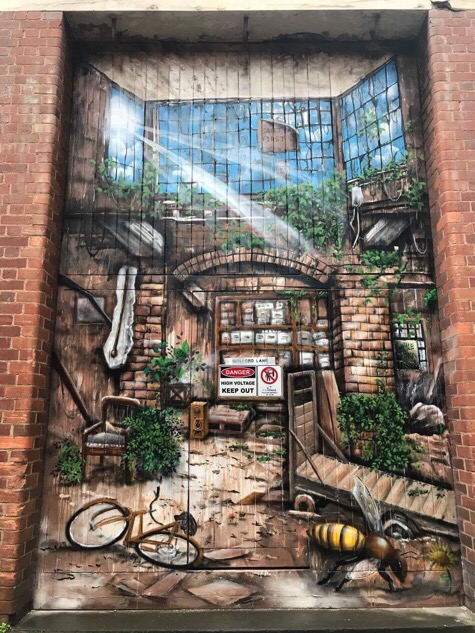 12 Campbell Arcade Degraves St Subway Melbourne starting from $4
The truth is in the cup. Considering its location I'm surprised that more people don't stop here for a caffeine fix. The staff are hilarious and make some of the best coffee in Melbourne. The service is super fast, no bullshit Australian charm. I've not included a photo of this stunning coffee hot spot because you need to go here yourself to see and believe in the wonder of the coffee. It's no secret that the team here are slaying it on the coffee scene and have more awards than you can poke a stirring stick at.
Need affordable accommodation in Melbourne? Check out these lovely spots.

 Deli, Queen Victoria Market – $4.50
Now there are two Market Lane's at the Queen Vic Market. The best one, in my opinion, is outside of the market. It's a small, yet vibrant cafe. The staff here are super lovely and take their coffee very seriously. You will see this on their faces as each gram of coffee is measured and extracted to near perfection. This isn't a place to grab a quick latte. The staff really take their time making your coffee to perfection.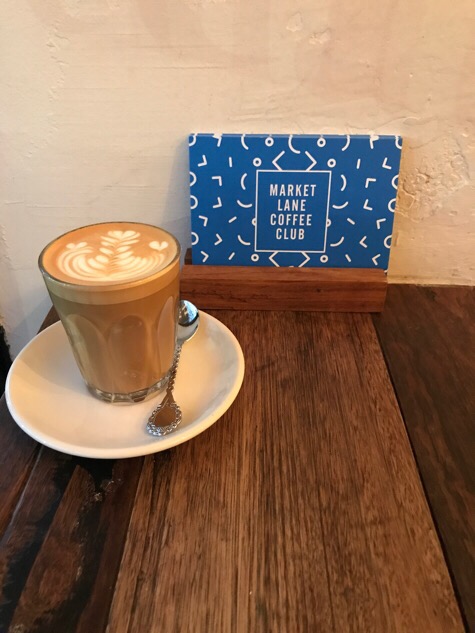 Melbourne is amazing. There really is so much to see and do. Did you know that for a very short period of time Melbourne was officially known as Batmania? Seriously it was. But if you find yourself with coffee in hand and nothing to do, do yourself a favour and go on a self-guided street art adventure.
Don't use disposable coffee cups!
Disposable coffee cups are a huge issue in Melbourne and across the world. Perhaps today is the day that you decide to become a more sustainable traveller. Whenever possible we travel with a reusable coffee cup. The above photos are taken on the days that I was daft and left mine at home. These days (2019) if I don't have a reusable coffee cup or a water bottle in my bag then I make a point of sitting in the café and enjoying a coffee. Because Melbourne coffee is definitely worth while sitting down and enjoying.
Here are my top 3 under $25 reusable coffee cups;
Thermos style – 400 ml (medium coffee size)
Waterfit – multiple sizes (these are my fav!)
Rcup – these are made from recycled single disposable cups!
Looking for a fun and affordable coffee tour of Melbourne?
Well here I am with an update – the team at Traveling Honeybird are now offering a Hidden Coffee of Melbourne tour with thanks to Airbnb Experiences. Over 2.5hrs we explore the city and deep dive into some of the most wonderful and hidden cafes of Melbourne.
Book a coffee tour with Jean today
Have you got a favorite caffeine dealer here in Melbourne town? Or maybe you prefer a tea? Let us know in the comments below.