Surry Hills may not be the first place that you think of when planning a solo lady trip to Sydney. Which is understandable as it's a well known not well known area. When you mention it to locals they know the area rather well and just about everyone has a story about this one time in Surry Hills. It's certainly an area that I had spent zero time in, until recently when I had the utmost pleasure of spending three full days exploring the area. At no point as a solo female traveller did I feel unsafe, unwelcome or out of place. Surry Hills really did surprise me.
A Single Ladies Guide to Surry Hills
Staying in Style at The Cambridge Hotel, Surry Hills
The first thing you'll want to consider is where to stay. This area has a lot of nightclubs, bars and brothels around so safety and location should be your number one priority. So let me introduce you to The Cambridge Hotel. The perfect place for a solo lady traveller. And even better should you find yourself a companion for the evening as the staff here are super friendly and super discreet.
The Cambridge Hotel is located just off Oxford St, Sydney. It's only about a 10min walk through the gardens to the Sydney CBD, Pitt St and similar areas. Though in all honesty there's just about everything that you need in the surrounding Oxford and Crown Street, so I really wouldn't even bother heading back into the CBD unless you absolutely had to. 
Book directly with The Cambridge Hotel for a super special offer
Buses to just about anywhere in Sydney and beyond leave from Oxford St. These are an incredibly cheap way to get around town, though many don't take payment on-board so you'll need to have your Opal card topped up. I was able to easily take the 333 bus across the city to Bondi beach, along with all the other hipsters for an early morning beach session. I was surprised that the 6:00 am bus I took was nearly full. 
Now The Cambridge Hotel has some of the friendliest staff I've ever met. I arrived a few hours before check-in and was able to complete the paperwork, leave my bag and freshen up. Which it might seem simple but a lot of places won't let you do this. At best they'll hold your bag until 2pm. After I came back I went straight to my room, where my bag had been promptly delivered. As if that wasn't nice enough there was a lovely welcome letter from the hotel management team and some hand crafted chocolates. A queen sized bed and chocolate makes for a very happy Jean.
My room was up on level 14, away from the hustle and bustle of life. If you're a regular reader of mine you'll be well aware of my diva tendencies when it comes to hotels and my desire for quiet. Don't ask me why I can sleep on trains, planes and buses but in a hotel I'm full diva need black out curtains and total silence. The diva in me really did erupt when at around midnight there was people making a fair amount of noise. After putting pants on I stormed out of my room to see a group of happy police people heading down in the elevator. A good dose of evil eye seemed to do the trick as I heard one of the police apologising for the noise.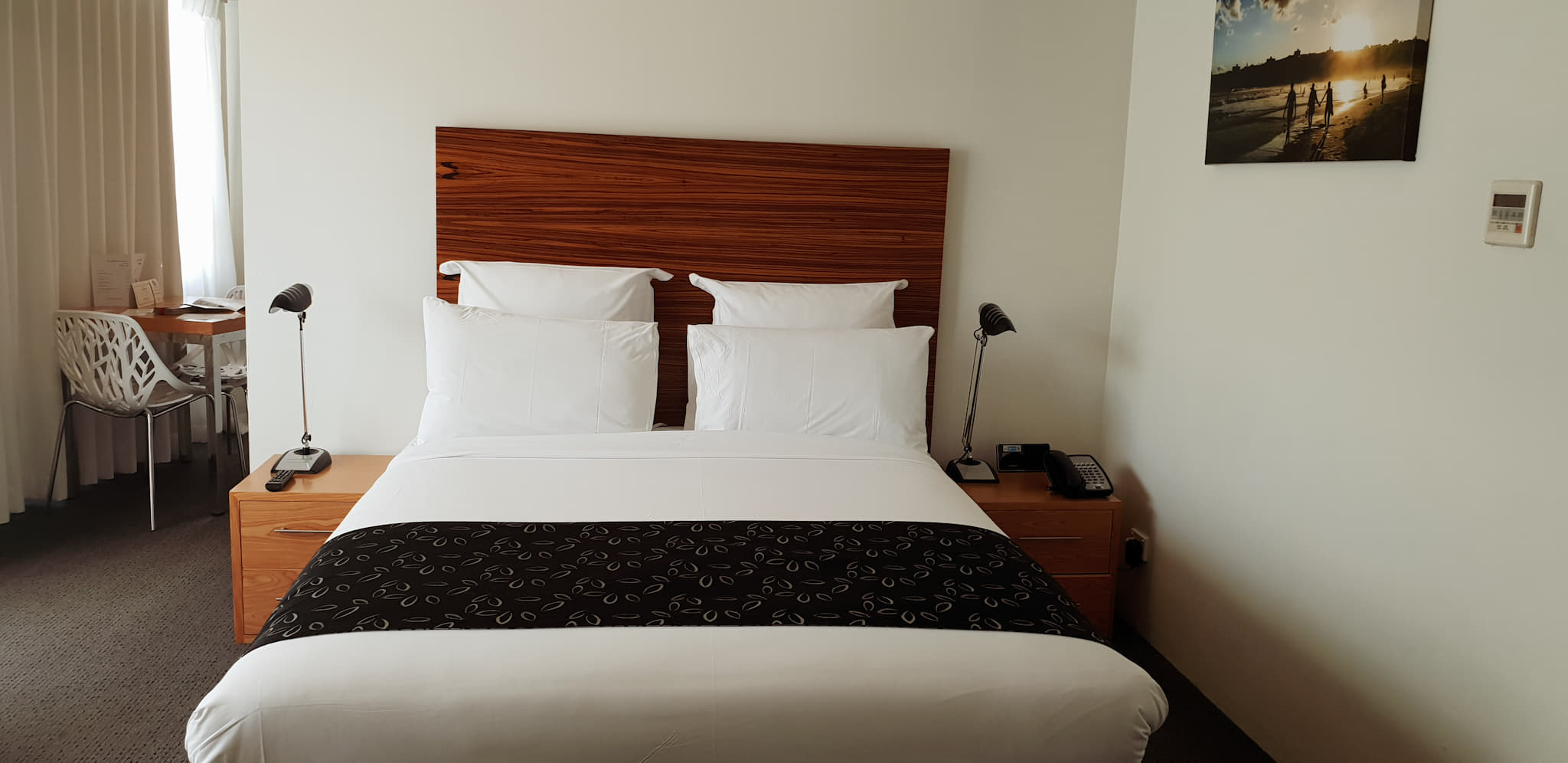 The room itself was light, spacious and had a massive bathroom. I didn't have time to try out the television due to an overly packed schedule but I did enjoy the time I spent here. One of the funny little perks, and a legacy from the 1970's, was this awesome retro wardrobe. Hidden inside the wardrobe was the mini bar, kettle and a tea/coffee station. Funnily enough there was no power-point in the wardrobe or surrounding area to plug the kettle in. Made for fun times and I had to put the kettle on the floor.
Now remember how I said how happy and helpful the staff were. Well I broke the toilet. The thingy that controls the flush got stuck and the water didn't stop running. A quick call to the front desk and a serviceman was at the room within 5mins. It did take the poor chap a good half hour to fix the issue, poping in and out to make sure he had the exact right parts to fix the issue at hand. Afterwards the bathroom was as good as all the new parts he replaced. Each day my room was attended to, and the one day that they missed cleaning (as I was having an afternoon nap) another quick call to the front desk and it was sorted with no hassle. 
Safety wise I couldn't have ask for better. Each night I was out til quite late and had no issues in the area or the hotel. 
Even checking out the staff were just lovely towards me. They even had another lot of chocolate for me to say thanks for staying. It might seem like a simple thing but it took me stay from good to great.
Sadly I didn't get time to explore the bar, the pool (one day I'll remember to bring my bikini to Sydney) or breakfast. Travel blogger life meant that I had obligations, such as getting up at 5:15am, which had me away from the comfortable of The Cambridge Hotel.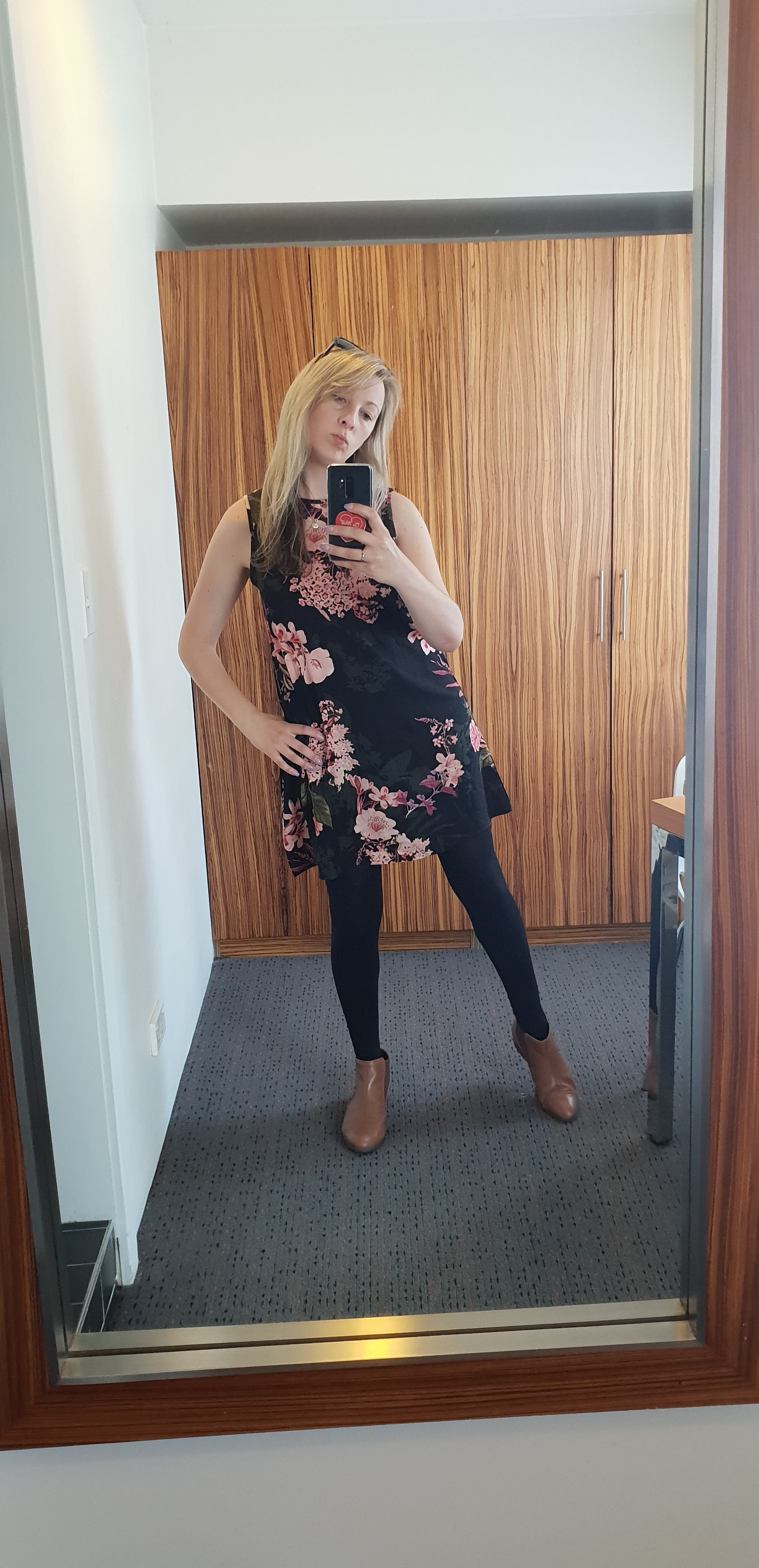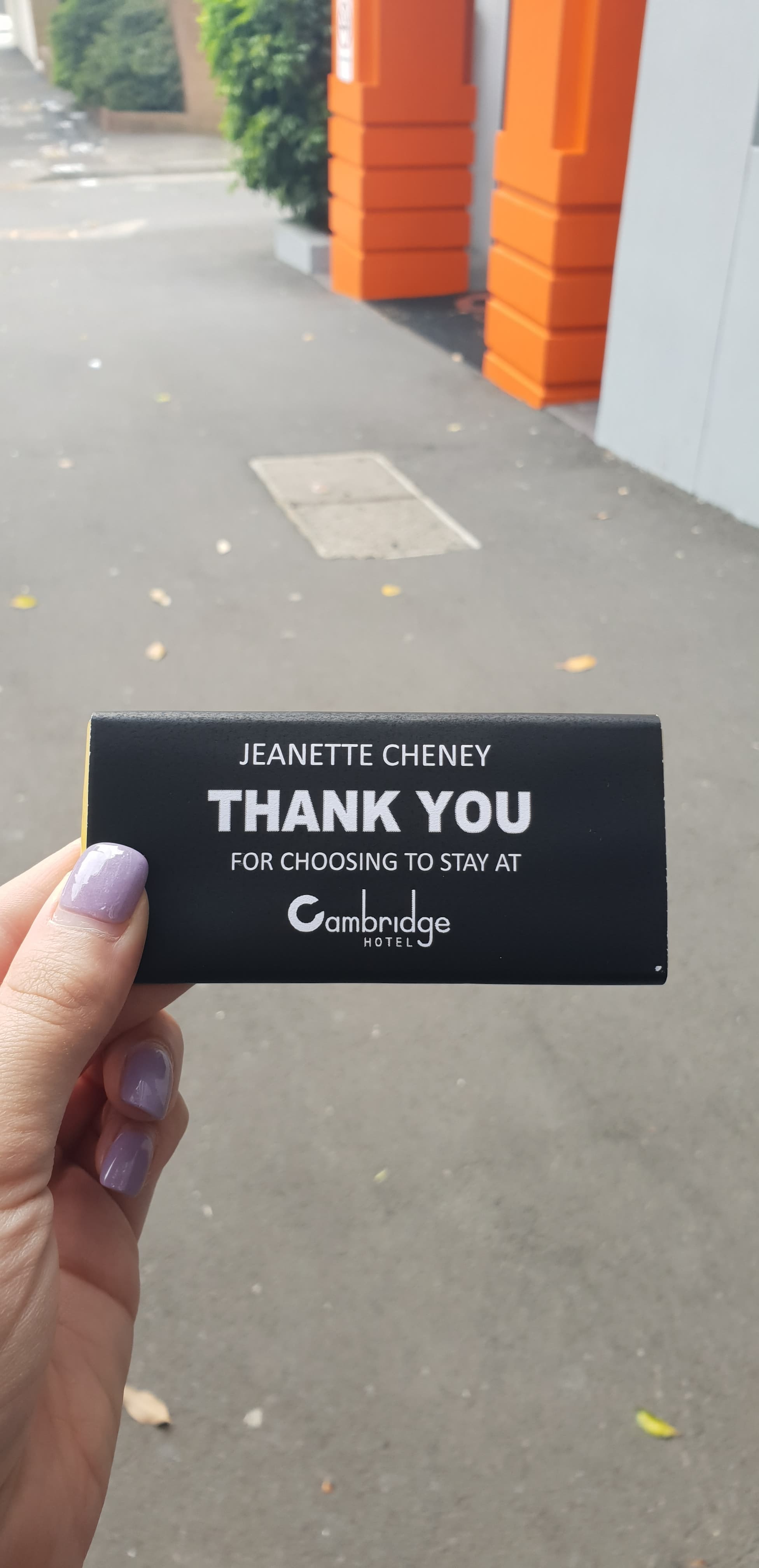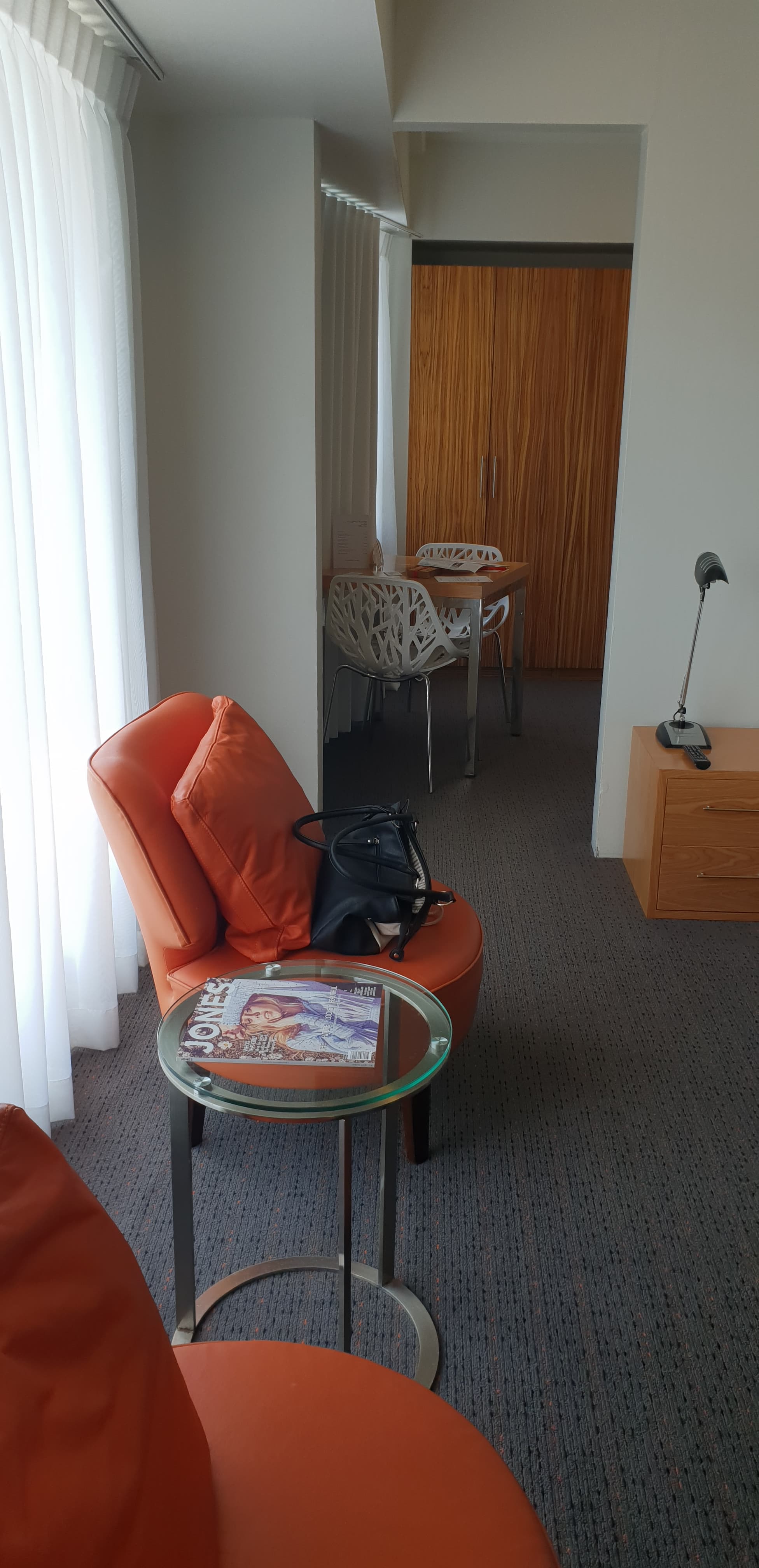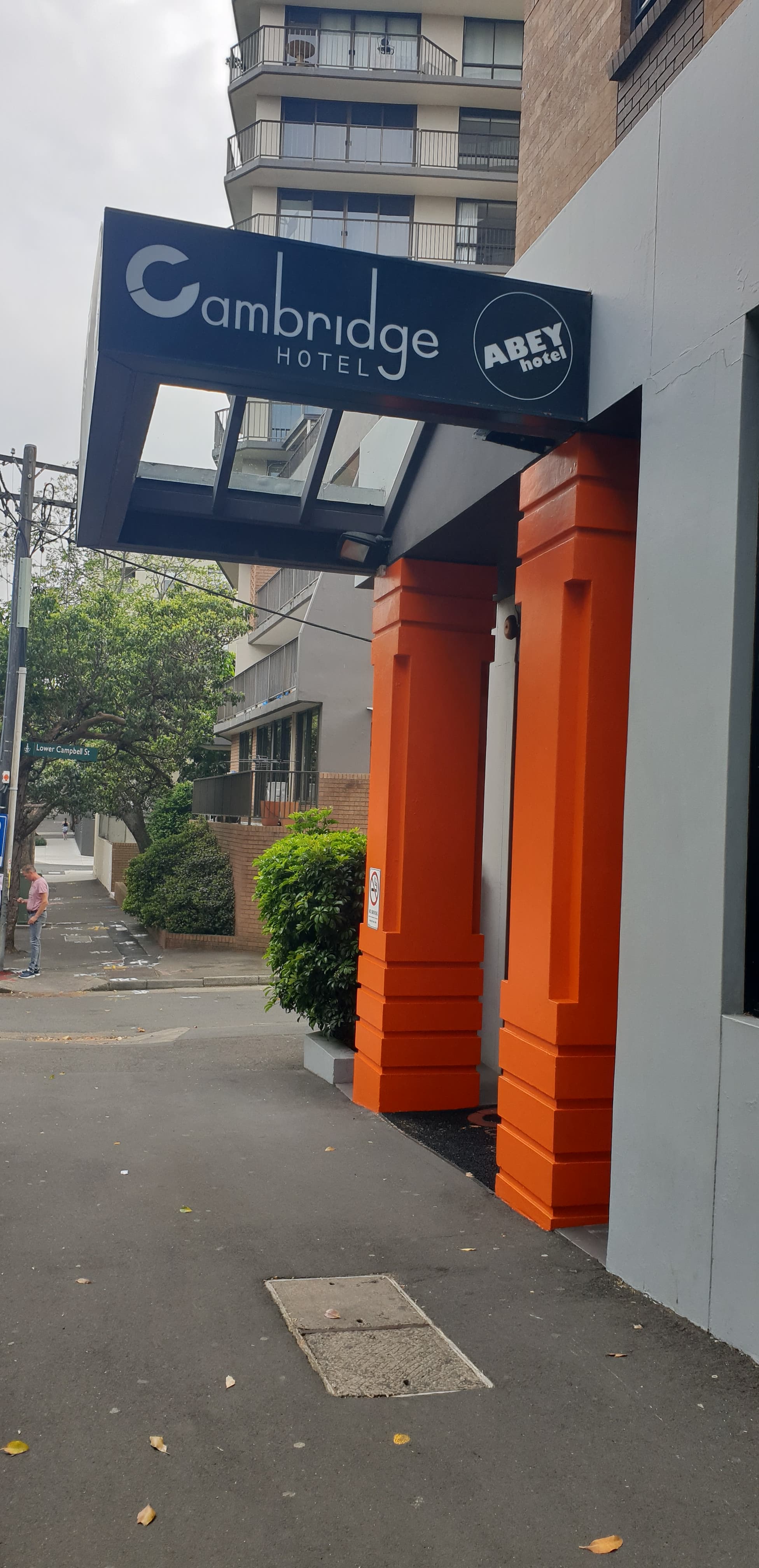 Where to Eat in Surry Hills as a Solo Diner
Because food is life and what's the point of travelling if you can't eat all the foods? Surry Hills really did surprise me with the amazing food on offer. And that every place I went to, except Ruben Hills, I was a solo dinner. Not one place looked at me strangely or threw me in a corner. Which is a vast improvement from my previous Sydney dining experiences. 
Ramen for happiness
For dinner you can't go past the burnt miso ramen at Gogyo. Yes it's a popular Japanese chain but it's fancy and fun. Most importantly the food here is delicious. The decor is casual chic and did remind me of izakyas that I've visited in Japan. I sat a the bar with my kindle, a glass of wine and enjoyed my ramen whilst watching the chefs do their thing. Even though I was there on a Friday night no one moved me along.
Gogyo, 54 Albison St Surry Hills.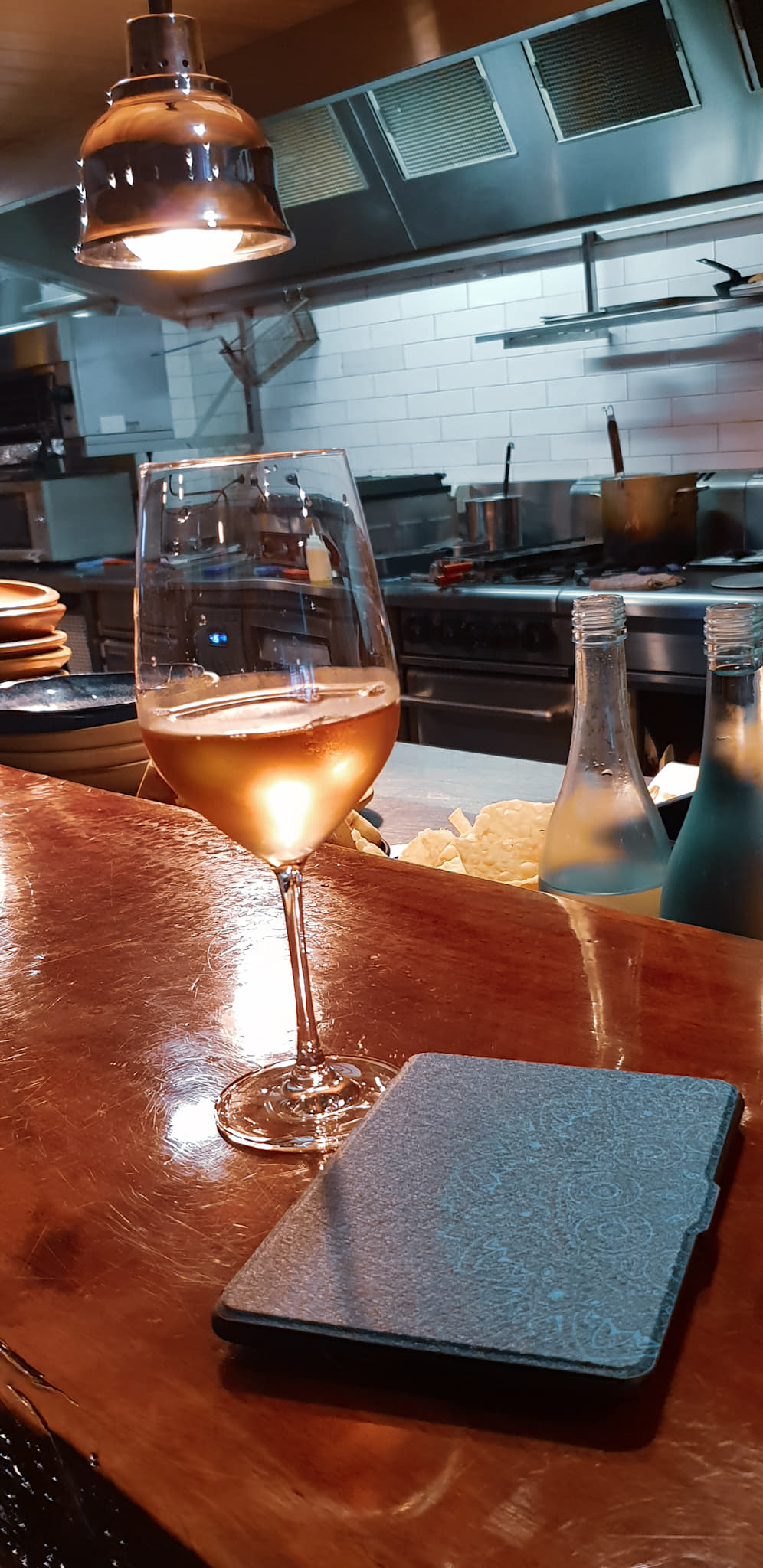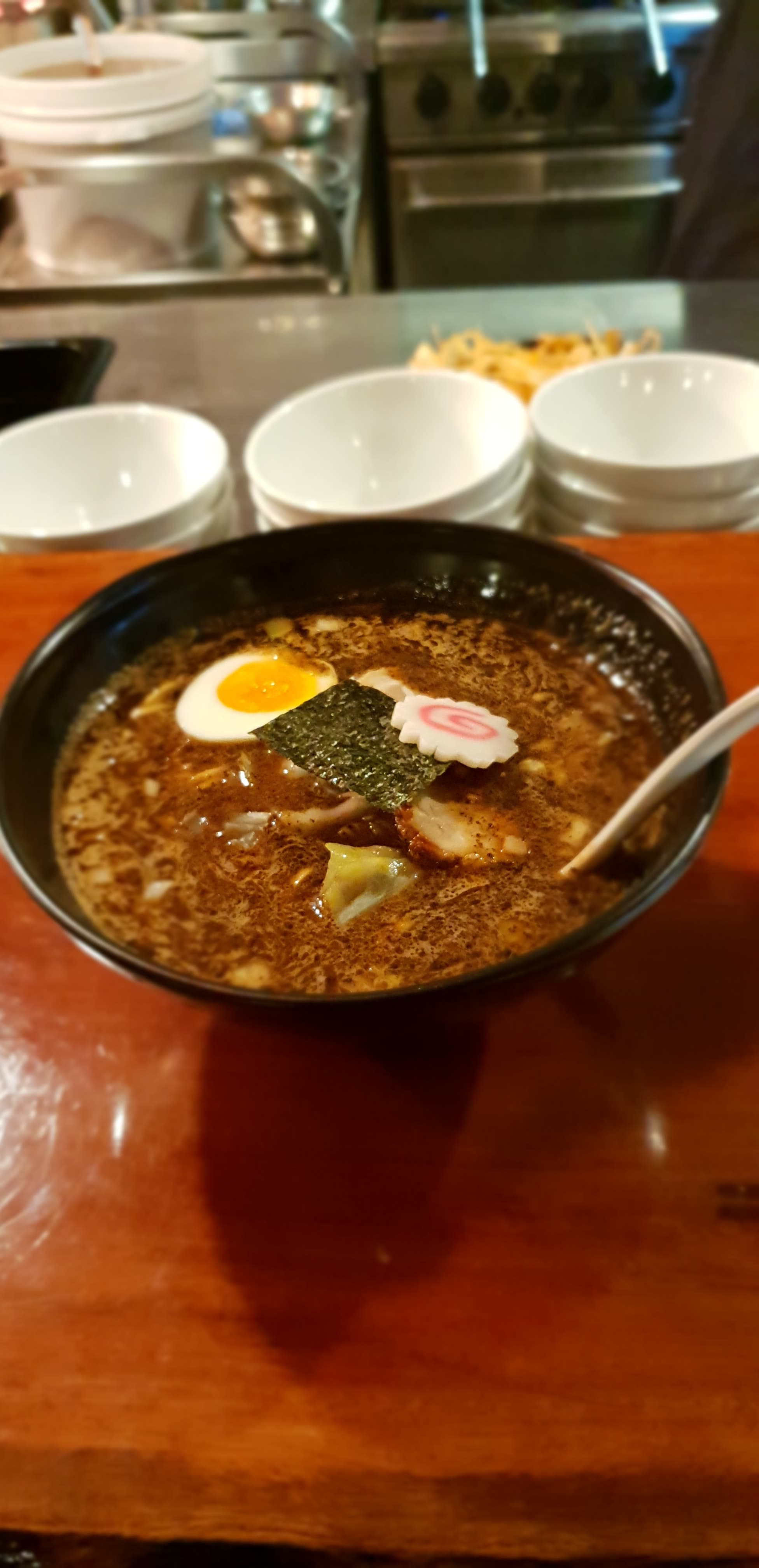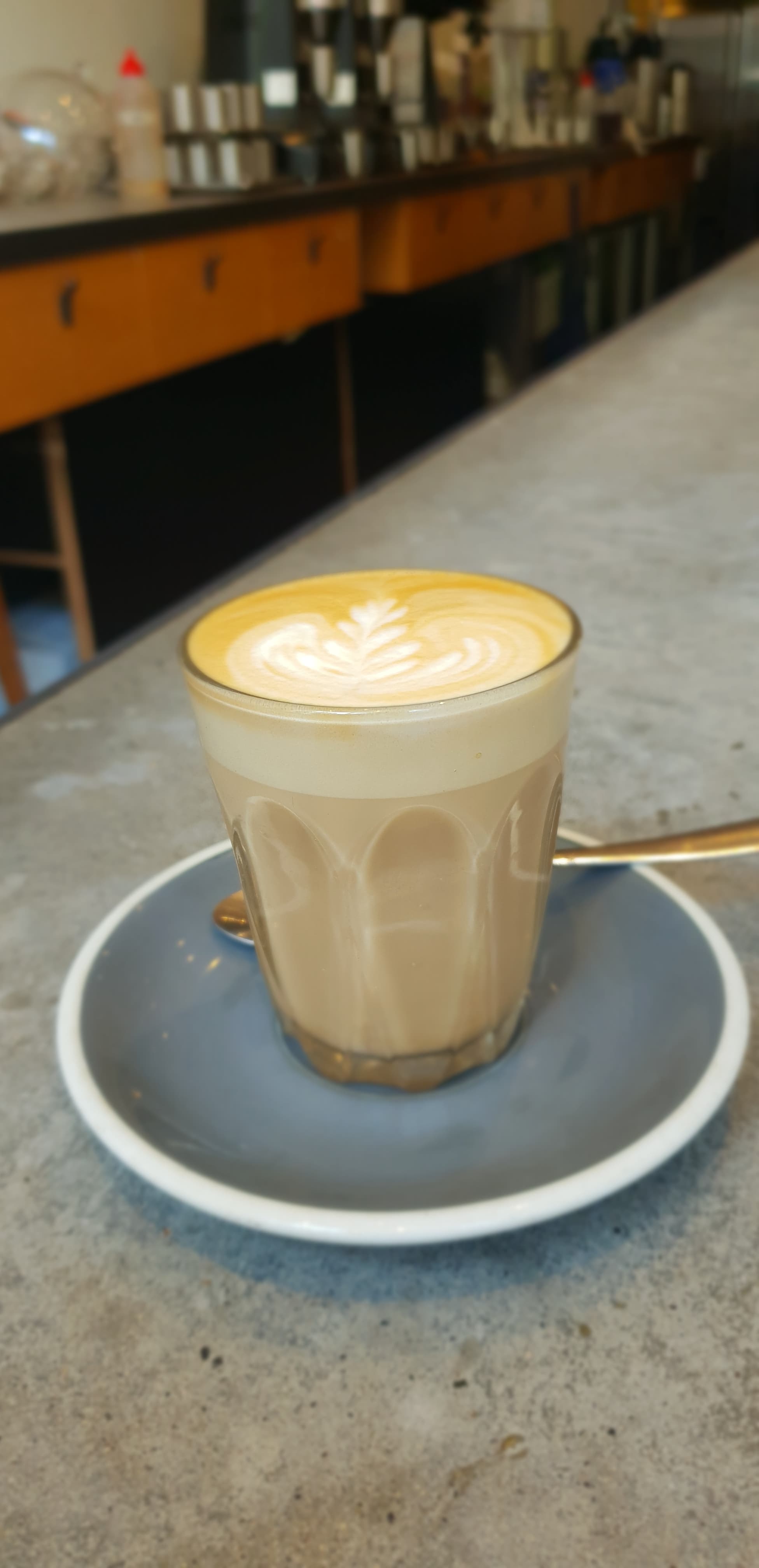 Coffee in Surry Hills
Coffee is life above food. Surry Hills has an abundance of good quality cafes. Almost like a mini Melbourne… For an afternoon pick me up and a pleasant stroll through the suburbs Paramount Coffee is where you want to be. The space is bright and open, the staff an appropriate level of hipster and most importantly the coffee is wonderful. 
Paramount Coffee – 80 Commonweatlh St, Surry Hills
In all honesty you'll be doing well to find bad coffee in Surry Hills. 
The Best Brunch in Surry Hills
Ruben Hills. What a wonderful place. And a place that seemingly every hipster under the age of 35 is visiting in the mornings. I was catching up with a friend here and as we were chatting away we hadn't noticed the MASSIVE line out of the front and were asked to move along unless we were ordering more. The menu here has a certain South American flair and there's almost something for everyone on the menu.
Item to order – cinnamon scroll french toast – as pictured below. As well as like a million coffees because the coffee here is next level amazing.
Ruben Hills,  61 Albion St, Surry Hills NSW 2010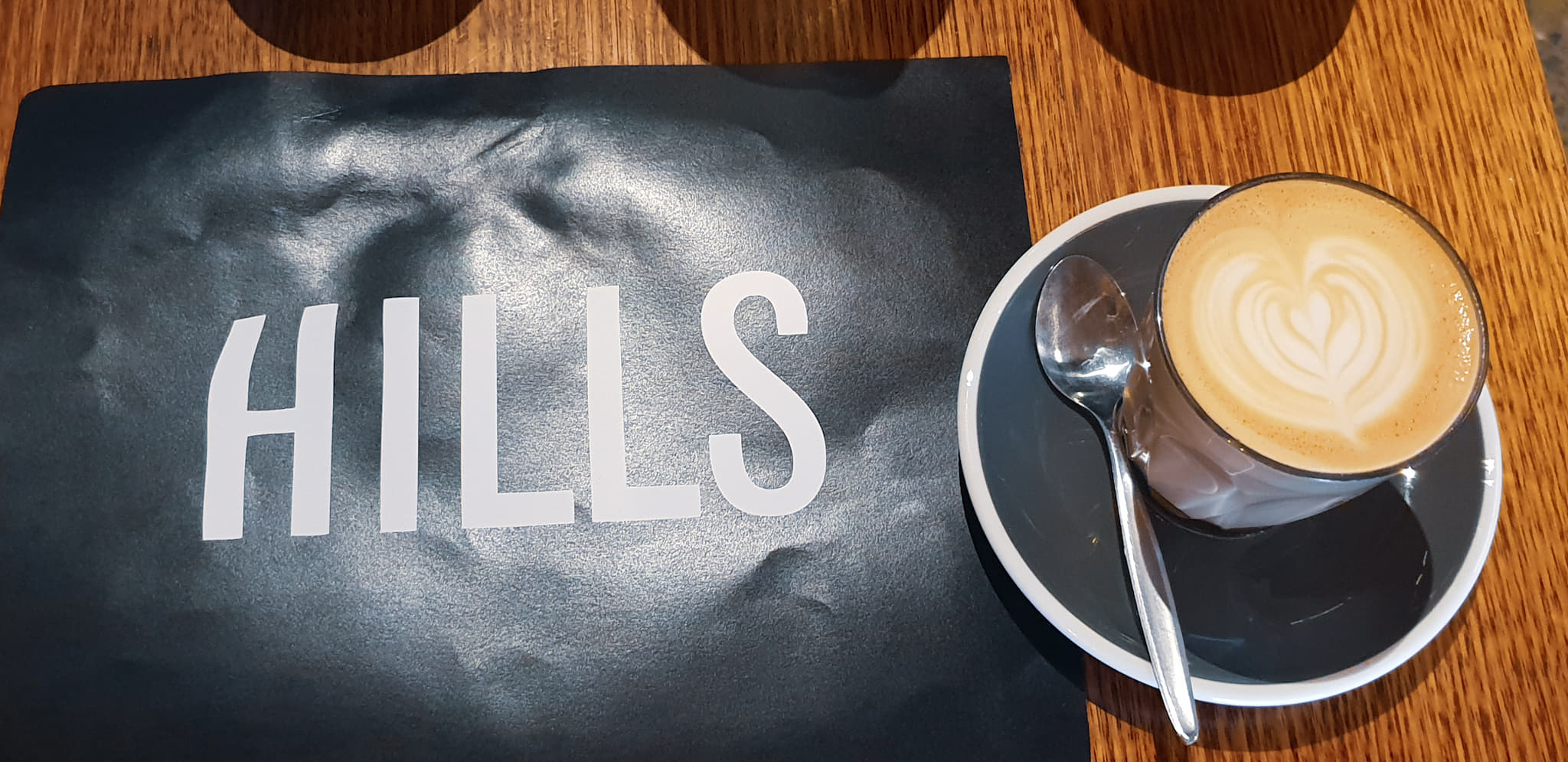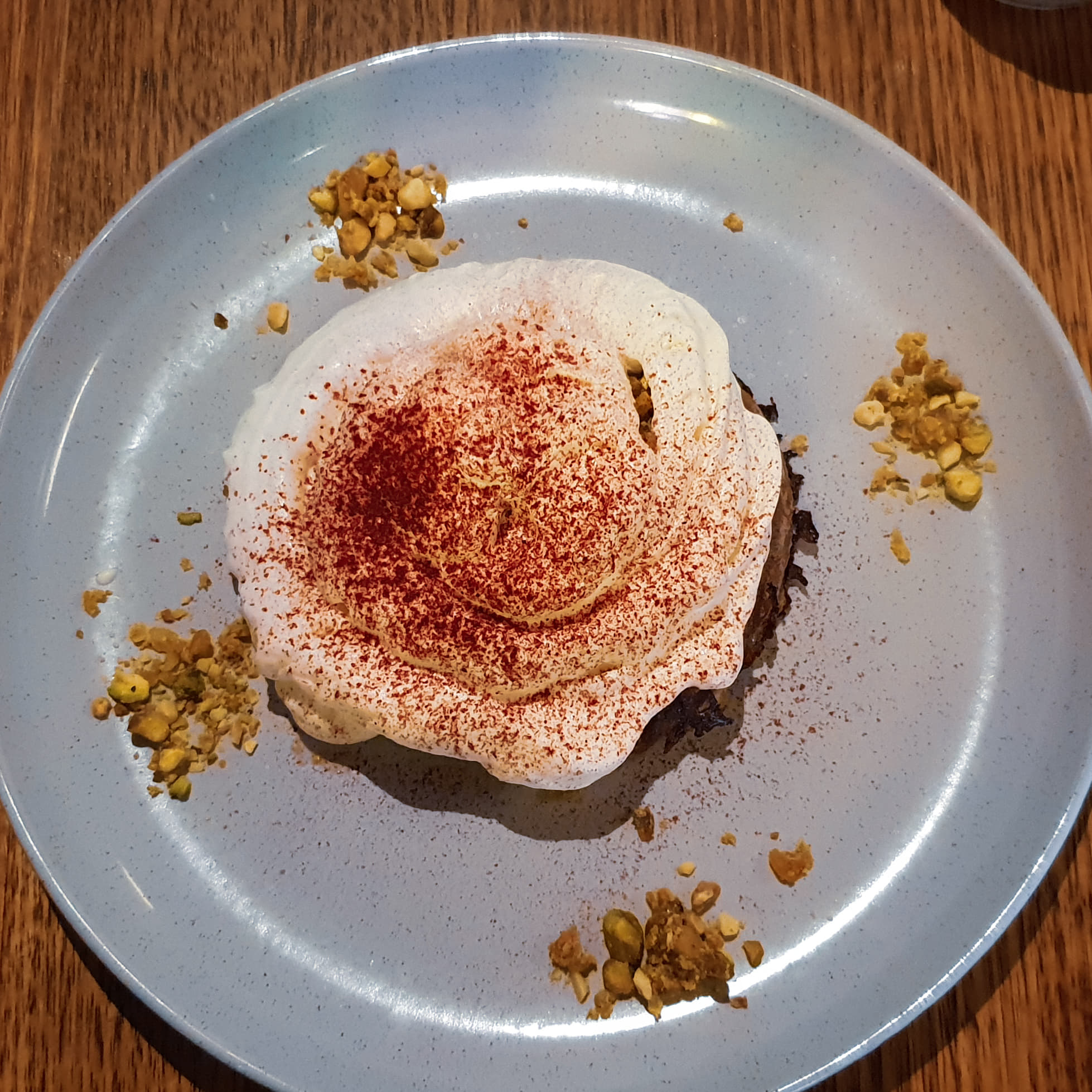 Watch a Movie like it's 1999
I stumbled across the Golden Age Cinema when I was enjoying coffee at Paramount Coffee. What a delightful find. It's another one of Surry Hills well known secrets. A petite cinema, along with one of Surry Hills hottest bars, that shows independent films. Tickets are reasonably priced at $25 per adult. It's easy to order your tickets online, walk into the bar and collect your ticket. One of the most fun things was watching people who had ordered wine and snacks. The look of sheer joy as they wandered into the cinema was amazing.
Memberships for the year are only $30 and come with a heap of perks. If I lived in Sydney I'd be a regular cinema goer here. Also Tuesday nights are only $12. Which means more money for wine.
Sadly I didn't partake in the beautiful bar as I had come directly from over indulging in Gogyo ramen.
Golden Age Cinema, lower floor 80 Commonwealth St, Surry Hills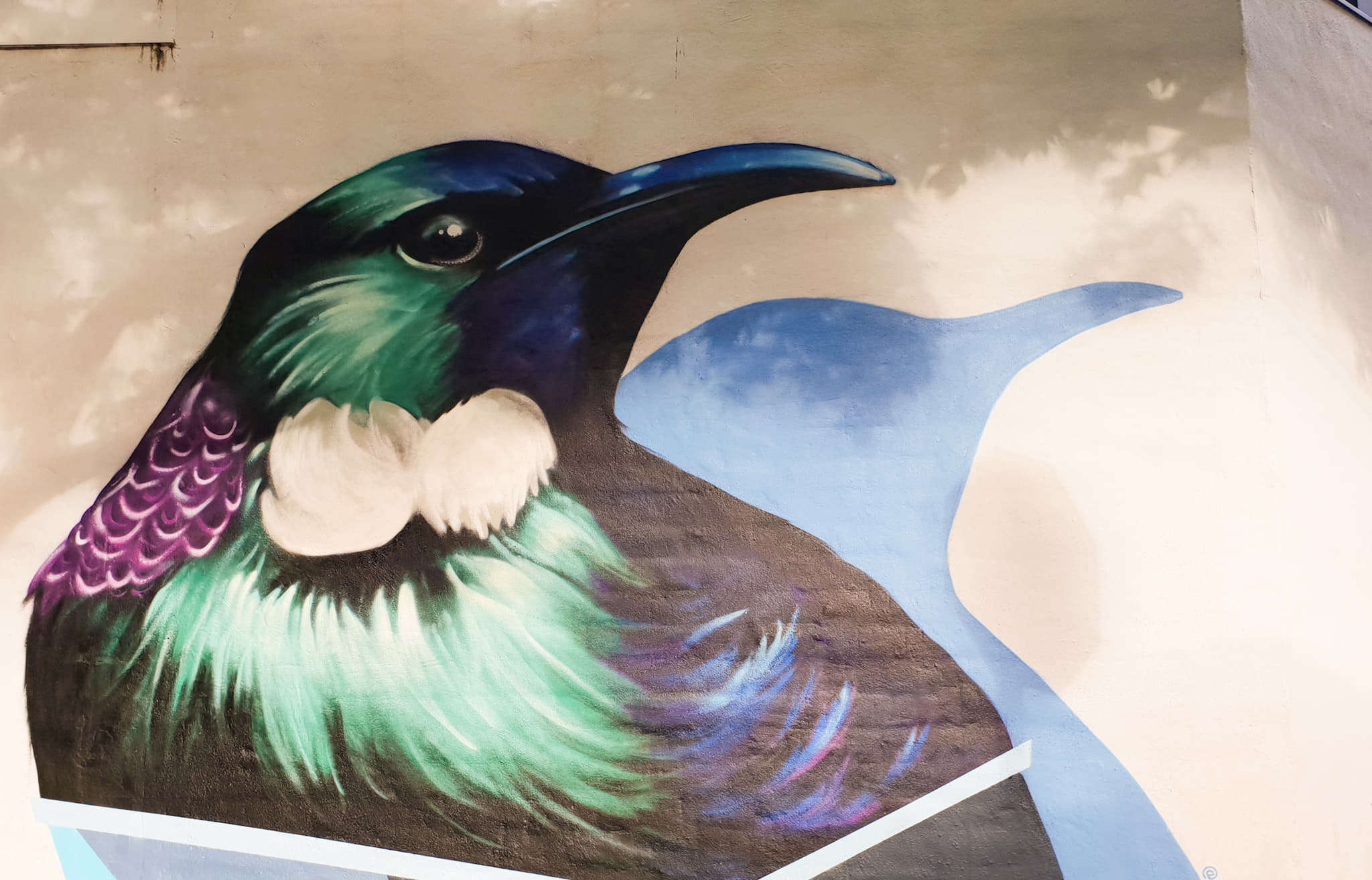 Stroll the Streets in Search of Street Art
Surry Hills has an amazing amount of street art. Some is pleasant like this one, others are a reflection on the businesses within the area. It was rather hilarious walking around and watching the Instagram-wannabees taking photos in front of the more unique artwork not realising that the small town house behind them was a brothel. Always do your geo tagging research ladies.
Along with street art Surry Hills also boasts quite a lot of green spaces. Which is perfect for enjoying the summer warmth, with a coffee (in your KeepCup because disposable cups are the worst) in hand and makes for great puppy watching. 
If you're feet aren't on fire after strolling for street art than you could always head back to Oxford & Crown St to grab yourself a bargain. There's a plethora of vintage stores in this area. 
Is this more to see in Surry Hills?
Yes, there's so much to see, do and eat in Surry Hills. I didn't get time to go to the Reformatory Caffeine Lab, try a burger at Chur Burgers or even sit down and enjoy a wine in one of the many rooftop bars or dingy dive bars. Nor did I get to the infamous Bourke St Bakery. Without a doubt I'll be back in Sydney soon and will make the time to go and explore Surry Hills even more. Though this time I might take James along.
Have any questions on Surry Hills? Let me know in the comments below and I'll answer as honestly as I can.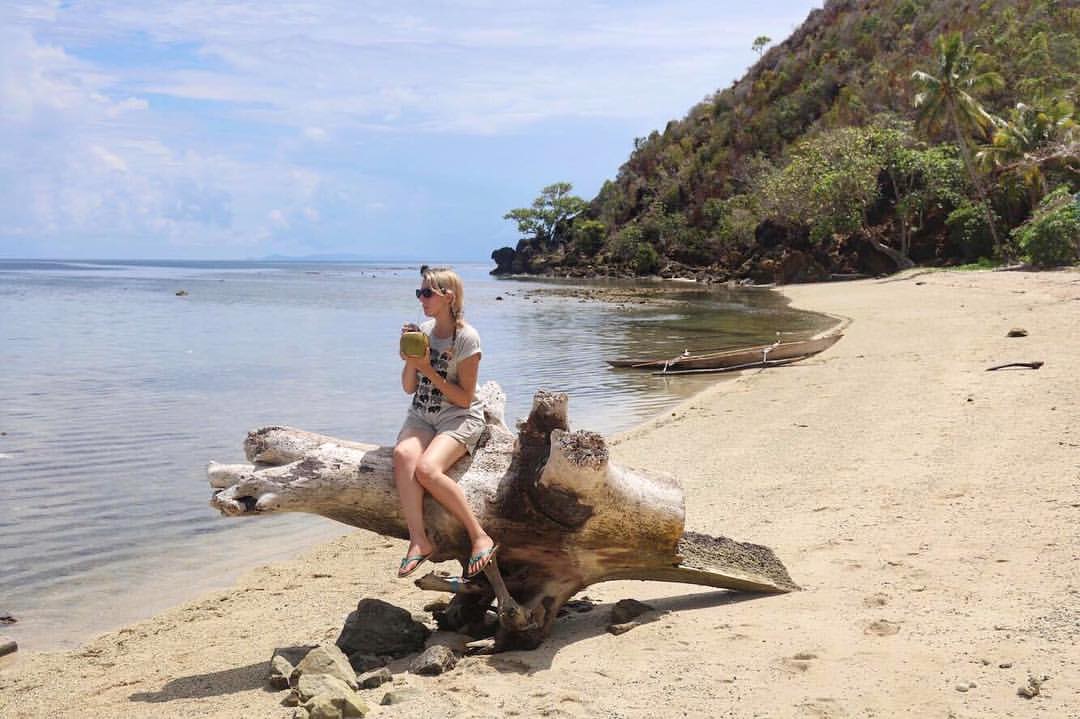 If You Liked This Post You May Also Like: