Sailing the high seas of Sydney Harbour was never really a thing that I wanted to do. There was no desire to get my sea shanty on. To ride the rolling waves and pay homage to the Sydney Opera House. When the opportunity arose to fly to Sydney and cruise with the Travel Massive Sydney crew there was no way I was going to let this adventure sail right on by.
This is a tale of my 24 hour whirlwind trip to Sydney in an attempt to play tourist. With thanks to Travel Massive for hosting me and the OzCat Luxury Cruise for taking care of this failed sailor.
Why bother going to Sydney?
As we have previously chatted about this summer is really about James and I getting about to exploring more of Australia. In my old life of corporate pencil skirts, black shirts and red lipstick I've spent a bit of time travelling up and down the east coast of Australia. Into airports, out to offices, do the work and then home again. Occasionally there was an over priced hotel and some shitty food included. This pretty much sums up my Sydney experience.
Into Sydney. Into office. Into hotel. Back home again. <- insert tired cranky Jean here ->
Not the best experience to have of a city. I'd found Sydney to be a clicky, over rated city that wasn't particularly friendly towards young professional women.  I really did feel the need to explore Sydney and give this city a chance. I think that as a naturally born Melbournite I was predisposed to dislike Sydney.
It was time to give Sydney one last chance to impress me.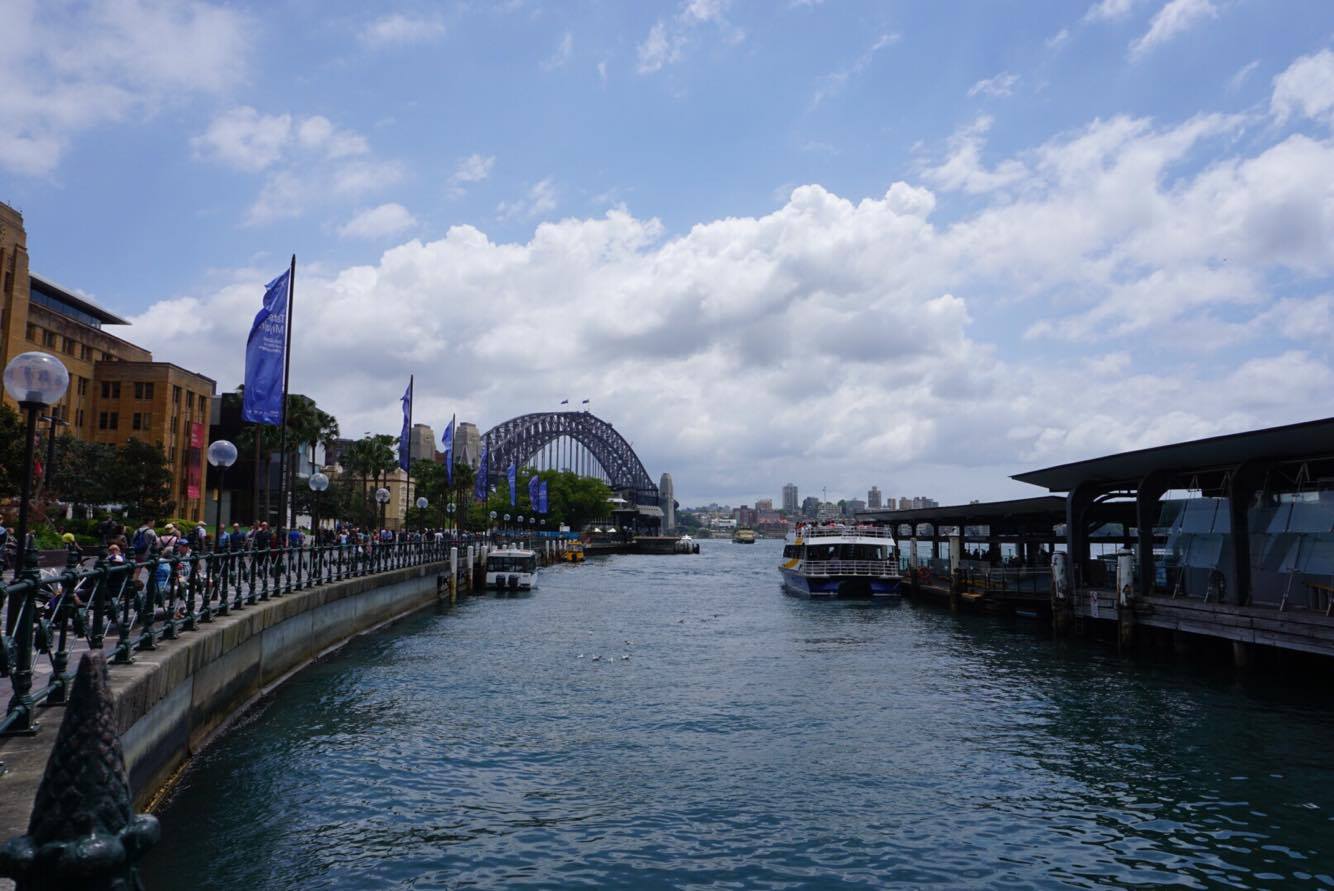 Time well spent as a tourist.
Firstly thanks to Ian from Travel Massive for playing host. It really was a lot of fun tramping around Sydney with someone who really knows the city. Our trip was meant to be with our flights arriving into Sydney Airport within 10 mins of one another. The train ride from the airport to Circular Quay flew by as we caught up. As friends do.
Than it was off to an afternoon of hard work at Manly. The ferry ride across took us around 30 mins and was rather pleasant.
We were hosted by another Travel Massive member in Manly. I'd heard a lot of good things about Manly and quickly feel in love with the area. I can see why so many people are renting here. There's great beaches, excellent areas for dog walking, great coffee and some super cute houses.
Is the coffee better in Sydney or Melbourne?
Melbourne. Without a doubt coffee is better in Melbourne. Though I will say that there isn't anything wrong with the coffee that I had in Manly and in Sydney. Generally speaking it's pretty hard to stuff up a skinny latte. Sydney's barista's may have been a little more sulky then their Melbourne counterparts but that could also be due to the location of the cafes visited. I highly recommend the Roast Office in Manly.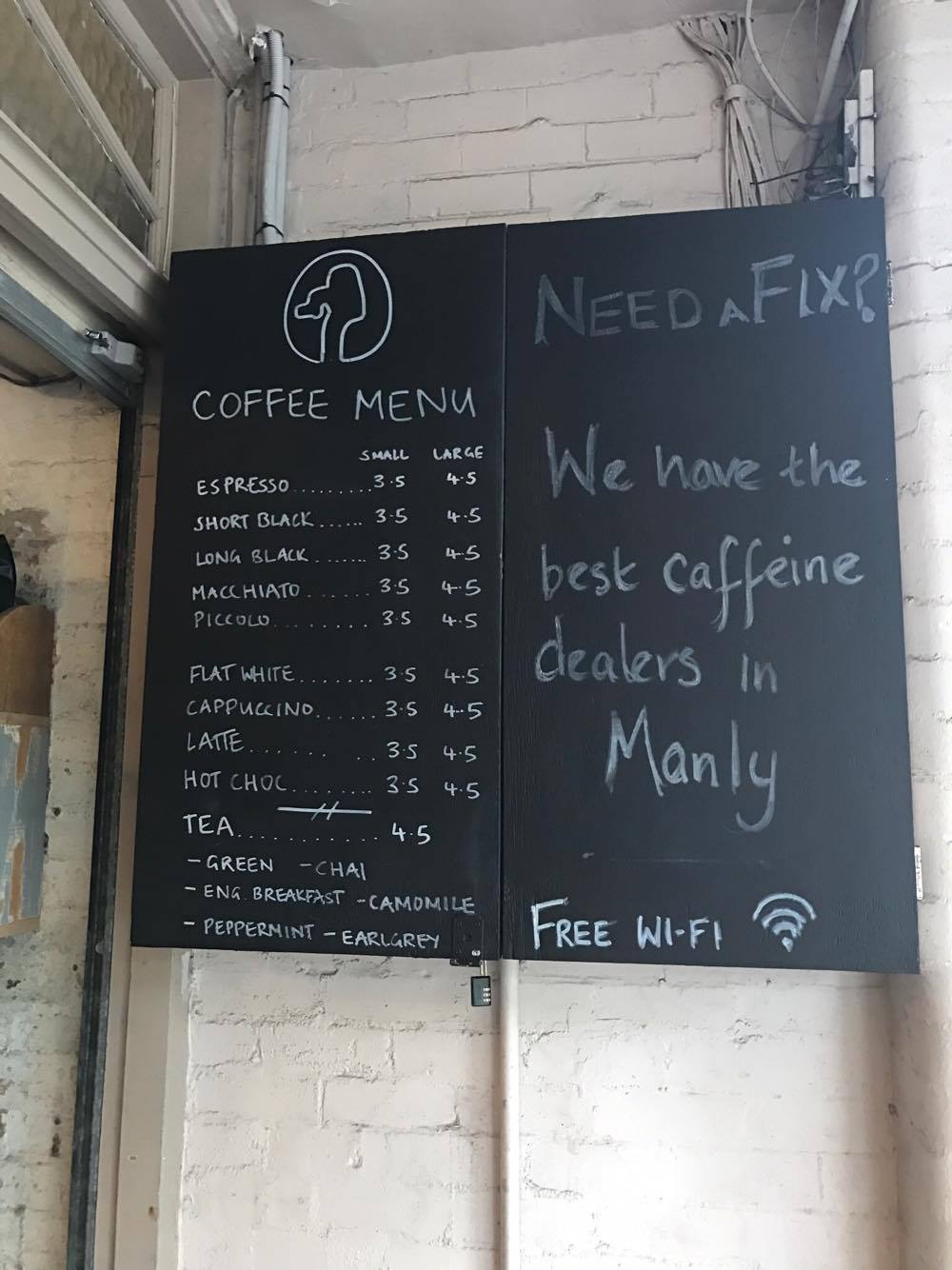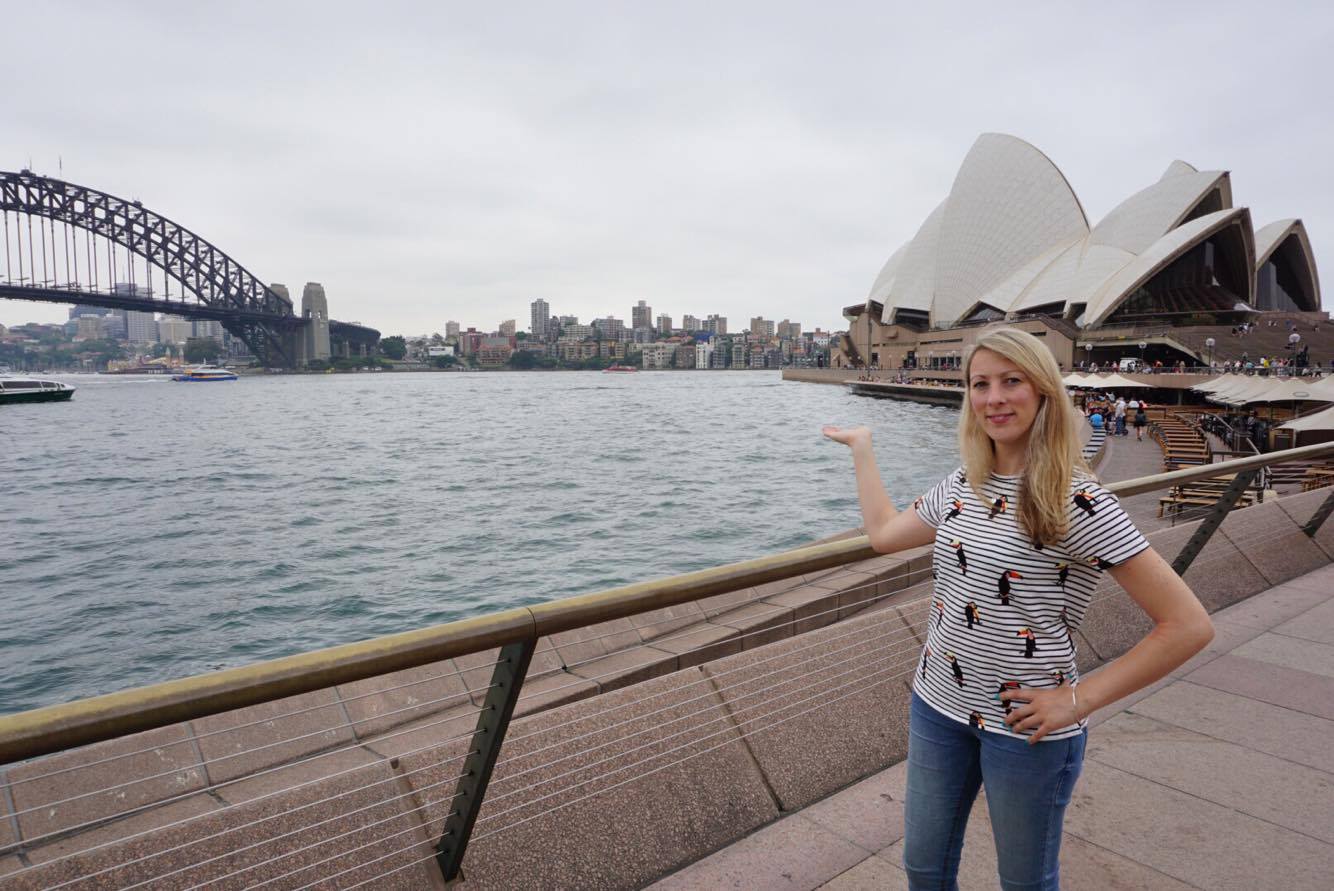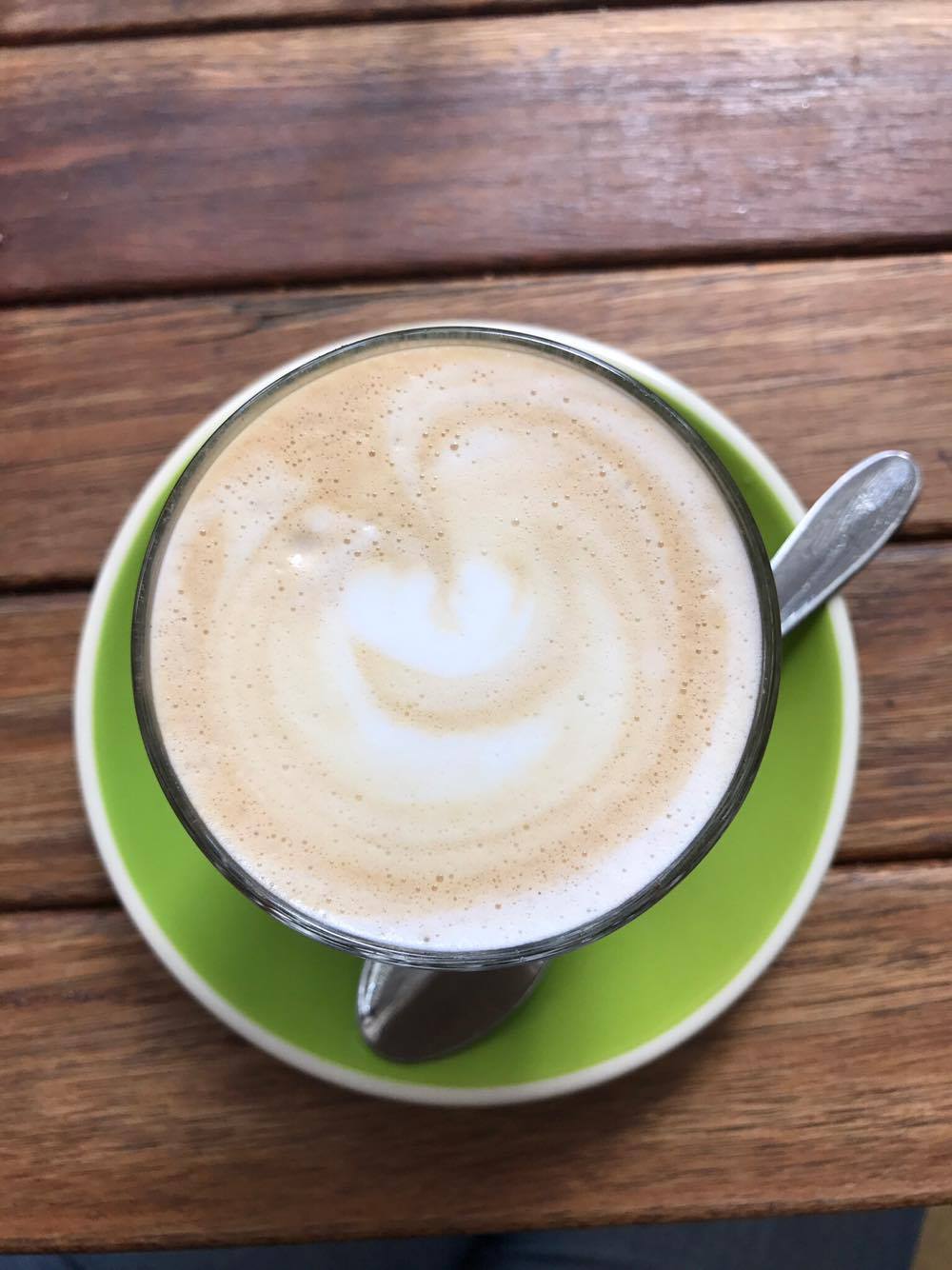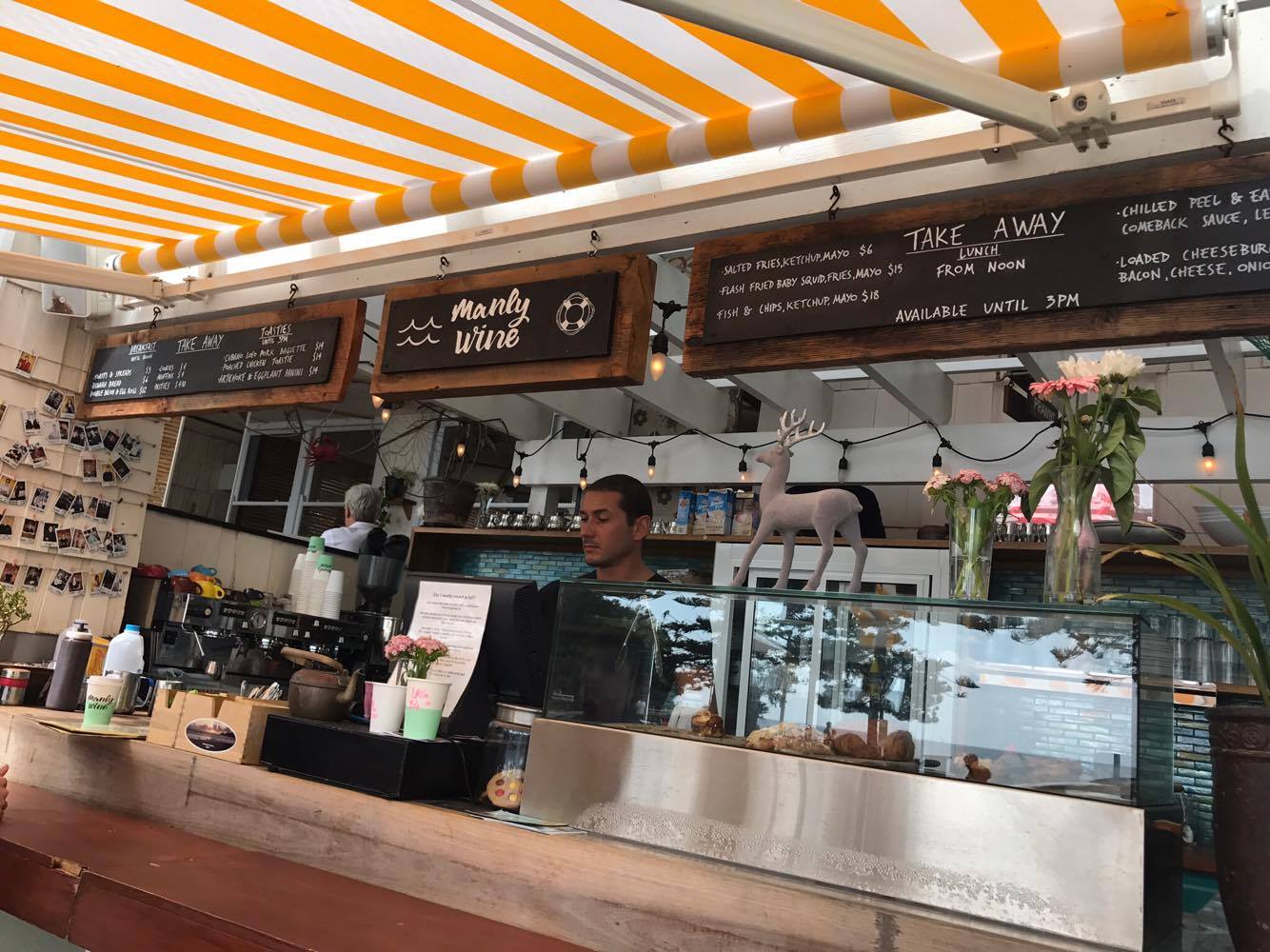 Cruising around the Sydney Harbour.
The team at Ozcat certainly gave us a memorable experience on their latest vessel. The afternoon weather gods hadn't played nicely with us and certainly felt the need to shower Sydney with mild torrential rain. Despite the few hours of miserable weather the Ozcat crew kept in contact with the organisers and assured us that all would be fine for the evening cruise. Sadly some people didn't have faith in these well worn sailors and made the decision to not join in the frivolities. The evening started up with a few drinks at the Cargo Bar, then a pick up from the Wharf across the walk way. It was so easy to get from one to the other.
Now the fun thing about these wharf collections and drop off is the timing. There is super strict timing for vessels docking, collecting and moving on. No fussing about here. While waiting at the Cargo bar and sneaking in a glass or two of sparkling I did get to watch several party goers miss their boat departures. Seriously ladies your lipstick application wasn't that important.
There's a strict no shoes policy on board. So don't forget to pedicure it up the night before. Once on board everything was taken care of for us. As the organisers had opted for a BYO catering, copious amounts of ice was thrown into the two eskies along with a wide variety of beverages and catering was prepared.
Throughout the evening the on board staff sneak around tidying up and ensuring that the space is kept as safe as possible for guests. As our cruise set off we sailed by the Opera House, the Sydney Harbour Bridge and a few other key monuments that I forgot to take note of. Eventually ending up in a small bay area and anchoring down for a while allow guests to go for a swim.
It really was an amazing way to explore the area and enjoy a little bit more tourist time in Sydney. The cruise route taken allowed me to see new areas of Sydney that I'd never seen before as well as enjoy some old favourites.
At the end of the evening we're returned to our original departure point. Rushed off the boat, along with our shoes, to battle the Sydney streets and all the other end of year celebrations.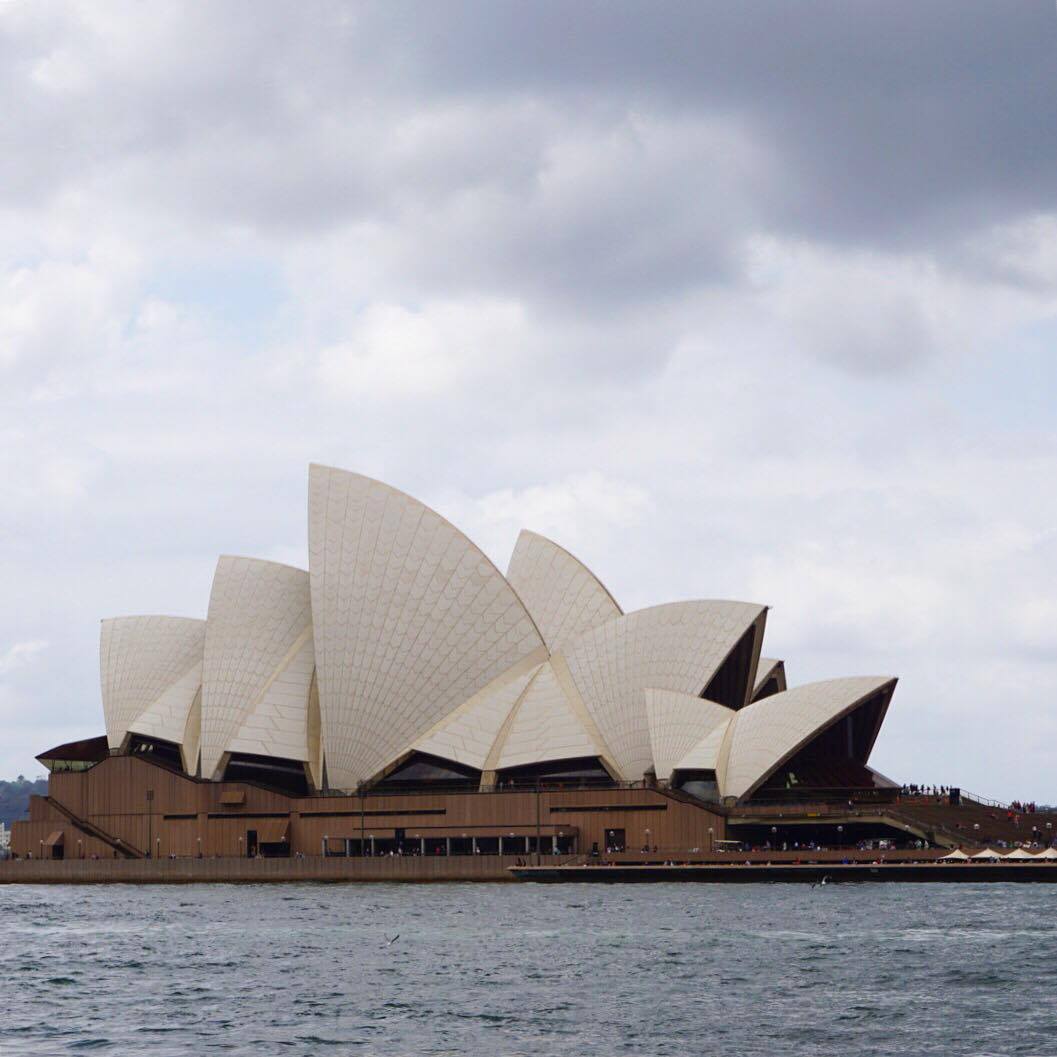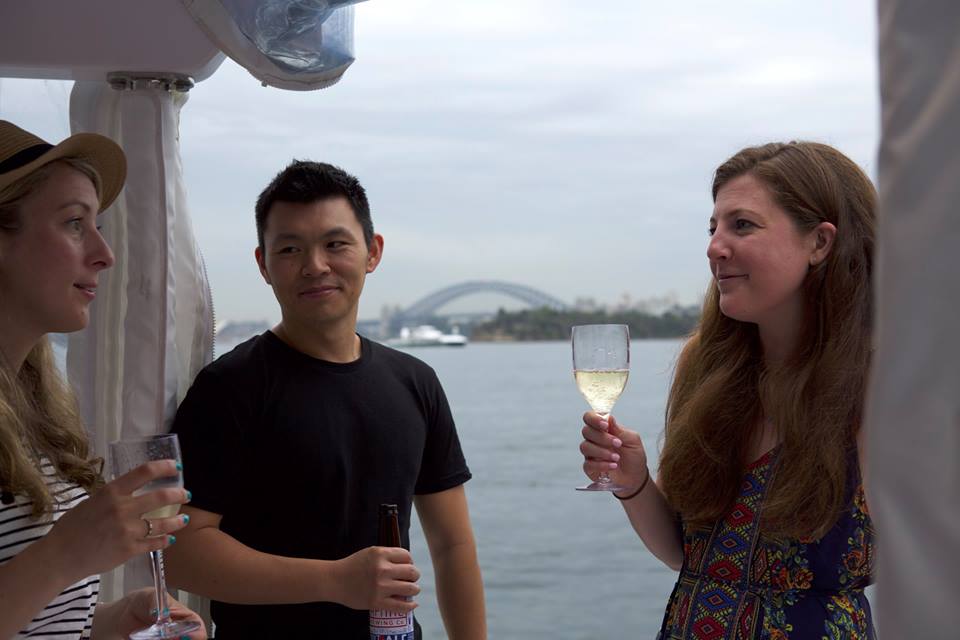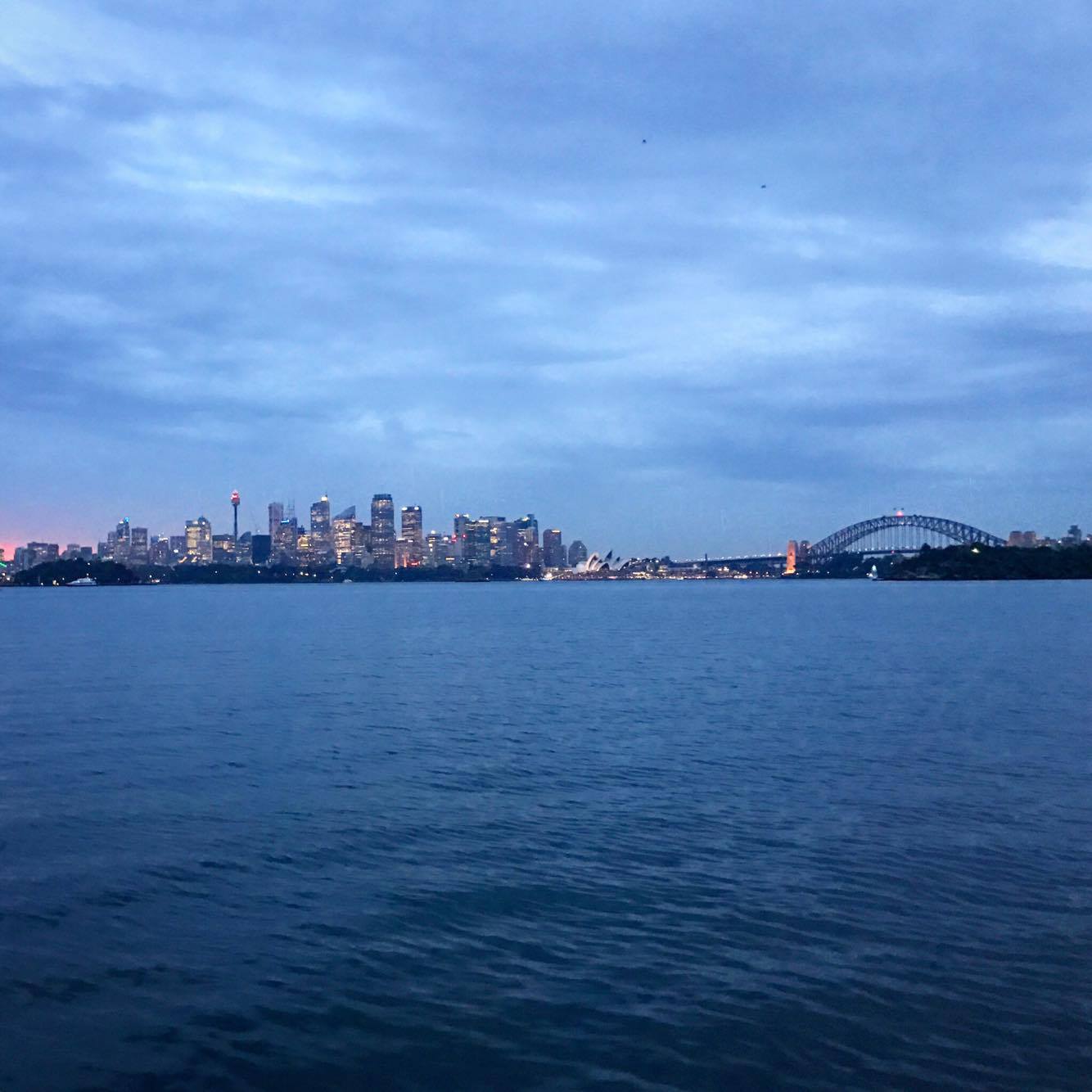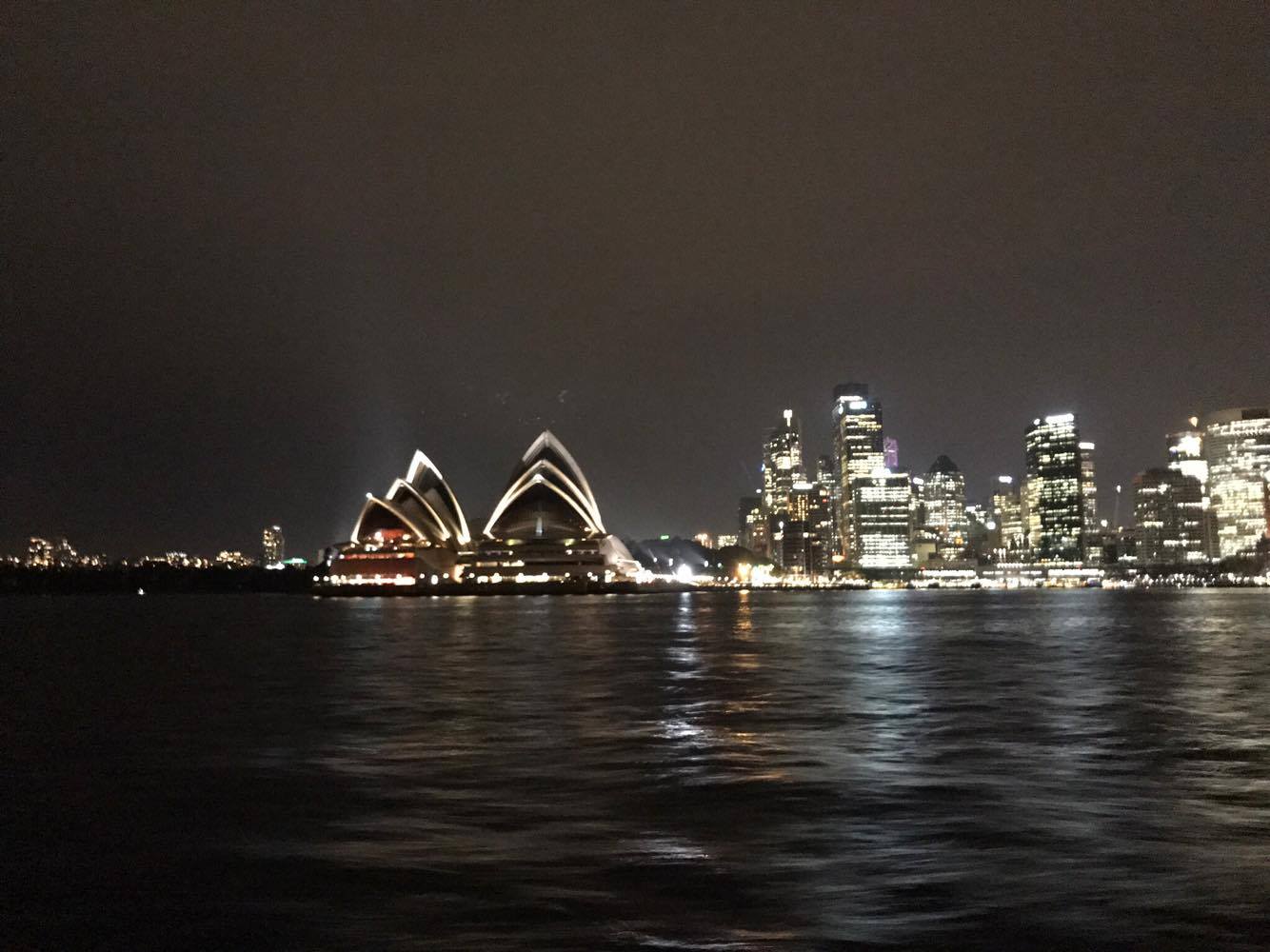 Getting to Sydney
Sydney is a really easy city to get to. Especially coming from Melbourne. The easiest and most affordable way, taking into consideration the value of your personal time, for such a short trip is to fly. On a good day the flight is just over an hour. Depending on poor weather it can be up to 90mins, with some time spent circling in the air. A side note- Sydney airport has a night curfew. So remember this is you're planning on popping in.
I chose to fly with Jetstar as they offered the most affordable airfare of the budget airlines. Whilst flying with Qantas or Virgin would have been lovely the flights one way with these companies cost more then my Jetstar flight. Despite the intense competition on this short route it still isn't terribly affordable. My flight cost in total was $162AU return, not including checked in luggage.
Need to book a flight? Find cheap flights here.
Travelling by train.
If you are going for a more slow travel then it's easy to catch a train or bus from Melbourne to Sydney. The trip is from 10-12 hours depending on which service you take, weather conditions (in hot weather Australian trains get sleepy and go slower) and general life of public transport.
At the time of writing the cost for an economy train ticket Sydney-Melbourne is $131 AU. If you're travelling from Melbourne you can use the V-Line system.
Overnight Bus?
Greyhound buses operate an overnight service, which departs from Melbourne's Southern Cross train station. Buses depart at 8pm and take approx hours. At the time of writing the cost for a bus ticket Melbourne-Sydney started at $89 AU
Where to sleep in Sydney?
Sydney is a rather large city, ever expanding city. Unlike Melbourne there's no specific one area to base yourself in that will give you great access to everything. Though if anyone knows of this area please let me know in the comments below. Being such a large business driven city there are a lot of hotels and hostels around. It can be really confusing.
According to our Sydney based friends Circular Quarry isn't a bad place to base yourself. In all honesty Sydney has a fairly good public transport system. So it's easy to get around town. The ferries take a  bit of getting used to but there are ample staff to point you in the right direction. Or worse case scenario Uber!
Wondering where to stay in Sydney?
Rent is a killer in Sydney. Most people I spoke to are paying double or more then what we are paying in Melbourne. So it's not unsual to find people supplementing their rental debt with Air BnB guests. A quick search on Air Bnb found rooms from $50 AU up to entire houses for $1500. So there's a lot of options available for you.
If you'd like to try out Air BnB for the first time why not use this link and get yourself a $50 AU credit.
Final thoughts on Sydney…
Sydney certainly did a great job of changing my impression of the city on this trip. It really did make a difference being around like minded people and not just being there purely for work. As a city to visit it's great as a tourist.  With so many historical buildings just everywhere it makes walking the streets of Sydney a visual pleasure. In certain areas.
Over all did I fall in love with Sydney? Not quite. I think we can classify our relationship as frienemies. I can't push past the use of ferries to get around, the extraordinary rents charged and the general vibe of the city. The urban sprawl is happening exceptionally fast and the city is fastly loosing it's cultural identity as it stretches beyond the boundaries. It's not as cosmopolitan or as friendly as Melbourne.
Will I return? Of course. Somewhere along the line I'll be there, beyond the international airport and enjoying a coffee or two with any of the wonderful friends I have living there.
So tell me. What's your preference – Sydney or Melbourne?
Just a little FYI- this article was written in partnership with me and me! Any and all views and opinions expressed are entirely my own based on personal experiences when travelling and are honest and factual without any bias. There are affiliate links in this post. Which should you choose to purchase via these links I get a very minimal percentage which may help buy me a coffee on the road.