Coffee truly is a magical drink. The elixir of life is taken from these teeny tiny beans and turned into a social movement, bringing with it tears of joy and happiness. Not to mention the huge injection to the economy. In Australian alone we spend an estimated $1.1 billion a year of our coffee addiction, with the average person spending a mere $1522 a year on the deliciously wonderful habit. 
A recent study suggests that 75% of Australians, or 3 out of 4, drink one cup of joe a day. Within this coffee guzzling community 28% of people drink more than three cups a day. Really Australians do love their coffee. So to help you find the best coffee in Australia we've asked a few of our blogging friends;
Where to find the best coffee in Australia.
[click_to_tweet tweet="Want to know where to find the best coffee in Australia? Here's a quick guide to help you find the latte love of your life" quote="Want to know where to find the best coffee in Australia?"]
Port City Roasters, Fremantle Western Australia
312 South Terrace, South Fremantle 
Fremantle is the heart and soul of Perth and the go-to spot for a great cup of coffee. While there are literally hundreds of places to choose from The Roasting Warehouse in South Freo is the go-to spot for a premium cup of coffee. These guys take their coffee pretty seriously and oversee the entire process from farming to production and roasting with the added benefit that all coffee beans are ethically sourced. Along with the amazing coffee, Port City Roasters offers an awesome outdoor area to sit back, relax and enjoy the distinct Freo vibe.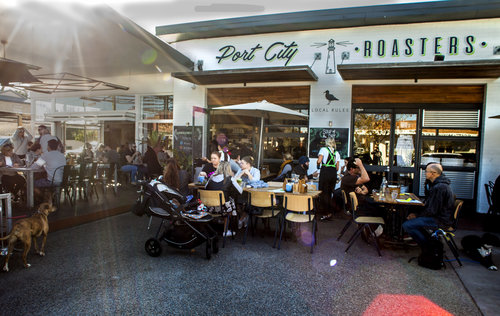 Commonfolk, Mornington Penisula, Victoria
16 Progress St, Mornington
Down in the beachside region of the Mornington Peninsula lies a real local haunt that visitors to the area are just infiltrating. Too late – they're already here.
Commonfolk is a fantastic eatery. Situated in a large open warehouse space within an industrial park, this is not a main street locale. But the food and the coffee definitely makes it one. Coffee that counts is the slogan here, and rightfully so, as only ethical and sustainable coffee is served here – PLUS 20 cents from every coffee sold goes right into a fund to set up sustainable farms in Uganda. Commonfolk are also working on a zero-waste initiative within their establishment as well. How can you not feel good about a coffee here?
Commonfolk is not your usual coffee haunt. It's better – and to miss out on a coffee, as well as a breakfast here is a disservice to anyone who loves their brew. Or just want to give back and ensure their impact on Earth is limited.
As you can see, Commonfolk is one of the best cafes in Mornington.
Toni, Enchanted Serendipity.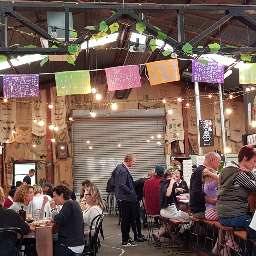 Dunkeld Old Bakery, Victoria
Dunkeld Old Bakery is the perfect spot to enjoy a book under the verandah while you enjoy their lovingly made coffee. The staff are always friendly and the country hospitality relaxes you as soon as you enter the cottage that opened in 1887. Now you may think that when you venture so far from Melbourne, it's a 3 hour drive to Dunkeld, that the coffees available would consist of a cappuccino or cafe latte with cows milk. Well you are luck, they offer soy milk, almond milk, chai latte and even a delicious tumeric latte.
Kate, Rolling Away with Kids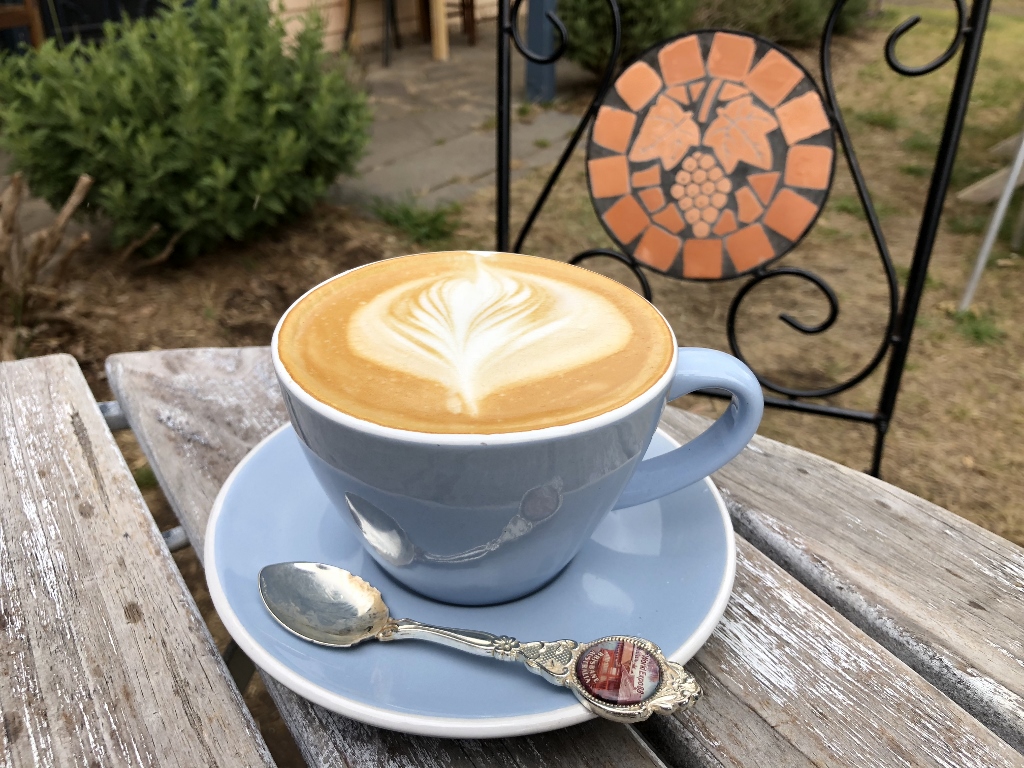 Elk Espresso, Goldcoast, Queensland
Located on the beachfront in Broadbeach, Elk Espresso on the Gold Coast has to be a must visit café on a trek around Australia.  Despite the fact that this café is always busy (a very good sign), you are absolutely guaranteed service with a genuine smile.  The café has a creative, alternative vibe that makes you feel right at home with their delicious seasonal menu.  And the coffee…well, it is the very thing that makes the locals keep going back.  Using Single O beans, Elk coffee is made any way you like by specialist baristas that are passionate about our favorite hot drink
Lisa, The Schooled Parent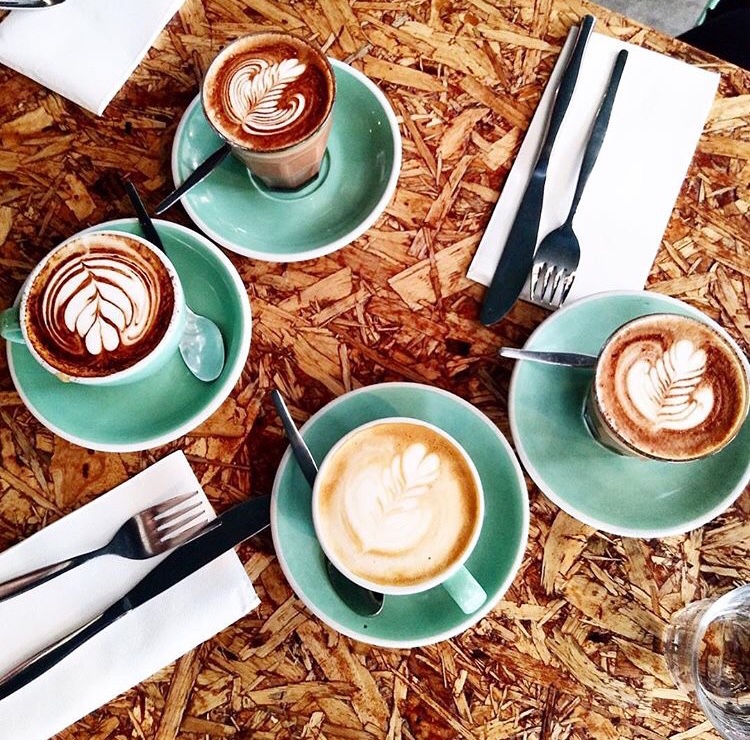 Two Sisters Coffee Bar, Cooee Bay, Queensland
Like so many crazy runners, I have a full-blown coffee addiction.  Thankfully, my home town of Yeppoon (on the Central Queensland coast) spoils me for choice and my firm favourite is Two Sisters Coffee Bar in Cooee Bay. The service is fast and friendly, they serve a
beautifully made coffee with perfect crema, and it has a wonderful  beachy vibe that reflects Cooee Bay's laidback 70's beach-shack
character. Two Sisters is off the beaten track, and is the place locals go — often to meet, but mostly to sit underneath the shade of the huge poinciana tree and watch the world go by.
Lisa, Run Eat Sleep Repeat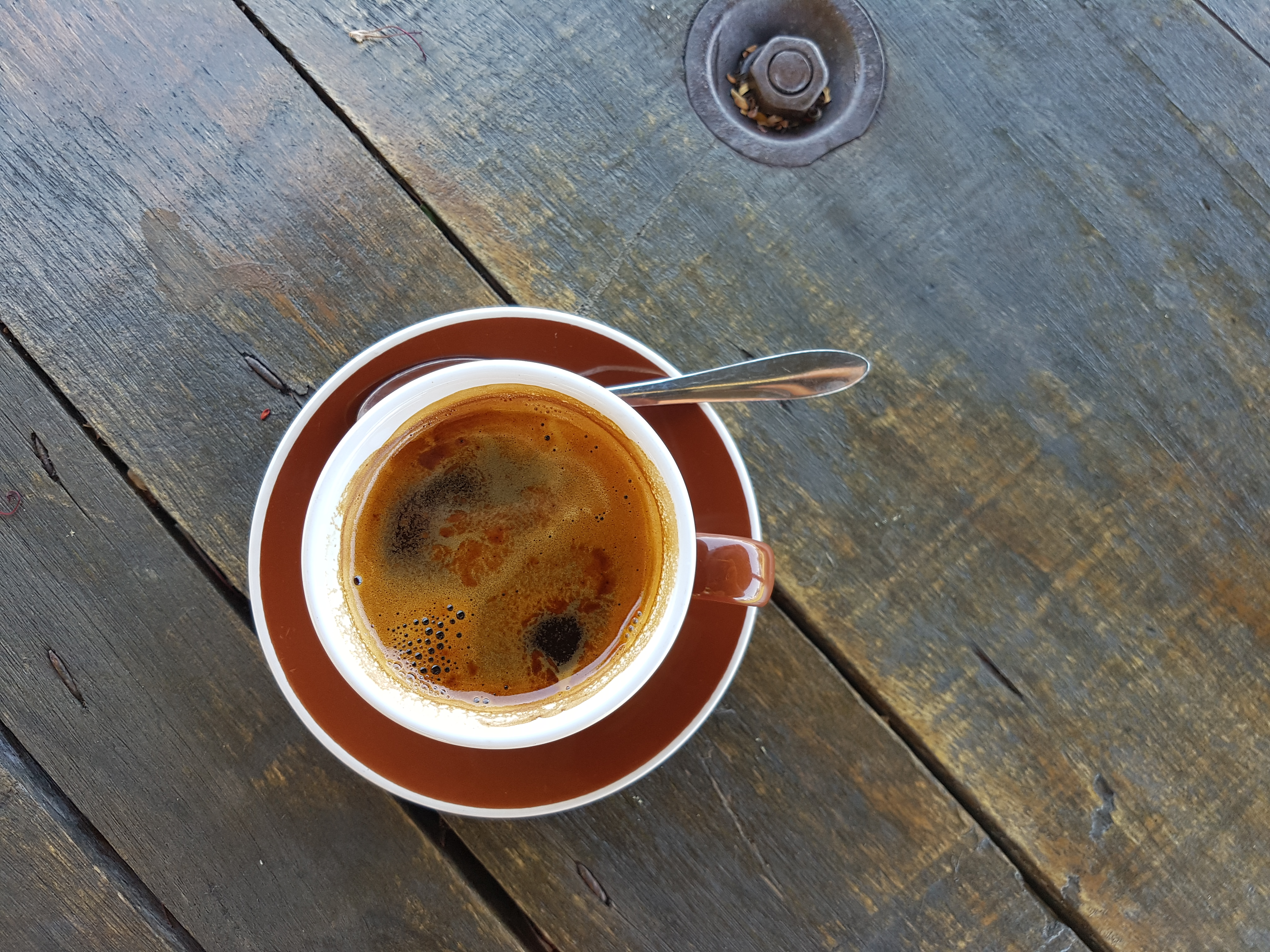 Small-Fry, Hobart, Tasmania.
On the outside, Small-Fry in Hobart looks little more than a tiny hole in the wall cafe, but one only needs to step inside to see why it's so popular. Intimate and welcoming, Small-Fry is always busy and the sort of cafe where the baristas know their customers by name. And the best part really is the coffee – top knotch taste, speedy service and served in vintage crockery. A must try.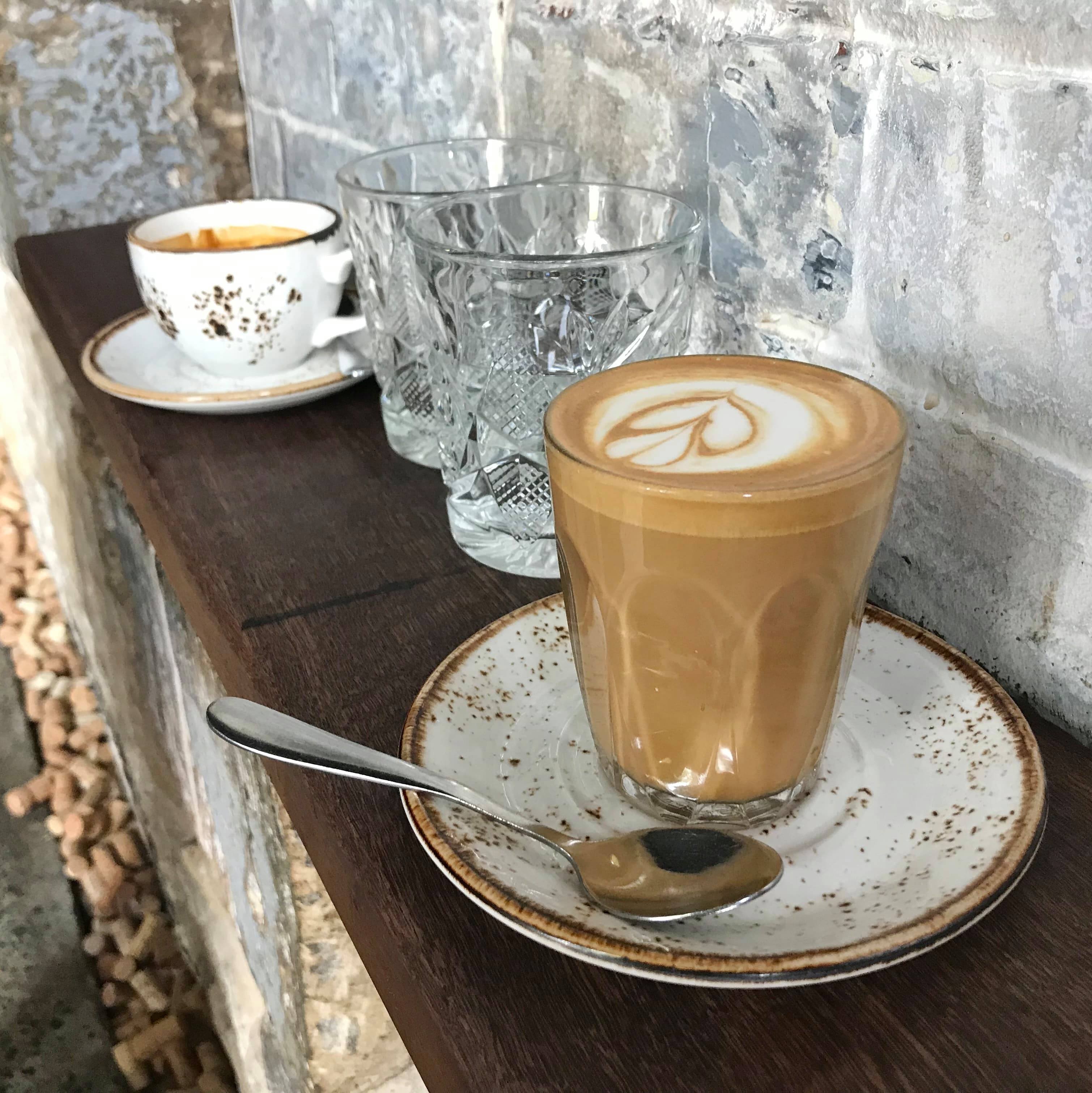 Sweet Brew, Launceston, Tasmania
93a George St, Launceston, Tasmania 7250
It's almost a crime to go to Launceston and not stop by Sweet Brew. The coffee here is brewed to perfection, no matter what way you like your latte. Though just a secret, the real reason to come here is the amazing cronuts. The flavors change daily and you will need to be an early bird to get that delicious cronut worm!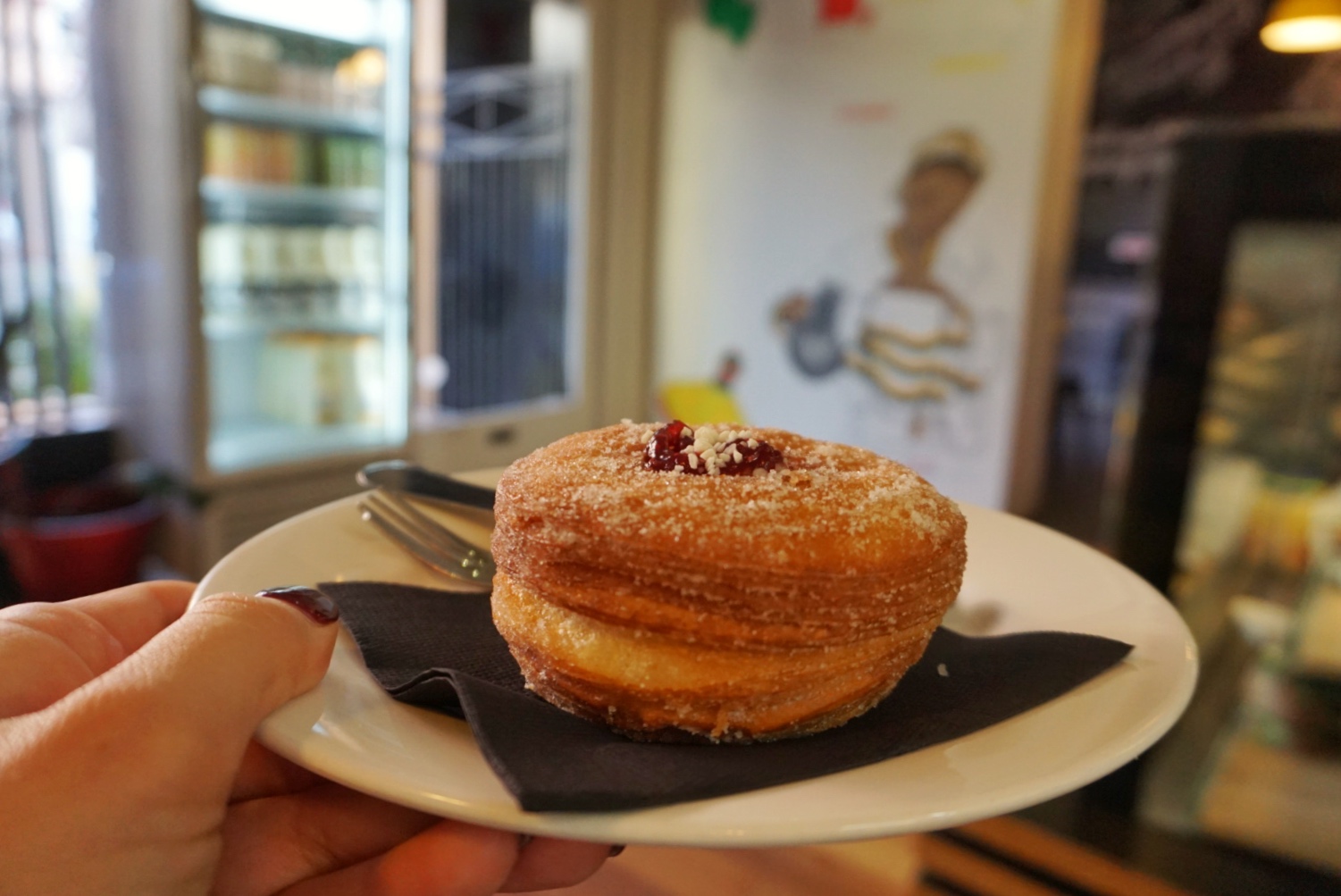 Beach Byron Bay, Byron Bay
2 Massinger Street, Byron Bay
Whilst the coffee is very good, I have to admit it isn't the coffee that draws me, time after time, to Beach Byron Bay. It is the view. Open for breakfast, lunch and dinner, this beachfront café / restaurant is all about the location. Nestled amongst the trees with views out to the famous Clarks Beach, there is no better place to enjoy a cup of coffee.
It is a stone's throw from Clarks Beach and easy walking distance from the Cape Byron Walking Track. Our best tip? Take an early morning walk to the Lighthouse, head back to Beach Byron Bay for a coffee, then head straight to the beach. Bliss.
Rachel, Creators of Coffee
Yarnsy's Cafe and Art Space
2/81 Meadow St, Tarrawanna NSW 2518
A hidden local gem, Yarnsy's Cafe and Art Space is one of the Coal Coast's best cafes. With delightful service, excellent coffee and scrumptious food its laid-back atmosphere and dog-friendly beer garden is a winning combination. Yarnsy's beans are roasted by the always excellent Toby's Estate, and the coffee is superb, with all the body and flavour you would hope for.
For bacon lovers, the eggs Benedict holds a special treat. The bacon has a hint of maple syrup and the bonus of a jalapeno rosti on the side make it a must-try.
Clare, Epic Road Rides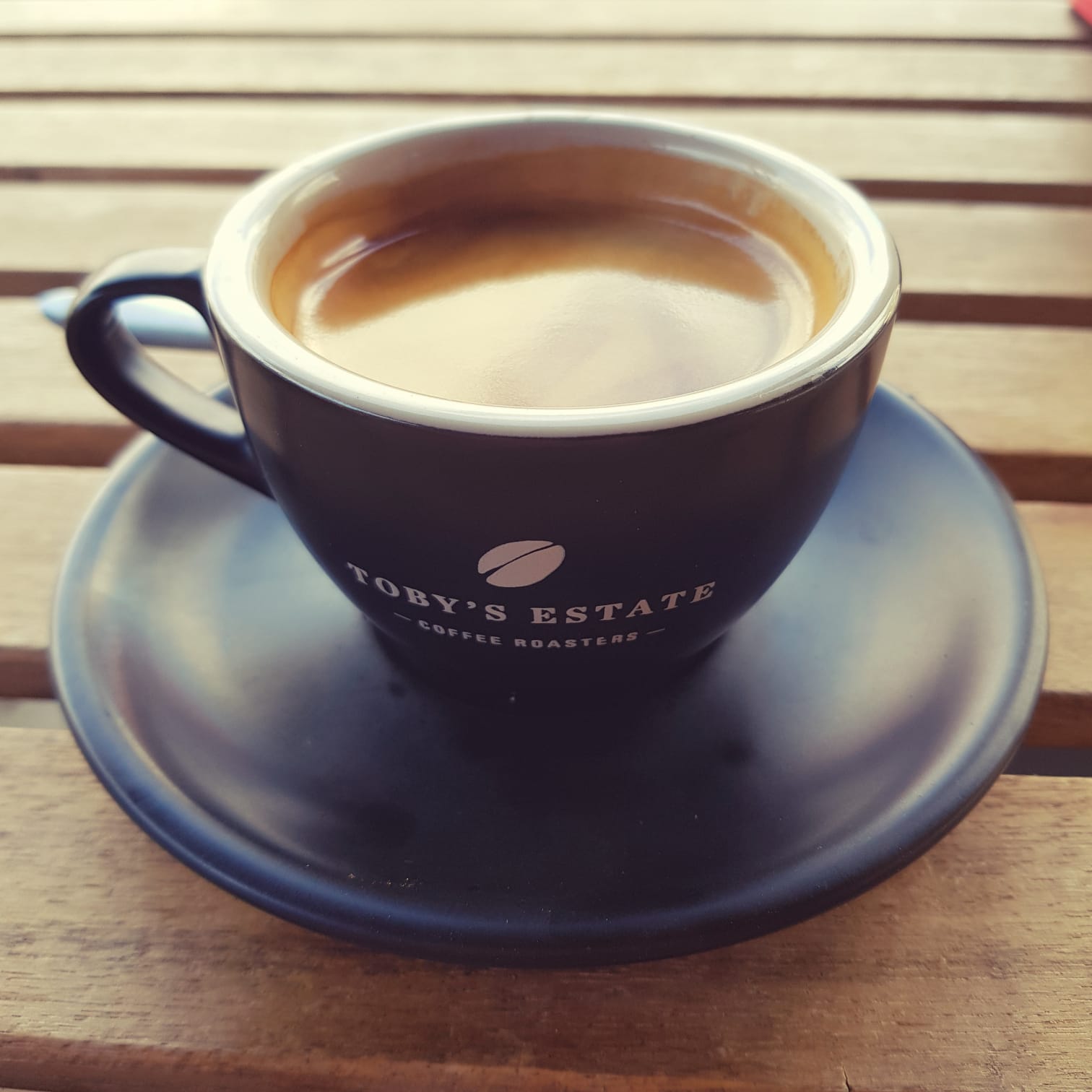 Shortstop Donuts – Melbourne & Sydney
It's hard enough to find one cafe that has great coffee but two and in such different cities? Don't ask me how they do it but Shortstop Donuts make their coffee just as good as they make their donuts. Always a winner.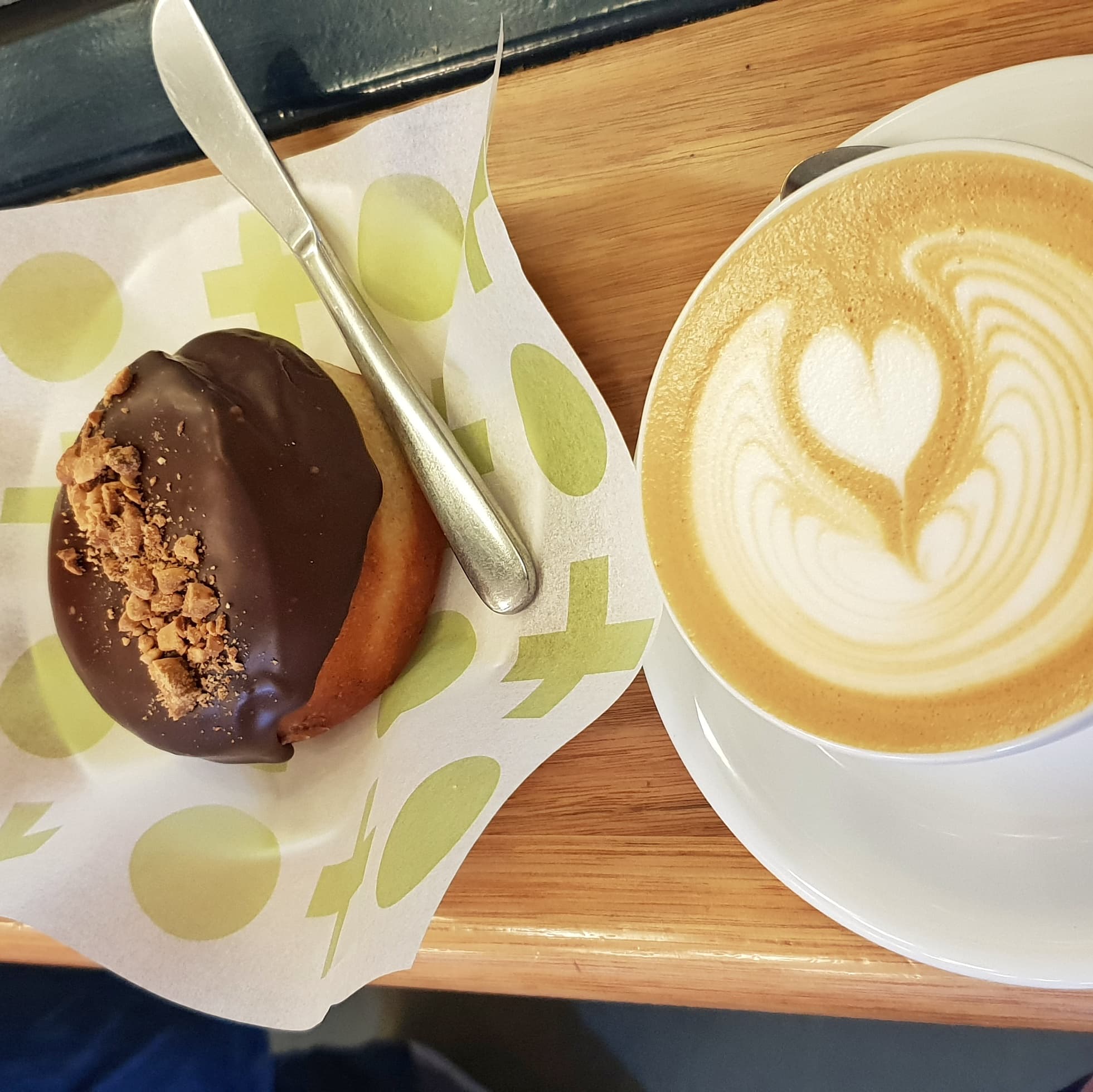 Where is the best coffee in Australia?
Melbourne. Hands down, no debate Melbourne has the best coffee in all of Australia. Which is why I haven't included many Melbourne cafes on this list. If you'd like to read more on Melbourne's coffee secrets. As I've said so many times before if you find bad coffee in Melbourne than you've gone out searching for it. Though if you are off searching for coffee then go and find yourself a Cup of Truth.
Why not book a coffee tour in Melbourne? 
Ditch the Disposable Cups
Ok so this is one of my pet hates. The disposable coffee cup. They are terrible for the environment and even worse looking on instagram. It's really not that hard to BYO coffee cup. James and I have been using KeepCups for nearly 9 years now. It's apart of our basic bitch packing list. The reason I love the KeepCup is how easy they are to travel with and the fact that they last. I still have my second KeepCup (the first one got left behind at a campsite).
Shop for your new coffee cup on my Coffee Culture Amazon Store.
Know of an amazing coffee spot that we haven't visited in Australia? Let us know in the comments below and we'll do our best to go and try them out.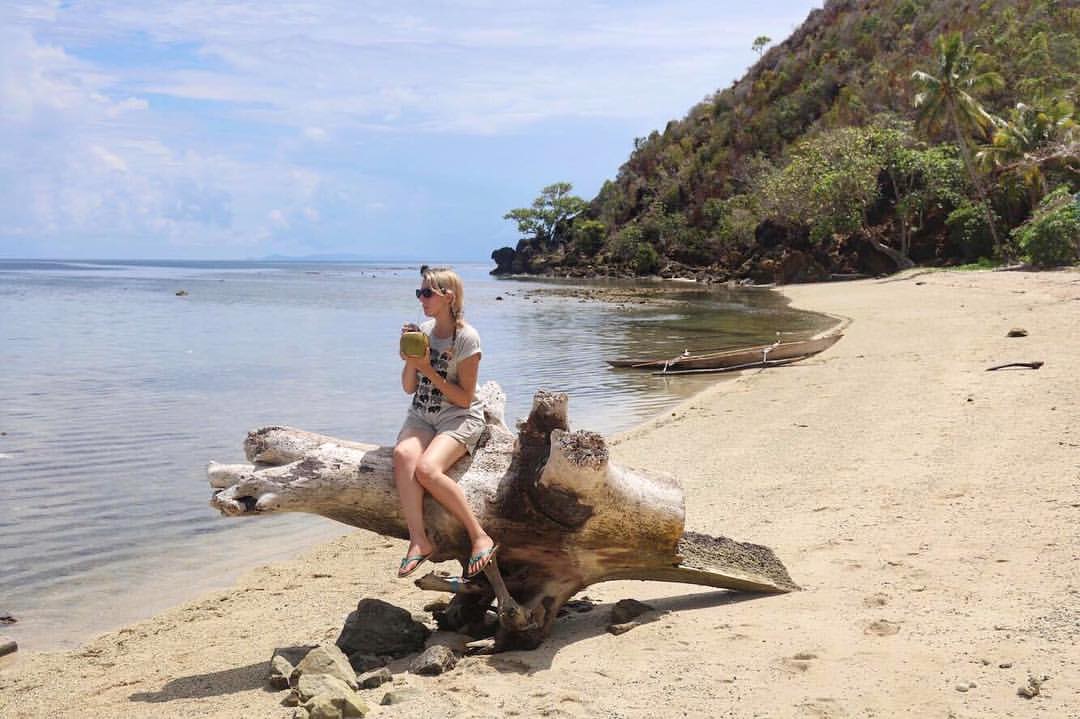 If You Liked This Post You May Also Like: