Hepburn Springs is hiding away in plain sight a small piece of foodie heaven. It's hard to imagine anyone coming into this amazing area of Victoria and not enjoying a decadent and delicious meal. The area is in the centre of Spa Central in Victoria and once played host to Melbourne's elite who escaped the oppressive summer heat in Melbourne city to enjoy the naturally cool area of the Macedon Ranges.
The Foodie Haven Hidden Away in Hepburn Springs
This are is in our backyard and I feel so selfish in not sharing the delights of Daylesford and Hepburn Springs with you all. If you're not as fortunate as what we are in being a short drive away, than never fear it's just over an hours drive from Melbourne should you feel like a Sunday adventure. Just a note not one of the below have paid to be included in this list. We paid for each and every crumb, drop of wine and china cup full of coffee.
As you can't get to Hepburn Springs without passing through Daylesford we've also included a few delightful Daylesford and surroundings eateries too. Really it would be a waste to visit this part of Australia and not enjoy the fabulous food.
Passing Clouds winery had been on our list of places to visit since forever. Upon arrival you'll wonder why we are raving about this place. It just looks like a big ol' green shed in a winery type setting. True. That is exactly what Passing Clouds is. What you won't notice until you walk in is the petite cellar door, stylist restaurant, waterfront viewing point and one of the most wonderful walks to the bathroom I've ever taken. There's no photos of the bathroom walk way because I don't want to spoil this surprise for you.
The dining room here offers a la famiglia style lunch. Which means that it is more like having lunch at a friend's house than going to a restaurant. Bookings are generally required on weekends as the space, like your place, is rather small. The menu is ever changing depending on what's in season. It was delightful to sit back, relax and watch the kitchen whip up amazing dishes.
What we ate- We went for the DIY style platter. A bit of this and that. Really it was whatever tickled out fancy.
What we drank – James had a recently released rose where as I went more le boring traditional chardonnay.
Price range – $$$
A note from the Passing Clouds website-
PS. We have chosen not to offer tea and coffee. As we are a winery, the focus of our dining room is to showcase our wines and essentially is an extension of our cellar door.
Coffee is especially demanding on one's palate and takes away from the wine we hope you're enjoying.
As winemakers and not restaurateurs, we appreciate your understanding!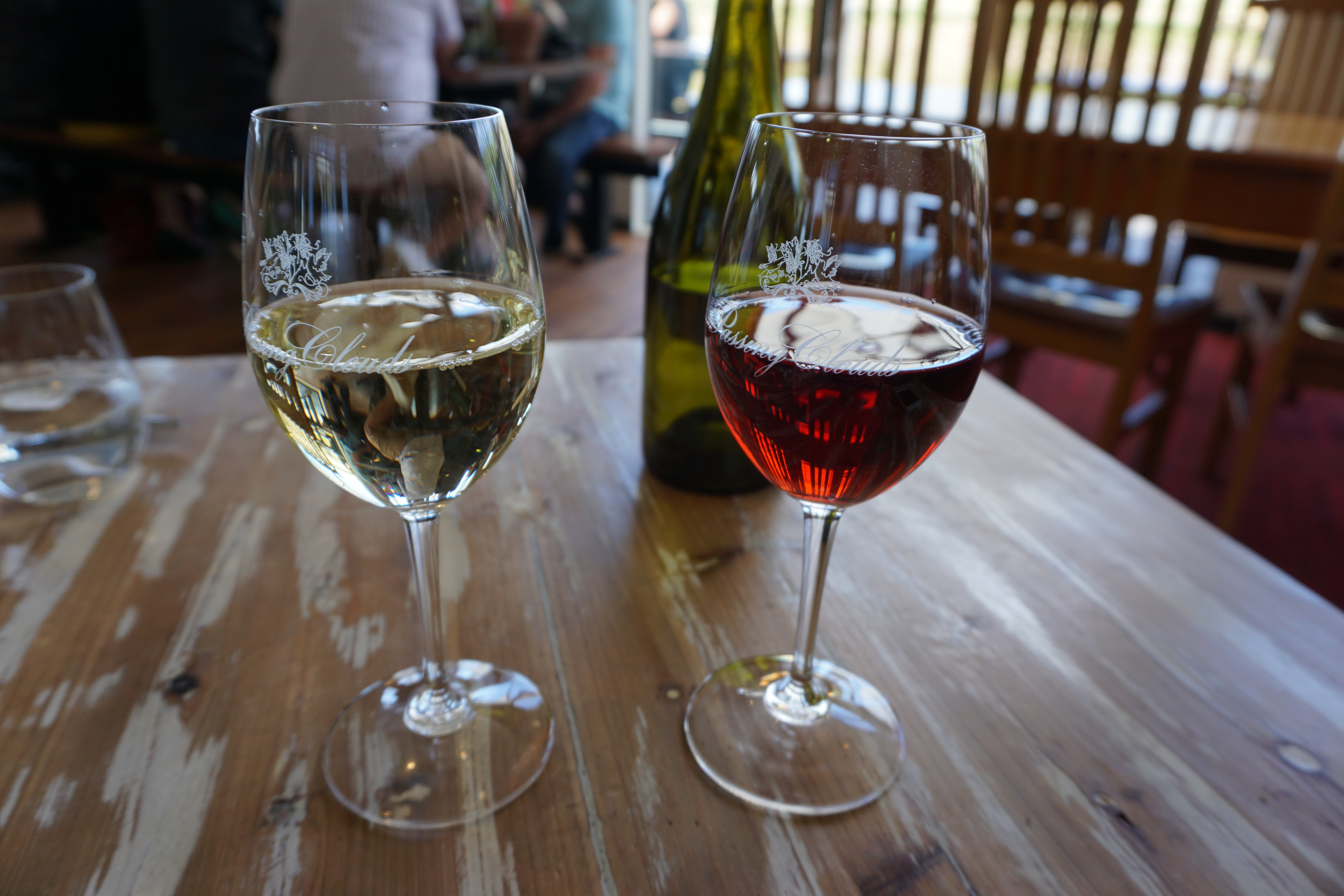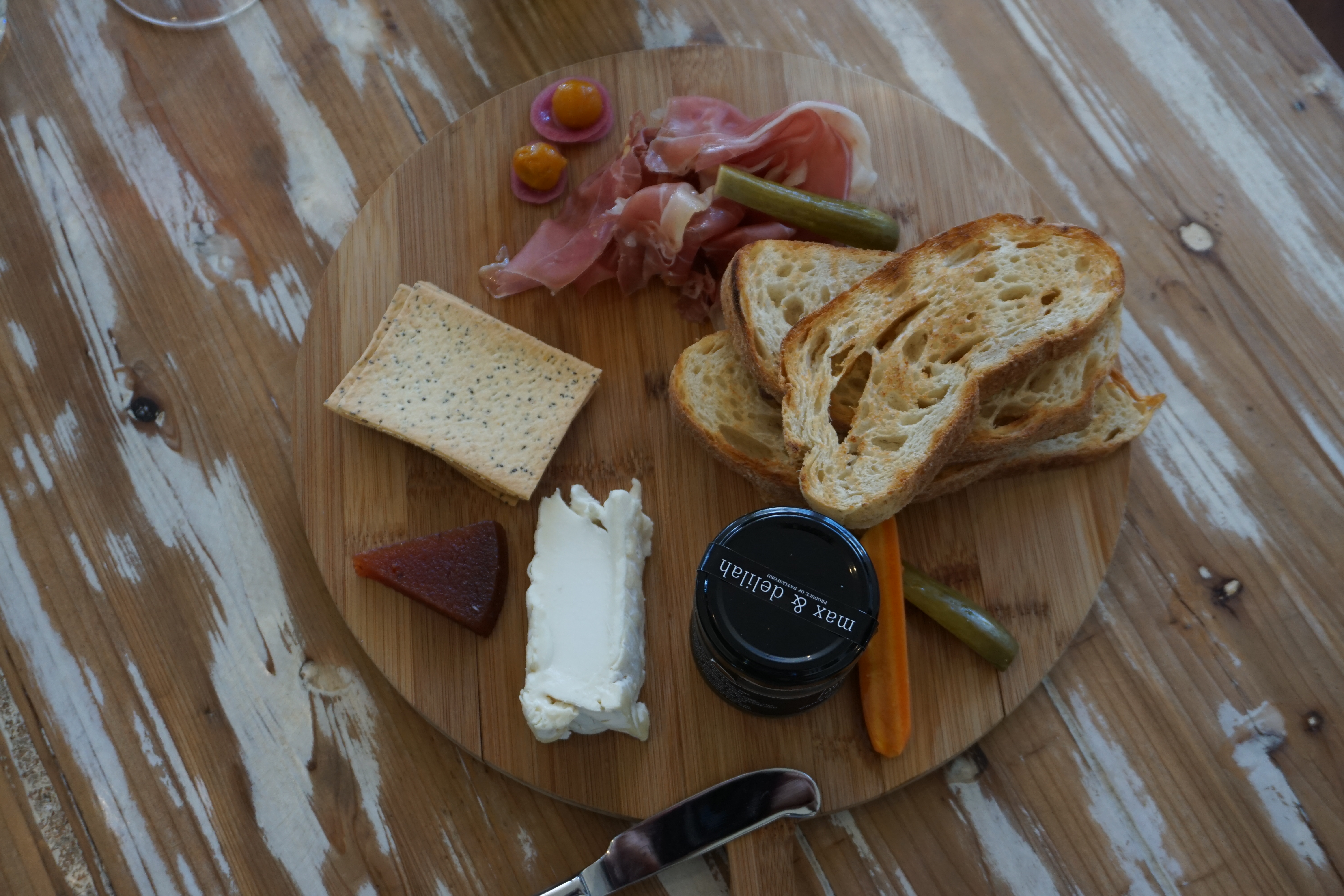 What ever comes out of the pot.
What a hidden gem of Hepburn Springs. I really didn't want to tell you how delicious the food was, how helpful the staff are and how generally awesome this place was for our romantic dinner. Because then you'll go and love it and when we go back we may not be able to get a seat because it's going to be so darn popular this summer.
Frank and Connie's is a small venue smack bang in the middle of Hepburn Springs. There's a lovely dinning room inside and a long table outside. We choose the outdoors table for the ambience of a spring's evening.
The team here use locally sourced produce so the menu is ever changing. There's quite a few options from small share plates to larger dishes. I threw James into the deep and had him chose all the food. A bit of a culinary surprise session for us. We ended up with scallops on beetroot, a duck noodle dish and the world's most marvellous roasted potatoes. Seriously don't by pass the potatoes. Then we had a dance off battle on who go what dessert.
What we ate- a little bit of everything. The surpise winning dish – Vanilla chiboust, rhubarb, more rhubarb, almond and mint
What we drank – James had a Holgates beer. Jean had a local white wine variety.
Price range – $$$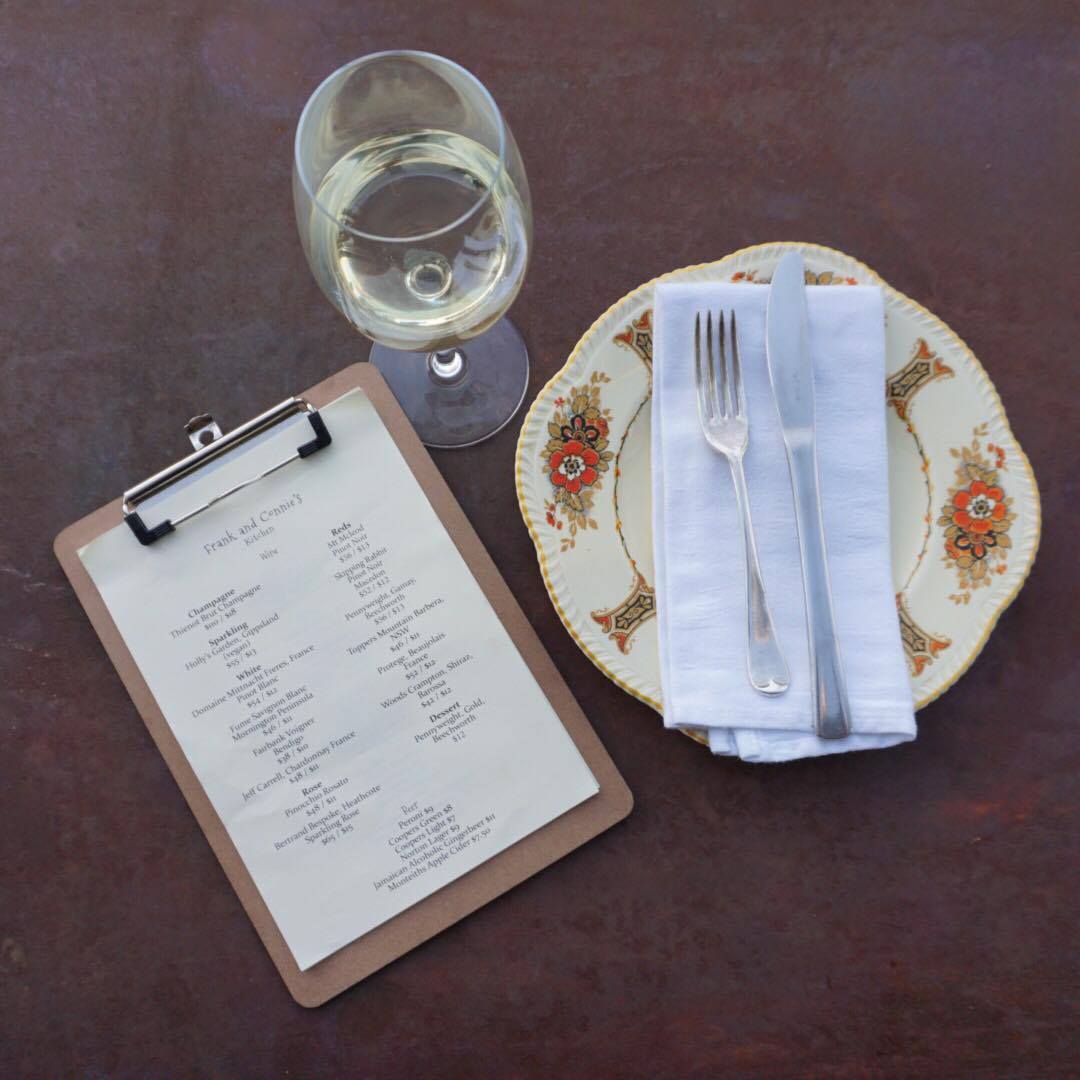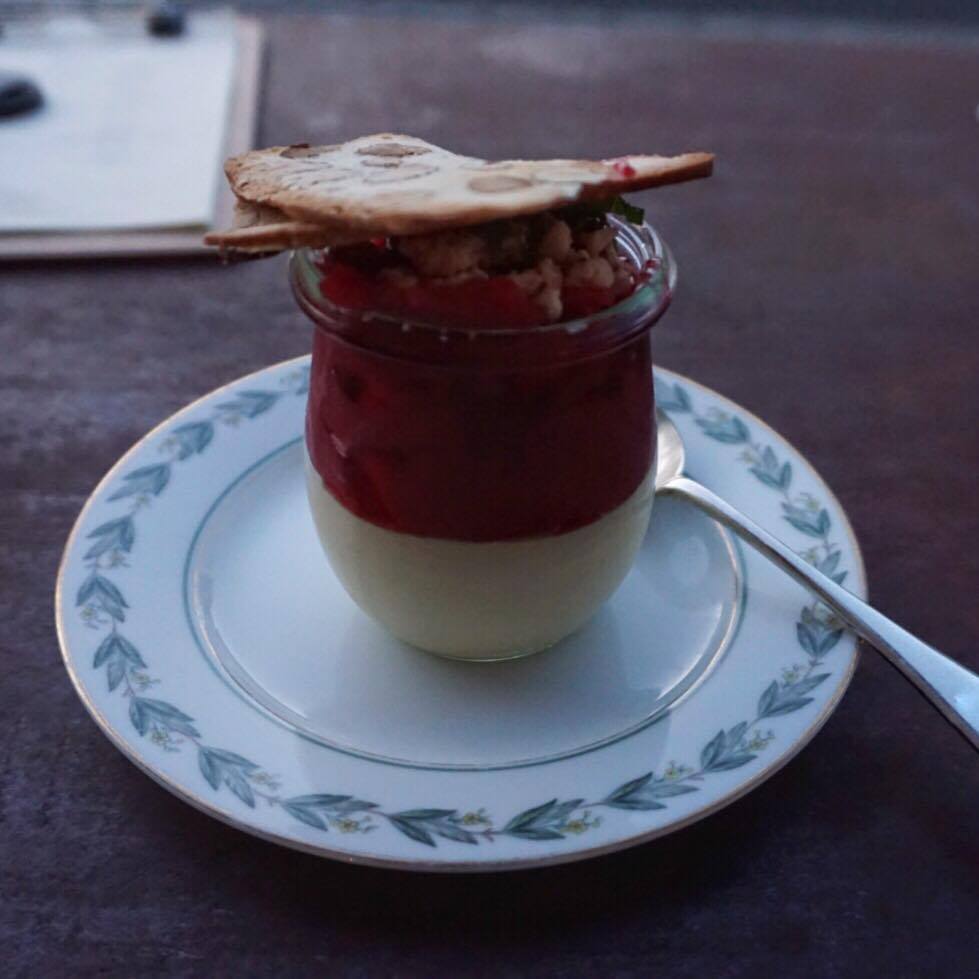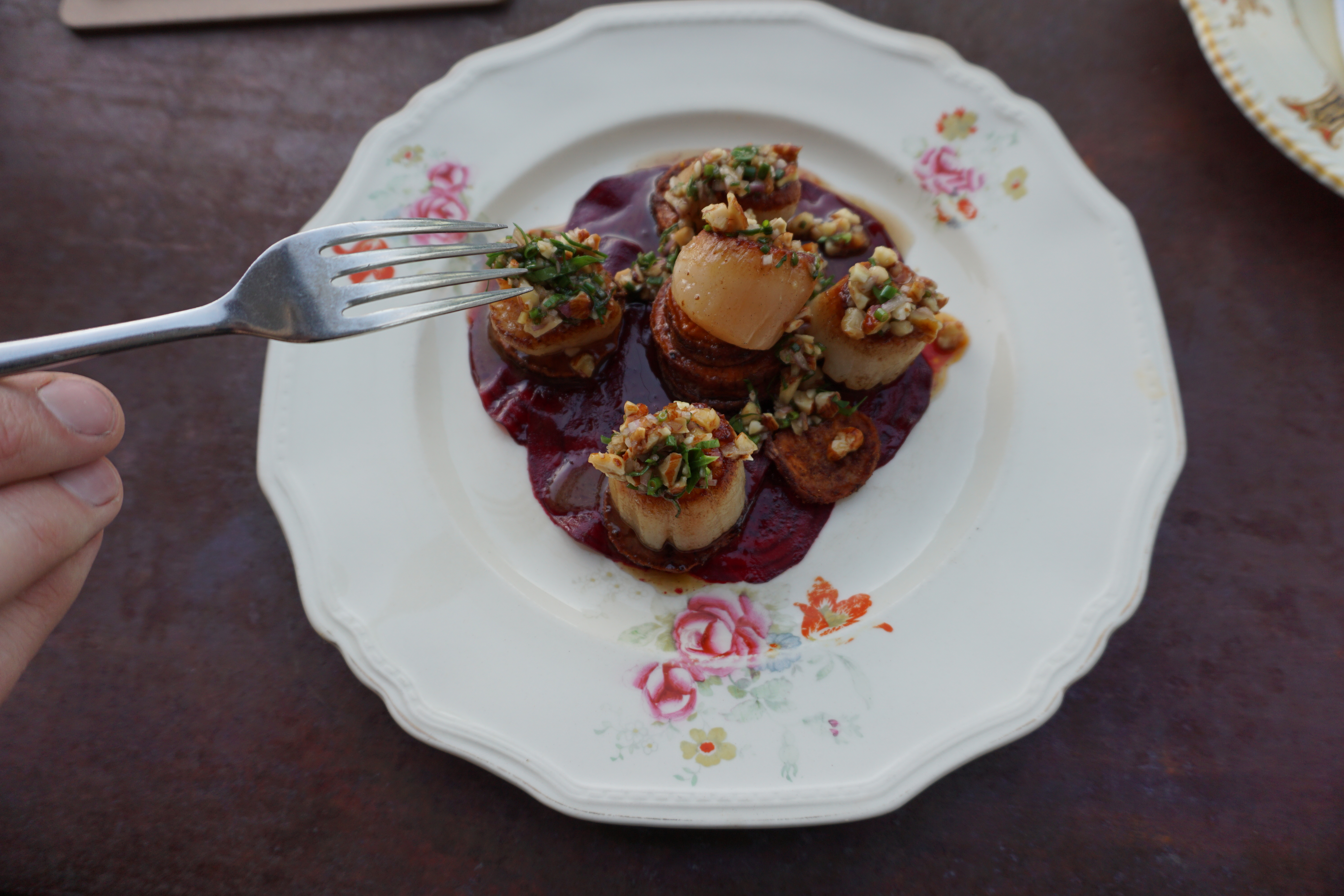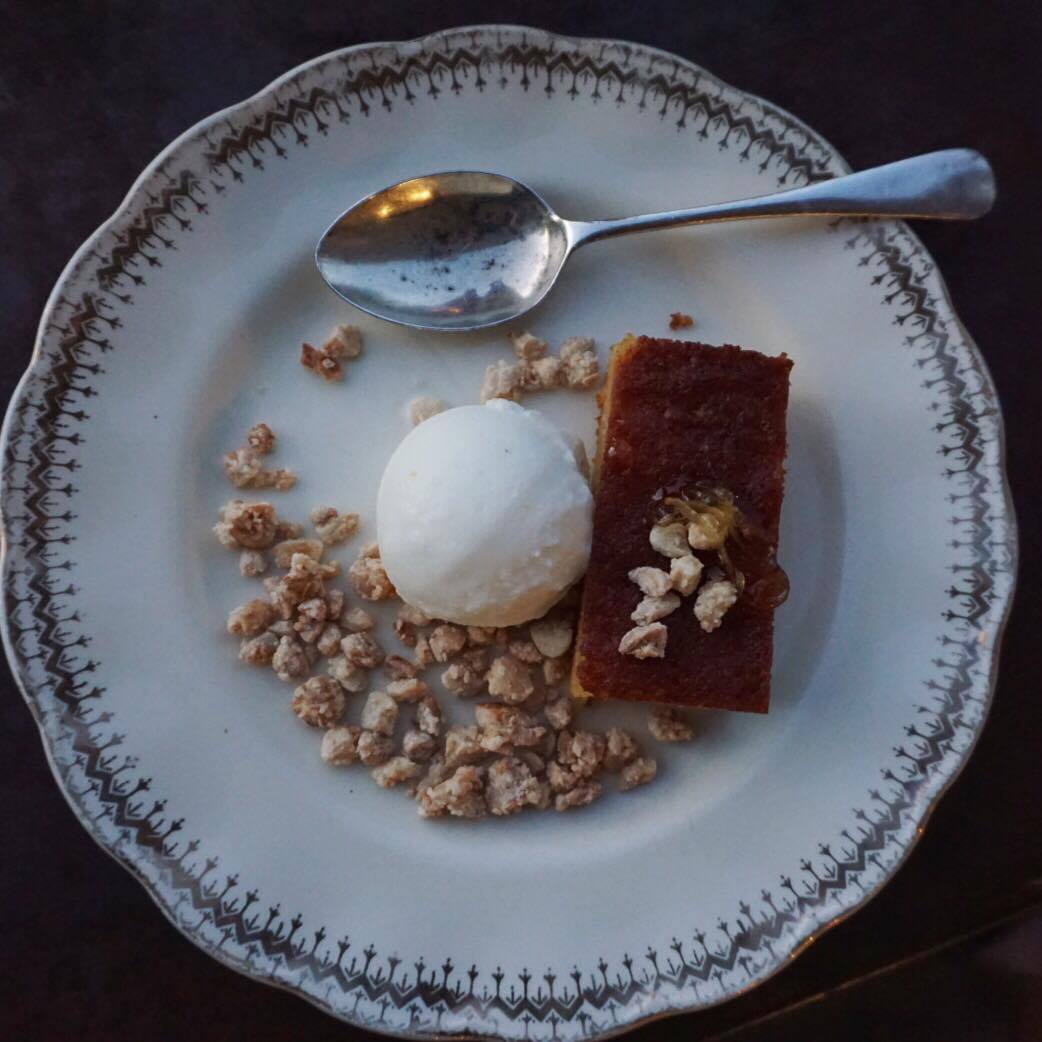 Coffee.
I kinda want to leave it at that but this place was far too cute to leave it as a one word review. The staff here were exceptionally friendly. Which was really needed on a Monday morning when I was desperate for my skinny latte. As we strolled on in, ordered a coffee I barely noticed the interesting decor, extensive drinks menu and generally relaxed feeling of the venue. As we had just eaten breakfast we only purchased coffee here. Next time we'll be here ordering brunch and relaxing in the courtyard out the back.
What we ate- Nothing. Just desperate for a coffee.
What we drank – delicious coffee
Price range – $$
An ye olde style country pub that has been meticulously rebuilt after several years of smaller trading. The rumour mill says that the fire which damaged the original building was a dodgy insurance job. It's been great to see this shell of a building be revamped and reinvigorated. There's a lovely area and a wine store too! Though the main reason we stopped by was for a quick drink and a relaxing moment underneath the old trees in the beer garden.
What we ate – We opted not to eat here. The menu is rather pricey and very limited.
What we drank – James had a beer and Jean had a cider. Both on tap.
Price Range– Food $$$$ Drinks $$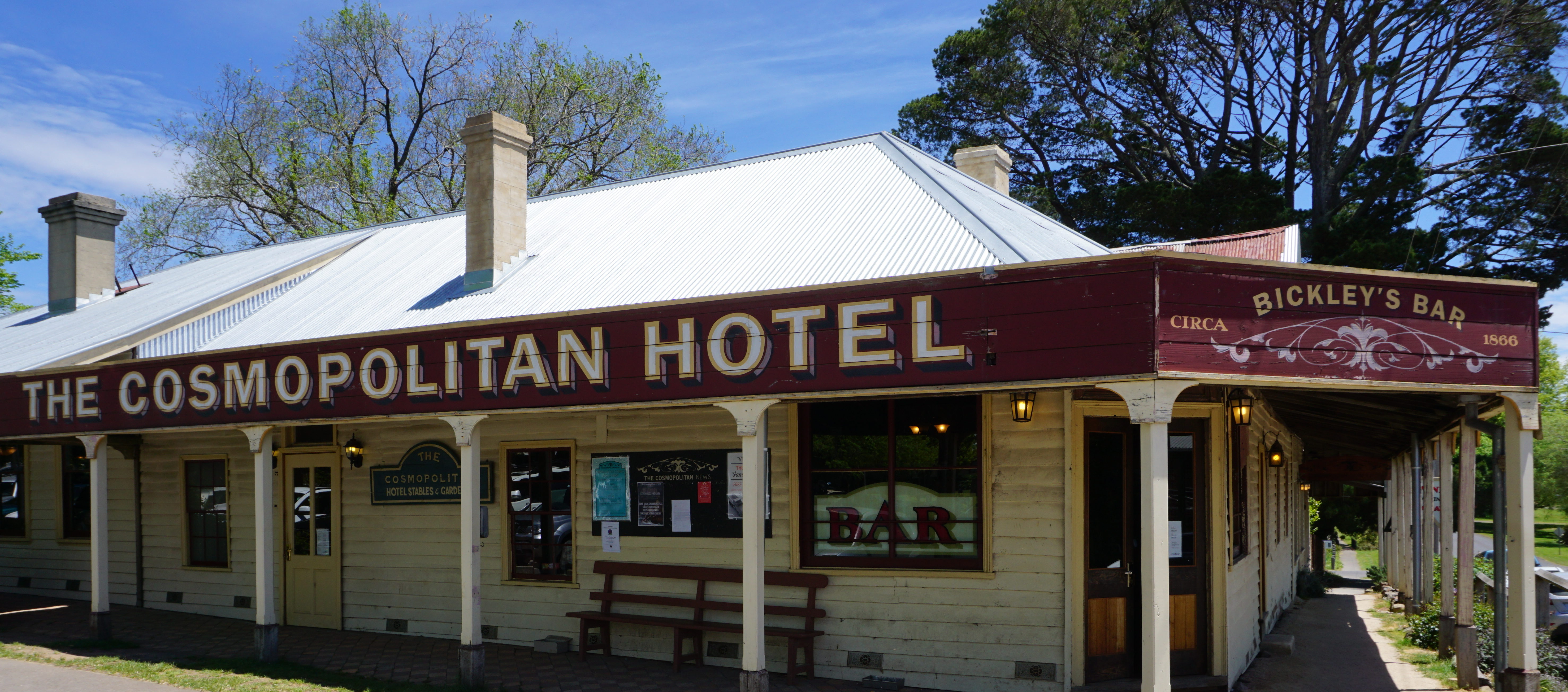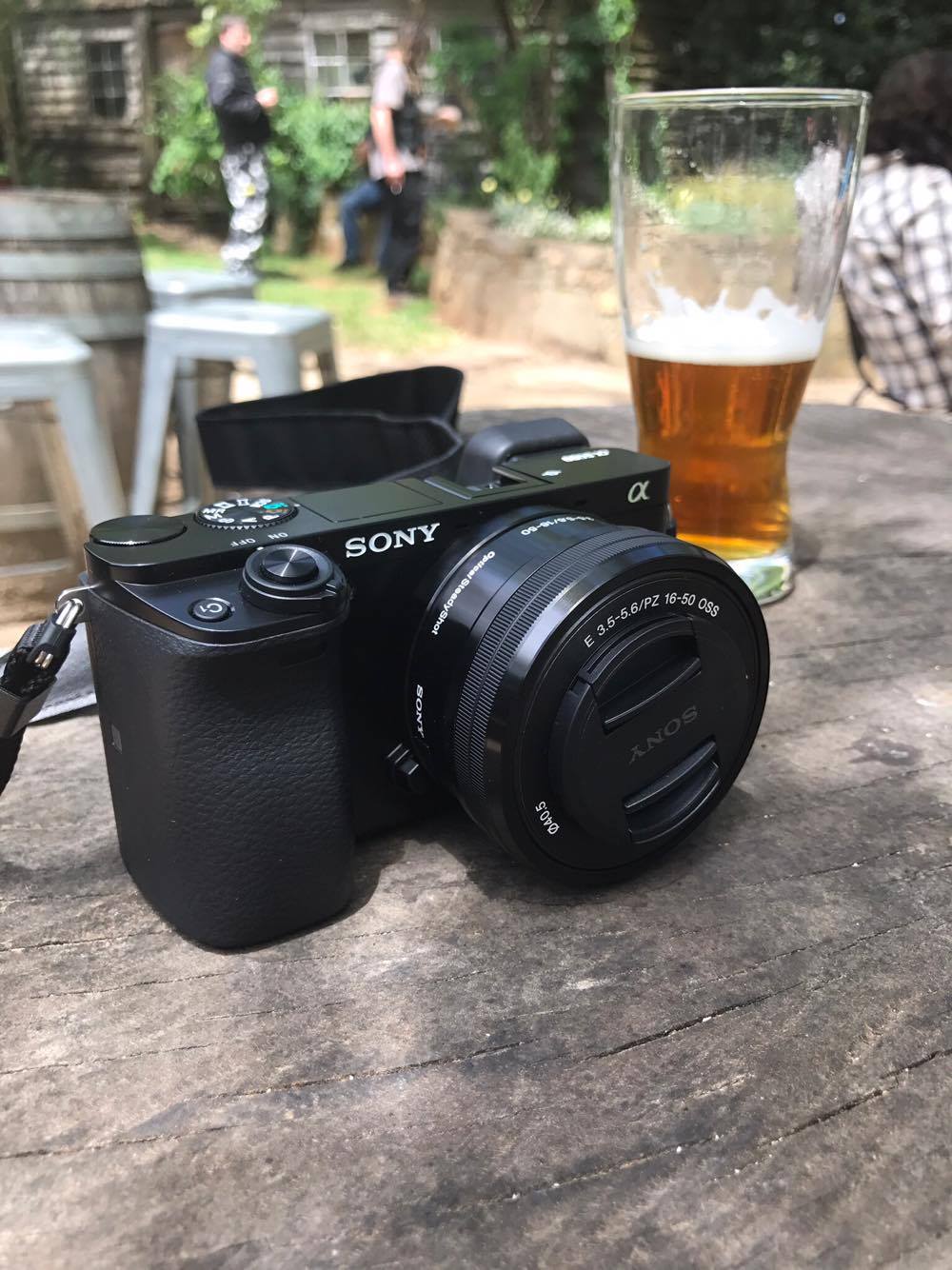 Decadent cakes hosted in an amazing space. Cliffy's Emporium is on the outskirts of Daylesford. You'll most likely drive past and not take much notice. Which means that when you do get in here you are with other like minded curious eaters. When we went in, on a Monday morning, there was a mixture of digital nomad types and overflow travellers like ourselves.
One of the great things about Cliffy's is the wide range of take away, take home product on offer. You can whip up a cheese induced picnic basket or take home a gourmet gift or two for a loved one. Or someone you are obliged to bring a gift to.
What we ate– Cake!
What we drank – locally produced juices and sparkling mineral water.
Prince Range– $$
Hotels in Daylesford offer some unique accommodation for every budget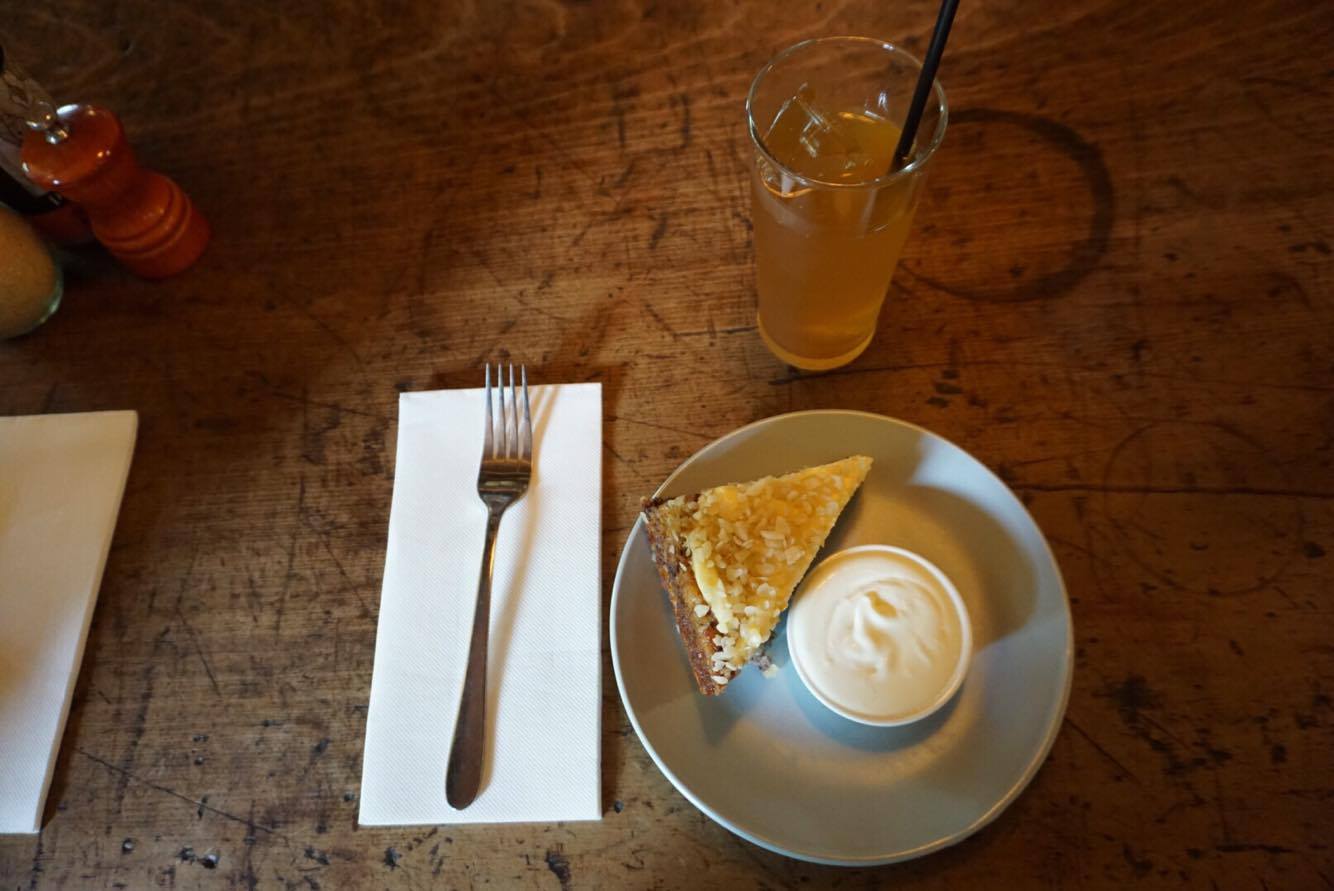 Good things come to those who go exploring. We love popping over to Daylesford Cidery for a sneaky beverage and a snack. This trip we didn't get time to but we usually do. The grounds are spectacular and the cider delightful. Well worth going off the main roads to find this hidden gem.
What else is there to do past eating, spa treatments and more eating?
Well there's a lot on offer in the area. Hiking, biking, eating whilst hiking and biking. Oh yeah and chasing waterfalls.
Chasing Waterfalls
Trentham Falls are a not so well hidden secret with the youth of the area. On any fine weathered day you'll find a flock of young people here enjoying the beauty that mother natures offers.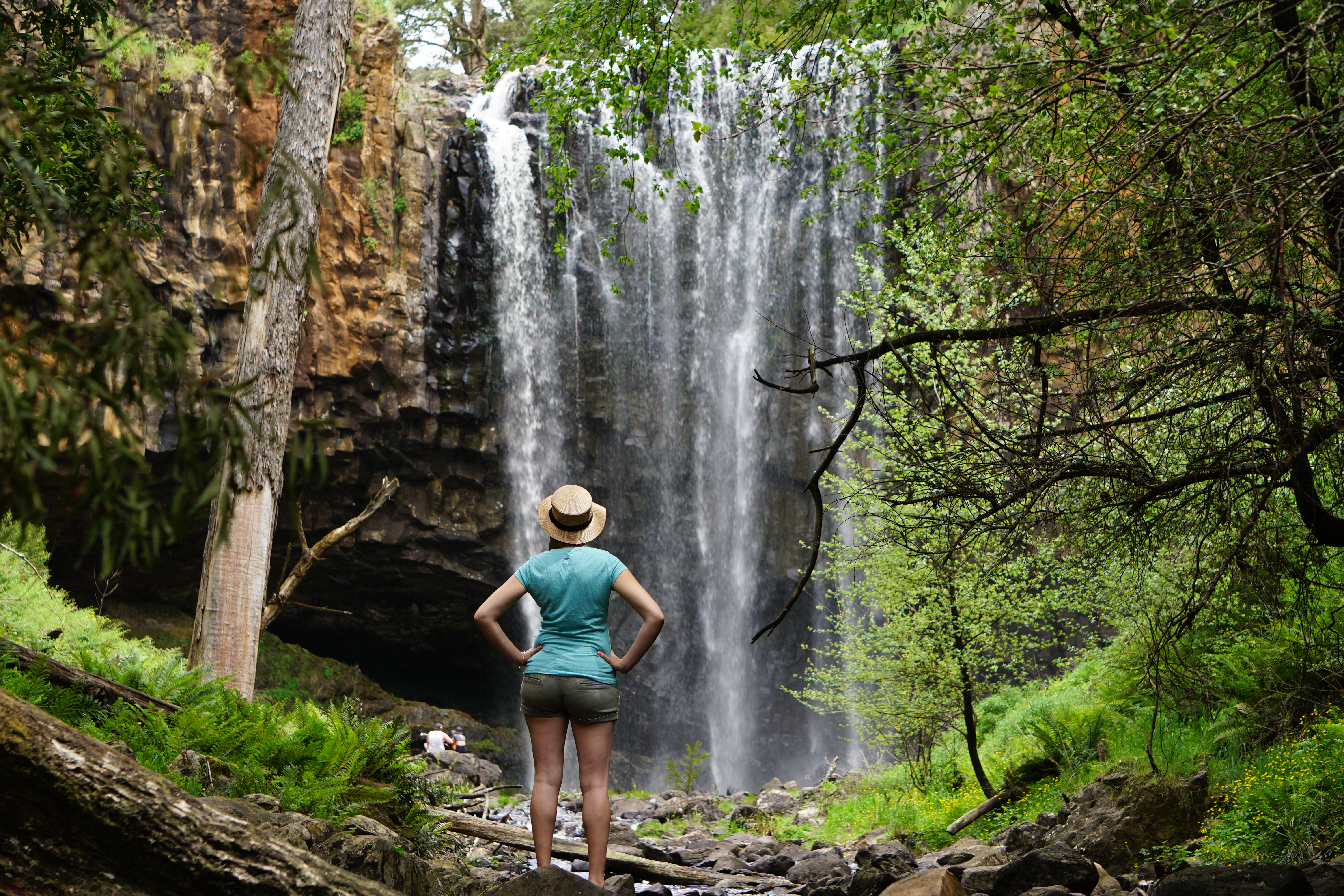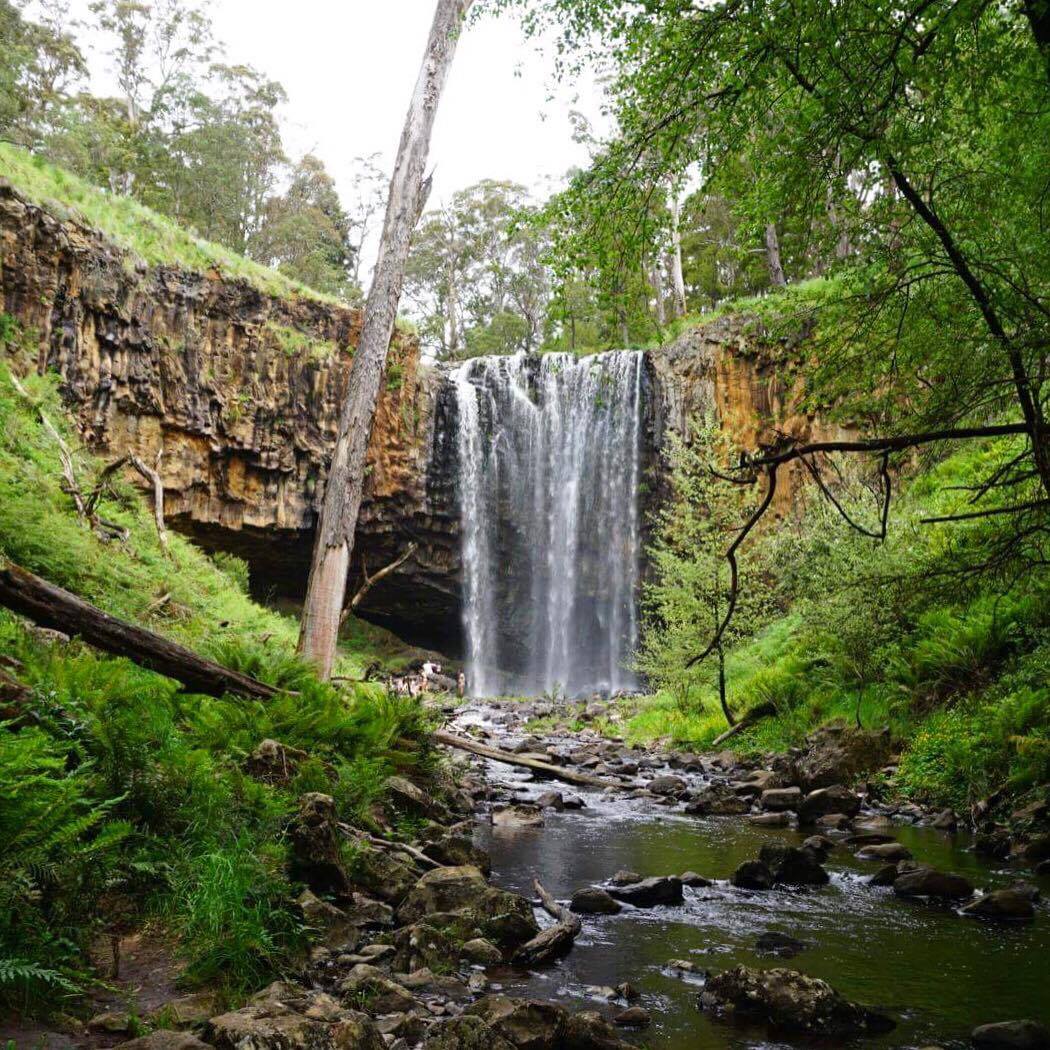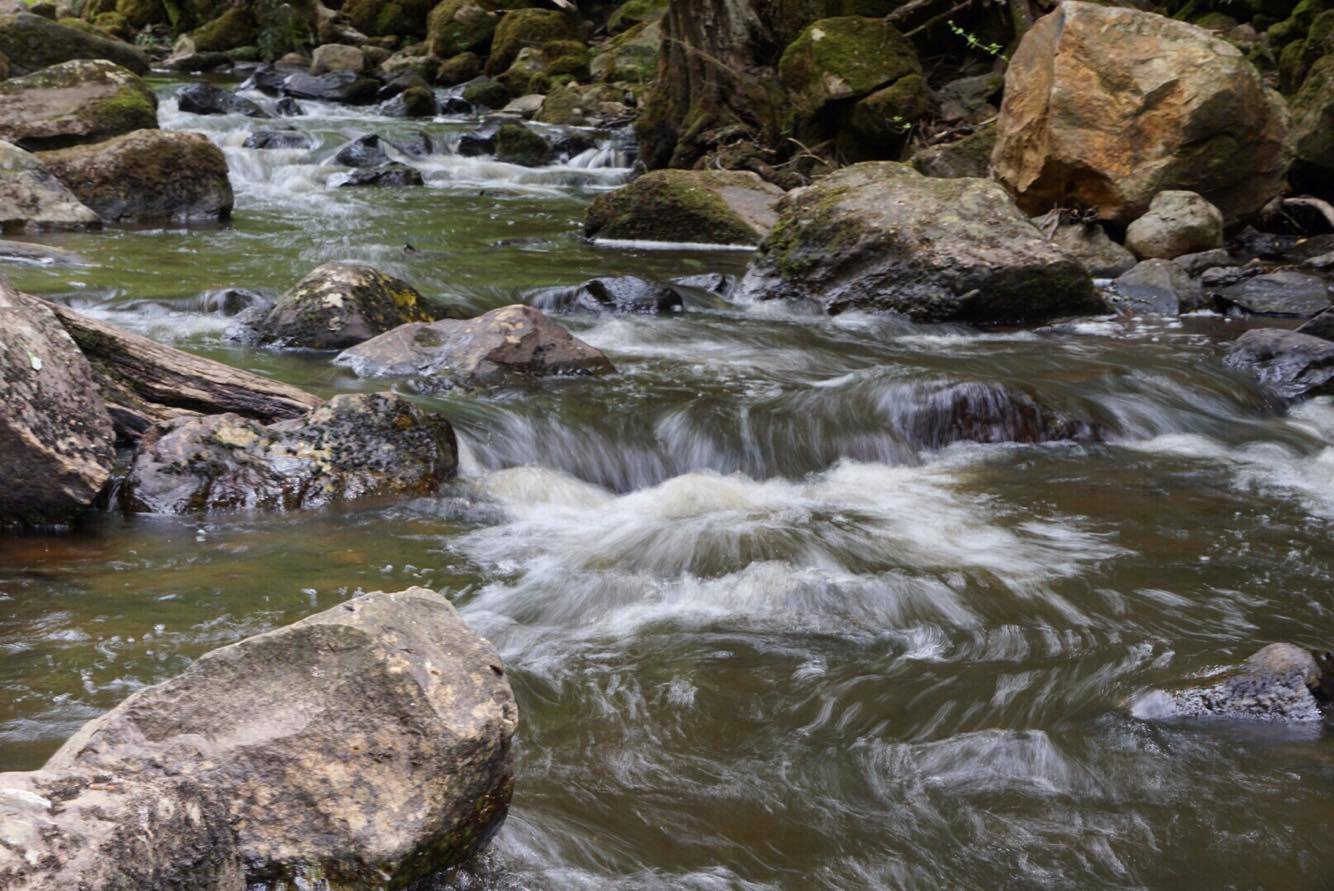 Take ALL the photos
Get your Instagram hat ready it's time to get clicky. We took random photos as we were off exploring. Here's a few of my favourites.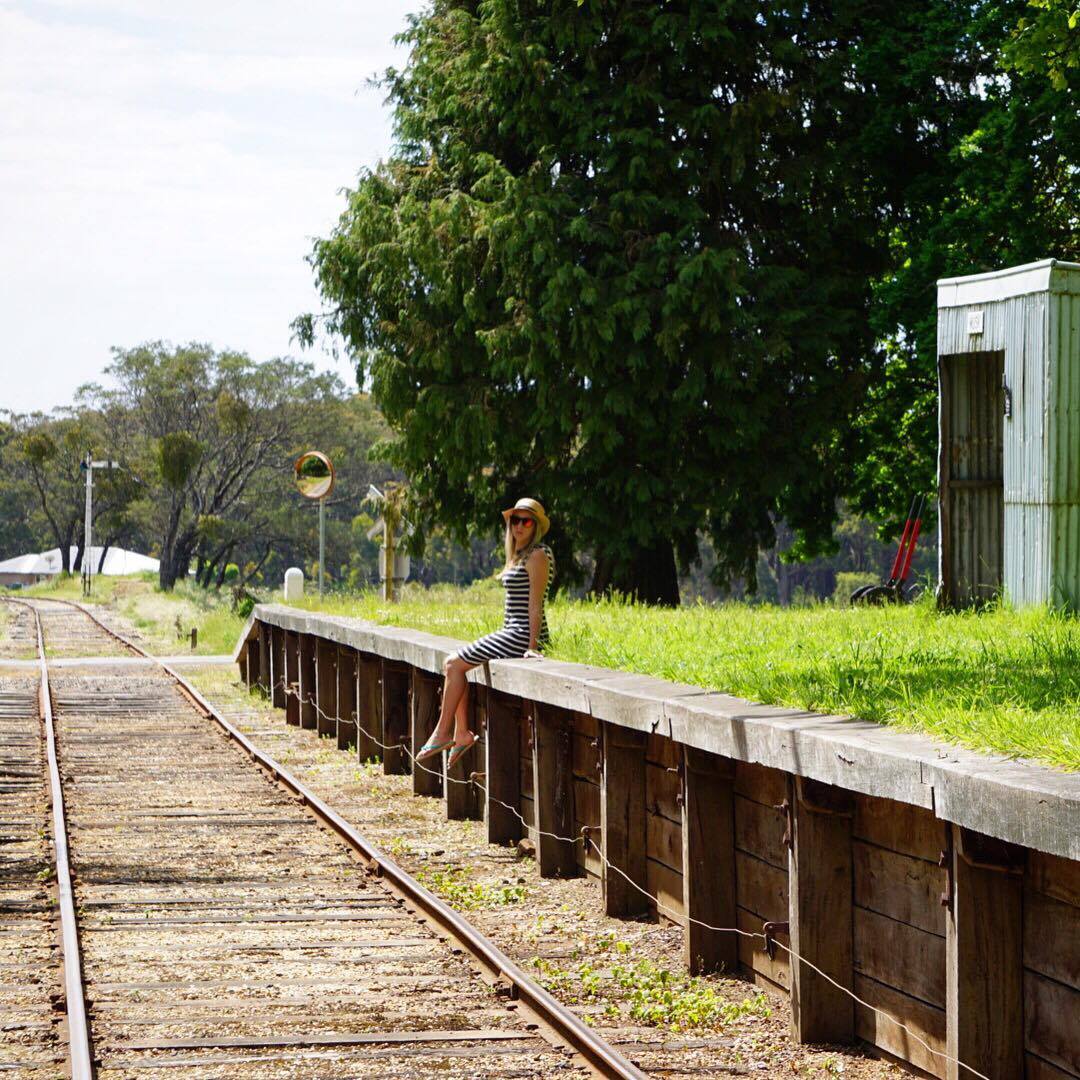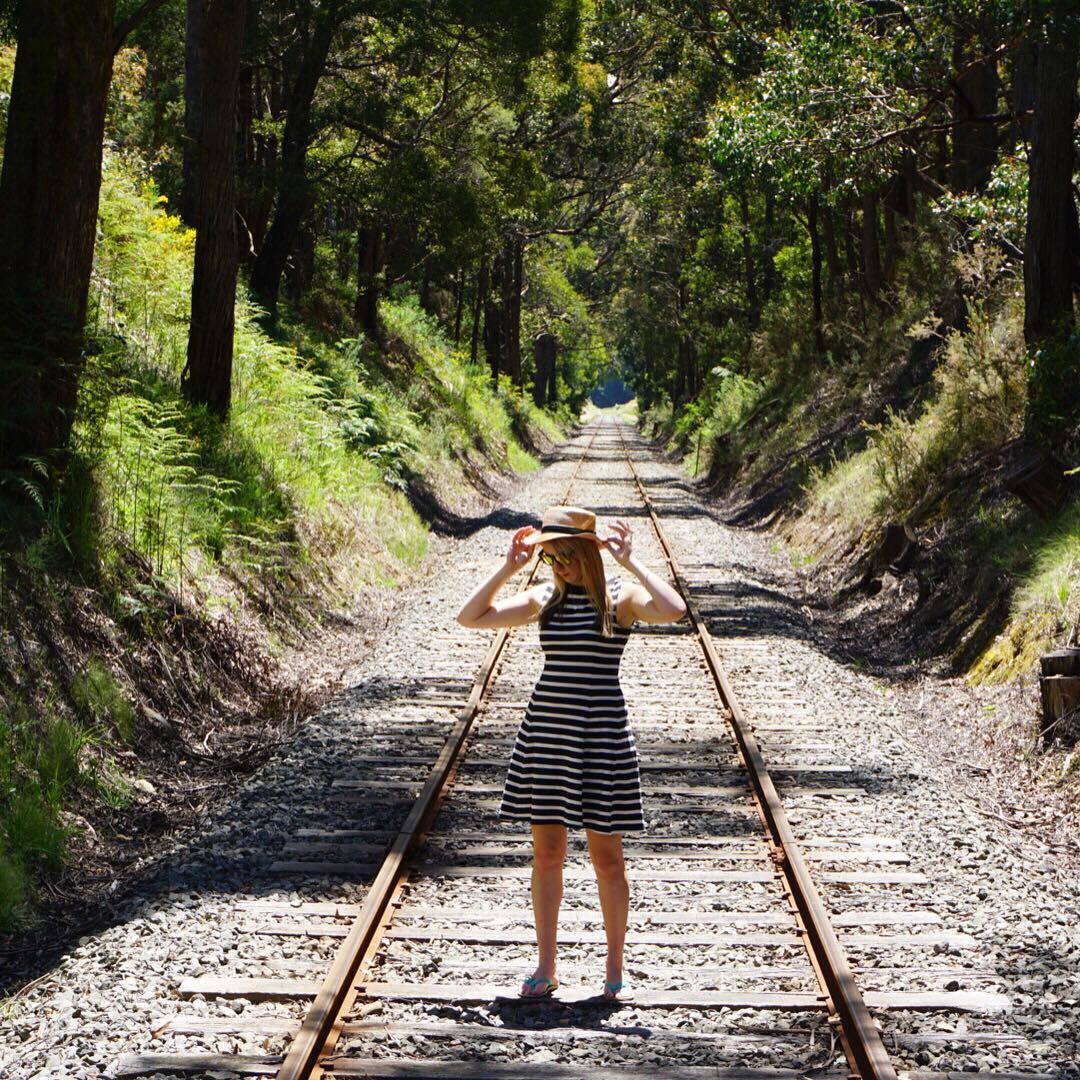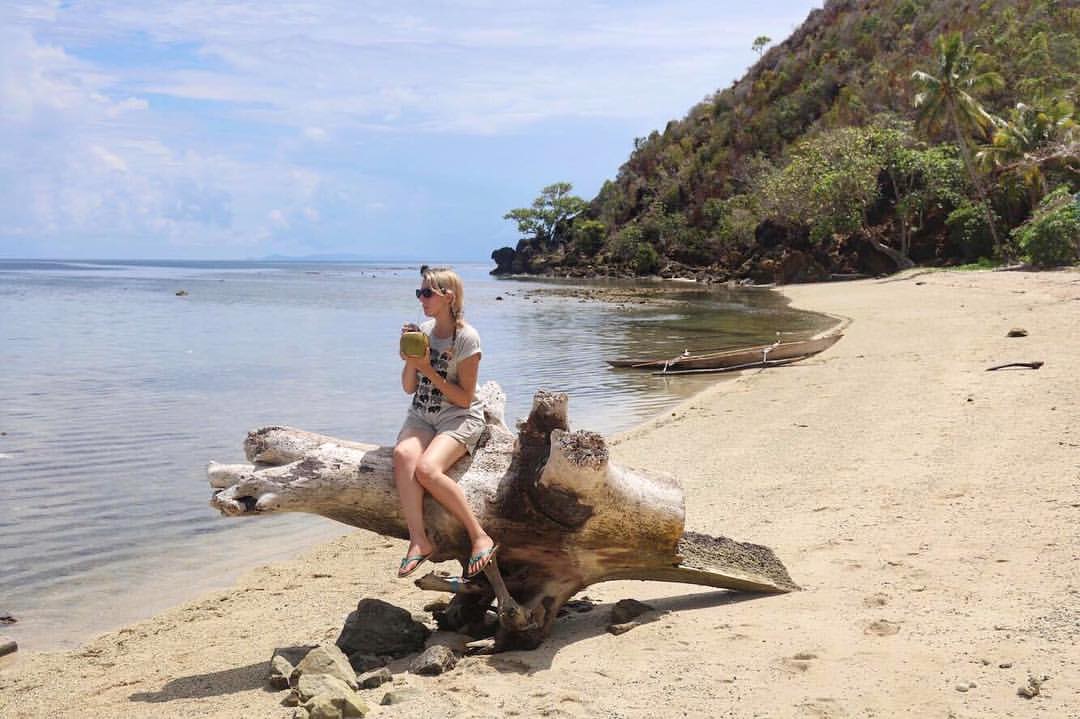 Just a little FYI- this article was written in partnership with me and me! Any and all views and opinions expressed are entirely my own based on personal experiences when traveling and are honest and factual without any bias. There are no spammy whore affiliate links here. Any links to websites are for your help only.