There's nothing quite as spectacular as spending a ladies weekend away, surrounded by beautiful mountains, wonderful wineries and an entire region of culinary delights. Add in a good dose of friends and you'll soon forget all your worries.
Daylesford and the surrounding Hepburn Shire is a plethora of boutique accommodation, cafes, restaurants, and hidden secrets. It can be rather overwhelming to try and pick where to stay, where to eat and what to do. So to help you and your girls have the best weekend possible I've created a small guide on how to have the perfectly delicious ladies weekend away in Daylesford. This region really is a foodies heaven.
Where to get a Melbourne style latte in Daylesford?
There are a few delightful places in Daylesford to get your caffeine fix. If you just need a quick pick me up and are walking around town drop into the Larder. If you are looking for the next level in customer service and amazing decor than you can't go past Cliffy's Emporium. It's right on the outskirts of town on the road in from Woodend. It's a tiny corner cafe that you might not even consider walking into. Trust me and do yourself a favour and walk right on in.
Perhaps you're after an afternoon of high tea? Then drop into the famous Wombat Hill Cafe. Note that if you do want to delight yourself with a high tea than you will need to book in advance.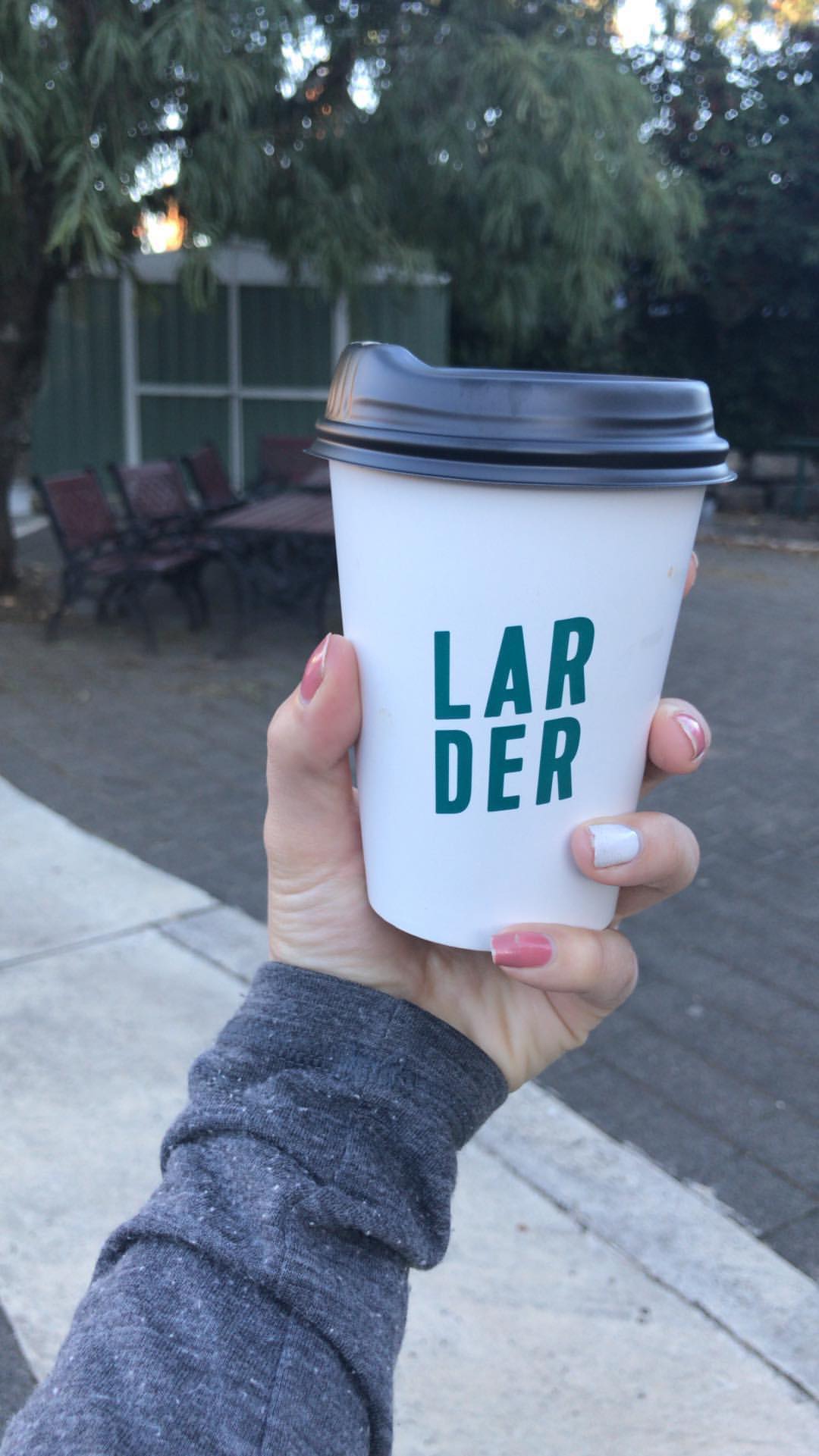 Finding the best place to sleep in Daylesford and Hepburn
Assuming that at some point your room will stop the sorority sister chats and need to get some much needed sleep. This part of your planning can really be a pain in the arse. There are communes, bed & breakfasts, glamping,  motels, luxury 5 Star and more. It really does depend on your budget.
On our #girlsweekend we stayed at the Daylesford Central Inn. Whilst the location was great and made walking into town super easy it was a loud location. Right near a night club and being a Saturday night we did hear doof doof music til the wee hours of the morning. I'd suggest looking just beyond the main strip of Daylesford.
If money was no problem than book yourself into the lap of luxury at the Lakehouse.
Perhaps I can help you with a $50 Air Bnb Voucher? Or if your more of a Booking.com kinda organiser here's a $25 gift just for you.
Get hot and steamy at the Hepburn Bath House
This is the one area in Daylesford & Hepburn Springs where I say throw away your doubts, put your hand deep in your pocket and pay the $99 for access to the sanctuary area. It's an experience like no other. With different heated mineral baths, a salt bath, steam room and a few other extras it's the perfect place to relax with your girls. I really don't want to give it away and will let you judge on the photos below. When you do make it here make sure you get the salt scrub and give yourself the once over.
*Note that photos are not allowed in the Sanctuary. Thanks to the Hepburn Bath House for allowing us early entry to get some happy snaps. Please don't try to go in and take happy snaps. Enjoy the luxury that awaits.
Hepburn Bath House – Mineral Springs Reserve Rd, Hepburn Springs VIC 3461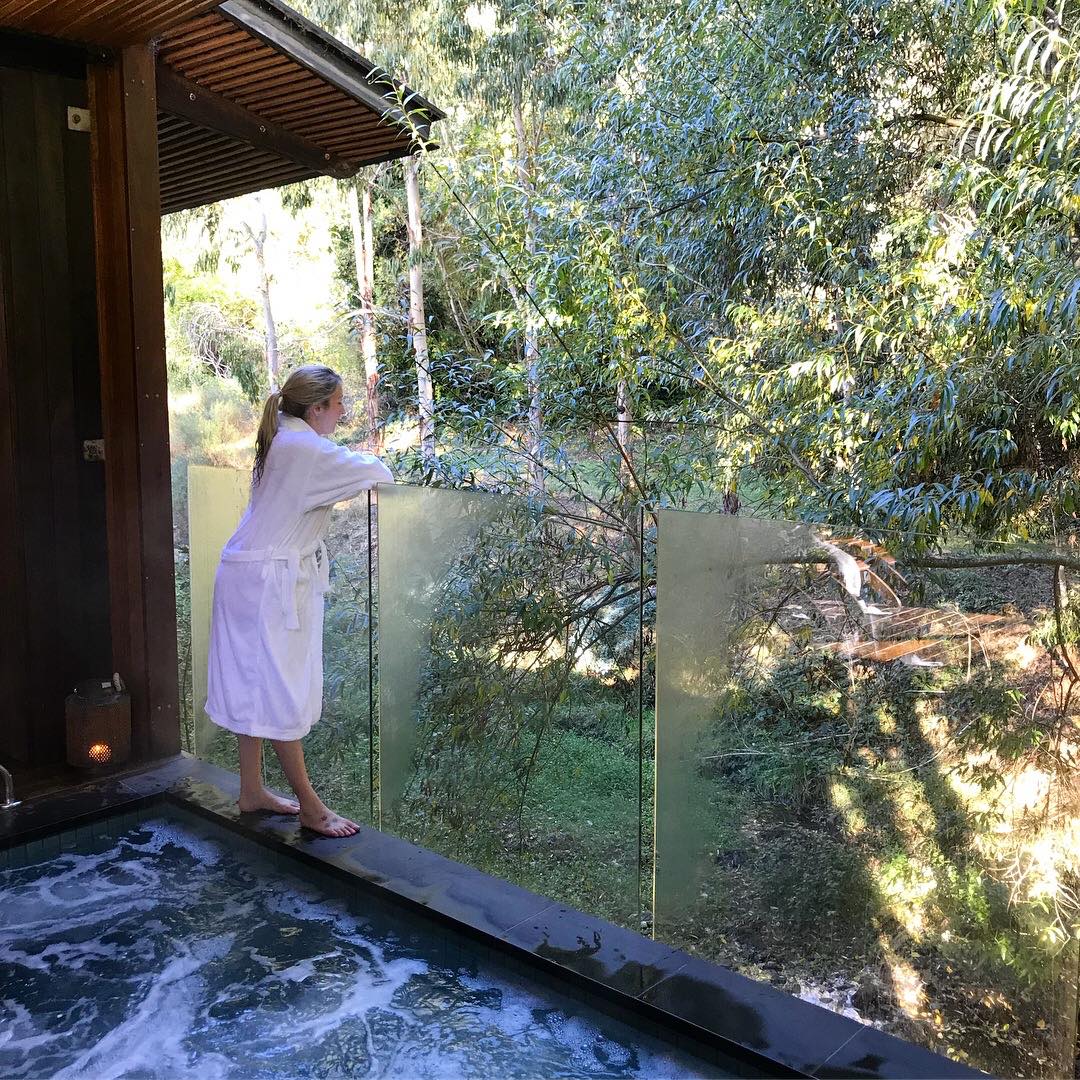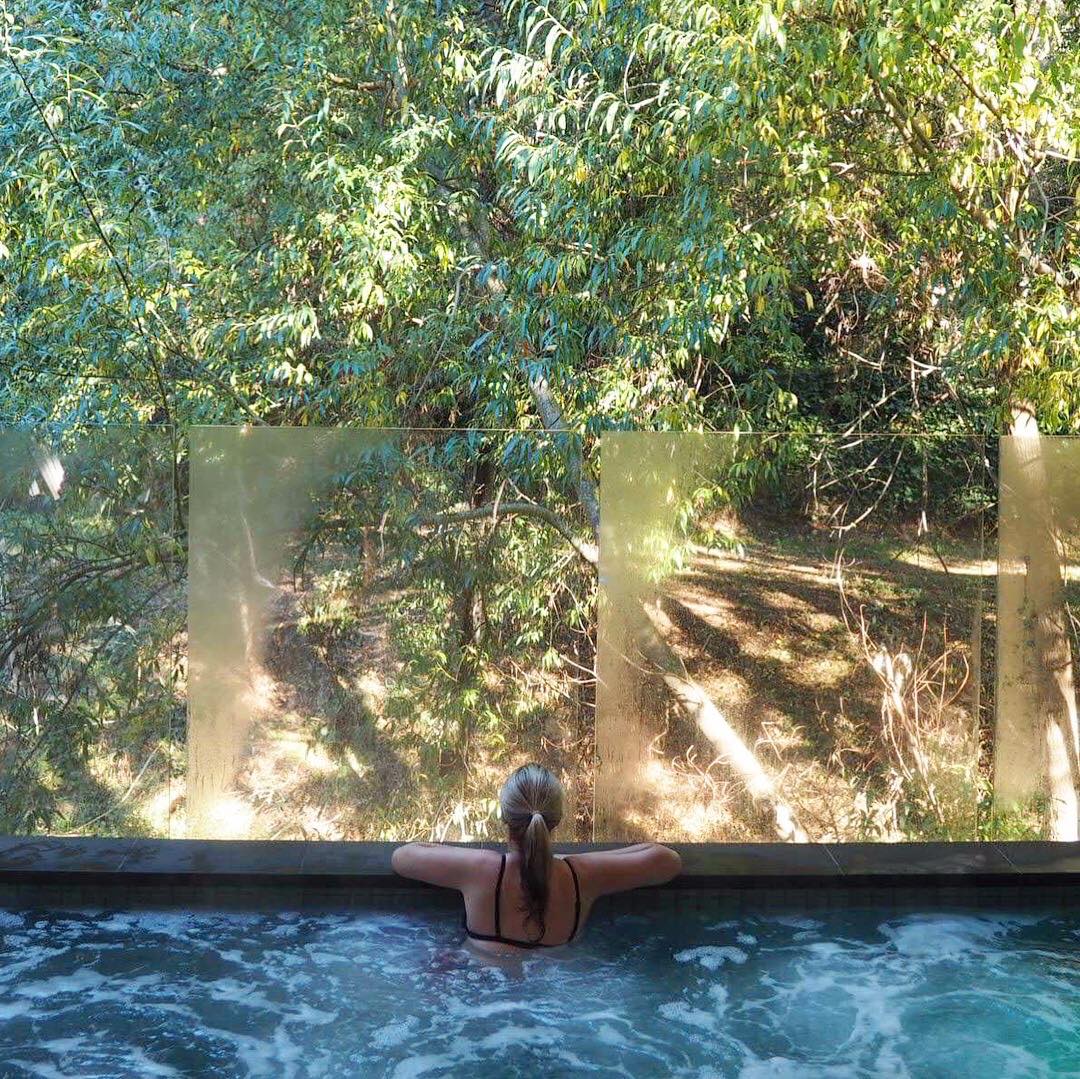 Drinking the best cider in all of Daylesford
You can't honestly come all the way out to Daylesford and not stop at the Daylesford Cider Co. It's one of the most quaint and delicious stops in the area. One that more and more people are starting to discover. The Daylesford Cider Co is just outside of town, and most people don't feel like taking the additional 3km drive. Well fool to you people. On arrival, you'll be surprised at the lush green grass and the adorable tavern. Inside not only will you find delightful cider from heritage grown apples you'll also find a delicious menu. This time around we were fortunate enough to devour the entire pizza menu.
If you're not sure which cider is your cider don't fret. For a mere $15 you can try all the ciders on a tasting paddle.
Don't worry about the cold weather either. When things get chilly the tavern is toasty warm.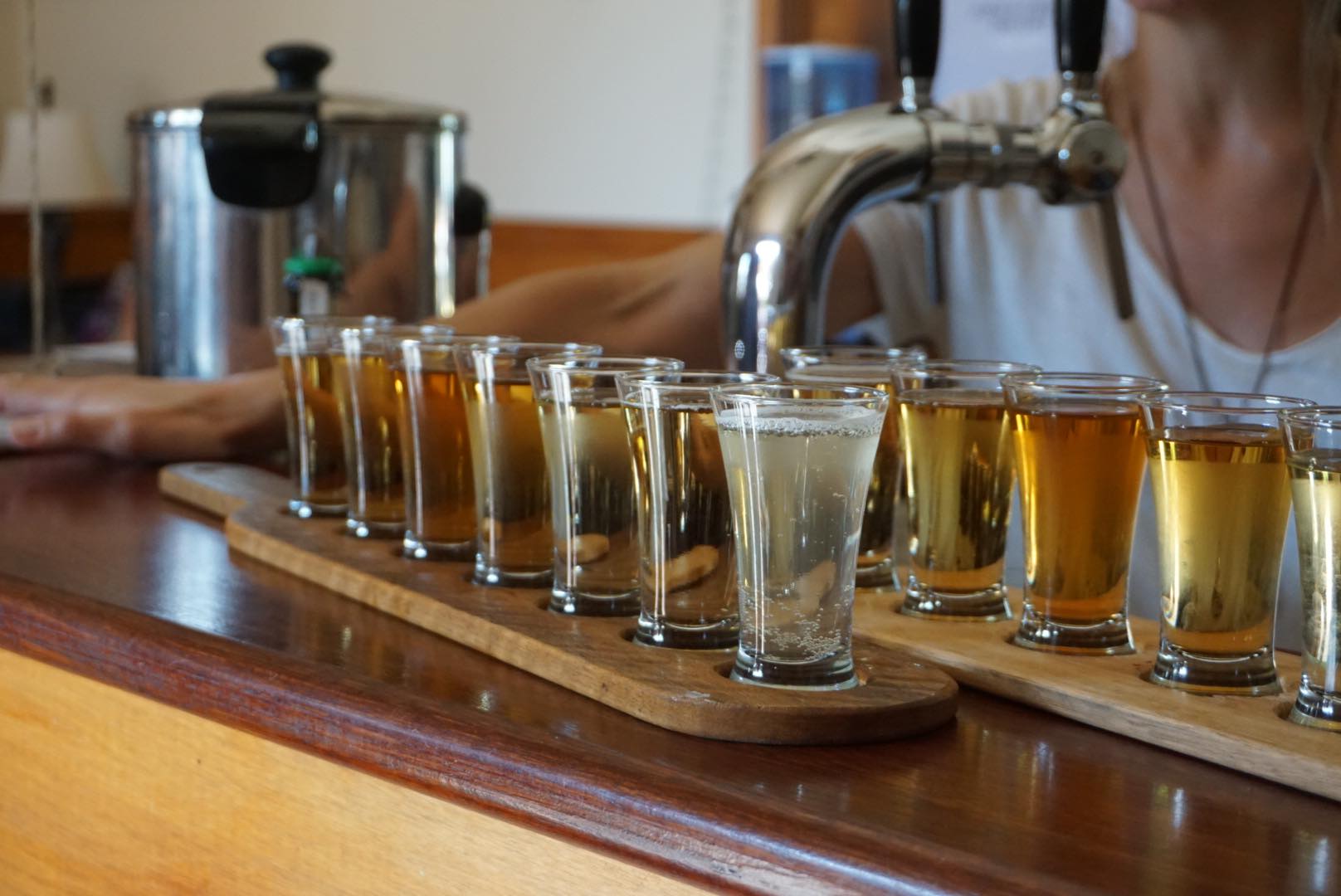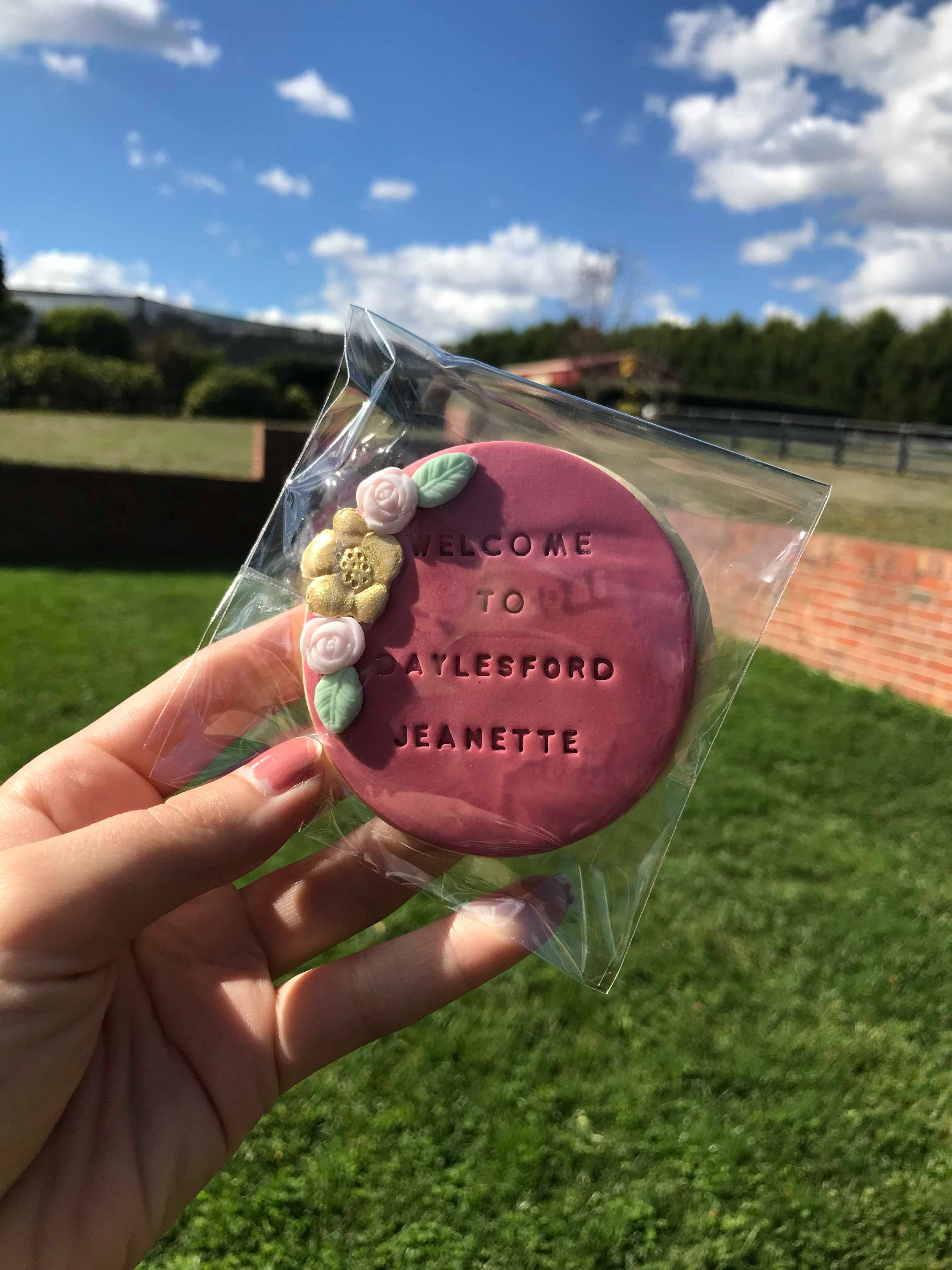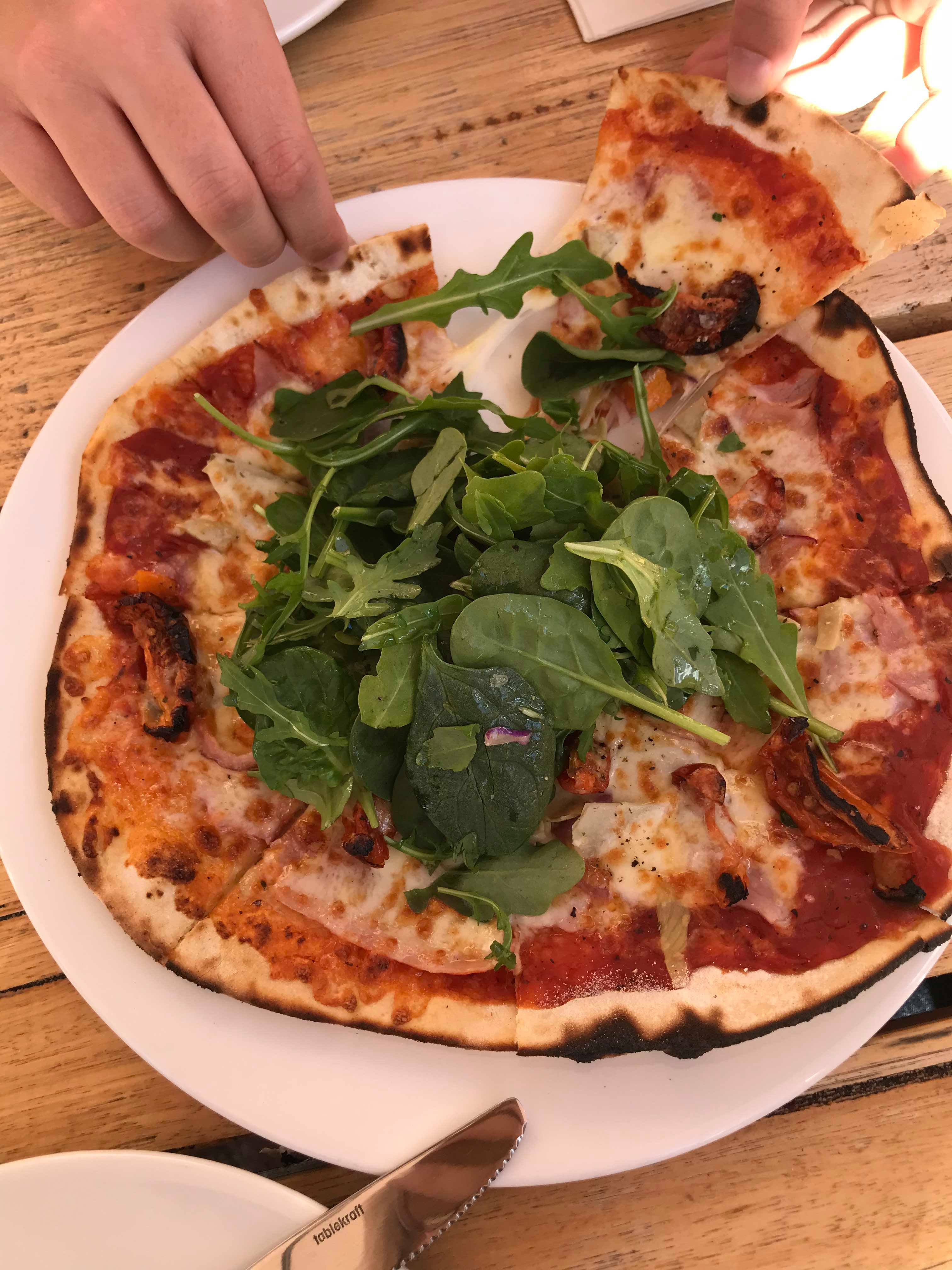 Where to dine in Daylesford?
Where not to dine would probably be a better question. Koukla restaurant does some of the best pizza and lasagna in town. With a simple drinks menu and a quirky art scene inside it's an easy crowd pleaser.
If you've got the desire to head out to Hepburn Springs than stop by Frankie and Connie's for a home cooked meal.
The thing to remember is that Daylesford supports quite a large rural community so make sure you make a reservation.
Easy Entertainment
No girls weekend away is complete without some entertainment and goodie bags. One of the reasons I love Daylesford is that it's so easy to find accommodation that allows you to truly relax and celebrate whatever it is that you are celebrating. If you're like me and love the planning element this is your moment to shine! A quick and easy way to impress your lady friends is to host a cocktail tasting. We used CocktailCo Gin & Tonic tasting kit for our night away. The kit comes complete with alcohol, mixers and tasting notes. All you need is the friends and glass ware. Easy as pie right?
Don't be left in the lurch when it comes to that time of the month. Periods happen and not one wants to be running out to the store late at night. If you have the time than consider ordering your girls these super cute boxes from Moxie Box.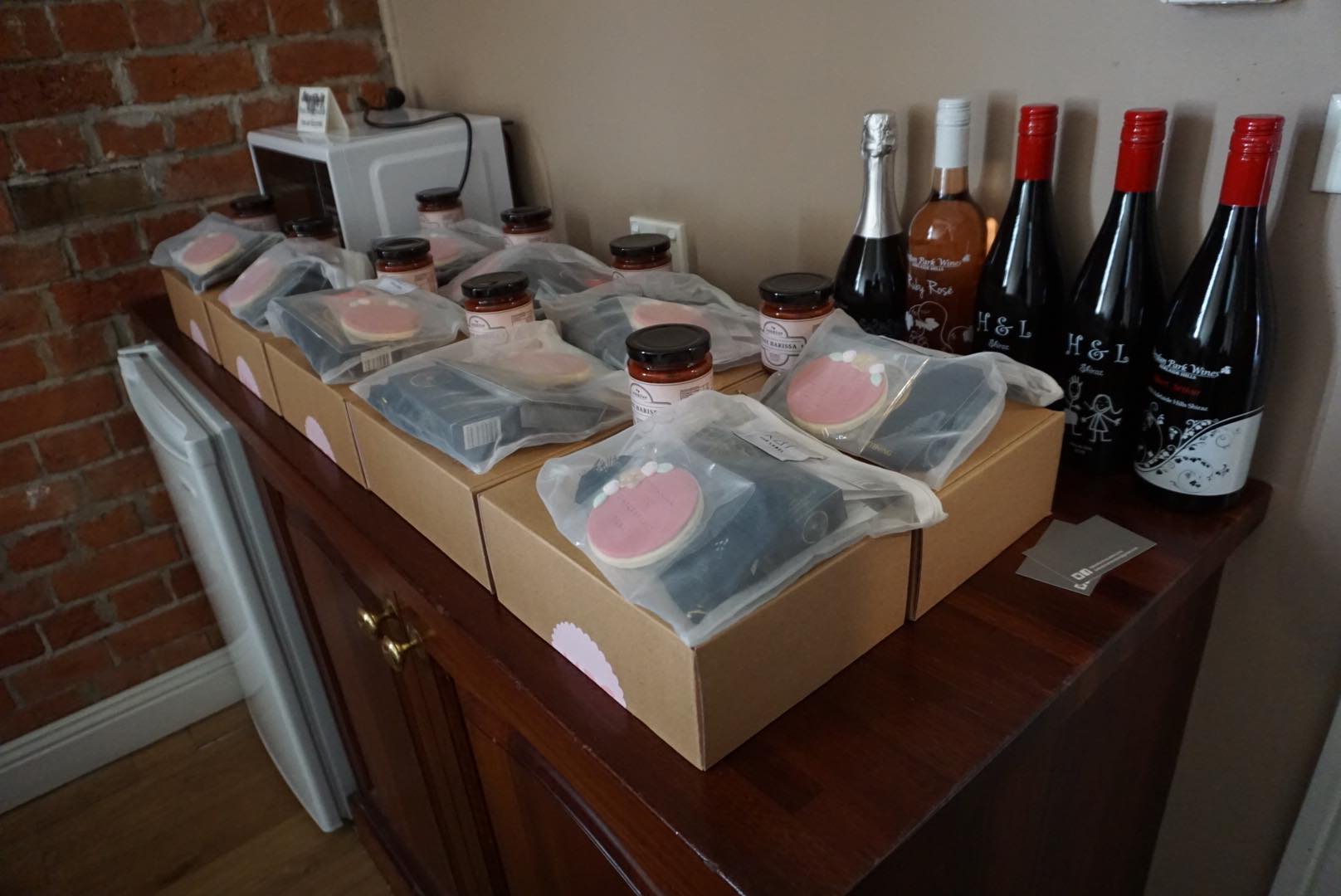 An Interesting and Easy Itinerary.
Mid afternoon leave Melbourne. This drive will take you around 90mins depending on where you are coming from. If you are feeling pecking or just in need of a coffee, stop in Woodend and drop by the Fox In Chambers. Lovely coffee and home baked cakes. Plus the best barista in town works here. You can't miss his beautiful beard.
Drinks and a light snack at The Cosmopolitan in Trentham. A recently renovated country pub that is fancy as fuck to look at and delightful. If you've filled up on coffee and cake than I understand if you don't stop here but do suggest stopping on the way home.
Morning affair –
Brunch or bath house? The choice is yours. Though I would heavily recommend starting off your day with an early morning spa session. Then popping over to Blue Bean Cafe for brunch.
Lunch time – Wombat Hill House or Daylesford Cidery
Wombat Hill House is still one of my favourite cafes in Daylesford. Perhaps it's the gardens that always tempt me, alongside the great food.
Other fun places to stop along the way.
Bullarto Train Station
Yes that's right a train station. It's super cute and super fun to take all the Instagram photos of. It's also right next to Passing Cloud Winery. Just saying.
Trentham Falls.
A local hot spot for the glorious falls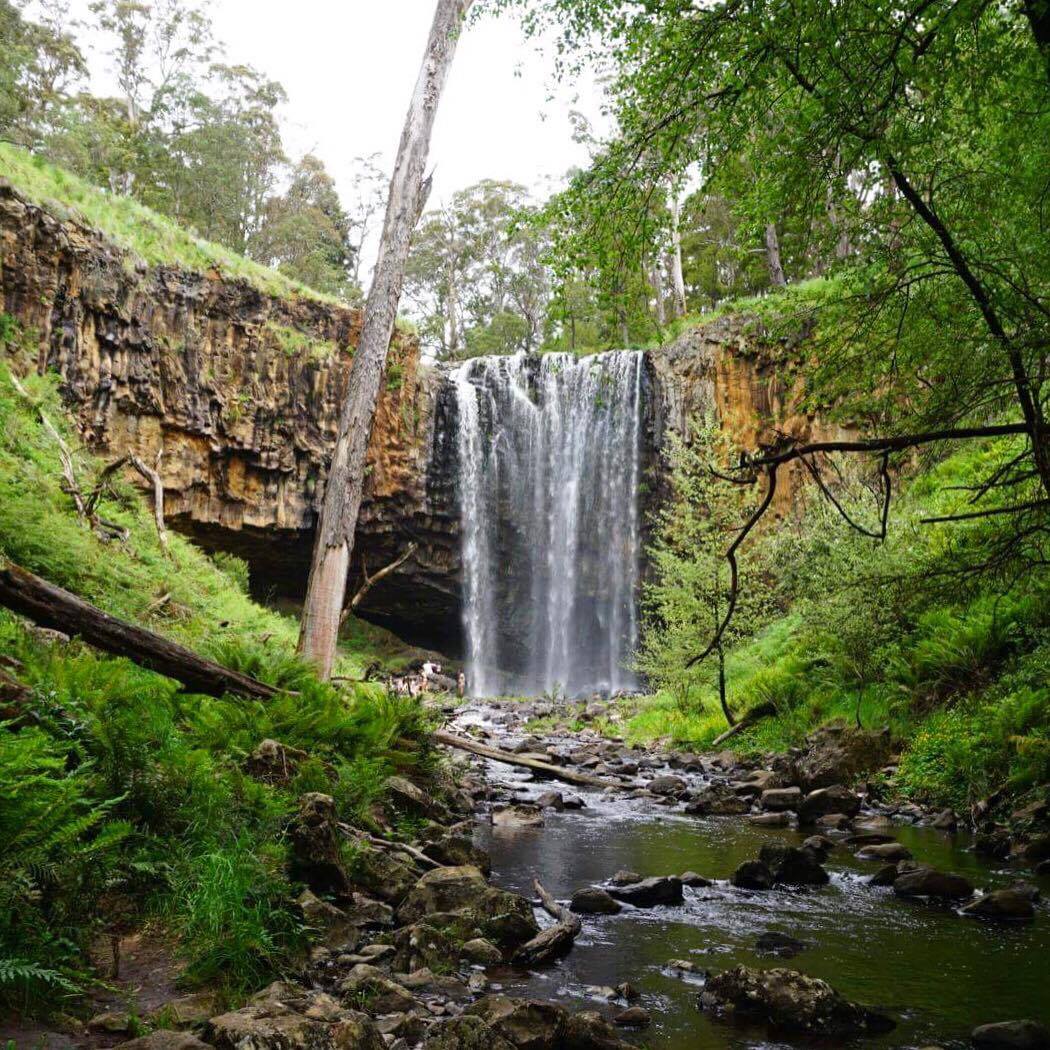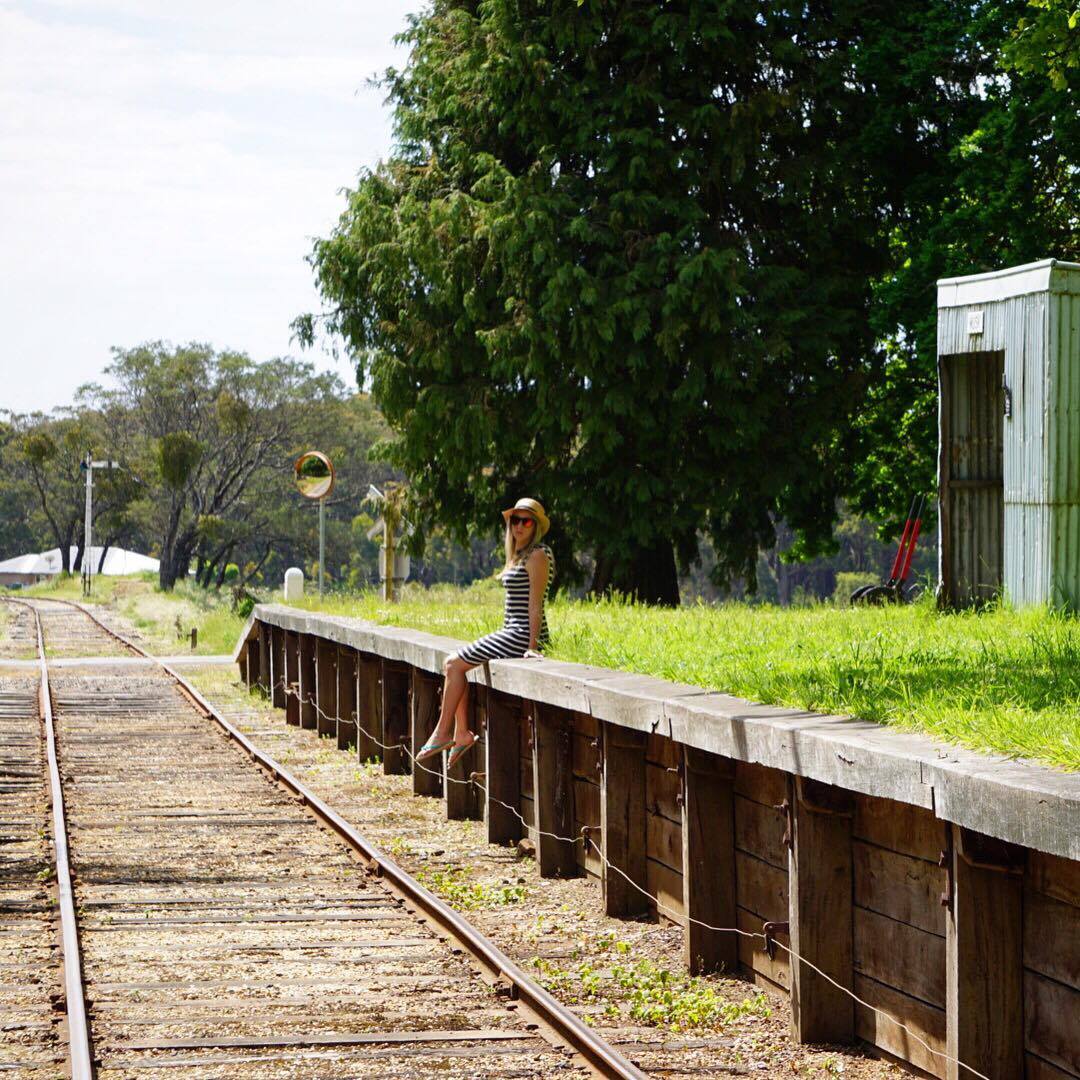 Is that all there is?
Ah nope. There's so much more to see and do in the Hepburn Shire. The area is such a chic getaway hotspot. It's hard to compress it all into one weekend. Ideally, you'd be able to spend a few more days exploring the surrounding regions too. If you've been and have a favourite area let me know in the comments below.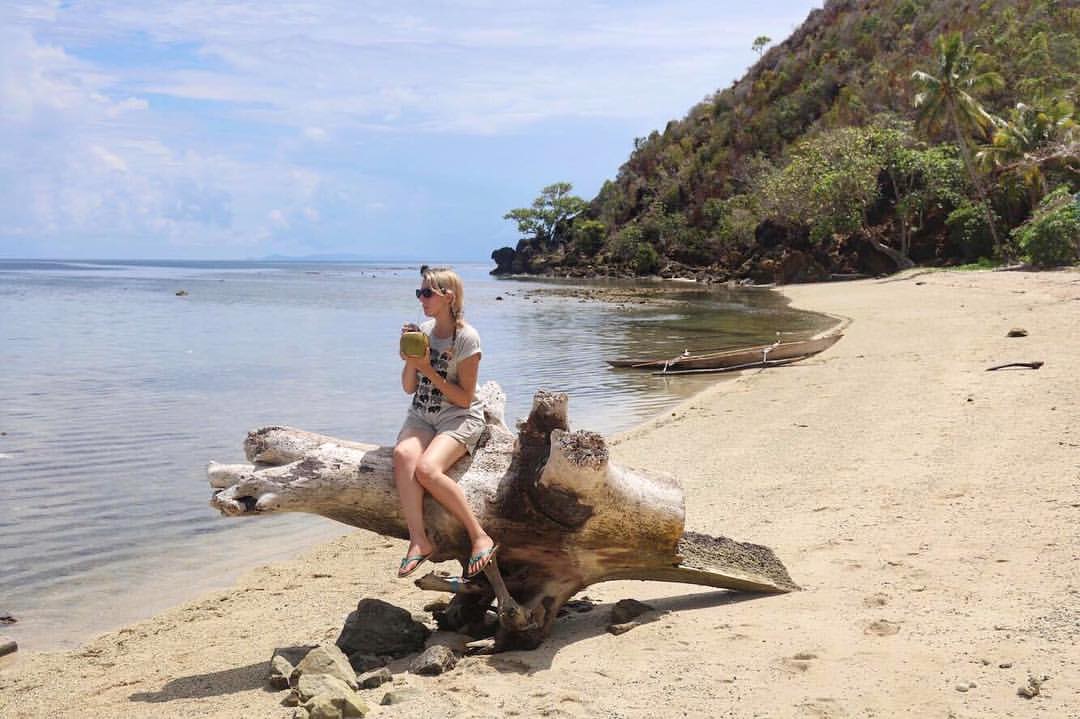 If You Liked This Post You May Also Like: