I've always advocated for exploring your own backyard. That there is a world of wonder that is just waiting for you to take that step into your well known wilderness. And finally I've taken a piece of humble pie, served with my own advice and taken a very civilised staycation in Melbourne, our home town.
Now in the past few months I've travelled to Adelaide, Sydney, Brisbane and Launceston. All these trips were rather whirlwind and hectic, as per the normal. These trips were a lot of fun but they really did make me question why don't we explore Melbourne more often? Surely there's something here that we haven't seen or done before? Or maybe it is totally acceptable to go back to our favorite haunts and enjoy ourselves?
Where to stay?
This was one of the toughest things to consider. Where do we stay? Melbourne has a LOT of accommodation options. Like a lot. From fancy pants hostels, a plethora of Air BnB's and some truly unique boutique hotels. It all depends on your budget and secret desires.
Now as this staycation was apart of the Month of Jean birthday celebration I knew that I wanted somewhere hidden away, with great food, an even better cocktail list and close to public transport. Also as an added bonus somewhere that was Insta worthy was a plus. Let me introduce you to the only hotel in Melbourne that ticked every single box – The Adelphi.
Perks
Giant bed – Complimentary mini bar -Free candy – in room and in the lobby -Dinosaurs
Less then great things
We only got to stay one night here. If there had been more time to sleep in the big bed, enjoy the bountiful breakfast and another night of cocktails.
Senses Engaged by The Adelphi.
We've stayed in some fairly swish places over the past few years. I really didn't think that I would be wowed off of my feet. Yet here I am, almost a month later, and still thinking about how amazing our stay was. The amazement starts at the check in. There's candy, dinosaurs and some very smartly dressed staff. After doing the usual paperwork, and google eyed look around we are guided to our room. But not before I pocketed a bagful of jellybeans.
Moments later a knock and welcome drinks are delivered. There's something really fun about bouncing in a giant bed, eating free candy and drinking sparkling wine. After a snooze and a seriously long, hot shower we were both in love with our temporary home for the night. It was a struggle to get out of the room to meet with friends for birthday drinks.
Despite being in the middle of the CBD the room is quiet. The halls are quiet. It's simply a delight here. I'm a super light sleeper and can't remember hearing anything ovenight.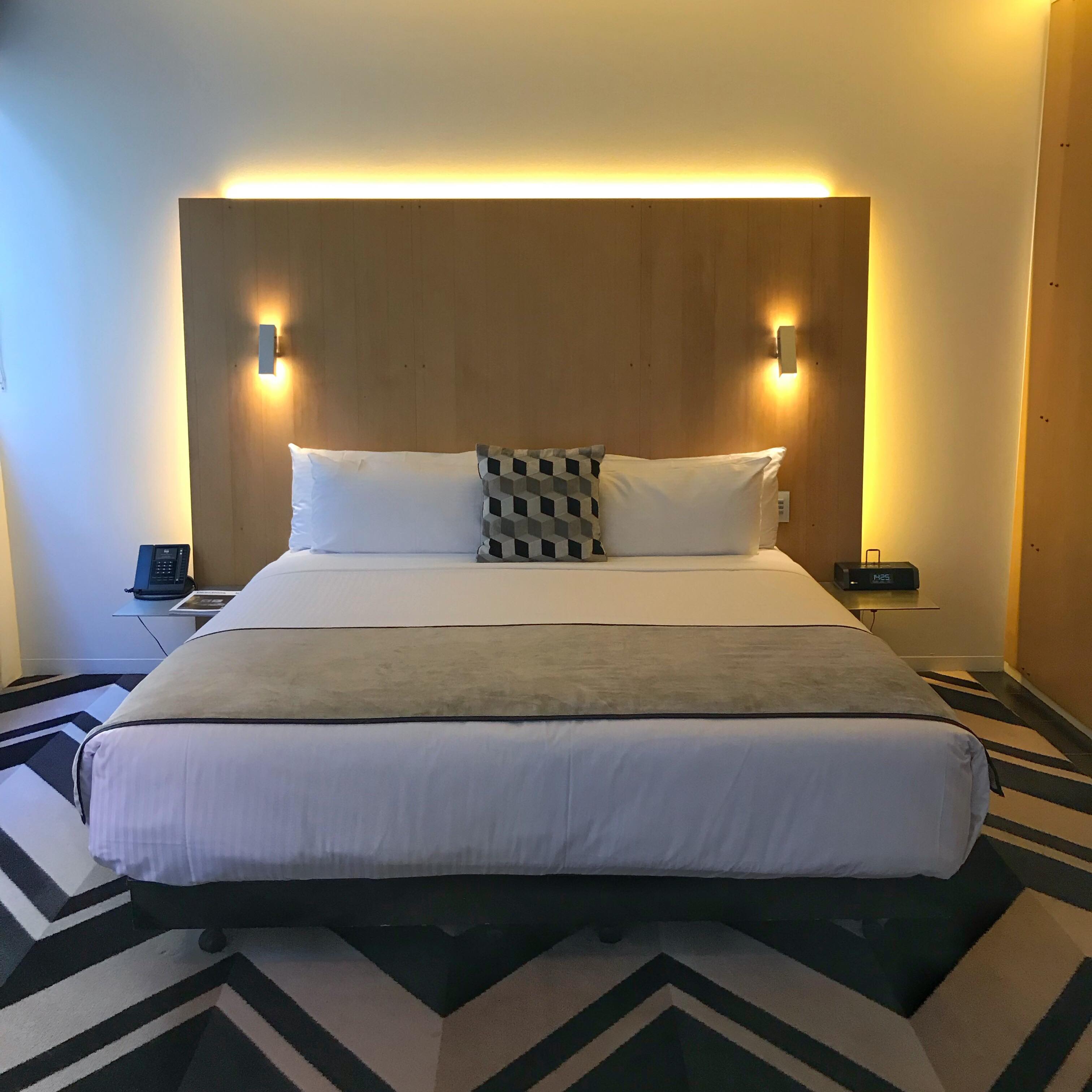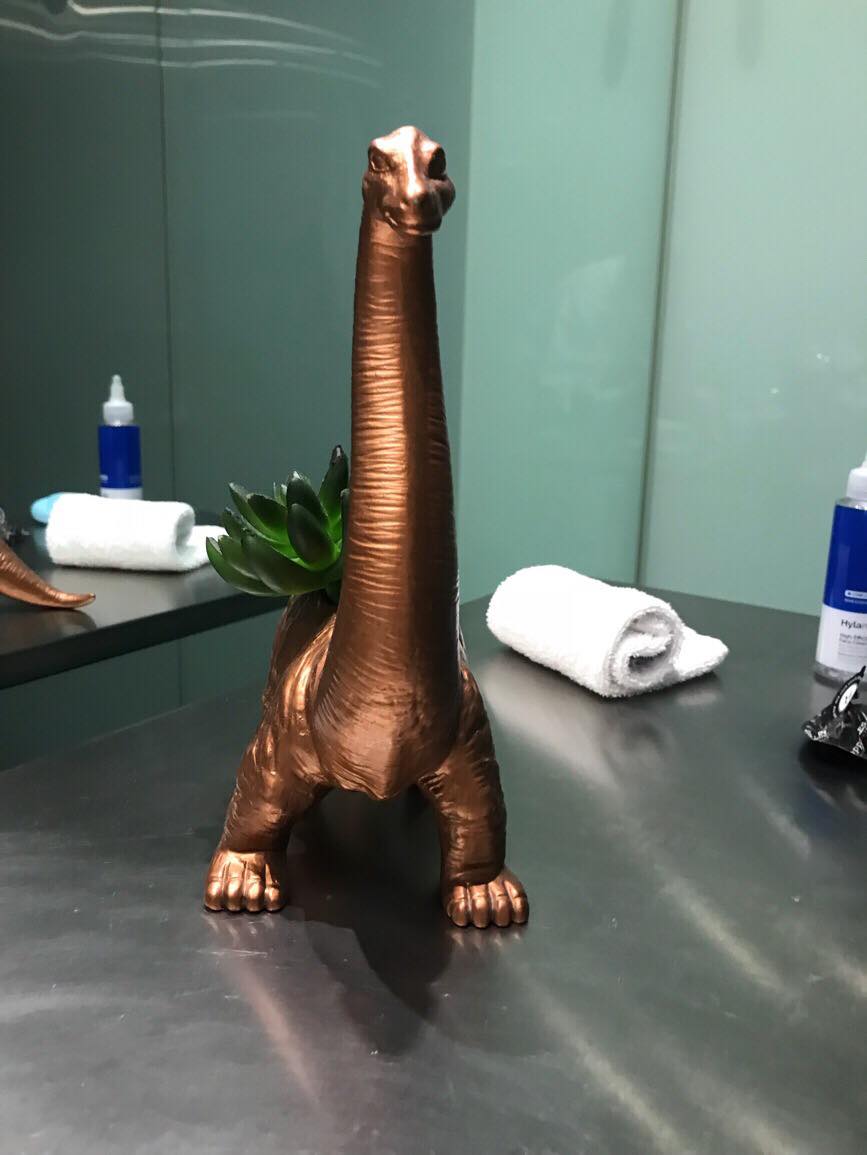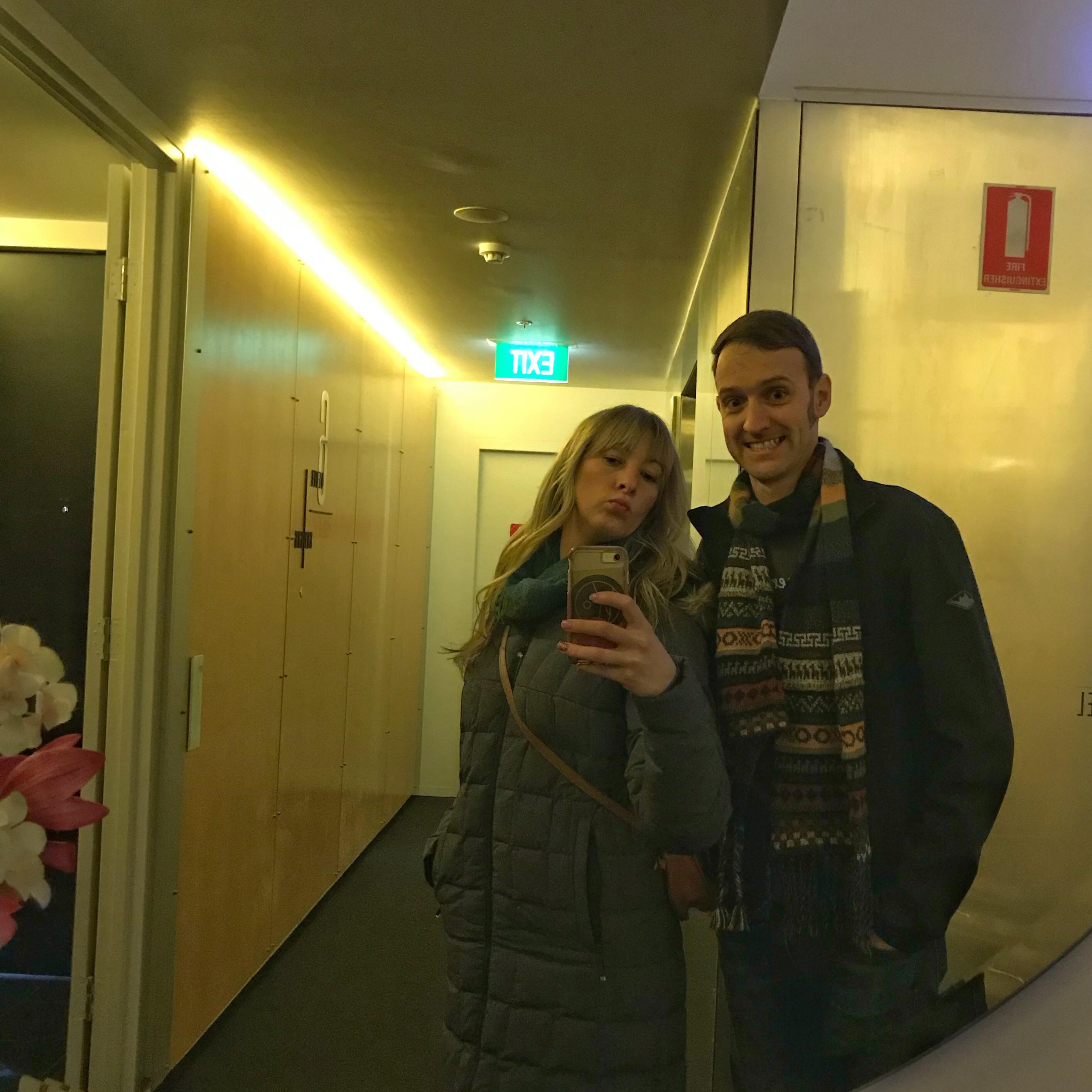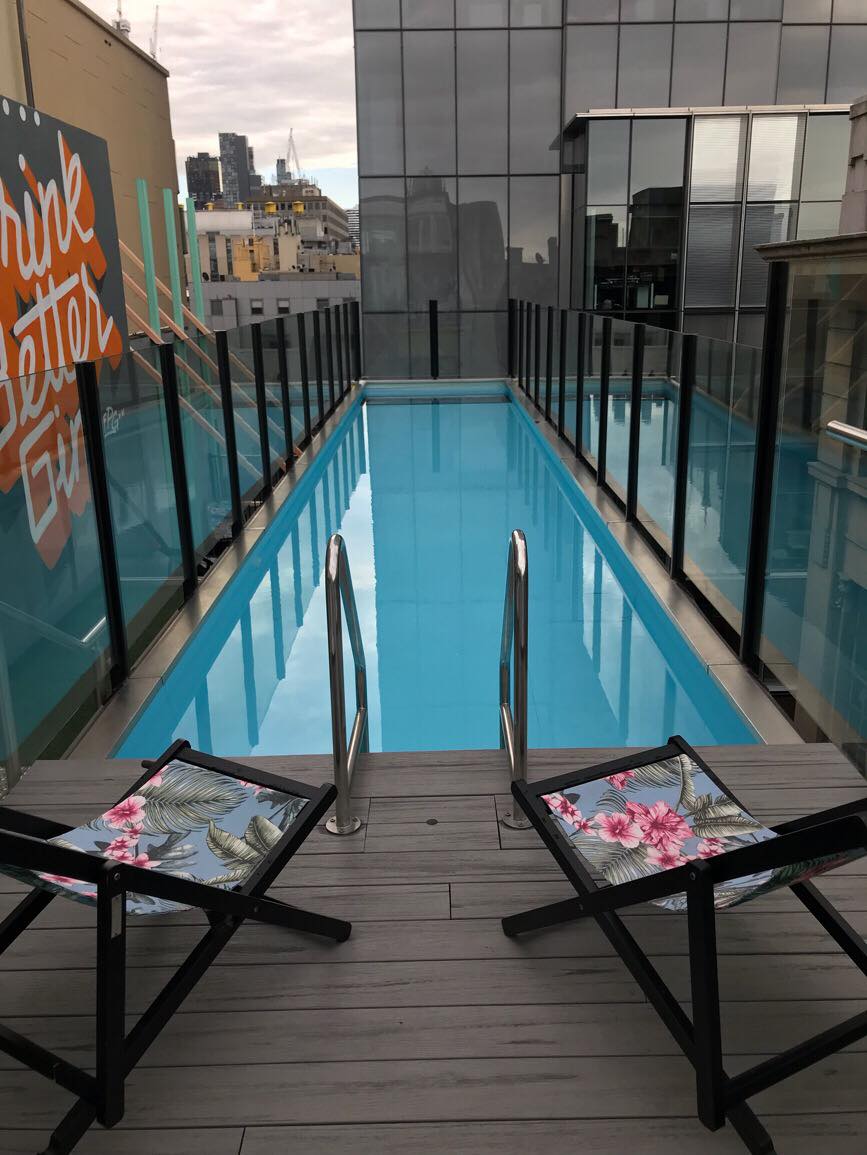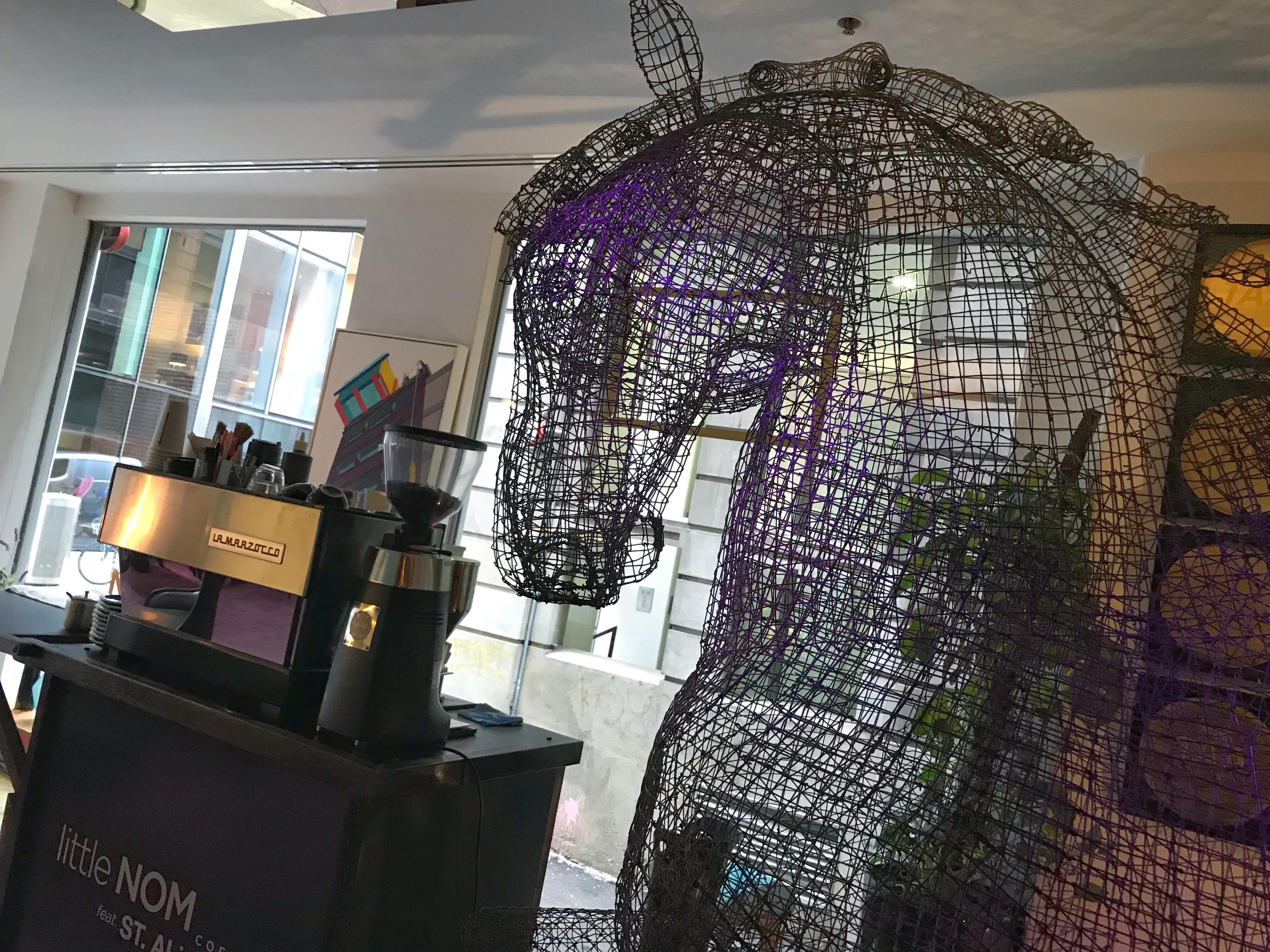 OH EM GEE at Om Nom
Now here comes the next wave of sweet delight. Hidden in plain sight behind the reception desk at The Adelphi is one of Melbourne's most poorly kept secrets – Om Nom Kitchen. Before our staycation I'd never actually managed to get myself to Om Nom. I'd tasted their magical morsels of divine desserts at events, private functions but never sat down and enjoyed the show. Our first mistake coming here was having dinner with friends before hand. Even though we had left time in between, walked it off, it wasn't enough. Don't come to Om Nom having any previous food. You'll need the space.
The menu here is very seasonal, so what we enjoyed sadly you may not get to taste. Don't let that worry you though, the menu is 110% amazeballs. Delicious peanut butter raspberry jelly filled amazeballs. I really don't want to go into heavy handed details on what we ate, but I will share with you a few of terrible photos of the wonderful creations. Rather then be good travel bloggers and take a bucket load of photos of our food, we put down the phones, watched the bar tender work his magic on our drinks and had a conversation with one another. The combination of a good food, good cocktails and good conversation made for a wonderful evening.
*Hint* We ordered the Sweet Treats option, which gave us a cocktail each and a dessert. Book your table at Om Nom Kitchen now.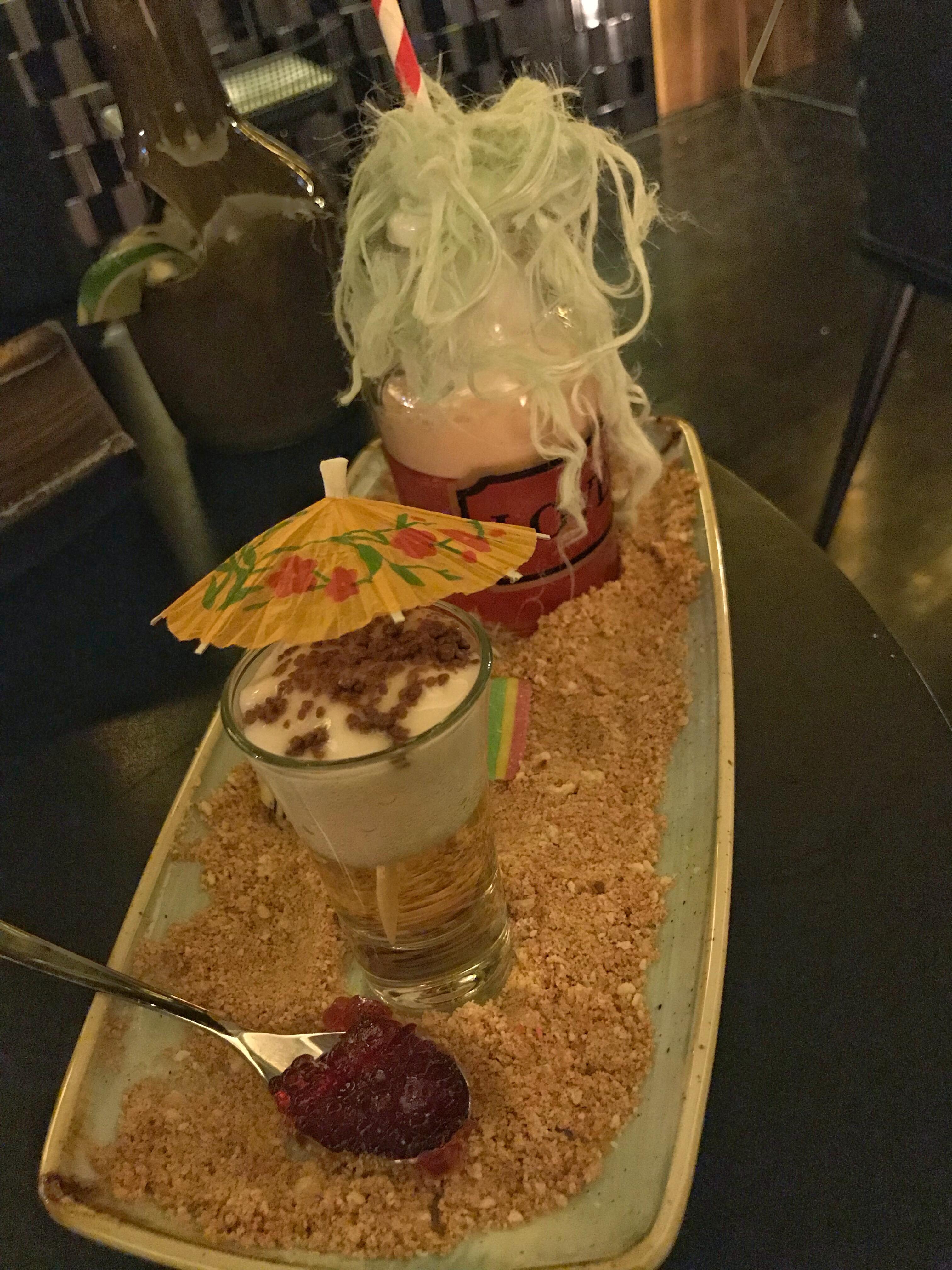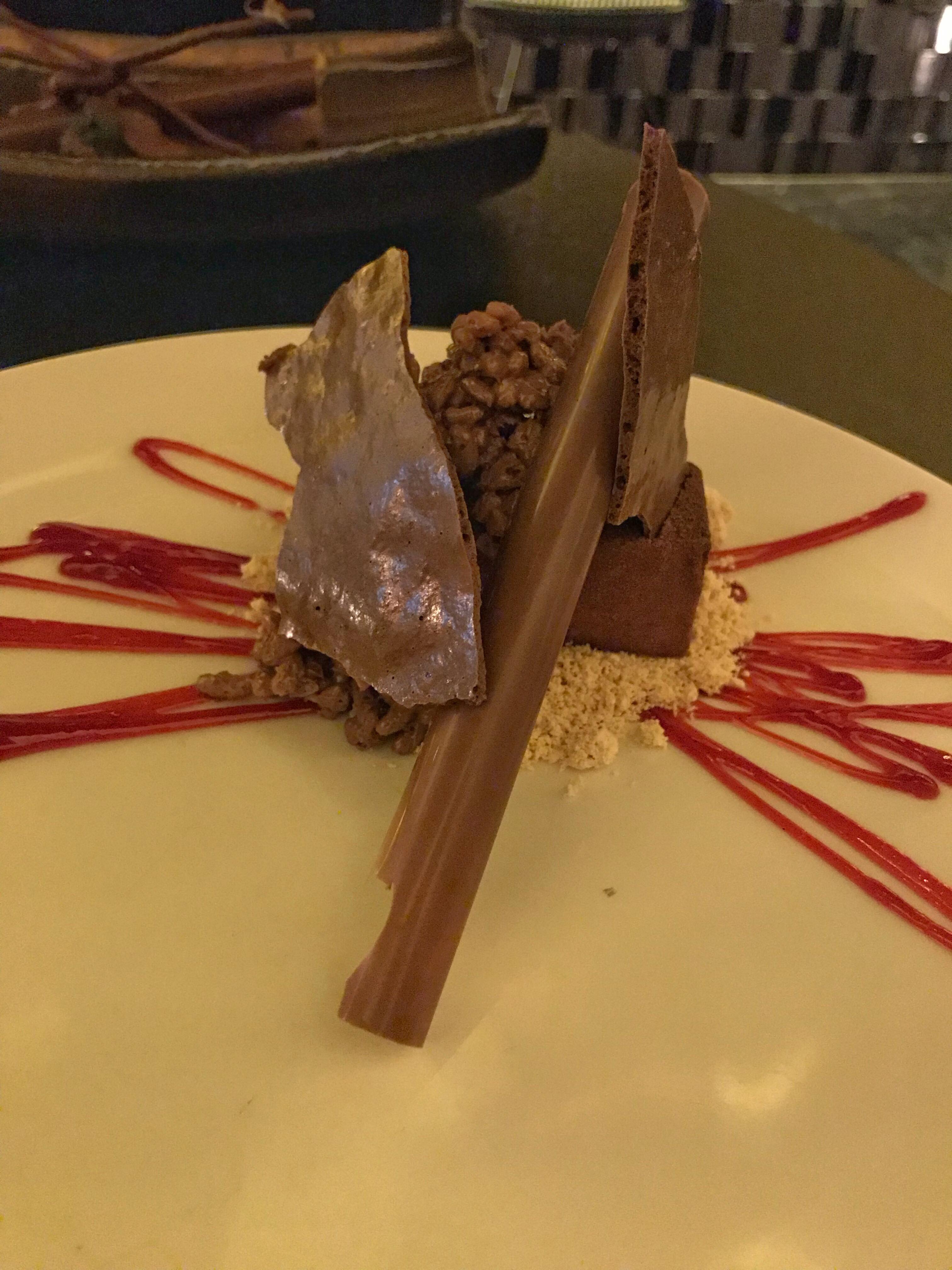 What else to is there to do on a Melbourne staycation?
IF you can drag yourself away from the Adelphi, the rooftop pool or Om Nom Kitchen with their amazing breakfast than there is a lot to do around Melbourne town.
Top three things to do when enjoying a Melbourne staycation
Drink all the coffee. If you don't like coffee that's ok we can still be friends. You could grab a chai latte, a hot chocolate or a bubble tea. You really can't enjoy Melbourne without a cafe experience or two.
10,000. Steps, not dollars that is. Walk around the city and enjoy all the spoils. There's the traditional art galleries such as the NGV or you can enjoy a more modern day, ever changing street art style gallery. Hoisery Lane is only minute away from the Adelphi.
Pick your spirits up and enjoy a picnic. Melbourne has great food, wine and green spaces for you to enjoy. Spring St Grocer has a fromagerie down stairs.
There's just so much to see and do in Melbourne!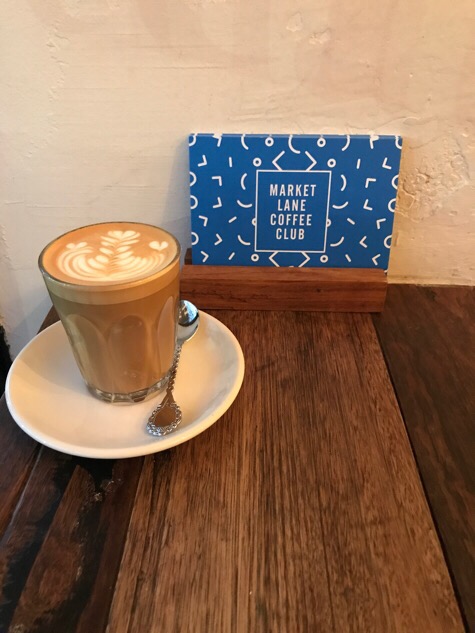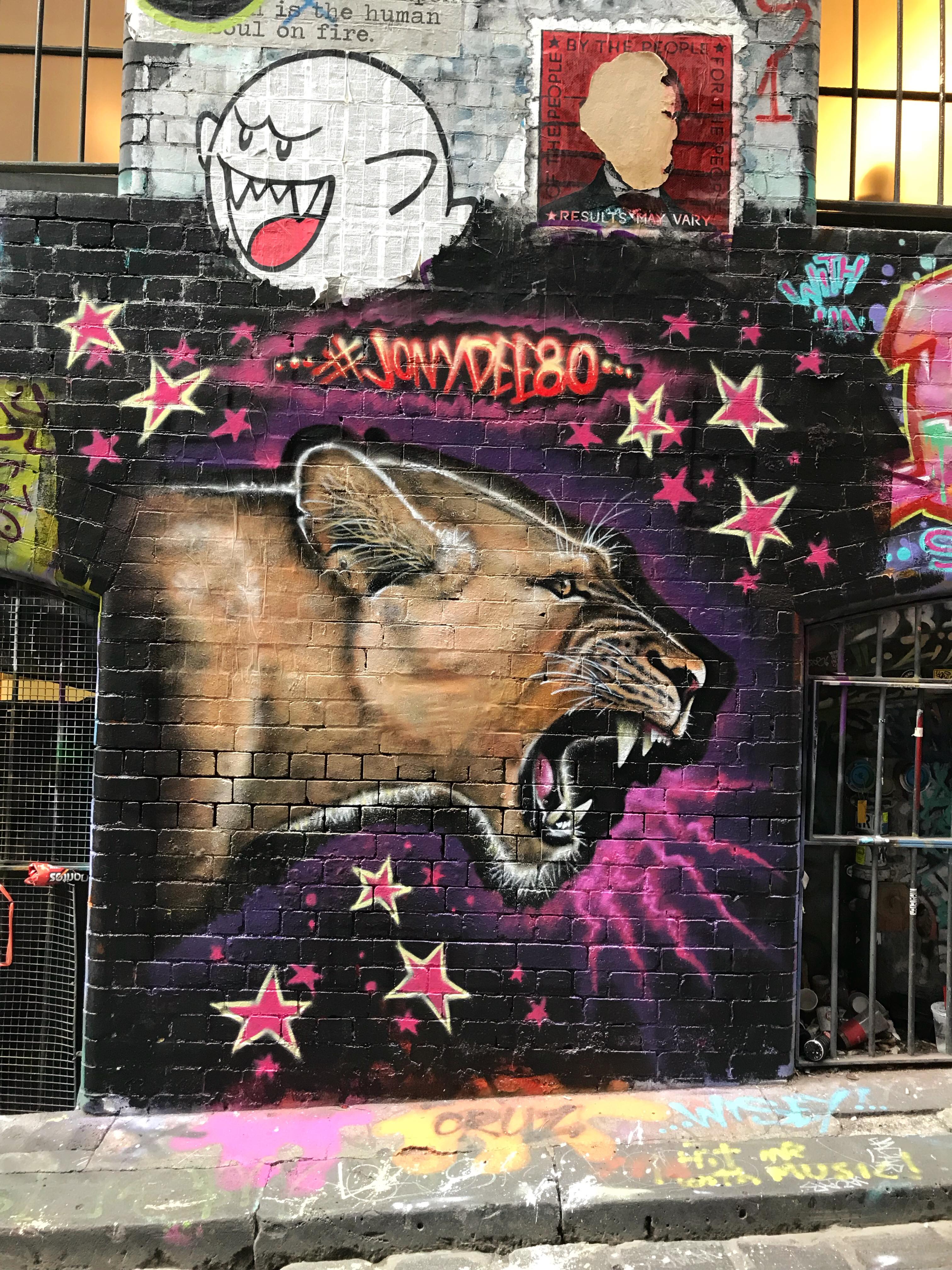 Melbourne is a great city for a staycation
There's no doubt about it. Melbourne is an amazing city to have a staycation. It's easy to walk around, there's amazing food and coffee and the public transport within the CBD is free! YAY. But if you want to go beyond the CBD you will need to get yourself a Myki. There's no way to bu a train/tram ticket once you're on board. You can buy one at a major train station or at a 7Eleven. So other than our poor excuse for public transport ticketing Melbourne is a great staycation city.
Have any Melbourne questions? Let me know and I'll tell you all.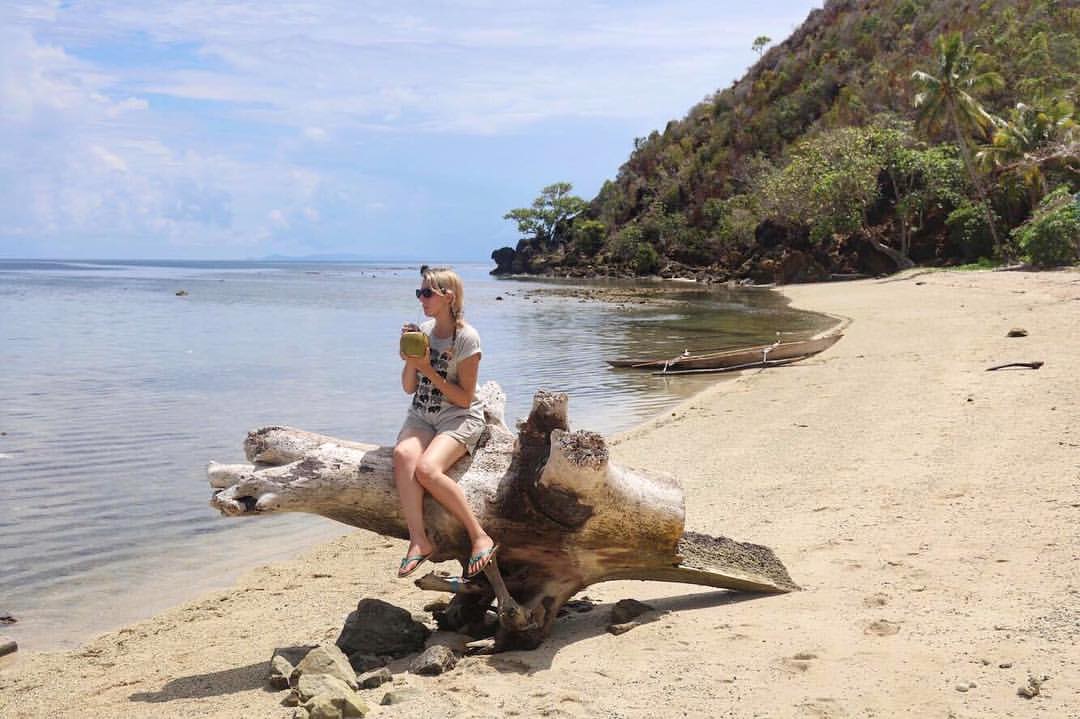 If You Liked This Post You May Also Like: