If you had told me, even just a month ago, that I would fall in love with Launceston and would be doubting all my recent life location choices I would have thrown a fish at you. Most likely a marshmallow fish from New Zealand but a fish nonetheless. Because there is no way that I would have accepted your prophecy that I would fall in love with Launceston and want to move to this quiet Tasmanian city.
This got me thinking – Is Launceston the perfect Tasmanian city for a ladies weekend away?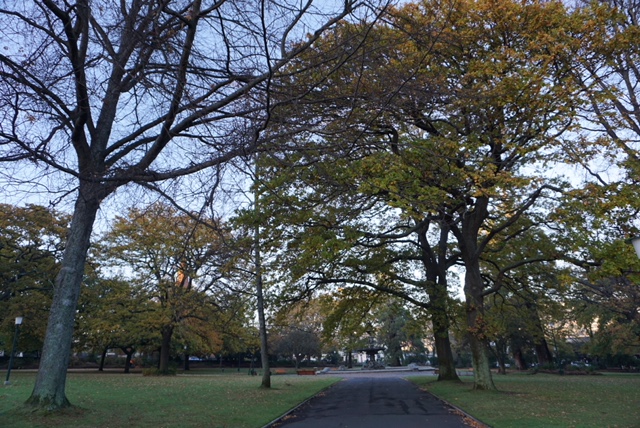 Living high on the hill at The Charles, Mantra
Usually, when I'm travelling I'm more of a right in the middle of it kinda girl. Yet with its petite size and walkability the best places to stay in Launceston aren't actually right in the middle of the CBD. Now being all Tasmanian like you'll want to stay somewhere that has some quirky history behind it. Who has time for a boring hotel? Welcome to The Charles. A UFO looking hotel that was once a hospital and is now a delightfully hidden gem in Launceston. Like most of the truly fun things in Tasmania, it's hidden in plain sight.
When you are looking for the perfect ladies retreat you may not necessarily consider The Charles. If that's your choice fine but you'll be missing out on a lovely nights experience.
On arrival to The Charles you'll find welcoming staff at the front desk. If it's your first stop in Launceston try not to look too surprised. Unlike their main land cousins, hospitality staff in Launceston are genuinely nice people and are happy to have a chat to you about life, the universe and what to do about town.
As you walk along the wide halls you'll notice the absence of sound. The hotel is eerily quiet and serene. There's a subtle mood that flows through the halls in the autumn colors. It's had to put your finger on but you'll appreciate the serenity and quiet when it comes to bed time.
The rooms here are spacious, bright and full of happiness. The bathrooms are equally as spacious and clean. It may sound daft but not all hotels are cleaned to the same standard. There's plenty of room to stretch out and get your yoga on. Which you'll most likely need to after enjoying a meal in the restaurant.
It's the little things that really make this Mantra hotel stand out from the rest. The super pleasant staff, the cleanliness, and the additional treats. Even after eating ourselves to happiness downstairs in the restaurant I couldn't resist the cheese platter that someone lovely snuck into the room.
Don't Count the Calories
Tasmania truly is a delicious state. So don't count the calories just enjoy the abundance of fresh produce and some seriously talented chefs.
Sweet Brew
93 George St, Launceston Tasmania.
This an early morning stop off point. Like many cafes in town, the doors shut up rather early at around 4pm. You really want to start off your day with a decent coffee and a decadent sweet treat. The cronuts here are so light and fluffy it'd be a sin to not buy one. BUT be warned they sell out, hence the suggestion to start here early.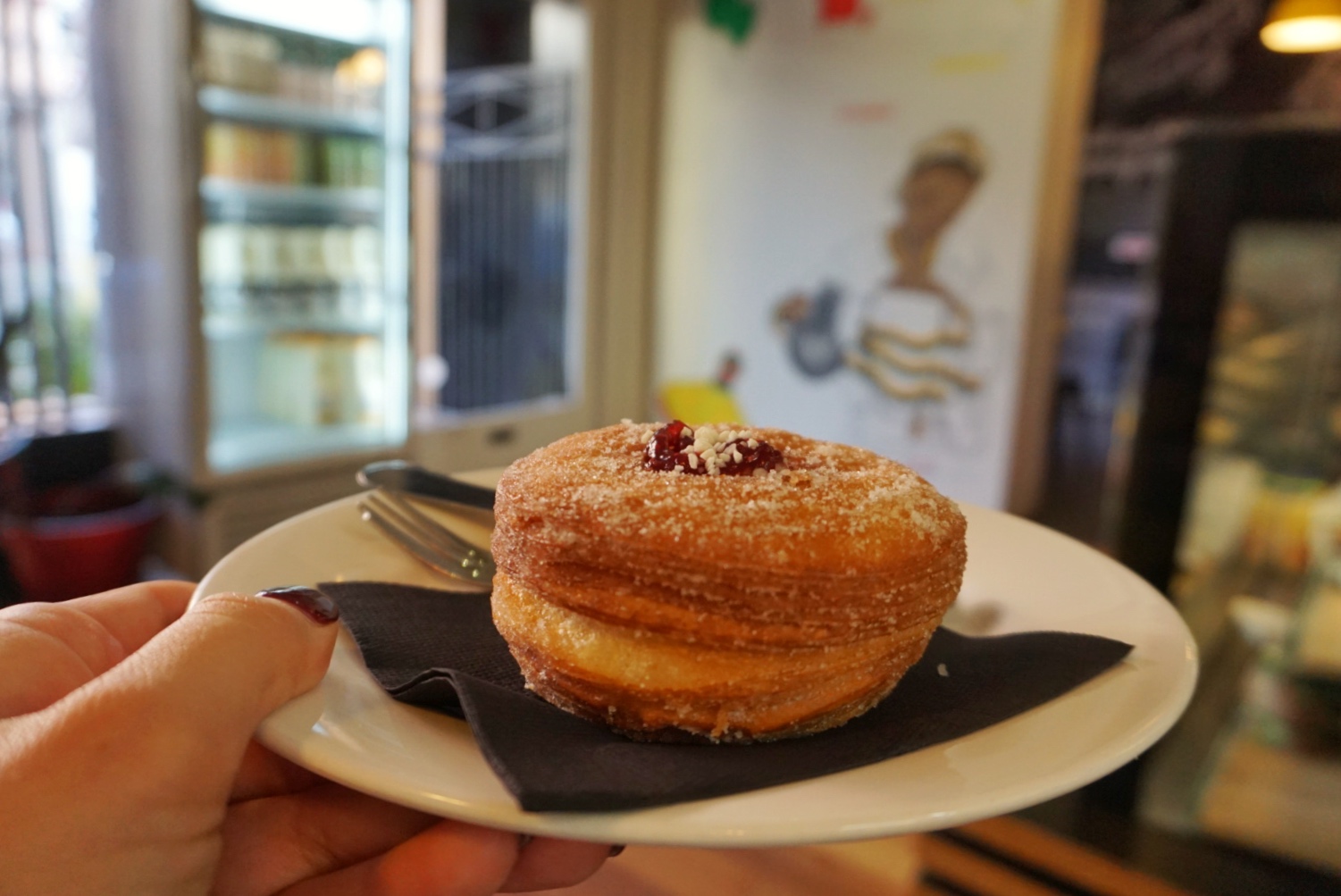 Bryher
91 George St, Launceston Tasmania.
A charming old school cafe, complete with classic cakes and an ever changing local produce menu. The staff here aren't the friendliest but the cake is worth it.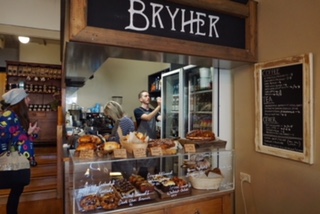 Geronimo – cocktails & dinner
186 Charles St, Launceston
Order yourself a Queen Lizzie, the halloumi chips and thank me later. I'm not saying anymore as it'll spoil the surprise. Here's a sneak peak of what is on offer.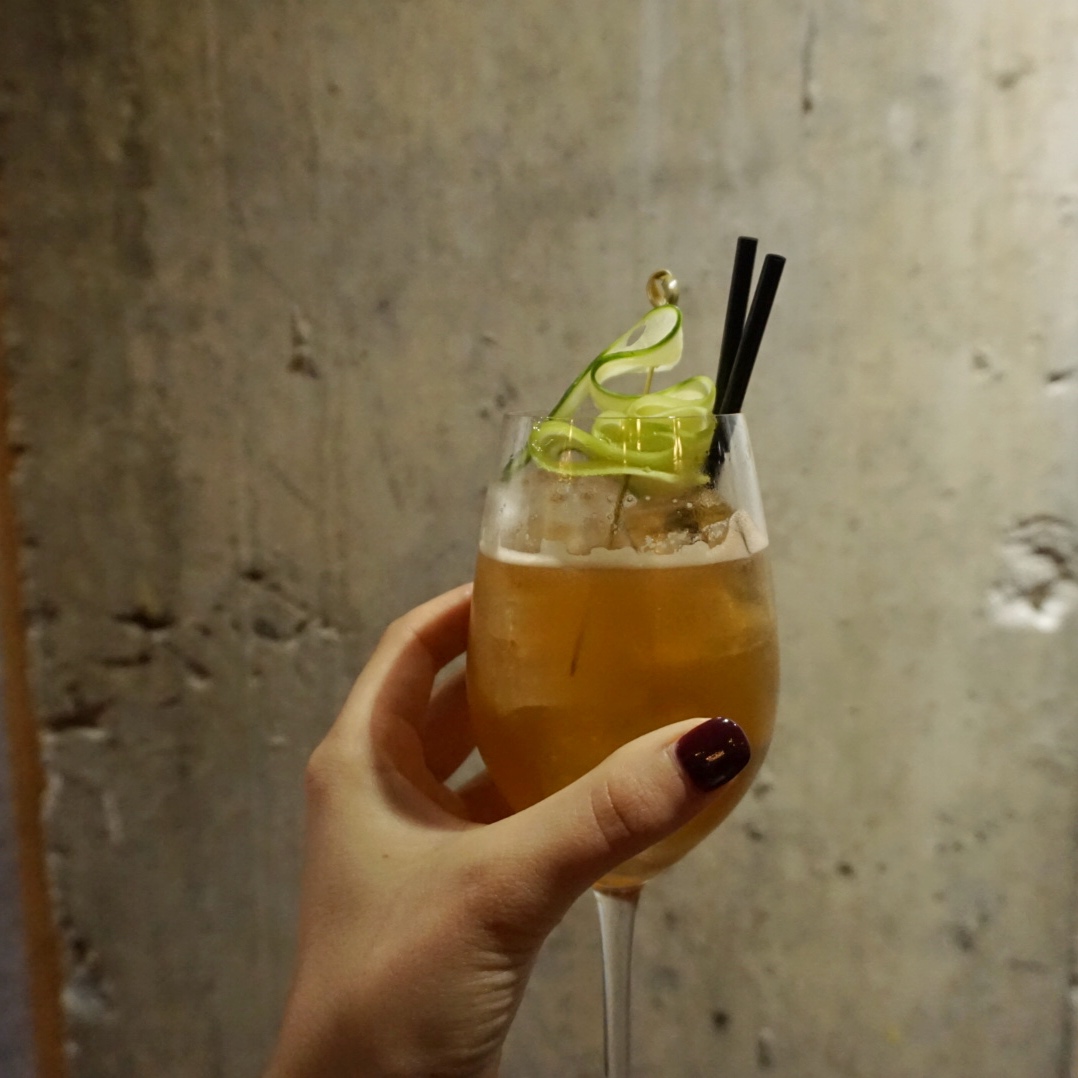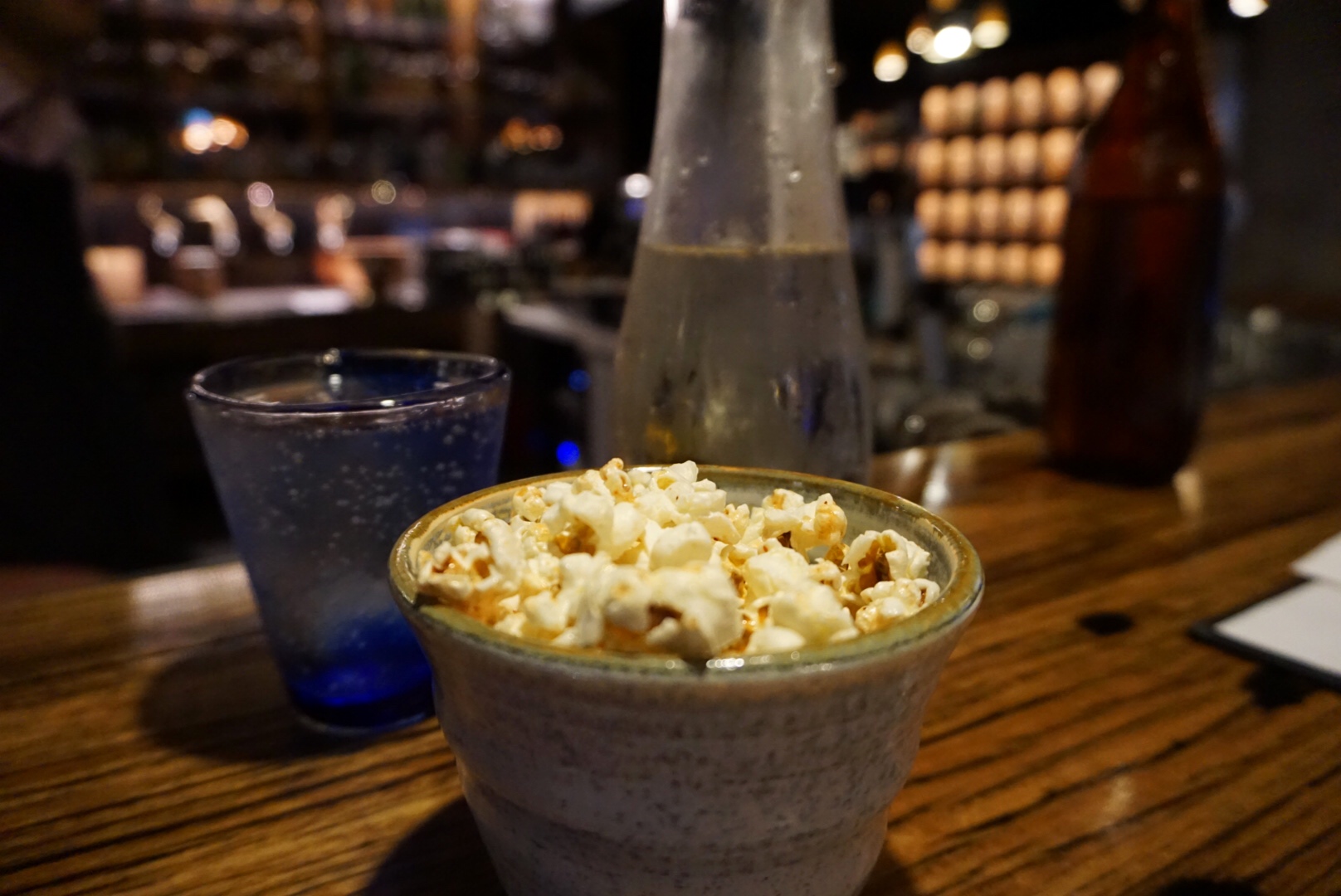 Eating your way around the outskirts of town.
Launceston isn't a big town. You can easily walk around to the above places and have a most delightful time. If you're feeling a bit more adventuresome and want to try some new areas here are a few suggestions.
Josef Cromy Winery
370 Relbia Rd, Relbia TAS 7258
Is about 15minutes outside of Launceston, towards the airport. You'll find yourself driving through the hills and far away. Though not really that far away. Just to a place where the wine is divine. On arrival, you'll think I'm a fool as you walk into the tiny house that is the cellar door. Trust me, keep walking and you'll find the door to wine Narnia.
Evandale
18km from Launceston
One of the many beautiful and petite historical towns in Tasmania. The majority of the buildings are in immaculate condition. During the week there are a few shops open and a café. Nothing terribly fancy and not the reason that people flock here. The Sunday market is the reason to come along. It's a jolly jumble of food stalls, antiques, bits and pieces. It's the food stalls that you really do want to explore. On arrival walk in, grab a coffee and enjoy a morning tasting the joys of Tasmania. Don't pass by the Dutch waffle guy.
Christmas Hills Raspberry Farm
9 Christmas Hills Rd, Elizabeth Town TAS 7304
Heading out to Cradle Mountain or Devonport? Then you are in for a raspberry-licious treat. Even if you only have 10mins to spare you need to get the chocolate covered raspberries. The big packet. Don't question it, just grab a packet and enjoy with wine. Just across the road, literally across the road, is incredible ice cream. Van Diemen's Land ice cream. Even if you go in winter, stop buy and enjoy a tasting of ice cream.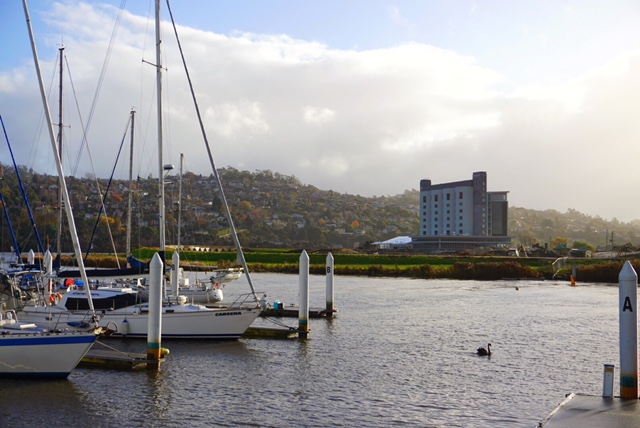 And there's so much more on offer.
I could go on for hours and hours about how lovely Launceston is. Almost enough to make me want to pack up my bags and move there. But it does get mightily cold. Even too cold for little ol' me.
So do yourself a favour, grab the girls and go visit Launceston for a naughty weekend away.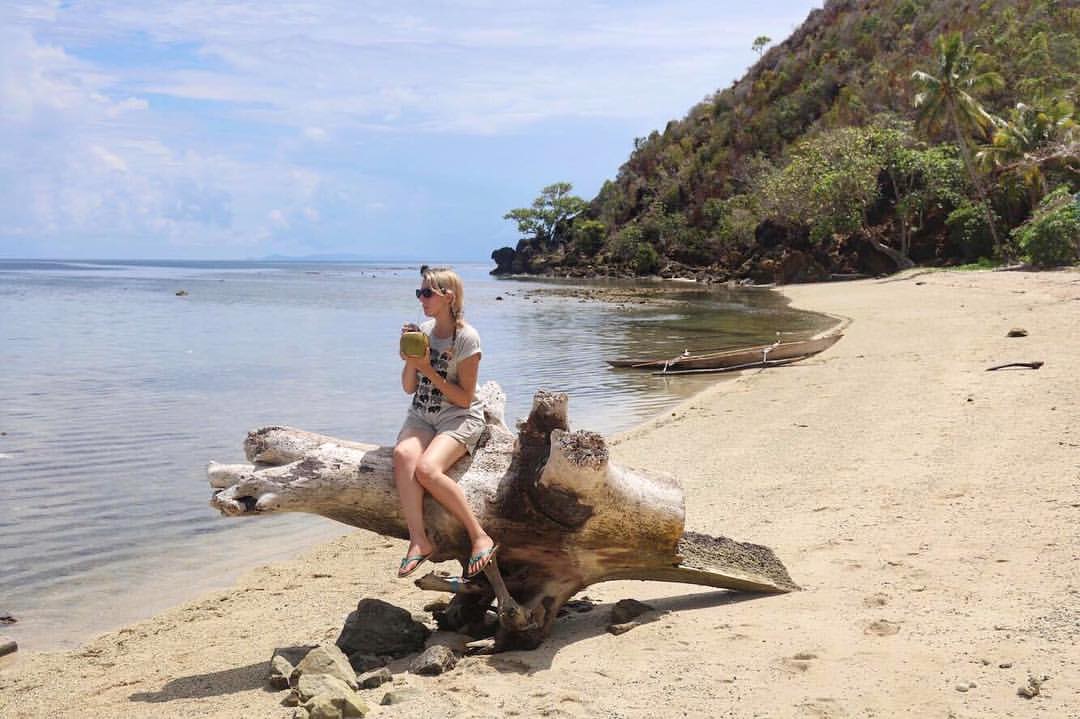 If You Liked This Post You May Also Like: