The road is long, it winds around the mountain side and flows through the forest. The trees stand tall and look down at me as I maneuver the car slowly up the mountain. It's almost difficult to believe that I'm in Tasmania and not walking along some long lost trail found in a JRR Tolkein novel. I'm waiting for a mythical creature to jump out in front of the car at any moment, or for the heavens to open in one of Tasmania's infamous torrential rain falls. Instead I'm met with the serenity of the mountain mist. The world is silent.
How could I not once more fall for the charm of Cradle Mountain? This is a mountain that oozes charm, a luxury lodge and some of the most picturesque areas of Tasmania. As I step out of the car, into the near-freezing wind, I'm reminded that despite our modern day luxuries this is the wild. Well the edge of the wild. Dashing into Cradle Mountain Lodge to check in I remember an odd fact that we are sitting on the very edge of some 16,000 sq km of wilderness.
Thankfully on arrival, the lodge reception is warmed by a wood fire and a smile from the staff. Check-in is simple and swift. Before Brittany has time to run around the lodge looking for wombats I'm shuffling her back in the car to go find and explore our log cabin.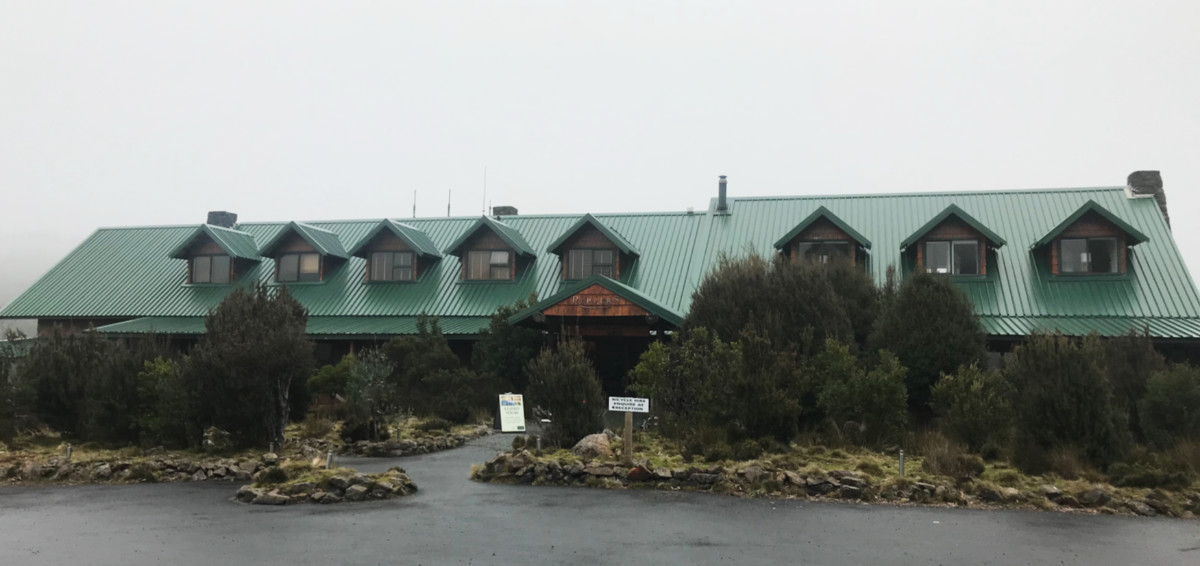 A Place to Call Home
Our first night is spent in a family spa suite cabin – one of only two on the property. The cabin comes complete with a wood fire, a spa big enough for the family to be in though realistically who wants to share a spa? Oh and a luxurious king size bed in the main room and two singles in the attached room. Perfect for a family or two travel bloggers on a romantic trip away.
Now you might be wondering why we only spent one night here. Unfortunately for us, there was a very young guest in the cabin next door who decided to test out his lung capacity at 6am in the morning. For anyone who's wondering yes he did have fabulously healthy lungs. So to ensure that all parties got to enjoy the peace and quiet of the mountain we were fortunate enough to be relocated to a king spa suite. The staff were exceptionally understanding the next morning when I turned up bleary-eyed and asked for some assistance in relocating us. Not one to kick up a fuss it was pleasant to have them happily arrange a room change for us.
The newer log cabin was slightly further away from the main lodge, didn't have the epic views of the lodge BUT it did have a good night's sleep waiting for us.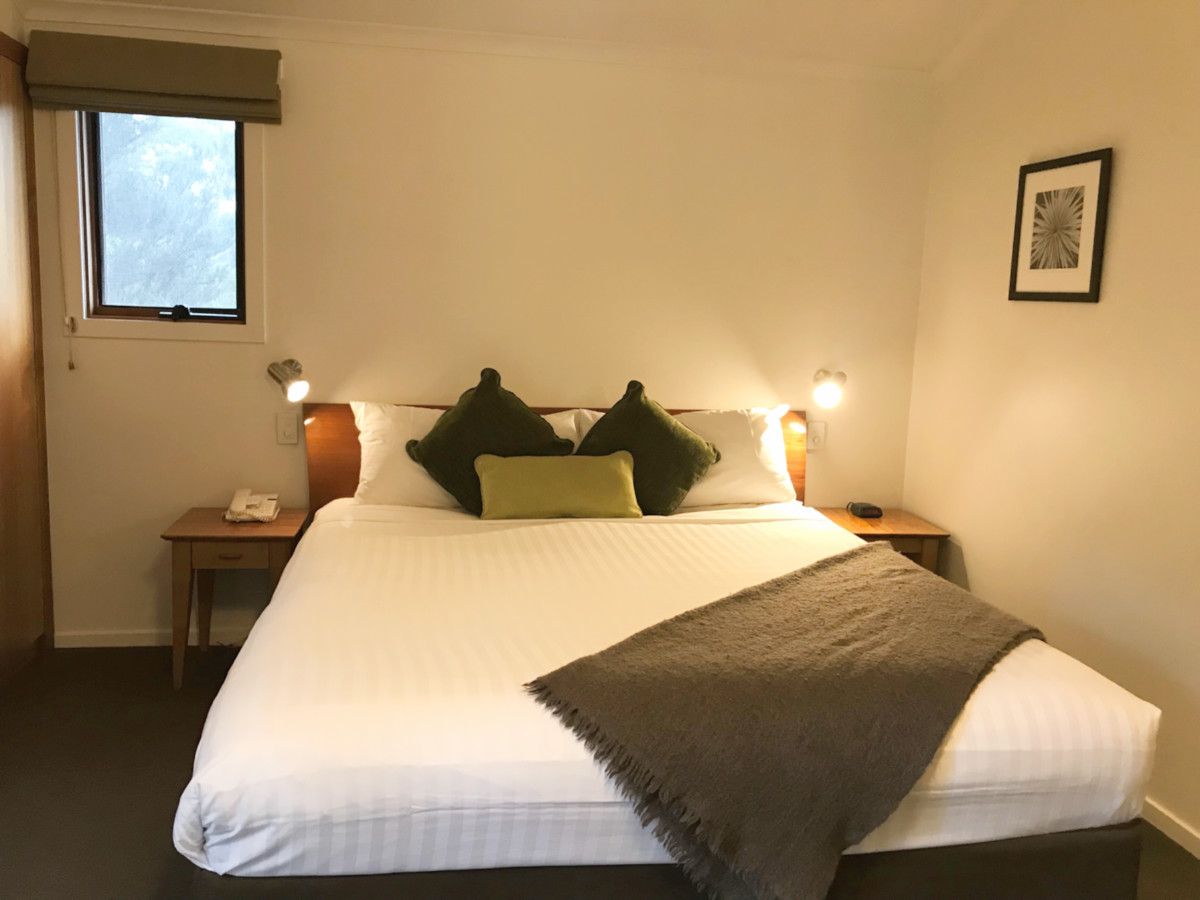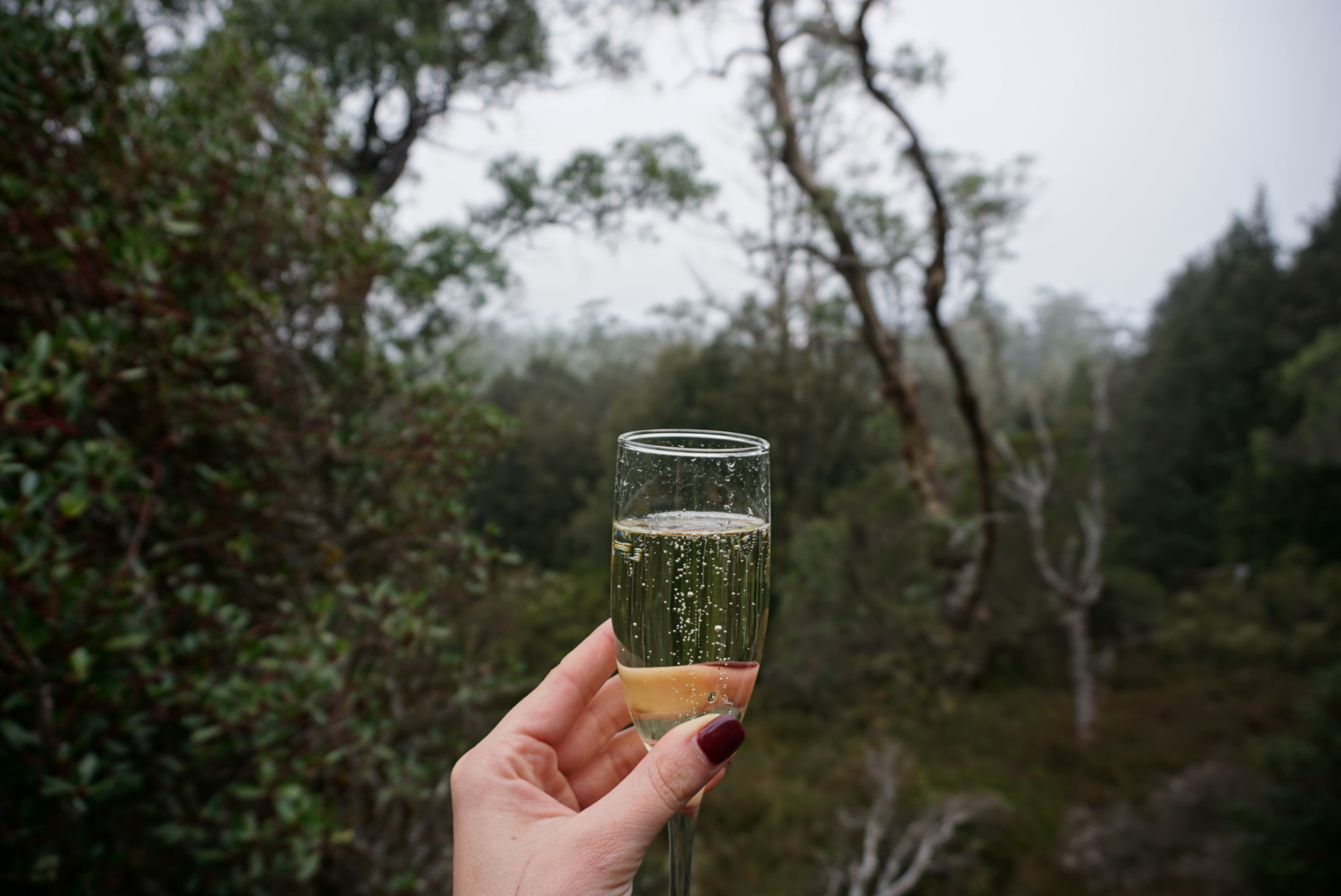 A Warm Welcome at the Waldheim Alpine Spa
Who can resist the temptation of a spa treatment? Ah, not me. No ladies weekend away is complete without at least one pampering session. As travelers, we so often miss the luxuries of home, like baths.
Even though this was my second time being pampered at Waldheim Alpine Spa it was just as delightful as the first. As Brittany snuck off for a massage I fell asleep as the wonderful Michele rubbed my face to happiness. It was actually rather embarrassing when I woke myself up to find that the sun had set, and my treatment was over. As Michele left me to find myself, as truly I had drifted off, I was sure that my treatment had been cut short. Surely that moment from closing my eyes to know wasn't an hour? My treatment had whisked me away to a place where time did not exist.
Yet the highlight wasn't the spiced tea, the lovely Michele (she really was wonderful) but getting to spend time in the Sanctuary, Waldheim's private outdoor spa area. Complete with a lounge area, a steam room, sauna and yes an outdoor spa. As we de-stressed from the oh so stressful treatments we sat in the spa and watched the stars come out. It's really the most magical way to start your evening. Sadly there are no photos because we were too busy spending our time indulging in the luxury than being obnoxious travel bloggers.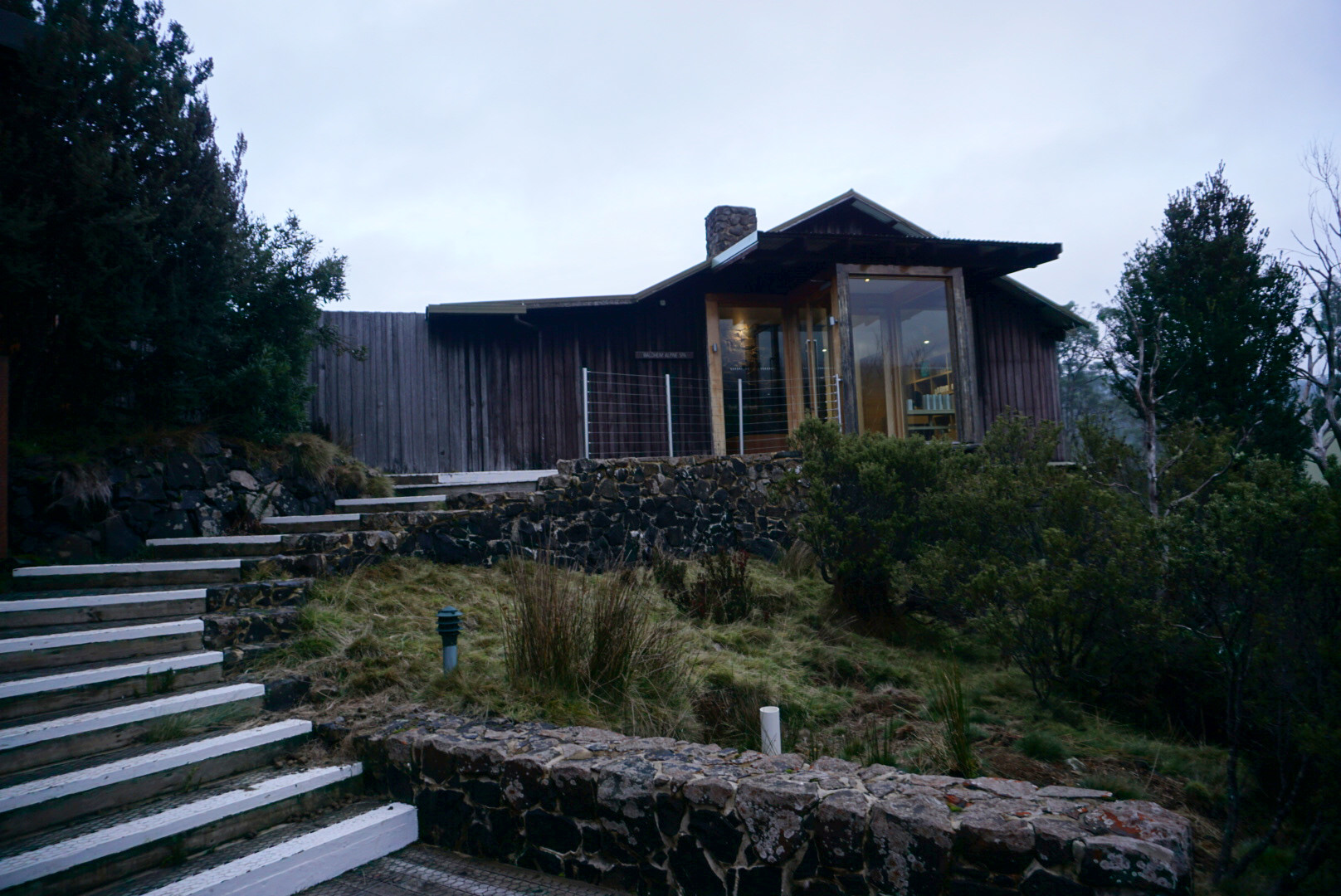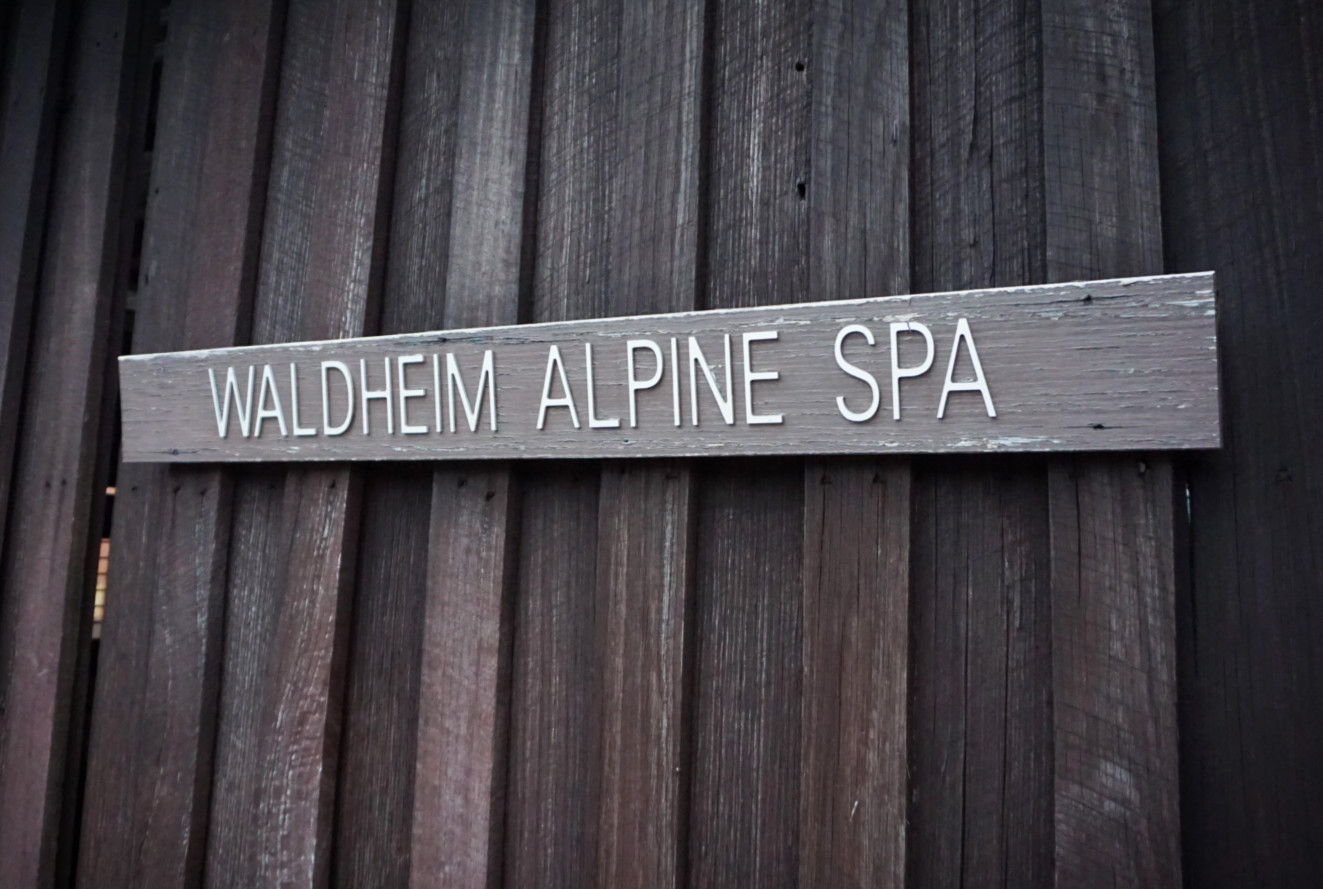 A Foodie's Paradise
One of the most surprising things about Cradle Mountain Lodge is the serious foodie scene hidden atop of the mountain. The chefs here take their dishes oh so very seriously. Which means that you get the best local produce turned into delightful dishes designed to charm the pants off of you. I'd be very surprised if you walked out off here without a food baby belly and ready for bed. The Highland Restaurant is the place to be wined and dined to happiness. Whilst I am singing the praises of the food really it was Denah the young wait staff member who was the proverbial cherry on top. Usually, I don't mention staff by name, as everyone deserves their privacy. In this case, I'm breaking my own rules – Denah made our stay that little bit more memorable. As we were gorging ourselves on salmon, steak and what not Denah was working her magic charming guests – in multiple languages. Even the next morning Denah was exceptionally perky, helpful and just all around a pleasure to have around.
For a less formal dining experience, there is the Tavern Bar. A lodge-style eatery, with an open fireplace and spectacular views across the park. It's a great place to meet the more extreme hikers who've just completed the Overland trek. Now I've eaten around 4 times here and each time I go back for a bucket, I mean a bowl, of soup. It's house-made and delicious.
Walking Into the Wilderness
It wouldn't have been a trip to a national park with me without a good hike. Thankfully for Brittany, I had a spare pair of hiking boots, cause ain't nobody got time to get cold feet on a walk. There are quite a few small hikes that can be done straight from the lodge or you can drive into the St Clair National Park and do one of the many hikes from there. Dove Lake is the most popular short hike, taking around 2 hours. Depending on how much time you want to spend posing for photos.
Just a note – Tasmanian National Parks aren't free. The staff at Cradle Mountain Lodge can help you with your entry pass.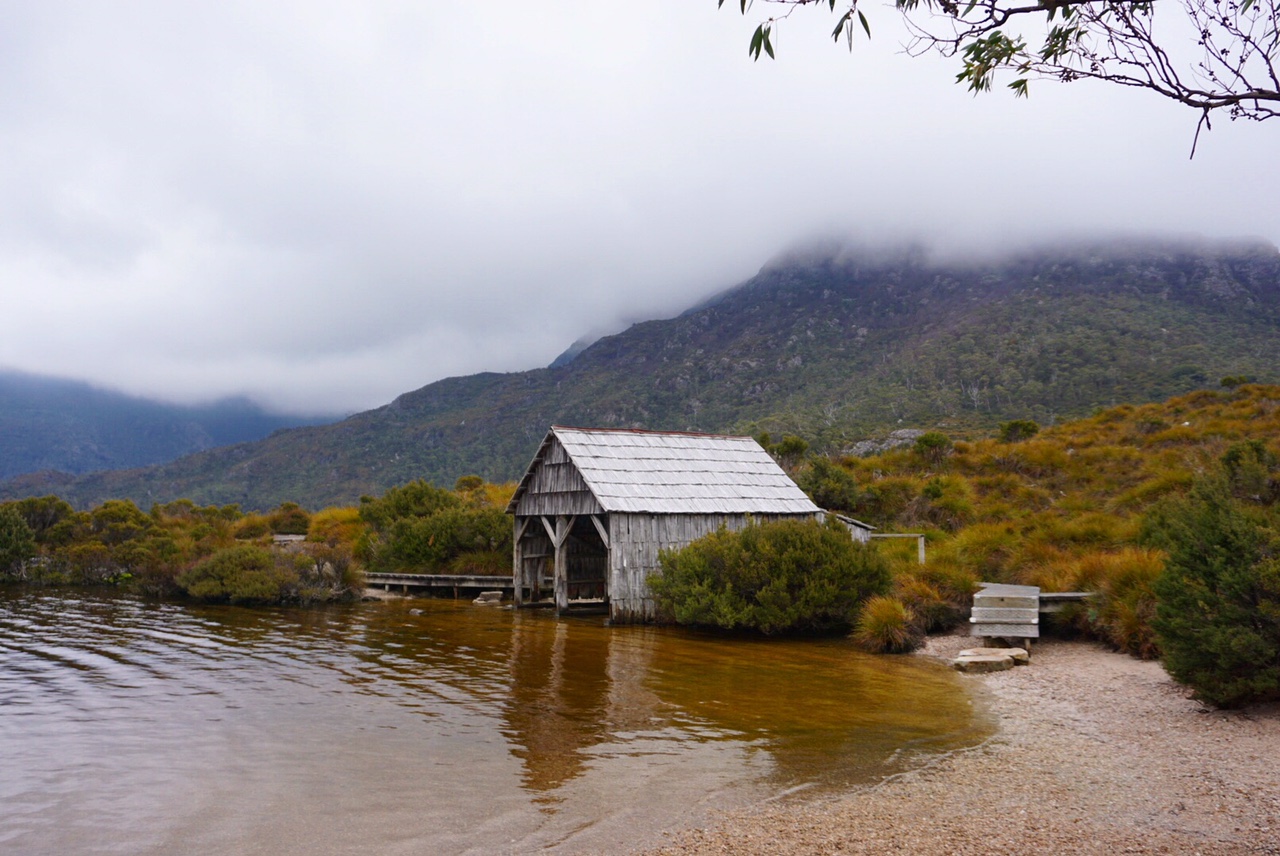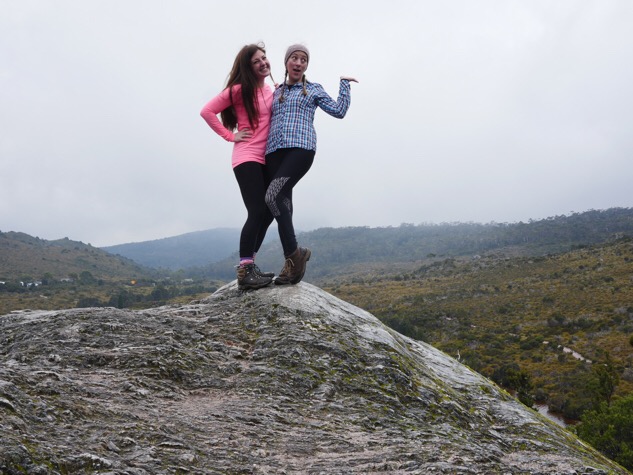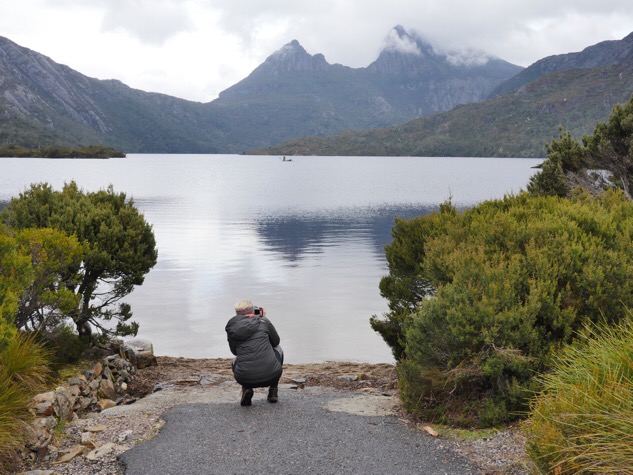 What else is there to do at Cradle Mountain Lodge?
Drink wine. Drink coffee. Make a cup of tea and read a book. Enjoy the quieter side of life. Spoil yourself in the spa. Find a new friend in one of the many delightfully friendly native animals – think pademelons, wombats. Really the options are endless. Despite people insisting that Cradle Mountain Lodge is only good for romantic getaways, I'm going to 100% disagree. Yes, it is romantic and charming and the perfect place for a naughty weekend away.It's even better to come here with your bestie and enjoy a luxurious lady's weekend away.
Why shouldn't women support one another with wonderful adventures away?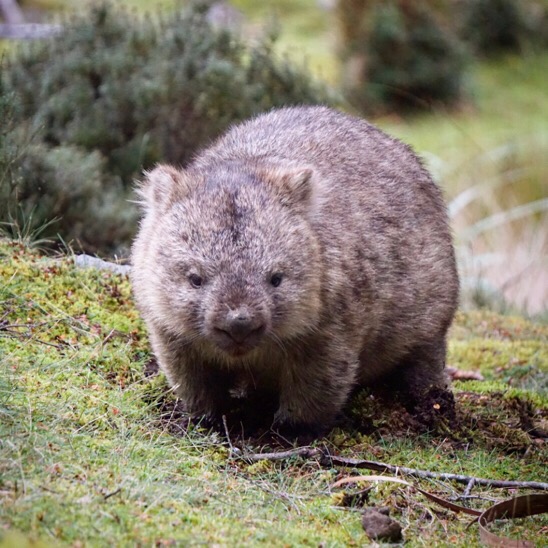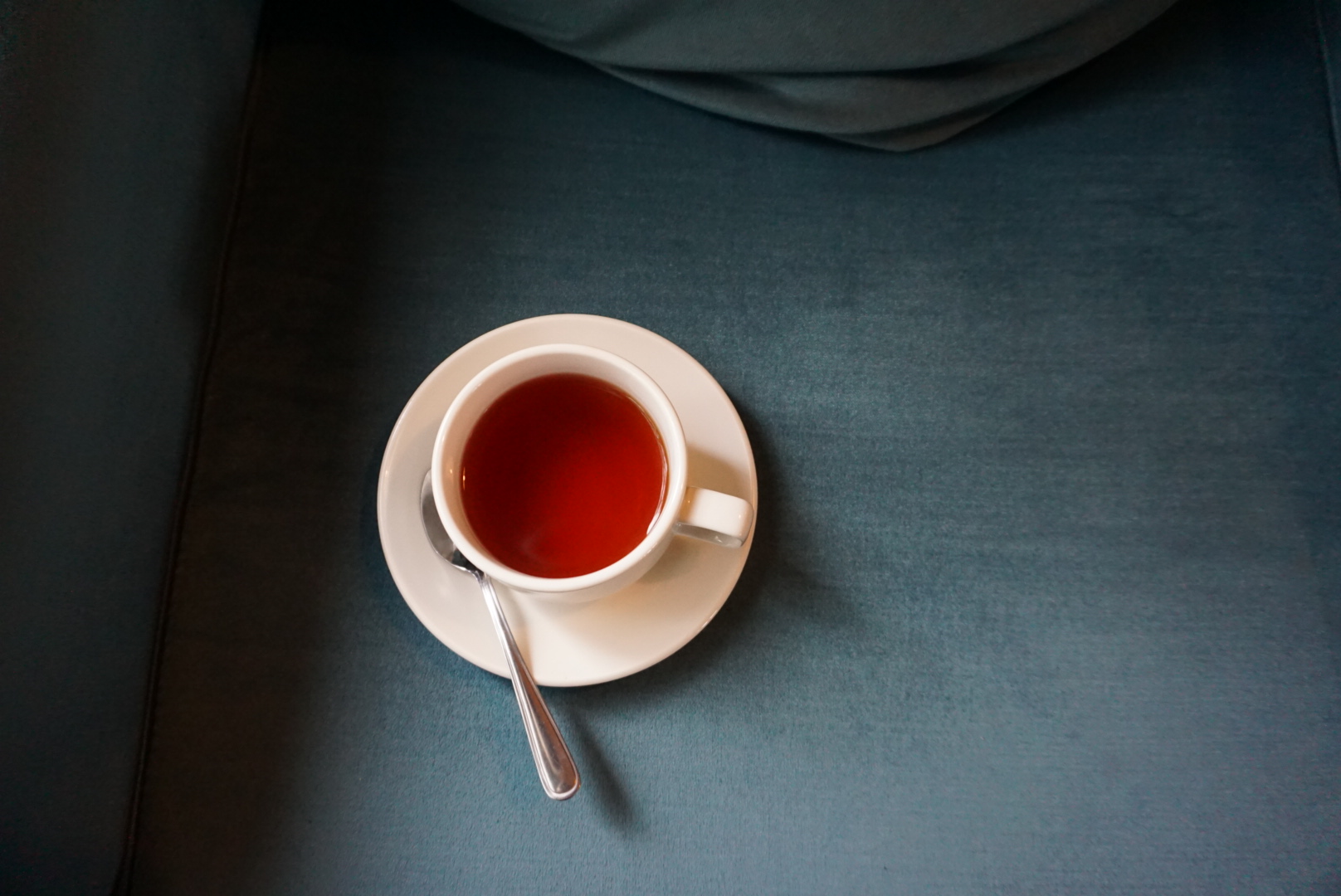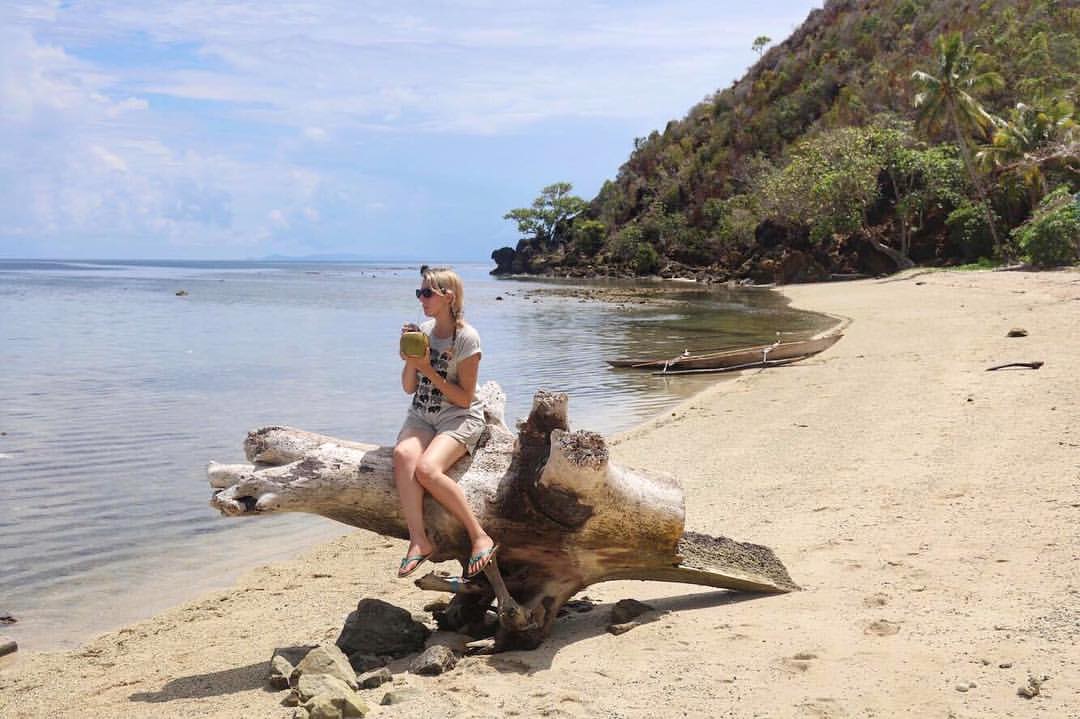 Just a little disclaimer. I was hosted by Peppers Hotel – Cradle Mountain Lodge. Y'all know I only give you my honest opinion on any review. So this review, along with images and funny puns are all my own.
If You Liked This Post You May Also Like: