Is Tasmania Australia's Favourite Backpacking Destination?
Tasmania, the little apple island, is one of Australia's unspoken secrets. Until now. Previously Tasmania was considered the home of the grey-nomad, sea changer and those people who don't want to wear deodorant and marry their cousin. To put it politely Tasmania was the butt of Australia jokes and generally an area that you didn't want to go on a family holiday. Thankfully the times have changed and Tasmania is truly blossoming as a traveller's haven.
There's no doubt that Tasmania is certainly on trend right now with more and more people, from all budgets, finding the simple pleasures in this naturally wonderful part of Australia.
We're not the only people who have recently fallen in love with Tasmania. We first visited Hobart over three years ago and ever since then we've had an inkling that we wanted to go back and explore more.
There's quite a significant concern from the other Australian states, especially Queensland, about how many people are intrigued by Tasmania. Recent tourism figures show that visitors to the island are up 7% from the previous year and visitors spend has increased by 11% For such a small island these are big figures. (figures Tourism Tasmania March 2017 Snapshot) To further compound this fear the current Queensland tourism figures are showing a 23% decrease in visitors.
So why is Tasmania turning into Australia's favourite backpacker destination?
Tasmania is so easy to get to.
And cheap. We paid $12 for our flights to Tasmania. Ok I get that that was a super amazing special deal. But a previous trip that was booked very last minute was less than $200 for a same day return flight. There are three simple ways to get to Tasmania from the mainland;
Fly – The majority of direct flights depart from Melbourne and Sydney.
Tiger Air, Virgin and Jetstar are your best bet for flights. Qantas does fly but many of the flights are code share with Jetstar. So you'll pay a premium price to be on a less than premium experience.
Ferry  – The Spirit of Tasmania departs from Melbourne
Cruise – Tasmania is now becoming a major destination for cruise liners. It's got great access and readily available day trips for passengers.
Road Trip
There's no better way to see Tasmania than on a road trip. The roads are rather well maintained and there's nothing over tricky about driving around Tasmania. To make it even more appealing there's not a great deal of distance between amazing destinations.
On our recent road trip, we covered more than 700km across a week. Which sounds like a lot of miles but really it felt like nothing at all. At most, we were driving 90mins with the longest stretch when we drove through the centre of the island.
Our recent road trip route: Hobart (arrival) – Richmond – Swansea – Coles Bay – Sheffield – Cradle Mountain – Launceston (departure)
Car hire is really affordable and easy to arrange. With the major car companies having depots on the three major ports – Hobart, Launceston and Devonport. One way hiring isn't a huge additional expense and if your time is flexible you can easily pick up a super cheap relocation car hire deal.
We hired from Vroomvroom at a very appealing $75 for our week of hire.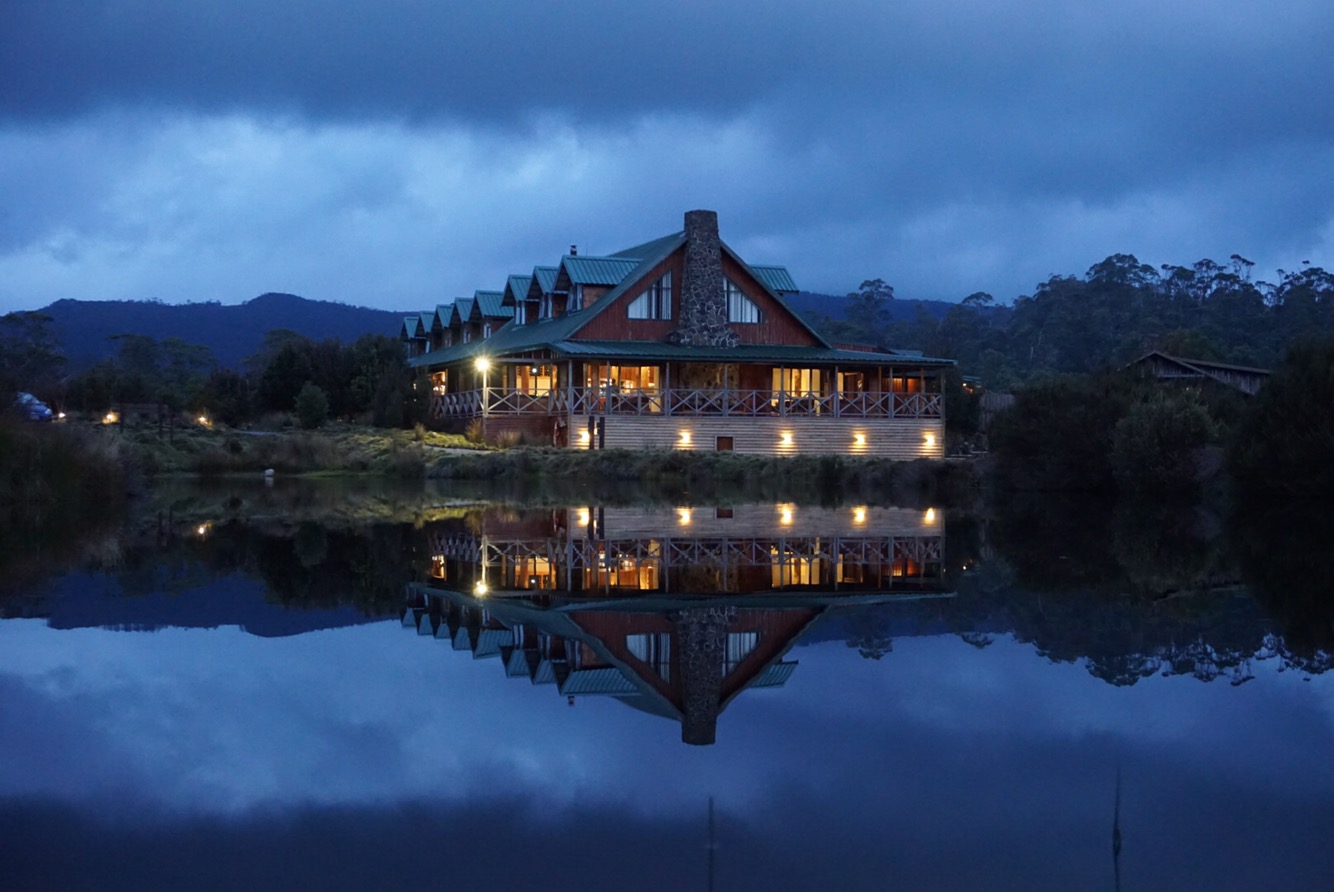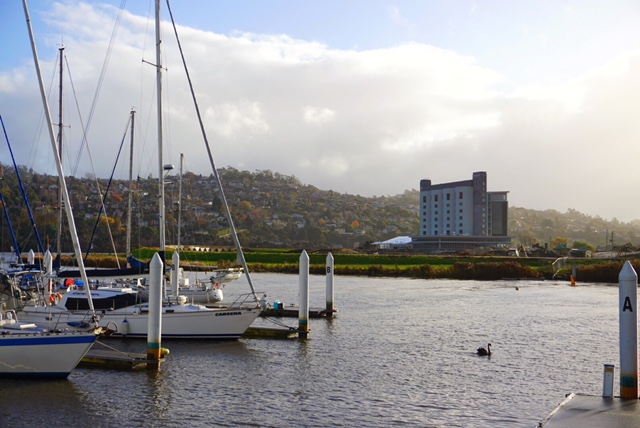 Fine Dining
Tasmania does produce some of the best gourmet food in Australia. Even the coffee down there is almost on par with Melbourne coffee. Big call I know. Tasmanians are passionate about their produce. From growing to grazing on it. You really will need to search for a bad meal.
Top foodie items-
Apples
Cider
Cheese
Wine
Honey
Scallops
Salmon
Beer
Just about everything.
Safety
Tasmania is a fairly safe part of Australia. Unlike its northern counterpart, there hasn't yet been the level of assault against tourists. I do say yet – as there is a significant population of socio-economicalmical areas across Tasmania. Like any area, the lack of entertainment, employment opporutnies and in general life choices can have a negative affect on people and the community that they live within. So far this hasn't crossed over to attacking tourists.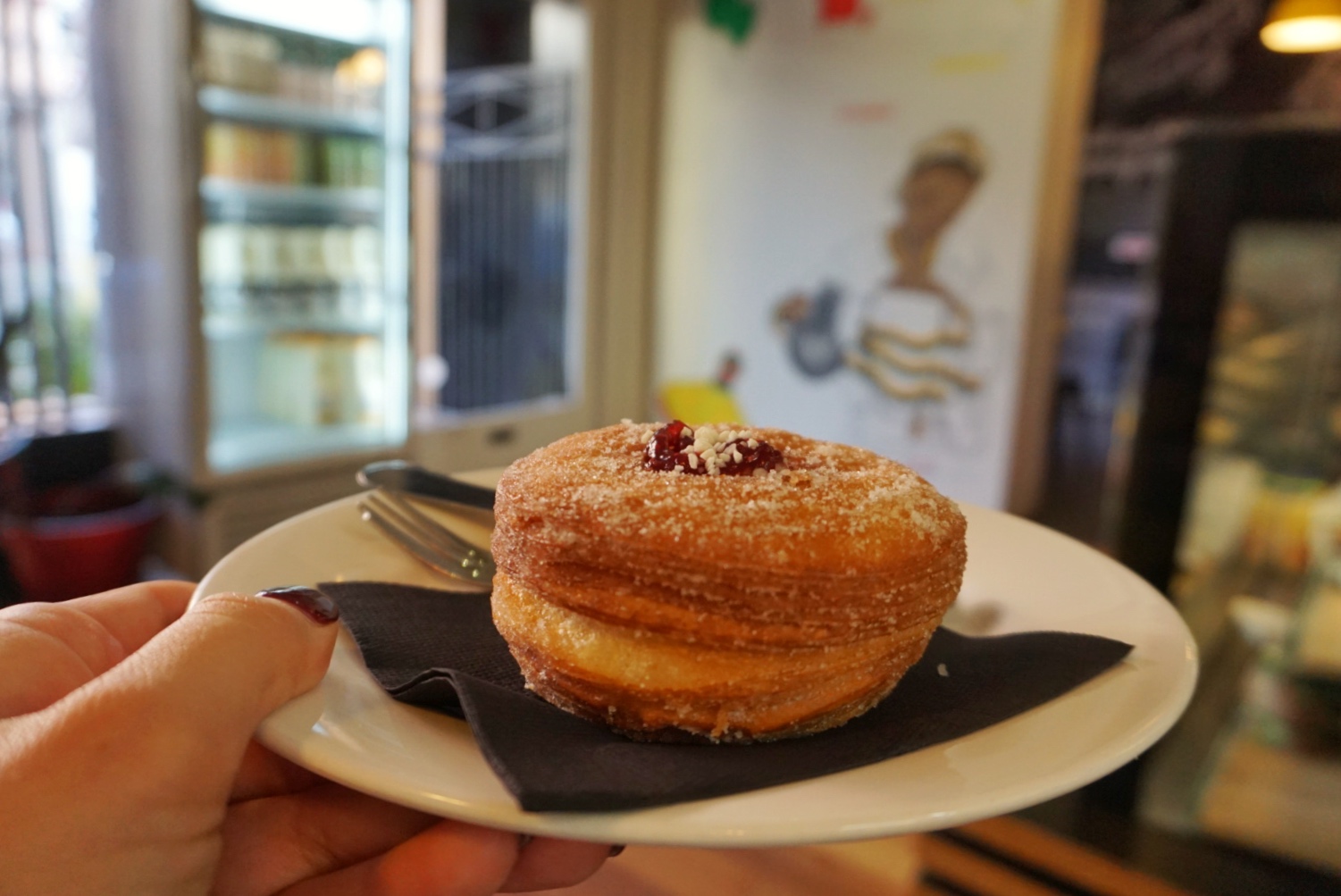 Beautiful Beaches
Tasmania is a wild island. The east coast offers some of the most photogenic beaches in Australia. Who could resist visiting Wineglass Bay? Well, we did and instead took a leisurely stroll down to Sleepy Bay. One of the most amazing ways to see Freciynet National Park is on a cruise. Imagine sitting back, relaxing as you cruise from Hobart to Wine Glass Bay. You get to marvel at some of the world's most spectacular views, experience the world's cleanest air and water and taste tantalizingly fresh seafood. Book your all day cruise today.
 Head over west and you'll find yourself on some of the world's roughest coastline.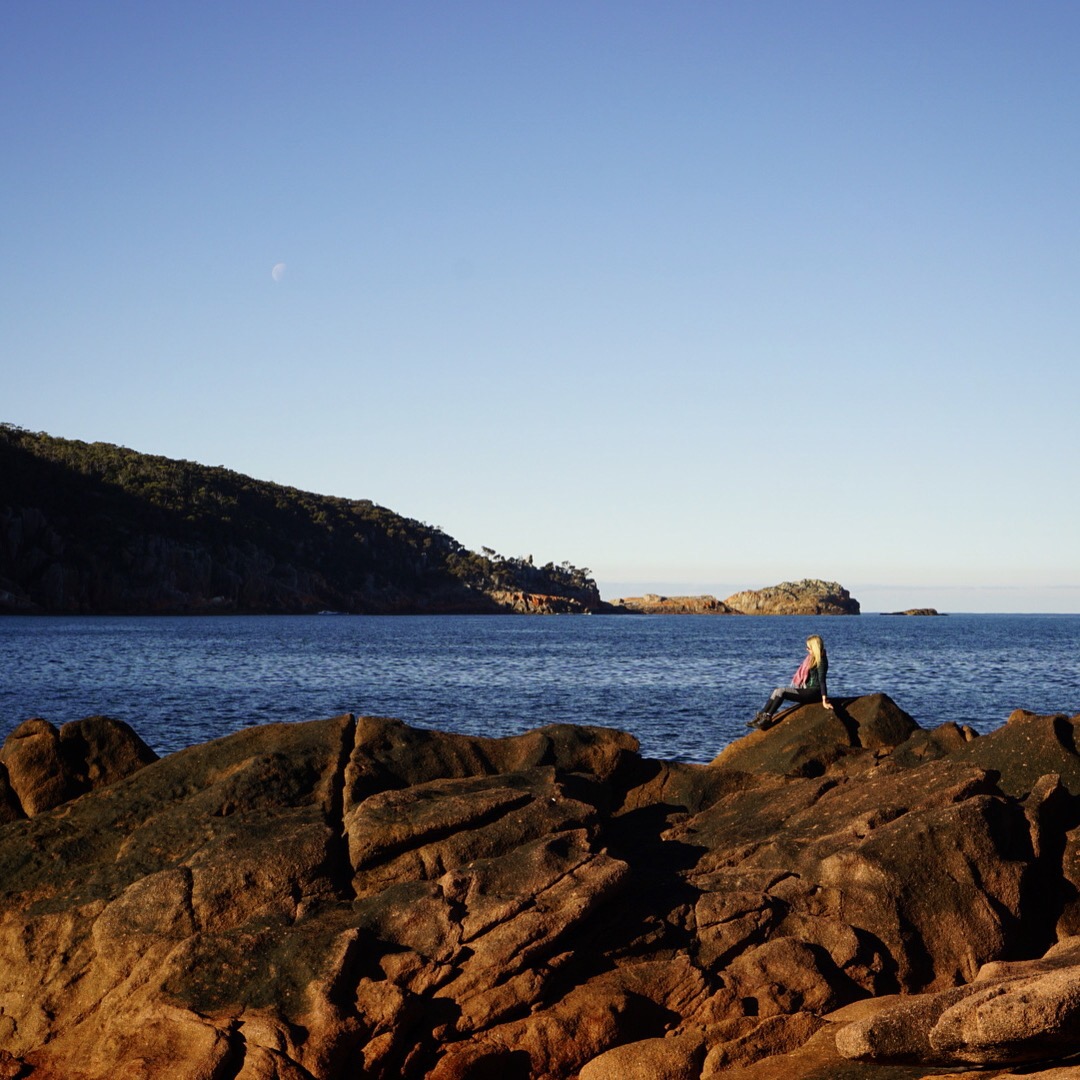 Majestic Mountains
Tasmania has, undoubtedly, some of the best mountains and hikes in Australia. The Overland track being the most popular and well known. With over 8,000 people hiking this track every year. Who wouldn't want to take a long walk through the St Clair National Park, sleep under the stars and finish up at Cradle Mountain lodge for a well-deserved wine.
Tasmania's wild side attracts mountain bikers, hikers and climbers alike. With such a short and afford flights from Melbourne and Sydney it's not unusual for thrill seekers to take along their toys for a play.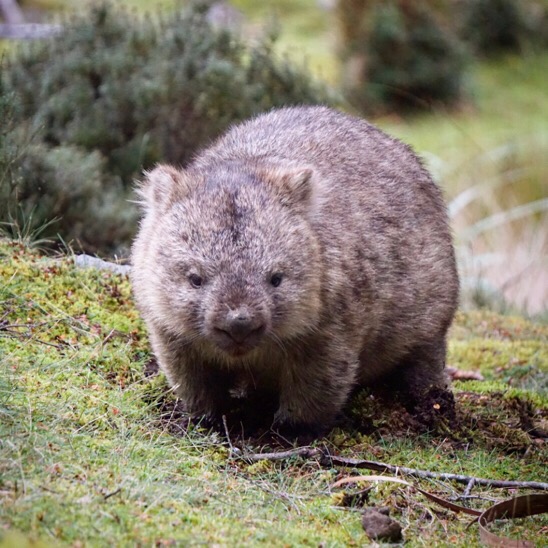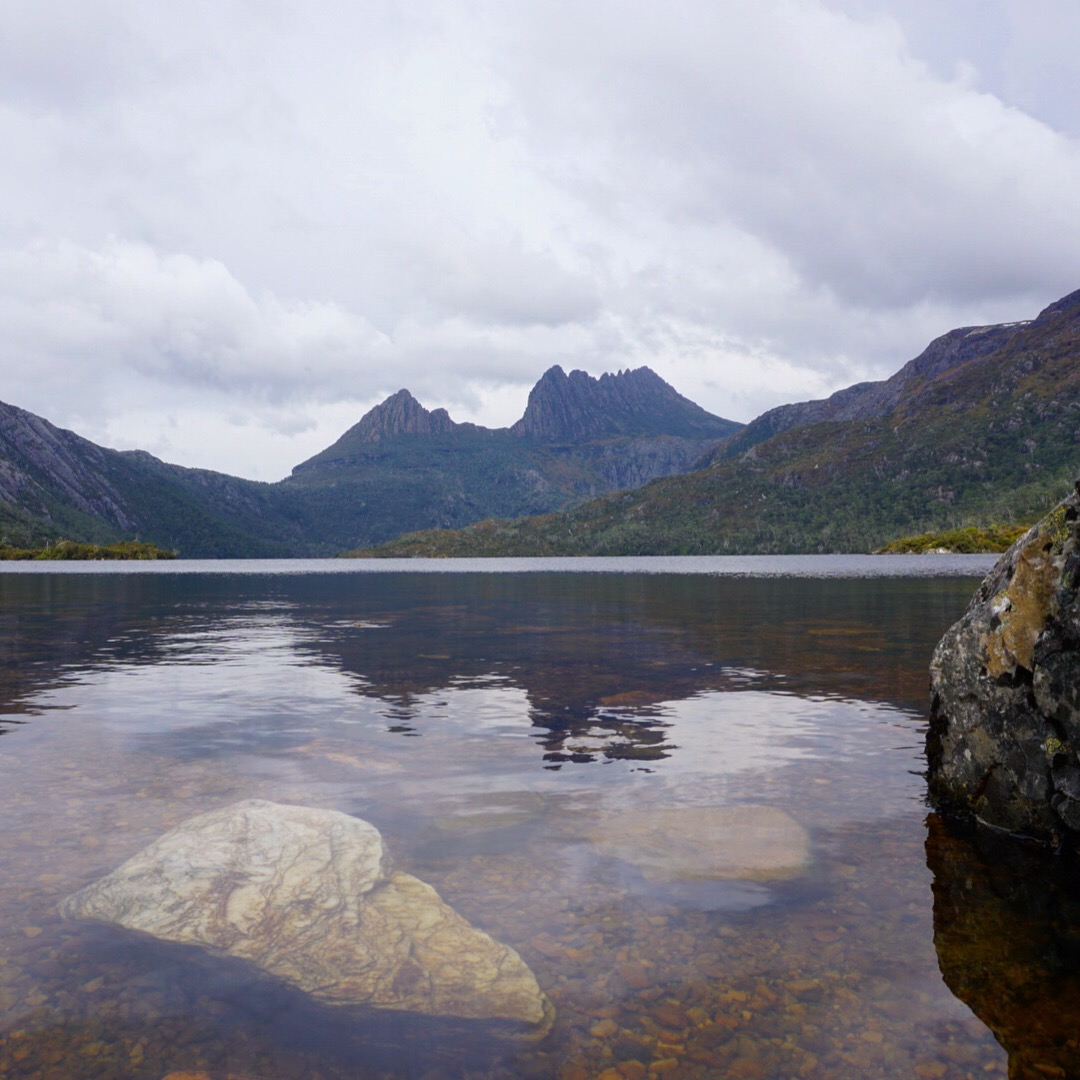 Wonderful Wildlife
Tasmania plays home to some truly unique and wonderful wildlife. With its natural isolation from the mainland, limited predators, intact habitat and now extremely strict quarantine the wildlife has been able to flourish.
The best way to experience the wildlife? On a night tour at Cradle Mountain Lodge. It's a delightfully affordable way to get in some unique star gazing within the wonders of the national park.
Mild Mannered Weather
Tasmania has 4 very distinct seasons. With the warmest months being December to March.The average maximum daily summer temperatures are between 17 and 23 degrees Celsius and winter daily temperatures sit between 3 and 11 degrees Celsius. Like anywhere in the southern half of Australia you do need to be prepared for a temperature tantrum. Our first visit to Tasmania was in October and there was snow. Or latest trip at the start of May and there was snow.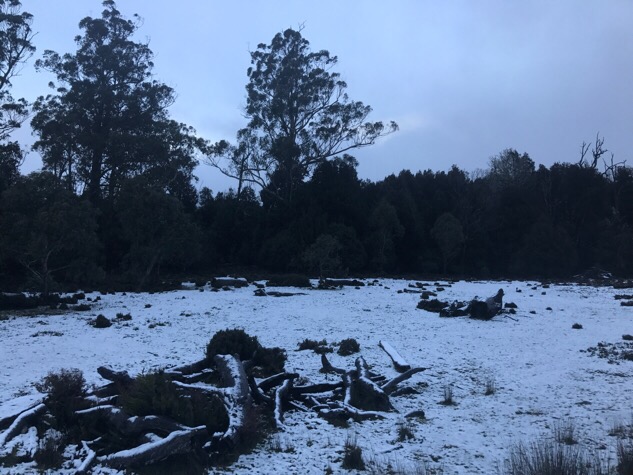 So have we convinced you about Tasmania?
Ah yes, Tasmania should definitely be on your list of places to explore when you come to Australia. Or if you are based in Australia you should get yourself down to Tasmania now.
Before everyone else realises what a wonderfully curious island Tasmania really is.
Have you been? Let us know in the comments below what you thought of the Apple Isle?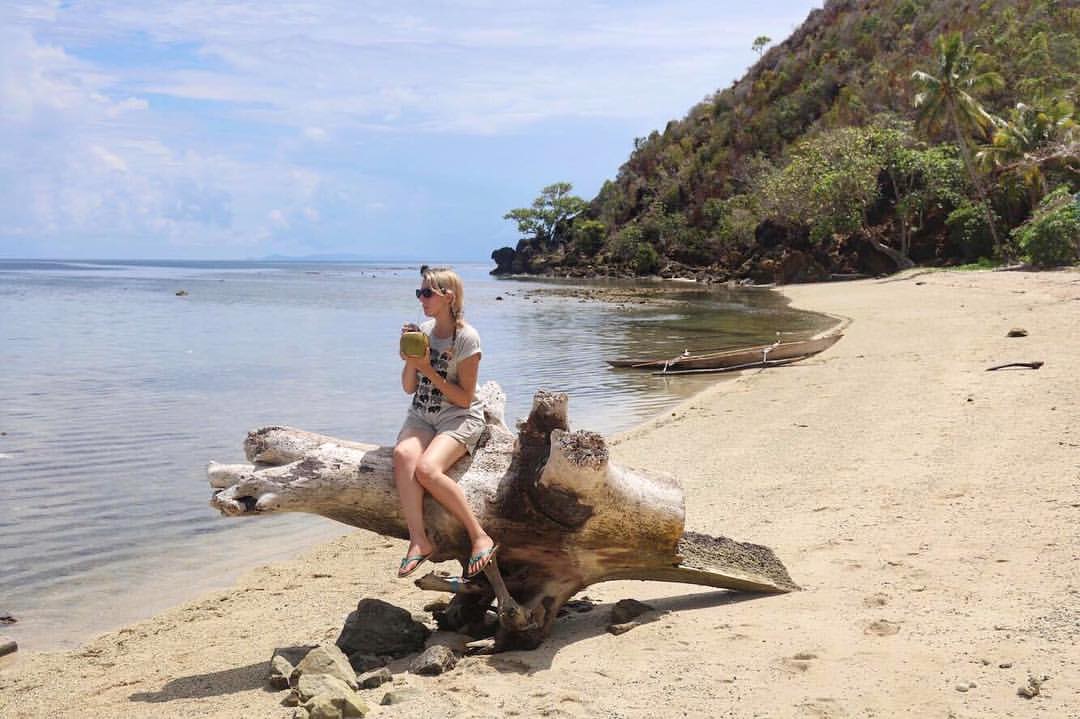 If You Liked This Post You May Also Like: