Launceston is a small city in the middle of northern Tasmania. In case you didn't know it's a rather delightful place, that many people generally bypass on their way to somewhere far more interesting. And yes I do admit that on several occasions I too have been that person. Up until recently the most time I had spend in Launceston was a leisurely exploration of the airport.
As I was planning this latest Tasmania trip the one thing that kept on coming up time and time again was how delicious and luxurious Launceston was. That I would be a fool not to stop be and sample the local delicacies.So I have partnered with Expedia.com.au to show you how to have the best 24 hours of deliciousness in Launceston.
The following assumes that you are already in or on your way to Launceston. Launceston really isn't a big city. If are you coming from the airport it's really easy to find your way to town. The airport is approx. 20mins from the city and many of the fantastic destinations are only an hour or two away at most. There are plenty of places to hire a car from at the airport.
Breakfast of champions

Sweet Brew
93 George St, Launceston Tasmania.
The first stop on the tour is Sweet Brew. It's a small café that has hidden rooms and is currently sporting some of the most marvelous artwork. You need to get here early in the morning for the donuts or cronuts. These are famous across the city and sell out faster than you'd expect. If you don't have a sweet tooth don't worry they do have a menu full of the regular brunch options.
After filling up on the goodness of coffee and cronuts it's time to stretch your legs and explore Cataract Gorge. There are a few options of walks around here. You can easily walk from Launceston to the Gorge if the weather is playing nice. Just a word of warning that Tasmania does have a reputation for being fickle with the weather.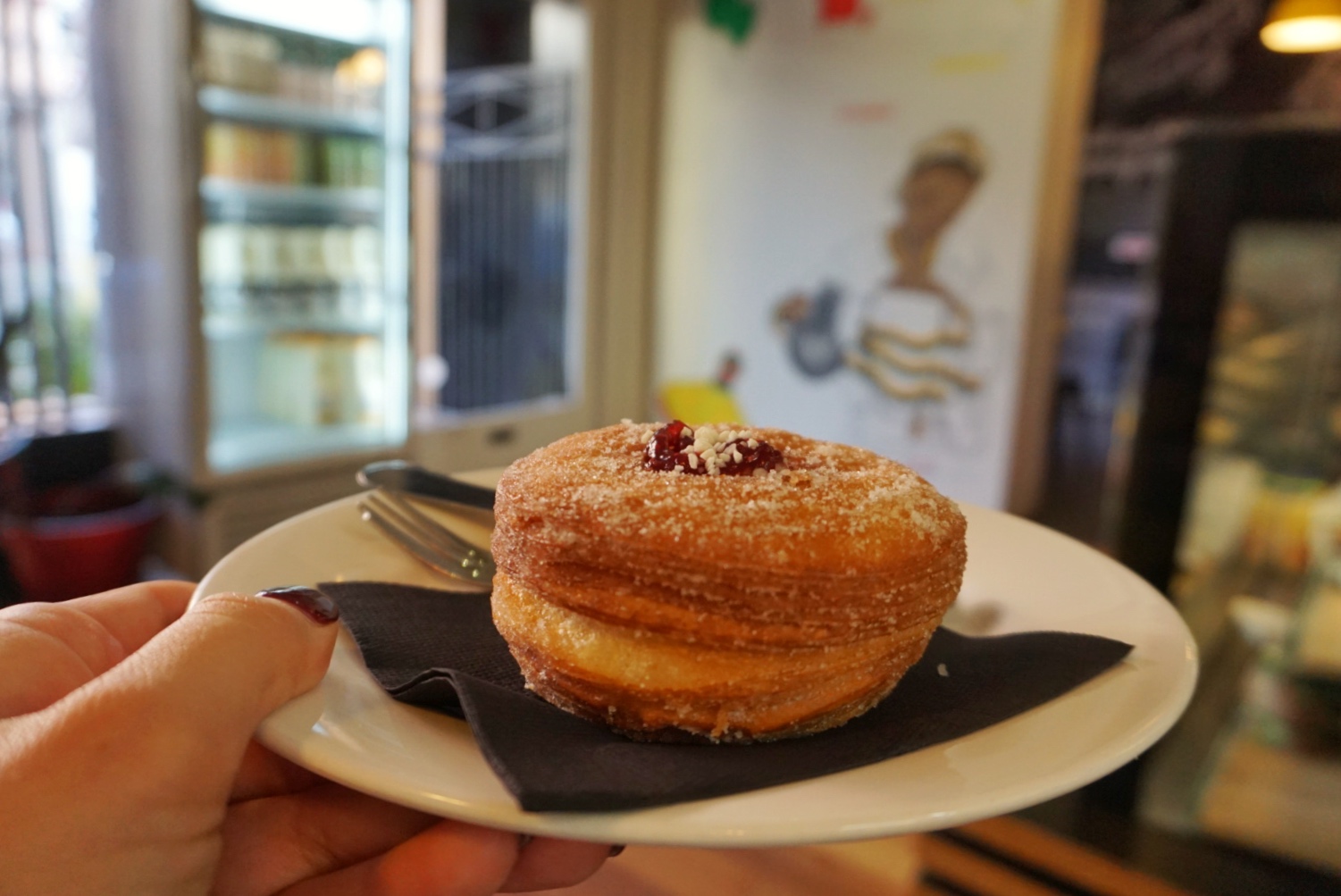 Lunch time
Bryher
91 George St, Launceston Tasmania.
Bryher has a delightful old school charm about it. Incorporating local produce and a love of botanicals. The walls are covered with paintings of floral things. The menu is exceptionally seasonal. There's no way of knowing what's going to be served until you walk in the door. The staff here aren't exactly the friendliest but you're not here for their charm. It's the wonderful food and really the cake is what you want.
A Sweet Treat at Charlie's Dessert House
Charlie's is every little baker's dream. A place to create beautiful baked goods, surrounded by some seriously stunning interior design. This place isn't for the faint-hearted though. It's sugar ahoy! In saying that there are quite a few sugar-free and vegan options. Can you resist a piece of cheezecake?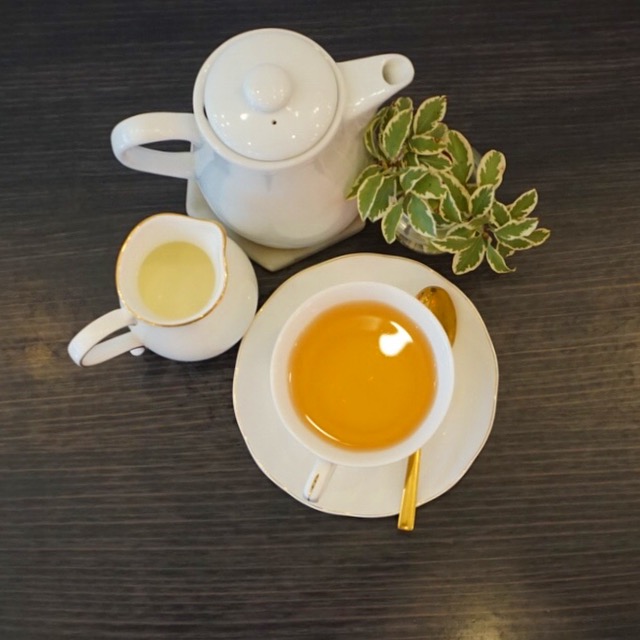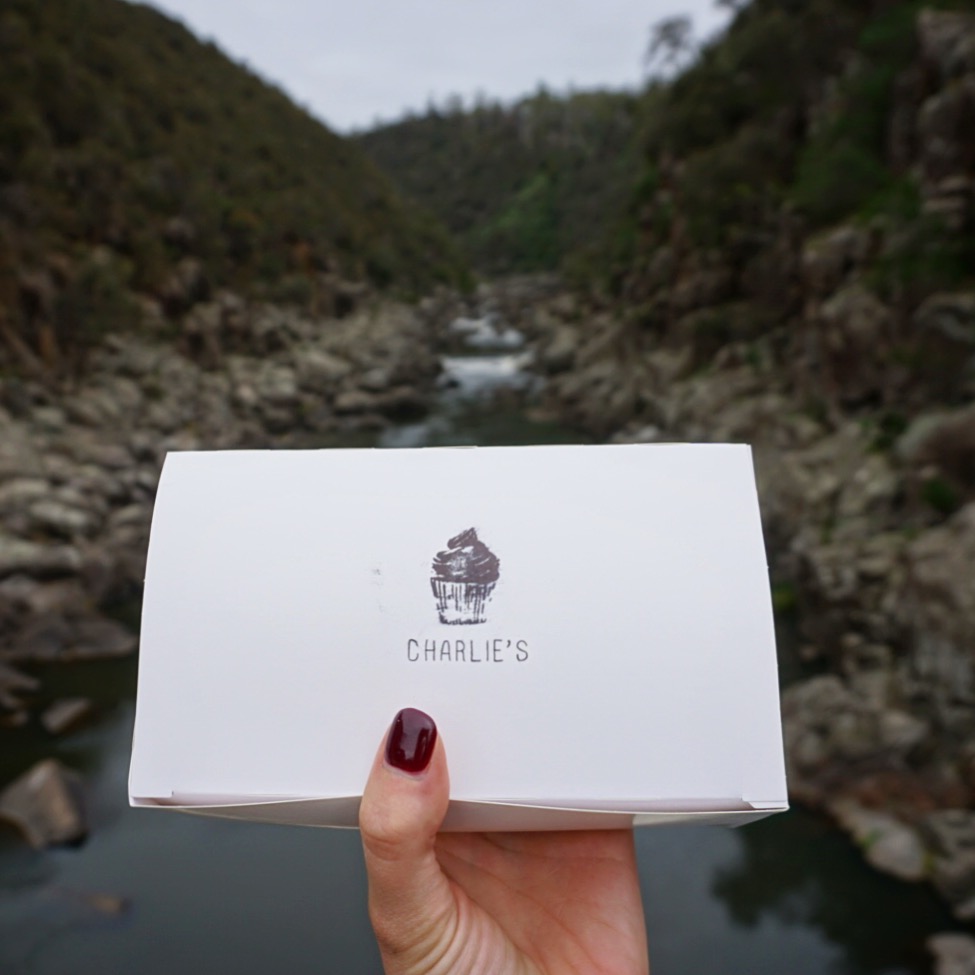 Cocktails and Dinner
Geronimo
186 Charles St, Launceston
I'm not quite sure how much more marvelous this place could be. The staff are the ultimate in professionalism and entertainment. There's a magnificent bar to sit by and enjoy a pre-dinner aperitif. The menu here has been designed by the owner, Jeremy. With most of the dishes meant to be shared. It's like Tasmania has taken her own on creating a tapas bar without actually inviting the Spanish in.
Though in my experience the best way to experience Geronimo is to sit at the bar, enjoy a cocktail, popcorn and order a perfect pizza. Just ask for the Queen Lizzie and enjoy.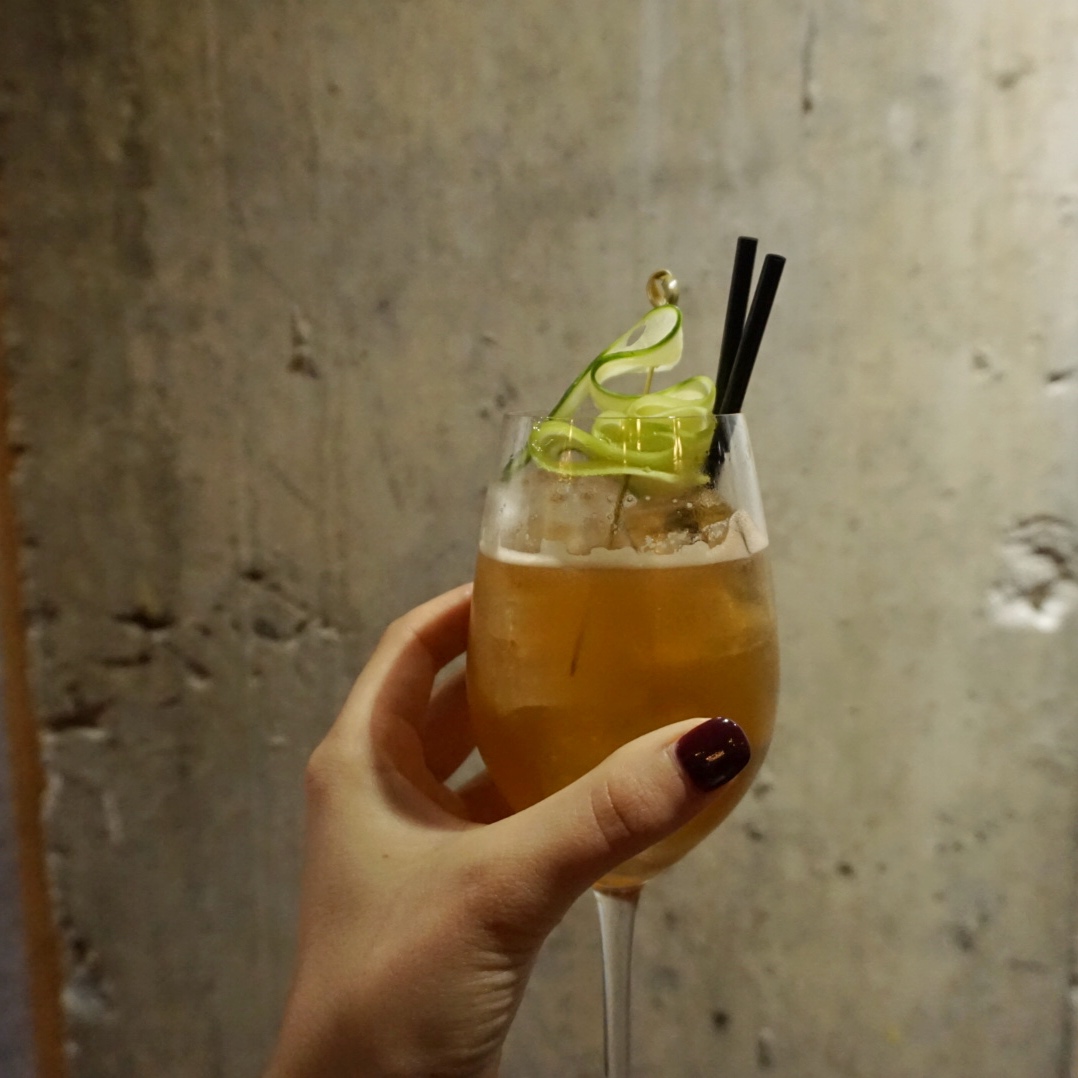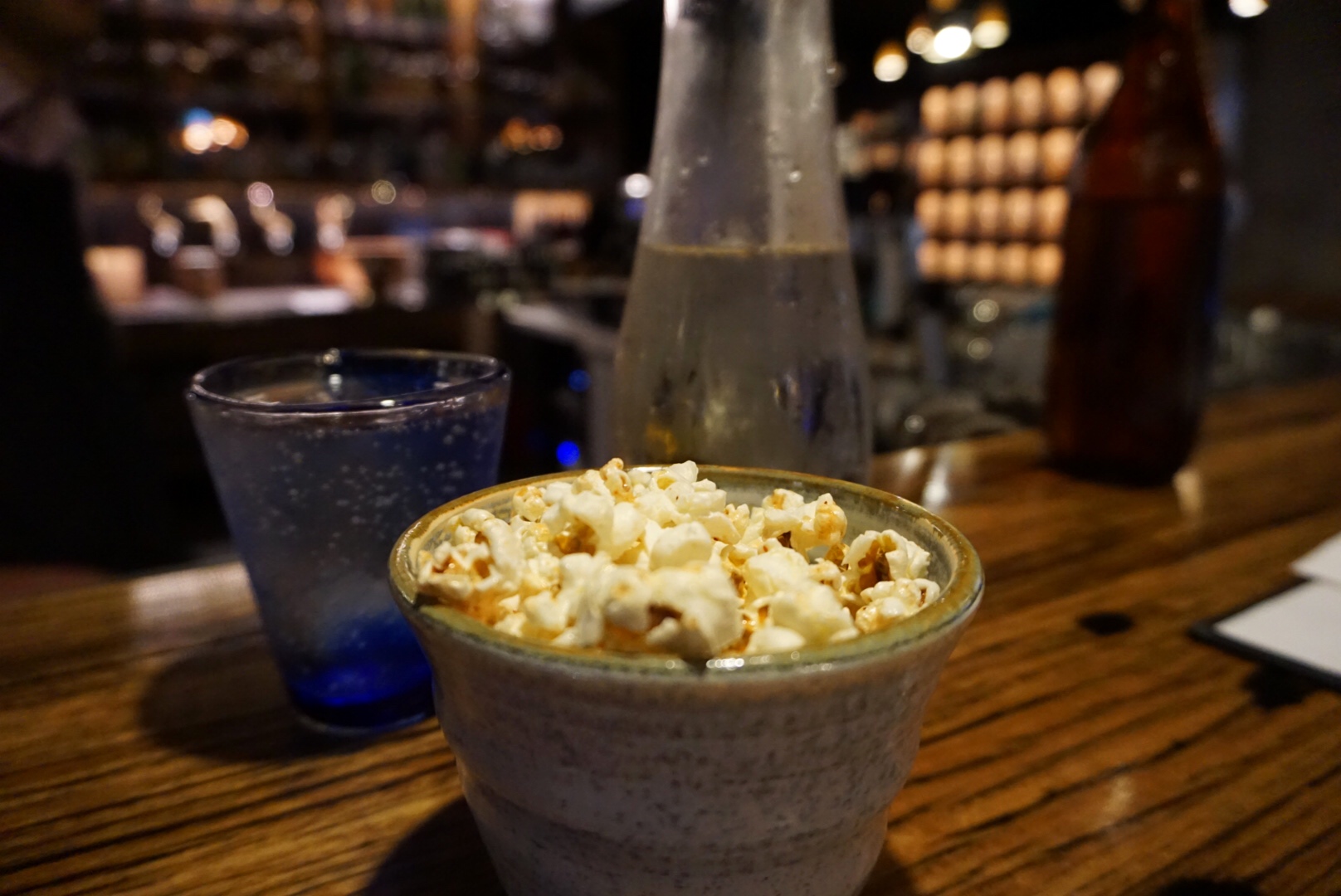 Eating your way around the outskirts of town.
As previously mentioned Launceston isn't a big town. You can easily walk around to the above places and have a most delightful time. If you're feeling a bit more adventuresome and want to try some new areas here's a few suggestions.
Josef Cromy Winery
370 Relbia Rd, Relbia
Is about 15minutes outside of Launceston, towards the airport. You'll find yourself driving through the hills and far away. Though not really that far away. Just to a place where the wine is divine. On arrival, you'll think I'm a fool as you walk into the tiny house that is the cellar door. Trust me, keep walking and you'll find the door to wine Narnia.
Christmas Hills Raspberry Farm
9 Christmas Hills Rd, Elizabeth Town
On the opposite side of Launceston is Elizabeth Town. If you're driving to Cradle Mountain then you'll be on the road to Elizabeth Town. It's a 5min or so detour off the main highway and well worth the stop. In the fridge you'll find the choc-covered raspberry delights. Grab the bigger container. You can thank me latter.
Where to stay in Launceston?
Launceston has a lot of accommodation on offer. We had one of the best hotel stays at The Charles. The staff were lovely, the rooms spacious and the cheese platter – too gouda for words. In all honesty, we do want to stay at the new Silo Hotel on our next adventure. Because without a doubt there will be many more trips to Tasmania.
Budget – under $100/night
Art Hotel on York   A basic hotel, with clean rooms. Good spot to explore the city.
Mid-range $150/night
The Charles Launceston.- I loved staying here, so maybe I'm bias. The hotel is in the quieter part of town, in an old hospital. The rooms are superbly quiet and the food is divine. It's well worth the extra coin to stay here. It's the perfect mid-range priced accommodation in Launceston.
Luxury & Boutique – $200+
Peppers Silo  – an amazing design. Brand spankin' new and has a dog. What's not to love? The only issue here is that the Silo is out of town on the river. Beautiful location, but you will have to drive back into town.
Eco-friendly and hidden away – $300+
The Trig Studio is a heaven send for people looking to escape the hustle and bustle of the city. It's about a 20min drive from Launceston but it's the perfect eco-friendly get away.
What else is there to do in Launceston?
Walk, walk, walk. The city is a historical delight and rather easy to walk around. By wondering the streets you'll easily see why Launceston is constantly referred to as a vibrant and cosmopolitan tiny city. It really is a teeny, tiny city.
If walking isn't your thing then drop by Design Tasmania ( Brisbane St & Tamar Street, Launceston) grab yourself an Art Bike and pedal around town. Just a note there's a no booking policy, first in, first served, and you can hire a bike for the day, overnight or weekend. Don't forget to stop by the Tamar river and check out the new Peppers Silo Hotel.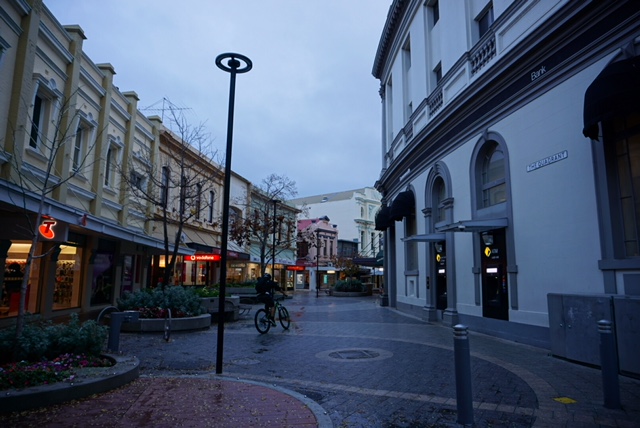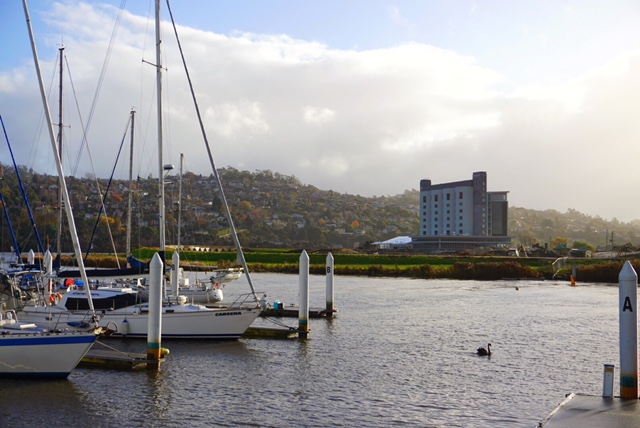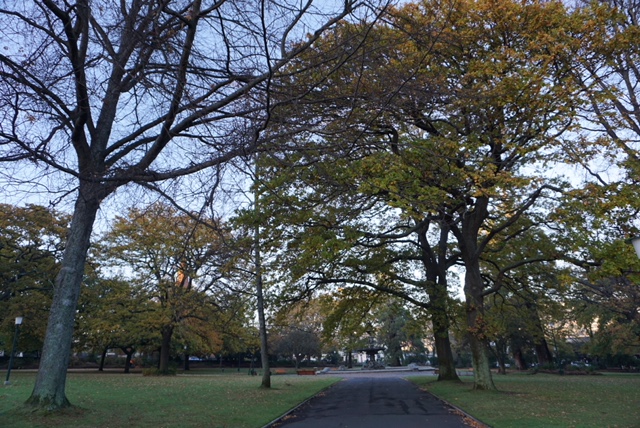 Will you be heading to Tasmania anytime soon?
Tasmania is truly Australia's worst kept secret. Once the laughing stock of all Australian jokes, it's not a backpackers haven. A traveller's delight. After each trip I find myself planning the next. A new area to explore. New food to eat. It's so simple and delightful.
Let us know if we can answer any of your Tasmanian questions. We'll do our best to help you out.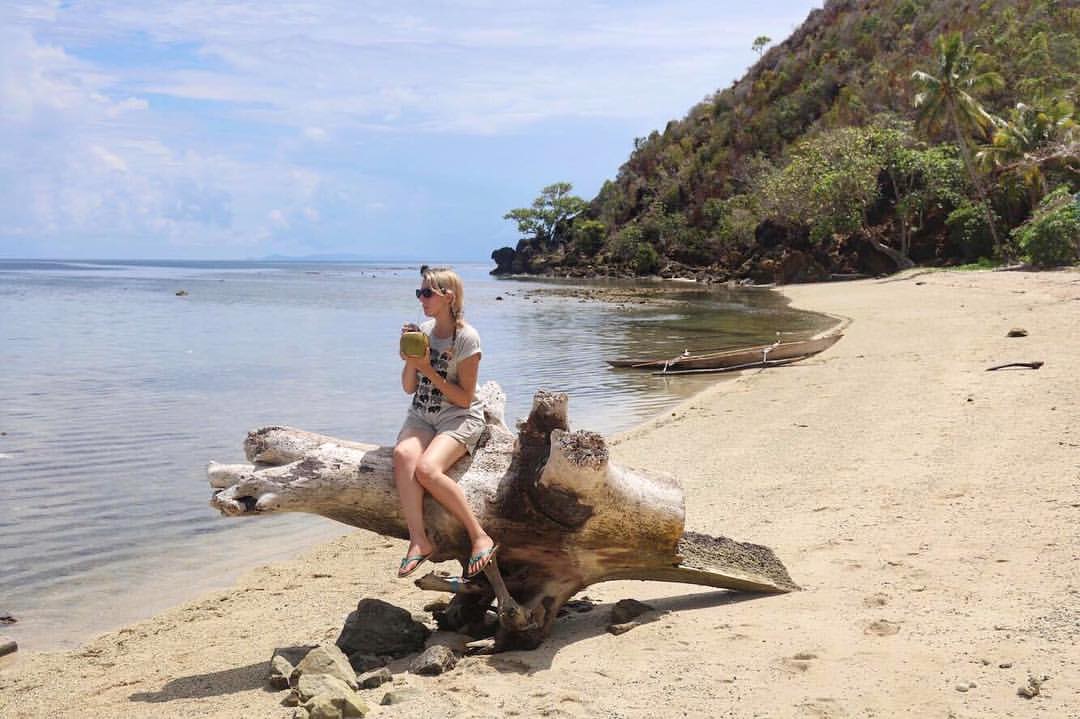 If You Liked This Post You May Also Like: