No one could have prepared me for what I saw when I recently went to Brisbane. For years friends had called it Brisvegas. A city of bright lights, happening places, and burgers. Yay for burgers I used to say. Sadly what I saw and experienced broke my heart. How in a country like Australia do we honestly have any area like this? What are we doing as a society?
Now before you kick me off the soapbox I'm just going to lay out a few things. No, my home city of Melbourne isn't much better than where I visited. Australia does not do anywhere near enough to help out those in need. I'm not going to go on a rant about this but after my visit to Brisbane I did sit on the plane and wonder where the fuck did we go so wrong?
After arriving in the very open, clean and clear Brisbane airport, it was as I remembered. A nice enough airport servicing the needs of those travelling. It isn't a specially beautiful or comfortable area. It's functional and from my corporate days I did appreciate the simple functionality of the airport. I wandered around aimlessly waiting for my companions to arrive. A coffee and a donut later and here they were. Usually, as a solo female traveller I would have taken the airport train out to the city. As there were a few of us we Uber'd into Fortitude Valley.
Yup. That place. The Valley. The new hip area of Brisbane. The place to be. Or so I was told. Really the only hip thing about the Valley was the hips of the homeless people sticking out of their torn pants. Or perhaps the gyrating hips of the sex workers who walked openly in the streets trying to sell their wares. Let's not get too far ahead in this tale.
Why was I in Fortitude Valley?
To attend a Travel Massive event and enjoy the hospitality of the new FV by Peppers. As a long-term Peppers guest, I'm going to lay out a few truth bombs here. This isn't a Peppers level hotel. In fact, the two towers seem to be mainly residential in nature. The check-in process was clunky and clumsy, taking nearly 20 mins to complete. Whilst the staff were lovely they weren't at the Peppers level. As we walked away I had no real idea what was nearby, where the pool was etc. Ya know those simple hotel amenities that even us business folk like to hear about. After collecting the clunky keys and swatch tag I was reminded of the time I worked at a hotel in Docklands. Different keys for different doors. Which generally resulted in people losing them. There's a reason why the great hotels only have one key for guests. Simplicity.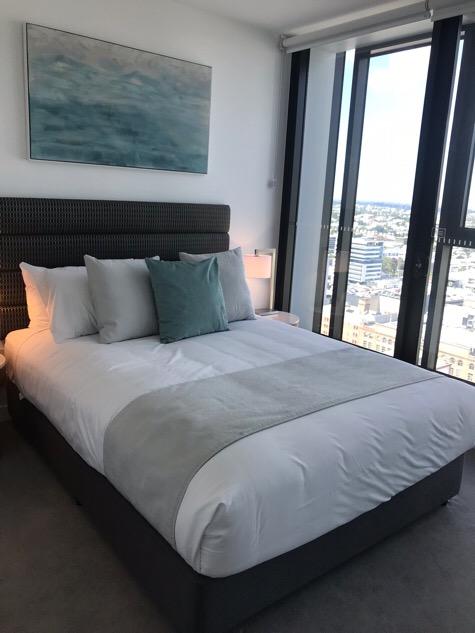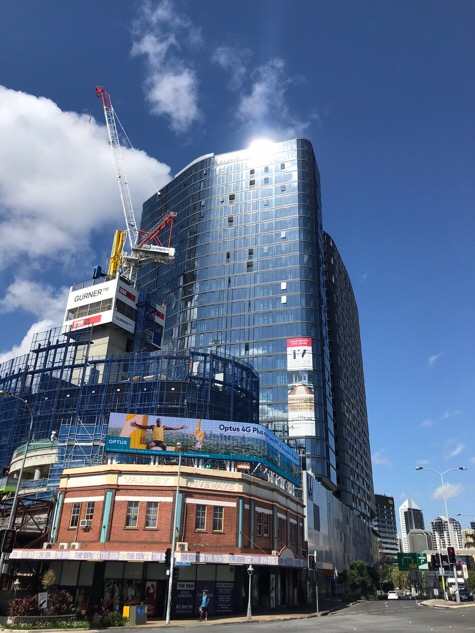 One of the perks of the hotel is the sterile bubble that you get to indulge in. With our room 30 odd floors from the ground we were well and truly away from the common folk. My room looked over the river and what I affectionately called dodgy backpacker grove. The two bedroom apartment itself was clean and again functional. One room with an ensuite, a large bathroom and a small kitchenette. That's about all you can say. The WiFi never worked for me, and the stodgy overly photocopied information sheet really didn't fill you with a lot of confidence. Again as a corporate traveller this level of hotel isn't unusual but as a Peppers branded hotel? I'm just not convinced. Now I know that I've been spoilt by the team down at Peppers Cradle Mountain.
Not to despair though, it's not as if Brisbane is currently experiencing a hotel shortage. And if you do have a family traveling then these mini apartments might just be the thing for you.
There are quite a lot of hotels on offer in Fortitude Valley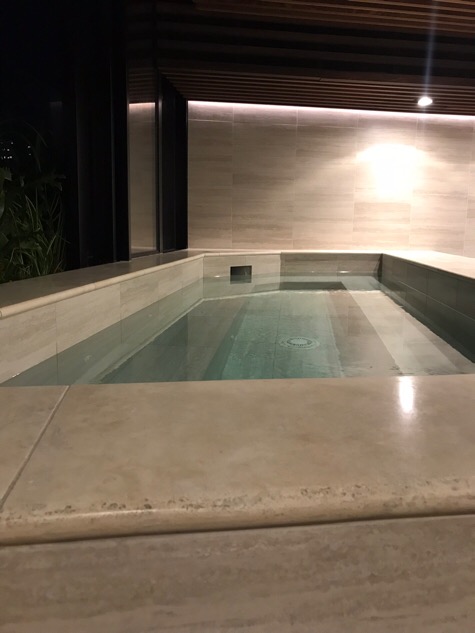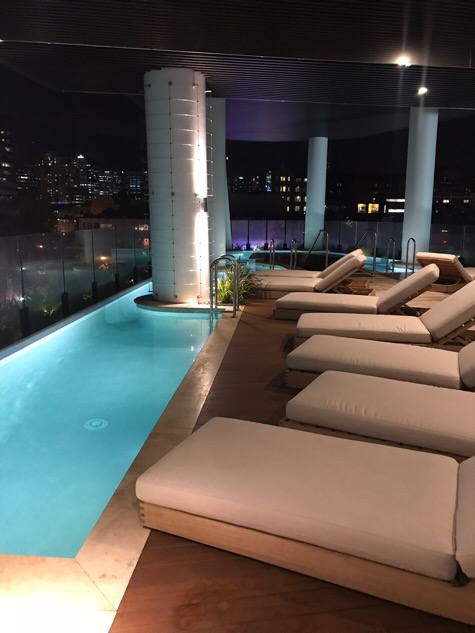 Show me the money
Yeah so the hotel really does work on a user pays basis. What a nespresso coffee? Sure the first pod is free but the rest are $2 per pod! Breakfast of course we can help but $22/head. There is a cinema that you can hire but you will need to BYO movie, friends and it's $30. But my favourite thing you can pay for is the super sexy spa lounge. For a mere $30 you can rent out the spa room for four hours, get out your video camera and have some fun. If you get my drift.
On the upside the bar on level 6 is lovely.Offering a reasonable drinks list at affordable prices. On a warm summer's evening this area will no doubt be packed with cash flushed backpackers who have combined to lease out an apartment and have a break from hostel life. Even on the night we were there quite a few teeny tiny denim short wearing, singlet top sprouting individuals were enjoying the rooftop bar.
Show me your human compassion
Now I'm a bit daft at times and for this particular trip had left behind my hairbrush. This golden mane ain't going to be tamed after a night out, so off I toddled to make a few phone calls and buy a hairbrush. Even though it was only around 4pm the sex workers were out. Perhaps hoping to get the corporate traveller? As I walked around the corner from the hotel it struck me at the number of people living on the street. Men, women, children, indigenous, caucasian. Seemingly the Valley doesn't discriminate. This wasn't a temporary situation kinda of thing either. Later in the night, we walked by and I saw the same people. The next morning as we walked to brunch my heart broke seeing yet again the same people and more.
Please don't think that I am a prude or looking down on sex workers. Sex work is a real job and those who perform it are doing a very important service to the community. I'm a big advocate of legalising and protecting these people in the industry. If you want more information on the industry in Australia I'd suggest looking at the Scarlett Alliance.
At least there's good coffee.
Putting on my Polyana shoes and trying to find one bright side to what can only be considered a modern-day urban slum in the making, Fortitude Valley does have good coffee. My first stop was to The Valley Wine Bar, which sits in between the two FV towers. Not only do they have amazing wine but also some seriously great Allpress coffee. For brunch we stumbled into Reverends Coffee Bar.
If coffee isn't your thing or you're looking for something more family friendly than the workers around the corner you could try booking yourself a Brewery Tour. Rather reasonably priced at $33 a head.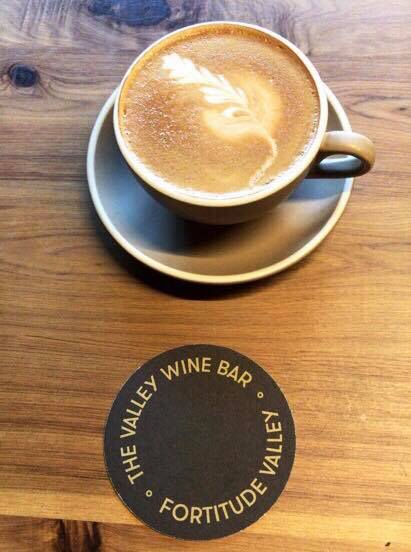 And a train that goes directly to the airport.
Which wasn't cheap at $18 one way but hey it's a nice clean and easy train to take. Which is rather fitting as you walk into the same clean and tidy airport. Flying to Brisbane is rather affordable. I chose not one but two low cost carriers – TigerAir and Jetstar. All major airlines fly to the main cities around Australia. As well as many that go to regional areas.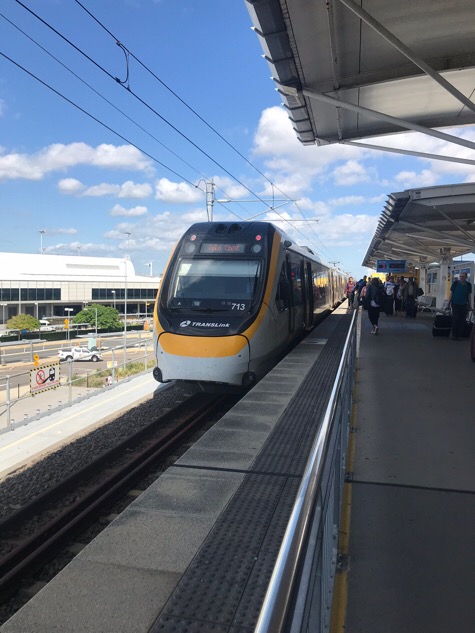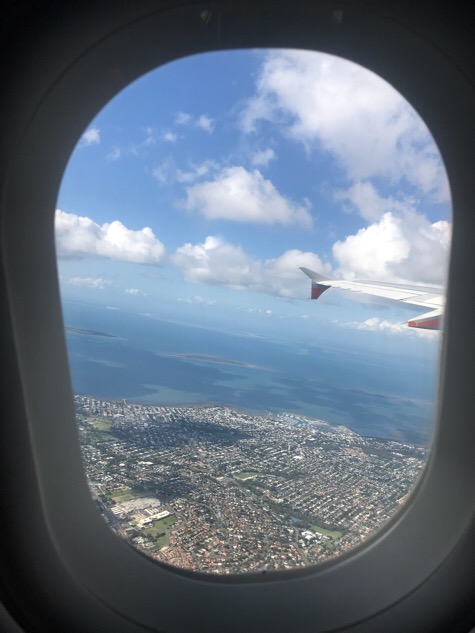 So what now?
I really don't know. The area around Fortitude Valley is fastly being bought by developers and the area is being gentrified at a rapid pace. I can't see the strip joints, dodgy bars and such changing anytime soon. Though in the not so distant future I'm sure that these businesses will be pushed further out and along with them the less fortunate folk.  
If you do want to escape the bright lights of Brisbane, see past the people and enjoy a little bit of nature then take some time out to see the Glow Worm Caves.
One final, final note on this beautifully bizarre city. It's not all bad. It's not all good. Brisbane is just that. Another city full of wonder, joys and hidden secrets. The best thing that you can do for the city of Brisbane is to go there yourself and explore. See what wonders the city has on offer for you.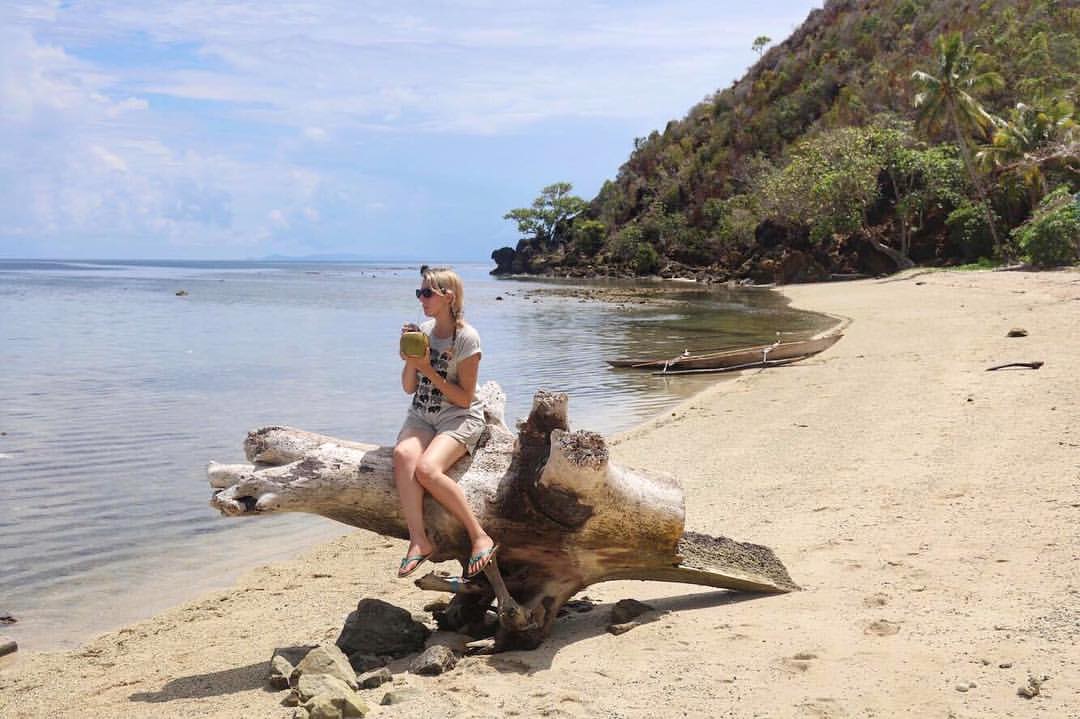 If You Liked This Post You May Also Like: