There are some really simple steps to becoming a sustainable traveller. Sadly our desire to see the world, do all the things, eat the things and generally be amazing human beings does come at a cost to the planet. One that is avoidable to a certain extent if we're willing to make a few simple changes to our basic behaviours.
No, you don't need to turn yourself into a tree hugging, no shaved armpit hippy swimming in your own self-pride and newly founded vegan status. Then again no judgement here if that's your thing. You do you.
Why Go Sustainable?
What does it even mean? Be a more sustainable traveller? Financially? Emotionally? Environmentally? Well, today in honour of Plastic Free July we're going to look more into the environmental impacts that we can actively reduce whilst on the road. Hopefully, you'll see that these small steps make sense financially and give you great emotional satisfaction. These really are the low hanging fruit that I can't see anyone having any great hurdles to jump over to make a change.
Plastic. It's a huge issue. Travelling around South East Asia it's so tempting to buy all the things in the teeny tiny plastic bags. With little to no thought on the creation and disposal of these bags. I've done. It's uber cute drinking juice from a plastic bag, with a plastic straw whilst Snapchatting.  These plastic bottles, bags and takeaway containers that we use just for a few minutes use a material that is designed to last forever. The current data suggests that by 2050 if we continue on the same path that there will be more tonnes of plastic then free in the ocean!
Hydrate Yourself With A Sustainable Water Bottle
Keeping hydrated whilst on the road is oh so very important to your health. Dehydration, even when you're healthy, is rather uncomfortable and undesirable. Now it can be difficult, especially when you have long bus rides and aren't sure about the toilet situation. As a lady you don't want to suffer from dehydration and a UTI.
More often than not it's tempting to grab a cold bottle of water from a vendor, drink and flick it away. We regularly carry wide mouthed reusable bottles and a Steripen just in case we're not 100% sure of the water quality and safety.
Fun facts about water & plastic water bottles:
2.1 billion people lack access to safely managed drinking water.
In the US, 1,500 water bottles are consumed every second.
Plastic bottle tops are not recyclable – causing damage to our wild life.
In many developed countries, plastic water bottles are not recycled. Due to mixed plastics, lack of recycling facilities and community actions.
Here's 3 amazingly stylish and affordable water bottles that are perfect for travel.
Hydro Flask 32 oz Water Bottle | Stainless Steel & Vacuum Insulated | Wide Mouth with Leak Proof Flex Cap

Nalgene Tritan On The Fly Water Bottle, Smoke W/ Grey Cap, 24Oz

CamelBak Eddy Water Bottle, Dragon Fruit, .75-Liter
The main things I look for when choosing a water bottle are wide mouth for easy cleaning. A cap or a straw that folds down. A lot of people have nozzled bottles, which are great and easy to access but also capture a lot of street grime and can cause health issues.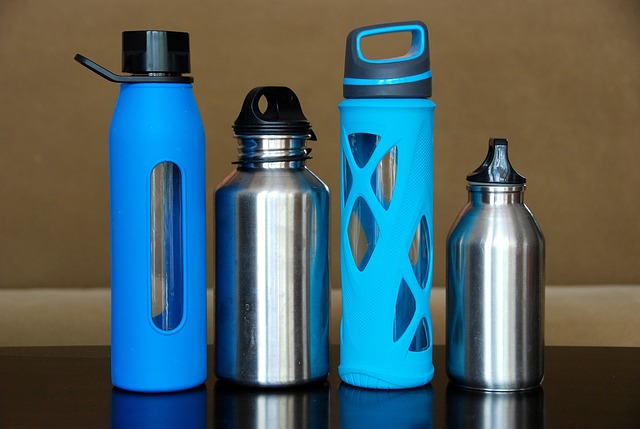 Coffee Cup of Happiness
There's such a simple pleasure of a cup of hot coffee in the morning. Or afternoon. Late in the evening. Coffee is life! What's not great? Ah the 500 billion – yes billion – disposable coffee cups are produced globally each year. We could go into more detail about the lining in these cups and how much energy they take to make. If you do want more information on than the Story of Stuff is where you want to go to learn more. Since 2009 we've been travelling with a KeepCup and have recently upgraded to a R2CUP for at home transit. Along the way these cups have served us well carrying hot coffee, keeping it hot and actively saving us money. Many cafes offer a small discount when we BYO. To date both my cups have paid for themselves with in café discounts.
Three stylish and functional reusable coffee cups that you should buy today.

YETI Rambler 20 oz Insulated Tumbler w/MagSlider Lid, Seafoam

KeepCup Changemakers Hydro 8Oz Travel Mug

Hydro Flask 12 oz Travel Coffee Flask
These coffee cups also double up as perfect wine & beer tumblers for when you're on the road. 
What's That In Your Travel Wardrobe?
Clothing is a necessity in most parts of the world. Unless your off in Norway doing a naked hike. In which case enjoy your hike and remember to put on some clothing once you're done. Clothing and more importantly fast fashion has a huge environmental impact. From the making of your clothing all the way down to how you wash your fine wear.
For a little bit of luxury on the road we're huge fans of Boody. Sustainable bamboo clothing that's comfortable, easy to wash and feels nice on your booty. The range is basic but brilliant. These undies have become a favourite staple in my hiking wardrobe. Soft, smooth and don't heat up your precious lady bits. Ain't no body got time for a hot booty whilst off on a hike. 
Buy your booty a Boody gift today with 10% off your first order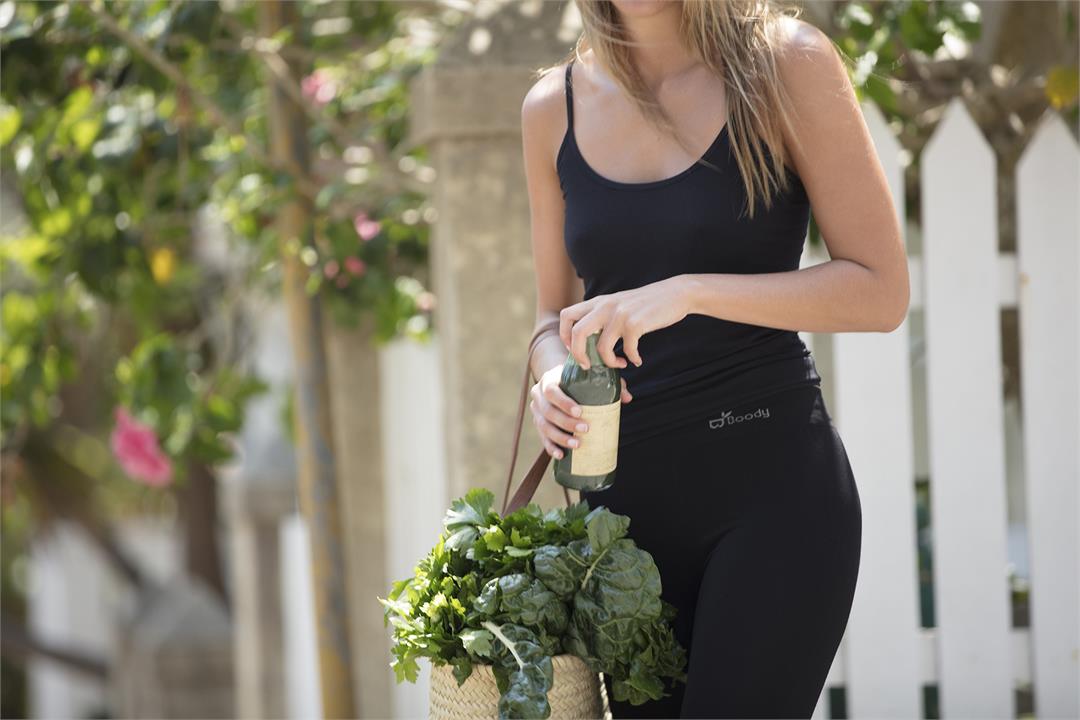 Fresh Is Best
Being a female traveller there are a few additional things to think about. Getting your period on the road can be a right pain in the uterus. Especially when things get moving when you're not ready. It's not always easy to find lady products on the road. ModiBodi are the original period panties. Terrible use of the word panty but a seriously great product. Even just for those long flights or over night buses. Cause we all know that fresh is best. ModiBodi uses modifier air technology which draws sweat and discharge away from the source and fights bacteria to keep you fresh as a daisy, all day.
Keepin' All Your Delicates Travel Clothing Super Clean
Having amazing active wear and delicates is the first step to a sustainable wardrobe. The next and way less glamorous is the washing of beautiful wear. The Allurette washer is the easiest way to gently and effectively clean hand-wash only clothing. Compact, portable and only 112g its perfect for ladies who like to travel. The Allurette is so easy to use. It features a flexible internal washboard and with a few minutes of gentle massaging provides you with a machine worthy wash. All without trying to find a laundry matt. We've used our Allurette bag on recent hikes. It's been great for storing dirty laundry until we get a day to do the all important washing.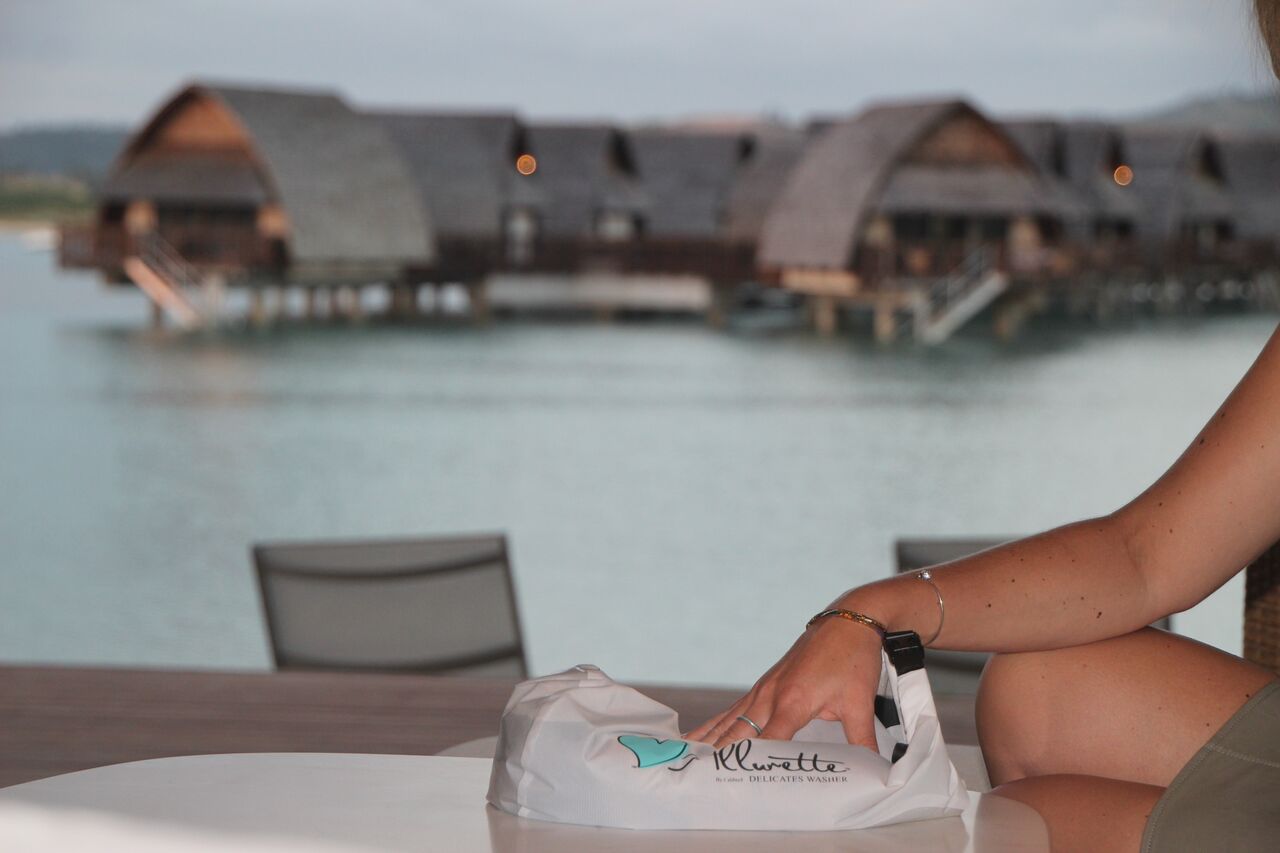 But wait there's a lot more to being a sustainable traveller.
Isn't there always more that we can be doing? Of course, there is. Personal hygiene items – like face wash, deodorant and sunscreen. The additional chemicals in these products are wrecking havoc on the oceans and bee populations. Remember folks there is no Planet B!
And always BYO shopping bag. Do you really need more plastic bags from shopping? Ah no you do not and quite a few countries have recently banned the plastic bag, so you can't even get one if you wanted one. 
Being a sustainable and responsible traveller starts with the things that we take with us and flows onto the ways in which we act in the communities that we travel through. You don't need to throw your life away and become an eco-warrior right away.
By making consistent, small steps we can all make a huge difference to this planet that we call home.
If you are a travel content creator and would like to join a community of like minded eco-friendly & responsible travellers why not check out the Impact Travel Alliance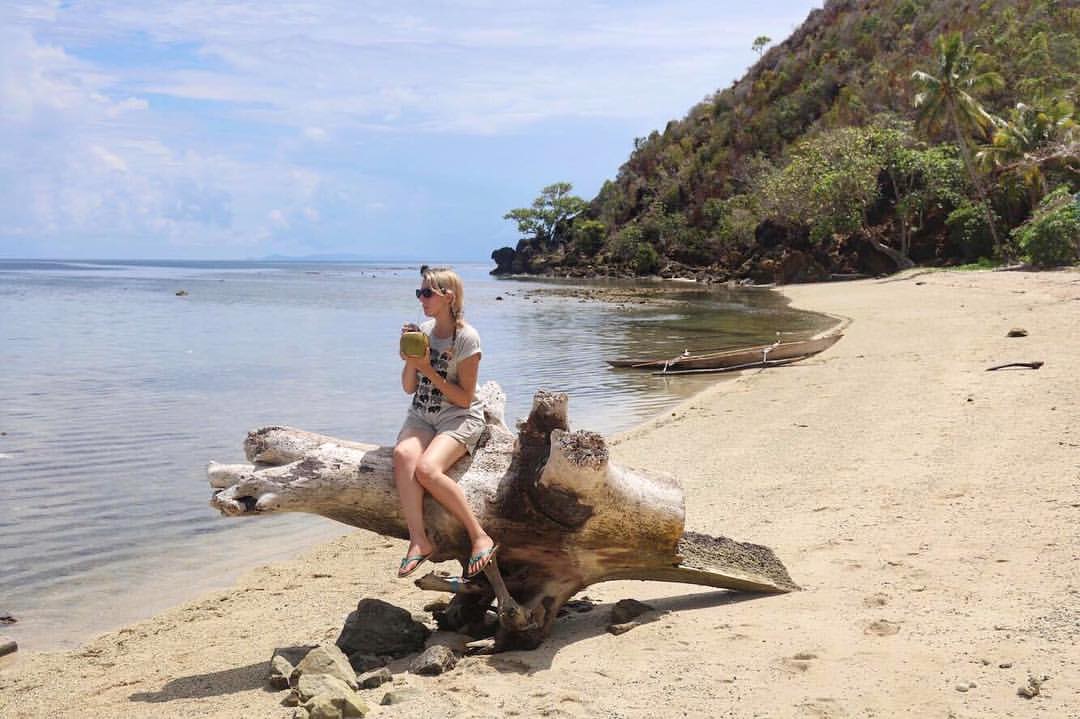 Just a teeny tiny note on affiliate links – We are a participant in the Amazon Services LLC Associates Program, an affiliate program designed to provide a means for us to earn fees by linking to Amazon.com and affiliated sites. We're also a member of a few others and may make a bit of coin on the side, this is at no extra cost to you.