So you've arrived in La Paz, ready for an adventure of a lifetime. Passport in hand, money hidden away and a little bit sleepy from all that travel. Then you realise – you're here but your all important bag isn't. Seemingly your bag has taken itself on an adventure without you. Never fear there are plenty of options for you to grab a cheaper bargain gear in La Paz as a temporary measure until your precious bag decides to return itself to you.
La Paz is a city full of mayhem, madness, witchcraft and some amazing buildings. It's not necessarily the first place that you might think of when you are in desperate need of outdoor gear. Thankfully the city has embraced the adventure travel lifestyle and you can easily buy new gear.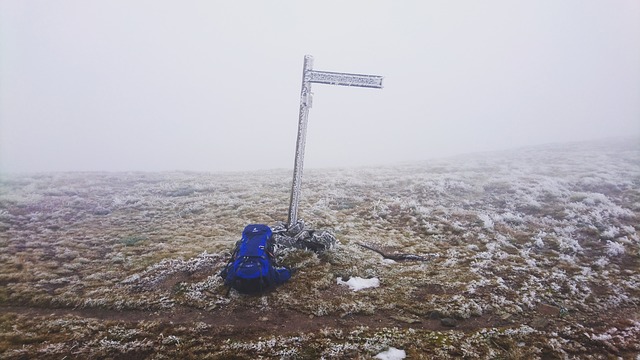 Where to find the outdoor stores?
Calle Illampu
Go for a stroll along Calle Illampu. This street is lined with a variety of stores selling boots, daypacks and hiking packs, gloves, hats, jackets. Really if you need it you'll most likely find trekking and outdoor gear here for sale. This is also the spot where there is a mix of stores that retail real and fake gear. The majority from what we could tell was real and the price tag does reflect it as so. 
You might even be able to find yourself an ultralight sleeping matt.
Gringo Alley!
Yup, there is a place fondly known as Gringo Alley. You won't find it on Google maps though. You'll want to search for Calle Sagarnaga. Plonked in the middle of La Paz, Gringo Alley has just about everything else you didn't know you needed. Think ponchos, badges, socks and coca leaf candy as a bare minimum.
Don't be afraid to be seen in an alpaca wool jumper. They are incredibly lightweight and comfortable to wear. And adorable too.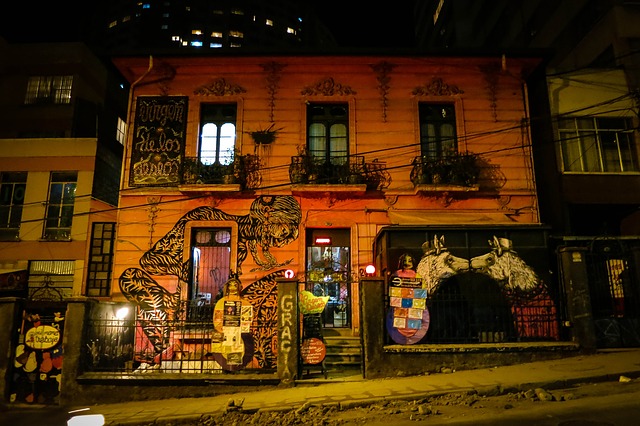 Real or Fake?
This is a contentious issue. With multiple outdoor stores and every second door opening to a travel agency and gear store duo it's rather difficult to tell what is fake and what is not. I spent a full morning exploring the stores and touching all the outdoor jackets. Some were really amazing fakes and most people wouldn't be able to tell the difference in their outdoor gear choices. The first indicator is the price. Stupidly low prices generally mean that the item is a fake. Now if you're only needing a jumper or pants short term then you might want to consider the lower budget item. Especially if it's an emergency purchase while you are waiting for your bag to find it's way back to you. It's an ethical dilemma that you and your wallet will need to discuss.
Northface seems to be the number one brand that is counterfeit in Asia and sent across the seas to South America. But don't be surprised when you see Mammut, Quecha and Columbia all on sale for crazy cheap. We found a store that retails ALL the fake things. Even some hippy Lululemon yoga wear tops. All albeit without the infamous Lululemon price tag.
As you can see in the photo below there is a clear difference between the outdoor stores at home and the ones here that sell fake gear. 65 BOB or $9.50US  for a Northface jacket is kinda a big red flag that it's not going to be a legit brand. This doesn't mean that the jacket won't serve your needs. Do you need a jacket to last you a life time or just one for this trip? 
Should you buy your outdoor gear in La Paz or back at home?
We do suggest that you do buy high quality products that will last you and your adventures for many years to come. The quality and variety in La Paz for outdoor gear did vary a lot. If you're after things like sleeping bags and boots I'd say buy before you fly. High priced items and items that can impact your adventure, like misfitted boots, should be purchased before hand. Then again there is always a risk of airlines loosing your gear. Which is why it's important to always have travel insurance.
If you need top buy things like gas canisters, jumpers and socks then you'll have no problem finding what you need in La Paz.
If you're not ready to buy outdoor gear in La Paz and are prepared to buy before you fly, here are a few of our favourite items to travel with.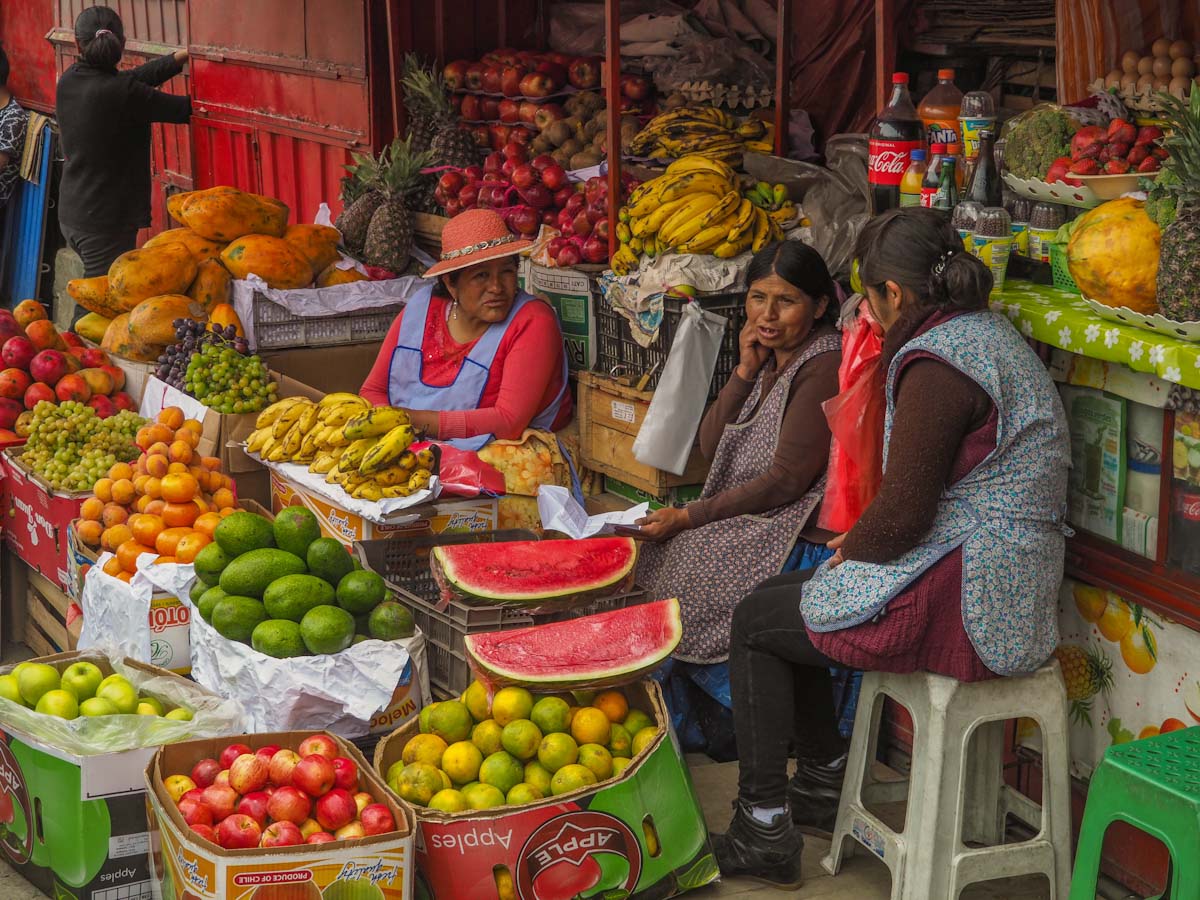 Photo by Lesly Derksen on Unsplash
Where else should you go in La Paz?
For shopping? Ah there's really not a whole lot more. There are quite a few markets and like other big cities in South America, La Paz isn't a fan of the supermarket. So grocery shopping is usually done at an open market. If you're after a better meal then there are a lot of great restaurants in La Paz for you to try out.
The best coffee in La Paz
If you find yourself in need of a coffee fix then without a doubt waltz down Gringo Alley and find your happiness at Higher Ground Cafe. A Melbourne style cafe in La Paz. Complete with barista art and Anzac cookies. Bolivian style of course. These guys also do regular TED talk screenings as well as some adventure films. Just ask what's coming up. The owner was previously a mountain bike guide so is a wealth of knowledge on all things Bolivia and surrounds. He'll happily chat and help you with any queries you have.
Where to stay in La Paz?
La Paz has a lot of accommodation on offer from basic hotels to some finer establishments. There's certainly no shortage of unique places to stay. Here's a few suggestions to help you find the perfect place to stay.
Cheap and cheerful – Greenhouse Bolivia
A little bit fancy – La Casona Hotel, Bolivia 
A lot fancy – Atix Hotel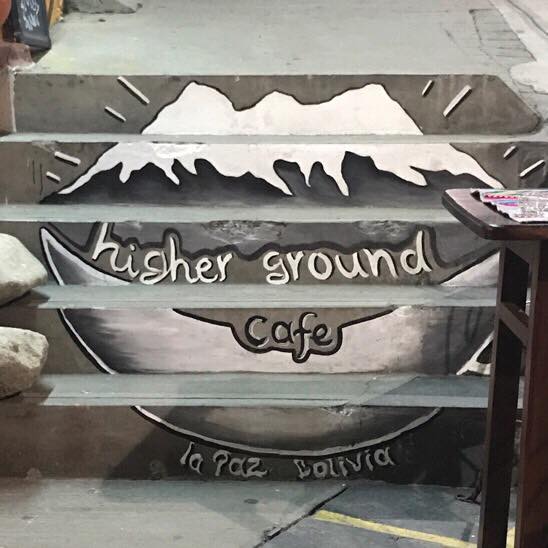 Bolivia is an under rated and beautiful country.
I couldn't believe how friendly and how much fun Bolivia was to explore. It's one of South America's under rated countries for adventure tourism. Did you know that there was an entire colony of hidden flamingos? As a country it hosts so much raw beauty and delicious chicken.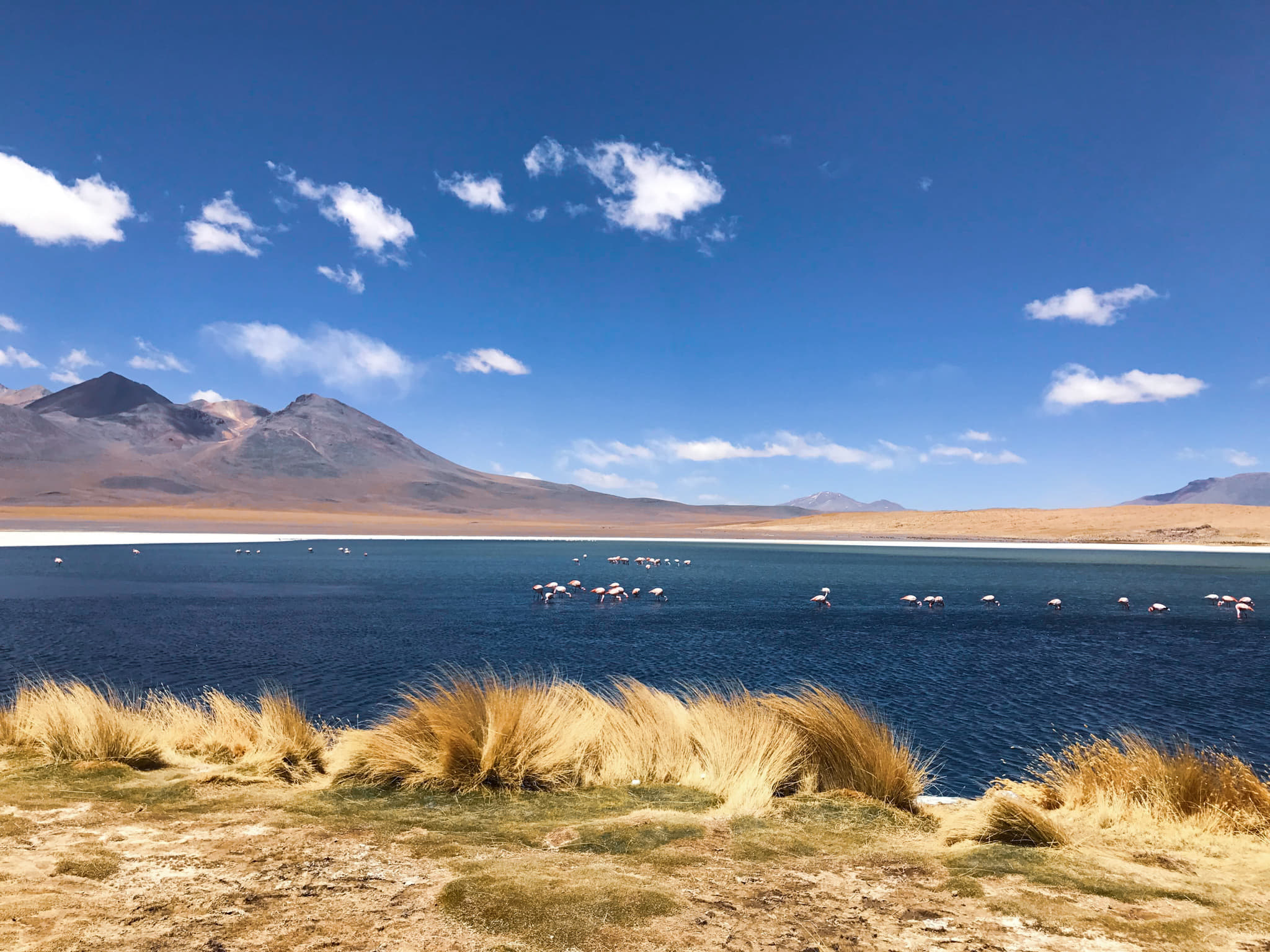 Have you been to La Paz before and bought anything that you might think was less than legitimate? We'd love to hear your gear fail stories. I can't promise that we won't laugh too much.
Or if you have any questions on what sort of gear you can buy ask away. We did spend a good half a day exploring the outdoor stores.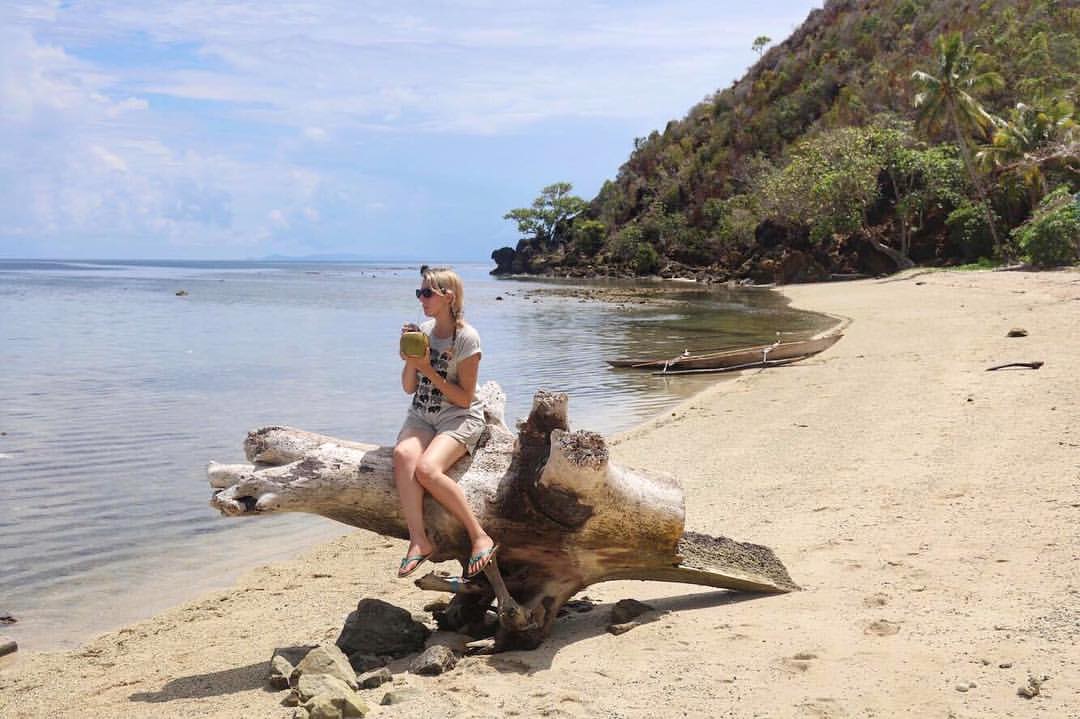 Just a teeny tiny note on affiliate links – We are a participant in the Amazon Services LLC Associates Program, an affiliate program designed to provide a means for us to earn fees by linking to Amazon.com and affiliated sites. We're also a member of a few others and may make a bit of coin on the side, this is at no extra cost to you.