Coffee is life in our small household. It's a very rare day that we don't start the day without a freshly made latte. It may seem a little bit indulgent to some but really it's the small things in life that easily keep us happy. Becoming your own personal barista is a lot easier than you think. There's no need for you to grow facial hair, get arm tattoos and start talking about mouthfeel.
Now previously we would have made a coffee on the stove top and at some point, during the day I would've wandered out to a cafe or two for a caffeine fix. Which in theory sounds lovely. I'm away from the desk, I'm getting some fresh air and a conversation. But each day doing this once or twice a day it becomes a rather expensive habit. It takes a fair amount of work for me to earn my money so spending it on coffee and not travel was getting to be a bit of a sore spot.
The solution? Invest in your very own coffee machine.
Which is where I want to introduce you to the Sunbeam Barista Max Espresso Machine. It doesn't come cheap but what I want you to think about now is the money. If you pay for two coffees a day at $4.50, the average coffee price in Australia, that's $45 a week – not including weekends – or $2,340 a year.
There's something so satisfying about making your own coffee at home. It's like a fancy new Melbourne party trick. 
Now the Barista Max isn't a fussy machine. It doesn't need you to say sweet things, ask it how the family is going, though I'm sure if you did there would be no sassy backchat or eye roll. The machine doesn't need to be validated by your praises. Unlike the local 20yo hispter barista.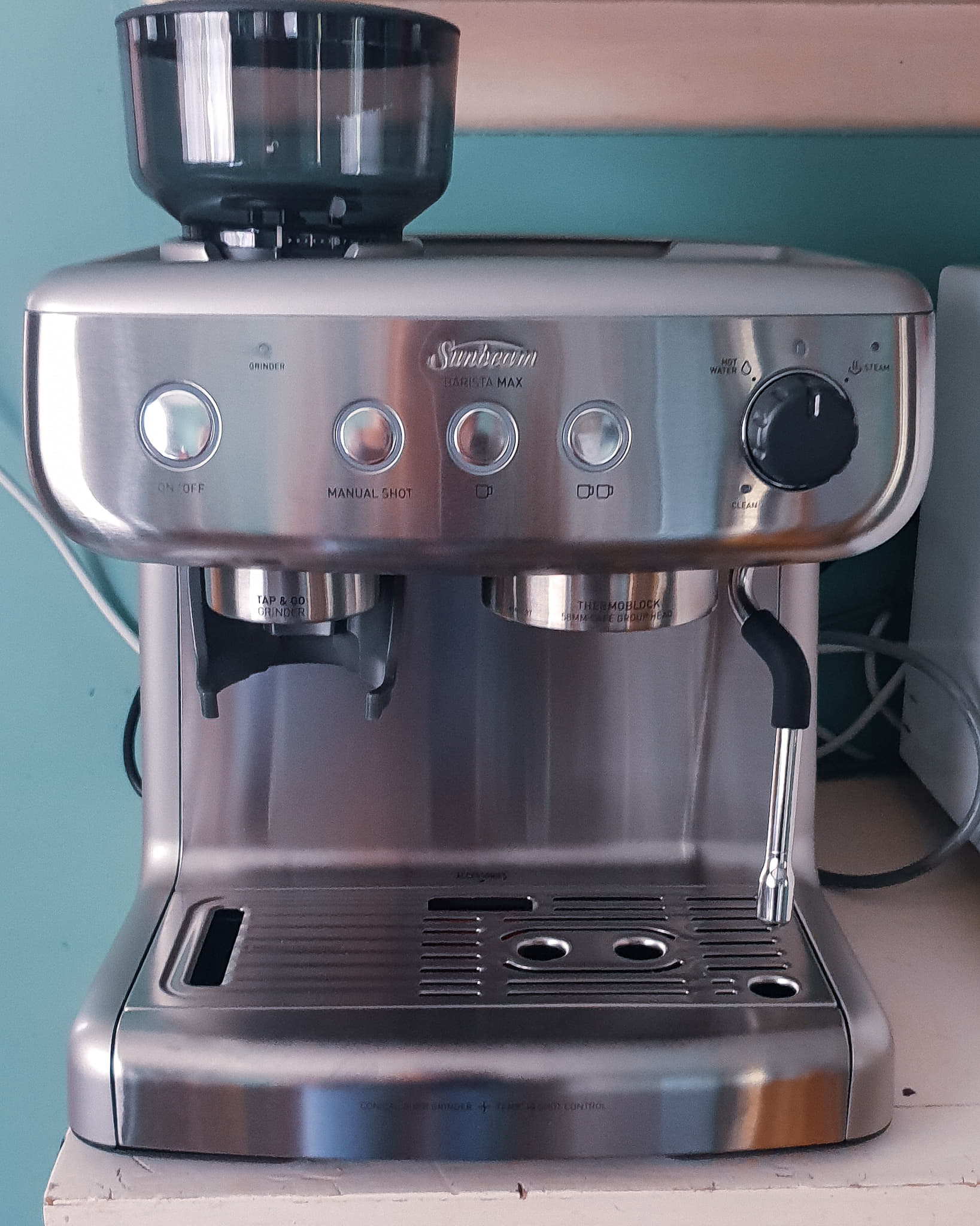 The Good Bits
This is a seriously stylish looking piece of equipment. It is mid range in size so easily fits on most bench tops, without overpowering the space. The machine has a reservoir for water so you don't have to worry about plumbing anything in. Perfect for folks like us that rent.
Once you have the machine worked out and are in agreeance it's a very simple machine to use. Grind the beans. Extract the coffee. Steam the milk. Enjoy the latte life. It can't be much more difficult than that right? I could go on for ages about the temp control, the grinder or the steam wand but you don't really care about that. It's such a simple machine to use and make great coffee. 
The Bad Bits
The machine, or Maxine, as I affectionately named her, was a bit fiddly to get fine-tuned. The inbuilt grinder works wonders and even comes with a little light so you can see what the grind is like. I do suggest that you buy a bag of cheap beans to put through the grinder and break the machine in. We didn't and we used a rather nice bag of Skybury beans trying to get the grind and extraction just right.
We now drink a LOT more coffee. Maxine is so easy to use that James is constantly spending more time with her and making me coffee.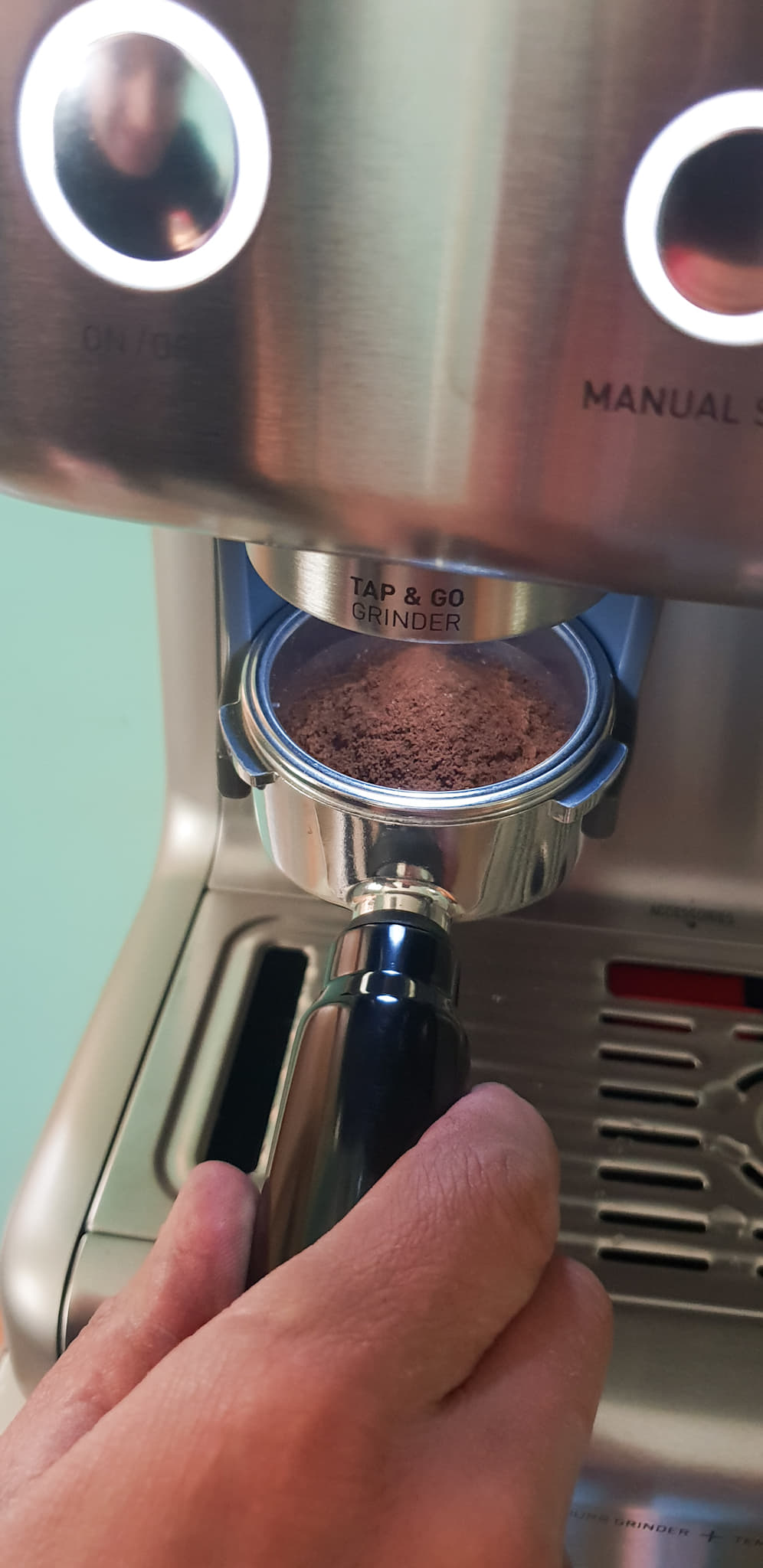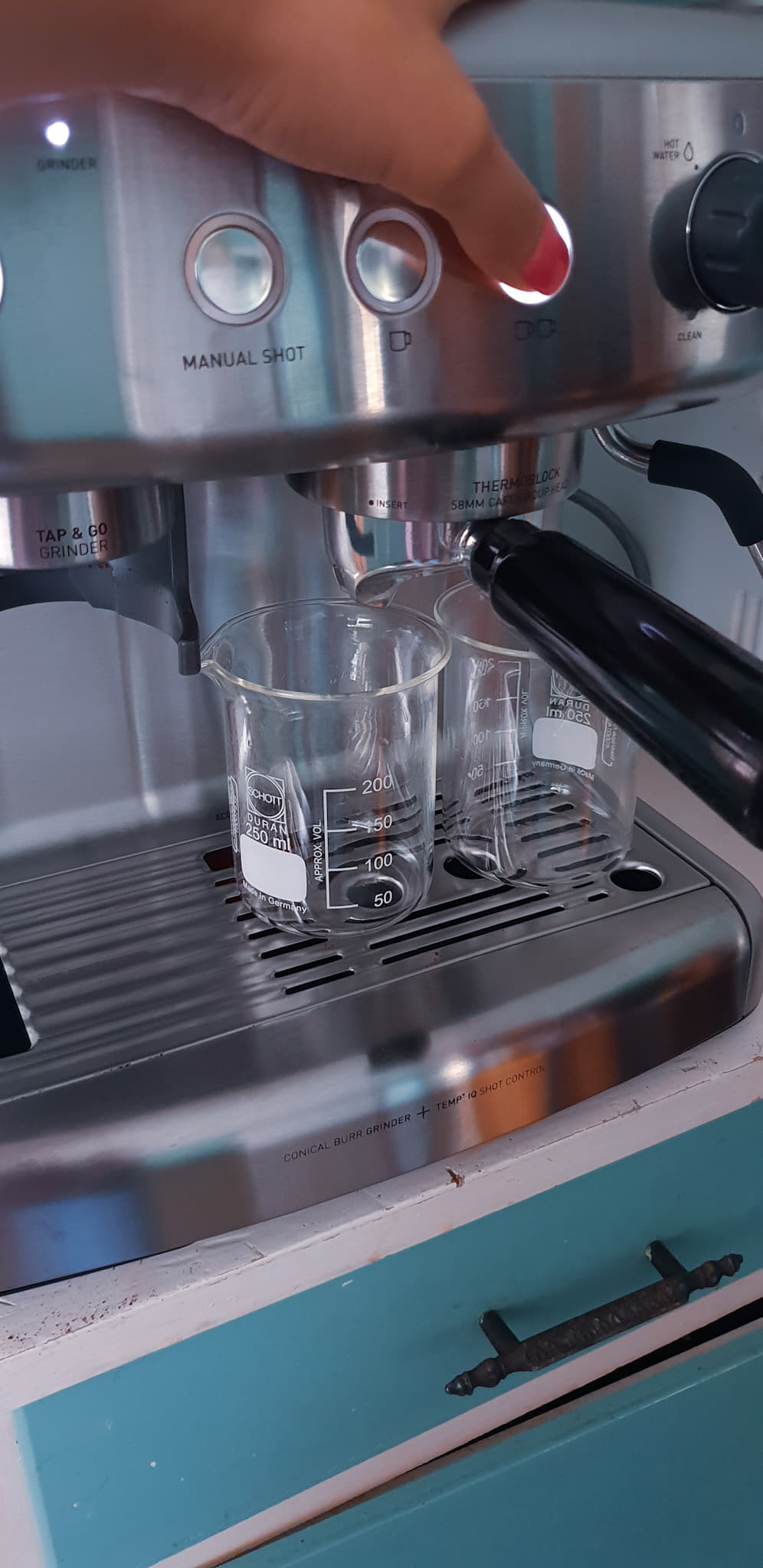 Other bits to know
The Barista Max comes with a fairly nifty segmented drip tray. Under the stylish silver tray you'll find an area for catching excess coffee grind at one end. At the other end there's an area to catch water from the steam wand. The wand has been so easily to designed use, that you just point it down, flick the knob to steam and wait. There's a moment of pause between when the steam wands heats up and is ready to be used.
Use fresh beans
Know your beans. The easiest way to ruin your coffee is to use rotten or stale bean. Using the Tap & Go™ Integrated Grinder you'll always have the freshest grinded beans and as such the best coffee possible.
What bean should you use?
We use Skybury coffee beans almost exclusively. I'm always picking up bags of beans on road trips but I always go back to ordering my Skybury beans. Why? These are Australian grown beans from the Atheron Tablelands in Queensland.
The beans always arrive at the perfect level of freshly roasted. You don't want your beans too freshly roasted or you'll get a bitter aftertaste. It's amazing when you open up the package and get that first whiff of perfectly roasted beans. It always sends me into a moment of euphoria before I remember that coffee beans need to be ground before they turn into amazing coffee.
If you are going to buy yourself some Skybury coffee treat yourself to a jar of their farm-grown papaya jam. It's perfect on fresh scones and with a latte on a lazy Sunday afternoon. Just a hint if you're away from your espressso machine then you can get almost as good coffee from the single services of coffee. Just mount the coffee onto the top of your cup and pour the hot water through the bag.
How much coffee is too much coffee?
No one has ever asked that question so there is a simple answer – all coffee is great coffee. Enjoy the coffee life and enjoy being loved by your friends who will enjoy a fresh coffee when they come to visit. Once they know you can make barista basic coffee there will be no stopping them.
Looking for the best coffee related gift? Shop my Amazon store today and find out the coffee things that I love.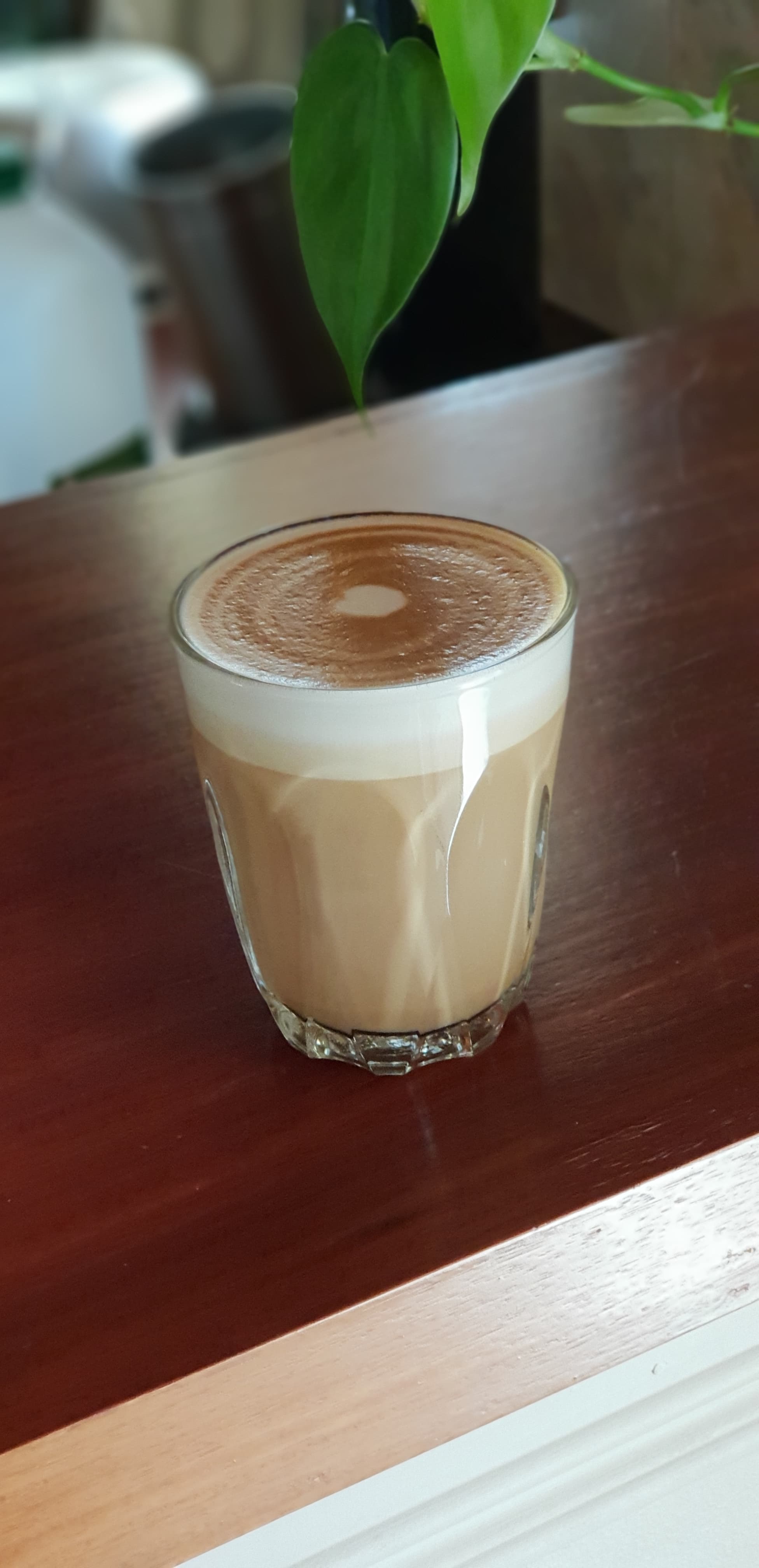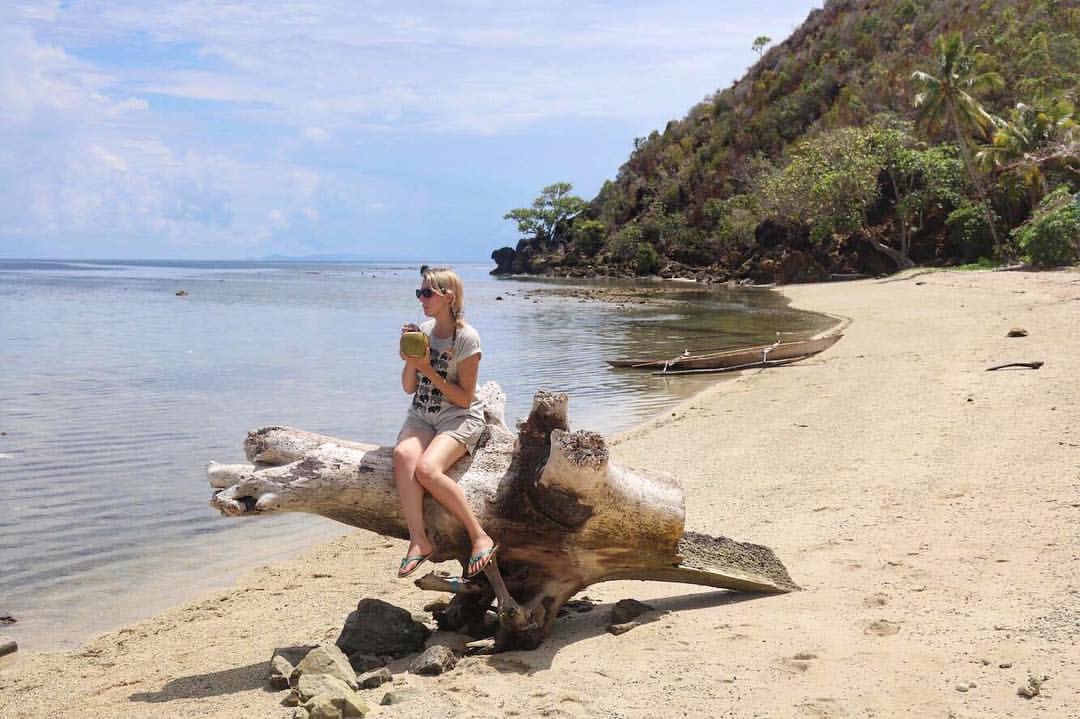 If You Liked This Post You May Also Like: