In our final installment of this series Preparing for Patagonia it's time to walk you through the very complex and overly frustrating process of booking your campsites along the Torres Del Paine circuit. Now whether you are doing the W or the O track it's still a massive pain in the arse. Understandably so. This is a magnificent part of the world. And one that deserves to be maintained and cared for future generations. This year the booking process has changed.
So grab yourself a wine, beer, tea, coffee or whatever takes your fancy and let's get ready to book your campsites!
Why do I need to book a campsite?
The Torres Del Paine trek has recently become a common travel destination goal. It has increased in popularity. With that brings more people, more rubbish and the potential of more things going wrong. By having campsites limited, the Park Rangers, can monitor and restrict how many people are in the park at any given time. It also allows the Rangers to close off areas for rehabilitation.
Yes, there are plenty of people who sneak in without a booking and without paying. Do you seriously want to be the flog that turned up late at night, upset the Ranger and made a fuss? You'll be eternally remembered as a dick by a group of international strangers who will forever disrespect your memory.
What's the differences in campsites and refugios?
A campsite gives you access to a dedicated camp spot to set up your tent.
The refugios are large cabins, with mixed dorm rooms. Many of these have meals available to purchase.
Depending on which company you book through you may have access to hot water, toilets and the option to purchase snacks and meals.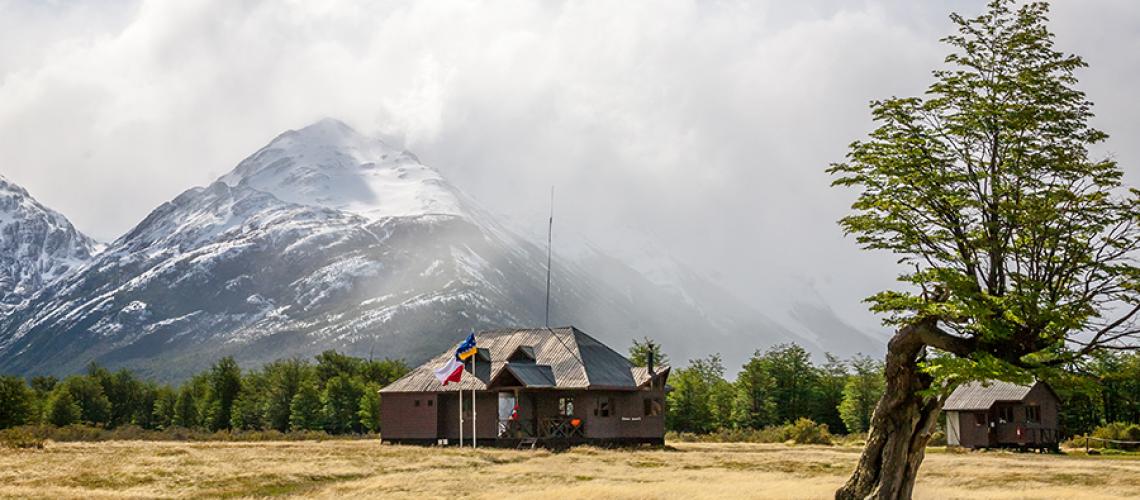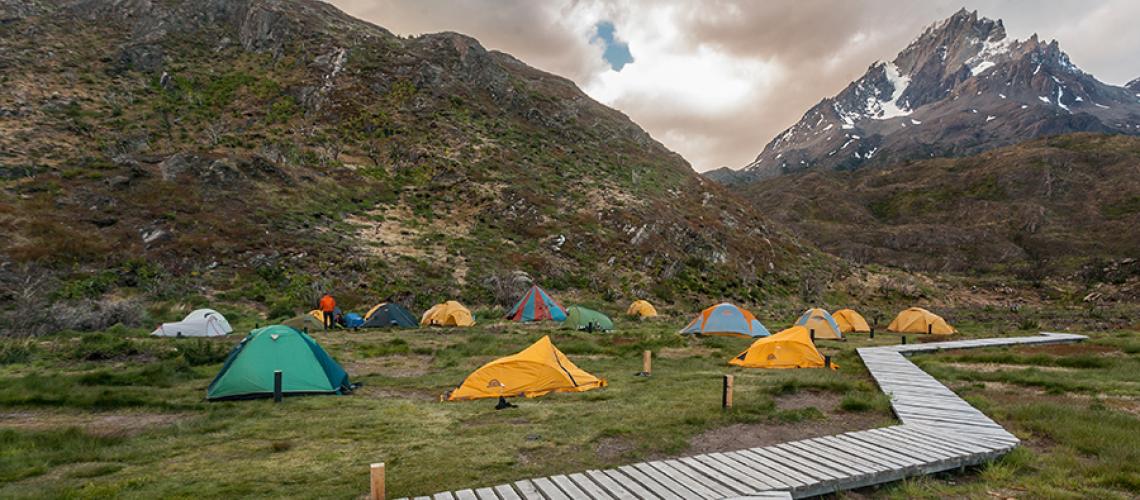 How to book a campsite in Torres Del Paine
Step 1 – Pick which trek you want to do – W, O or Q?
Once you have decided which trek you want to do pencil out your starting campsite and dates. You'll need to be flexible with dates and campsites.
Step 2 – Get your wallet ready
Sadly the campsites are not cheap. Fantasticosur is the most expensive of the companies to book with. Across the three companies that require payment, a basic campsite starts at $8US per person per night and in some cases go well over the $100USD per person per night! The refugios are even more pricey.
Payments can be done through Webpay or Paypal for non-Chile residents.
Step 3 – Check availability and start making those reservations.
On all three websites.  At once.
Now Conaf and Fantasticosur have instant booking systems. With Vertice requiring that you to send in a request.
We found Vertice to have been the most efficient at getting back to us answering all our questions and with a confirmed booking.
Then get your prepared wallet and start to book all the things.  To ensure you don't get stuck with an incomplete itinerary, it is important to make all of your reservations on the same day.
Step 4 – Check your reservations
And then double check them. Make sure that you have ALL campsites booked. Check for correct dates, correct hire of any gear and any meals booked.
Step 5– Print it all out.
Once you have booked all your campsites and any extras print out the confirmed bookings. You'll need to show the rangers along the way your completed bookings.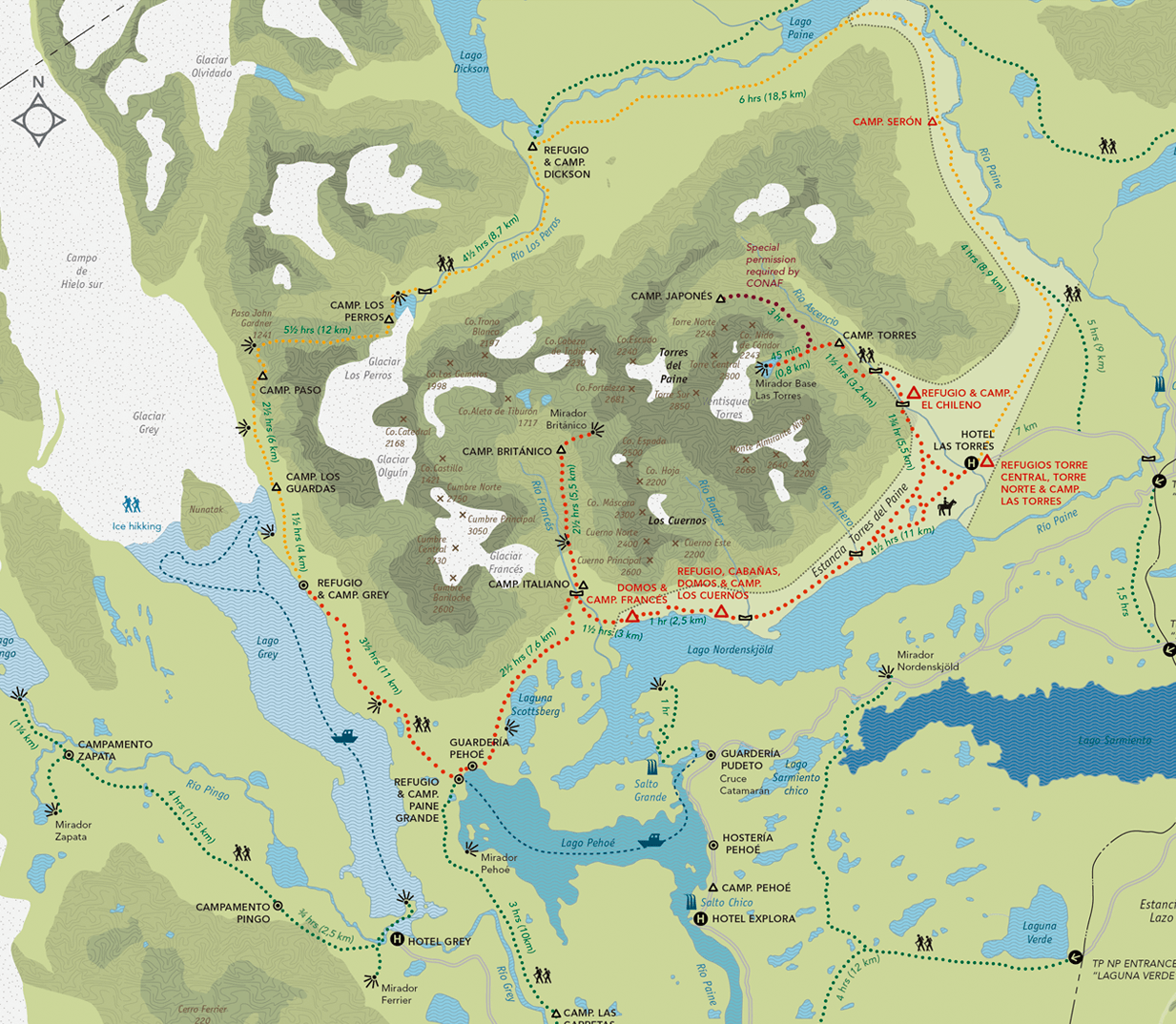 What campsites belong to who?
Refugio and Camping Las Torres

: Book with fantasticosur

Chileno Refugio and Camping

: Book with fantasticosur

(NOT AVAILABLE FOR 2017-2018) Camp Torres: Book with CONAF

Camp Seron

: Book with fantasticosur

Refugio Dickson

: Book with Vertice Patagonia

Camp Los Perros

: Book with Vertice Patagonia

Camp Paso:

Book with CONAF

Refugio Grey

: Book with Vertice Patagonia

Refugio Paine Grande

: Book with Vertice Patagonia

Camp Italiano

: Book with CONAF

Camping El Frances

: Book with fantasticosur

Refugio Cuernos: Book with fantasticosur
Things that you must have before arriving at Torres Del Paine National Park
All campsites booked before entering the park. Including a print out of your consecutive bookings.
All your own food including snacks. In saying that there are small shops at some of the camp sites, and you can buy meals from the refugios. Some need to be booked in advance. Others you should be ok to walk in and pay cash. These aren't cheap meals and remember that it required someone to physically take these products into the national park. You'll be paying a premium for these.
Clothing and camping gear.
Want to know what snacks to pack? Or need some guidance on your packing list?
Have you been to Torres Del Paine?
If you've got any tips or tricks let us know in the comments below.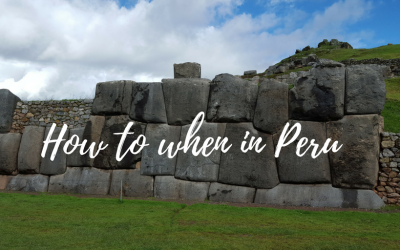 Peru is a truly diverse and complicated country. It's easy to make a simple mistake and say or do the wrong thing. So whether you are off to escape into the amazon, hike the Andes and just play gringo at Machu Picchu here's our tried and tested guide on how to do the...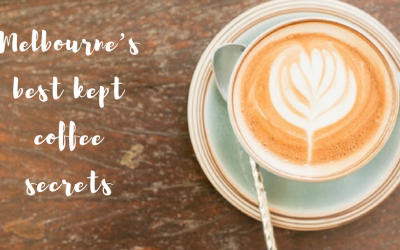 Melbourne has the best coffee culture in the world. Let me show you a few well hidden coffee secrets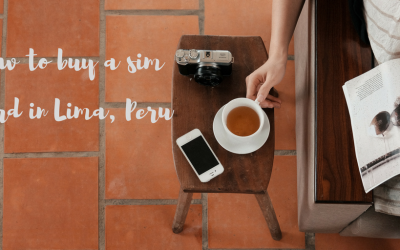 Sadly the days of travelling and being totally off the grid are long past us. We want to be connected. We want the world to know what or who we are doing right now. Then there are also those pesky parents who demand to be contacted daily. Unlike ours who just like the...