Puerto Natales in Chile, is one pf the most marvellous towns that we were fortunate enough to visit on our South American adventures. Due to unforeseen circumstances we had two rather extended adventures in Puerto Natales and in total stayed here three times. Each time we found the city to be utterly charming and the perfect gateway to Torres del Paine National Park.
The small town is the perfect town to base yourself for all your Patagonian adventures. There's ATMS, bars, a brewery and one of the best lamb burgers I've ever had. As well as sufficient stores to get supplies before you head off to do some trekking.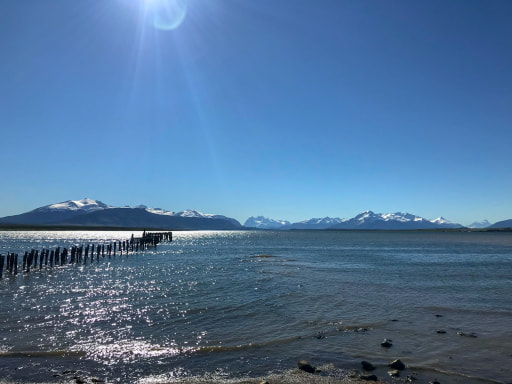 Where should you stay in Puerto Natales? 
Where is Puerto Natales?
Puerto Natales is a port city on the Señoret Channel in Chile's southern Patagonia. It's considered the gateway to Torres del Paine National Park and if you are off on an adventure to Torres del Paine National Park it's the best place to base yourself before and afterwards.
How to get to Puerto Natales and not break the budget.
Puerto Natales is approximately 250kms from Punta Arenas, which is the closest (reliable) airport.There is a small airport in Puerto Natales but it is heavily reliant on good weather, so operates rarely.
You can, and we did, easily catch avery affordable bus directly from Punta Arenas airport. For two tickets it was around $30 AU. Make sure when you book that you book to/from
Punta Arenas – Aeropuerto PUQ – if you want to go from/to the airport.
We booked most of our South American bus adventures via BusBud. As we only had Australian credit & debit cards a lot of places, especially in Chile, didn't accept international cards for payment. Using BusBud I could pay via PayPal really easily, especially on mobile. Which we did a lot when we found free wifi. It can be difficult to get a simcard in South America. I'd suggest that you buy yourself a Skyroam Solis to have portable wifi and less stress. 
Use our special code: honeybirtravel for 10% off your Skyroam Solis!
The beautiful bus terminal of Puerto Natales
The bus terminal in Puerto Natales is pretty amazing. I might just be saying that because there's a coffee cart that makes Melbourne style coffee. There are half a dozen different bus companies that operate from this terminal and you can get buses pretty much anywhere. We caught a bus to El Calafate in Argentina, as well as our return buses to Torres del Paine. Just remember taht you might have to be a terminal tax. These very small fees help keep the terminal clean and functioning and you will not be allowed on the bus if you haven't paid.
The bus terminal is on the outskirts of town. We did see a lot of backpackers walking into town, but for the equivalent of around $5AU we caught a taxi directly to our hostel each time. I was too lazy to haul my big ass backpack into town. The taxis have a fixed fee for travel to/from and around the town so you don't have the hassle of haggling and Uber isn't a thing.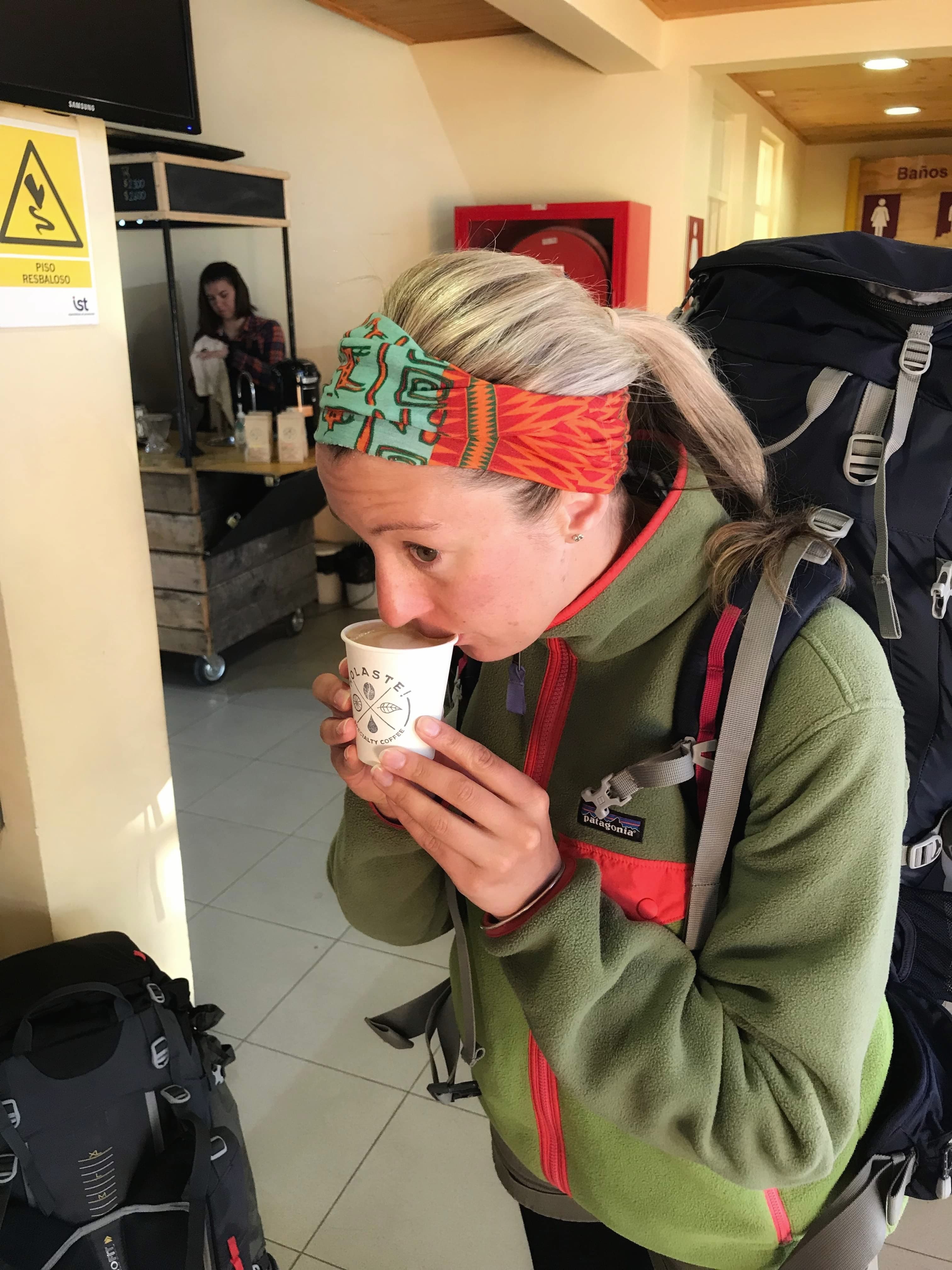 Where should you stay in Puerto Natales?
Well this really does depend on your budget and travel style. On our second stay in Puerto Natales, we were caught up in a natural disaster. There was no running water for three days, which meant that government offices were closed and businesses did not open. Making it rather difficult to buy food.
Basically great hostels in Puerto Natales
Patagonia Adventure Hostel
We stayed at the Patagonia Adventure Hostel each time we visited Puerto Natales. It was in a central location, close to the brewery and a few bars. Winning! But more importantly it had good wifi, hot showers and was fairly quiet. The building itself is a little on the older side but I felt that this added to the backpacker charm.
There are dorms and private rooms available.
Prices from $33
Book your stay at the Patagonia Adventure Hostel today before all the beds sell out.
Wild Hostel
The best burgers in town can be found at the Wild Hostel. A bit more pricey than the old faithful Patagonia Adventure Hostel it's a really nice place. Not only do they have a great bar but they have a small supply of basics necessities that you might need on your Torres del Paine trek. We had a mouth watering delicious burger here when the water issue was happening.
There are dorms, family and private rooms available. The rooms here book out super fast so be sure to secure your booking now. You don't need a booking to enjoy the burgers and beers.
Prices range from $33AU for a dorm room – breakfast included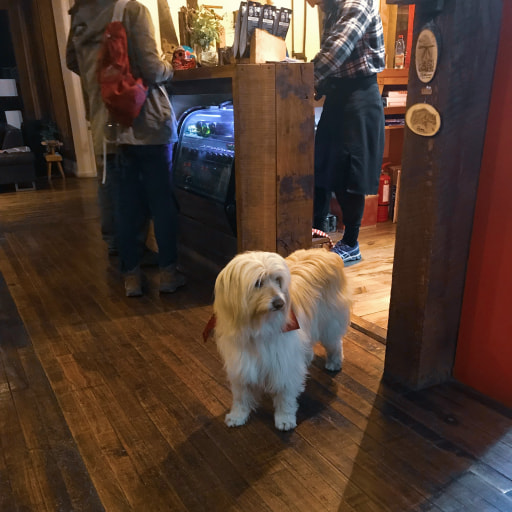 Vinnhaus
A hostel with a cafe inside? What's not to love? This place is fancy as all hell and will make you feel like you have fallen into hostel heaven. With the vintage & European inspired cafe you can enjoy a delicious breakfast and coffee but there's no kitchen so you can't create your own wonderful budget meals.
Prices range from $30AU for a dorm room – breakfast included

Spending the big money on hotels in Puerto Natales
Despite what some people may think the town isn't purely designed for hostels. There are a LOT of hostels to suit the backpacker budget, like me. However luxury is something that the Chileans do exceptionally well. So big spender here are a few places that you might want to explore.
Remota Patagonia Lodge
An eco-friendly lodge oozing charm and sophistication. Eat your way to happiness here. Though I'm not sure how you'll go leaving here and sleeping in a tent along the W Trek. But with areas dedicated to leisure experiences, such as reading and contemplating I wouldn't complain if you took me here.
Starting at $385 AU for a superior twin room
Do I need to book campsites at Torres del Paine?
Yes. 100% yes you do need to book campsites and rooms in the lodges. This is non-negotiable and should be done as soon as possible, as there are very limited spaces at all of the camp grounds, with tour operators prebooking large chunks of these areas.
It is a requirement that you have all your campsites pre-booked before arrival. You risk being turned away. Years ago you could just turn up in Puerto Natales, walk to the different offices and get random bookings. Sadly due to the popularity of the W trek, this is no longer possible. The following articles may provide you with some further advice and guidance.
How to book a campsite in Torres del Paine
Is the W Trek safe?
Best books for hiking around Torres del Paine.
What if I can't get a campsite booking?
Sadly this does happen, and quite often. You need to seriously plan months ahead to secure all your campsite bookings. There are other hotels within the Torres del Paine national park. On my dream list is Las Torres.
Enjoy luxury within Torres del Paine park over at Las Torres Patagonia
Is there anything else to do in Puerto Natales beyond trekking in Torres del Paine?
There is so much to see and do in the town and surrounding areas. Unless like us you get stuck there during a natural disaster and 95% of the town shuts down. You could try out any of these;
Go on a cruise through to the Señoret Channel and see the Balmaceda and Serrano mountain glaciers. – Book here
Take a day out of your schedule to experience a Patagonian Estancia. Book your cowboy experience now.
Pop over to Argentina and see the Pertio Merino Glacier. Bookings are essential but it's well worth the trip.
There's also cafes, breweries, outdoor stores, bars and just about anything else you need from a town that is driven by tourism. 
A note on ATMs – yes there are ATMs in Puerto Natales. There are a few around town and it can be tricky to find out which ATMS will accept your international cards. ALL ATMs charged a fee for foreign cards when we were there. The max amount we could pull out at any time was 3000 pesos – this had to include the bank fee which can be as high as 400 pesos.
Have any questions? Drop us a note in the comments below and we'll answer them as honestly as possible.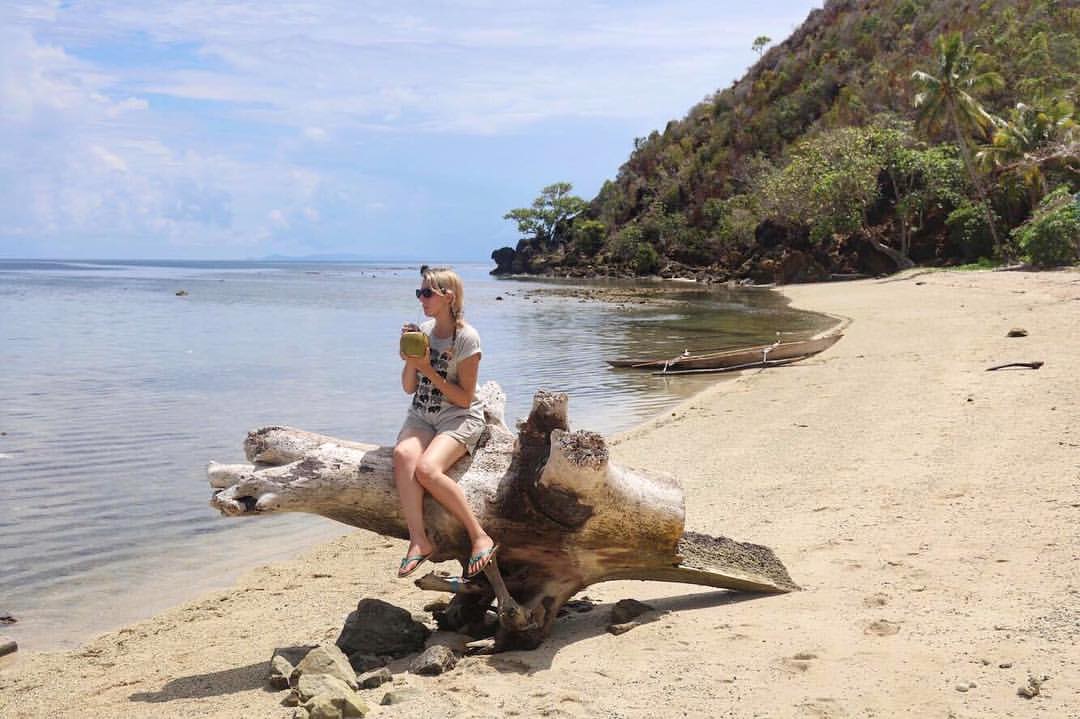 Just a teeny tiny note on affiliate links – We are a participant in the Amazon Services LLC Associates Program, an affiliate program designed to provide a means for us to earn fees by linking to Amazon.com and affiliated sites. We're also a member of a few others and may make a bit of coin on the side, this is at no extra cost to you. 
If You Liked This Post You May Also Like: