Peru is a truly diverse and complicated country. It's easy to make a simple mistake and say or do the wrong thing. So whether you are off to escape into the amazon, hike the Andes and just play gringo at Machu Picchu here's our tried and tested guide on how to do the simple things when in Peru.
After our time in Peru it was clear to us that there was limited information, that doesn't come from a tour guide, on how to be a nice person whilst in Peru. The Peruvian people may not come across as the friendliest people but they are warm and pleasant to deal with.
How to deal with your poo in Peru.
Or just in general how to use a toilet. The majority of toilets in Peru are western styled. Nothing overly scary or daunting here people. It's really simple. Walk into the cubicle, close the door and do your business. DO NOT FLUSH the toilet paper. The sewerage system across most of South America is not equipped to deal with toilet paper. All toilets have a small bin in the cubicle for you to place your used toilet paper.
We can't stress this enough. Which is why it's tip number 1! At several hostels and hotels we stayed at large groups of tourists came in and refused to follow this simple rule. Resulting in blocked toilets and in many cases no running water as the night staff have to turn off the water and the toilets until a repair person can attend in the morning.
Learn the Peruvian – Spanish language
One thing that we regret is not having a good grasp of the Spanish language. One day soon we hope to travel and learn Spanish in Cusco. Or really anywhere in Peru. There's a certain charm to the Spanish language and the Peru people have given it a certain flair. It would have made our lives so much easier if we spoke fluent Spanish 
How to tip in Peru.
Tipping has certainly been a contentious issue in Peru. As many tourists come from countries where tipping is not the norm it can be a bit nerve-wracking.  Do I need to tip? Well yes, you do.
In a restaurant, a 10% tip is usually expected. Many places that deal with tourists will either add this to your bill or they will advise when handing over the bill that the service charge has not been included. Most places we ate out at were less than S/50 ($15 USD) for two of adults, so a 10% tip wasn't a huge burden on our budget.
Tour guides and trekking staff? Yup these guys too will have their hand out for a tip. Depending on the company you might be given an estimated figure of how much to tip. This is such a personal choice and will have many factors which will impact on your decision to tip or not to tip One thing that we did notice, and especially when talking with other tourists, that there is now an assumption that you will tip to make up for a lack of wages by tipping generously.  Which in my opinion is utter bullshit and an issue I took up with our Dragoman tour operator.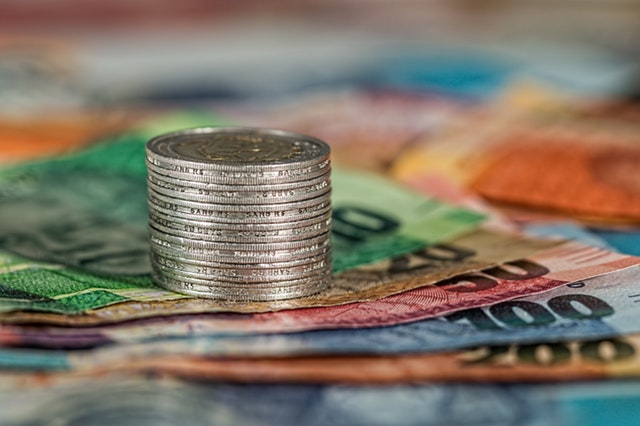 How to book a bus in Peru.
You can easily walk into any of the thousands of "travel" agencies that you'll find in all the cities and towns. Or if you're more like me and a super organiser then going through a third party like Busbud is a breeze. Paying a little extra for a VIP bus is a most excellent investment. These buses come with super comfy seats, snacks and a bathroom on board. Remember that the roads and the driving in Peru is pretty rough a lot of the time. Having that little extra bit of luxury is well worth it.
How to use the bus bathroom.
Number 1's only. This is a really strict rule when travelling by bus. No solids. If you're desperate for a poo break just ask the staff, guide or driver to pull up at the next available rest stop. It might not be a pretty place to poo but it's better than blocking the toilet or even flooding it!
How to book a hop on hop off bus tour in Peru.
If you're wanting a really easy and fun way to travel around Peru and indeed even Bolivia then we highly recommend PeruHop. Cheap, safe and a whole lot of fun. We made some great new friends as we travelled from Lima to Cusco, via the coastline. There are quite a few free tours included and with great contacts at clean hostels and hotels, you can get up to 60% off your accommodation.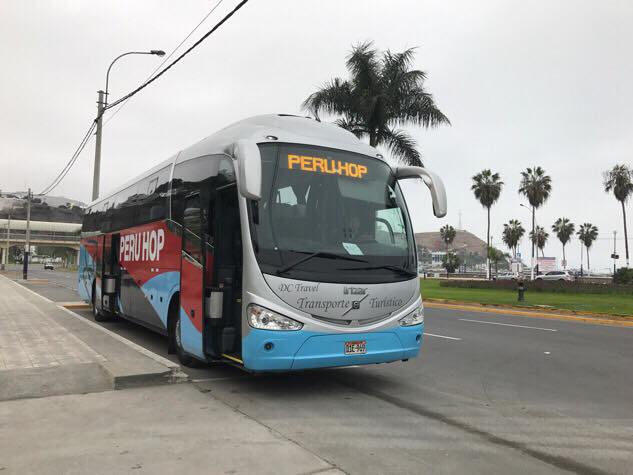 How to use an ATM and get out your money.
Ok this is a biggie! Every day that we have been in a city with an atm we've been helping other tourists with how to use the ATMS. These have an English option and may give you the option to take out cash in Soles or US dollars. Take the US dollars! It's a lot easier to take out the maximum $160USD and get it exchanged either at the bank itself or at a money exchanger.
Most atms have a really low limit of soles that you can withdraw.
BCP and Globalnet seemingly only allow foreigners to use their atm network once per month.
Scotiabank offered the best service in Cusco, though they do charge approx S/.20 for each withdrawal. As well as allowing multiple uses per card.
How to buy a good cup of coffee in Peru.
Not surprisingly with the rise of tourism coffee has become a big thing. Many hostels have cafes attached and in the bigger cities like Cusco and Lima coffee houses are a big thing. Much like any other coffee shop walk in, grab a seat and enjoy your latte. Note that many places don't offer take away coffee. We paid anywhere between S/.7-12 for a latte.
Don't forget to grab your sustainable travel essentials like a water bottle and a reusable coffee cup.
How to find cheap food.
And not get food poisoning! You don't need to risk your tummy with potentially dodgy street food. The set menu is really popular in Peru. Starting from S/10-30 these are basic, but huge portions, three course meals. Generally if you step past the main tourist strip you'll find most places offer these set menus.
How to buy a local sim card.
Wifi is readily available in Peru, however, if you want to buy a sim card like we did then it's super easy. Walk into a shop, Claro or Movia, and ask for a prepaid sim card. You'll need to have your passport and be able to pay for the sim card on a Visa card and use cash to put credit on the account.
How to acclimatise to the altitude.
This is oh so important. You'll need to give yourself time, space and be prepared to drink a large amount of coca tea to help you acclimatise. At a bare minimum, we would suggest a full two days in a city like Cusco to help you acclimatise before heading out for a hike in the Andes. Cusco isn't a flat city and you'll need to allow yourself time to naturally acclimatise to the high altitude and low oxygen factor. As we aren't medical staff we do need to mention that this is purely based on our experience in Cusco. We allowed ourselves three days before heading to the Andes for an adventure. During this time we bummed around, did a free walking tour, ate some light meals and avoided alcohol. Which is really difficult as EVERYONE seems to want to get you a free pisco sour.
The simple signs of altitude sickness;
Lightheaded
Nausea
Trouble breathing
Headache
Irritable attitude
Fast heart rate and
Insufficient urine production.
Take it slowly, drink lots of water and coca tea. Don't drink more than 5 cups of coca tea a day as this can lead to nausea, diarrhea and a fast heart rate.
If you do plan on taking a prescription drug like diamox we suggest trying this out a few days before you reach altitude. Many of the above symptoms are also well known side effects of diamox. If you'd like to read more check out these simple 10 tips to avoid altitude sickness.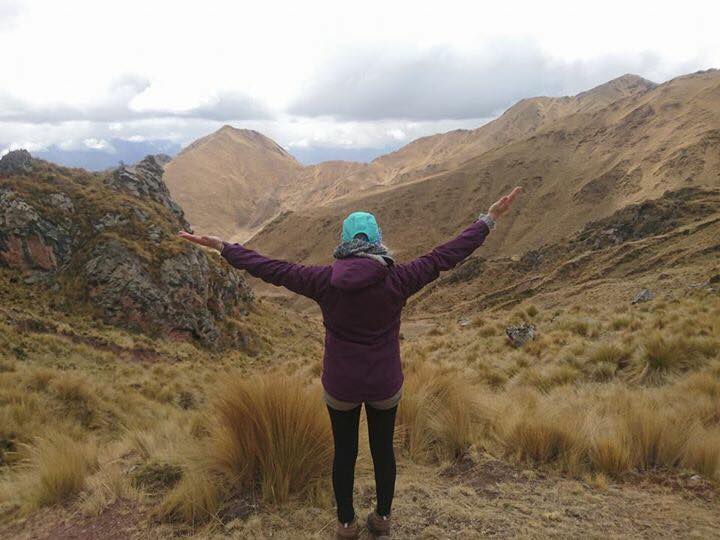 How to get to Machu Picchu.
Open your wallet and be prepared to pay! Visiting the wonders of Machu Picchu certainly isn't a cheap expedition, but in spite of the new rule changes, it is rather easy to do. Our suggestion is to go with a reputable tour company. We hiked the wild Andes with Andina Travel and added a side trip to Machu Picchu on the end. It meant that we had a night in a hotel in Ollantaytambo, a hot shower and caught the train up early the next morning.
Read more about the new rules affecting tourists visiting Machu Picchu
The more common options will see you leaving Cusco exceptionally early to catch a 3-4hour train ride to Aguas Calientes. The small tourist town at the base of Machu Picchu. There is plenty of accommodation in Aguas Calientes if you are so inclined.
How to choose between the Classic Inca Trail and another?
This is a really tough decision. For sure it will be a once in the life time experience hiking up stairs with 500 other people each day. Sharing campsites, bathing facilities and toilets. Sounds magical right? The Classic Inca trail is crowded, hectic and full of poo in places that aren't the toilets. Just a note on that – if you are going to do the Classic Inca trail please don't use the temples as your personal bathroom. We heard a lot of stories of people using rocks, trees and temples as bathroom breaks.
We opted to do a trek in the Andes with Andina Travel. During our entire time with these guys, we didn't come across a single other tourist. We hiked for three full days in the mountains, reaching over 4,500mtrs, camping under a million stars and eating like Inca royalty. There are so many tour operators offering alternatives to the classic Inca trail.
*Just a note on travel insurance. Many companies have a height limit of around 3,500 meters. Before leaving home double check with your insurance company if there are any limits and if you need to purchase additional cover. We use and recommend WorldNomads for your basic travel about 3,500 meters.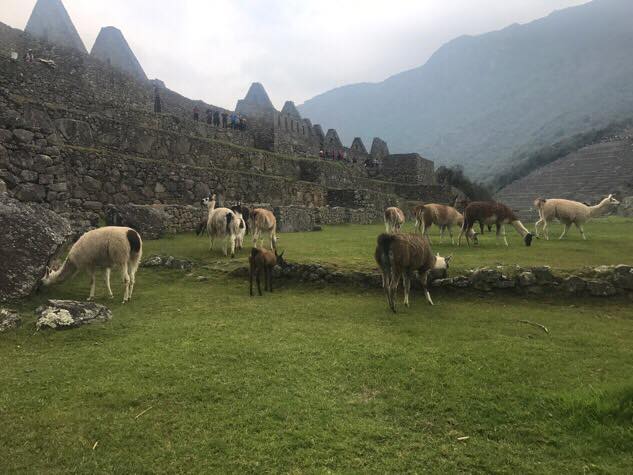 How to buy trekking gear in Cusco
Arrive in Cusco. Walk around. Spend money. It really is that easy. All the tour/travel agencies sell basic trekking gear from bags, to pants and ponchos. In all honesty, there is every chance that the items sold in these stores are fake. Which may not necessarily be reflected in the prices being charged.
There are at least two North Face stores, a Patagonia and a local store called Tatoo. Price wise this isn't anywhere near as cheap as what you will find at home. Don't forget to buy/pack sunscreen. The UV rays up here are vicious.
Best to buy your outdoor trekking gear before you arrive in Peru – shop my Amazon list of trekking day things today.
How to book a hostel in Peru – Lima or Cusco
Hostels are really happening here. The tourist boom has hit the country hard and certainly isn't slowing down. We found the easiest way was to use HostelWorld. Via the iPhone app we were able to book whilst on the road. In Lima we stayed at Chaski Lodge and in Cusco we stayed at Piraw Backpackers Colonial.
Check out some cheap hostel options in Peru
How to get a load of dirty laundry washed in Peru
This was one of my favourite things in Peru. I seriously hate house work. In the larger cities like Cusco and really popular touristy places you can get your laundry washed and dried for around $1USD a kilo. There are ample laundry places around town but most hotels and hostels will work with a reputable company to have your items taken care of. Just a note- as it does rain regularly in Peru most laundry places use industrial dryers. So do be careful with any delicate materials like merino tees and socks! 
There you are. The ultimate and basic guide of how to when in Peru. Is there something that you'd like to know? A hidden trick maybe you want to go off the beaten path and see some interesting things? Why no try out – an over night coffee tour or a Native Peru guided trek to Machu Picchu?
Peru is such a vibrant country. We do hope that you get to enjoy it as much as we did.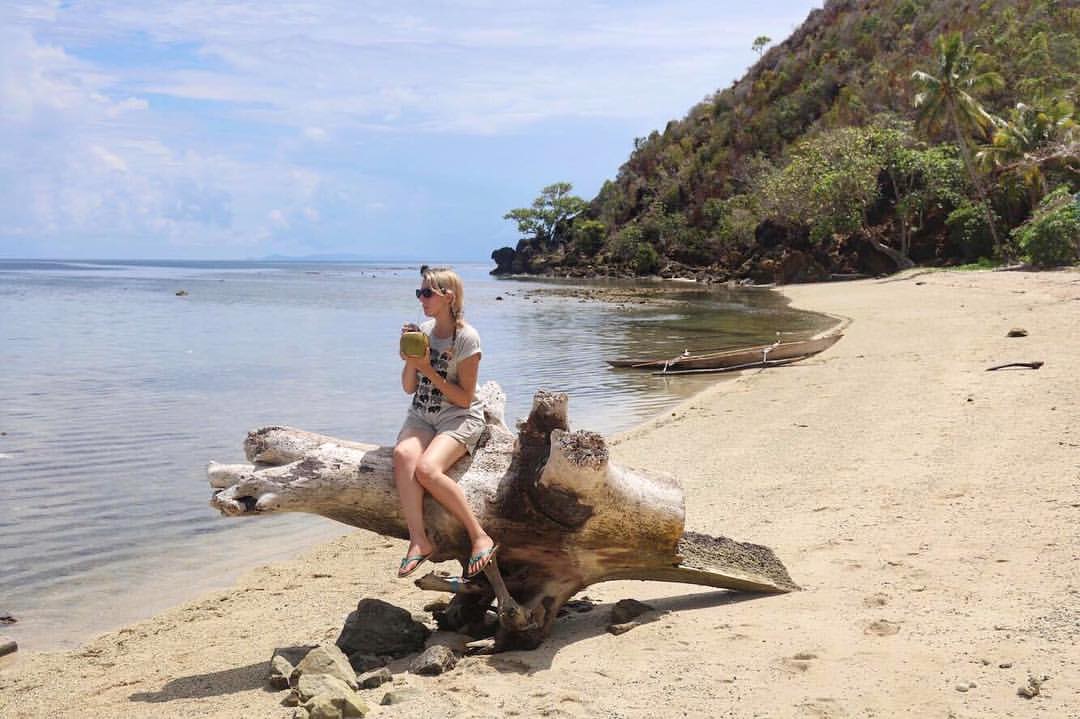 If You Liked This Post You May Also Like: