Your feet are special. They deserve to be treated with love, tenderness, and care. Treat your feet with respect and they'll pay you back tenfold. Actually, you probably won't even notice how happy your feet are when treated properly. Squeeze them into ill-fitting, soggy boots and before you know it there's a riot happening down there. Blisters, blood, and a searing hot paint. And that's if you're lucky. It's ok, I'm here to help you find the best boots for your next hiking adventure. 
I wish I could say that I was overreacting on this footsy topic but I'm not. Let this be known that you have been warned. Ill-fitting boots can and will ruin your adventure. When we were hiking along the W Trek in Patagonia I rendered first aid to a young woman who presented with an infected blister. One that ran the length of her heel, was a good inch raised in anger and threatening to develop into a case of septicemia. Not exactly the travel companion that she really wanted to be with on one of the world's most magnificent hikes. Other then my horror that no one else offered to assist this young lass, one of the morals of this story is the importance of caring for your feet. A simple blister turned into something much more series thanks to ill-fitting hiking boots.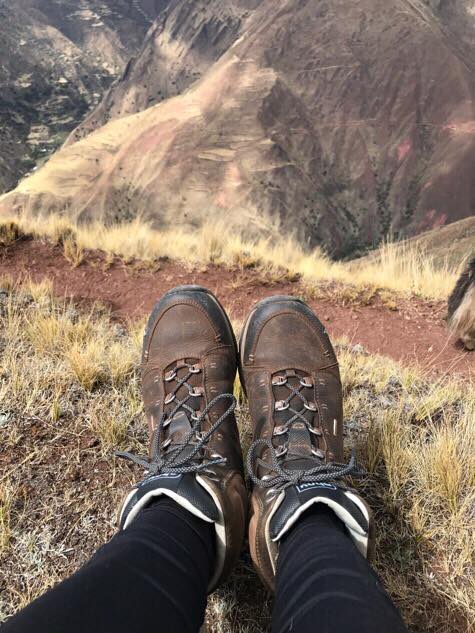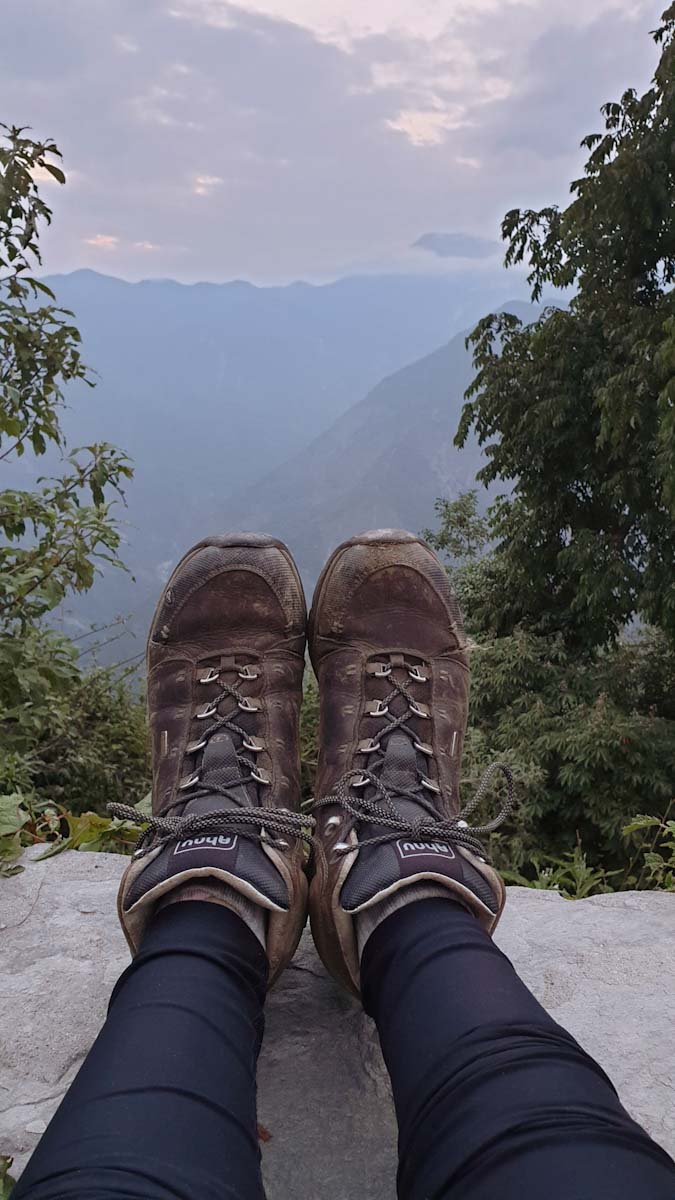 The best women's boots for hiking in Europe.
Or in Patagonia, Australia or New Zealand. These are my number one travel companion and boots for life. 
Ahnu Montara – under $200, sturdy and long lasting.
Check out how affordable these boots are on Amazon!  
No matter where I go in the world I've taken my Ahnu Montara boots with me. These boots, for my feet, have been one of the best investments in travel gear that I have ever made. Now they didn't come cheap in Australia but they certainly aren't the most expensive boots on the market. Every time I lace them up I remember how much I love these boots and the money becomes totally irrelevant. These have pretty much become my everyday boot.
What makes the Ahnu boots so amazing for hiking in Europe (or anywhere in the world.)? Well, firstly they fit my feet, which is the number 1 priority. Secondly, they are lightweight. They aren't super lightweight at 400gram per half but they aren't big hefty loafers.
Here's what Teeva has to say about the Ahnu Montara;
Waterproof-nubuck upper seals out the elements to keep your feet dry.
Pig leather lining provides luxurious interior comfort
eVent Waterproof membrane seals out rain, puddles and other things that splash to keep your feet dry.
Dual Density EVA sockliner cushions the foot and puts a spring in your step
Dual Density EVA Midsole with Numentum technology
Aegis Antimicrobial Treatment keeping the funk out of the footwear
Custom Vibram Megagrip Outsole for outstanding traction and durability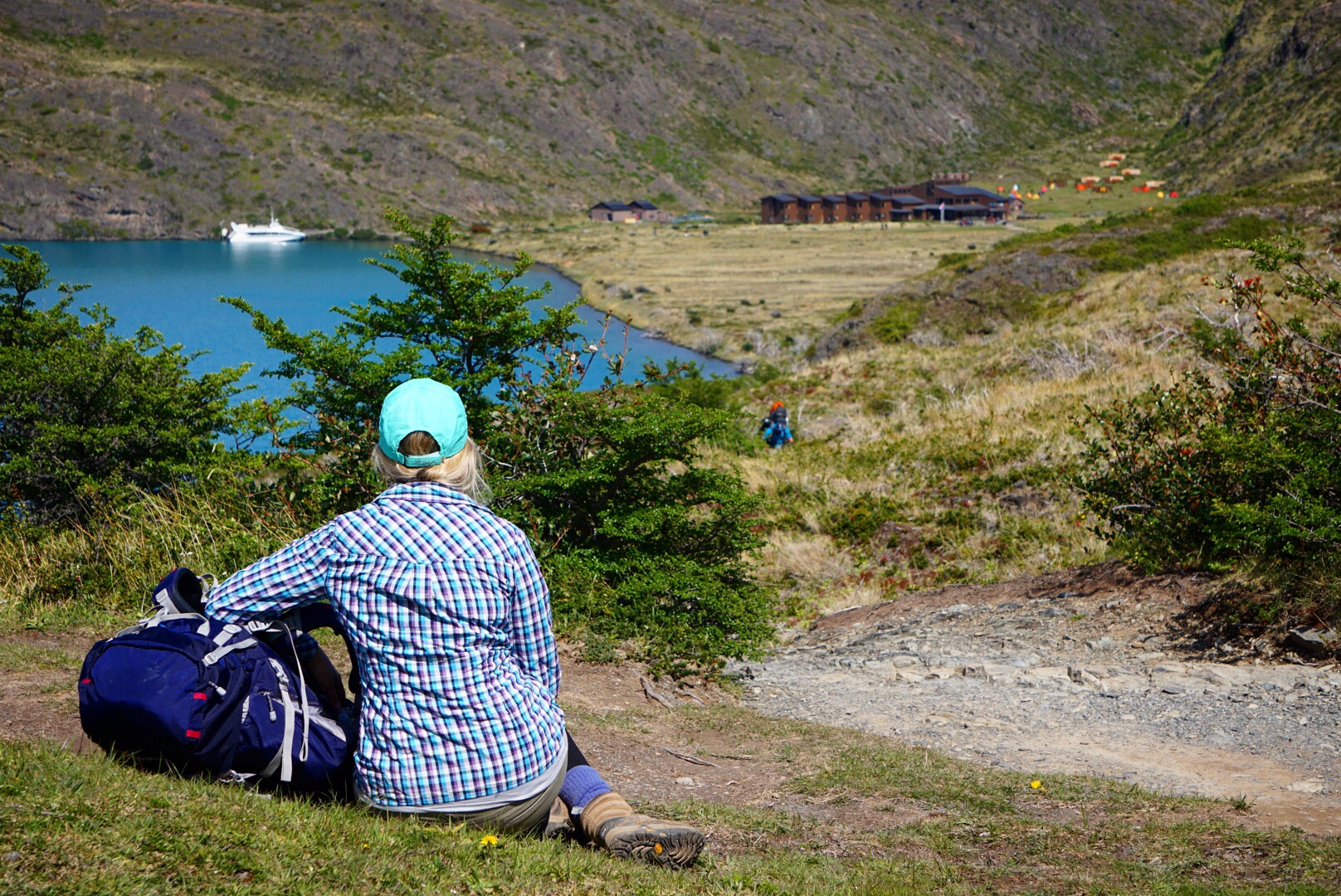 What makes a good hiking boot?
Firstly fit for purpose. And the purpose is keeping your feet feeling good! You do need to consider what sort of hiking you are going to do and what your needs are. For me, I knew when looking for my boots that I needed a boot which gave me ankle support. Which right now is considered a little old school in popular boot design. I also knew that we would be covering a lot of different ground.
Secondly, does the boot have a soul? Will you be able to bond and learn to love your new boots? For me, it was important that my boot have a solid and sturdy sole. There are many different styles of soles from solid, to sticky to waffle and everything in between.
Material matters. Full leather? Half leather? No later? The material that your boots are made out of will make a difference. I get hot foot – that really lovely sensation of your entire foot being on fire. I get this whether I'm wearing boots, sneakers, heels. It doesn't matter what kind of shoe. So when I was looking at a boot I wanted leather but knew that a full leather boot would be too hot for me. Originally I was considering a synthetic material boot but was concerned about waterproofing.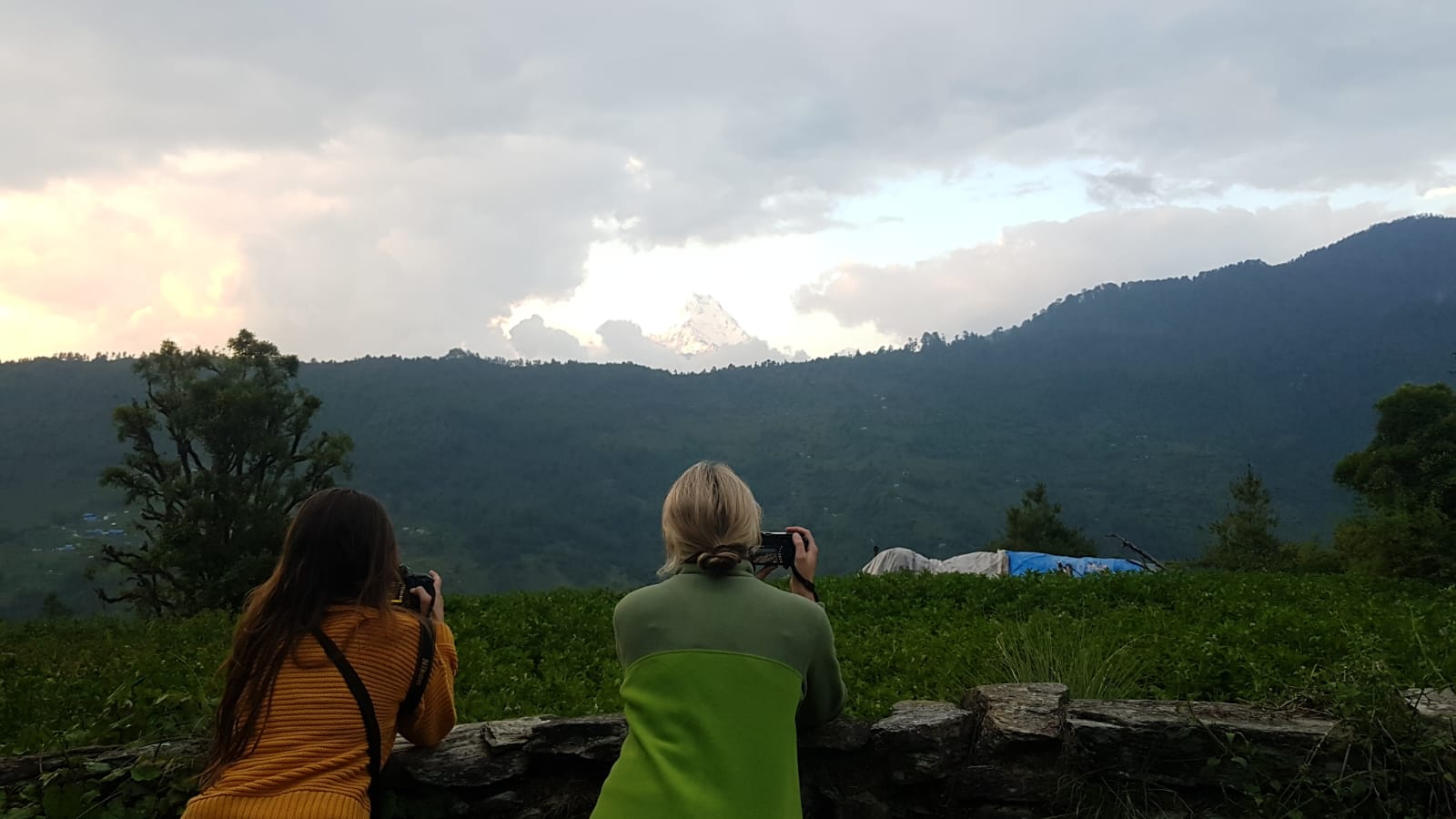 How much does a good pair of hiking boots cost?
Oh ouch, I hate answering this question. In all honesty  you shouldn't worry too much about the price and be more focused on the fit. In saying that I know y'all don't have an unlimited bank account waiting to splash the cash around. Prices on boots vary so much. I purchased my Ahnu's on sale in Australia and got a pretty good bargain. Even so I had budgeted and emotionally accepted that a good pair of boots would cost me up to $300. Now I was willing to pay that kind of money for a really good pair of boots as I have fussy feet. My previous pair were a $50 special and they did last me a few years.
Don't be afraid to shop around for a bargain! If you're not wearing your boots every day do you need to spend $500? If they fit your feet and you're happy with them, than that is the right price point.
Here's a few affordable boot suggestions for you.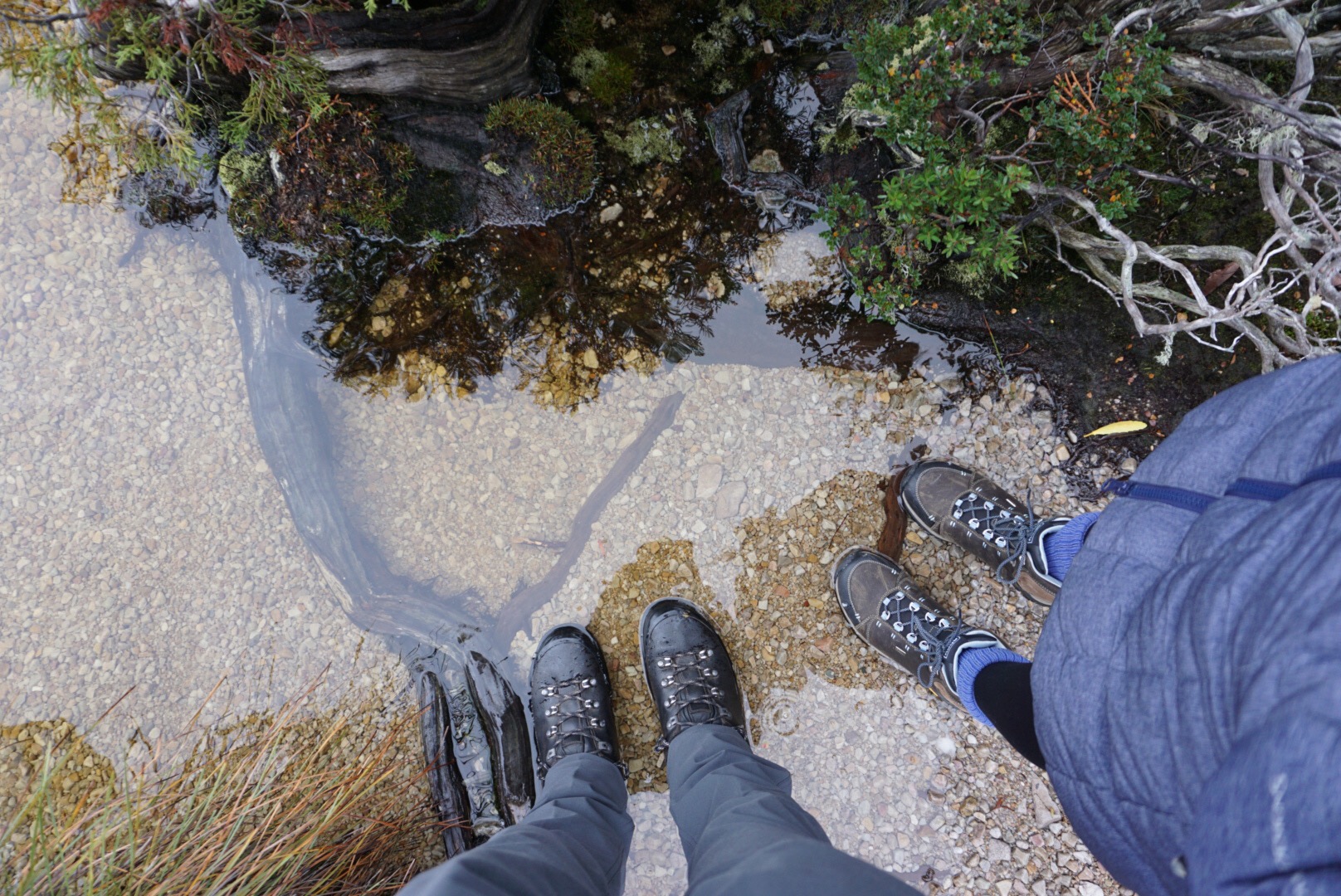 Are you taking your hiking socks seriously?
So by now if you have your eyes on a new pair of hiking boots and are thinking about hitting the trails, I ask this questions of you Are you taking your hiking socks seriously? Cheap socks can lead to some seriously rub and burn. As I've discussed before I get terrible hot foot. Even with basic slip on shoes, my feet burn, get puffy and are generally a pain in my boot. So to ensure that I have the best hiking experience I need to make sure I have the best socks for my petite feet. My preference is for a well cushioned, natural fiber sock. I'm not a huge fan of the super thick hiking socks, but I know a lot of female trekkers who swear by these.
The top four things to consider when picking a pair of hiking socks;
Sock height: The right height sock protects against abrasion with your footwear
Cushioning: The amount of cushioning affects comfort and warmth
Fabric: Most hiking socks feature merino wool as the primary ingredient, but some are made mostly from polyester or nylon
Fit: Be sure your socks fit well to fend off blisters
Learn more about buying socks from the experts at REI
 Breaking in your boots.
No matter what boots you buy you will need to break them in. Slowly and with some tender love and care. Buying a new pair, slamming them on and trying to do a three-day hike isn't going to end well for your feet. You boot & sock combination will need to be on point. Socks with seams across the toes might cause you issues. Ain't nobody got time for blisters. So be sure you test your boots with different socks to find your feet's place of happiness.
Based in Australia or New Zealand?
One of the biggest complains we hear from our Aussie and Kiwi readers is how hard it is to find affordable outdoor gear. Just because you are down under doesn't mean that you can't get affordable and comfortable boots.
Buy your outdoor gear here from the great team at Wild Earth.
Have a booty question? Let us know and we'll do our best to answer all your foot fashion questions.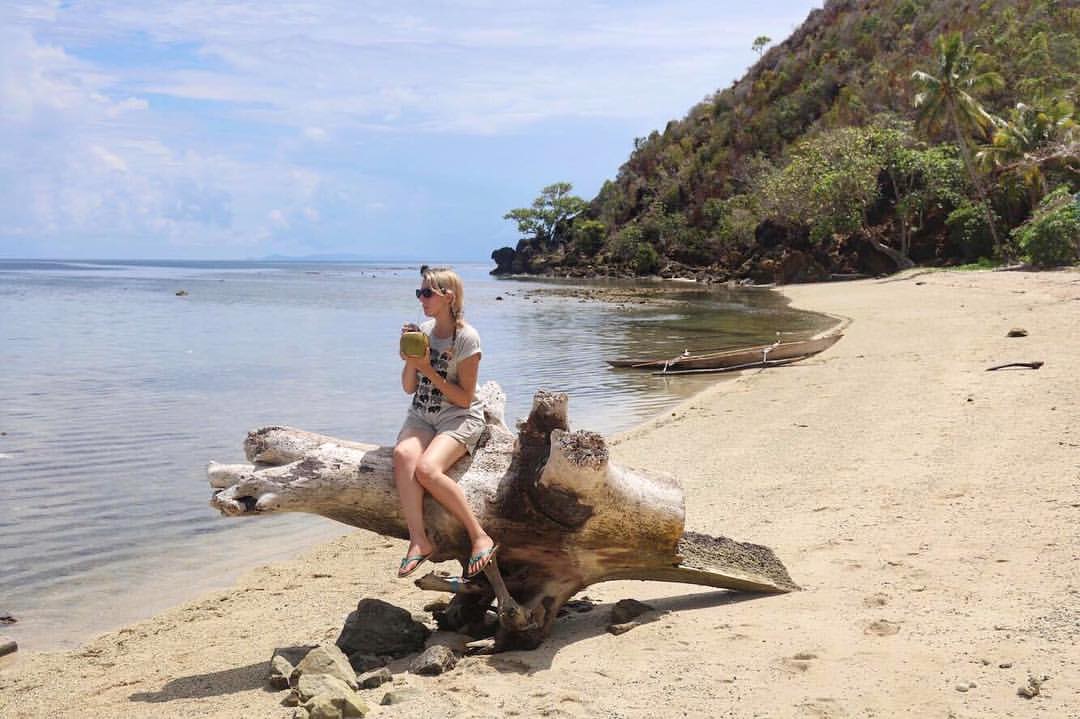 Just a teeny tiny note on affiliate links – We are a participant in the Amazon Services LLC Associates Program, an affiliate program designed to provide a means for us to earn fees by linking to Amazon.com and affiliated sites. We're also a member of a few others and may make a bit of coin on the side, this is at no extra cost to you. 
If You Liked This Post You May Also Like: