Hiking the W Trek in Torres Del Paine is one of the most magnificent hikes that you'll ever do. If you're considering hiking along the W trek you might be asking yourself – how safe is the W Trek?
The Torres del Paine National Park, in Chile's Patagonia region, is well known for soaring mountains, bright blue icebergs that cleave from glaciers and golden pampas. Not to mention the unique wildlife that call it home here. In the park are two well-known hikes  – the W Trek and the O Trek. As the names suggest these hikes related to the shape of the hikes. Along the way, you'll find a variety of accommodation options.
Now if you're previously hiked anywhere in Torres Del Paine you might be wondering what this post is all about? Safety in the Torres? Pfft. What a joke it's so safe! And you'd be right. But that doesn't mean that some people don't have concerns. And those people have contacted us. So by now, I'm sure you've read our Preparing Guide for Patagonia – What Snacks to Pack, How to Book a Campsite and What to Pack. You're prepared and ready to get your hike on. woo hoo!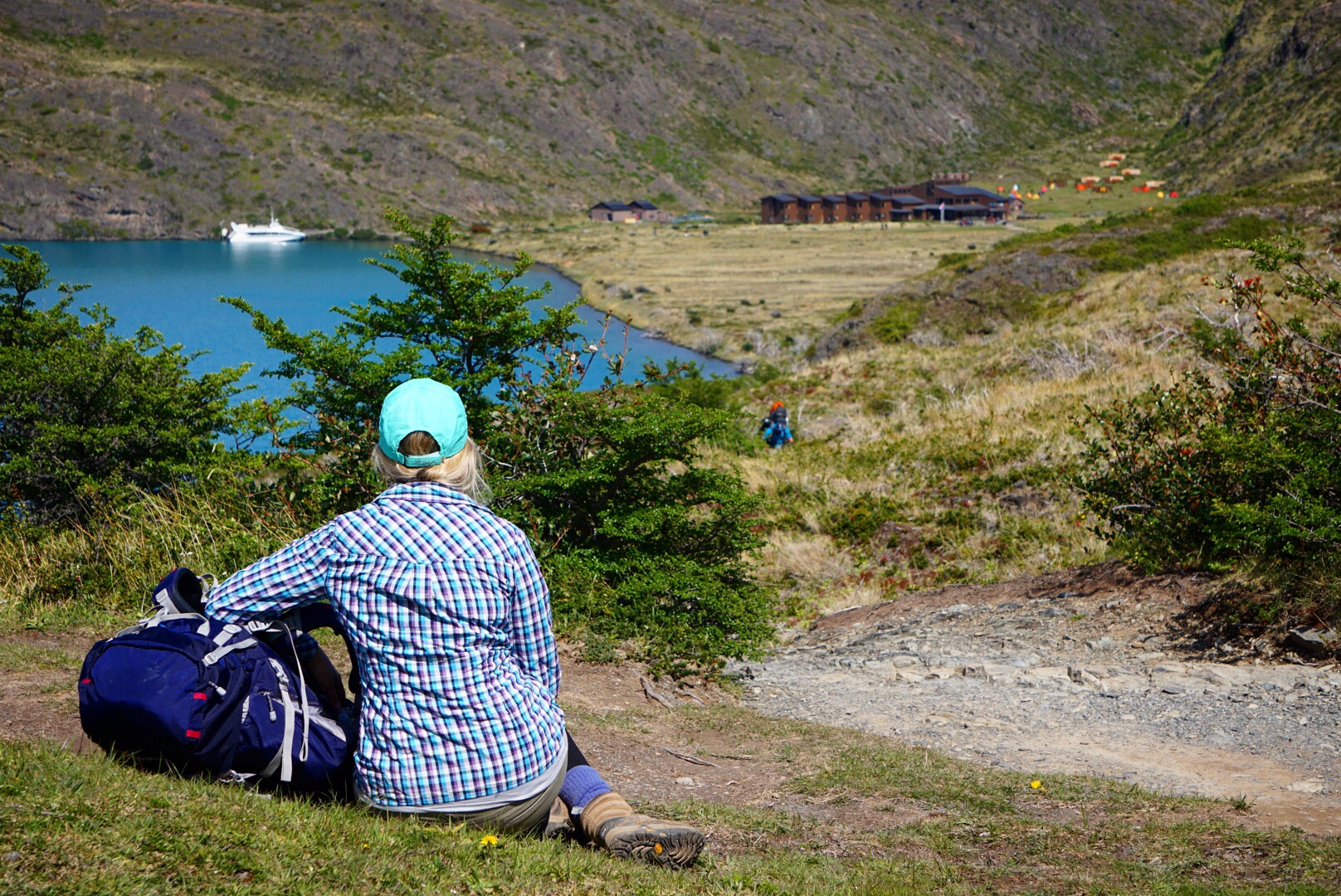 Can You Get Lost in Torres Del Paine?
Ah, yes you can. You do have to be rather dedicated to the cause but people do get lost and never found in Torres Del Paine. It's a massive national park with animals that will gladly nibble on your limbs if you get lost and die. The week before we hiked (November 2017) a tourist went missing and is yet to be found. Whilst we were out on our trek we did come across a few members of the Chilean army who were doing a last round check for her body. Just a note on this situation. The person in question who went missing was on a guided tour. I'll let you make the judgement call on that little fact.
What About The Conditions of the Trails?
The trails are really well defined. Either by people or horse. The condition can be a bit iffy. It really does depend on if you are on the private land area of Torres Del Paine or Conaf land. In saying that you're also battling against nature, the number of people walking and the general trail condition. All in all the trail is very well defined. Even if you find yourself facing a triple fork way all the forks will lead towards a single trail. Cause that's how the trail role. 
Just remember that on one side of you will be a lake or two and the other side a mountain. So if you stray off the trails totally you can try to walk up away from the lake or down to the lake dependant on where you got directionally challenged.
Is It Ok to Hike Torres Del Paine Solo?
Of course, it is! There's no reason as to why you can't strap on your backpack and hike solo. If you are hiking during the busy season (November to March) than you will come across a lot of other people. So you won't find yourself lonely for too long. We meet a few solo hikers at the Erratic Rock 3 pm chat and met them along the way. Again the trails are really well defined, the maps have rather good timings on how far it is between campsites.
Even though James and I hiked together there were days when we needed some alone time and it was quite easy to keep on waddling along with no fear of my personal safety. Generally the people that we met along the way were rather happy to be hiking or really friggen tired and ready to give up.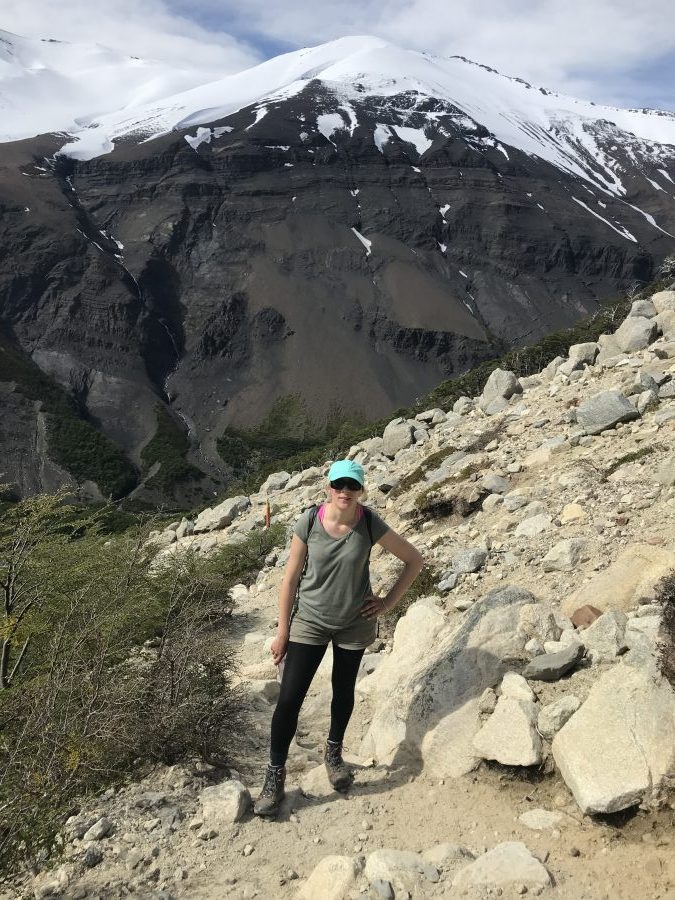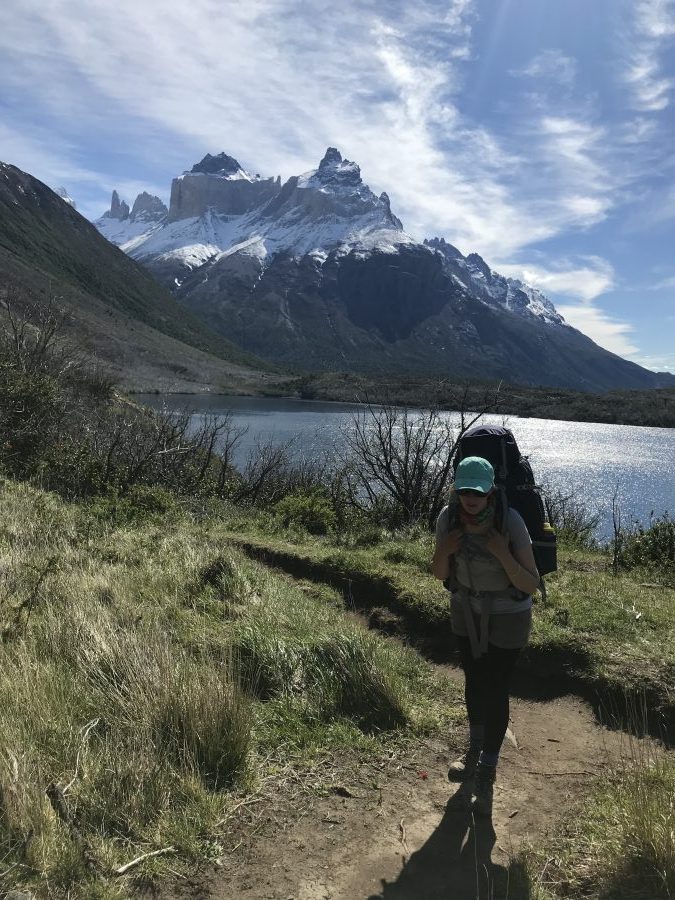 So About That Search and Rescue?
Yeah, that search and rescue that doesn't actually exist. If you do go astray there is no volunteer team or even a paid service that will come looking for you. Not like in Australia where we have Bush Search & Rescue, Alpine Search & Rescue, and an entire police department there for help. Just remember that the Torres Del Paine National Park spans some 1,814 km². So it's kinda a big place. Now as there is no search and rescue there's also no fire brigade. Don't be a dick and only light your hiking stove in designated areas.

To Guide or Not to Guide?
The above-mentioned missing hiker was on a guided tour of Torres Del Paine when she went missing. Having a guide will be helpful but really it isn't necessary. If you are confident with walking and pitching a tent than you'll have no problems safely hiking the W Trek.
If you do want to consider going with a guided group than we suggest you talk to the folk at Erratic Rock. It isn't cheap though.
How to Stay Safe When Hiking.
Hiking is all about getting outside and enjoying nature. In all it's wonder and glory. Torres Del Paine and the W Trek is no different. Other than the fact that it is one of the worlds most magnificent hikes. You can do a few simple things to stay safe.
Firstly make sure you have the appropriate gear. Cheap and cheerful gear may be all that you need. Secondly, the weather in Torres Del Paine can change in the blink of an eye. So make sure you have warm gear, wet weather gear and a good warm sleeping bag and matt. The temperature can range from 20degrees during the day down to zero overnight. When we arrived in Torres Del Paine the overnight temp had dropped below zero and there was a frost. Oh don't forget to pack clean underwear and a first aid kit.
Don't forget to tell someone where you are going. Send a family member or a friend a quick rundown of what campsites you expect to be at and when you think you'll be back in a wifi zone.
What to do if you find yourself in a situation?
Ask for help. Don't be a twat and try to be brave about it. Other hikers are actually nice people. Most people will stop and provide assistance where possible. I say most people, as I helped a young woman with some first aid issues at the Italiano camp. The night before her boyfriend had asked people at a more "premium" campsite for help and no one did.
Lastly, there are no ATMs or money exchange in Torres Del Paine. You'll need to bring Chilean pesos or at a stretch, USD will work in a few of the campsites. Just bring loads of pesos as you'll need these to pay for entry, shuttle bus, and the ferry. Plus any beers or soft drinks you'll be begging for along the way.
And don't think that just cause you have children means that you can't explore Patagonia. It's a great family destination.
Hiking the W Trek was one of the most marvellous things I've ever done as a traveller. The moments of pain combined with the sheer raw beauty of nature made it worth every blister, every bump and burn. Would I do it again? Without a moment's hesitation. If you are considering hiking the W Trek or any of Torres Del Paine just do it. Put that fear aside and go enjoy a safe and wonderful hike.
If you're still not sure here are a few happy snaps from our adventure in Torres Del Paine.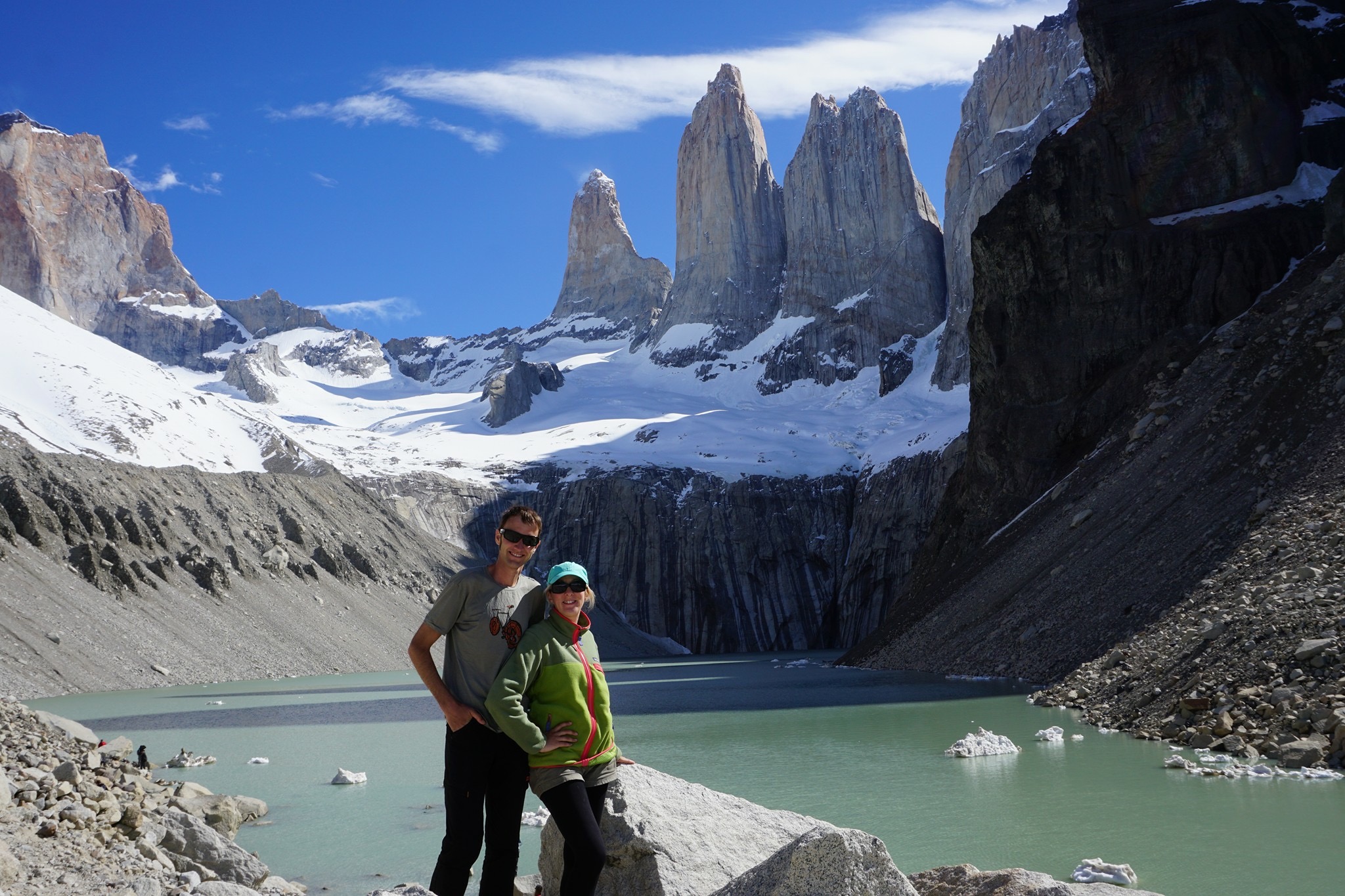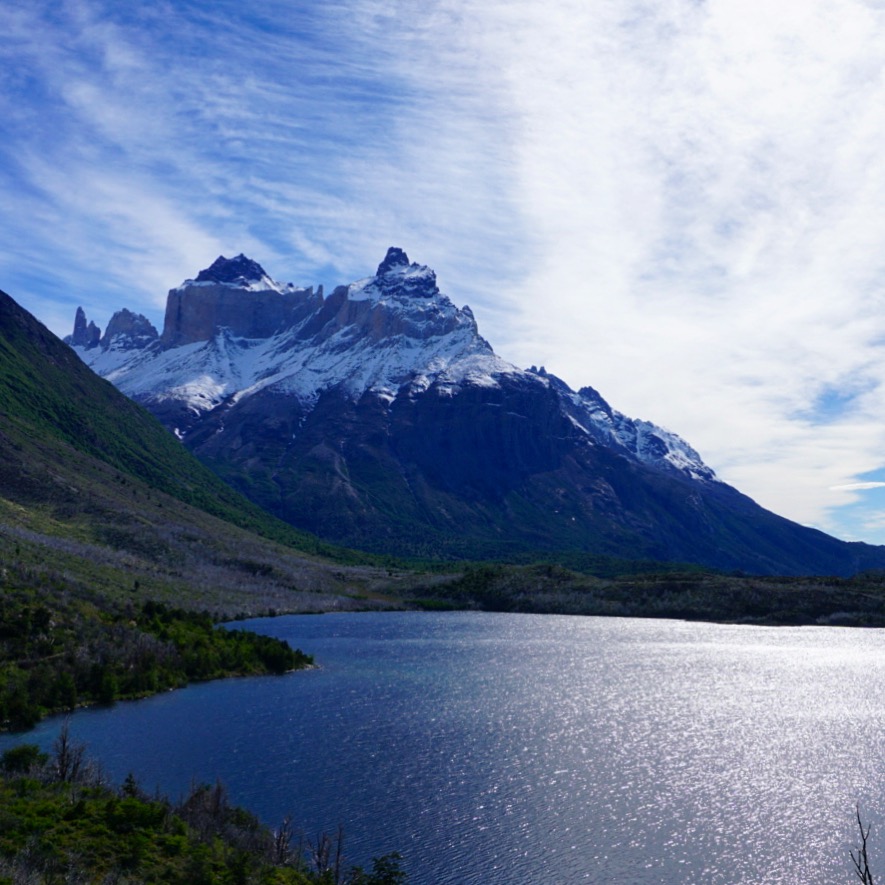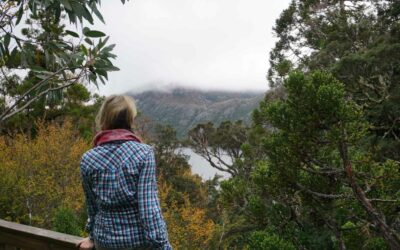 Travellers are some of the most financially savvy people you will ever meet. Have you ever wondered how people afford to travel, invest & drink take away coffee?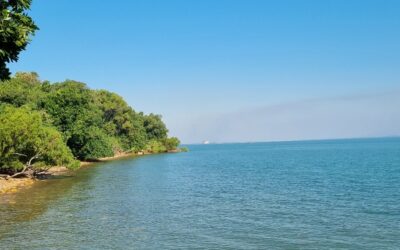 Darwin is the gateway to the top end of Australia. A place where you can go back in time or explore a growing city. The city has something for everyone, from sun-drenched beaches to bustling markets and vibrant nightlife.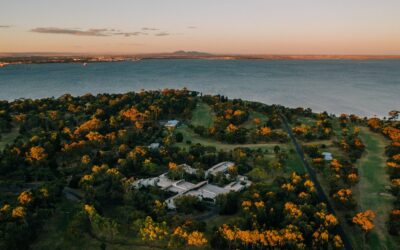 Eden Oak offers travellers the chance to experience an urban oasis hidden amongst the gum trees in Geelong's Botanic Garden