Patagonia is the land of wonders with numerous day and multi day hikes readily available. With so much natural wonder to explore it's easy to forget about one of the most important things – Snacks! And well let's be honest nutrition in general. We all know that hiking is a challenging activity on the body and we need to make sure that there is enough fuel in the tank to keep us going. In preprearing for Patagonia we've done a lot of research on the perfect snacks to snack on.
The advice on eating times on the trail is relatively clear- snack your way to happiness every two hours to keep your energy levels flying high. But what exactly to should one snack on? Well, that's rather confusing. There's so much information and advice on what you should take, what you shouldn't and why.
Dried fruit or fresh fruit? Jerky or canned tuna? Scroggen, schmogel or trail mix? Ah so confusing.
Why is snacking on the trail so important?
I, for one, get hangry. First, it starts off with the sassy comments. Then the anger. Occasionally tears and a foot stamp or two. I know that this is a personal issue for me and one that is fairly easy to manage when I'm at home or at least near a café to get a snack. Other than me turning into a colossal bitch on the trail, which in itself is a danger to all, the risk of hunger flatting is a real threat. Hunger flatting can have a long lasting effect and ruin your entire hiking experience.
Reactive hypoglycaemia – low blood sugar – hunger flatting – to be avoided a tall costs.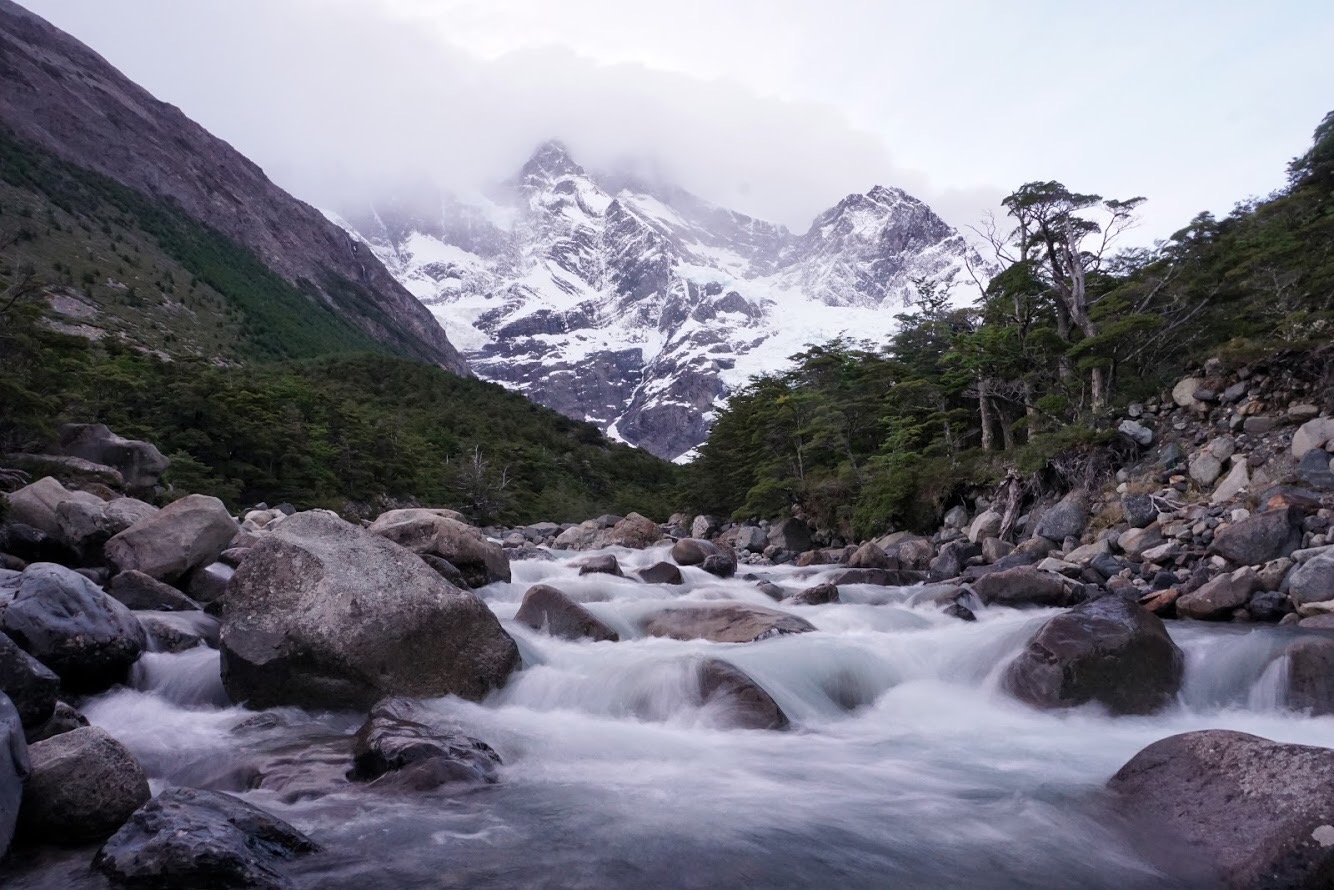 How much food is needed?
Ah so I delved deep into the world of nutrition and science for you. It was a deep dive into numbers, weight, calculations. And a lot of very conflicting advice.
As a general rule – 4000-5000 calories per person per day.
This is really dependant on your age, weight, gender and fitness level. What this figure doesn't take into account is simple carbs vs complex carbs. Weight wise you are looking at around 500-900grams of food per day per person. Remember that some items like apples weigh around 120grams each so it's easy to get a heavy bag.
What food options should you consider taking on a Patagonian adventure?
Dry Food
Pasta, couscous, noodles and soup packs are perfect for hiking. These items are light weight and easy to cook. We prefer taking couscous over water heavy items such as pasta. Couscous makes a great lunchtime snack as it's easy to just add water. Cooking pasta can take up a lot of fuel in boiling water and cooking the pasta. It's a good idea to take a mix of both.
Muesli, porridge and powdered milk are the perfect start for breakfast.  I always start my day off with a hot drink so it's easy to boil up a pot of water and have a hot meal.
Canned Food
Tuna, salmon, chicken and just about everything comes in a can these days. The small cans are great for adding protein and a bit of flavour to your meals. You need to remember that what ever you carry in you need to carry out.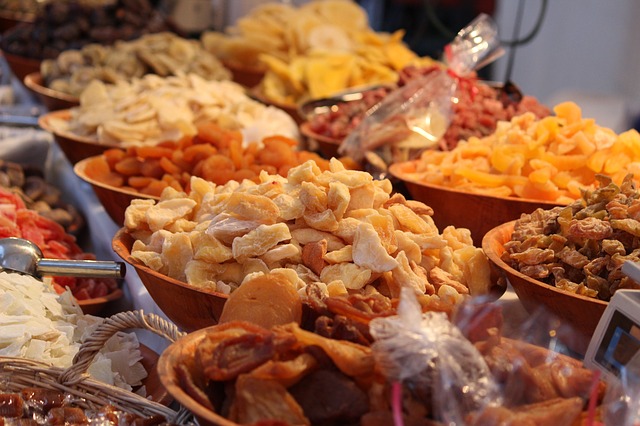 Dried fruit vs Fresh Fruit
Fresh is best right? Ah not always. Dried fruit is generally the preference for hikers due to it's ability to handle itself in a backpack, weighs less and has less water. Just note that a lot of dried fruit is sprayed with oils, sulphurs and preservatives. A little is ok and there's nothing wrong with carrying dried fruits as a high energy, highly nutritious snack to enjoy alongside other foods.
Jerky
Beef jerky makes a great protein full snack for when you're ambling along enjoying the views. The mixture of salt and protein can give your body slow release energy. The protein does help your muscles to recover from exercise which could mean fewer aches and pains the next morning. Jerky is also great at satisfying hunger pangs if you need something filling to tide you over to your lunch stop. It's a lightweight snack that's easy to eat.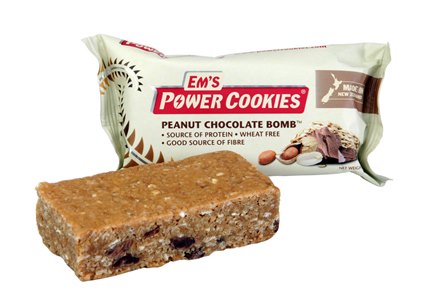 Image: Peanut chocolate bomb cookie-bar  Em's PowerCookies 
Energy Bars/ Museli Bars
Energy bars or muesli bars are super convenient. While relatively pricey per unit, they deliver above-average taste and sustenance for very little weight.  Packed tight with anything from nuts and seeds to dried fruit to honey or chocolate, the truly brilliant thing about energy bars is that there's one to suit every taste. When we're in Australia I love Em's Powercookie bars. It's not unusual for me to be snacking on one of these on the long train ride home.
Trail Mix, scroggin or schmogel?
These are all the same thing. It's a mixture of fruit, nuts and chocolate to be snacked on. There are commercial products that you can buy but I prefer to make my own. Mainly because I stuff it full of delicious chocolate. The great thing about having trail mix is that you can nibble away as you go. There's no need to stop, boil water and take a break. Though there's nothing wrong with you doing that at any time.
Where to buy the snacks?
Depending on how you are getting to Patagonia will depend on where you will buy all your snacks. Most advice says to BYO from Santiago or Buenos Aires. As we'll have been on the road for nearly two months it's not really an option for us to carry things from Australia. If you are like us and having to buy locally don't despair. The recent surge in popularity around the region has seen shops cater to hikers with freeze dried meals, energy bars. There's also the good ol' supermarket and local markets. Just note that you will pay a premium price compared to stocking up int he big cities.
If you are like us and having to buy locally don't despair. There are options to buy backpacking friendly foods in Puerto Natales. The recent surge in popularity around the region has seen shops cater to hikers. You will pay a premium price. Our current plans see us coming into Punta Arenas and heading to El Chalten. So we'll collect supplies in Punta Arenas. If you're trekking the W Trek you'll want to source your snacks from Puerto Natales. There are small cafeterias at the campsites that sell the basics if you need. Again due to the remote location and high transport costs you will pay a premium for this.
Have your favourite snack?
Let us know in the comments below. We love hearing what you love to eat on the trail.
Eat what you like
Going on a multi day hike isn't the time to be trying out a new food. Don't worry about being an adventuresome eater make sure that you are taking along food that you will actually eat and enjoy. At the end of the day, you need to ensure that you are eating and refuelling your body in preparation for the next adventure.
I personally love peanut butter and will without a doubt have a small container on me. As well as crackers. Again easy fuel to make and enjoy.
Be prepared
To make your hike snack time easier you need to be prepared. Pack your breakfast and dinner in one bag, with lunch and snacks in other bags. That way you don't need to be wasting time trying to find the right meal. I also make sure that all my hiking packs have a snack pocket on the hip belt. Letting me have the fastest access to all my delicious snacks.
Pack it in, pack it out! (ie if you don't eat it, you must carry it back out.) Please adhere to the Leave No Trace principles and do not leave any food out there whatsoever. This includes apple cores, fruit skins, food scraps, buried or otherwise.
Drink all the water
It sounds silly but I feel that I do have to say this. You'll need to drink plenty of water on the trail. Not only will it keep you hydrated but it will help you digest the snacks so much better. Especially if you're enjoying jerky and those interesting dehydrated meals. If you're like me and get a bit bored of plain ol' water take some flavoured electrolytes or water additives. There's nothing wrong with flavouring up an item that is vital to your survival.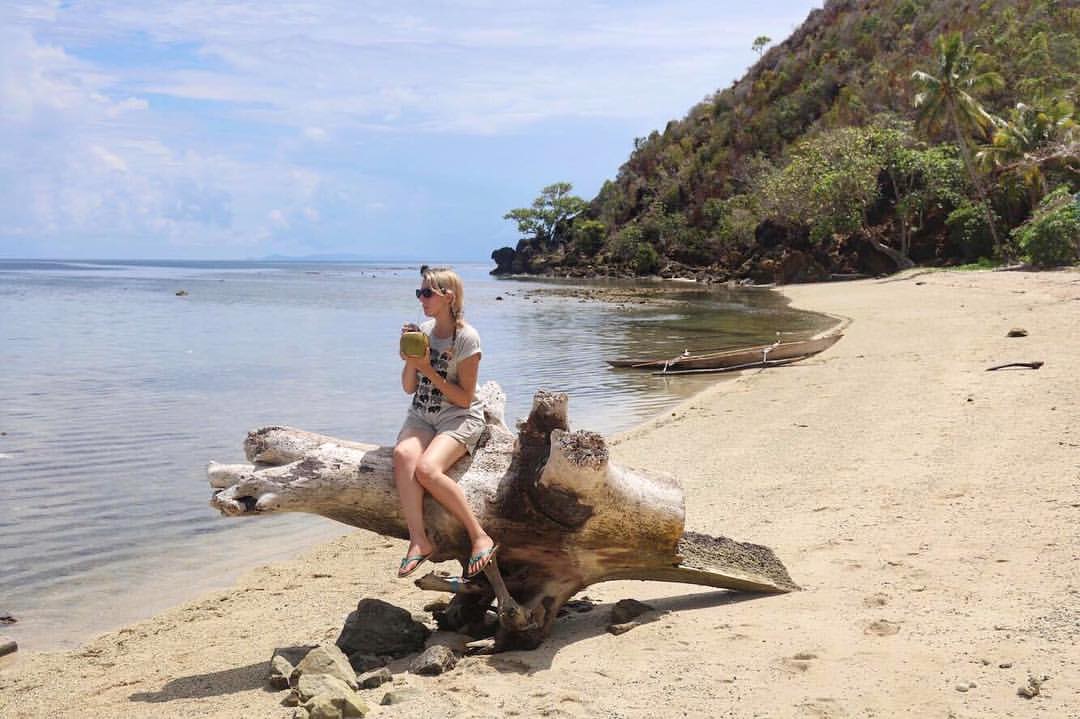 Disclaimer:
I am not a Doctor or nutritionist just a person who competes in endurance events, as does James, and we know what works well for us. If you have any concerns please talk to your medical practitioner.