We love food. James and I literally live our motto Eat Well, Travel Often, Drink Coffee. If there's ever a chance to get out of the house for a sneaky wine or a delicious dinner with friends then we are there. Some of our best travel tales involve eating food, finding Melbourne style coffee down a lane way in Vietnam. I'm sure you get the picture.
We are food lovers.  Why shouldn't we? We're young, we're fit (ish) and really life is too short for shit coffee, bad food and worse friends. Thankfully our friends at Eat Fit Food recently came to the rescue and helped me out with a 5 Day Cleanse.
Why did I need to be rescued from myself?
So on one hand we are amazing foodies and the other hand we're really busy. Like stupidly busy. Most mornings I'm behind the desk typing away. A couple of times a week I work nights at a local bar. Which usually sees me spending 8-9 hours on my feet, throwing beer at people in exchange for a steady cash flow. Because exposure doesn't pay my bills, feed my dogs and rug my horse. It's a life style that we've created and are fairly happy with. But working long hours, mainly from home for me, has seen me come up with a little issue. A little weighty issue. A little addicted to coffee and chocolate issue. I know, I know, right now you're wondering why can't I just get up make myself a nutritious lunch and dinner for when James gets home. Well the digital nomad lifestyle doesn't quite work like that. You plan to sit down at down and do an hour of work. Four hours later you've missed the mailman, drunk five coffees and the dogs are nudging at you to get out for a walk. The coffee fills your tummy and you take the dogs for a walk, come back, refill and start the process all over again.
In all honesty my food choices were poor to say the least.
5 Day Cleanse with Eat Fit Food
As I said my food choices were really poor. Let's be honest they were shit food choices. Lots of carbs, lots of sugar, little vegetables. When I'm working at the pub think 11 pm late night snacks of deep fried food. I really needed a break from this style of eating and I needed someone to kick me in the arse to get this going. I know I need to eat better, I know how to prepare better food but …. life. Poor excuse I know.
The first fun thing about my 5 day cleanse was the food delivery. Deliveries were made on Monday-Wednesday-Friday. The delivery drivers are some serious ninjas. Each morning on delivery day we would get up around 7-8 am and there it was. All the delicious food on my front door step in cooler bags, with ice bricks to keep everything fresh and hygienic. These delivery ninjas made it up my driveway, stairs and to the front door without the dogs even knowing. After receiving my delivery I would spend a good 20 minutes unpacking the food and trying to figure out what's what. Thankfully for me there is an extensive menu card listing each days food and preparation tips.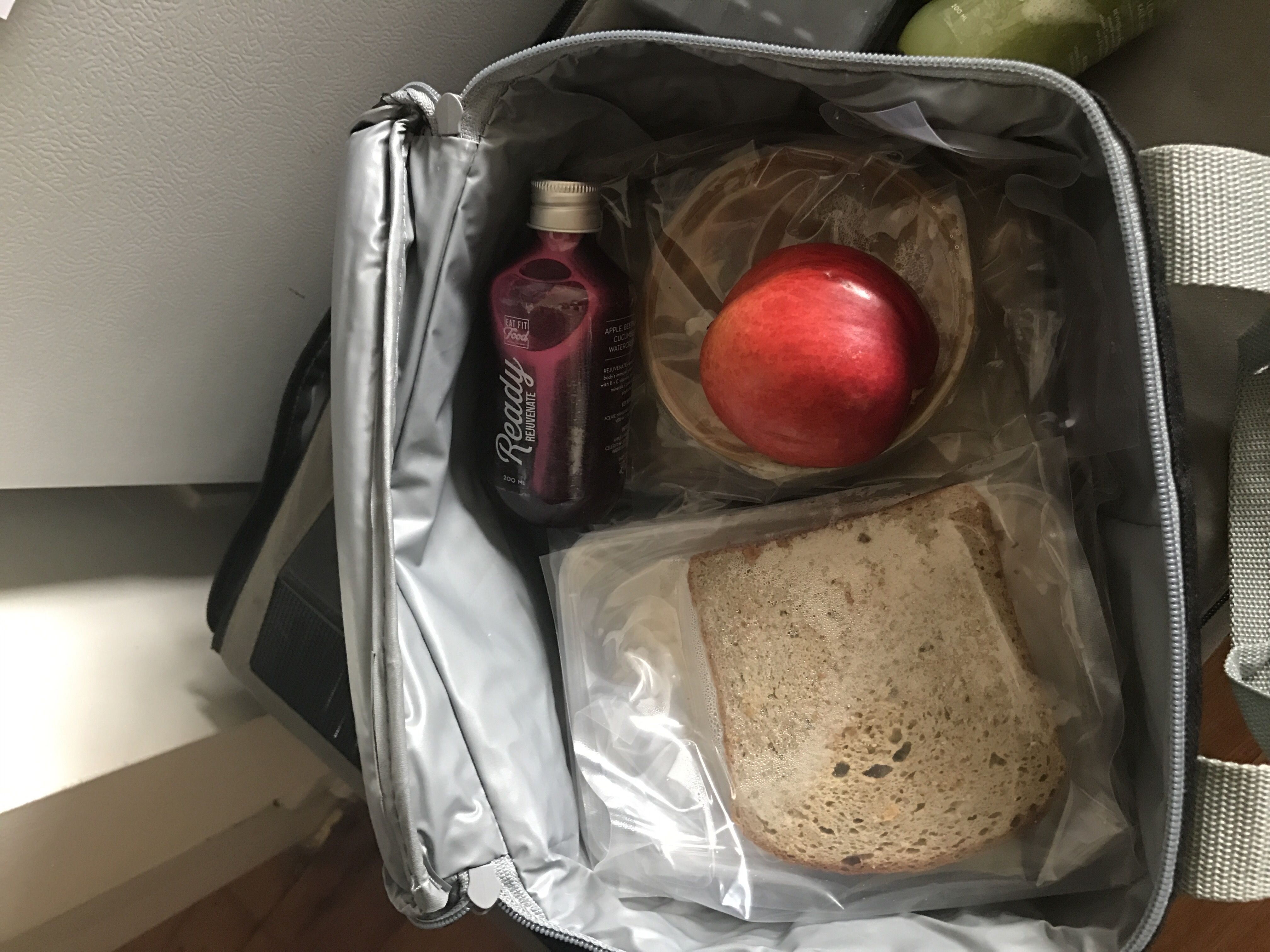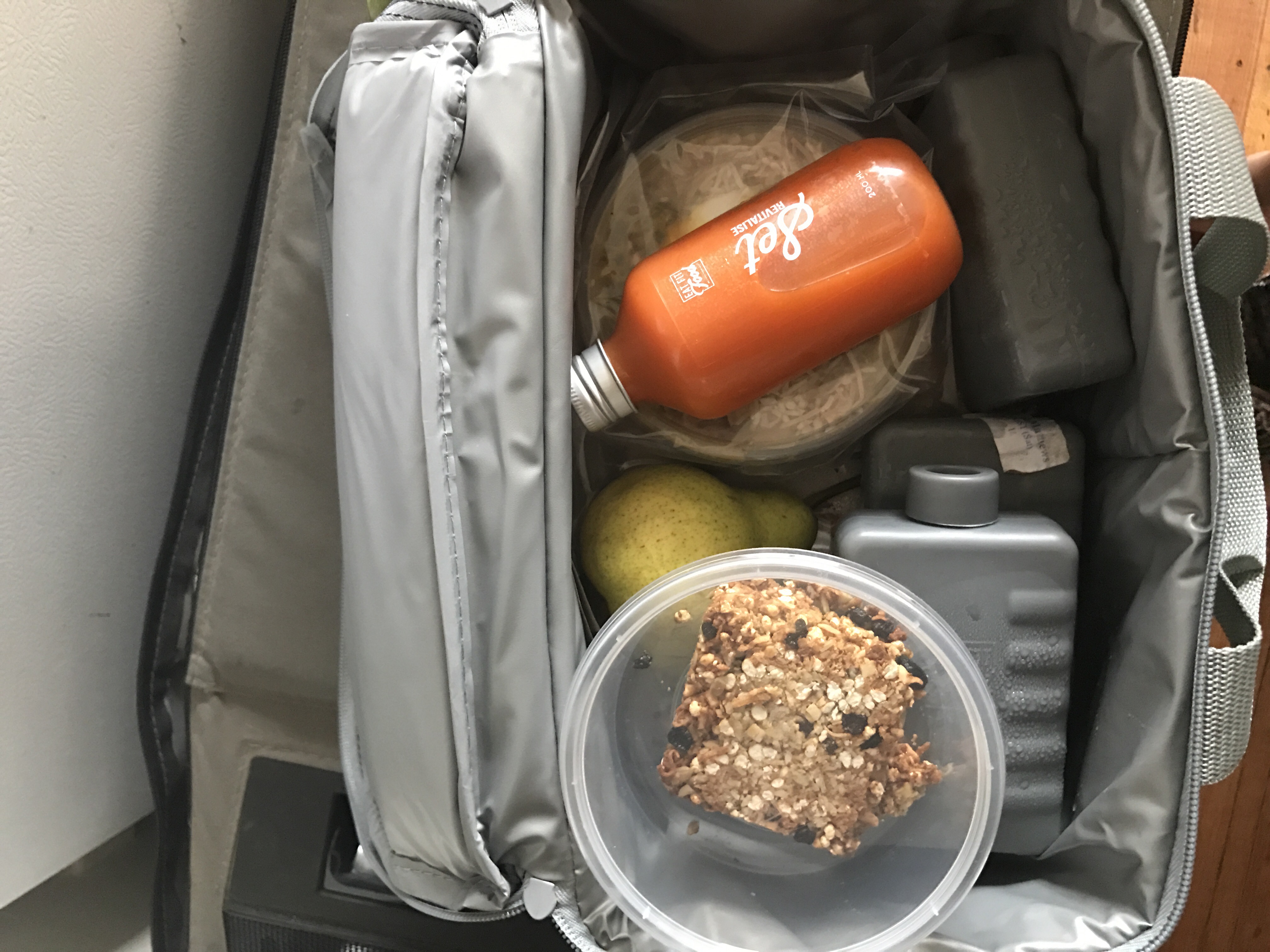 Another confession…
I feel as if we should the high pantry priest come along to here all my confessions today. Well as I mentioned above we've been really stupidly busy. We have a really big announcement that's happening over on our Facebook page, which has taken up a significant portion of our time. Ummm I was so busy running around, eating this amazing food that I failed as a blogger. I failed to take photos of the food that I devoured. My meals came in a variety of cold salads, chicken dumplings and dishes that needed to be warmed up. I was literally running between jobs, meetings and places. In between I was raiding the fridge for the right meal, eating it, enjoying it and then kicking myself for not taking a photo.
The only photo I took of the meals is this herb & tomato beans, gluten free bread and juice that I had for breakfast on the last day.
As you can see from the amazing Eat Fit Food Instagram images the food is as delicious as it is photogenic.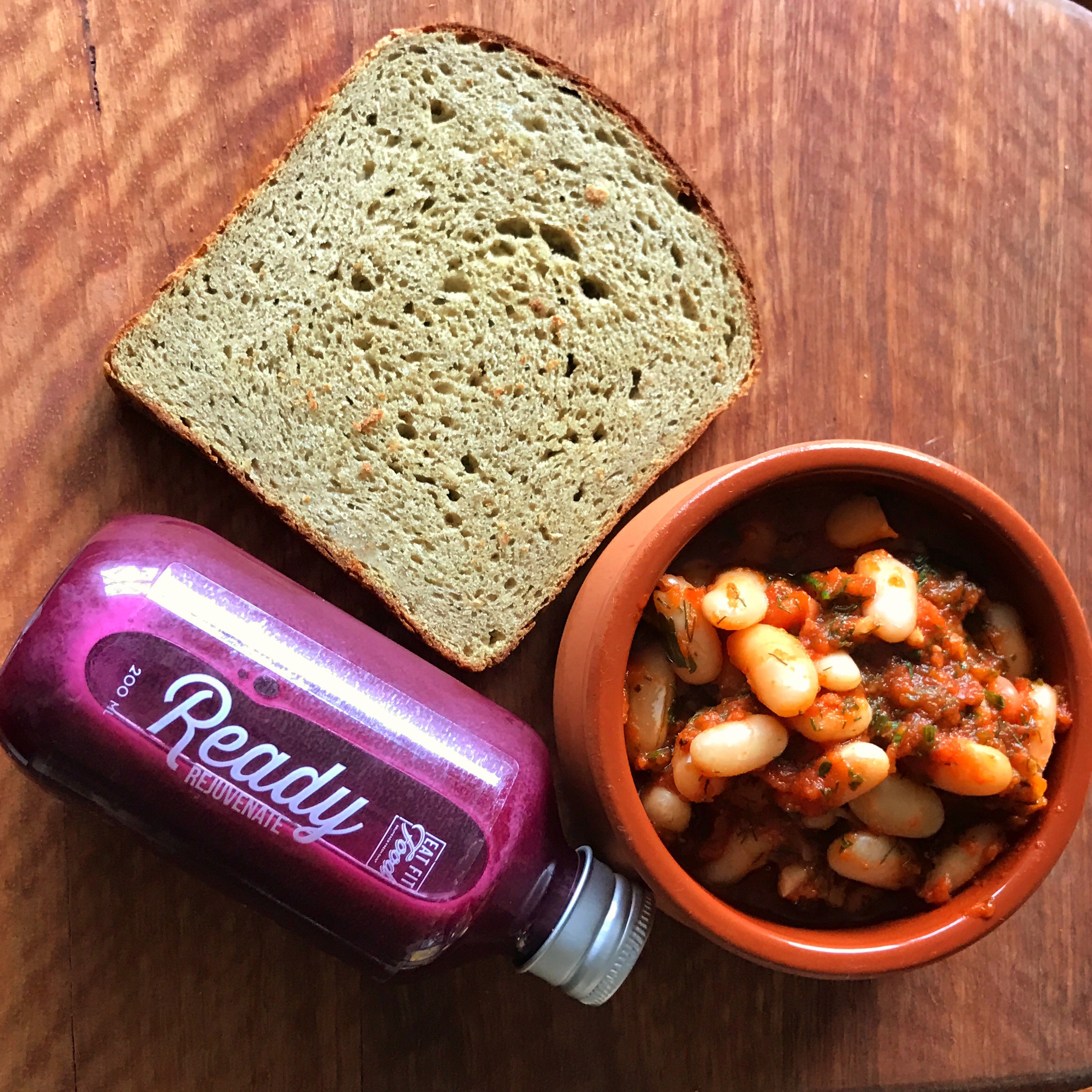 The final verdict.
After the 5 day cleanse I felt really lonely. In the morning of day 6 I went to the empty fridge to find it empty. There was no fresh little bottle of juice waiting to kick start my day. There was no amazing menu plan telling me what to eat. I was surprised at how fast I had come to rely on delicious food to get me through my day.
Meal Sizes
Each day I received a breakfast, lunch and dinner along with snacks and fresh fruit. At no point in the day could I say that I went hungry.
The main means are a really generous portion. Most of the time I struggled to finish these. With was to James benefit as he got to share some great food.
Taste.
The variety of food meant that I was never bored with what I was eating. There was a good mixture of hot and cold dishes and snacks.
Sample Menu – Friday Cleanse
Juice: REVIVE with apple, mint, lemon, kiwifruit, spinach and kale.
Breakfast : Free range poached eggs with gluten free toast & herbed mushrooms.
Snack 1 – Trail Mix
Lunch: Nasi goreng with fried egg & fresh pickles
Snack 2: Eat Fit Food Cleanse Bar
Dinner: Chicken steamed dumplings with buckwheat & vegie noodles – broth
I loved my Eat Fit Food 5 Day Cleanse. For that really hectic week it was a lifesaver. I didn't have to think or worry about food. It was all there waiting for me to devour it. Unlike other meal delivery services I didn't need to do any prep work. Just enjoy!
Would I do it again? Damn straight I would! I'd love to do the 28 day cleanse, sadly we aren't ever at home for 28 days straight to do this.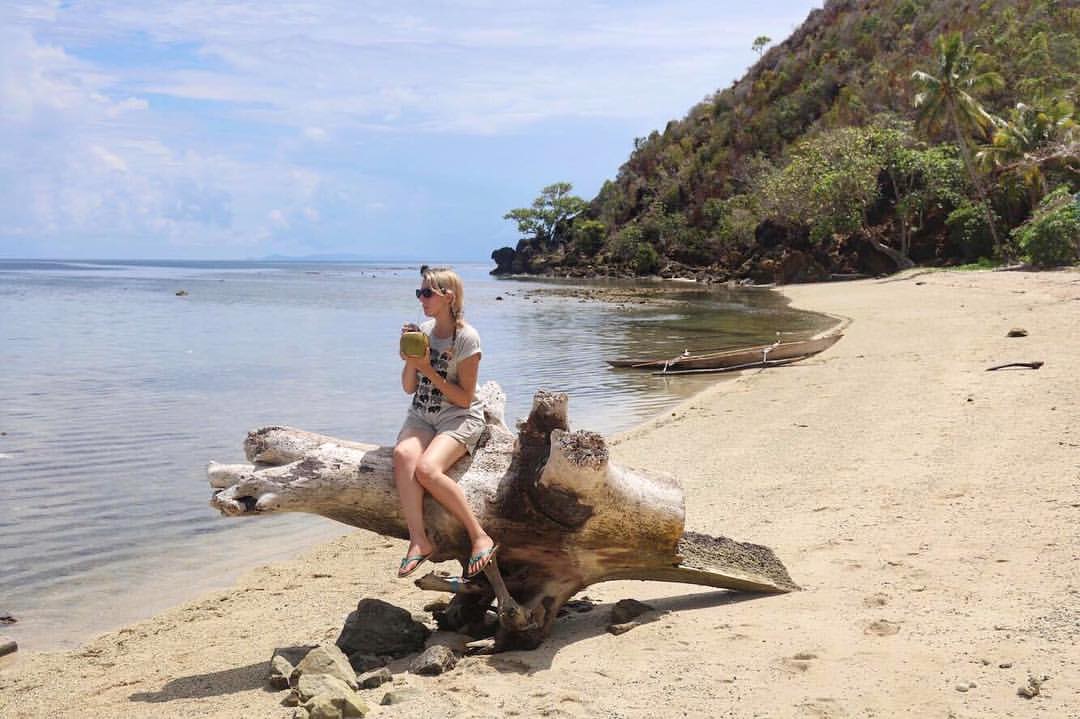 Just a little FYI- this article was written in partnership with the Tourism Promotions Board Philippines and TBEX. Any and all views and opinions expressed are entirely my own based on personal experiences when travelling and are honest and factual without any bias.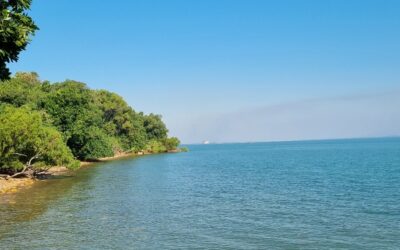 Darwin is the gateway to the top end of Australia. A place where you can go back in time or explore a growing city. The city has something for everyone, from sun-drenched beaches to bustling markets and vibrant nightlife.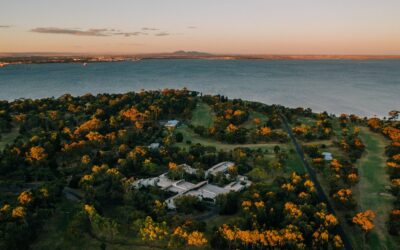 Eden Oak offers travellers the chance to experience an urban oasis hidden amongst the gum trees in Geelong's Botanic Garden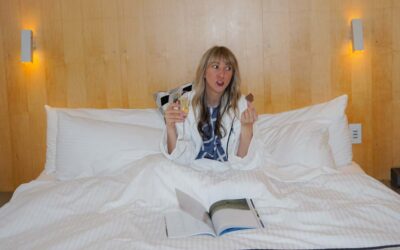 Some days as a content creator you get to make really easy decisions and other days you get to make some truly shitty, awful and difficult decisions. Over the weekend I made a tough decision to stop producing my world famous Best Female Travel Bloggers list