As a child, I travelled a lot in the passenger seat of a car with my dad. I was a reader. Head down, pages turning and literally the world away from the lonely road as the miles flew by. It got to the point that my parents had to stop buying me books for long road trips as I was flying through these. So I'm sure you can understand the horror of developing an allergy to travel and suffering from travel sickness. Aka- motion sickness, travel illness (read a terrible ailment that I wouldn't wish upon anyone). Over the years I've developed a few personal methods for managing this most terrible ailment. Here are a few cheap and easy tips and tricks to manage any potential travel illness.
The first time.
I can still remember the first time I got smacked in the face by motion sickness. We were on our way to the snow fields and it was my first snow experience. The car ride up the mountain was horrid. Stop-start motion. Hairpin turns. Even just thinking of this makes me a little bit queasy. After 45mins of horror, we finally arrived and I fell out of the car face first onto the icey carpark floor. Unbeknownst, to me it would take hours for my body to recover. Even a day at minus -2c wasn't enough to kick my body back to normal.
From here it was only downhill. Long car rides – car sick. Short, mountain car rides – car sick. I'm sure you get the picture here without me boring you with more details. The pinnacle of my fears came when we were road tripping around Scotland. I was bouncing between fine and throwing up. Really not the way that you want to spend your first family road trip in a foreign country. And to make things worse I get horridly cranky and irritable when I'm car sick. Ok I'll be honest I turn into an A Class bitch.
I knew that I couldn't keep going like this. I'm a fully grown woman damn it. Who makes powerful business decisions. This travel sickness was ruining my fun times. So I researched. I trialled. I tested things. Potions. Stuff. Spent a fair amount of money and time curled up wishing I could crawl into a hole and hide from the world.
Some of the over the counter drugs knocked me off my feet. Others made me hallucinate. I'll never forget those fairies! So finally after years of trial and tribulation here's my simple three tips and tricks to manage motion sickness.
Prevention is better than the cure.
An oldie but a goodie. I now travel with TravelCalm natural. These little pills contain ginger, dried root extract and root powder. These have literally been a life saver for me. Take 1 30mins before travel. They seem to calm the stomach and stop nausea before it hits.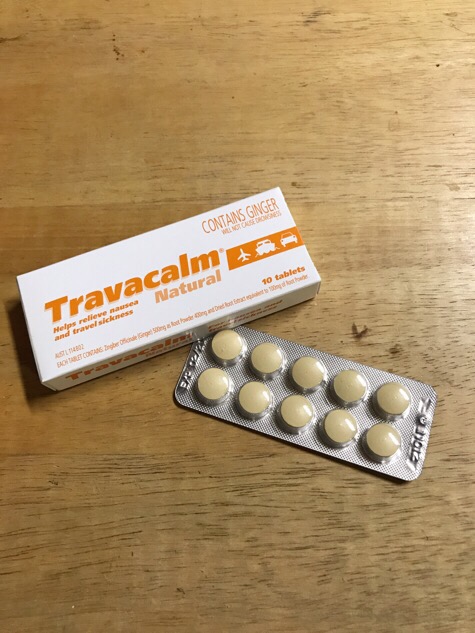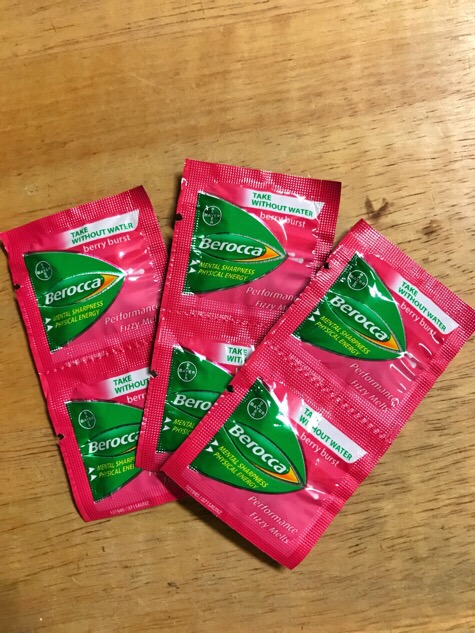 The bigger pills – electrolyte/ Berocca.
I'm not sure what exactly is in these. Maybes it's a mixture of the sugars and salts. Maybes it's a placebo? But one of these in a bottle of water or chewed on does aid in the management of motion sickness for me.
The water helps keep me hydrated which is always an issue when on the road.
Snacks
Snack time! Other then this being perhaps my second favourite time of the day plain salted snacks have been a life saver. Plain potato crisps or even banana/vegetable crisps when we've been travelling in Asia have really helped. I always find a light snack like this does help calm the stomach down. Some people say don't eat a thing but that for me was worse. An empty nauseous stomach was horrid. At least slow, mild snacks keep your tummy full and doesn't allow the stomach acids to build up and slap you about.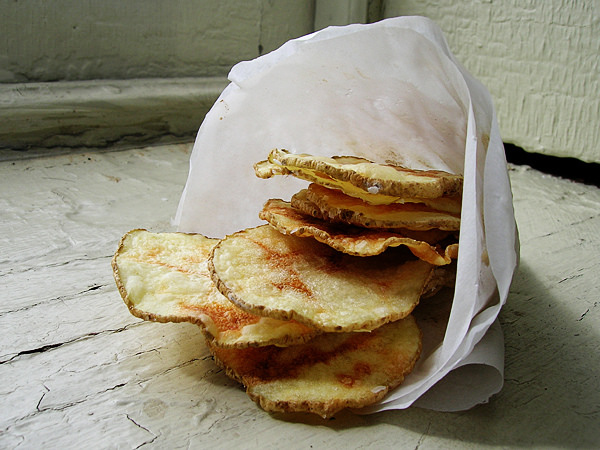 Image via Flickr – Pseph
The wonderful thing about the above is that these are all things that can easily be taken from one country to another. There's no need for a prescription. Nor do you need to take out a bank loan to pay for these. And they can fit into your handbag or carry on. So simple and so easy. Also rather inoffensive. I did try chewing on raw ginger, crystallised ginger and some of those funky armbands. No luck at all.
Do you suffer from travel sickness like me? Have any handy tips or tricks? Let me know in the comments below.
Disclaimer – this information is based on my personal experience. I have little to no medical or scientific training. For medical assistance, and prior to trying any pharmaceutical products, please speak to your doctor.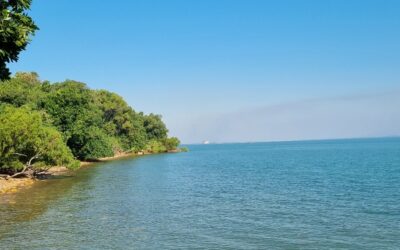 Darwin is the gateway to the top end of Australia. A place where you can go back in time or explore a growing city. The city has something for everyone, from sun-drenched beaches to bustling markets and vibrant nightlife.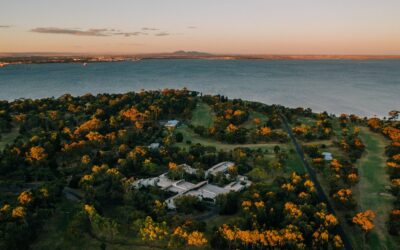 Eden Oak offers travellers the chance to experience an urban oasis hidden amongst the gum trees in Geelong's Botanic Garden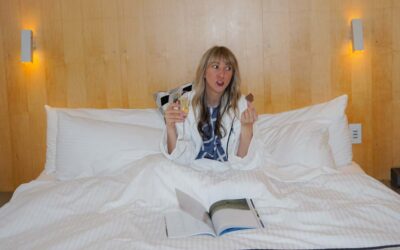 Some days as a content creator you get to make really easy decisions and other days you get to make some truly shitty, awful and difficult decisions. Over the weekend I made a tough decision to stop producing my world famous Best Female Travel Bloggers list