So you've decided to buy travel insurance! Excellent choice. I'm really proud that you have decided to take care of business and purchase travel insurance. You can still make yourself a blanket fortress to live in while you are busy making your adventure plans and buying expensive underwear off Amazon. As I discussed in Do I Really Need to Buy Travel Insurance there is a lot to consider and as a bare minimum you want to ensure that your travel insurances covers you for for medical emergencies and evacuation. You can always buy new underwear in my Amazon Shop but not a new healthy body.
5 Fundamentals of Travel Insurance.
To help you wade through the legal mumbo-jumbo we've stripped down the 5 Fundamentals of Travel Insurance. Please note that each insurance policy will have it's own product discloser statement (PDS) that you will need to read. Don't be afraid to get on the phone or chat option online to ask any questions before you buy insurance. It's really important that you understand what you are and are not covered for. This is even more important if you are relying on credit card insurance.
A 2020 update – As we are now facing a very uncertain future in the travel industry this article is getting a lot of traffic. So Hey to all my new readers. I just wanted to pop up here in nice big writing, at the top of the article to let you know a few things about travel insurance during the current crisis. The Crisis That Shall Not Be Named of 2020. The majority of travel insurance will not cover you for this as it is an official pandemic. The best thing you can do is contact your travel insurance to seek clarification I hope that where ever you are in the world that you are safe and not panic buying toilet paper.
We hope that you get to enjoy social distancing as much as we are. 
Medical Emergencies & Evacuation
As mentioned above and what seems like a million times in conversations the number one reason for travel insurance is – medical care  If there is only one reason for you to buy travel insurance, than this is it. As many people are aware the hospital costs in the USA can approach $10,000 per day. While medical evacuation can easily exceed $100,000 depending on your home location and your adventure destination.
What do I look for? Take the time to really read this part in detail. Make note of areas of cover for emergency evacuation. Is there a limit on medical expenses? Is there a set limit that I have to reach before I'm covered? Some policies have a $500 minimum spend.
Am I covered for dental work? Is this only for emergency dental work when I fall off the scooter?
Trip cancellation
So you find that all of a sudden your appendix has decided to make itself known to you and you can't go. It's time to evict that appendix and no Dr will give you a medical clearance to travel. Or maybe another unforeseen reason, such as an accident or a death of a close relative. This section of your policy may cover you for flights, accommodation and prepaid tours.
What do I look for? For this section to be useful for you, you will need to have purchased travel insurance as you start booking tickets. And not the week before you depart. Depending on your chosen company
Not all travel insurance plans cover cancellation. Some will only cover you if the trip is interrupted AFTER you have left home.
Coming home early & resuming your trip
Depending on your policy, single trip travel insurance usually ends the minute that you touch down back in your home country. Some policies will allow you to resume your trip on the same policy. Just note that the policy may not cover you whilst you are back home. If you come home early you won't get a refund on any unused portion of your policy.
What do I look for? Check if you have a single trip or multi trip policy. look at the clauses for period of cover and the terms "medical evacuation", "trip interruption" or "curtailment" for details on when you may be covered for expenses if you have to return home early
Personal liability
If you are involved in an accident or accidentally cause damage than your insurance can cover liability and legal expenses. This one is area can be really complicated and confusing. Not all policies offer this cover.
What do I look for? First off this is not insurance for liability while you are driving your car. You will need to take out a higher cover or additional  cover if you're planning on driving. Look at examples of what you are and are not covered for.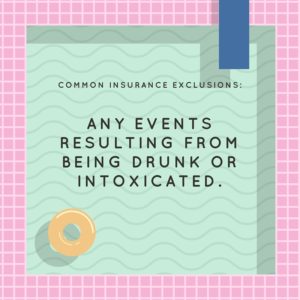 Baggage & personal belongings
This seems to be the number 1 reason for people purchasing travel insurance. Whilst the loss of your personal belongings can be temporarily devastating, it is the least important reason for buying travel insurance. All of your things can be replaced, somewhere along the line, but your health can't.
What do I look for? Most insurance companies expect that you are, at some level, a reasonable adult and that you will take reasonable care of your stuff and things. Which means that if you leave items in a dorm at a hostel or in a hire car over night (this is considered an unsupervised public place), your stuff is stolen your claim very well might be rejected. Check the policy benefits and description of coverage (policy wording) carefully for the limits on this cover and exclusions, particularly for cash, high value items and sporting equipment. Many policies will allow you, for a small additional charge, to raise the value of your personal belongings. Which is useful if you are carrying laptop, camera, GoPro, iPhone, iPad, a pearl necklace.
Common exclusions you should be aware of:
The following is a list of common exclusions that you should be aware of- undisclosed medical conditions, costs of phone calls, taxi fares or meals, loss of earnings, any claim resulting from war or similar event, any claim resulting from natural disaster or civil unrest and any events resulting from being drunk or intoxicated.
All travel insurance policies have specific benefits and exclusions so it's really super important, imperative, and absolutely necessary to take the time to read the policy wording carefully. These vary depending depending on which country you are from and where you are going. If you have any doubt or confusion call the company and ask for clarification.
So who do we use for travel insurance?
2020 update – Over the past 6 years of running this blog we have used and claimed with both World Nomads and 1Cover. We use 1Cover for our annual multi trip policy. It does have some restrictions on adventure things like trekking above 3000 mtrs which is where World Nomads is really good.
World Nomads – Perks- online claims. More importantly you can amend and extend your insurance online during your trip. A big favourite with the digital nomad community. It's a really good product, but not great for multi trip coverage.  World Nomads do however offer coverage for citizens across the globe. You can also purchase this insurance after you have left home, which a lot of travel insurance companies don't offer.
Have an insurance company that you just love? Maybe someone has gone above and beyond in help you get home? Let me know in the comments below.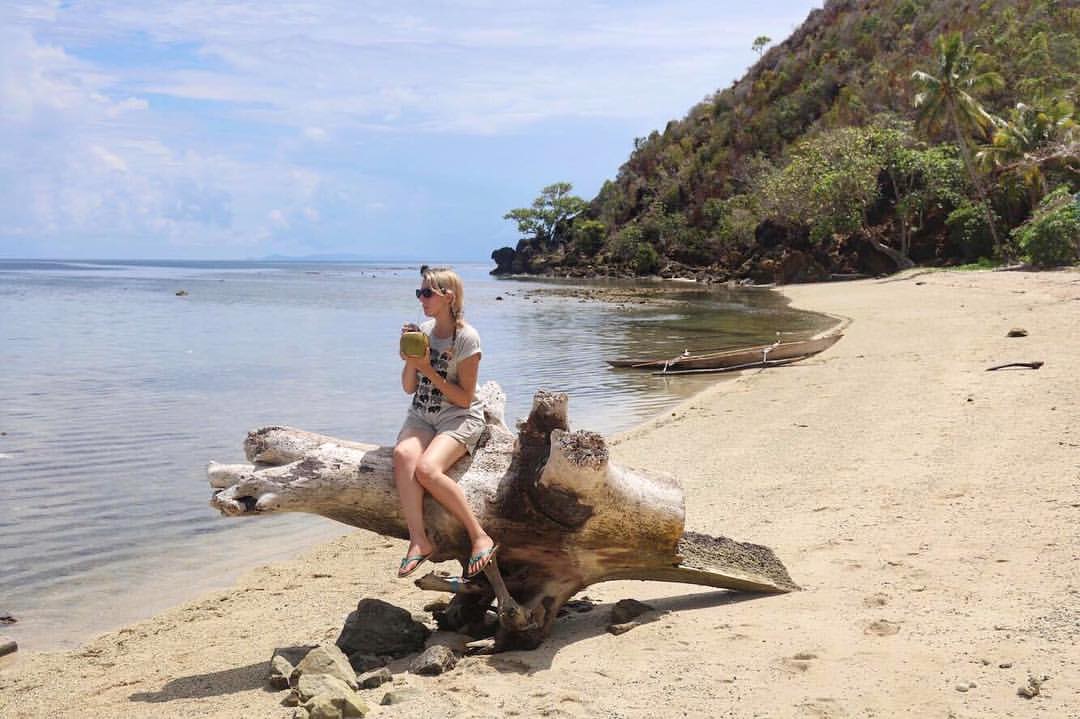 If You Liked This Post You May Also Like: