One of the joys of travelling as often as we do, is discovering new destinations. Places that we either haven't seen ourselves or places that the hordes of tourists have yet to ascend onto and ruin. So you can only imagine my joy when I was researching where we should go for the second half of 2019 that there's a hidden adventure oasis practically in our own Australian back yard. A place where I go can horse riding, snorkelling and drink cocktails all in the same day. And to put the cherry on top we don't need to spend days in travel to get to this paradise. I'm sure by now you're asking yourself where in the world is this paradise. Well my friends let me introduce you to the paradise of New Caledonia.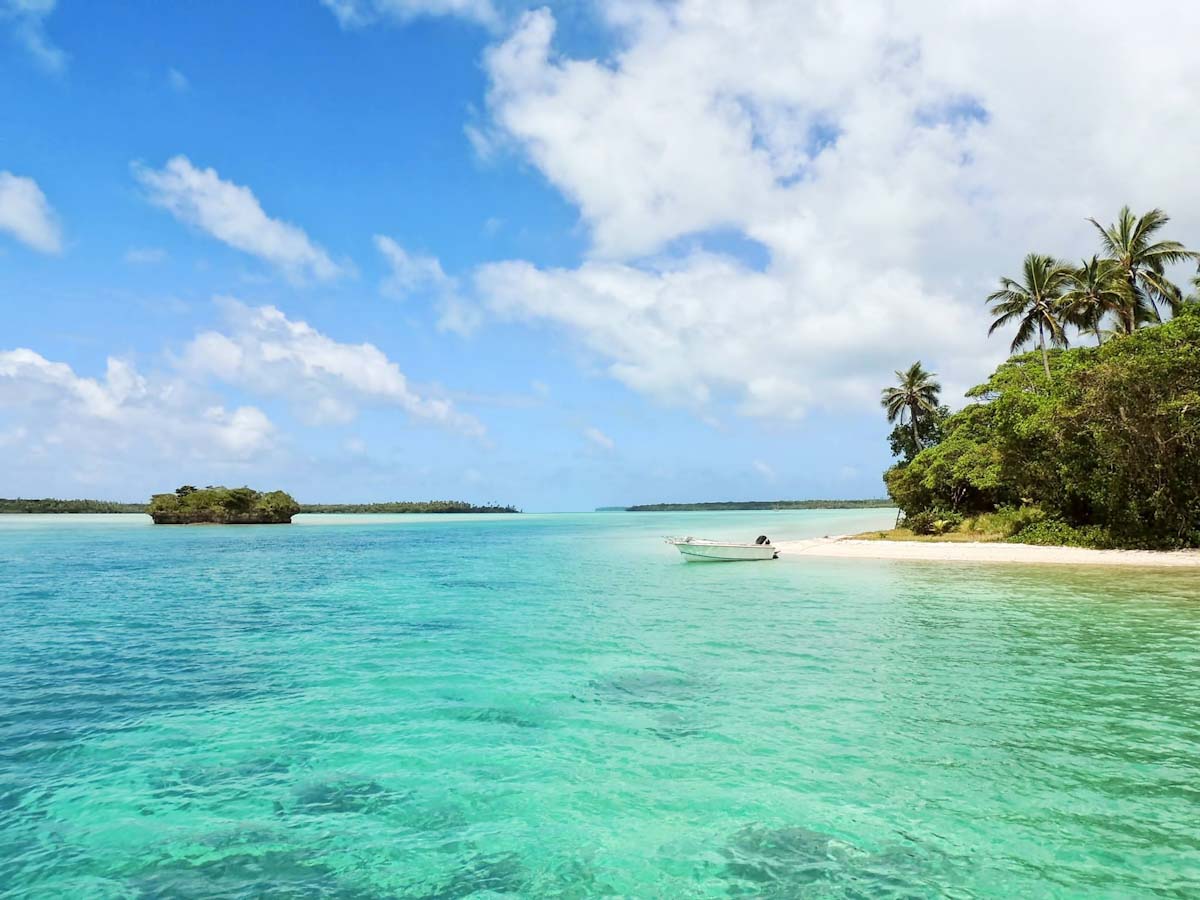 The secret adventure travellers paradise  – New Caledonia
New Caledonia is going to be one of the trendiest adventure destinations over the next year or two. So my advice is to book yourself a trip there before this happens. I know we are planning to. But before that happens let's deep dive into what makes New Caledonia an awesome adventure destination and worth your hard earned money. Being based in the islands of Micronesia and Melanesia people do occasionally assume that New Caledonia will be a super cheap destination, and we're sad to burst your bubble, but this isn't quite true. Being an island nation doesn't mean it's super cheap like South East Asia. But don't let that deter you. Any good adventure destination is worth a few quid and I can assure you that you won't have any regrets on spending your hard earned coin here. 
Hot tip – New Caledonia is a LGTBQI friendly destination.
Don't forget to bring your own Hydro Flask to help you stay hydrated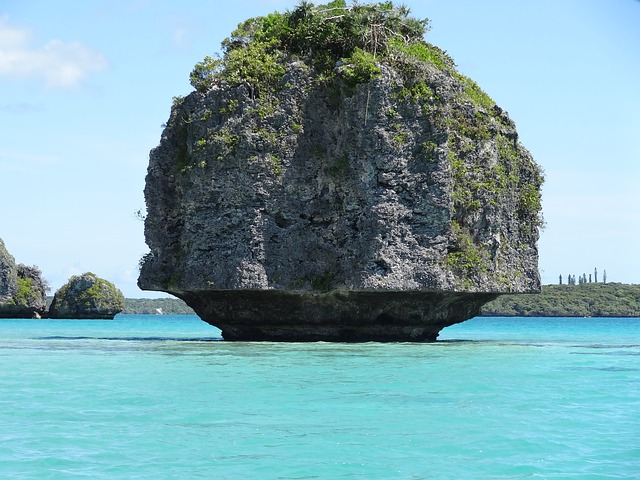 Where is New Caledonia?
New Caledonia is just a skip and jump away from Australia. Surrounded by the vast expanse of the South Pacific, New Caledonia, with a surface area of 18,564 km², this paradise lies to the east of Australia and south of the thousands of islands and archipelagos making up Melanesia and Micronesia.
The easiest way to get to New Caledonia
Is to fly! Air Calin has regular flights from the east coast of Australia. For us, flying from Melbourne, there are three direct flights a week. The best part? The flight is only 3 1/2 hours. And price wise it's really affordable for us. Like cheaper then flying over west to Perth (and with better beaches too). 
There are other flight options with Air Calin from major cities such as Brisbane, Sydney,  Port-Vila, Futuna, Wallis, Nandi and for our Kiwi fans – Auckland! With so many great transition hubs it's easy to get yourself to Noumea. 
If you have more time and are inclined to do so, you can cruise your way to New Caledonia.
Transport around the islands
Now, for me this is rather an embarrassing point. New Caledonia has a much better transport system then Australia! If you don't want to hire a car you can easily get around Noumea and the island by bus. There's even a great app that you can download to help you plan your travel. The only pickle in this jar, is that the buses may not be running on Sundays or public holidays, so make sure you plan ahead appropriately.
Hiring a car is also an option, if you're confident to drive in a foreign country. Which we are, and have done before. It's a great way to explore the greater regions of a new country, giving us the freedom to explore more. Another great perk of travelling in New Caledonia – petrol prices are set. So no matter where you are, you'll only ever pay the government set rate. Meaning you won't get slapped with a petrol price hike if you are in the great outback exploring the island mountains. 
Does New Caledonia accept Euros or Dollars? 
Sadly, the country is not a lover of the Euro or the mighty Dollar. It's nothing personal against these currencies, just that this island nation it's all grown up and rather independent. Some larger stores and hotels will accept Australian or New Zealand dollars.  New Caledonia, although currently a French Territory, has its own currency, the Pacific Franc (also used in Tahiti and abbreviated to the currency code CFP or XPF). There is a currency exchange desk at the airport  and at the larger banks in Noumea if you need to grab some local currency.  There are some ATMS dotted around the island, again mainly in Noumea, so make sure you stock up on cash before leaving the city. 
To tip or not to tip? 
Tipping is not customary, nor is it expected. The price of your meal/service should include government taxes and any service charge. If you are on a cultural tour and stop by a village just ask your guide if you are expected to tip. Generally speaking it's a no.
Do you need a visa to visit New Caledonia?
New Caledonia is neither a French overseas region nor an overseas collectivity; it has a sui generis status with broad powers of self-government. It is not part of the Schengen area. Depending on where you are from you may need a visa. The best thing is to check your local foreign departments website. Most travellers won't need a visa to enjoy the wonders of New Caledonia.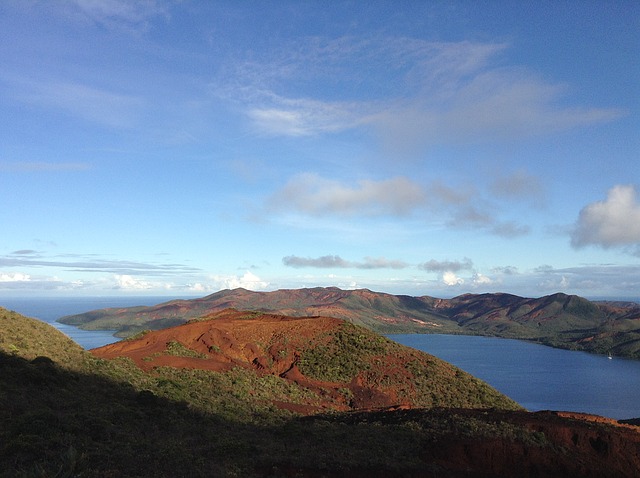 A range of accommodation to suit every budget
New Caledonia has quite a few different accommodation options that will suit just abut everyone's style and more important everyone's budget. I'm always a fan of trying several different styles of accomodation in a new country, getting a true feel of the touristic offering available. Here are three basics that you can explore in more detail –
Camping – Camping Port Bouquet, East Coast
A campsite by the sea. 
Mid- range/semi budget – Eco-Gîte de la Ouatchoué, West Coast
The Eco-Gîte de la Ouatchoué is in the heart of a 400-hectare property in Boulouparis. A perfect place to relax, recharge and enjoy some down time. 
Luxury and luscious –  Complexe Château Royal Beach Resort and Spa, Noumea 
A luxury four-star resort situated within two hectares of tropical gardens and bordering onto the stunning white sand beach of Anse Vata Bay.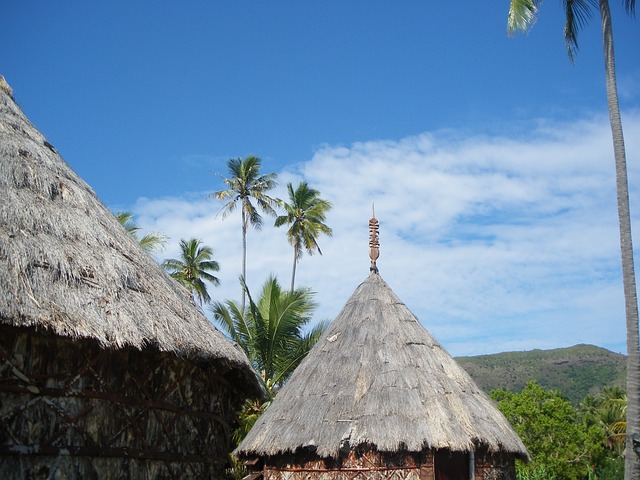 My perfect dream day in New Caledonia
The morning starts off with breakfast and coffee. The coffee is the most important meal of the day.
A morning in the saddle – Horse riding for Jean. I couldn't possibly go to a country with such stunning saddle views and not make the most of this. At the very least a lazy ride in the morning would be lovely, but if I'm on my own then a full day for my new equine friend would be heavenly. 
Mountain biking for James – Personally I'd prefer the four legged exploration of the mountains, but knowing James and his love the mountain biking this is where he'll find his true happiness on the island.
An late afternoon of snorkelling on one of the many beautiful beaches. With 160km of coral reef it'll be hard to find a spot on the way home that doesn't have a beautiful spot to snorkel in.
An evening with dinner on the beach, cocktails and dancing under the stars. Oh and we couldn't possibly miss dinner. All before retiring for the evening at the Complexe Château Royal Beach Resort and Spa. Because every adventure girl deserves a little bit of luxury after such a tough day.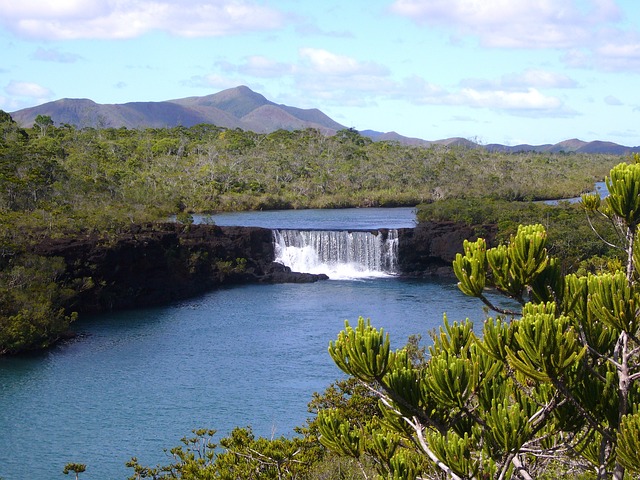 What would we do for the rest of our time in New Caledonia?
Hiking, biking, drinking wine, eating ourselves to happiness. Seems amazing right? The last thing to decide is when to go and what to pack. The weather in New Caledonia is pretty nifty. Think nice warm weather. Never having to worry that winter is coming. Think more so long flowing skirts, board shirts, tee shirts and summer dresses. Not forgetting to pack the infamous flip flops or Teevas. I can't go pass a decent adventure shoe.
So when will we see you in the wonderful world of New Caledonia?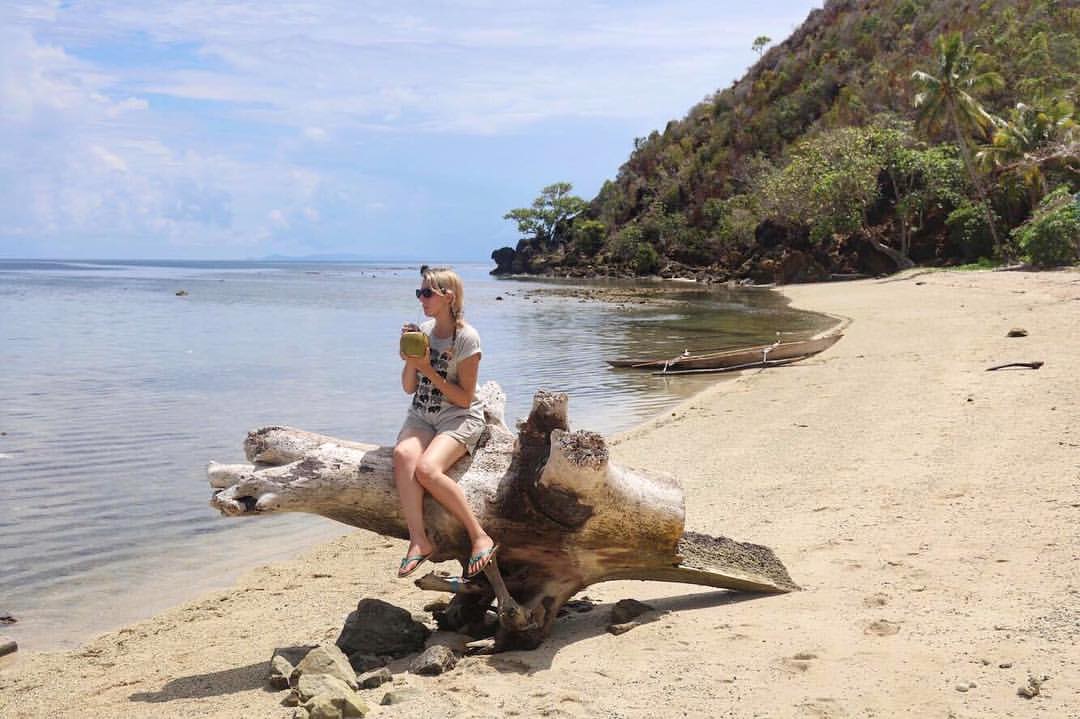 Just a teeny tiny note on affiliate links – We are a participant in the Amazon Services LLC Associates Program, an affiliate program designed to provide a means for us to earn fees by linking to Amazon.com and affiliated sites. We're also a member of a few others and may make a bit of coin on the side, this is at no extra cost to you. 
This post was sponsored by New Caledonia & Air Cailin.