Adventure is just more fun in the Philippines! I can't help but agree with one of the most happiest, honest and friendly marketing slogans around – It's More Fun in the Philippines. Ah yes it is my friends. Adventure in the Philippines is a whole new level of unexpected fun. I never would have picked out the Philippines, and certainly not the province of Albay, to be my number one pick for adventure time in the Philippines. Albay is a complete destination for travellers who are after leisure, adventure, and new experiences.
I'll forgive you for thinking that there isn't much more to the Philippines beyond Manila other then the hustle of bustle of getting yourself out to, Boracay, El Nido or Palawan. Which is totally understandable as who wouldn't want to spend their days sitting on pristine white beaches, drinking long island ice tea and getting a good dose of vitamin D. On a recent, very short, visit to the city of Legazpig in the province of Albay, I discovered how much more fun adventure travel can be in the Philippines.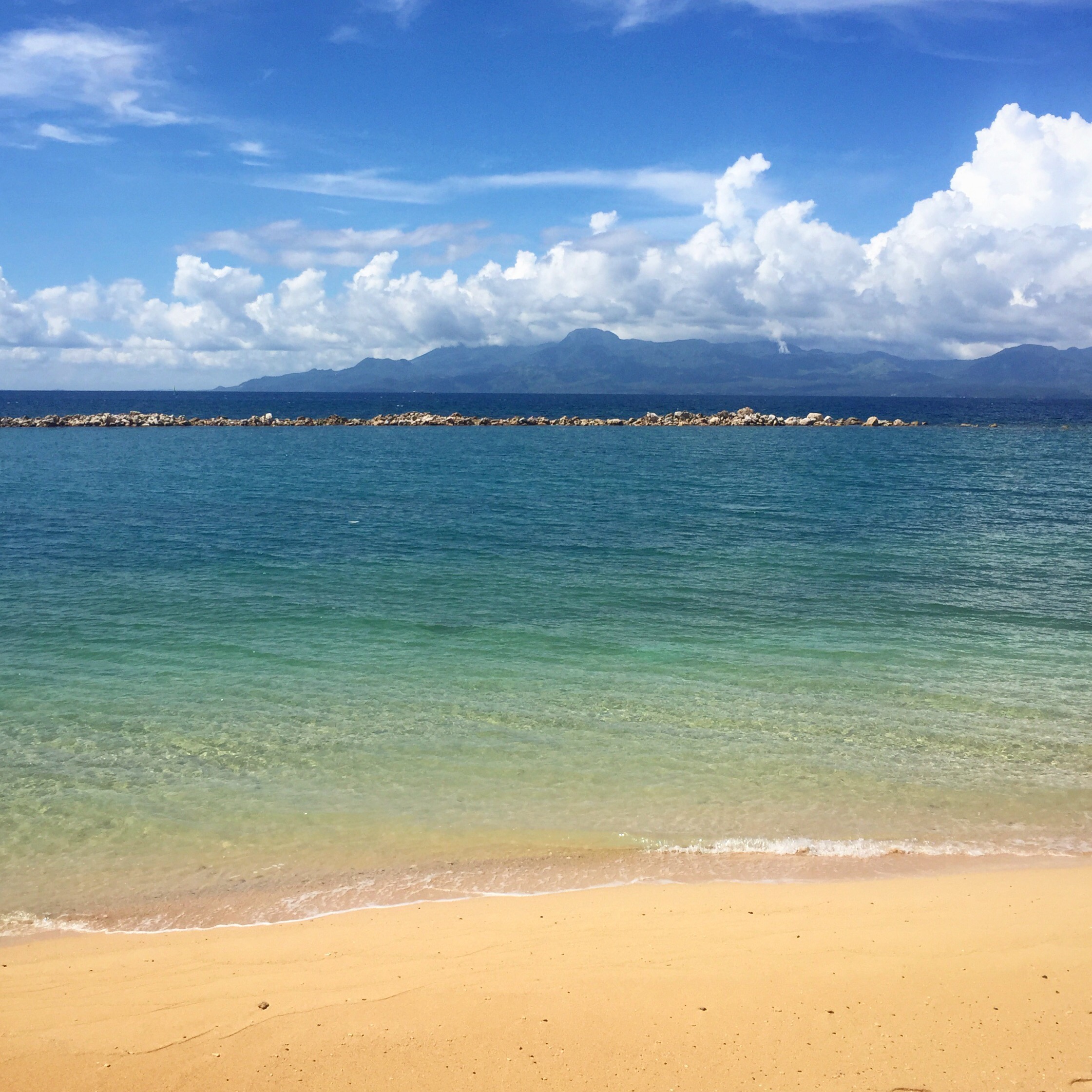 Adventure for all!
The Albay province offers a huge variety of adventure activities which are easily accessible from the main towns, cities and resorts. There's a little something to keep every little traveller happy across the entire day.
Love to trek ? Just can't keep out of the jungle but really want to try your hand at being a mermaid and swimming with the fishes? Then take a hike up to discover the fairy queen at Busay Falls in the morning, lunch in Legazpig and be back to the beach for an afternoon nap.
Finding the fairy queen at Busay Falls
Busay Falls is a hot spot with the locals and tourists who are willing to go off the beaten path and have a mild mannered adventure. Tucked away just outside of Mallipot is the jungle and the seven tiered falls. The journey is around 5kms from Tabaco city, 20kms north of Legazpig and is easily to get to via private car or the infamous Jeepney service!
The Busay Falls are approximately 250mtrs, making this one of the highest water falls in the Philippines. The Busay Falls descend down from heaven into seven delightful water pools. Perfect for refreshing the mind, soul and sweaty face before continuing along the trek.
Whilst this isn't the toughest, grittiest, soul tearing, spirit destroying hike it's still rather challenging in a polite and happy kind of way. The path here really is the path less beaten and there are small path ways that branch off to other areas and adventures that you may not wish to explore.There are no viewing platforms, no ropes or concrete steps.
I'd strongly suggest that you hire a guide. The jungle is unforgiving of fools.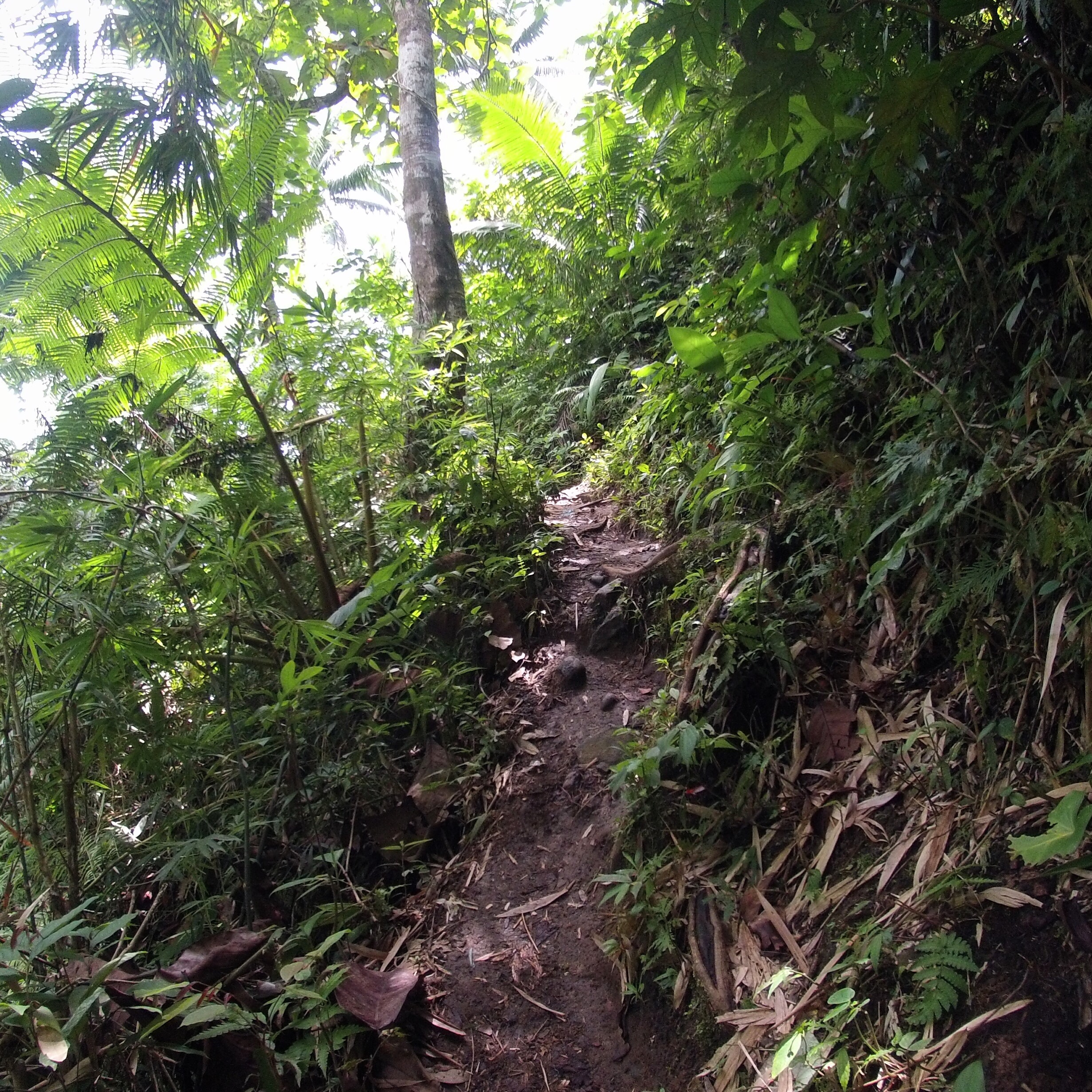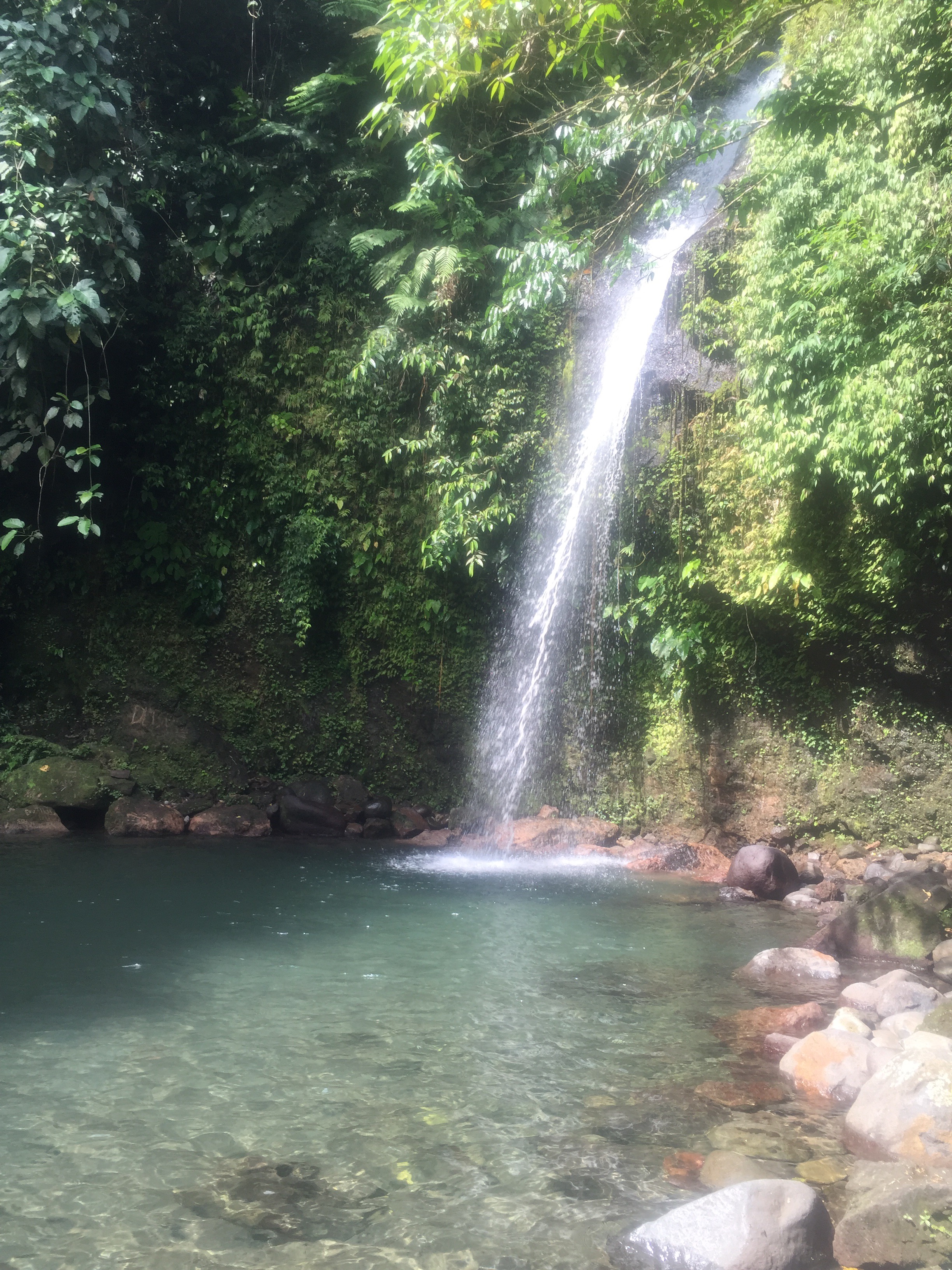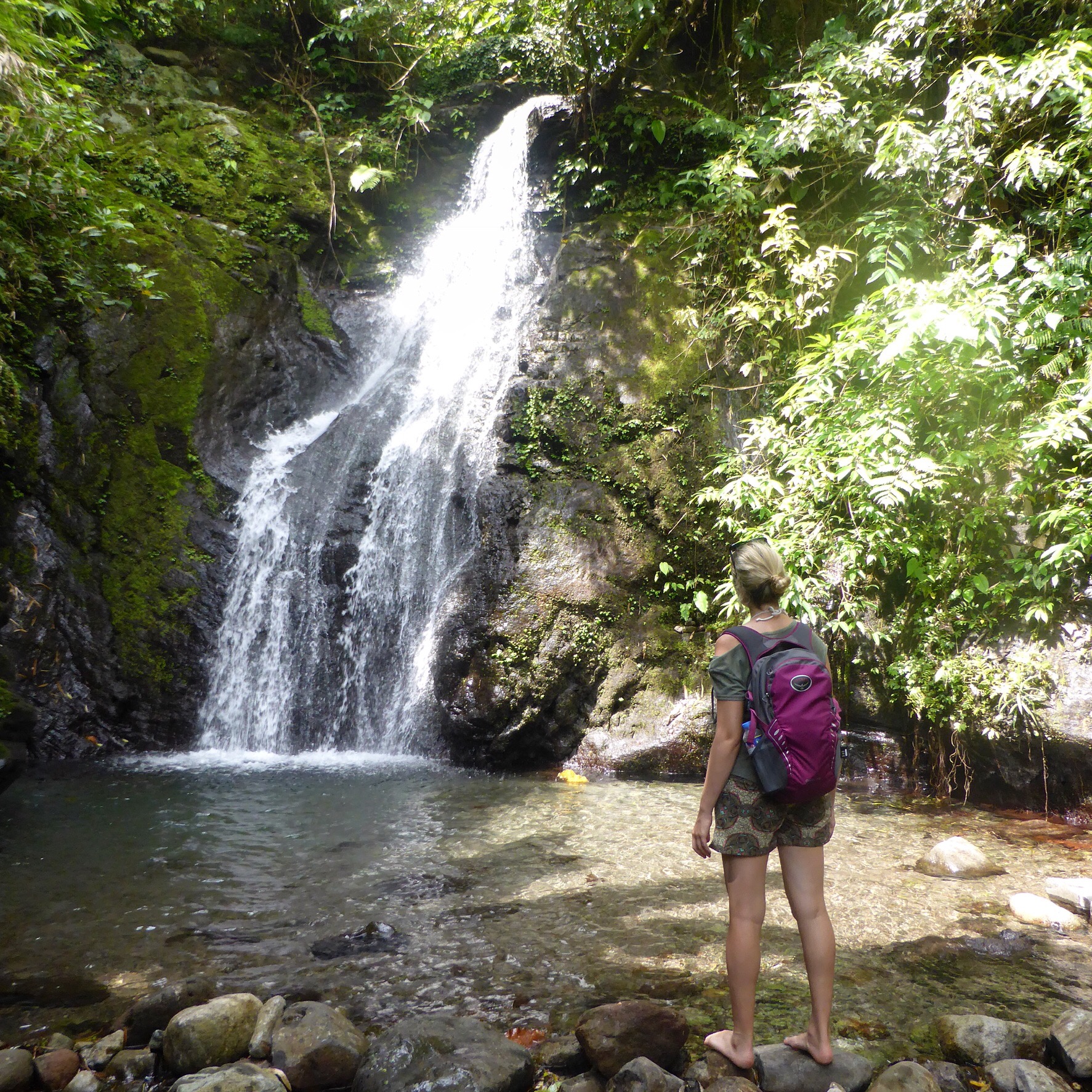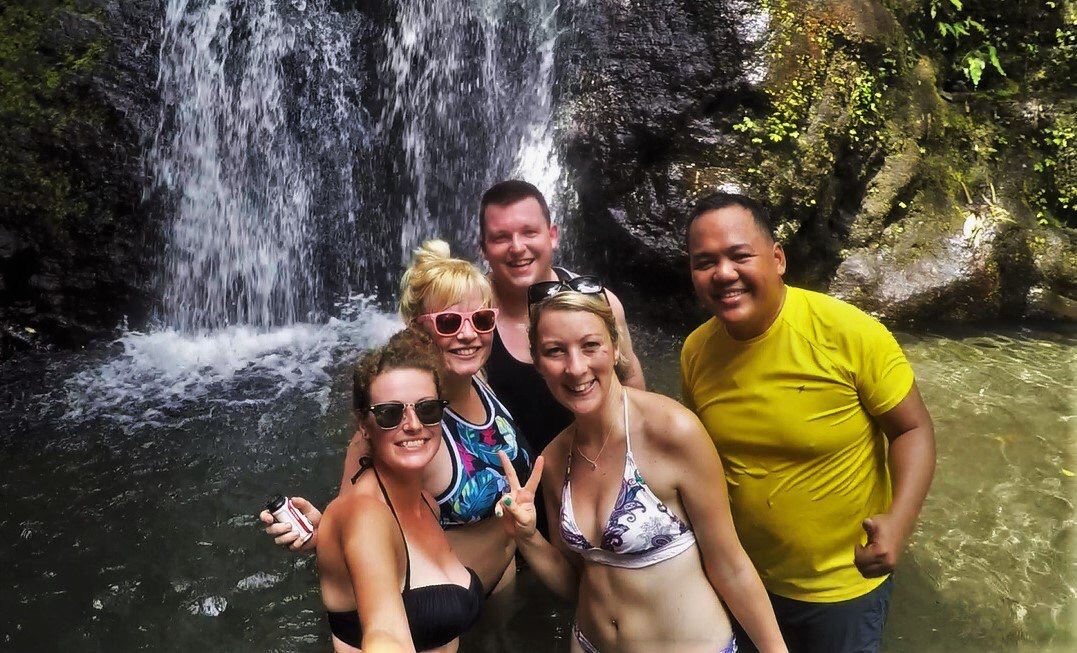 Horse Riding
I can't resist the opportunity to go horse riding. Ever. No matter what. So imagine my delight when the team arranged an equine experience! Now whilst this pony express and his little harem of mares are designed to give the local tourists a taste of cow girl life style there are ample places to go wild wild west.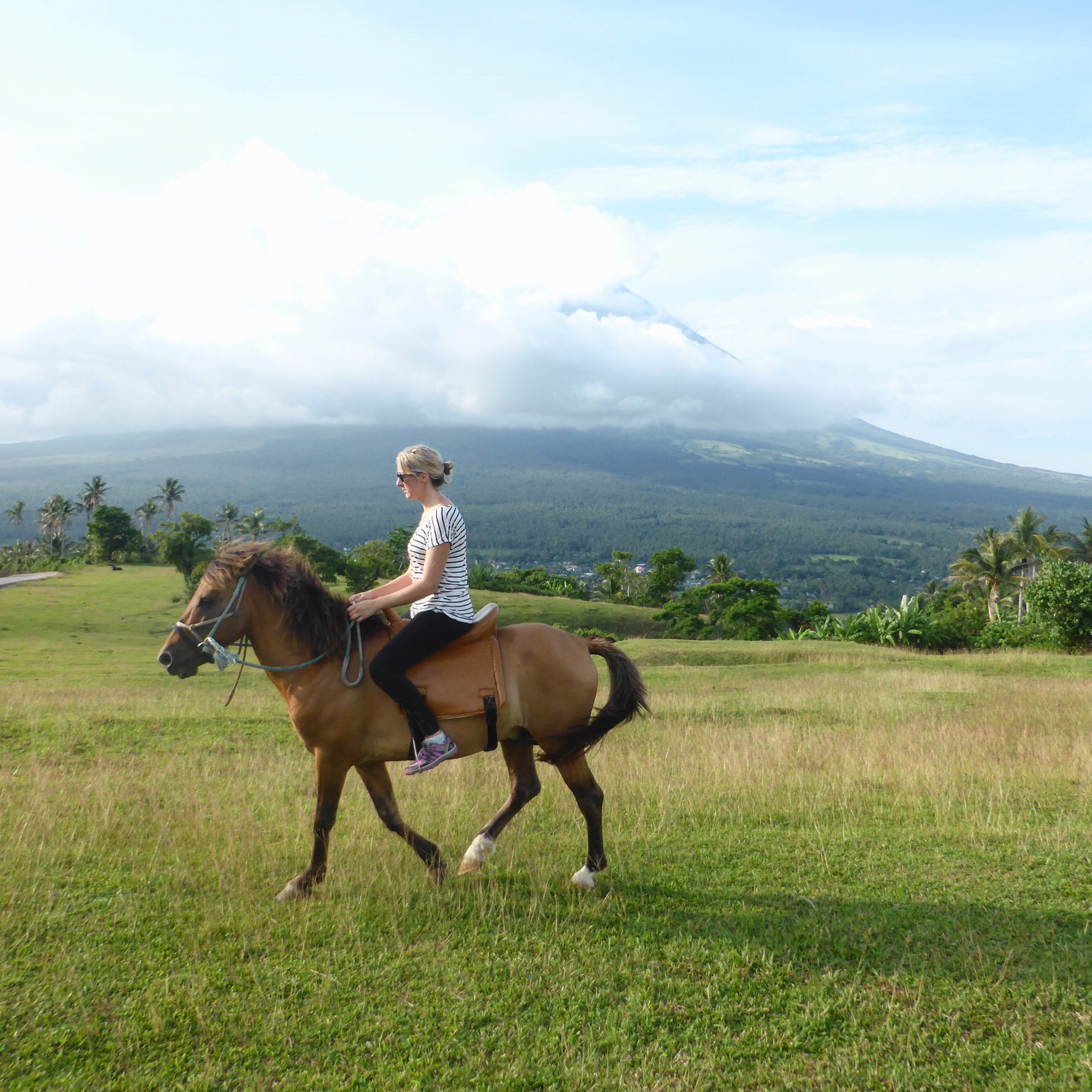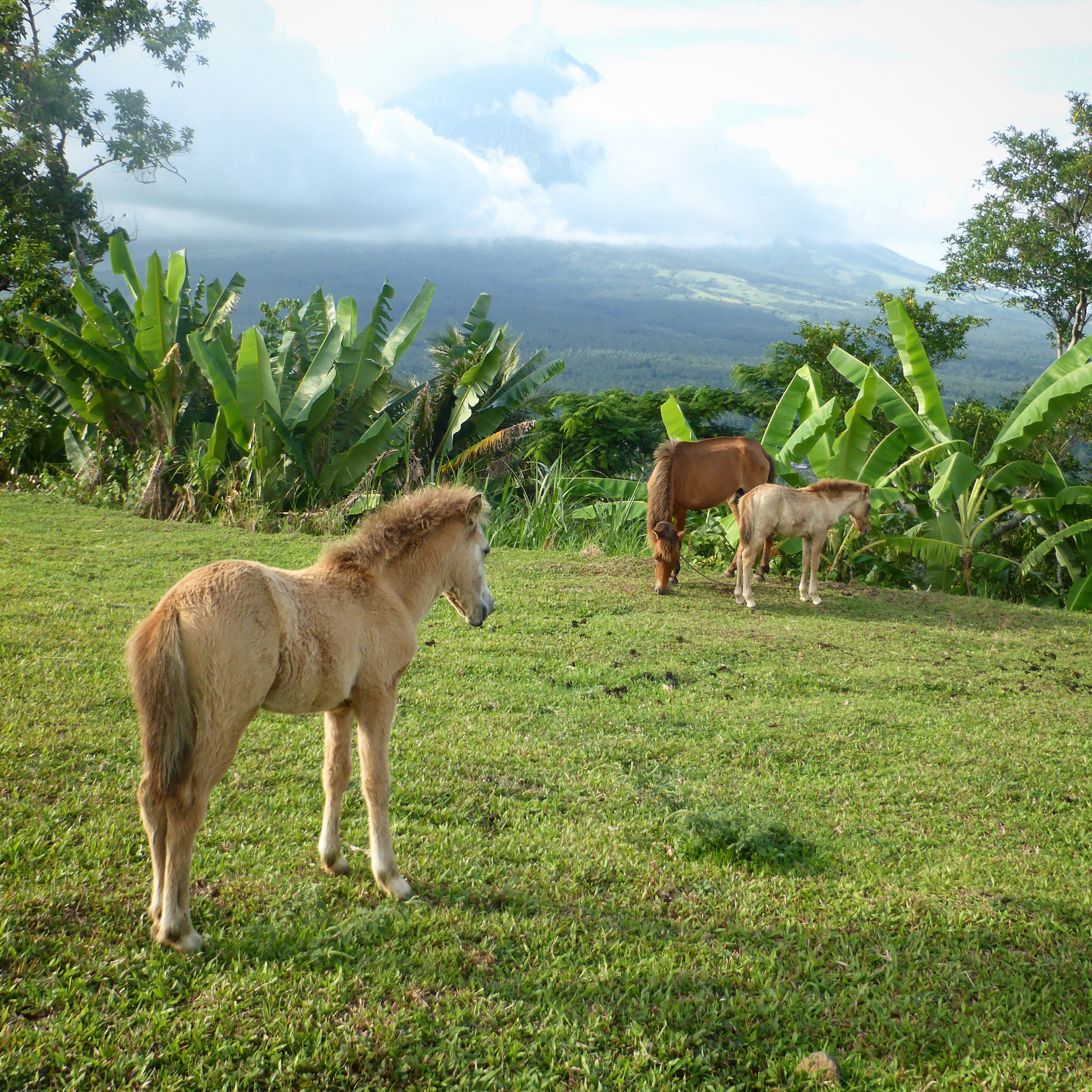 ATV tour
There is something rather quaint and exciting about going on an All Terrain Vehicle and roaring off into the wilderness. You may find that your resort offers ATV tours of the local area. If they don't or you're up for an epic adventure than make your way to Your Brother ATV Tour. As they say this is your on stop shop for an epic adventure. If it's good enough for Zac Effron then it was certainly good enough for me.
An ATV tour with Your Brother will take you to the base of Mount Mayon as a starting point. This is the tour that we took. It was a whole heap of fun as we crossed rivers, went over banks, interrupted local road works and up to the 2006 lava wall. Once you arrive at the lava wall you have the additional option of walking amongst the lava remains and zip lining back down to the village. It's mesmerising to walk amongst the lava remains and imagine what happened. If you are after a more epic adventure than why not go further up Mount Mayon and include a short hike? The team here are more than happy to take you on an epic adventure.
Sunrise ATV tour
If you can bare to get out of bed super early I can guarantee that this is worth while!  It was utterly magical seeing Mount Mayon at 5am in the morning, with fresh coffee.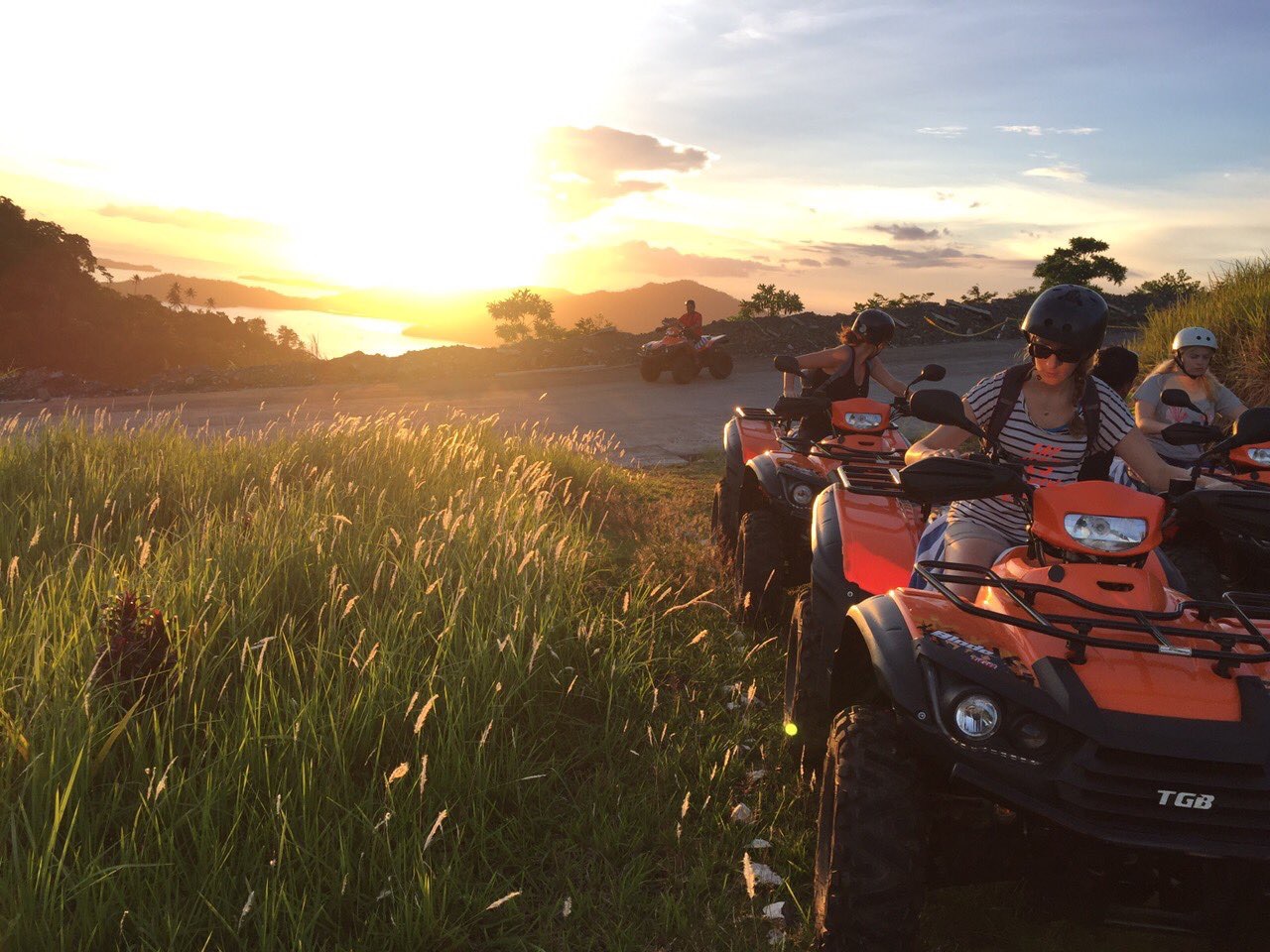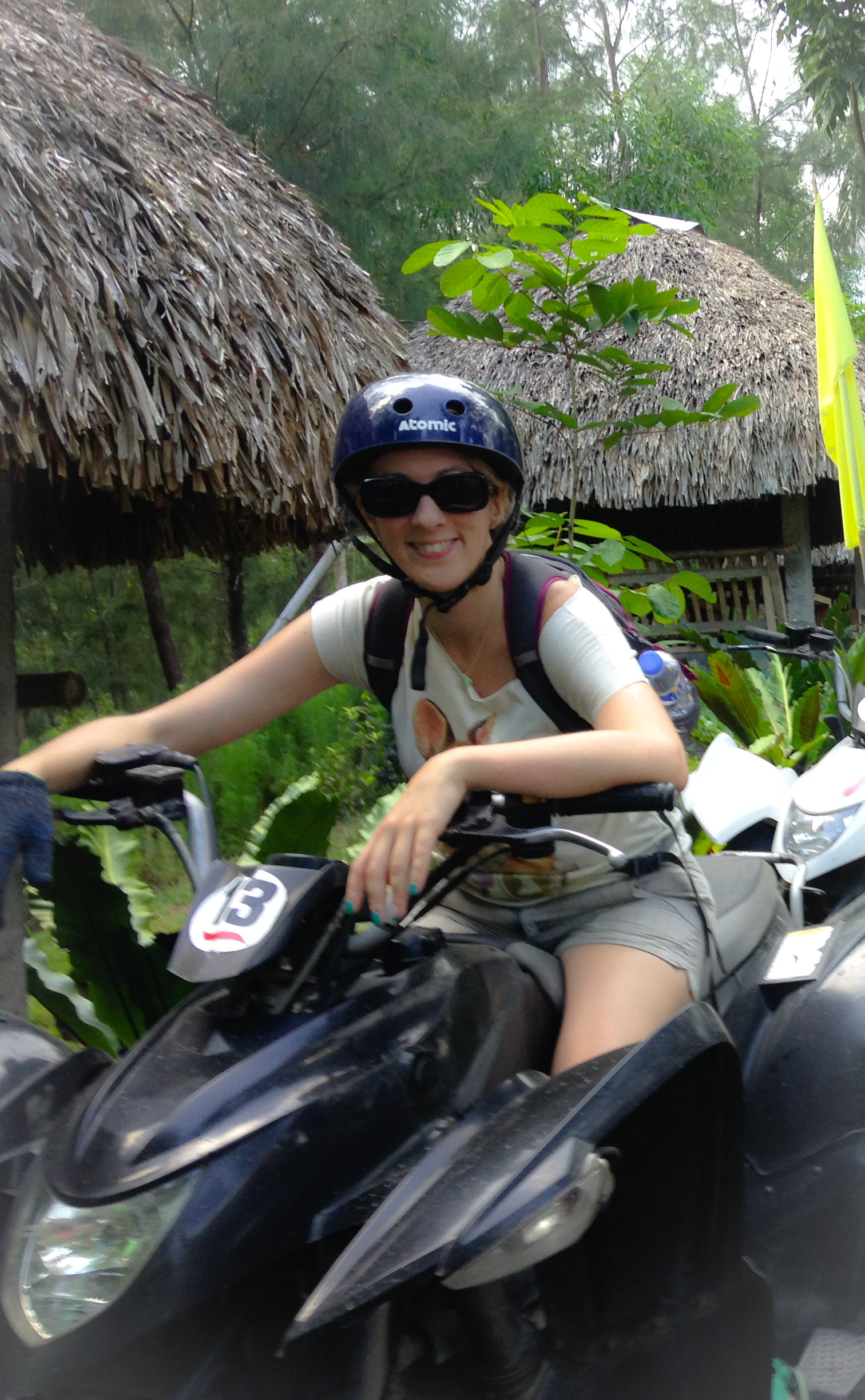 Water Sports
With so many islands and stunningly beautiful beaches it's easy to see how popular water sports are here. The waters around the area are rather calm so perfect for stand up paddle boarding, sea kayaking and swimming.
Unfortunately due to illegal fishing in the area there has been extensive damage to the coral reefs. There are small pockets of beauty left for you to enjoy snorkeling. The local government and indeed the Philippines government has cracked down on illegal fishing. There are attempts to bring back the beauty of the corals and fish in this area. Sadly it will take time.
You're visit to Albay isn't complete until you visit the social enterprises of Lake Sumalang. Take yourself kayaking or enjoy a slightly softer experience on a bamboo raft.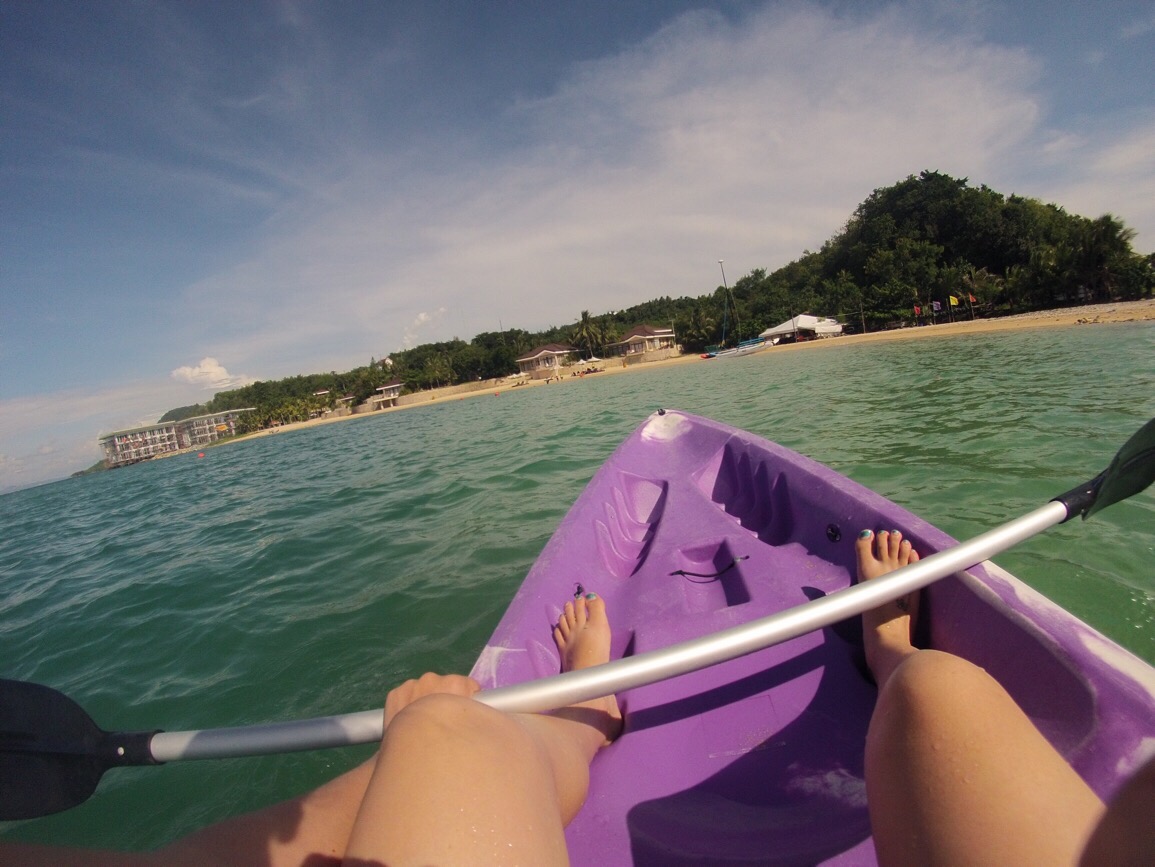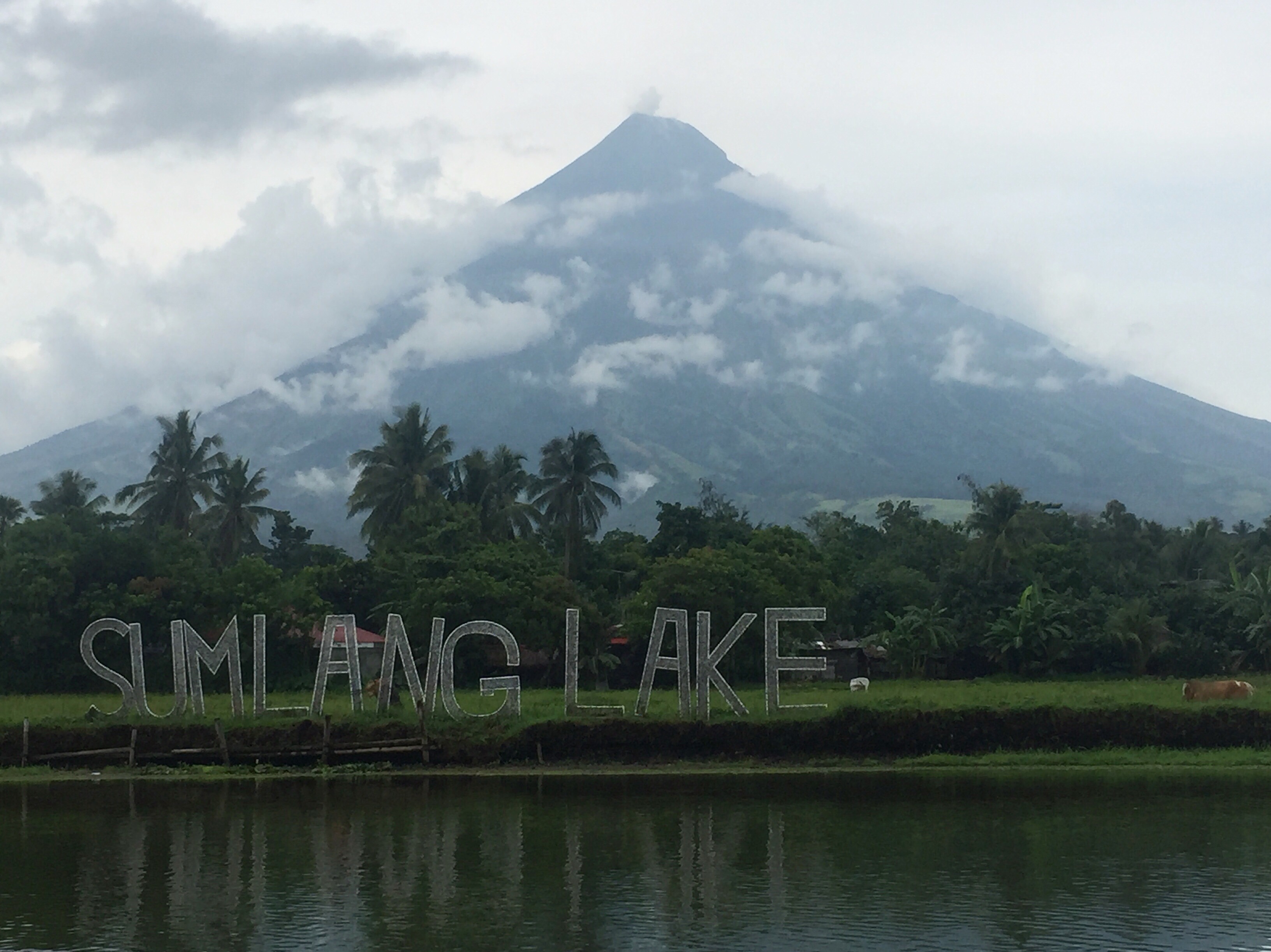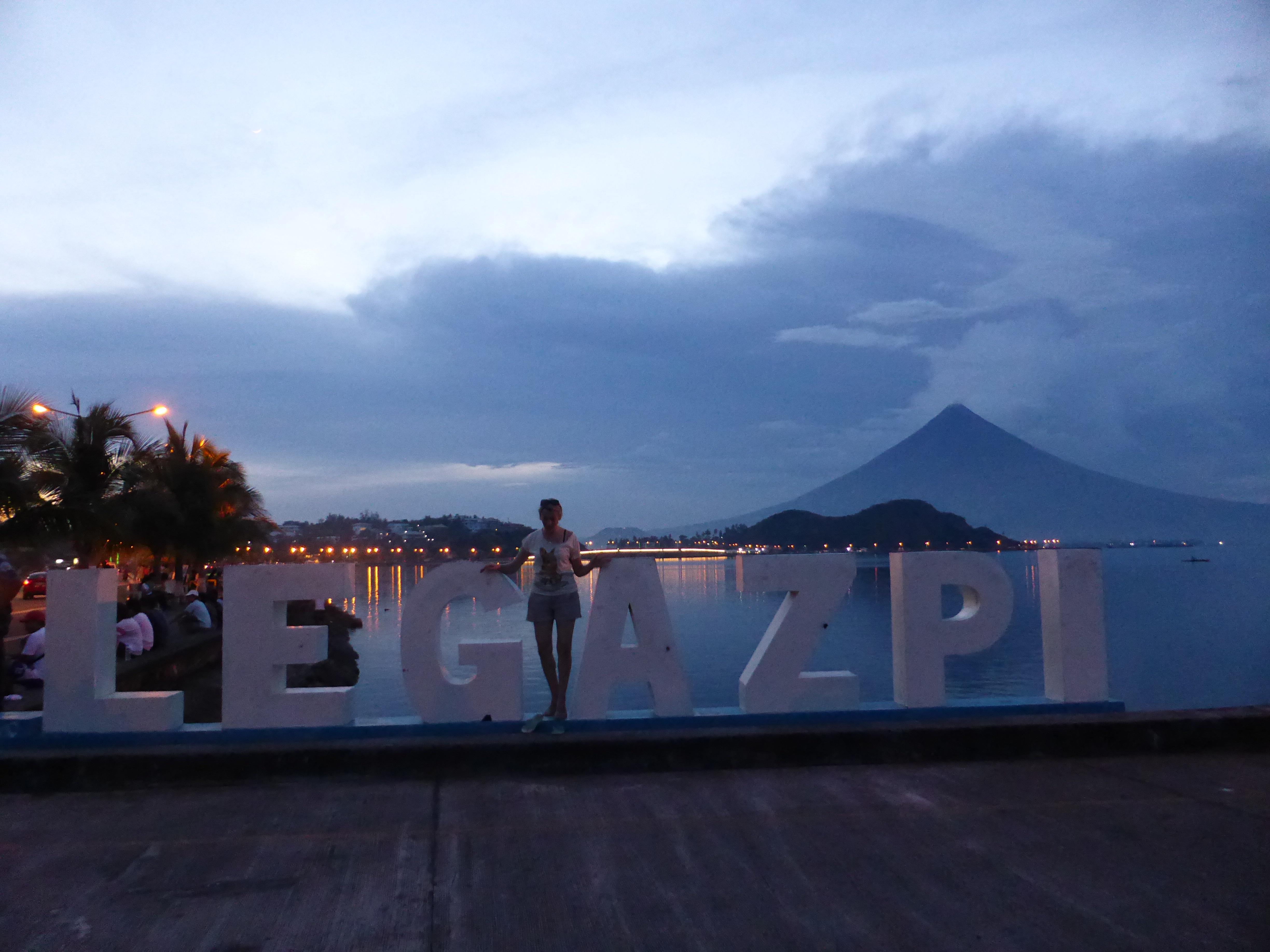 How to get here
The main city of Legazpi is the capital of this region 5, Albay. It's a beautiful and colorful city full of Jeepney adventures, cultural wonders and natural beauty. You really can't miss the magic of Mount Mayon!
There are 6 flights a day to Legazpi from Manila and 1 flight a day from Cebu. Philippines Airlines and Cebu operate from this teeny tiny airport.
By Road:
Buses depart daily from Cubao and Pasay to Legazpi. Travel time takes nine to 12 hours, depending on the traffic.