There's a certain serene beauty about winter. Not only is it a wondrous time to spend the month of July celebrating my birthday it also offers the adventurer a whole new arena to play in.
This year we (ok it's me) decided to change our usual winter habits and embrace the beauty of winter. Rather than escape the winter chills behind books, coffee and red wine. Which there is absolutely nothing wrong with! As we discussed in our recent post, Next Stop New Zealand, our first trip was jumping the ditch and heading over to the South Island for a mini epic road trip.
We did have a pretty fun and epic adventure list that we were attempting to tick off as many items as possible. This was our third time, as a couple, traveling to the South Island and road tripping. Remembering that we only had a week to explore the top East coast of the South Island. And in the middle of that we had to return to Christchurch for a 90th!
List of adventure activities-
Skiing
Eat a crossiant at Akaroa
Cow selfie
Hot Springs
Conquer Middle Earth on teeny tiny horses
Wade in a waterfall
Skip a rock across a perfectly still lake
Sea cliffs exploration
Fish  & chips over looking the sea
Visit Edoras
Make breakfast in bed in the van
Celebrate my birthday
So the items crossed off the list are the ones that we didn't achieve. And I'd certainly love to spend some more time hiking in New Zealand. Let's not dwell on the past, let's chat more about the amazing things we did get to do.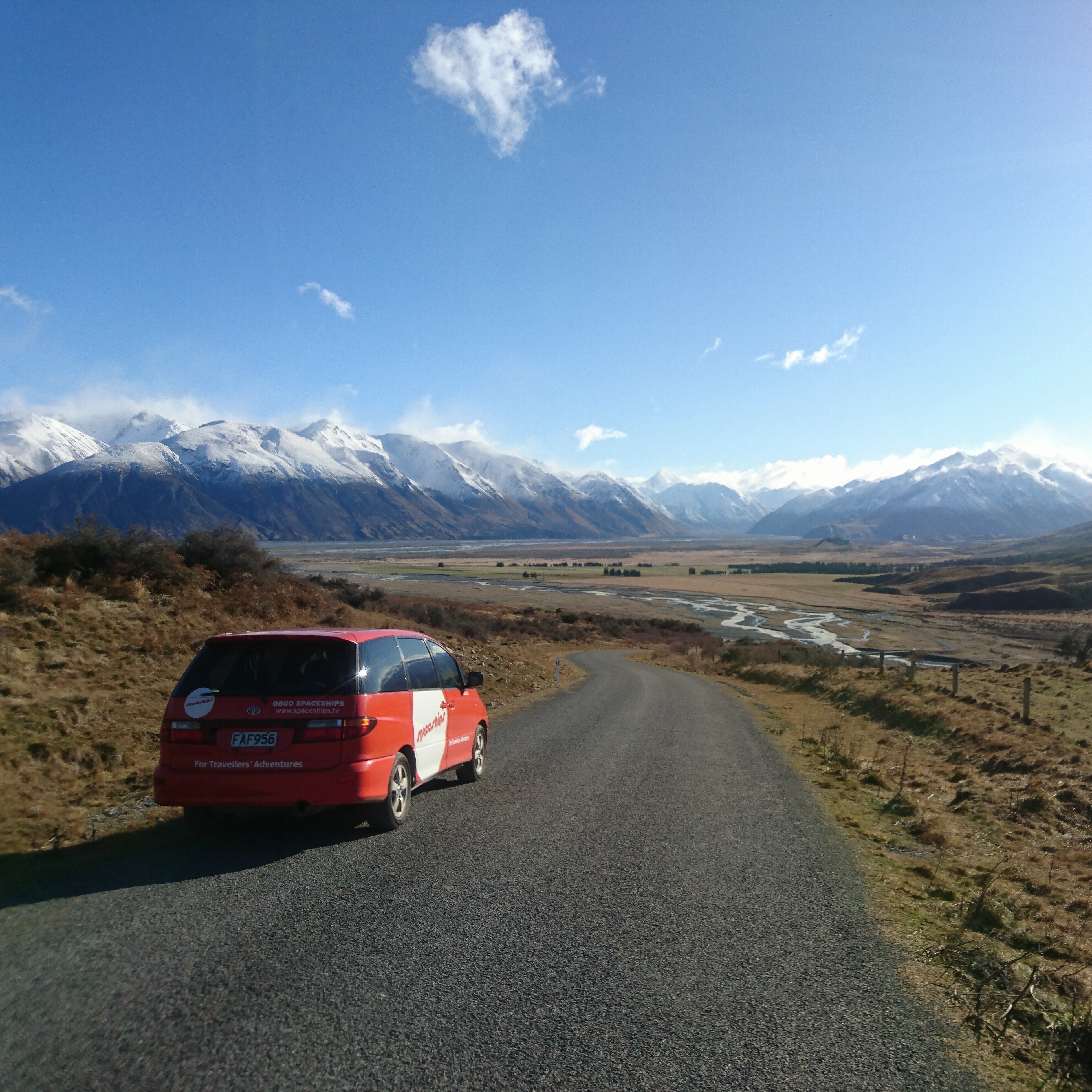 We started off our road trip with a hand picked, bright orange, shiny Spaceship campervan rental. These are compact campervans that are brilliant to use to see a whole different side of New Zealand. They are versatile, fun and fuel efficient! Way easier to trek around in then the traditional grey nomad vans. Not to mention a lot more cost effective. As Spaceship like to say these are the Swish army knife of campervans. Which is why we couldn't cook breakfast in bed, as the bed was on top of the kitchen and fridge. More on that later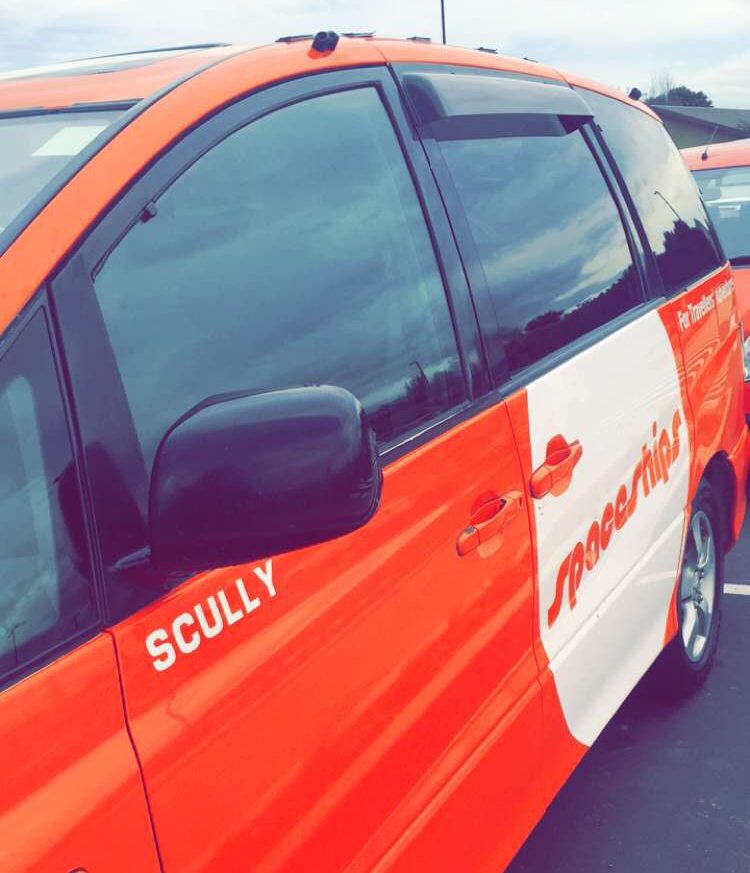 First Stop- Akaroa
After a snooze in the back of the van in a New World car park, we headed down to Akaroa – the most French town in all of Kiwi-land. As the miles role on by I found myself mesmerised by the beauty of the mountains as we drove through the Canterbury region. Stopping along the way to take some truly horrendous photos of the mountains. There are some amazing places to take photos of the mountains that line the Canterbury region. Along the highway to Akaroa isn't one of these amazing places.
This was our first stop where we discovered that large parts of the country close down for the school holidays. Quite a few of the cafes were closed when we arrived. So we opted to not hang around, go for a drive and head back to Little River for some silo time.
A wonderful nights sleep in a silo at Little River
Little River boasts no river, isn't particularly large or small and has nothing of amazing natural significance to bring you here. Except these magnificent, bright shiny silver silos and some really good coffee. You can't miss the silos, though most seem to have their blinkers on whilst on their way to Akaroa.
These little pods of luxury are the perfect place to rest your weary head.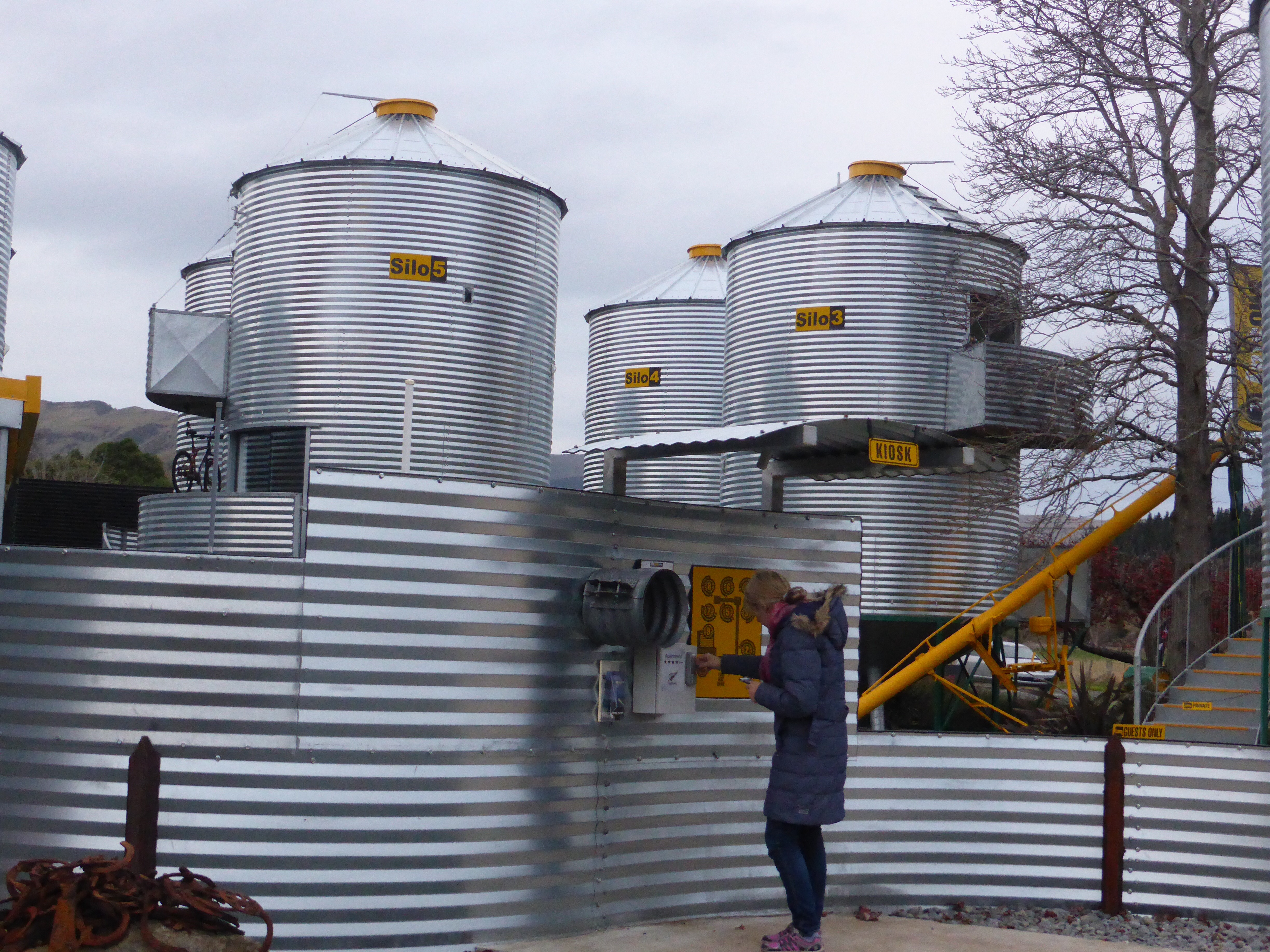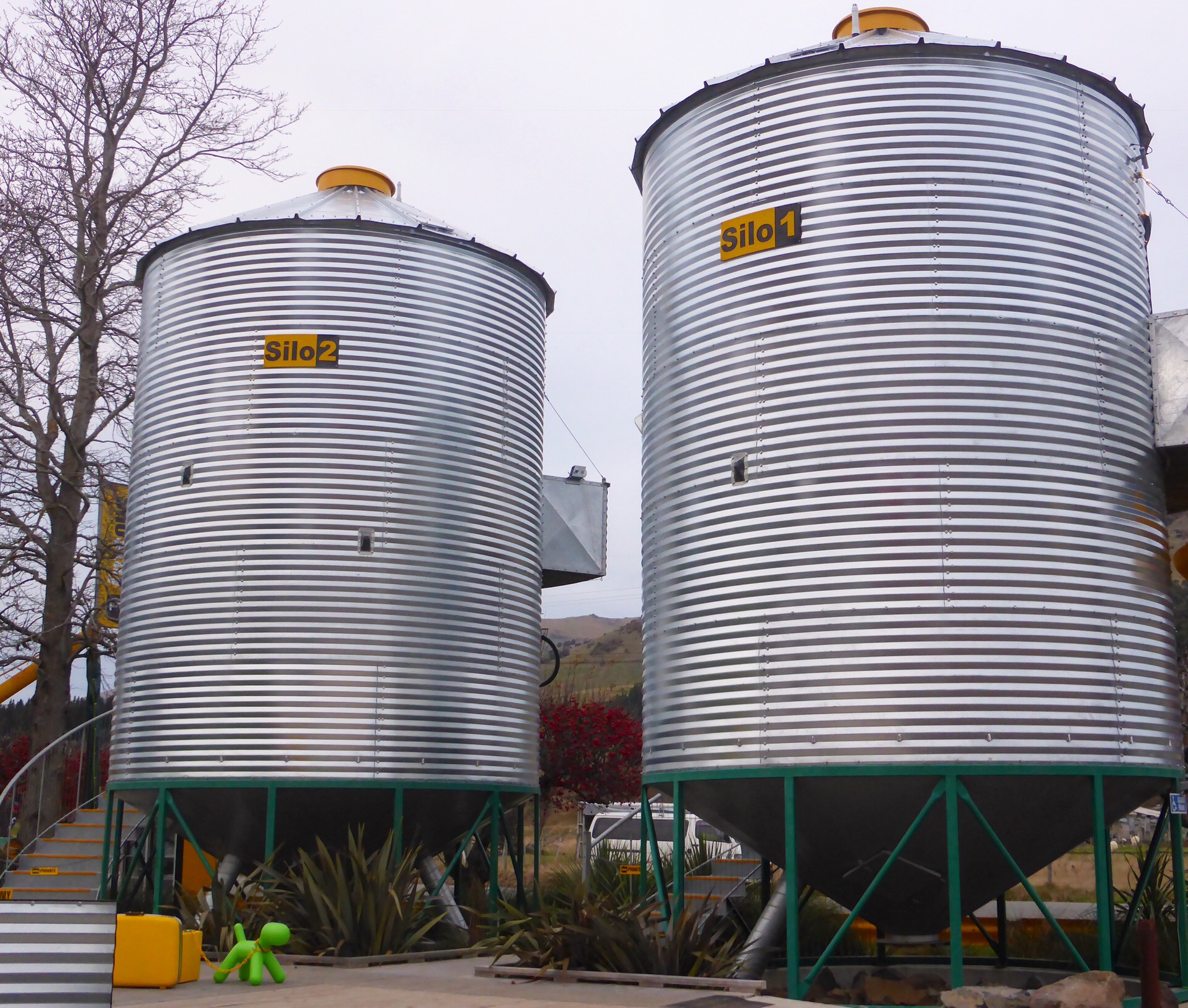 Where is Little River?
Little River is nestled in among the hills at the head of Lake Wairewa. All the super important Peninsula roads converge on Little River and in earlier days it was a thriving coach and railway terminus. Which is evident when you drop by the railway museum. The whole district from Little River to Birdlings Flat and the Lake Forsyth outlet is rich in Maori history and occupation sites. Making this a super fun base for your explorations of the Banks Peninsula.
Next stop- Paying our respects to the fine people of Rohan, Edoras
Edoras is the capital of Rohan and home to Meduseld, the hall of King Theoden. The countryside of Rohan is described as a land of pastures and lush tall grassland which is frequently windswept. The lands of Rohan are frequently described as appearing like "seas of grass", and are therefore perfect for horses.
The city of Rohan was built atop Mount Sunday, which lies within the Hakatere Conservation Park.  The park itself covers nearly 60,000 hectares of rugged mountain country, tussocklands, beech forest and sparkling clear rivers and lakes between two mighty rivers the Rakaia and Rangitata. The small hill got its name because boundary riders from the high-country stations would meet here on Sundays.
It's a stunning drive along the pebbled road past the remote and beautiful Mt Potts High Country station and to Mount Sunday.
Along the way you can't help but immerse yourself in the natural, unspoilt beauty of this breathtaking area. The sparkling clear lakes, glistening blue rivers and fresh, crisp mountain air. Really crisp, fresh mountain air.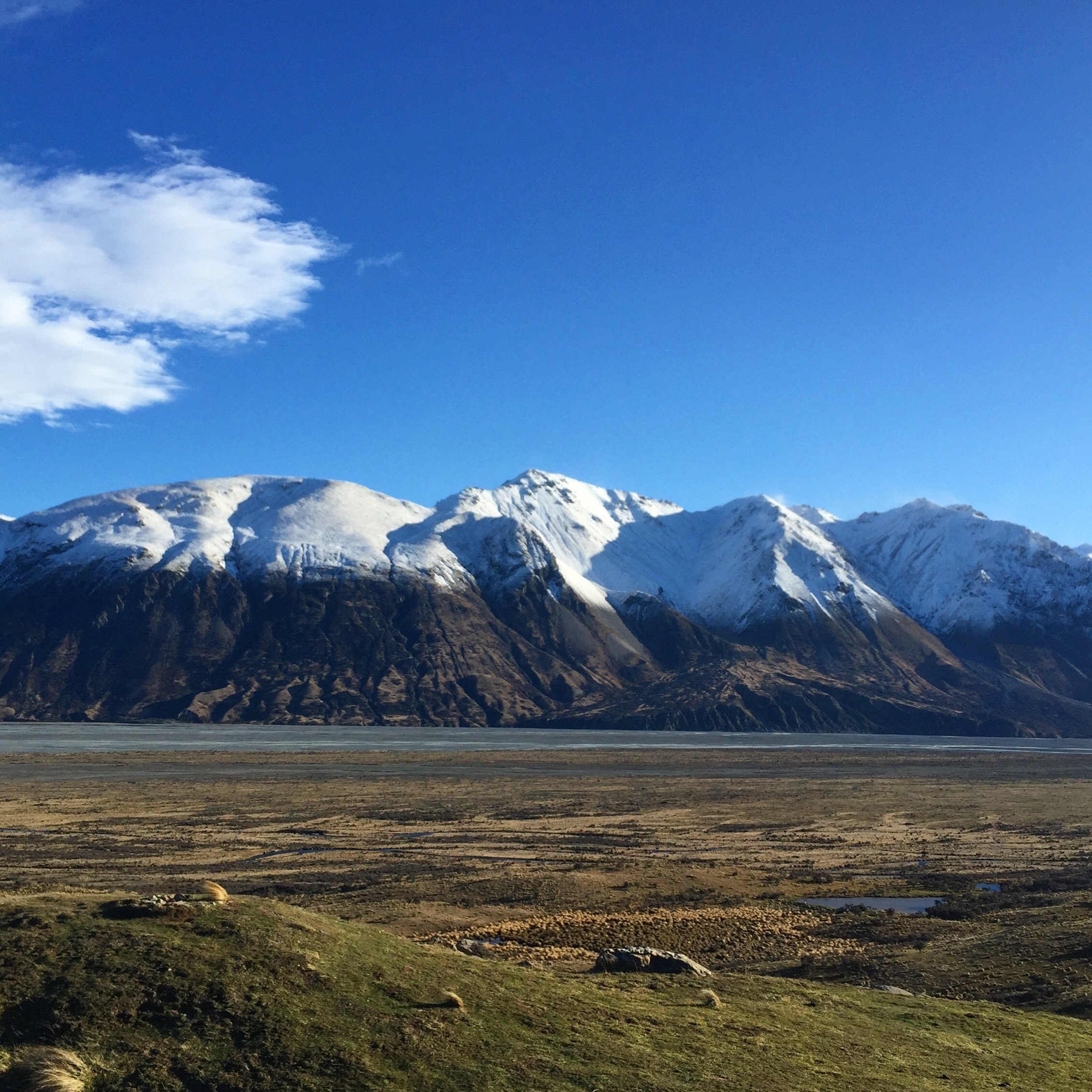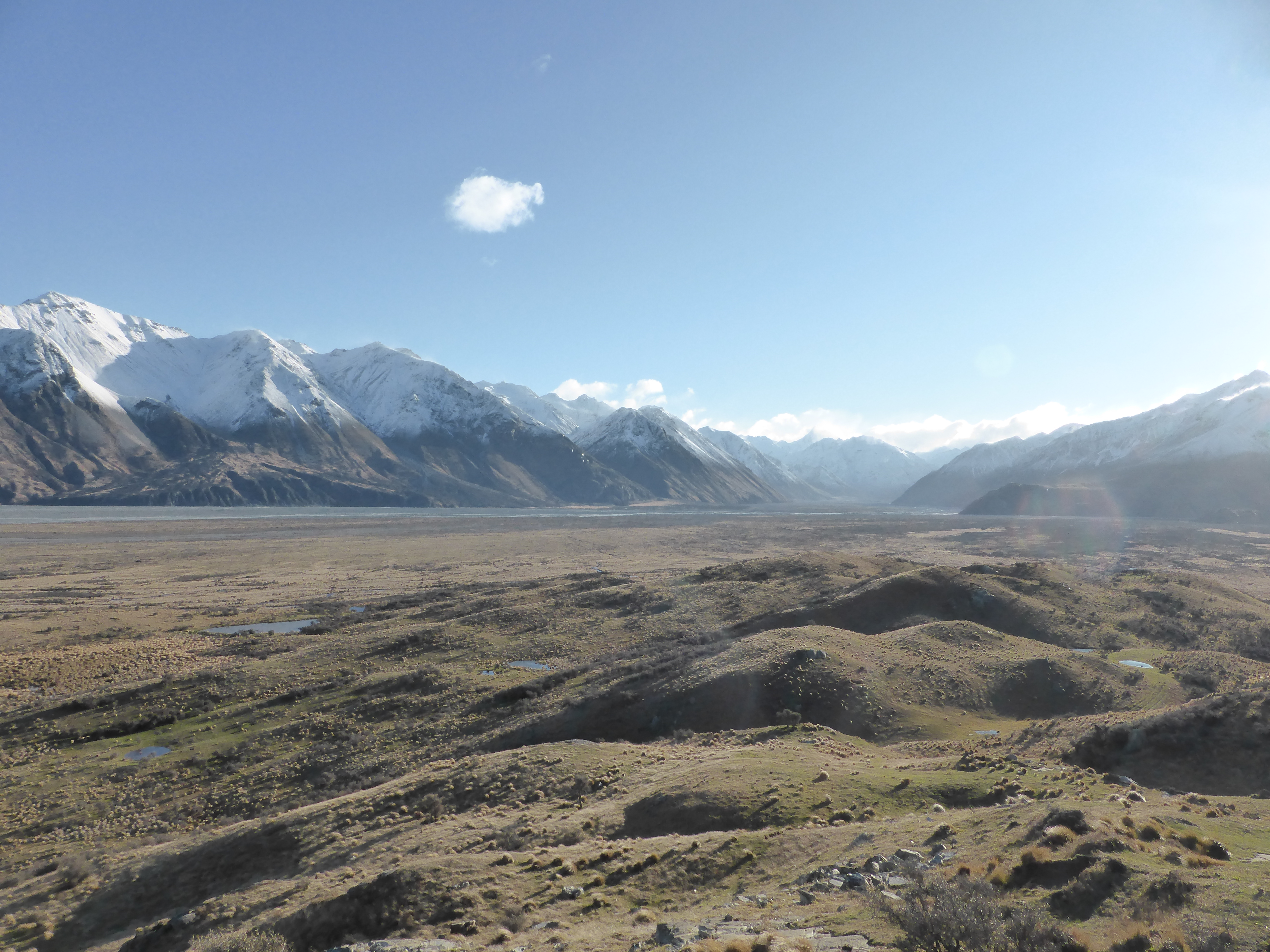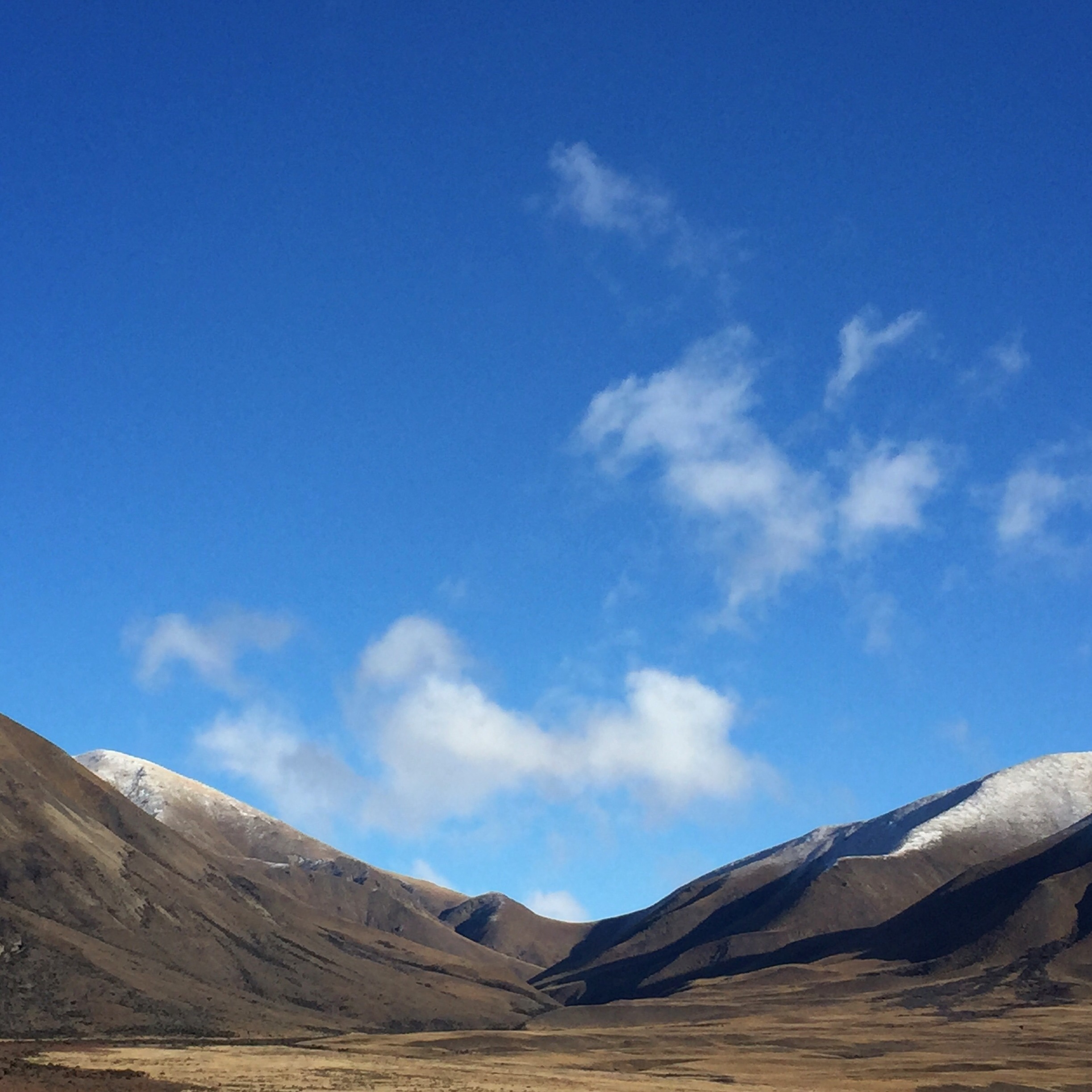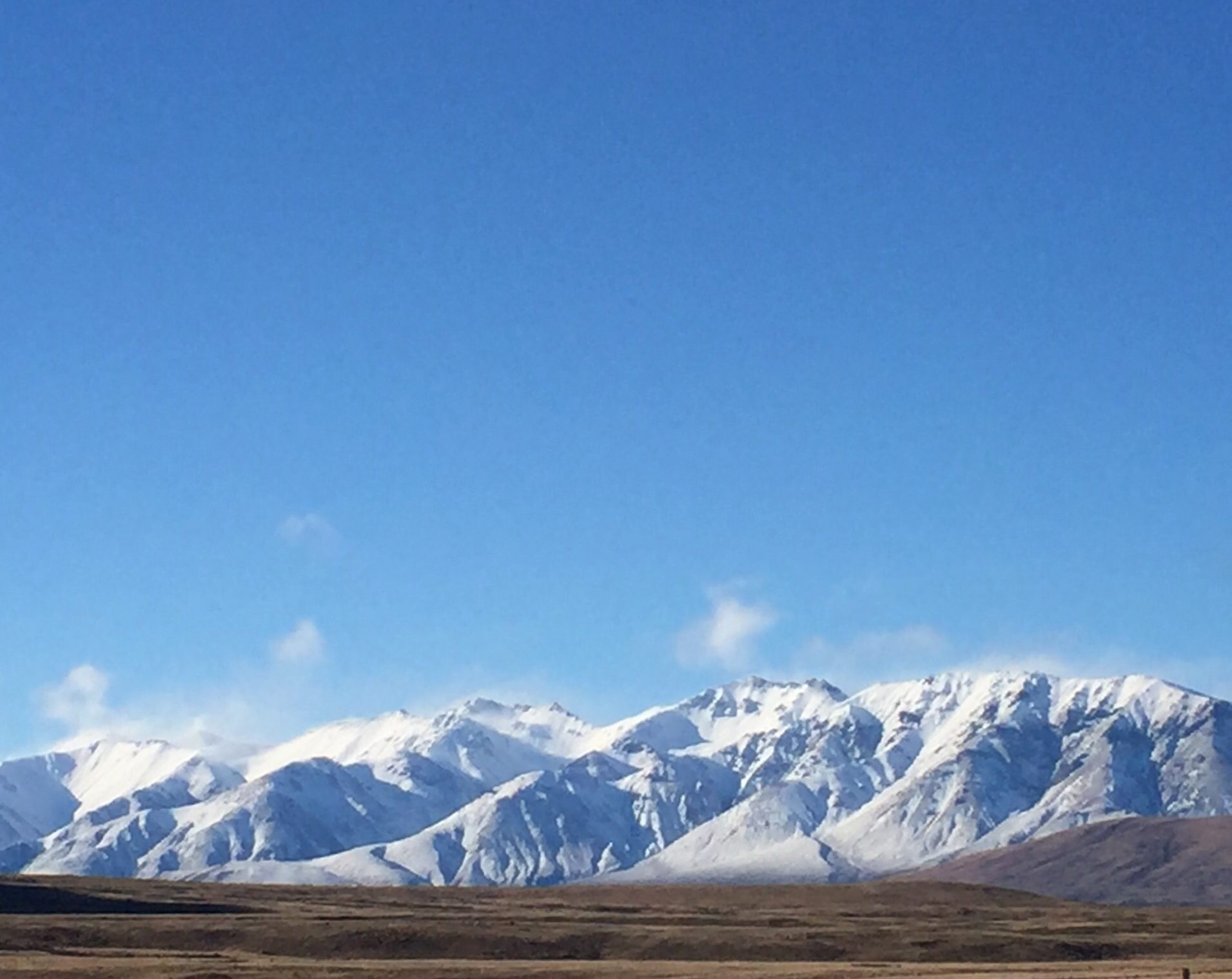 A really sleepless night at Rakaia Gorge and no snow bunny session
After being entirely overly stimulated by the beauty of the mountains at Haketere Conservation Park we decided it was time to chill out, have a decent nights sleep and try to get up Mt Hutt for a snow bunny session. So far on the trip my ski pants had only ben  worn to hike Mount Sunday and that's it. Well the weather gods had many different ideas for us. After a really sleepless night at the Rakaia Gorge camping ground where a poor choice of parking saw us getting slapped by a cabbage tree.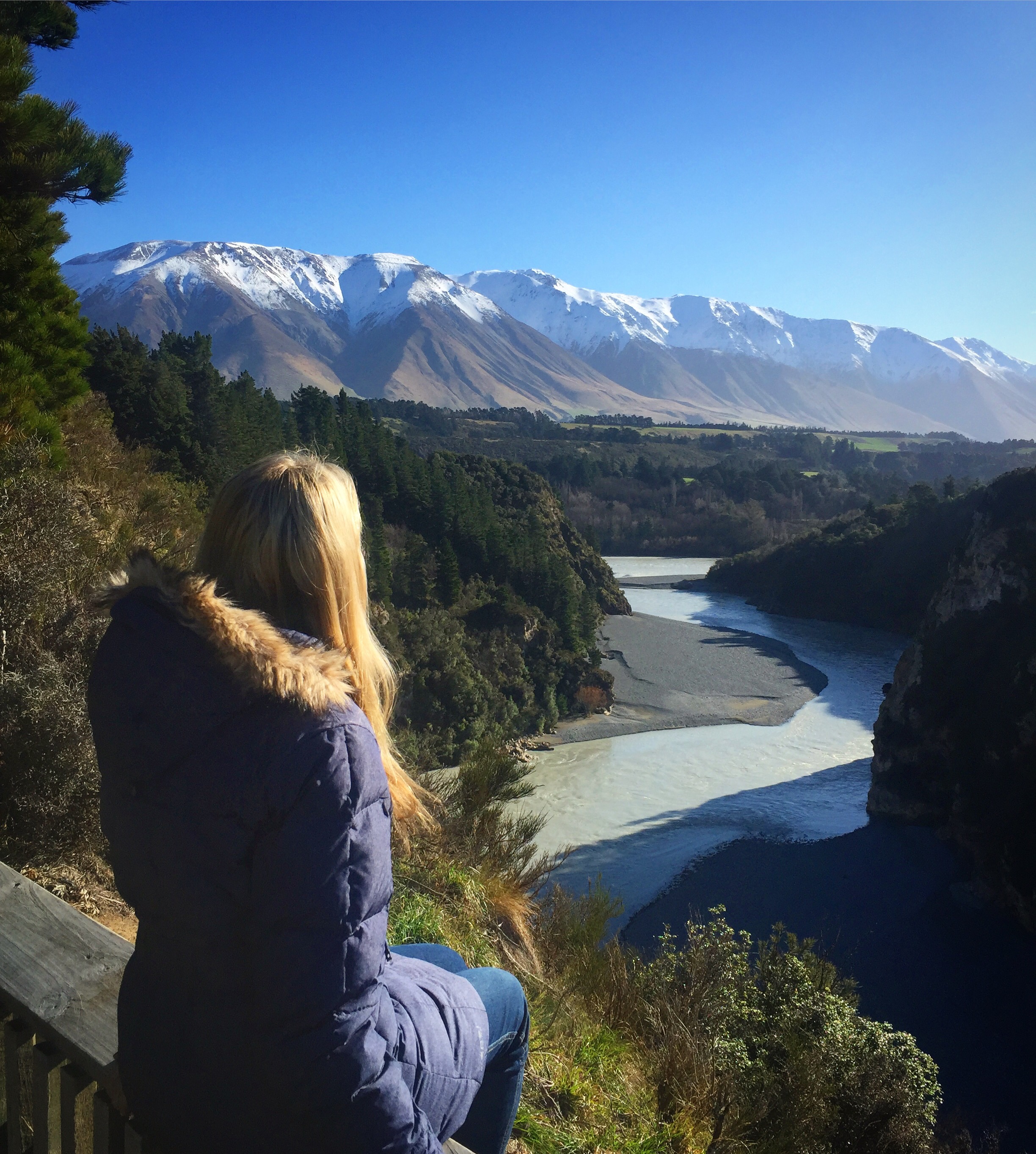 Despite all my hopes, dreams and prayers the wind stayed to harass us all the way into Methven. Where we stopped, had a coffee, a muffin and rethought our life choices. The winds were reported to be around the 175km/hr mark. So the mountain was closed. The roads were closed. And my dreams of skiing in New Zealand also faced closure. Our back up plan of driving over to Lake Tekapo was almost blown away, with road closures.
So we found ourselves back on the road again and heading up north to take a long relaxing soak at Hamner Springs.
Hot Springs, a hard to find camp site and road side cooking.
In a previous trip we had visited Hanmer Springs. Taking in all the touristy activities like bungy jumping and the hot springs. With an entire day and a half free we decided to revisit the hot springs, enjoy some us couple time and basically ignore the world.
We arrived in Hanmer Springs late in the evening having opted to take a detour to Woodend Beach and indulge in a traditional kiwi lunch of fish & chips with L&P. Taking on more Australian/New Zealand traditions we decided to pop into the pub for a quick drink before going 100% backpacker budget and cooking our dinner by torch light on the side of the road.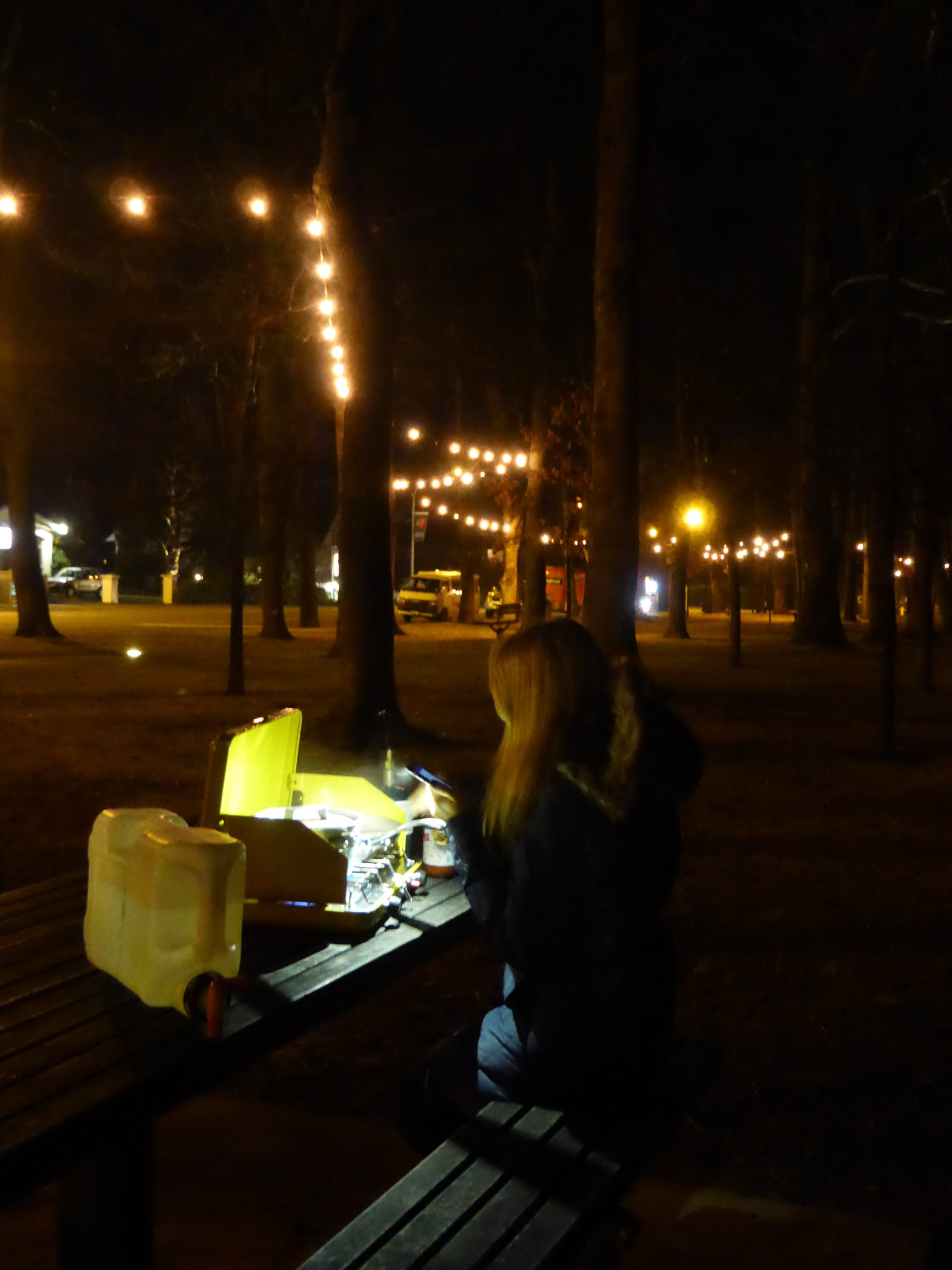 And then we drove around. A lot. Like heaps. Back and forth. Forth and back. Around town. We quickly discovered that the township of Hanmer Springs is anti-freedom camping. And even anti-camping. As it was Kiwi school holidays one caravan park was closed. One didn't want to answer our phone calls and the other was full. So after some extreme web based research we found the one and only freedom camping spot in all of Hanmer Springs! Along with half a dozen other freebies finders.
So after a good nights sleep, being really impressed by the toilet facilities here we popped into town for a much needed soak in the natural hot springs here. As I'm not a totally creepy perve there's no photos of us enjoying the hot springs. You'll just need to believe me when I say that we had hot, steamy, natural stinky spring water fun here.
And then it's off to be bored in Christchurch.
Christchurch it's time to pull up your socks
And get a fixing! Yup I went there. Twice. Firstly I called out Christchurch on being boring. And now I'm calling you out on sulking like a poorly behaved teenager and not getting fixing on all the broken things. Unfortunately for me I've never seen Christchurch in her glory days. Never did I get to look up in awe at the cathedral. Never did I get to walk around with coffee in hand and admire the completly standing, beautifully designed buildings. This was my third visit to the city of Christchurch and it was sad to see that in over 3 years since my first visit things haven't progressed. I'd go as far as saying that the only progression is the decaying buildings and soul of the city. James has been more times that he can remember, and does remember doing these things. Enjoying the beauty of a well created city.
So what exactly did we do? We got coffee. We walked around the souless shipping container mall and then we went home. On the upside there is some truly stunning artwork being created on the crumbling buildings. Bringing some form of colour and life to the city.
There's really little to see and do in Christchurch CBD. So we headed out of town and tried to conquer Middle Earth on teeny tiny horses at the Christchurch Icelandic Horse Treks
Being a book nerd I can admit that I've read the Hobbit, watched all of LOTR and enjoyed it. As well as having read more books then I'd care to admit that involve mystical beings riding teeny tiny horses. Because seemingly it's only large, goofy humans that ride regular sized horses. As part of my birthday celebration I was able to heavily persuade James into joining me on a ride. A first for us over the last 7 years of our relationship. Mainly because his allergic to horse hair.
The Christchurch Iceland Horse Trek stable is a short 25mins drive from Christchurch CBD. Stable owner, and pony lover, Inga moved to New Zealand with her Kiwi husband in 2000 and brought along a few teeny tiny horses. Which from here on I'll refer to correctly as ponies. The staff, resident dog and ponies are all friendly and happy to head out for a trek. We opted for a short 1 hour lagoon trek and have a wonderful, if albeit too short, a time in the saddle. Chatting along with the staff. Watching the dog go swimming in muddy puddles. Why did we choose Icelandic ponies? Well you get to enjoy the special gait called "tölt", which is unique to Icelandic horses. It is a four-beat gait about as fast as trot, but much more comfortable to ride.