One of the things that no one ever wants to tell you about travel is how boring the actual travel part of travel is. Somehow we have curated this idea in our minds that travel is all adventures, tropical beaches, jungle and cocktails in destinations. What we fail to think of is the long bus rides, boring and bland airport food and general the downtime that you can't avoid. I hate waiting on those uncomfortable airport chairs and have had a numb butt far too many times than I'd ever care to admit to. Now I'm travelling more often than before it's time I got my travel priorities right. Let me introduce you to Priority Pass.
Sadly I fly with the most affordable airline at the time of booking. Which means that I rarely have enough status points to get me access to a fancy pants lounge. Actually, in all honesty, I rarely fly with an airline that even has a fancy pants lounge to access. And nor do I have the spare $$$ to buy access to one of the airline clubs. Long gone are my corporate days when I was the plus one on a senior executives account and enjoyed free champagne and coffee. I'm also aware that buying into a certain airline program can leave me with restrictions on what lounge I can access. Ain't nobody got time for that.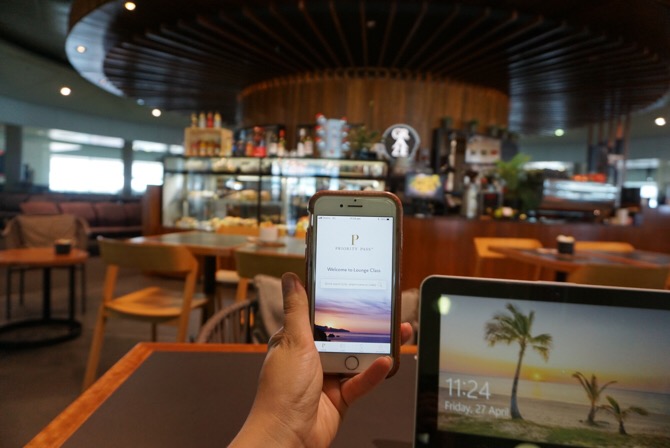 So what is Priority Pass?
It's a super simple app and membership program that gives you access to over 1200 lounges, in 500 cities around the world. Being based in Australia I was a little dubious on how this would work. Australian businesses aren't exactly great at embracing new programs and new technology. Just to be sure that this was a legit thing before presenting it to y'all I've tested the program out in Brisbane, Melbourne, and Sydney. Just to be extra sure ya know. And really it was a breeze to use.
The app itself is basic and simple. Type in an airport that you're going to, pick the terminal and watch the lounge list populate. Choose your lounge and you can see what's on offer. Including some great instructions on where the lounge is located.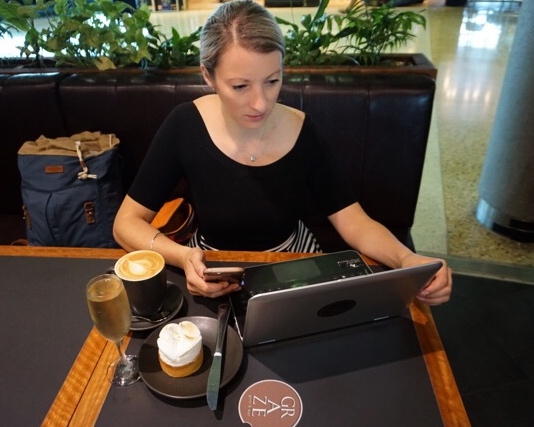 How Easy is it to Redeem Your Pass?
Ah super easy! Your app has a digital membership card. So when you go to order advise the staff that you'll be using your fancy as pants Priority Pass before ordering. That's a big one people! You need to tell the staff prior to ordering, as the card needs to be scanned before being processed. It's seriously so simple to do. Staff scans, you sign, and boop we're all ready to order. If you're in Australia each single lounge visit in the pass gives you $36AU to spend. Now even by airport standards that is enough for a main meal and a drink. Or if you're like me you grab yourself a coffee, cake, champagne and a bottle of water with some money to spare. Sadly you can't redeem the outstanding amount for cash.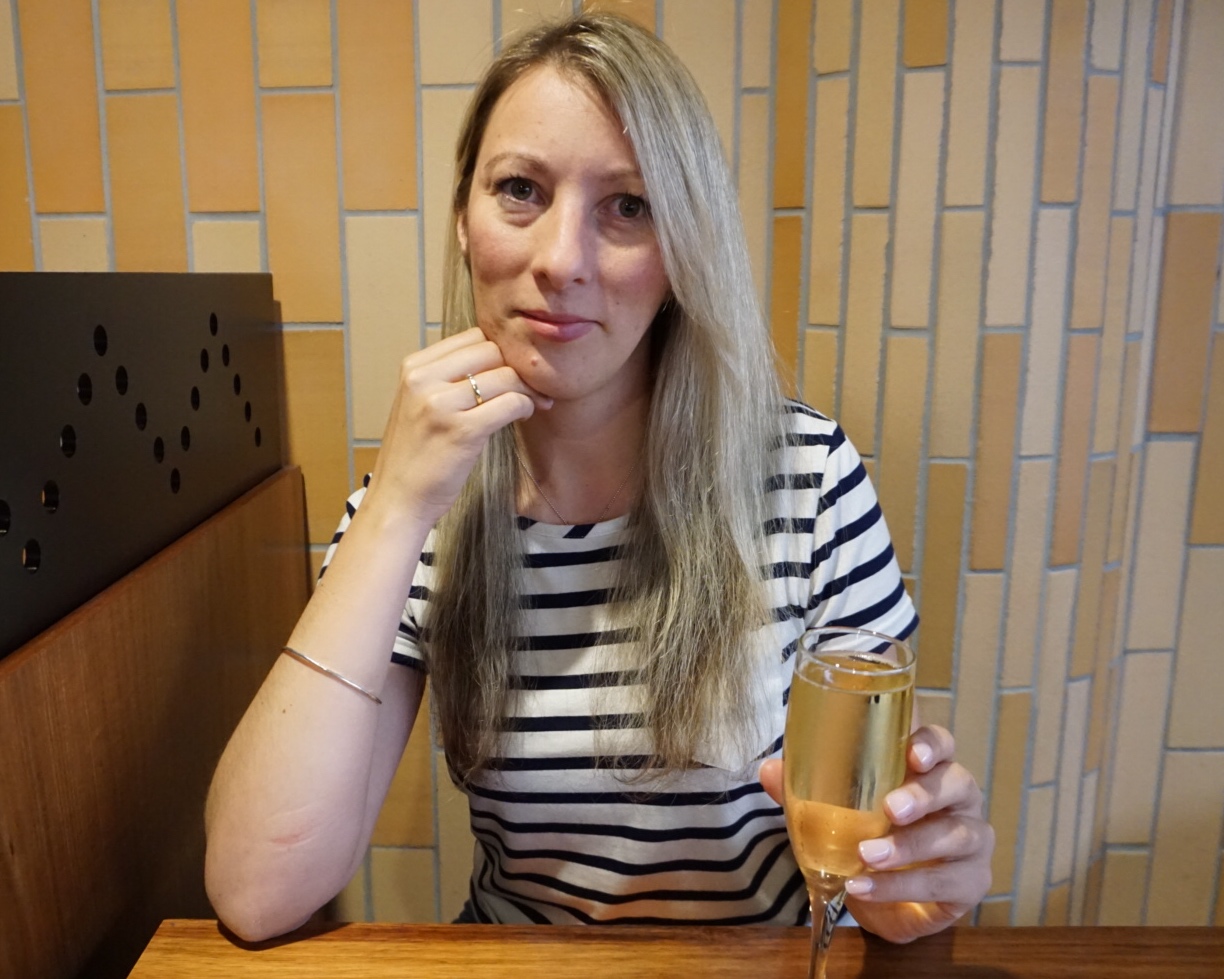 So what's the cost?
Priority Pass is a membership-based product. The basic package starts at $99 US. If you're a semi-regular traveller like me than try out the Standard Plus package – $249 US with 10 free visits. If you're a business traveller and find yourself on the tarmac more often than not then the Prestige if the level of love that you need. With unlimited visits for you, it makes travelling that little bit more pleasant.
Want 25% off? Here is my super special & fantastic friends' link.
Where to get me?
The easiest way to get Priority Pass in your life is to sign up online. It's really easy to sign up and use. Make sure you download the app and use the digital card. It makes life really easy.
Are you ready to fly? Flying can be a real hassle so here's a list of fun things to help make your long haul flights a whole lot more pleasant. 
Where can I use my Priority Pass?
Just like magic you can whip it out in a huge range of airports. When you're a Priority Pass member you'll have access to over 1200 lounges in over 500 cities and 130 countries worldwide. It's an ever-changing list of places available as Priority Pass continues to work with more partners.
Priority Pass gives you the change to enjoy a relaxing moment in the airport before your next take-off.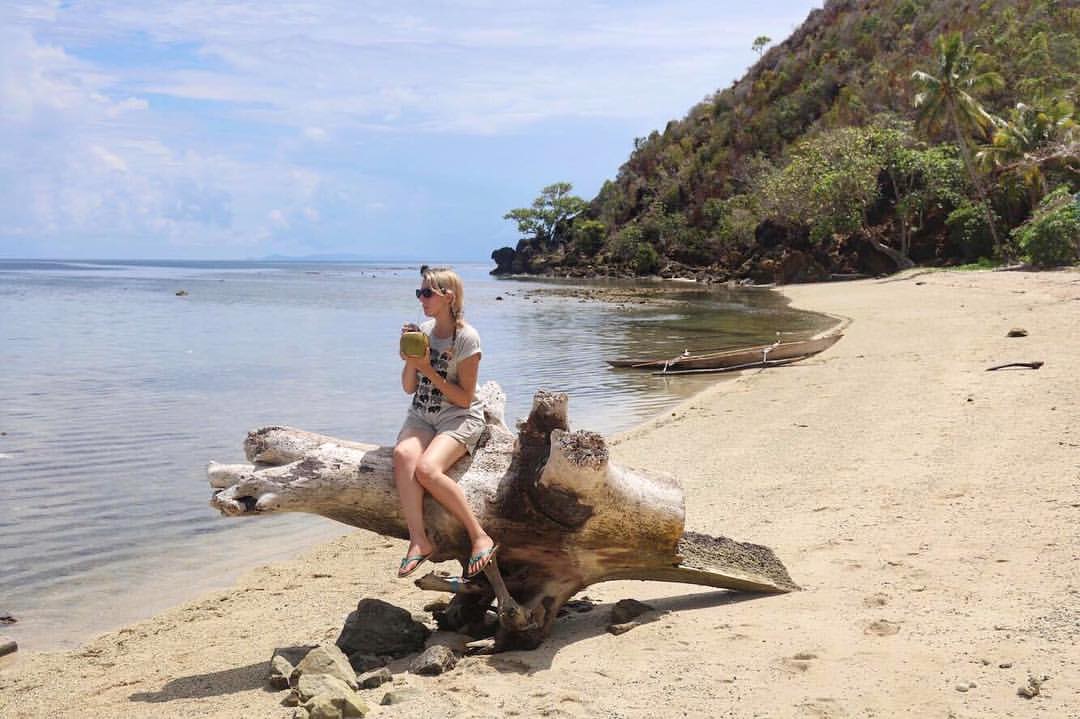 If You Liked This Post You May Also Like:
Disclaimer:This article was supported by Priority Pass. Access to the program and entry to lounges was gifted to us. Also this article contains affiliate links. If you do decide to purchase any items from the links above we receive a meager sacrifice from the accounting gods. This is at no additional cost to you.
We are a participant in the Amazon Services LLC Associates Program, an affiliate program designed to provide a means for us to earn fees by linking to Amazon.com and affiliated sites.