There is something truly magical and mystical about mountains. Mountains amaze and delight us, inspiring the human mind to peaks of excitement and curiosity. With her perfect cone shape shrouded in mystery and myth Mount Mayon has a mystical power that draws people from near and far to witness her beauty. After a whirlwind visit to the Albay region and being watched at all times by Mount Mayon I was determined to find out more about her when I returned home.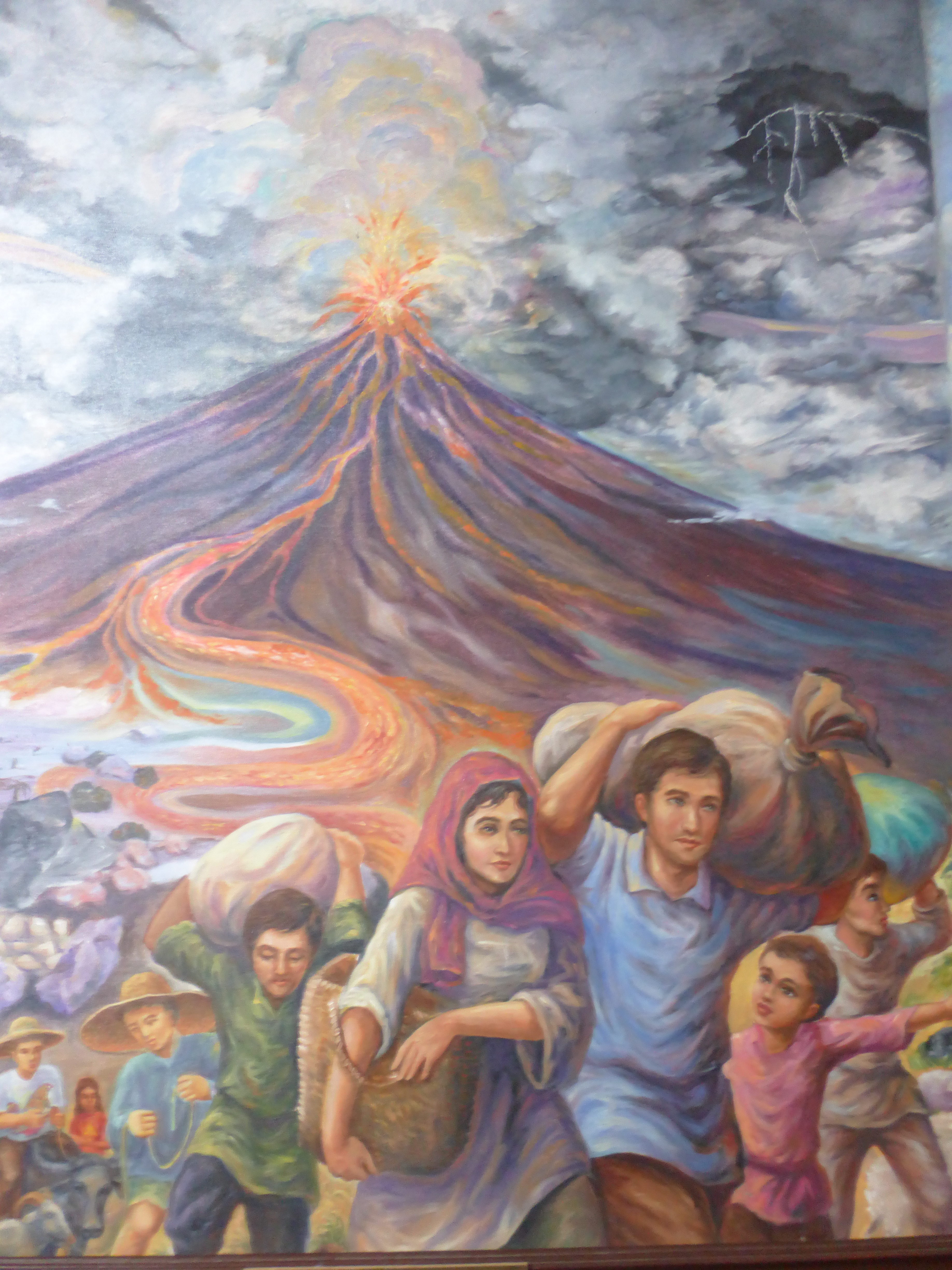 Mayon Volcano
Located in the province of Albay. in the Bicol Region, Philippines, Mount Mayon can be seen from just about any area. As you drive around the area you feel as if you are chasing a wisp across the lands and past the shoreline. Don't be fooled by her sheer beauty or that cheeky whisp of cloud that she peeks through. Mount Mayon is an active and demanding mistress. Her cone is considered the world's most perfectly formed volcano for its symmetry, which has been formed through layers of pyroclastic surges and lava flows from past eruptions and erosion. Meaning that this is an active and potentially life threatening volcano. Really this just adds to her appeal. The volcano has been erupting and teasing local residents for centuries with over 49 eruptions over the past 400 years. The first recorded eruption was witnessed by adventurer and explorer Joris van Spilbergen of the Dutch peoples.  With the most recently deadly eruption taking place in 2006. Making her the most active volcano in the Philippines.
The Myth of Mayon
According to local folklore, Mount Mayon was formed due to a most wonderfully tragic love story.
There once dwelt a distinct group of people composed of beautiful women and sturdy warriors. Within these beautiful women and study warriors came Daragang Magayon , from a ruling family of the now Bicol province.
When Magayon came to the fruitful breeding age and was ready for marriage her father, who was rather fond of her, allowed her to marry whom ever she wished within social norms. As a most beautiful young lady, with soft skin and delicate eyes she had many suitors come by. Yet not one of the many, many suitors suited her. Not one warrior could win her heart. No prince was perfect for this princess. Among them was the haughty Pagtuga, the great hunter and powerful chieftain from Iriga, who courted her by lavishing her father with fabulous gifts. No amount of fabulous gifts were fabulous enough for Magayon.
One morning, whilst out bathing in the river as all good pretty girls do, her delicate feet slipped off a rock. Into the swollen, flooded river she fell. Like all the beautiful women of her age, Magayon had never attended swimming lessons. As the river raged around here, our hero, Panganoron heard her calls for help. As he just happened to be passing by her regular bathing spot. With no care for his own safety he plunged into the river and tenderly carried her to dry land.
Such an act of bravery opened Magayon's heart and soon the young lovers were sneaking off for sunset rendezvous and declarations of love.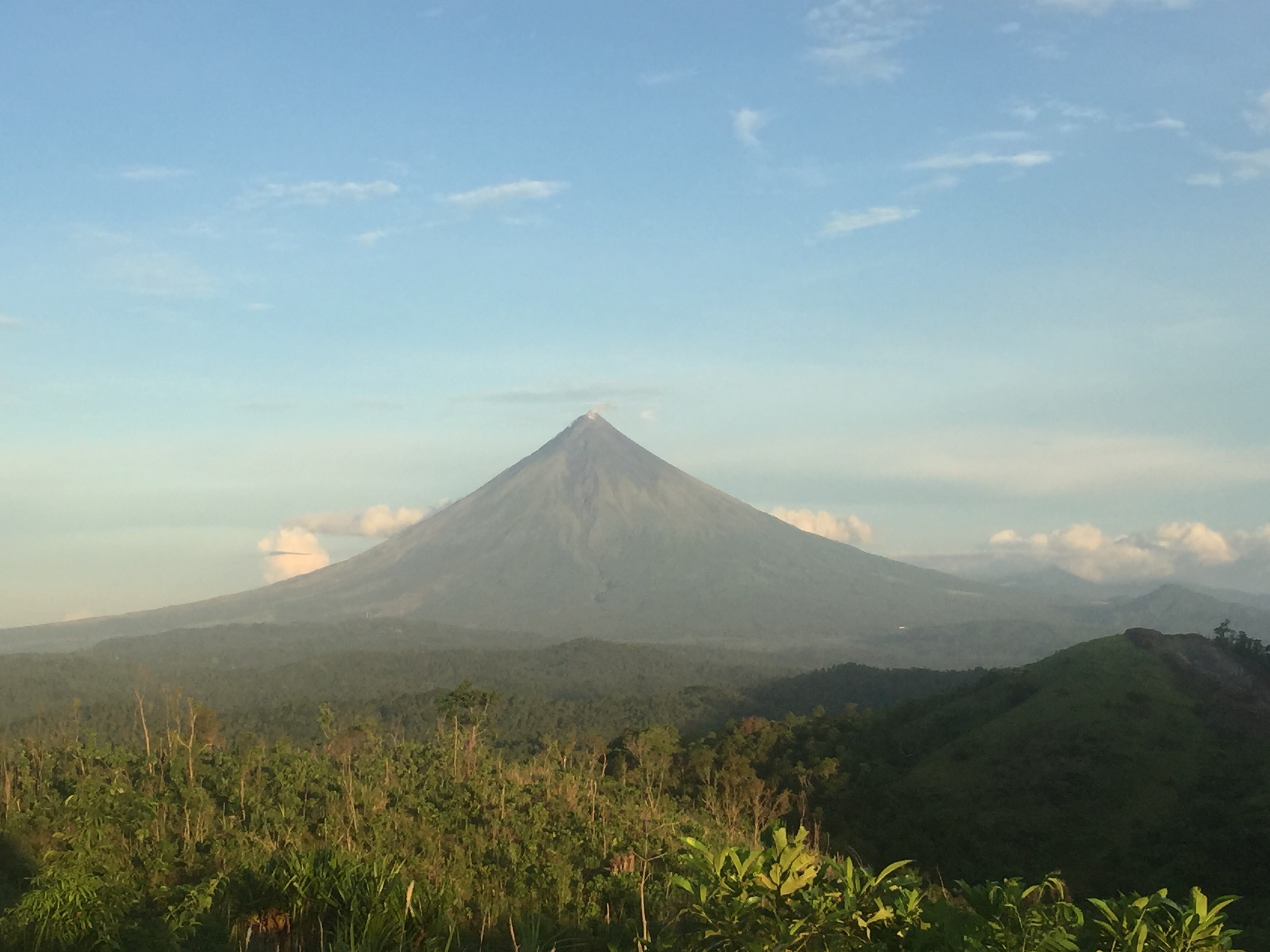 Not long after, Panganoron made known his intention for Magayon by thrusting his spear at the staris of Chief Makusog's house. Magayon could only blush shyly and the father upon sensing a promising relationship between the two, set the day for the wedding in a month's time.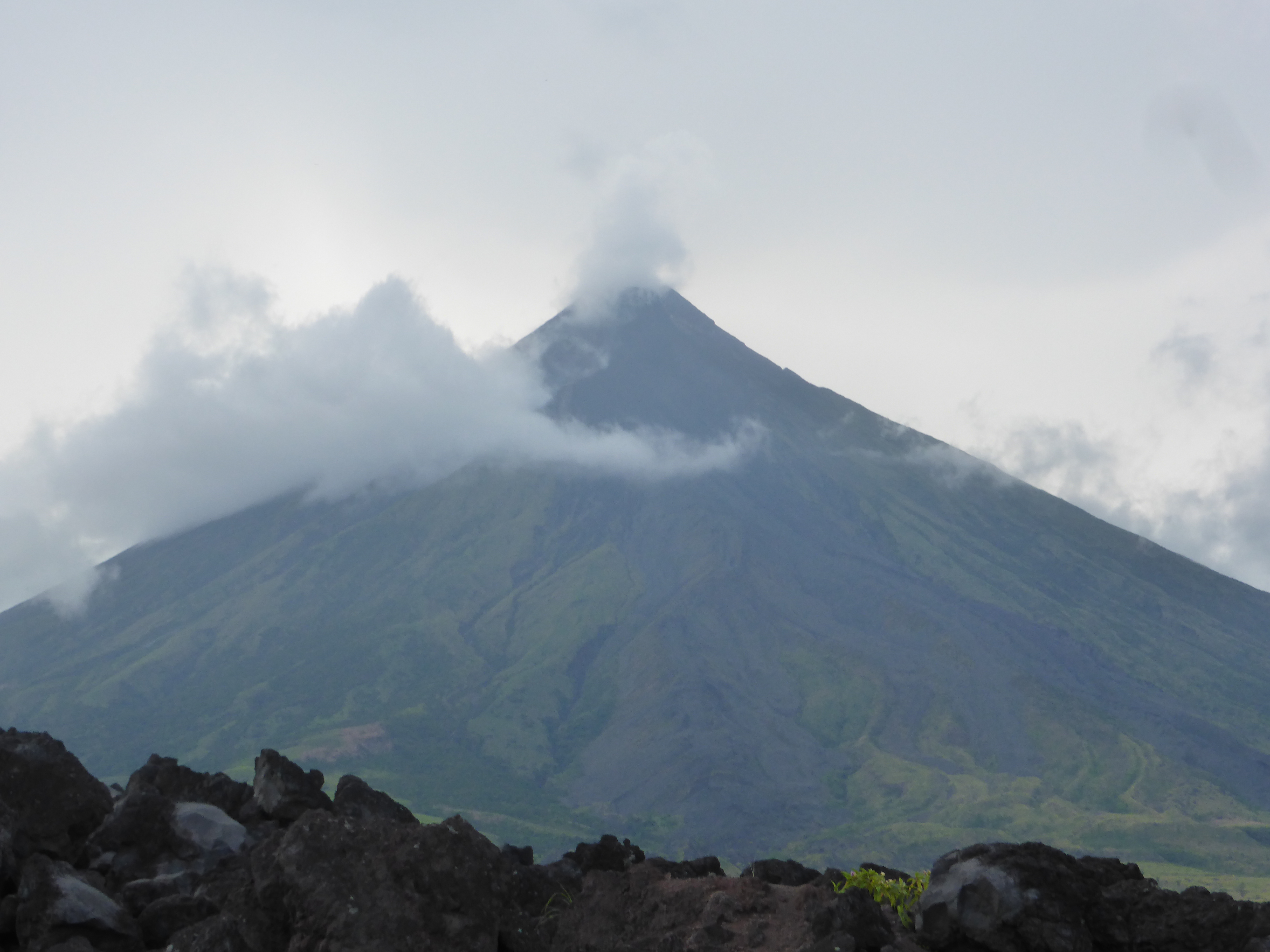 The news of the wedding spread fast across the lands. Shortly news reached Pagtuga who was enraged. To avenge himself and his wounded pride  he took Chief Makusog captive. He soon demanded that Magayon  marry him. Should she refused her most beloved father would be killed. Our fair maiden could not do anything but tearfully agree to marry Pagtuga.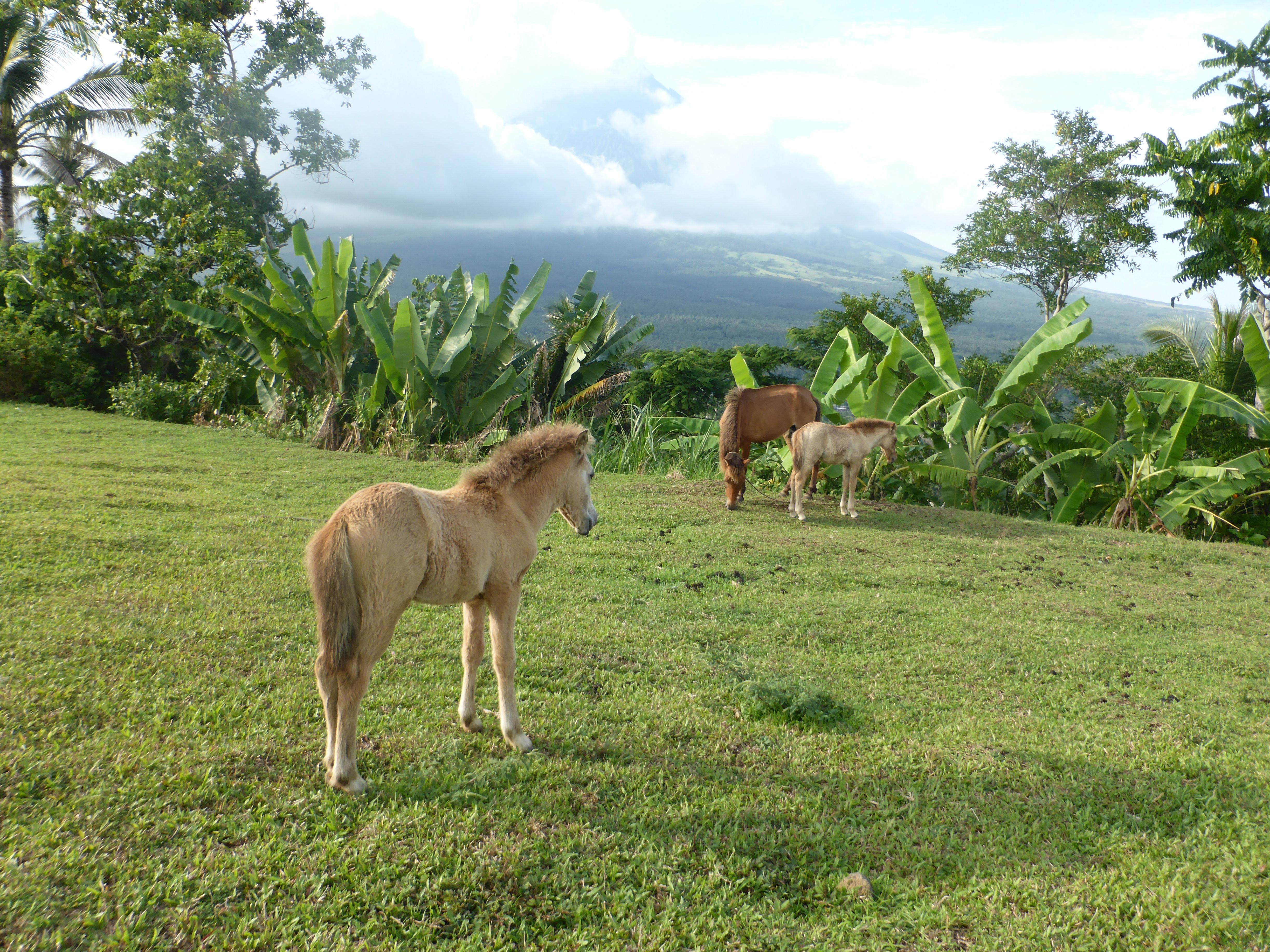 Word travels fast in this part of the world. Before long Panganoron caught wind of this devious plan for his bride to be. He abandoned his wedding planner, gathered his most fierce warriors and battled through the jungle. Arriving, once again, just in time to stop the wedding ceremony between Pagtuga and Magayon.
A fierce battle between Pagtuga and Panganoron's warriors broke out. As gold and pearls don't make for great warrior wear Pagtuga was soon slain. Our fair maiden rushed towards her beloved Panganoron, only tofall victim to a stray spear.
While Panganoron was tearfully holding the most beautiful Magayon in his arms, he was attacked by Linog, a henchman of Pagtuga.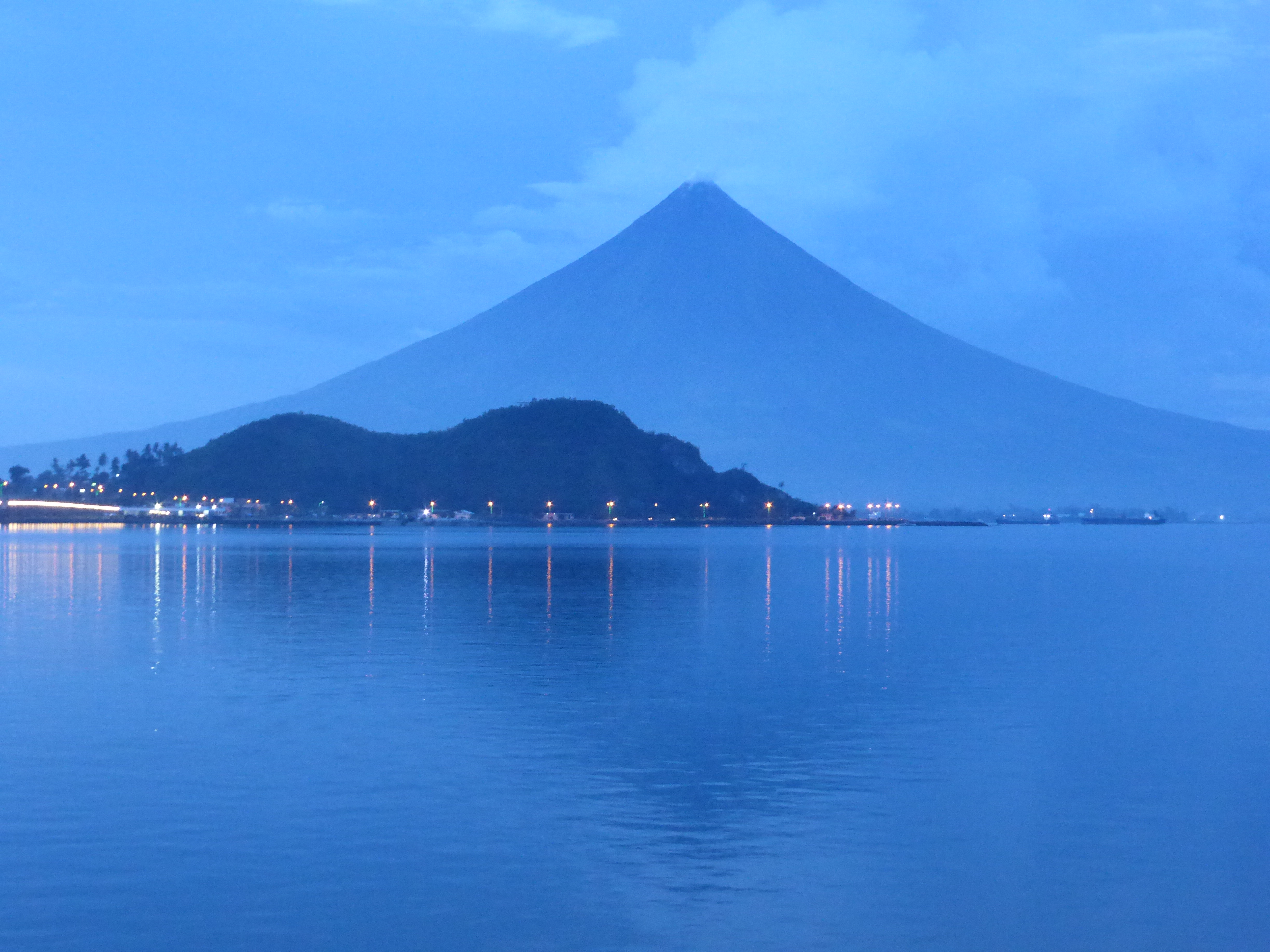 As the communities mourned the loss of the two star struck lovers, Makusog took it upon himself to bury his most beloved daughter.
Many days later the mourning villages witnessed a phenomenon for which they could not understand. Each day the ground upon the grave grew taller. Taller. And taller.
There were days also, when they could hear rumblings from underneath the ground. They believed that it was Pagtuga who still showed his jealousy over his lost love.
On days that the clouds cover the perfect cone top of Mayon, the elders in the village insist that Panganoron is kissing Magayon.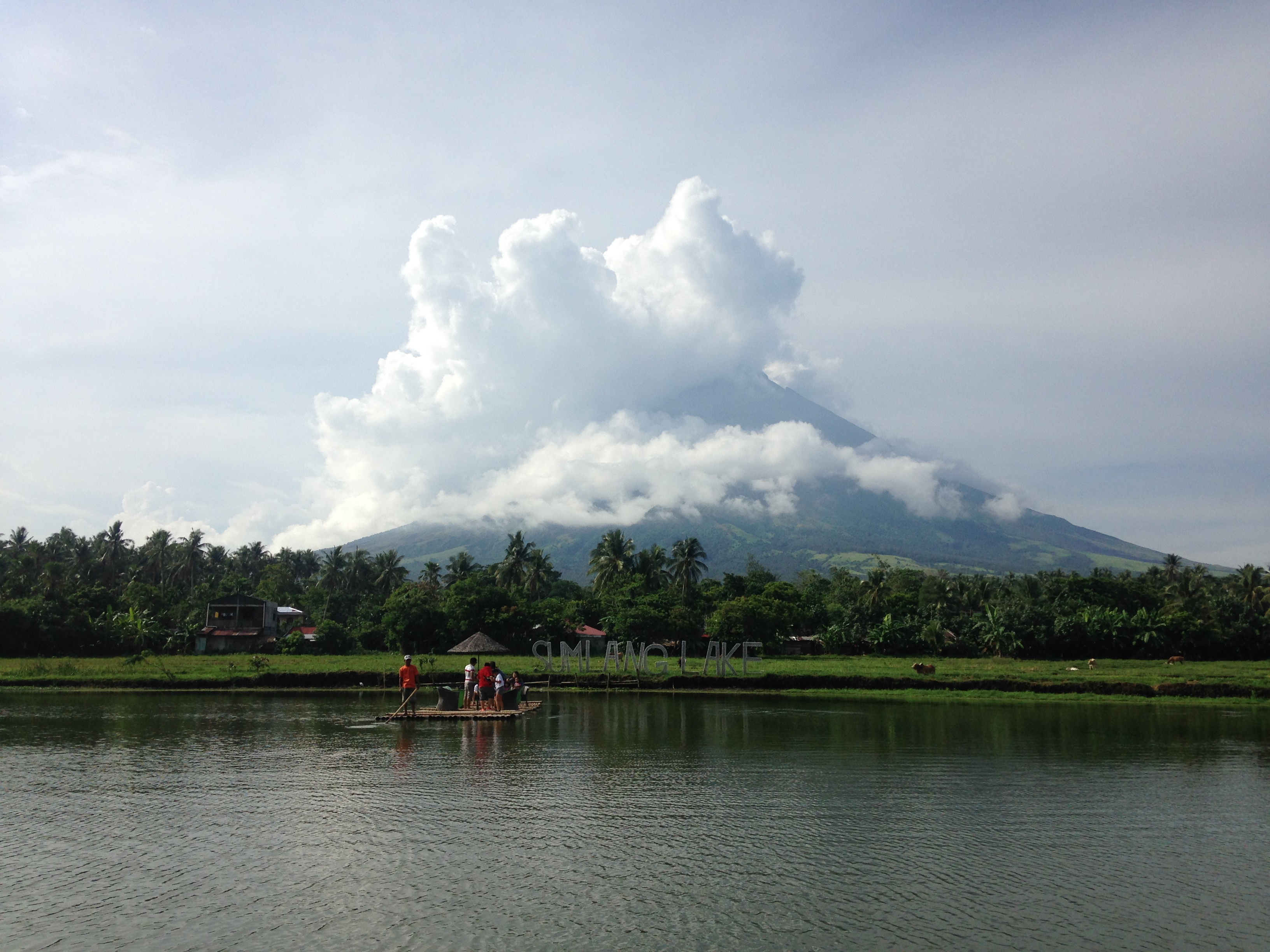 There are several other versions of the lovers myth. All end in the same Romeo & Juliet style tragedy. Some suggest that the families refused to accept the lover's proposal of marriage, resulting in a double suicide.
The locals certainly have a few fun stories up their sleeves for visitors. One story tells us that Mount Mayon will not reveal herself in full to a virgin. Another teases and tells us that if the mount reveals herself in full that you will find true love and marry a bicol!
No matter which tale tickles your fancy, there's no denying it. Mount Mayon is wrapped in magic and mystery. Attracting romantics, mountain climbers and general adventure loving people.
Disclaimer Time
Just a little FYI- this article was written in partnership with the Tourism Promotions Board Philippines and TBEX. Any and all views and opinions expressed are entirely my own based on personal experiences when travelling and are honest and factual without any bias.