There's nothing more exciting then exploring a new or much loved city, then through it's culinary delights. For many years Harajuku has reigned supreme when it comes to the sweet treats. There's a reason that Harajuku has become popular with tourists. It's the bright, the bold and the down right bouncing off the walls from sugar eating moments. But what about the other side of Harajuku? The savoury side. There's so much more to see and eat in Harajuku past Takeshita St and the Instagramable spots.
Discovering the savory side of Harajuku, Tokyo
Now there's very little chance that I would have found the below areas without the delightful help of Arigato Tours Japan. The tour we went on was the Crazy, Cute Kawaii Tour however as Brittany had already tried a few of these spots our wonderful guide, Asami our awesome guide, was super fast to flip things around for us and take us on a much more in-depth culinary adventure. Rest assured that we did get to try some sweet treats too! This is the thing that I really loved about the Arigato Japan tours. Nothing is set in stone and they are really adaptable, whether it's a dietary need or you've been a bit silly and already visited the touristy hot spots that are on your tour. 
Our tour starts strictly at 11am, and for the next 3 hours we hustle, bustle and eat our way around Harajuku. 
Straight up Sake tasting
What better way to start our morning then with some sweet sake. And some dry sake. And a little something in between. Stopping by  the Niigata antennae shop. This shop is famous for promoting regional dishes this is like no grocery store I've seen before. Allowing shoppers to buy regional specialities from the 47 regions of Japan. 
Now the speciality here is rice and what do we make from rice? SAKE! For a small fee (this fee is included in the tour cost) we received 3 samples of sake. Now for the western readers these were pretty much standard shot sizes of sake. The great thing here was the unique little fridges that had different types of sake, all based on taste and different regions.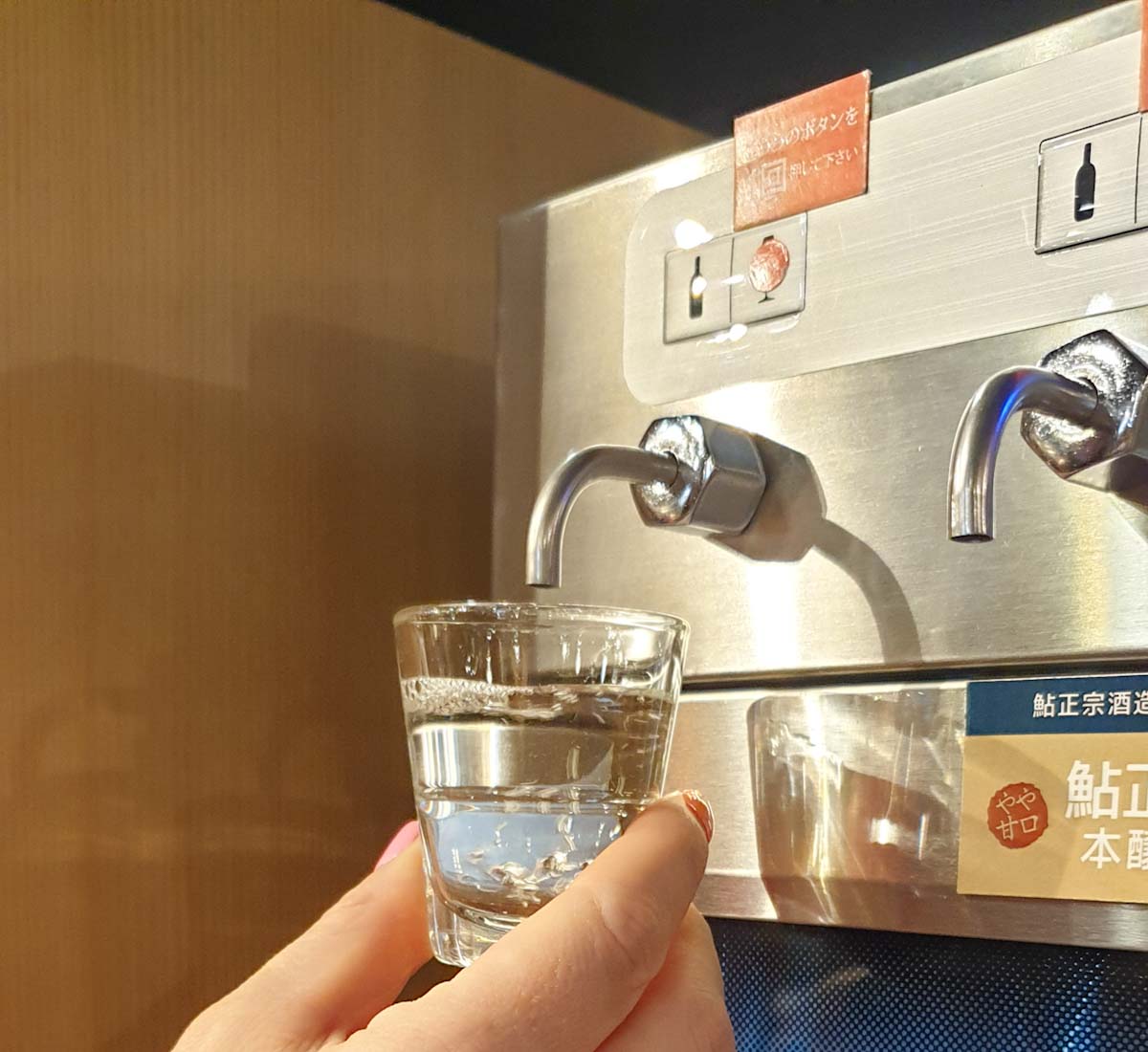 Sesame Ice Cream 
Now I know that i have pimped this out as an amended savory tour and really it was. Despite the ice cream in this shop, it is a deliciously soft and subtle sesame seed ice cream. Our first sweet spot boasts the world's richest sesame ice cream. At first I really wasn't convinced, but our amazing guide walked me through her two favourite varieties – black sesame and a chunky white sesame combo. Along with a drizzle of sesame oil and a little bit more sesame for crunch and I was in love. Like a lot of Japanese dishes, at first they seem odd to the tourist but after the first few bites you just fall in love and enjoy the culinary delight of the dish.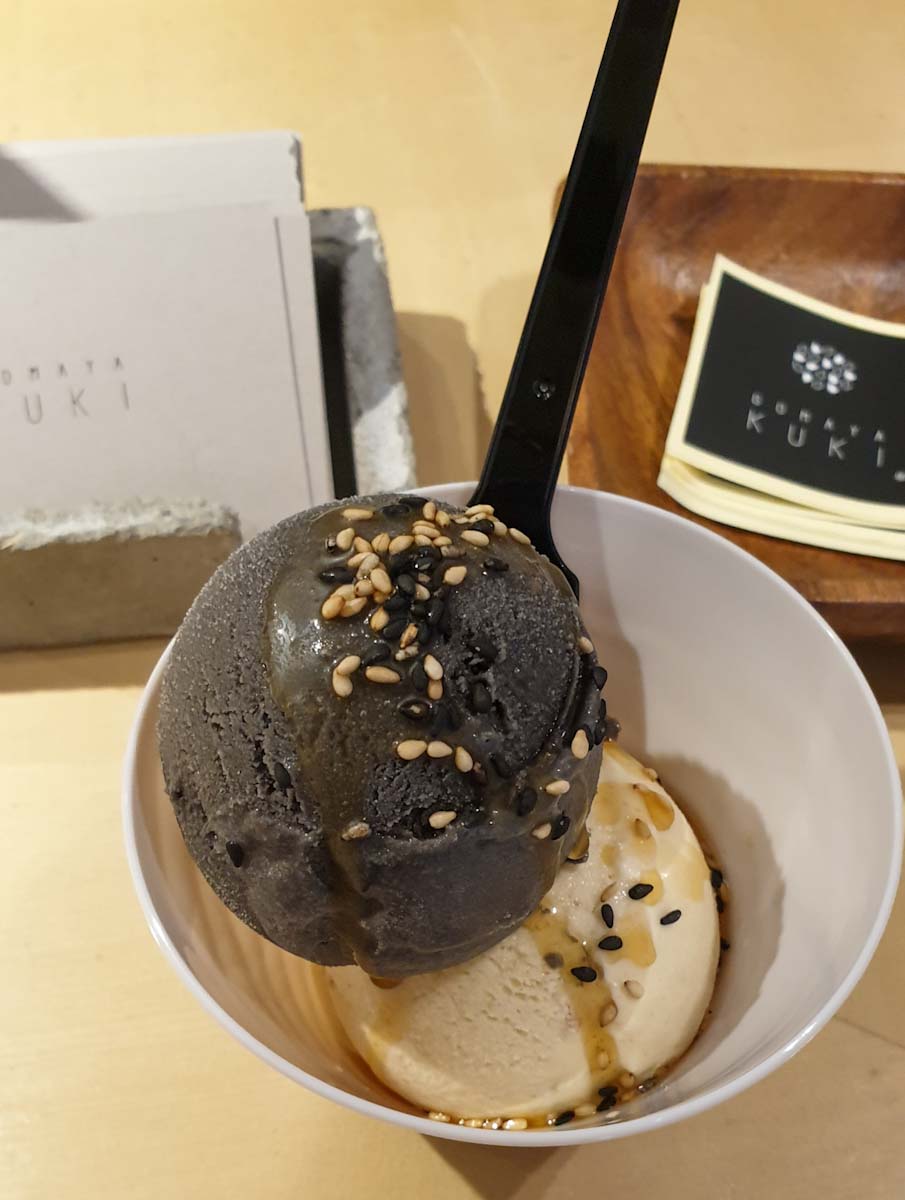 Making all the okonomiyaki for lunch
One of my favourite Japanese dishes is okonomiyaki. No matter where in Japan I go I love ordering and cooking this unique dish myself. This was not only a marvelous lunch spot, it doubles as an affordable art gallery and beer garden. Just walking through this venue was mesmerising with art works, small pop up shops and a mixture of Harajuku locals and tourists. All co-mingling and just enjoying what this venue has to offer. 
Now okonomiyaki is pretty much the peoples pleasing dish. A literal translation is what you like grilled. Yaki meaning grilled/cooked and okonomi meaning what you want/like. There is no one right or wrong way to make these delicious savoury pancakes. It really is up to what you like. Though there are two distinct styles – Osaka/Kansai style where the ingredients are mixed into a batter and grilled. Or the Hiroshima style, which is more like a crepe folded over finely chopped ingredients. 
The first recorded mentions of this dish is during the early Edo period, where it was served as a desert during the Buddhist ceremonies, as was called Funoyaki. During the Meji period the dish transformed into a sweeter version sukesoyaki. Yet it was war and the scarcity of rice that led us to what we now know as okonomiyaki. With little access to rice and proteins like pork, the recipe adapted adding more vegetables like cabbage. Now a days most recipes are based on cabbage and adding in mixed vegetables. The joy of okonomiyaki is how adaptable is it for people who are LOW FODMAP or have other food issues. 
We opted to go next level okonomiyaki and go for the house speciality that adds in noodles to the mix. So delicious and really very filling.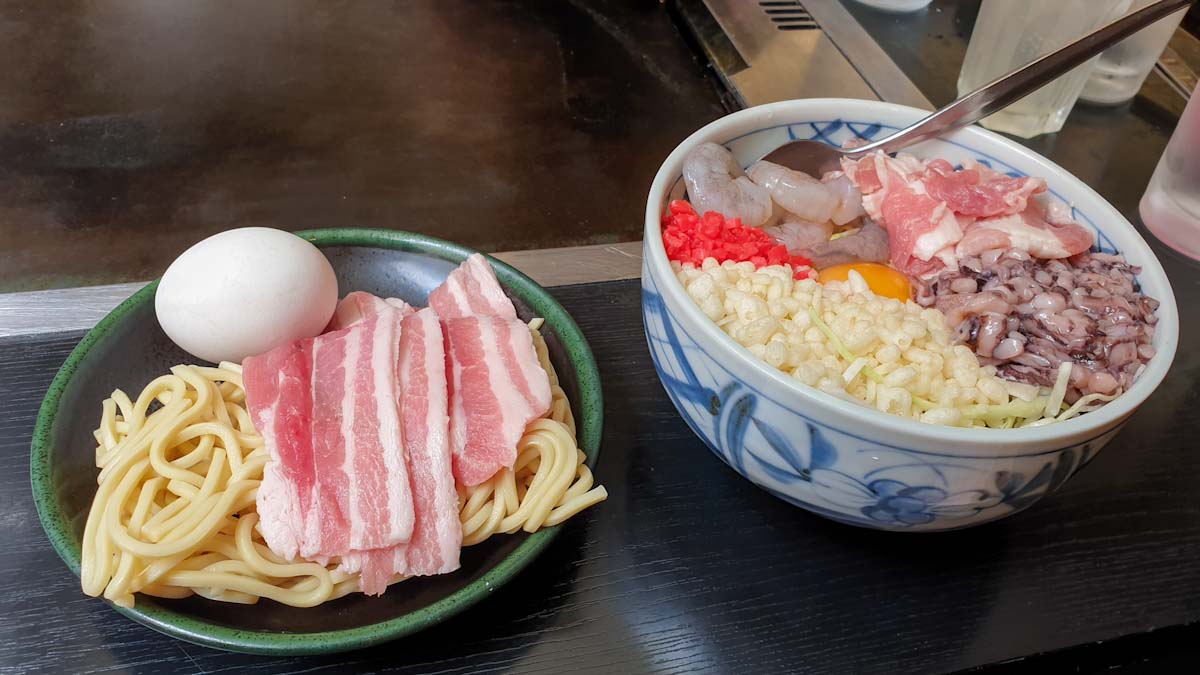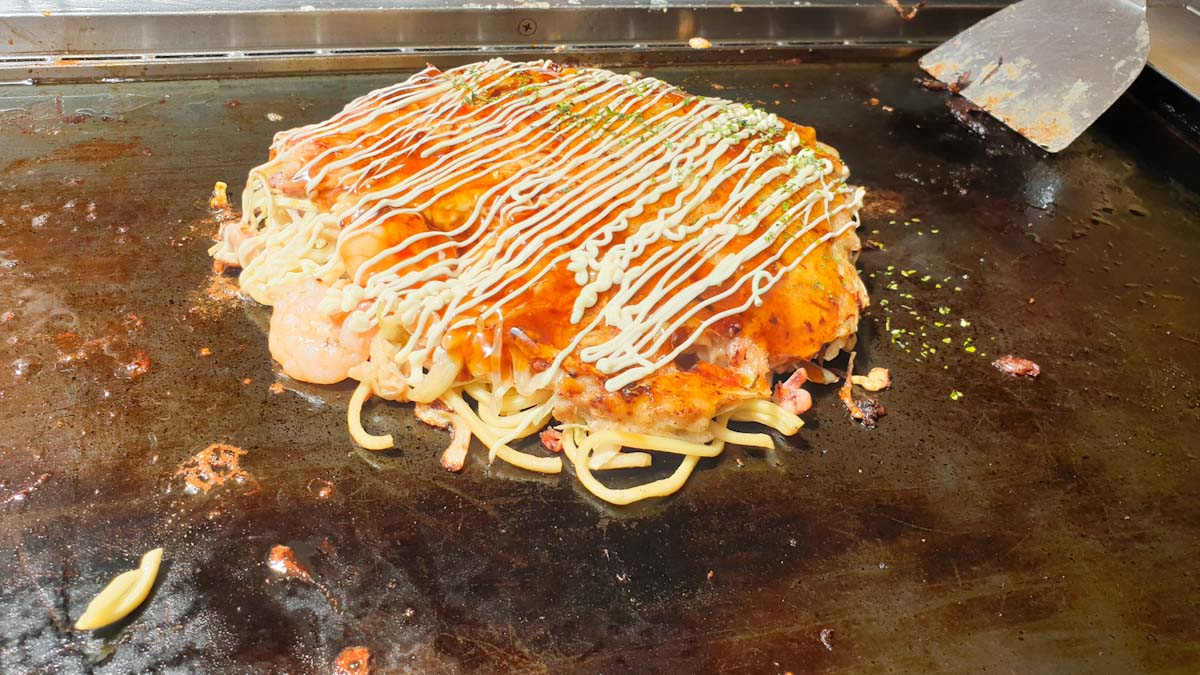 Creating magical ice creams 
The next stop is a well known Instagram hotspot. For good reason too. The ice creams here are a work of art and a whole lot of fun. As we had already sipped sake, devoured sesame ice cream and still had lunch to come we decided to only order one ice cream. I hate wasting food and didn't want to be a spoilt prat and throw away the art work in a cone.  When you see how pretty the ice cream is, I'm sure you'll understand why I didn't want to waste it.
Yes it did taste as good as it looked.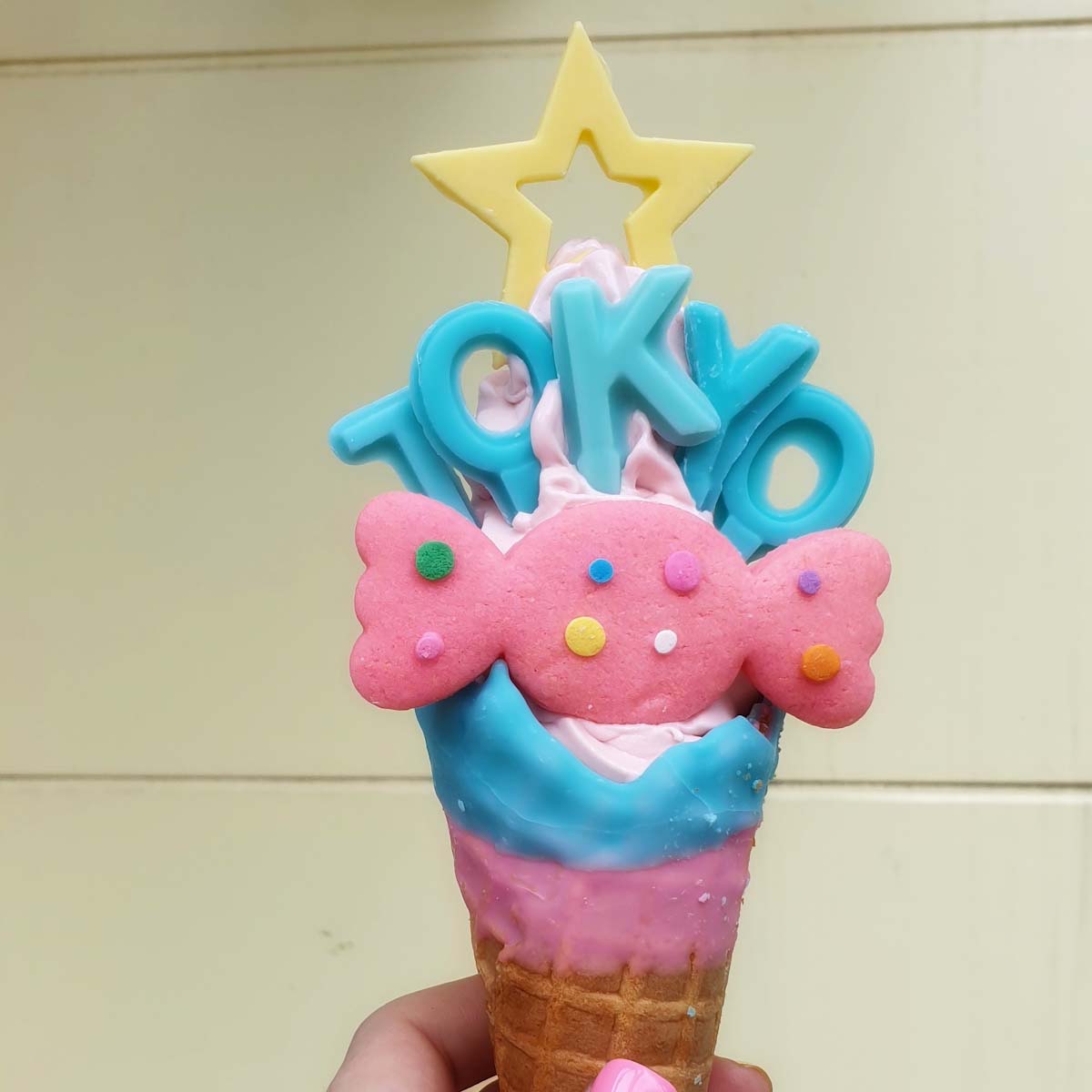 Learning the basics of Japanese eating culture
Some days as a tourist, trying to work out the local customs, when you don't speak the language can be rather confusing. I've been there and made mistakes myself more often then what I would like to admit. Thankfully Asami takes the time to walk Brittany and I through the basics dining etiquette. 
Itadakimasu – A saying of thank you, said before the meal.
Gogchisosama – A saying of thank you, said after the meal.
The dinning mistakes that you need to know to never do;
Pass food with your chopsticks to another person. This is a big No.
Stick your chopsticks into food – ie the rice bowl.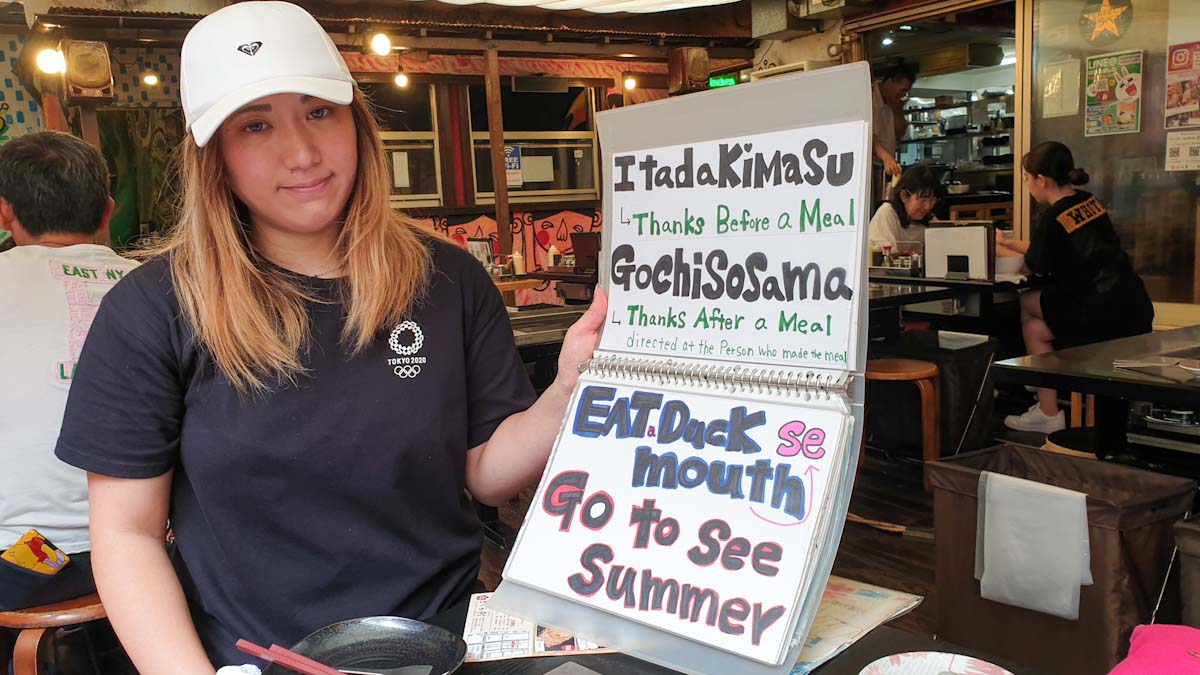 Final Thoughts on Eating in Harajuku
Harajuku is a fascinating place to explore in Tokyo. Our tour took us deep into the streets of Harajuku, past Takeshita Street. Though we did get time to pop into quite a few kawaii spots and enjoy the frivolity. I haven't shown you all as I don't want to spoil the surprises that are waiting around the Harajuku corner for you.
You will be walking a lot so don't forget to dress comfortably. I suggest the following travel favourites;
Toms Womens Sneakers 
Kawaii backpack so you fit in with the crowd
Kawaii umbrella because you can never be sure of the Tokyo weather 
Disclaimer – we were hosted by Arigato Tours Japan. This was not the usual tour on offer, as mentioned earlier we had already visited the super popular places. So whilst you may go to some of the places alluded to in the above post you might not. That's the joy of travelling, you never know what's going to happen.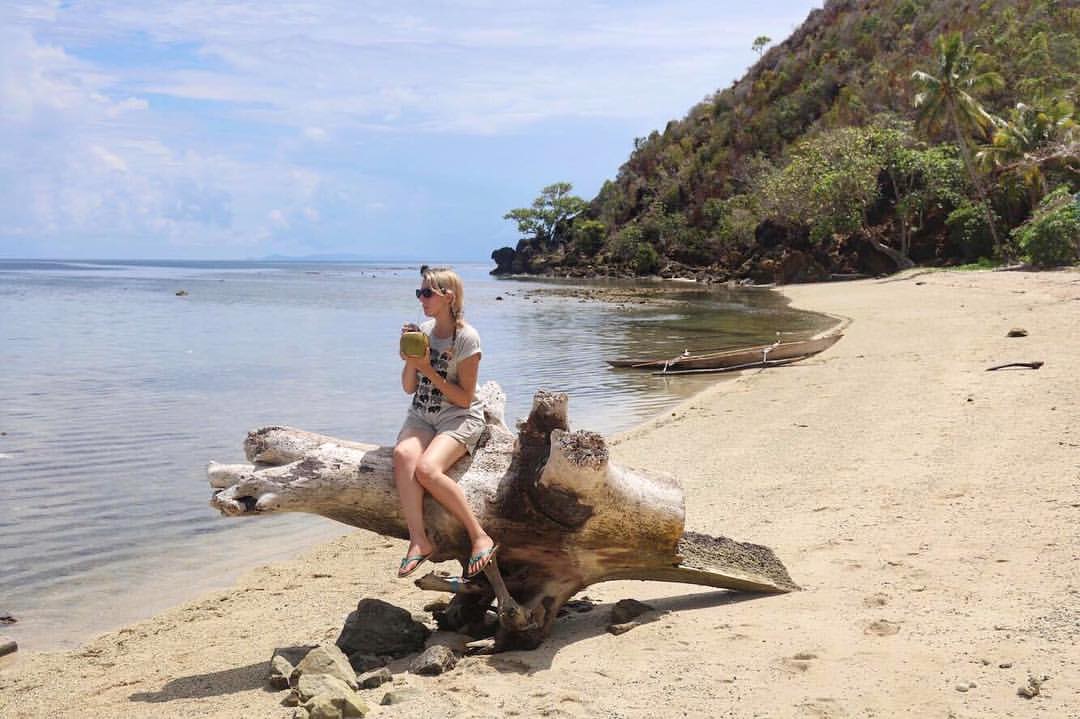 If You Liked This Post You May Also Like These Japan Posts: