Dunedin is one of New Zealand's most beautiful towns. Without a doubt a visit to Dunedin should be on your New Zealand itinerary. It does have a bit of a reputation as a college town but that shouldn't deter you from visiting. You might be wondering what else is there to do in Dunedin past coffee, enjoying the historical buildings and avoiding walking up that one massive hill? A day trip to Tunnel Beach is the perfect way to escape this teeny tiny city.
How to enjoy an adventure to Tunnel Beach.
It's a mere 11km from Dunedin town to the beach car park. The track starts from the car park at the seaward end of Green Island Bush Road, off Blackhead Road. Now as you walk down the hill you do walk through private land. So please respect the land owner, the livestock (it's New Zealand so it'll be sheep) and don't dump your rubbish. The path is also closed between August and October for lambing, so be sure to double check before you head out.
Tunnel Beach is located off the Dunedin to Brighton coastal road.
There's no shops here, or toilets. So you will need to pack yourself water. The walk up the hill is a calorie killer and you will feel the burn. So make sure that you have adequate water.
Before you go buy yourself decent water bottle 
The History of the Tunnel
Legend has it that in the 1870's John Cargill, a son of Captain William Cargill, hand carved the tunnel down to the secluded beach so that the Cargill families could stroll and bath in pure blissful privacy away from the prying eyes of St Clair residents. A lot of effort for some private moments.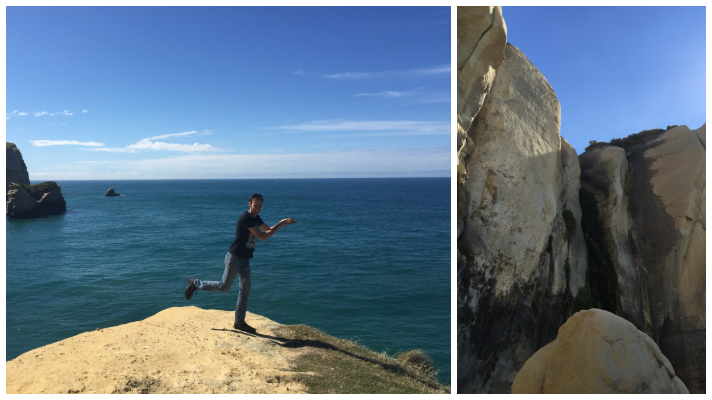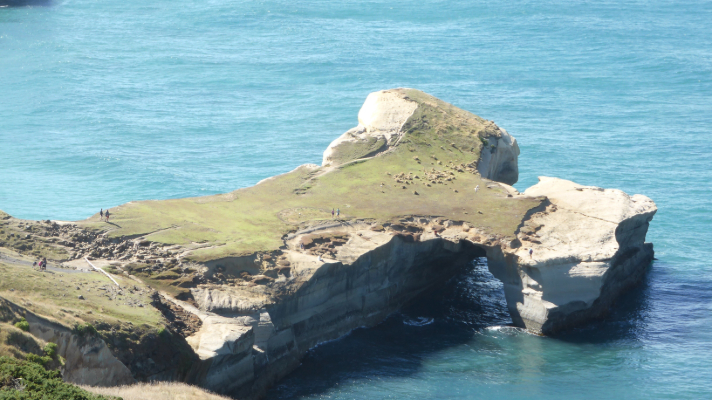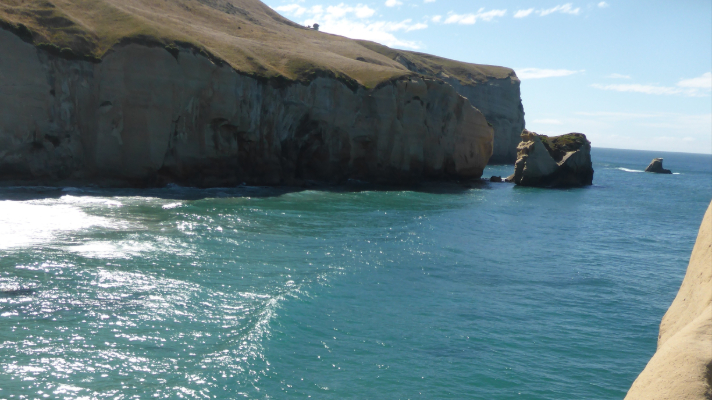 2019 update – So back in 2015 when we first visited Dunedin for a family trip we didn't really take ourselves too seriously. Hence the lack of good photos. So you'll have to trust me that Dunedin and the rest of New Zealand beaches are absolutely amazing. I don't expect y'all to believe me so here's some free images I found of Dunedin – images taken from Adobe Spark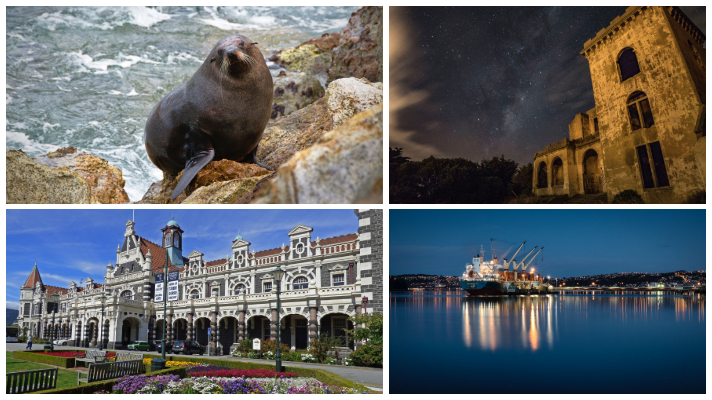 What else is there to do in Dunedin?
There's actually quite a lot to do in Dunedin. Just a warning though most activities do involve walking, eating and enjoying delightful drinks. The Otago region of New Zealand does wonderful wine and beer. 
Book yourself one of these amazing tours;
Go and spend a day exploring the castle, yes Dunedin has a castle near by, followed by a tour of the brewery. Time 7 hours. Book here
Go for a guided tour along the beaches, see the baby seals and a very different side of New Zealand. This tour is great for those who want to get off the beaten track. Time 3.5 hours. Book your beach tour now. 
I really do hope that you get to explore and enjoy this amazing region of New Zealand.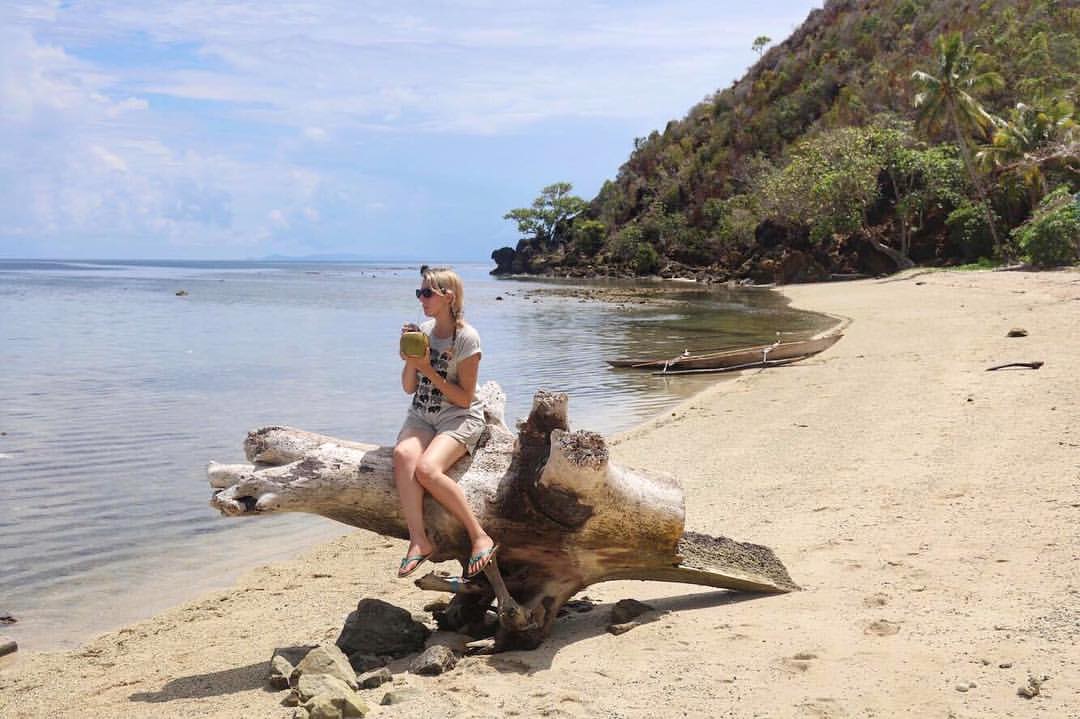 If You Liked This Post You May Also Like: