As a travel couple you generally make some rules before you hit the road. Some are spoken quite clearly and others are hidden away behind the veil of keeping the peace in your relationship. Some travel couples don't pee in front of one another, others have scheduled "me" days and quite a few claim that they never go to bed angry. The most common rule we hear is that we won't share a backpack.
As if your backpack is that one space within time and history that is your own to do with. That one area of me where the socks can run wild and the underway dancers the night away. Be the leader of your backpack I say.
As affordable adventure travellers we generally have a fair amount of stuff that we need. Being prepared can be a weighty experience. Since our first cycle adventure with G Adventures across Indochina we've been backpack sharing where ever possible. It just seems to make sense. One large 65ltr pack to rule them all (socks and jocks that is). No more sitting on a corner, grasping at a bag and screaming my precious when someone walks by.
Times are changing. Budgets are tightening around the world and wherever possible we're saving a penny to extend our travels and drinking habits. Oh we like to eat regularly too. So paying for checked in luggage seems like a bit of a waste to me. But we also understand that you might be after a bigger backpack for your travel needs.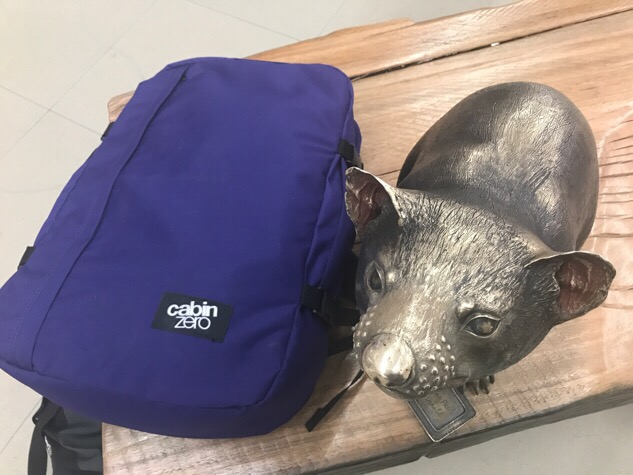 Two Travellers One Backpack
Recently we've taken our two travellers one backpack rule to the next level of light weightiness and greatness thanks to Cabin Zero. A 44ltr, ultra light weight British designed masterpiece of travel luggage.
Ah only 44 ltr? Surely that won't fit in your hair dryers and books Jean! Say no more. This one pack fits in both my ridiculous books, commercial hair dryers and leaves enough space for our (yes OUR) clothing for short and affordable adventures.
Yes we are taking and wearing clean socks & jocks
We have made a conscious effort to have more versatile travel clothing. Yes I am talking about myself here as James really already had that part down pat.
Perks
The square shape of the bag makes it very versatile when travelling. Either by air or road, it seems to squish into places quite nicely. Like that one time, we had to squish it under our seats on a Jetstar flight.
Thick shoulder straps make for ease of carrying around. It's not a hiking pack so don't expect the full harness set up. These straps are basic but have got your back.
Large opening with small sliding pockets. The large opening and area make the Cabin Zero bag perfect for packing cubes. Which I love. Separates his and her stuff. Also, I tend to throw my stuff around and this stops that from happening quite as often.
This pack literally saves you money if you regularly fly with low-cost carrier airlines. With the average checked in baggage fee being around $35 at the time of booking you'll only need to fly three times to have this pack pay for itself.
Downsides
There's no hip belt and the straps are padded but super basic.
No rain cover.
Again this pack is great for travelling but isn't a replacement for a hiking pack.
Why Are We Only Telling You This Now?
Oh, lovely readers, we do value and adore you. Without you, this wouldn't quite be possible. As such we have been testing the Cabin Zero bag for nearly 6 months. It's been to Tasmania, on our Easter Road trip and even took itself to Europe on a four week bender with my younger sister who being a poor university graduate only flew low-cost carriers and budget trains. After some crazy adventures it's held up really well.  So far no complaints.
Where Can I Get One?
Cabin Zero ships around the world at very affordable prices.
There are three sizes
28ltr (super small) $85
42 ltr  Urban Range *$169 AU
48ltr Winning size $102 AU
*Built using Tarpaulin, the Urban Range is the most waterproof and most durable CabinZero bag. Considering its durability, the Urban is still a lightweight bag with 1300g. 
Our Final Thoughts
The Cabin Zero 44ltr bag is the perfect bag for short and affordable travel adventures. Or even the longer more fun adventures where you don't want to have to worry about checked in luggage. These bags offer a lot of space and weigh next to nothing. Win-win in my mind.
Would I buy another? Yup I certainly would but in saying that we've found one to be the perfect size for the both of us to share.
Have you got a Cabin Zero bag? Or any questions about how wonderful these bags are. Let us know in the comments below.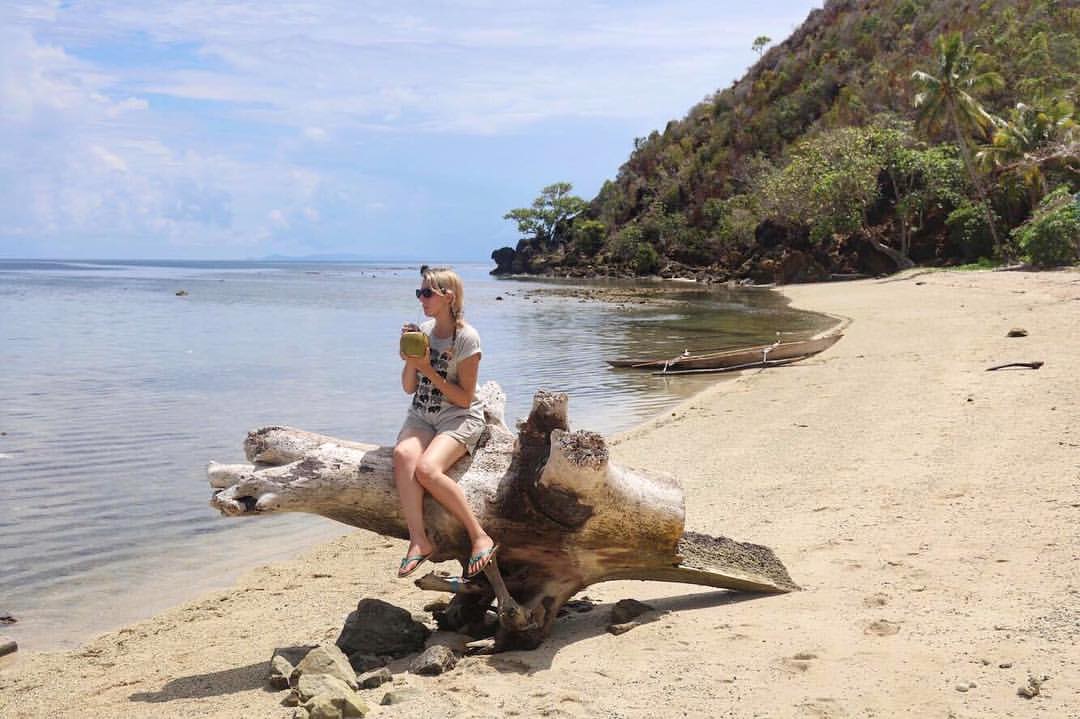 Disclaimer:
Cabin Zero provided us with a 44ltr classic bag for review. Any and all views and opinions expressed are entirely my own based on personal experiences when travelling and are honest and factual without any bias.
This article contains affiliate links. If you do decide to purchase any items from the links above we receive a meagre sacrifice from the accounting gods. These funds help us continue to live, feed the dogs and go on cafe runs. Which Milly really does appreciate.
If You Liked This Post You May Also Like: