How to buy a sim card in Lima, Peru
Sadly the days of travelling and being totally off the grid are long past us. We want to be connected. We want the world to know what or who we are doing right now. Then there are also those pesky parents who demand to be contacted daily. Unlike ours who just like the occasional hello I'm still alive message. When we're off travelling we do prefer to purchase a local sim card. So today we're going to give you a very brief guide on the ease of buying a sim card in Lima, Peru.
As well as staying connected we love trying out local experiences like a cooking class or an off the beaten path tour. 
Why buy a local sim card?
Why not? Actually, it's much more simpler than that. For us, as Australians, we get absolutely reemed by phone companies. It's horrendous what we pay back home for a mobile phone and internet. Currently, between James and I we pay nearly $200 a month for the pleasure of our mobile phones. Now take those kinds of fees and quadruple them, divide by 23 times by ten and you start to get an idea of why we don't use international roaming.
There's no clear guide on what the charges will be and it's not unheard of for people to come home a bill in the thousands. Sadly the Australian telco market is really lagging in this area. So for the obvious financial reasons we go local. Also it's kinda a fun adventure trying to sort this out when we arrive in a new country and don't speak the language.
What you do you need to buy a  sim card in Lima?
Your passport and an unlocked GSM phone. Most phones these days are unlocked. Both my iphone and James' Sony had no issue in accepting international sim cards. 
When in store you're sim card will be registered using your passport details. It's super simple.
How to buy a sim card in Lima?
Not at the airport. These are mainly for rent and you'll need to return them to the airport. A much simpler way is to walk into a store. There are two main companies Claro and Movistar. We opted for Claro as there was a store half a block from our hostel. Claro and Movistar have stores in Miraflores and around Lima.
Walk into the store. Politely ask a staff member where to purchase a prepaid sim card.   The words un chip de prepago, or prepaid SIM card, will get you on the right track if your Spanish is limited.
Go to the line and politely wait your turn.
Hand over your passport and phone.
Pay for sim card.
The helpful staff member will set up your new account on your phone.
Add additional credit if needed. Adding credit is super easy too. We were able to purchase credit from a machine, much like an ATM, and send a text to a number to confirm our purchase.
Once you have received a text back from the company you're new sim card is working and you're ready to head off and Instagram your adventures!
The cost of buying a sim card in Lima?
S/.5 for a sim card and S/.20 for 1GB and 30 days to use this data. In total for two sim cards and credit, we paid S/.50 or around $20 Australian dollars/$15 USD. So there you have it. Buying a local sim card in Lima, with no Spanish at all, is relatively easy. All in all it took us around 40 mins to get this done and most of that time was waiting in line. Just a hint – you generally will need to pay for your sim card on a Visa card at the desk, or wait again at the cashier desk. But purchasing additional credit was super easy and we were able to use cash.
Don't forget to book a hotel in Miraflores  
If you want to see how we are using our sim cards as we travel around Peru why not follow the fun over at our Instagram account. Just pop over to Traveling Honeybird .    Have any questions or queries? Let us know in the comments below and we'll try answer as soon as we can.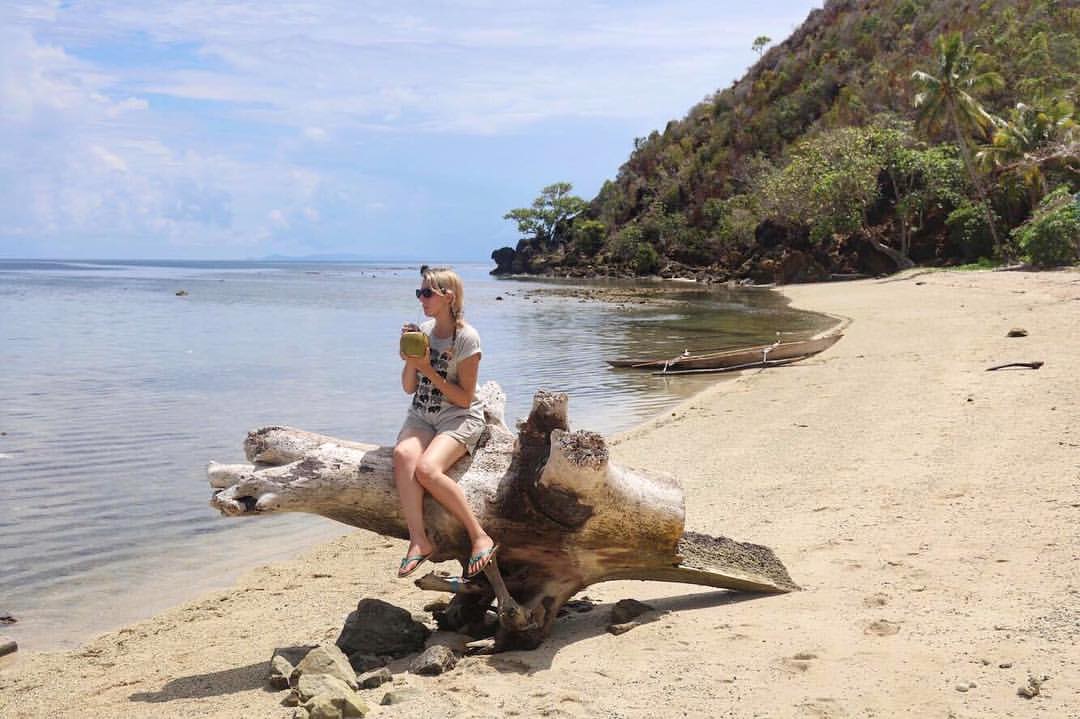 If You Liked This Post You May Also Like: