There's a sliver of sunlight peeking through. Just a small crack. A rumble awakening that I can feel deep within the zone of my creative bubble. A bubble that has, in recent months, more or less looked like a bar of solid soap. Flat, uninspiring but potentially full of wonder and amazement, if it wants to rise to the occasion. It's been a while since I've sat here on my couch wine in hand and have written these words. I have a note book full of half written articles, a bundle of edited photos from our last adventure (that time we went to Europe in 2020) and for the past months a few ideas have float around. Yet the creative bubble has remained emotionally exhausted and unwilling to rise to the occasion.
In case you have no idea what I'm rambling on about, my home city of Melbourne has experienced the world's longest and strictest lock down due to the virus that shall not be named. There's been stages atop of stages. At the time of writing (late September 2020) there's a regional road map and now an inner city road map on how we, as a state, recover from the economical disaster that this pandemic has caused. Each time a press conference happens I sit here, with coffee in hand and wonder what news will be brought forth. Will it rain down tears of joy or a wave of fear and frustration. Who knows? I never do. It's an emotional roller coaster each time I tune into the press conference.
Like New Year's resolutions I fell head first into the downfall of settling onto a variety of randomness to fill the void.
The rather long list of things that I haven't achieved during layer after layer of lockdown.
I didn't learn a new language. Unless we can consider the language of – oh fuck I'm tired but I still have stuff to do. That language I am ever so fluent in.
I didn't master crochet or knitting. Both which I dedicated next to no time to after I spent hours trawling the bottom barrel of the internet to find the tools of the trade.
It might sound odd but I almost feel as if I enjoyed the challenge of chasing down these ye olde skill wares, rather then the effort and energy that it takes to learn the new skill. As if the internet itself was challenging me to find the tools to fail at another thing.
I didn't get fit, run a marathon or really do anything overly strenuous. 
I didn't totally rearrange my house, throw out lots of stuff or become a domestic goddess.
The better and some what happier list of things I did (and am continuing to) do.
Seemingly I joined the basic bitch club and did a few not unique things, that did in all honesty spark joy. Because during lockdown, where joy
I started a podcast called Travels from the Kitchen Sink. It's a simple, yet comical podcast as I talk travel, food and general life bullshit with friends near and far. You can listen on Stitcher, Amazon, Spotify and anywhere good podcasts are played.
The Cult of Sourdough.
From the wild yeast we shall ride. Ok so there's no official cult of sourdough but it is a legitimate thing. I invested time and a considerable amount of money in baking sourdough bread. It was one of those things that I was sure I didn't have time for. As the lockdowns rolled on, and piled up I started procrastibaking. Next level procrastibaking. Taking these bizarre 5-14mins breaks from work, from reality and the world itself to get my flour on and make something that I can share with those around me.
Now if you're ready to get your sourdough on you'll need a dutch oven. You can get one for less then $200 on Amazon Australia – buy a dutch oven here. The joy of using a dutch oven is you can bread, slow cook, campfire cook with.
Procrastibaking like a champion
If you've ever found yourself knee deep in the internet world of food bloggers you've probably found yourself hating reading through a few thousands words of mumbo jumbo that isn't relevant to that juicy recipe that you want to bake. Now not all food bloggers do this and I get that you really do need to make content that is long form so that advertiser pay more money. I did find myself over reading stories I just didn't care about. So I went bake to a baking goddess – Beatrix Bakes. For years she has been my cake saviour for a variety of adventures, and now she has a book. if you ever wanted to learn how to bake you need to buy this book – Beatrix Bakes (Australia) or if you're in 'Merica Beatrix Bakes.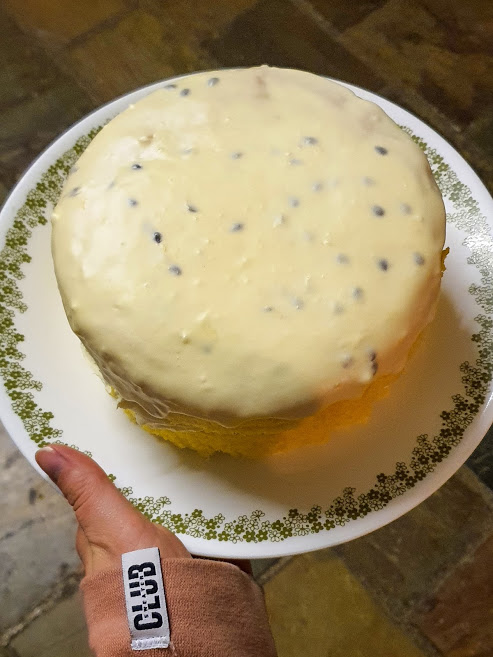 Taking the time to explore locally.
Without a doubt one of the things that sparks joy and helped me inflate the creative bubble is finally getting the time to explore locally. It's one of the odd things that so many Australian's do – ignore the beauty in our own backyards. I can't fly anywhere, so it's easier to hop in the car pick a direction and see what we can find. Like new coffee places, waterfalls and a lack of public toilets.
Now if you do live in regional Victoria (or other parts of Australia that aren't Melbourne) you can get some amazing bargains. perhaps you'd like to explore a weekend away in an artful cottages in Daylesford for less than $100 a night! Go look at what's available on AirBnb today!
If you haven't used AirBnb before join using my link and you'll get up to $90AUD off your trip! 
Do you need some inspiration on your next Australian adventure?
Daylesford – Surrey Hills – Launceston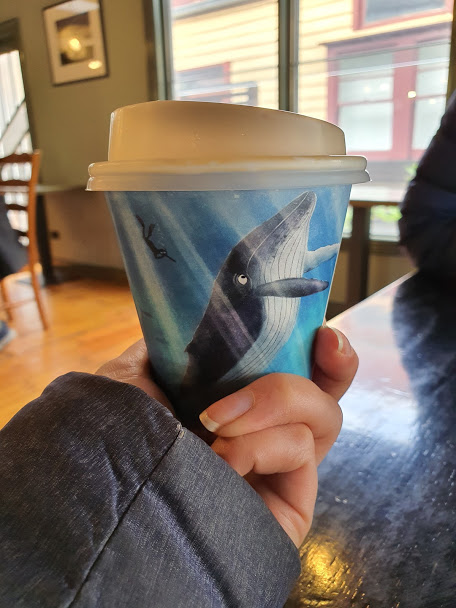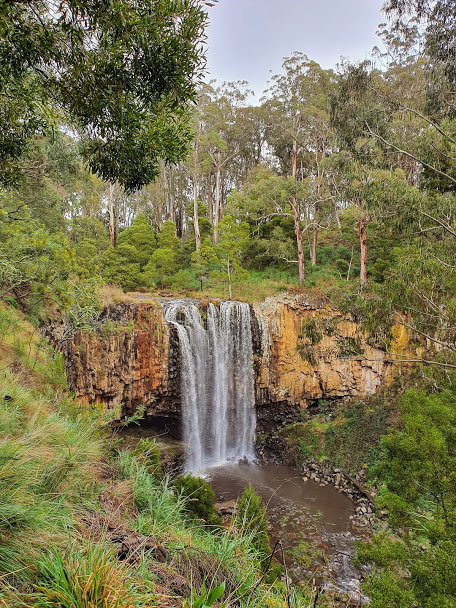 The many things that broke me.
I wish In could name just one or two things that broke my creativity. The smooshed it down but it really wasn't just one or two things. It was 2020 as a whole to date. Returning home early from aour Europe trip. My fulltime job has taken up all of my energy – now don't get me wrong I'm very thankful in this economic climate to have a full time job that pays me each and every week without me It's been a literal lifesaver, as the current lack of work since February 2020 and removing ads off my site has meant that I would have struggled to feed the puppers on my income. But with daily press releases, government announcements and a whole bucket load of other shit by the time I off log the work laptop I really haven't had the heart to sit in here and create meaningful content. I used to have an hours train ride each way to write content and switch focus. This living at work thing kinda put a rut in my train tracks.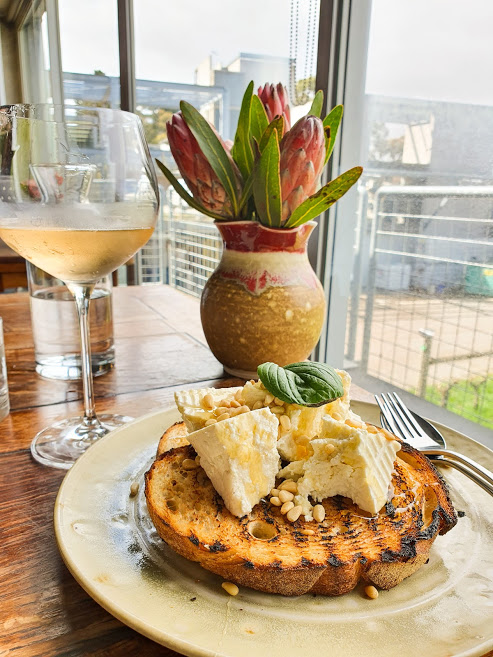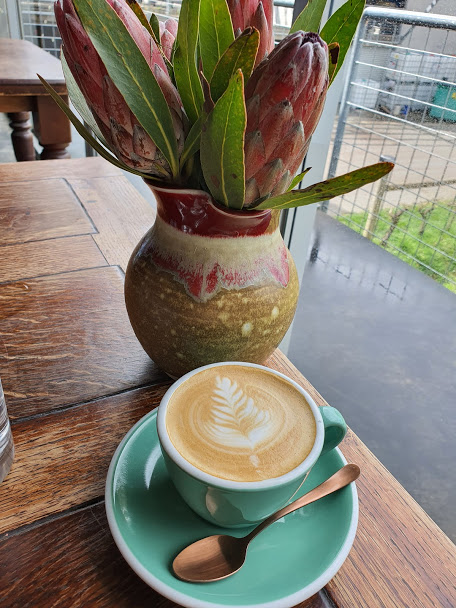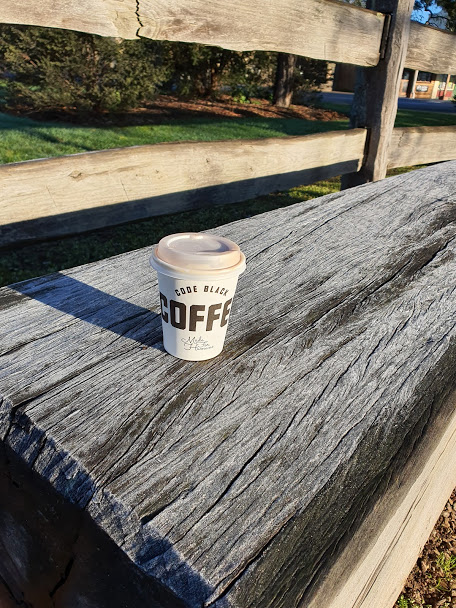 The two biggest changed I've made during iso-crisis
Like life changing, maybe I'll write a book about these. Well no, I won't. Because I can't see myself ever making the time to write a book about nothingness of any great importance. 
Firstly I learnt the find joy in moving my body again. From March to the start of August I was barely doing 3,000 steps a day and that includes going for a short walk each day with Toby. A steps challenge at work really pushed me to stick to 7,500 steps a day. So each day I am out of bed around 7am, which is a sleep in compared to pre-covid office worker Jean, and Toby and I go out and get a coffee and nearly 7,000 steps before I sit down at my desk. There's no mammoth steps happening. Nothing crazy just me, a happy pupper and a podcast each morning. I did initially overdo the steps and was hitting 16,000 steps a day and it gave me some issues and I did need to buy new runners. An expensive rookie mistake. 
Secondly I realized a life long dream and got chickens. Originally we had a trio of ladies but a rescue chook called Honky recently joined our little flock and I couldn't be happier. Chickens are amazingly hilarious creatures. Curious about the world, but home bodies that just want snacks. Snacks all the time. Our flock live a fairly carefree lifestyle. Free roaming the backyard in the afternoon. Honky will happily debate snacks with me as I potter around the backyard gardening. It's been a much needed place of calmness and serenity for me amongst the chaos that is 2020. If you have ample space and time I'd suggest getting chickens or finding a friend who has chickens and visiting.
What's next for Traveling Honeybird & Jean?
Well for now I'm staying put in Australia. I'm actually really enjoying the challenge of working in an office (virtual for now) environment. It's nothing like what I do here for y'all and generally is a lot of fun, with some really lovely people. I can't see myself hopping on a plane again in 2020. There's just too much uncertainty in the world and Australian border controls. Right now it's near impossible to get in/out of Australia, and with pets and family here I just can't risk being stuck in a foreign country with no idea how or when to get back into Australia. At the time of writing it's only been two weeks since we've been allowed out of our 5km radius again. So I'll continue exploring local areas that have been ignored on the blog for such a long time. There's still a bucket load of draft articles from our time in Europe to be published and some other fun things happening in the wings.
For now I'm taking it one day at a time and just waiting to see what the world brings me next.