It's more fun eating ALL THE FOOD in the Philippines. True story. So many complex dishes, simple pleasures and sweet treats. All best shared with family and friends. I wouldn't lie to you about how much food I devoured in my recent trip to the Philippines for TBEX. It was a lot. Let's just say I now need to go back the being a whole lot more active then my current eat all the food level of activity and prepare for the upcoming summer activities. It seems that Filipinos love friends, food and family just as much as I do.
So sit back, relax and enjoy the pleasure of all the Filipino food I took photos of. Warning there's a lot of photos coming up of food that I've eaten.
Wait a minute! Isn't Filipino food really boring?
Whilst waiting at the airport for my flight home I idly chatted to fellow passengers. The ongoing theme being that whilst the Philippines was fun the food was not. Boring was a common term heard thrown about.
Let me educate you dear friends. Filipino food is anything but boring. It's a beautiful mixture of history and culture made into a delicious dish. Whilst it may not get the same street cred as neighbouring cuisines such as Thai or Vietnamese food it has a lot to offer even the fussiest of eaters.
What confused me was how can anyone consider the food in the Philippines to be boring? With more than 7,000 islands and a colourful history, this archipelago has some delicious dishes of its own. The food here is a direct reflection of the countries history. It's a history shaped by colonialism – Spanish and American.
Each region marking it's own distinct flavours on country classics. For instance Bicol is famous for chilli. Watch out for the chilli ice cream!
There's an abundance of seafood, tropical fruits and creative cooks. The people here love to eat. More often than not I was asked "have you eaten?" rather than the usual how are you. It's easy to see that there's more to Filipino food than the eye opening balut. You just have to know what to ask for.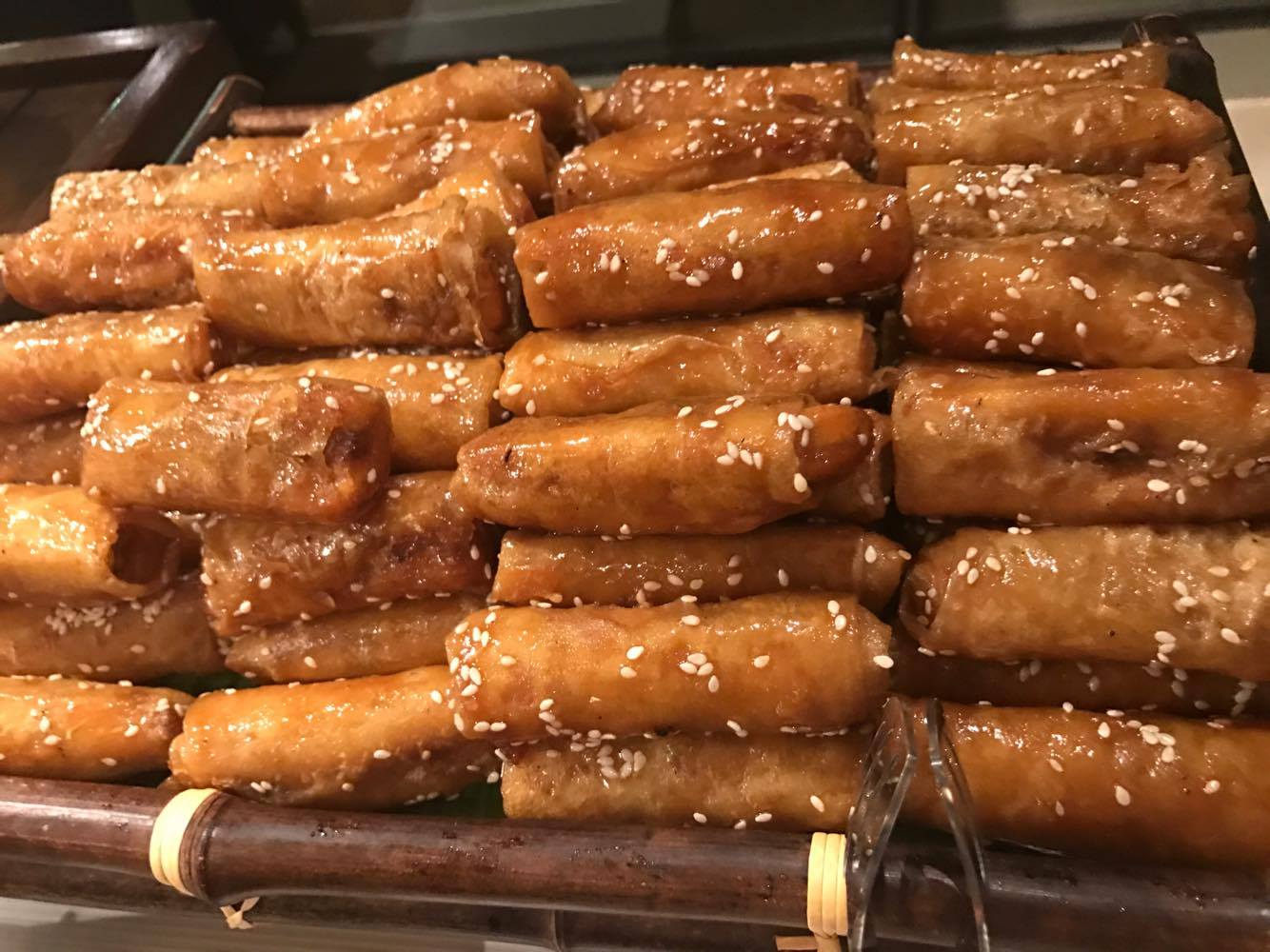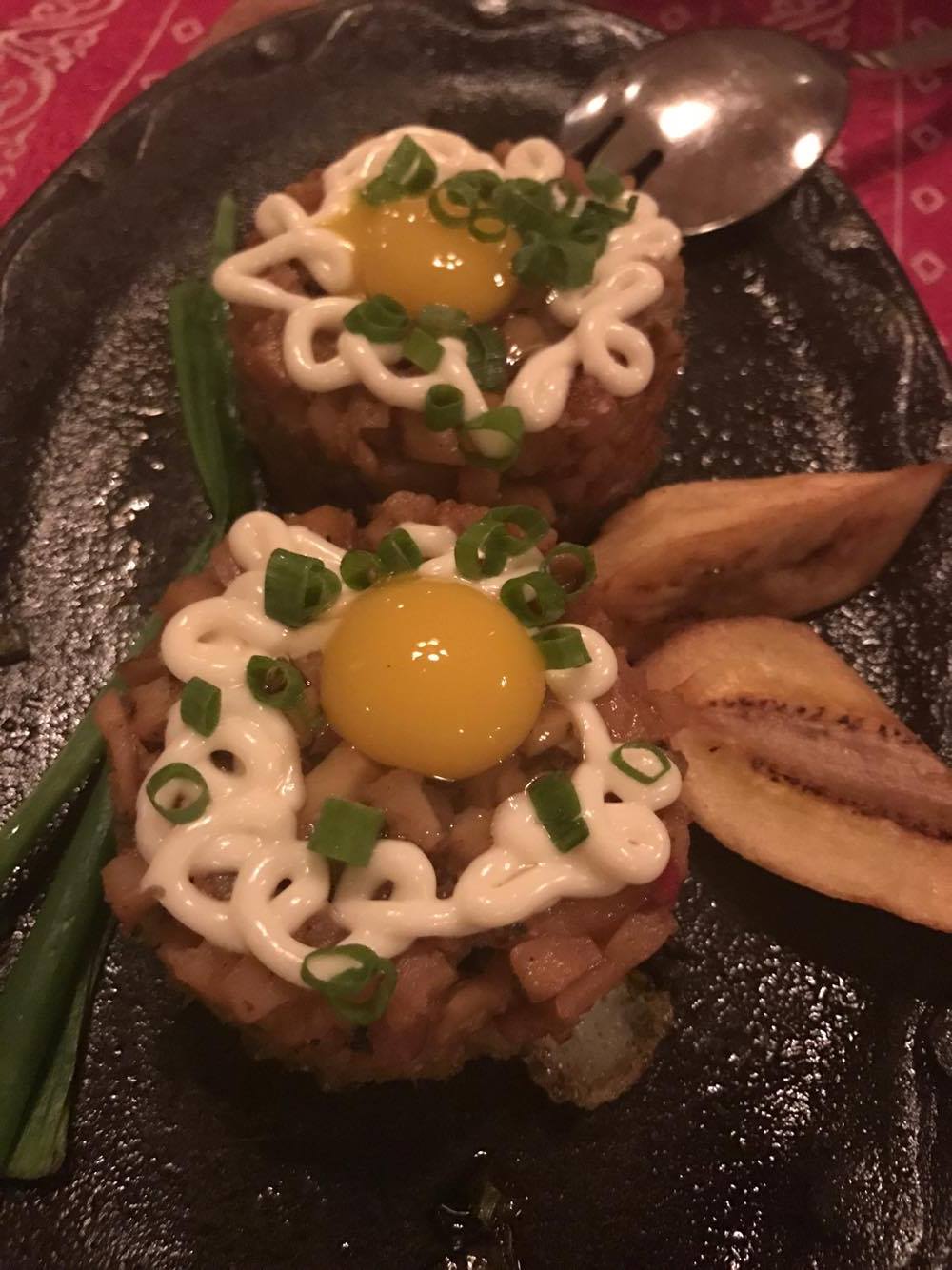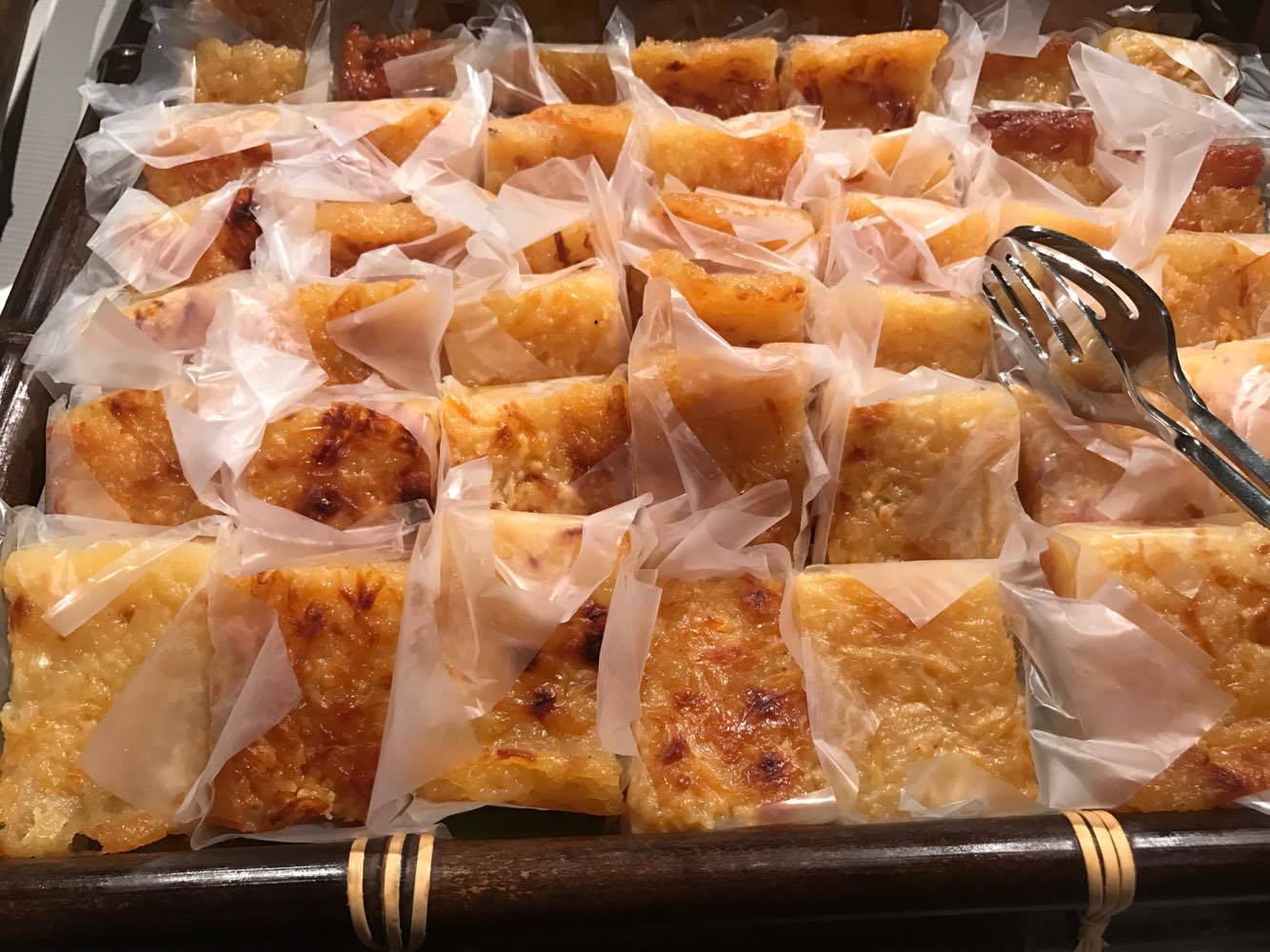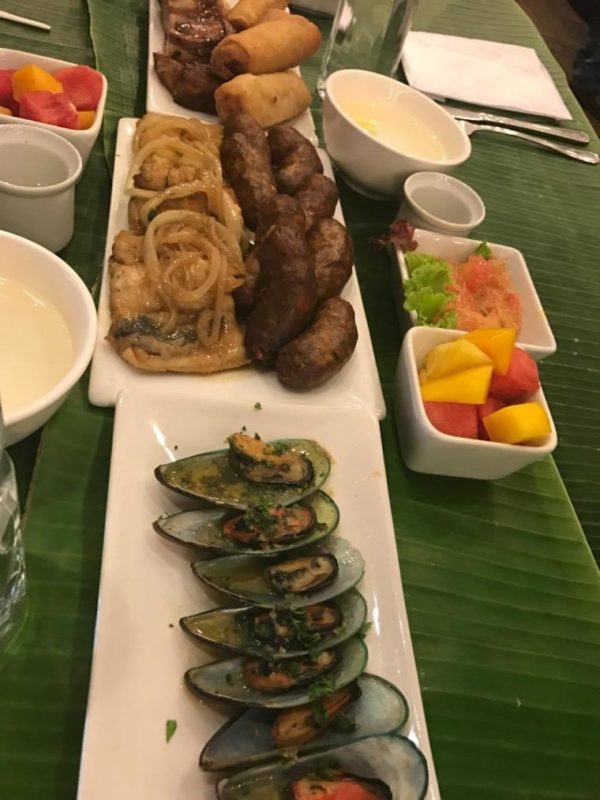 To help you on your culinary journey in the Philippines here's a very basic guide to Filipino food.
Adobo

One of the most popular Filipino dishes and is considered unofficially by many as the national dish. It usually consists of pork or chicken, sometimes both, stewed or braised in a sauce usually made from vinegar, cooking oil, garlic, bay leaf, peppercorns, and soy sauce.
Balut
By far the funniest dish in the Philippines and a tourist trap. No matter where we went people asked if we had eaten balut and would we like to try balut. Even for the adventurous eaters in the group it was hard to swallow. Balut is a duck embryo cooked and eaten whole. A 17-day-old duck embryo is boiled, served with rock salt or spicy vinegar and is often drowned with beer.
Bicol express
A fitting tribute to people who love coconut and spicy food is bicol express, a fiery chili, pork and coconut milk stew.
Boodle
A boodle is a shared meal served on banana leaves and eaten with your hands. Only your hands. There's a variety of dishes served and accompanied with rice. Think chicken, fish, pork. It's a wonderful experience and one not to be missed!
The story goes that the army started this tradition as a simple and effective way to feed troops, clean up and move on with minimal effort. At the end of the meal all the waste is wrapped up in the banana leaves and disposed of. It's a popular style of service when families are celebrating.
Brazo de mercedes
Brazo de mercedes is a type of jelly roll dessert made with a pillowy meringue rolled around a rich custard filling. These fastly became one of my favourite treats.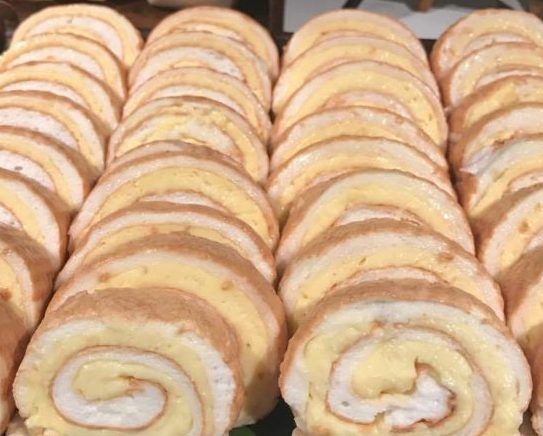 Champorado
Chocolate rice pudding.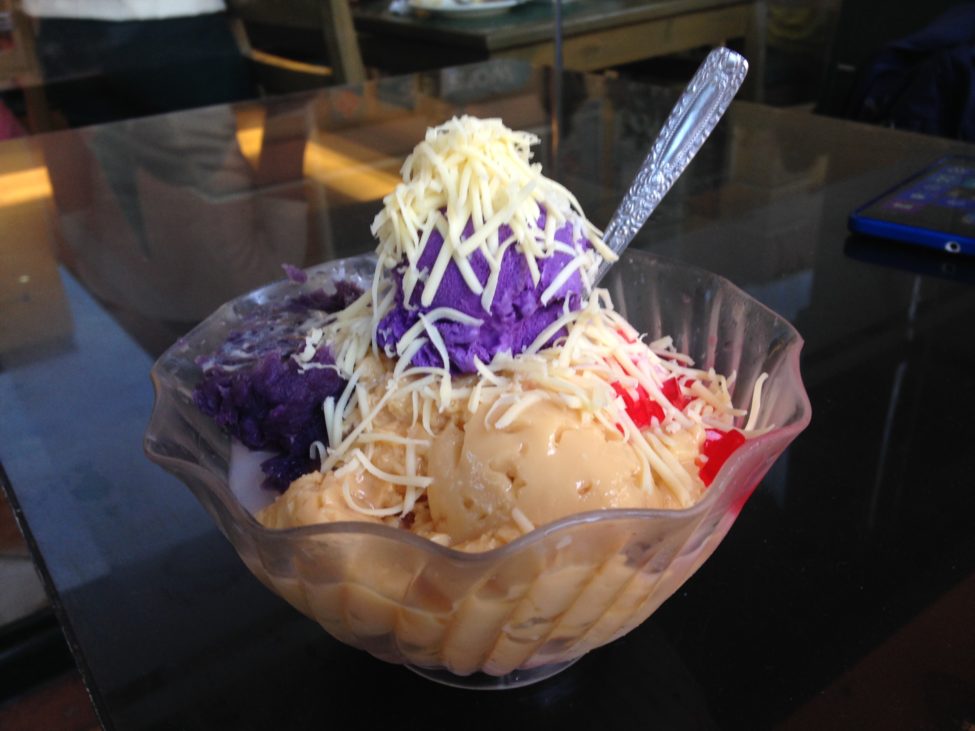 Halo-halo
This literally translates into mix-mix.
You'll find that a serve of halo-halo contains finely shaved ice and a generous serving of leche flan, gulaman, ube, banana, kaong, beans and garbanzos, milk and a scoop of ube ice cream. Each region has their own particular version of halo-halo. It's a perfect mid-afternoon snack.
Lechon
The lechon is the most invited party guest in the Philippines. The entire pig is spit-roasted over coals, with the crisp, golden-brown skin served with liver sauce.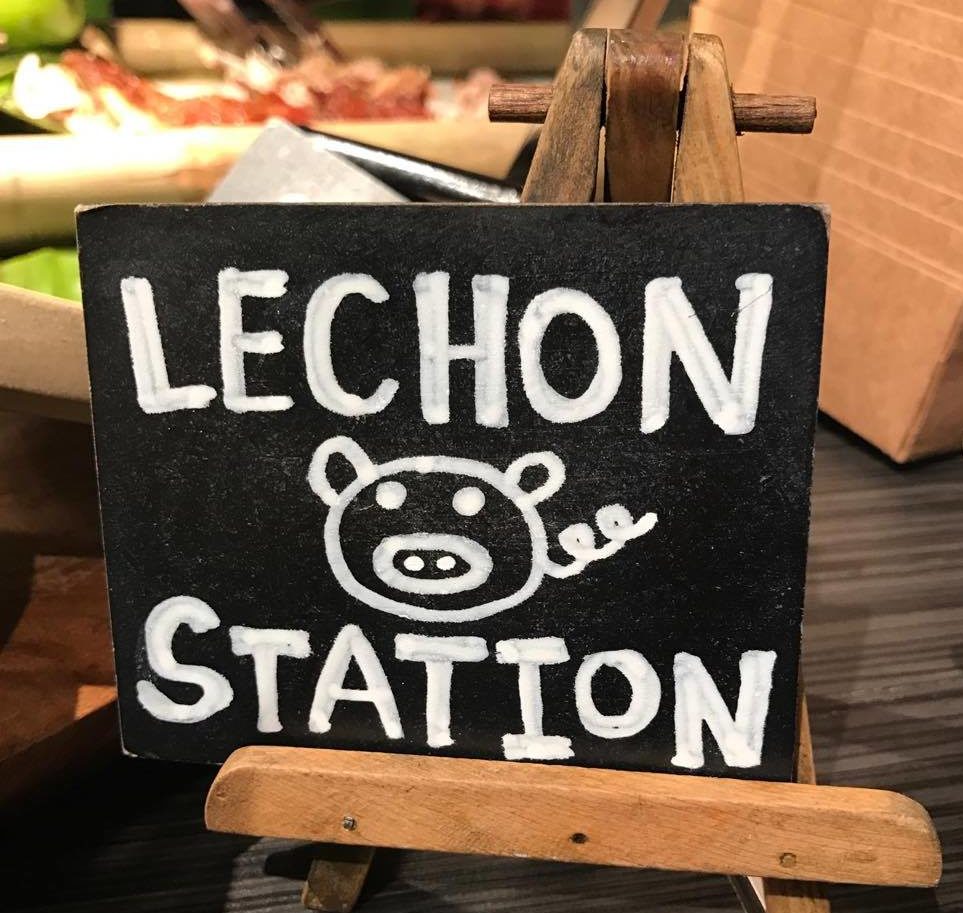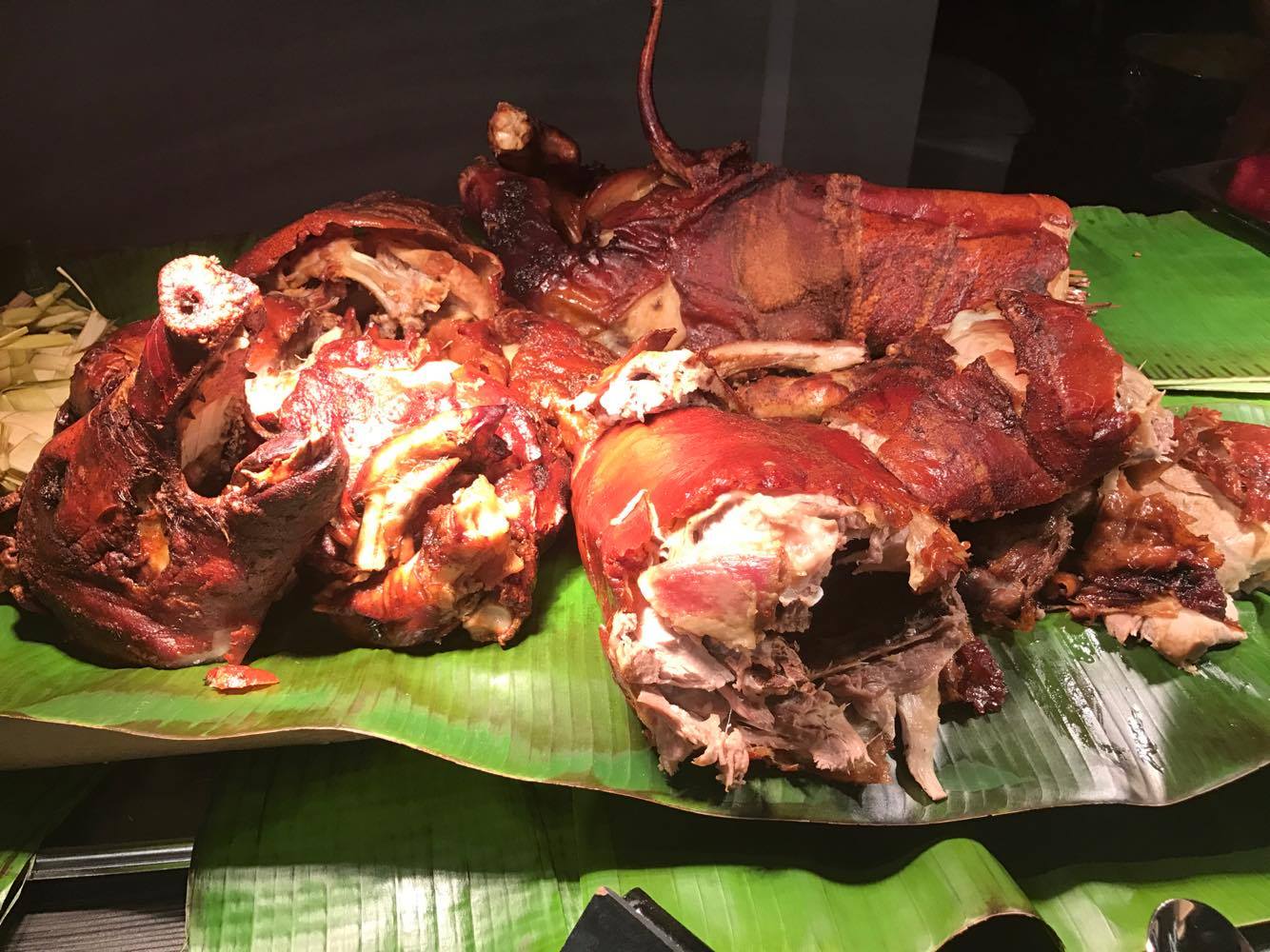 Leche Flan
No trip t the Philippines is compelte without a plan to eat flan. It's pretty much flan an egg based custard dish with a delicious caramel syrup sauce hidden away. Every hotel I went to offered flan.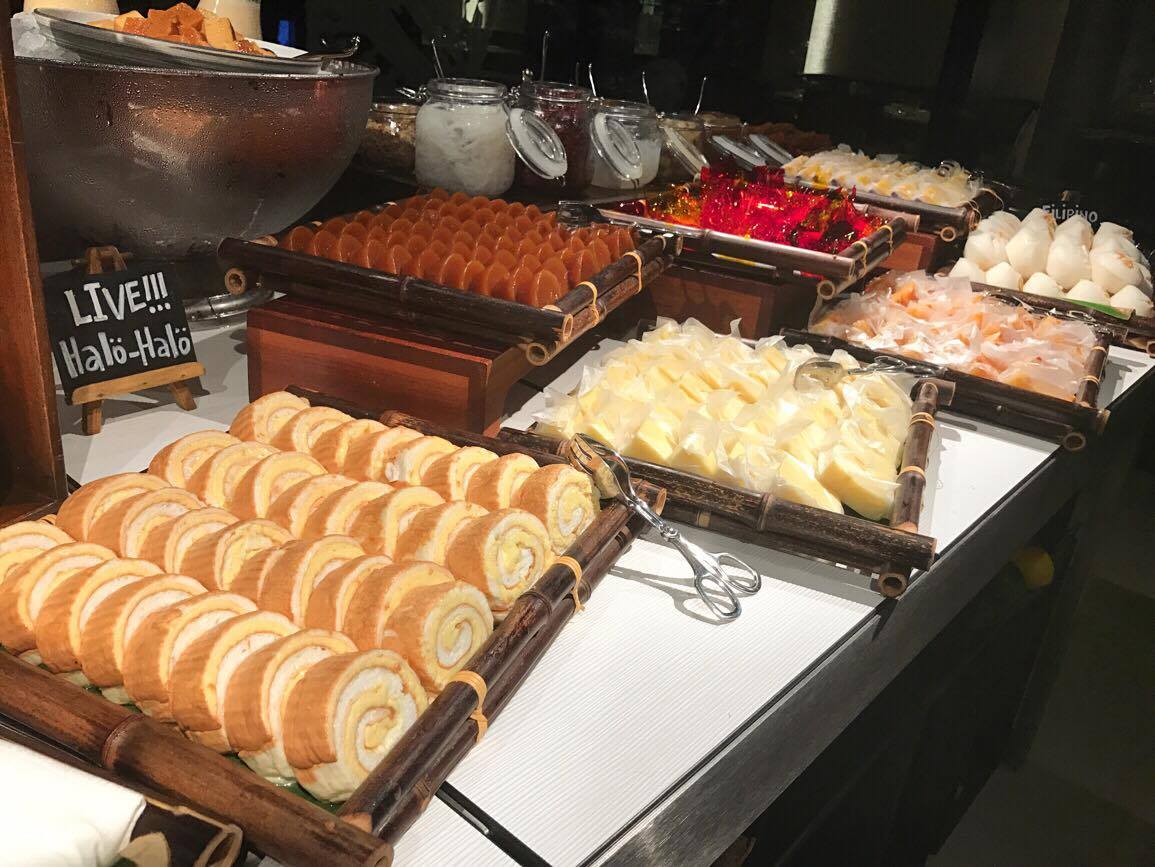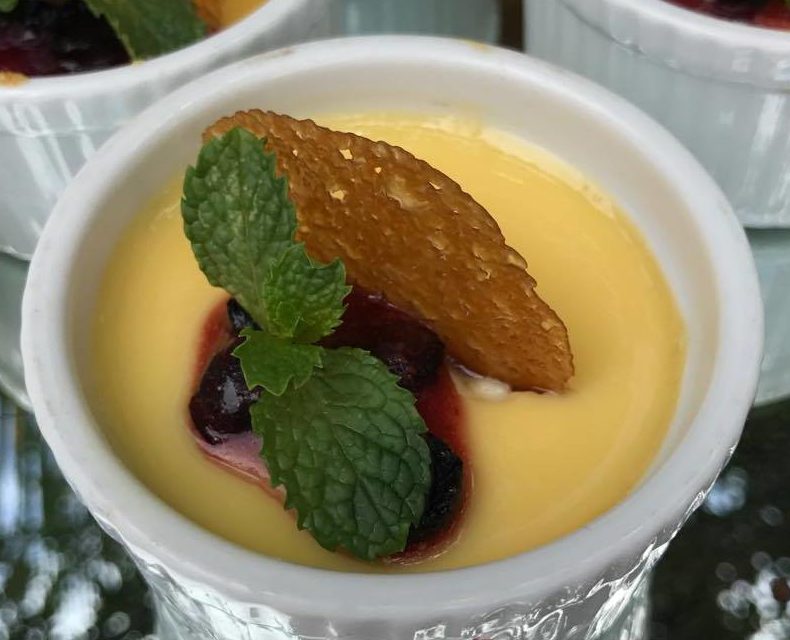 Pastillas de leche
Made from fresh carabao milk and sugar, this sweet confection is stirred until thick and melts in the mouth. Served in finger thick sticks you'll find it double wrapped in paper with street vendors.
Pork – barbecue
In a country where almost everything is marinated, skewered and grilled in the street corners, everyone has their favorite barbecue meat. Pork is the most popular.
Rice
Expect rice with every meal. Enjoy the carbs.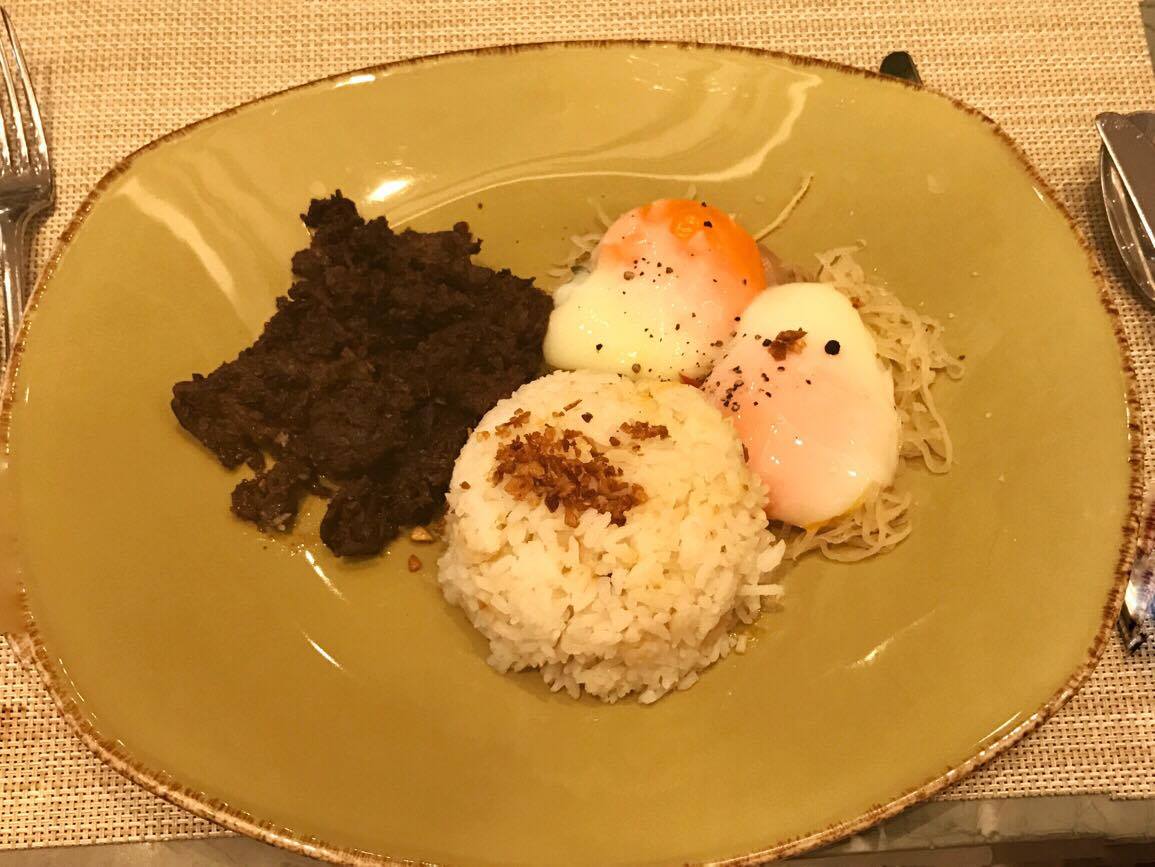 Tapa
Not to be confused with Spanish style tapas, the tapa dish is strips of beef marinated served with eggs and garlic rice. It's the perfect start to breakfast.
Sea food
With over 7,000 islands it's easy to get your sea food fresh off the boat. It's hard to not have seafood at least once a day.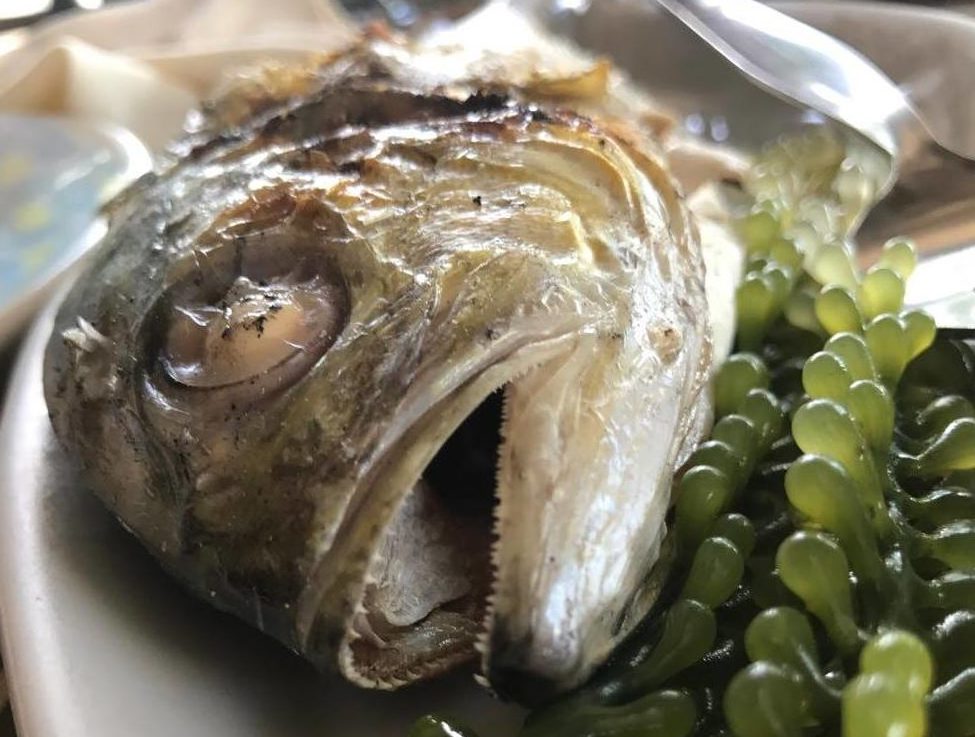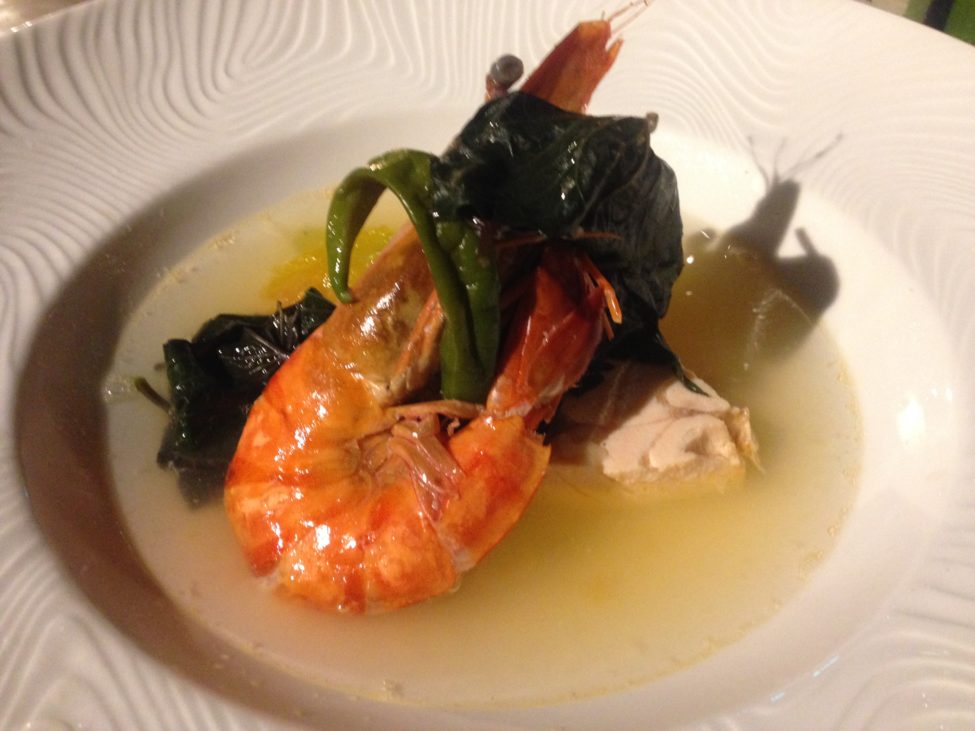 Cheers to the Philippines!
Because we can't forget that the Filipino's love a good drink to go with all that great good. Even as a non-beer drinker I found the local San Miguel beer to be a great drink to go with all the BBQ meats at the Mercato in Manilla.
If you are a real beer lover than you can't pass by the Palaweno Brewery. A micro brewery from the island of Palawan, which also boasts being the only brewery in the Philippines with female brewers. If you want to taste a beer from Palaweno then keep an eye out for Ahaya beers.
Not into beer? Welcome to my party. Being a tropical kinda place the Philippines makes some amazing cocktails. For that next level luxury pop into the Long Bar at the Raffles Makati and have a Singapore sling!