One of the joys of international air travel is the long times you get to enjoy and that you learn to survive. As any seasoned traveller will tell you it's an artform this travel survival skill. Coming from Australia I've done more long haul flights and long layovers than I would care to remember. Which is why I wanted to share with y'all how to survive a long layover in Abu Dhabi, no matter what your budget is. And you will need money to explore Abu Dhabi. It really isn't the most affordable place to do a long layover and explore the city.
For the sake of consistency I consider a long layover between 4-12 hours. Anything over 12 hours and I'm headed to a hotel to get some Netflix and chill. 
How to survive a long layover in Abu Dhabi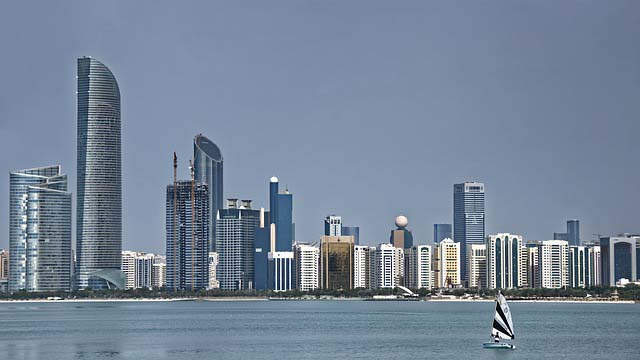 Where is Abu Dhabi?
For some people this may seem like a daft question, but a lot of people aren't entirely sure where the world of Abu Dhabi actually is. So for the record – Abu Dhabi is the capital of the United Arabs Emirates (UAE), and is the second most populous city of the UAE. Fun fact, it's also the capital of the Emirate of Abu Dhabi, the largest of the UAE's seven emirates. The city of Abu Dhabi is located on an island, which sits just off the Persian Gulf from the central western coast. The majority of the city and the Emirates reside on the mainland connected to the rest of the country.
The population of Abu Dhabi is approx 2.9 million.
Let's talk about the Abu Dhabi International Airport 
This isn't the prettiest of airports. It's a functioning airport but that's about it. Unlike Dubai or Qatar (
Hamad International Airport
) there's just not a lot going on in here. I wouldn't suggest that you spend your time walking around this airport in the hope for a magical experience. Mainly it's grey and just a bit, eh. In saying that the staff here are really friendly and very helpful. I had a short after midnight transit and a late afternoon 10hr stop over. 
The Abu Dhabi International Airport makes surviving a long layover rather pleasant and easy to transit through. When you do decide to leave the airport and explore Abu Dhabi you won't have any issues walking out, through the usual customs clearance channels. It took me around 15 mins from getting off the plane to exiting the airport. 
Do you need a Visa to explore Abu Dhabi?
Recent changes have seen many countries no longer require a visa on arrival. If you're a passport stamp collector like me you'll be thrilled that you get stamped at this airport. 
My best advise is to check if your country has a visa free arrangement with Abu Dhabi. You can take a look at this list – visa free entry to Abu Dhabi
Here's a sample list of countries, who's passport holders, don't need a visa to explore Abu Dhabi at the time of writing. 
Citizens of Australia, Andorra, Austria, Brunei, Belgium, Bulgaria, Canada, Croatia, Cyprus, Czech Republic, Denmark, Estonia, Finland, France, Germany, Greece, Hong Kong, Hungary, Iceland, Ireland, Italy, Japan, Latvia, Liechtenstein, Lithuania, Luxembourg, Malaysia, Malta, Monaco, The Netherlands, New Zealand, Norway, Poland, Portugal, Romania, San Marino, Singapore, Slovakia, Slovenia, South Korea, Spain, Sweden, Switzerland, United Kingdom, United States of America and the Vatican State
If you don't find your country of passport on this list then you'll need to apply for a visa. Depending on where you are staying your hotel may organise this for you. 

There are ATMs in the Abu Dhabi International Airport
When transiting through Abu Dhabi, you'll exit the plane and go through to the baggae collections hall. There are ATMs in this baggage collection area and signs that tell you so. Once you've cleared customs there are multiple ATMs near the taxi rank, and the Etihad airlines. Now you may need to try a few different ATMs to see what one will accept your international card. All the ATMs charge you a fee to use them, even if you are doing a balance check to see how much local currency you have. 
Taxis and transport in Abu Dhabi
Taxis are readily available to take you into the city or to the wonderfully unique Sheikh Zayed Grand Mosque. The taxi drivers do speak English. There are also EFTPOS machines in the taxis, which would have been useful and saved me around $15AU in ATM fees! Just note that everyone drives fast in Abu Dhabi. Like really fast and somehow it seems to work not too badly. So don't be too shocked when the taxi driver is doing some serious speed. 
You may want to try a guided tour of Abu Dhabi. Unlike Qatar you'll need to prebook a private tour.
What to do in Abu Dhabi with a 4-10 hour layover.
Now this does assume that you are in Abu Dhabi during somewhat daylight hours. Though it would be amazing to see the Sheikh Zayed Grand Mosque at night. No trip to Abu Dhabi is complete without a visit to this stunning mosque. No matter where you are on the faith scale, this is a stunning building. 
Visit Sheikh Zayed Grand Mosque – free entry.
Dependent on the weather and how tired you are, you could easily spend hours exploring here. I arrived in the late afternoon and spent two hours enjoying walking around, took part in a guided tour and generally amazed at the intricate artwork. Quick notes – there are free abaya (long dresses) for ladies and men available. 
If you are short on time you can prebook tickets online for entrance to the Sheikh Zayed Grand Mosque. 
*Handy hint – Friday mornings the mosque is closed  for prayers and opens at 4.30pm.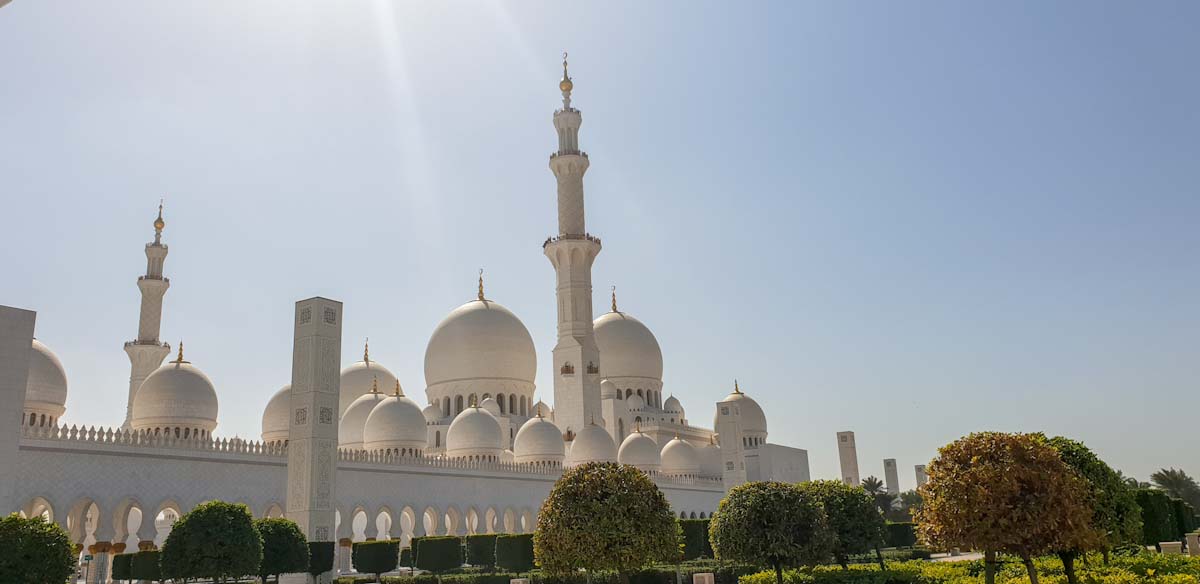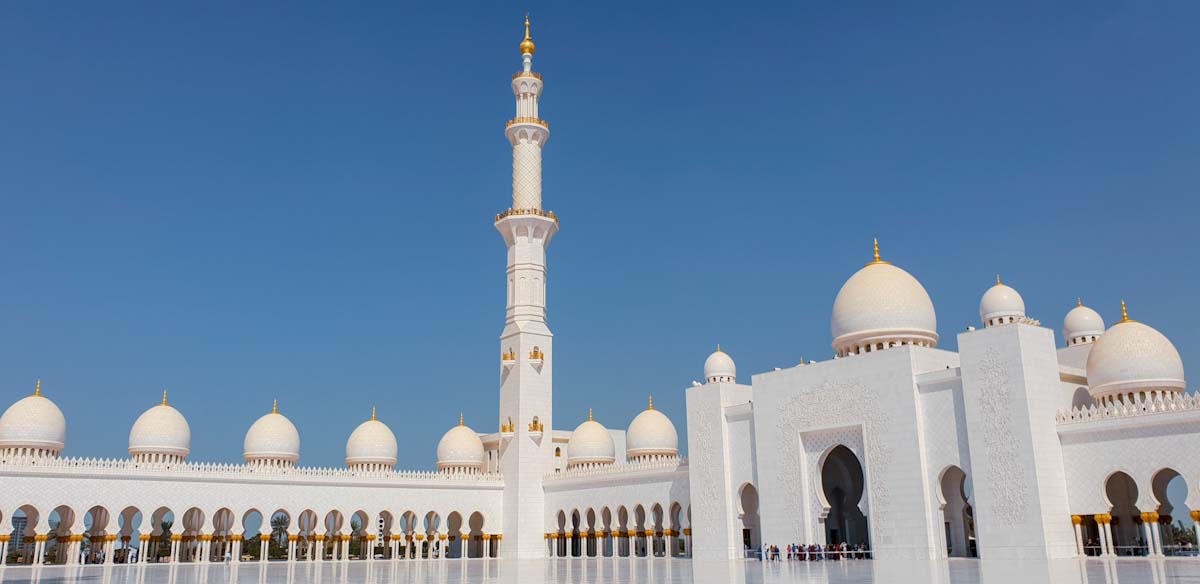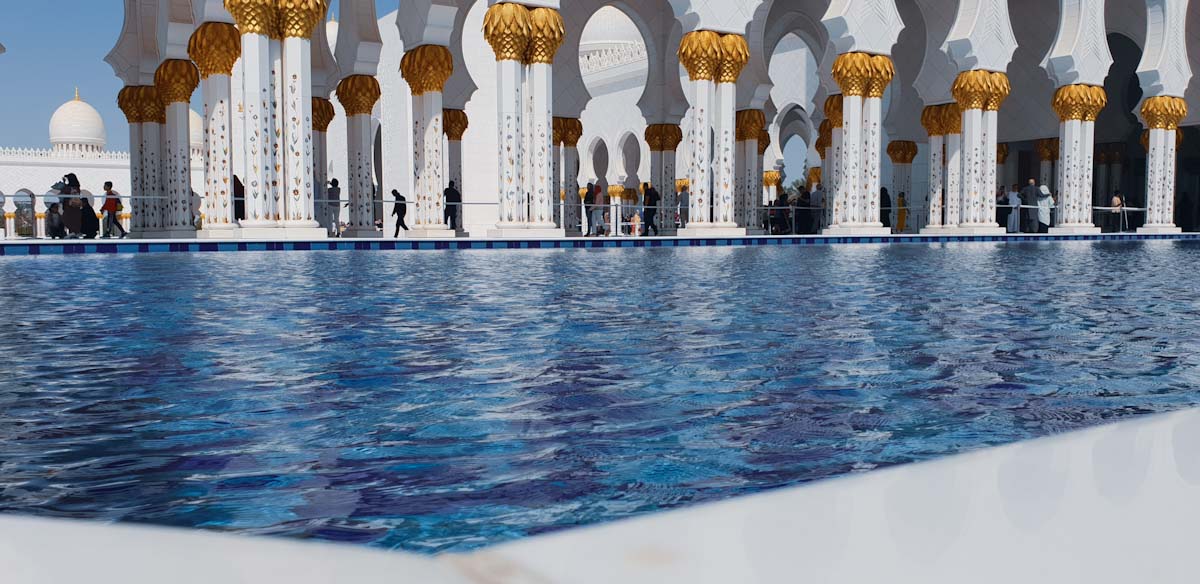 Go to the marina, look at expensive boats and drink coffee.
Surprisingly the marina has some pretty darn good coffee. That comes in a small bucket, but in this area of Abu Dhabi ain't nothing done on the small. Bigger is better. 
This area is also good for a snack and a drink. A lot of the eateries do offer some pretty good happy hour deals. It all depends on what time you get in and what you're willing to spend your money on. I was fortunate enough to meet up with a friend, who's currently teaching in Abu Dhabi. We indulged in some hot potato chips and two non-alcoholic beverages and that set me back $30AU. Credit and debit cards are readily accepted which was a nice surprise after coming from India.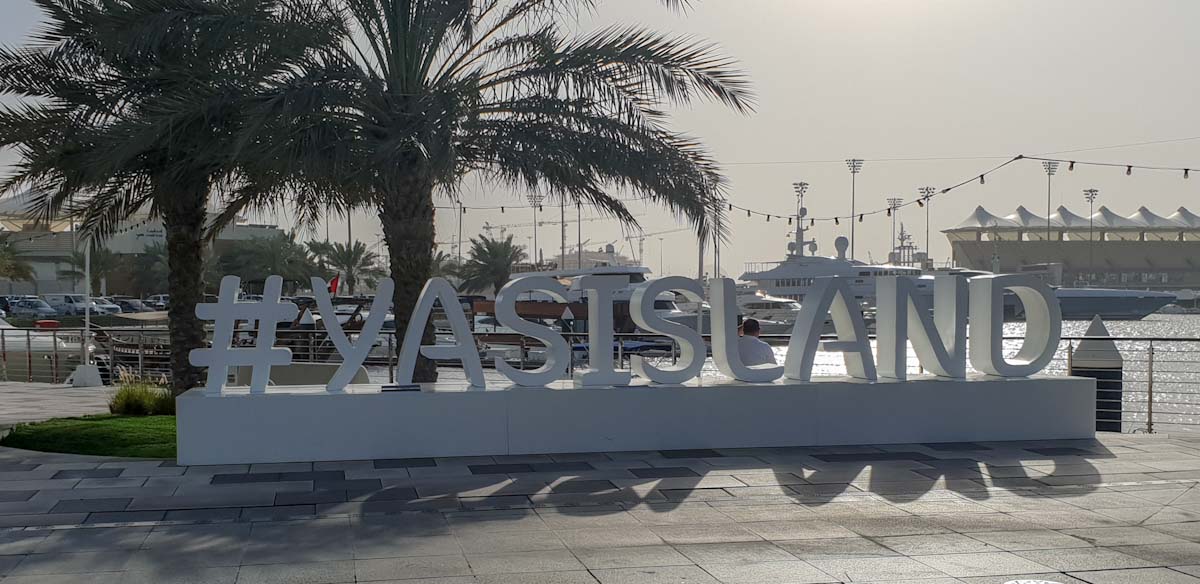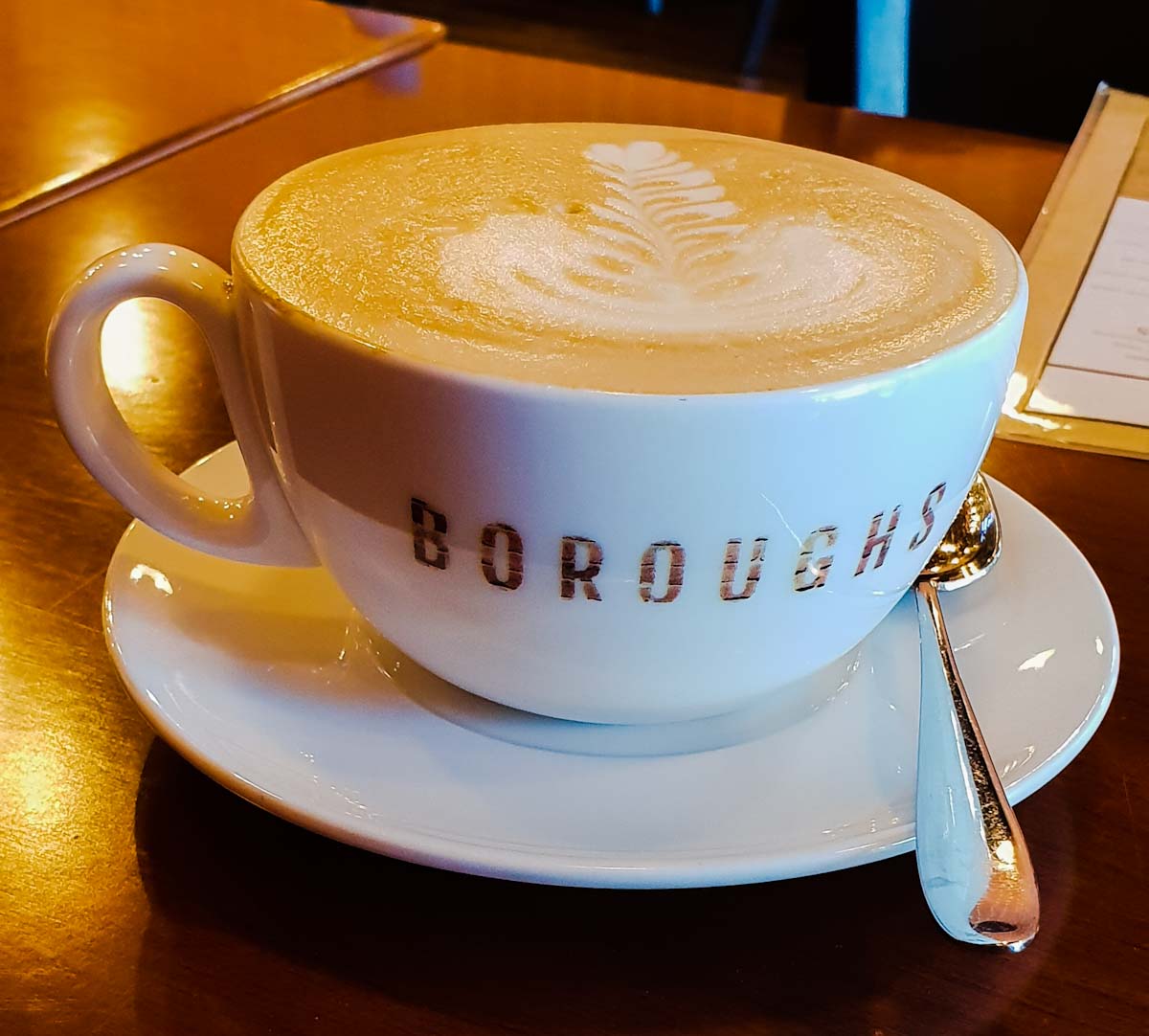 Drop some serious coin at Yas Mall
If shopping is your thing, then the UAE has just about everything your credit card can afford. I didn't have a huge budget, or amount of time, so didn't stop by the massive Yas Mall. Which seemed to disappoint a lot of the customs folks I spoke to along the way through the airport.
Is Abu Dhabi safe for female travellers?
I had no issue with safety in my very short transit through Abu Dhabi. This is a very different experience if you are an expat lady. Do your research there's a lot to be said on this topic, but for me I didn't have an issue. I dressed modestly as I do when flying and stayed in really overly visible tourist spots. The marina for example had a huge expat community, lots of other white people drinking coffee and we saw herds of white people going for a run together.
If you're looking for hotels in Abu Dhabi here's a few simple options;
Treat yourself at the Emirate Palace Hotel Abu Dhabi
Super nice, clean and affordable options over in the city at Grand Millennium Al Wahda
Nice and close to the Abu Dhabi International Airport. Perk it's really cheap!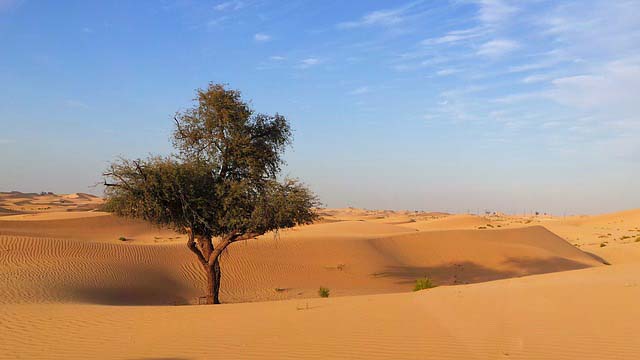 What to wear when enjoying a layover in Abu Dhabi
It's most likely going to be hot. Or super warm at the least. Which will be 110% different to the climate controlled conditions on the plane and in the airport. The UAE is, fashionably speaking a very conservative country. I'm sure by now you've got your flight outfit sorted. Most likely what you're wearing on the flight will be acceptable, unless you wear elephant pants. In which case you'll need to consider taking with you;
A small, yet useful backpack for all your things

I love the Kelty bags for this exact reason. Lots of pockets and a hidden laptop sleeve.
Comfortable travel shoes

TOMS are great for this. Easy to wear, super cute and when you buy a pair they donate a pair.
A nice, compact camera 
The new-ish Cannon 740 supershot is perfect for photos of your coffees and the Mosque.
What was I expecting to experience in Abu Dhabi?
Camels, long robes, sandy dunes as far as the eye can see. Abu Dhabi, a city of wonder just waiting to be explored by little ol' me. Deserts ready to welcome me into a warm afternoon sunset Instagram session. The UAE is an area of the world that for years I've been rather keen to explore, as well as other countries in the Middle East. Yet so far my only experience has been Aladdin (yes the Disney film), Oriental books of male colonial explorers and the internet. So not really an honest representation of the country. Up until this trip I had only had a very short stopover in Qatar. So once more now a great experience or representation. My time here was short and sweet. It did help that I had a friend to hang with, a friend with a car. I did find that Abu Dhabi was expensive and you needed to drive everywhere. Googlemaps may suggest you can walk, but it's not the done thing here.
Would you do a long lay over in Abu Dhabi?
If you're flying with Etihad you might be eligible to do an extended lay over, as in a few days, for no extra air fare. You might even get to take advantage of the airlines complimentary hotels. The best thing to do is check with the airline.
If you do end up having a shorter, not hotel layover let me know what you got up to.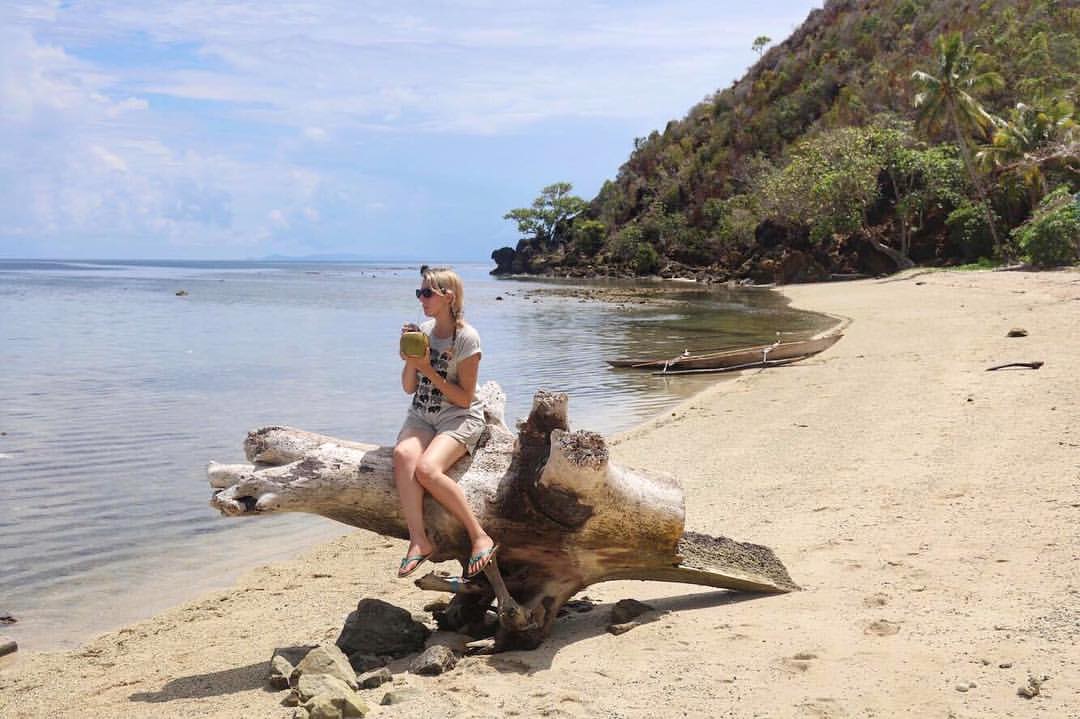 If You Liked This Post You May Also Like:
Just a teeny tiny note on affiliate links – We are a participant in the Amazon Services LLC Associates Program, an affiliate program designed to provide a means for us to earn fees by linking to Amazon.com and affiliated sites. We're also a member of a few others and may make a bit of coin on the side, this is at no extra cost to you.