It's easy to imagine that an experienced traveler is always on top of the game when it comes to flights, right? Well, the reality of the fact is that the more you travel, the more flights you take, the hardest it is to keep track of everything. And I've certainly fallen into that trap of making rather common and boring mistakes. These mistakes can be rather costly.
Recently at a dinner party, someone commented that being as experienced a flyer as I am, that surely I never make mistakes when it comes to travel. From booking to packing surely I've got this sorted? Oh, new friend how wrong you are. So I've gathered a few of my travel friends here to share their failures with you all.
Top Travel Booking Mistakes That Can Ruin Your Trip
And how to avoid them? Well hopefuly the following travel tales of woe will help you in your next booking experience. Also don't think that the below hasn't happened when using a travel agent. We've seen some doozys come across my desk when readers ask for advice. It's simply human error.
Baggage
The first time I booked James and I a trip online, was with Jetstar to New Zealand. The airline had an amazing buy one get one free sale and I eagerly booked us flights to Christchurch. This was before mobile data and internet was affordable in Australia, so as I rushed my booking, and it was my first low-cost carrier booking, I thought I was being savvy by adding only one checked bag for us. Little did I know that I'd actually only booked us baggage coming home from New Zealand! One bag each. An issue that we picked up the day before flying and when the price of additional baggage would have cost us nearly as much as the flights had.
Emma, from Small Footprints, Big Adventures
We left for extended family travel to South East Asia last September. While packing up our home we had many dramas, and arrived at Melbourne airport stressed and tired.
It was our first international flight in many years, and our first big flight with kids too. We had backpacks and luggage that were carry-on sized, yet had booked check-in baggage on one ticket in case we were over the specified weight. I also did a web-check in on the way to Melbourne to save us the hassle at the airport. As we already had our tickets, we sailed through customs ready for boarding. Only then we realized that we'd completely missed the baggage drop! And discovered then that you can't get back into Australia once you've cleared customs too! Luckily – after stressing for another hour – we had a lovely attendant who believed our story and arranged for one of our bags to be taken to check-in for us. And then we finally realized that they wouldn't have weighed the bags before we boarded anyway!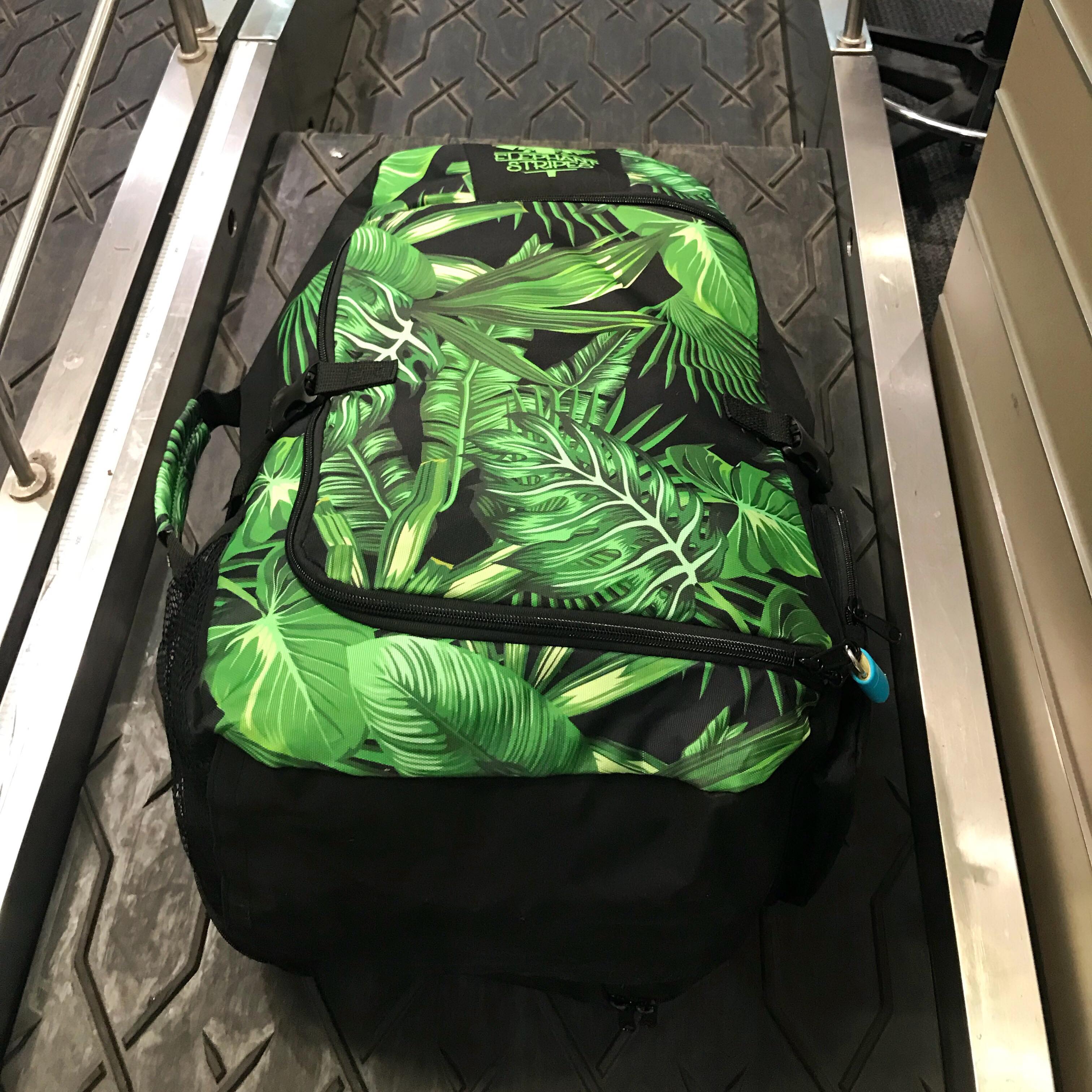 Double Check Those Dates
Ken, from Ken and Karens Travels 
When we were dating, Karen lived in Florida and I was living in Tennessee. We were flying back and forth almost every week. I got super excited when Southwest Airlines posted a round-trip fare between Nashville and Orlando for $58 so I booked 10 trips to be taken over the next several months. In my excitement, I accidentally booked one of the trips backwards; Orlando – Nashville – Orlando. This was in the days before internet check-in and as I knew the flight times, I didn't bother to check my tickets before each trip.
On the day of my flight, I presented myself at the check-in counter in Nashville. The friendly Southwest Agent punched computer keys, looked confused and said: "You are supposed to be in Orlando flying back here right now." I was stricken and it must have shown on my face. The Agent laughed, punched some more keys and "fixed" my mistake correcting the flights at no charge.
From that point forward, I always triple check my booking dates and times before clicking purchase.
Ben from Horizon Unknown
In 2017, I travelled throughout Asia and decided to visit the beautiful Chiang Rai in northern Thailand. As I was short on time I booked a return flight from Bangkok and planned to spend a few days in the capital after visiting Chiang Rai. There were no issues with my first flight, but due to booking the return leg while I was sleep deprived and slightly hungover, I mixed up what day I would like to return to Bangkok.
So when I arrived at the airport on Saturday, I was shocked to realise my flight had left around 24 hours ago on Friday! Considering the cost and availability of my new flight, there are definitely worse flights to miss! It was a great lesson and it wasn't too expensive or inconvenient as I booked a later flight that day!
What Time Is It?
Claudia, from My Adventures Across The World
In the long list of airfare failures I have done, the most ridiculous one has been misreading the time of my flight. I was traveling around Argentina, and I was meant to catch a flight from Trelew to Ushuaia, to visit Tierra del Fuego. Everything had been arranged beforehand, and as the country is huge and I had limited time, I afforded myself 2 days there before I moved to my next destination.
The flight was scheduled to depart at 7:00 pm. I was sure of that. Except, when I showed up at the airport at 5:00 pm, plenty of time before (what I thought was) my departure time, ticket at hand, I realized the actual time was 17:00. I had simply omitted to read the "1"! Needless to say, the check-in desk was closed, and the flight departed right as I walked inside the terminal.
No other flights were available that day, and it'd take me 36 hours by bus to reach Ushuaia. I simply had to give up on that, and the day after I took a 20 hours bus ride to El Calafate instead. At least, I was able to cancel my flight from Ushuaia to El Calafate and get a refund for that!
The Importance of Correct Contact Details
Annick from The Common Traveler
My son graduated from Air Force boot camp in San Antonio, Texas, recently. I booked tickets for my boyfriend and I to leave after work. I must have checked the box of "contact me by email." I don't check my personal emails while I'm at work. During a late lunch I checked on the status of the flight only to find out it was canceled! Sure enough, I'd been sent an email at 9am telling me they were rebooking us on a flight four hours earlier than the original, less than an hour from when I saw this. I ran out of the office, raced to our home to pick up the boyfriend, and ran to the gate. Fortunately, the flight was 15 minutes late or we wouldn't have made it. Since then, I always ask for text notifications!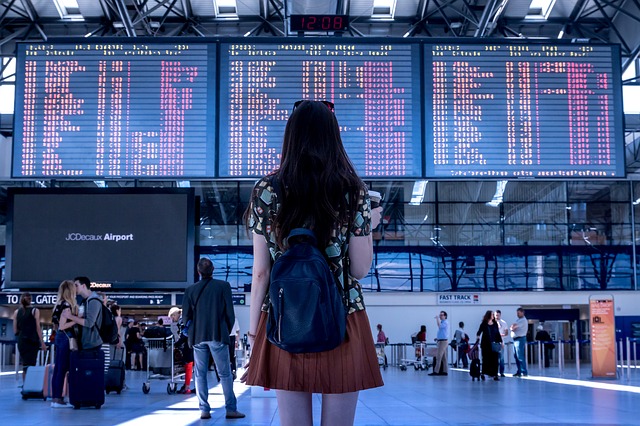 Double Check Your Travel Documents
James from Travel Collecting 
I booked a one-way flight in Santiago, Chile to Auckland, New Zealand that went via Easter Island and Papeete, Tahiti. The travel agent only spoke Spanish (and my Spanish is terrible) and thought that she said that it went via Papeete, Easter Island and Tahiti. One of my dreams was to go to Easter Island to see the statues and the Rapa Nui Tapati festival, so I got excited and booked a one-week stopover in Papeete, thinking I was going to stop on Easter Island. Important to note – Easter Island is part of Chile. So, I checked my bag to Papeete and cleared through immigration, thinking it was strange that I would receive an exit stamp from Chile, but figuring that maybe Easter Island was considered an off-shore territory or something. Well, what a difference a comma makes. I was in the departure lounge when it finally dawned on me that a flight to Easter Island and Papeete, Tahiti meant that Papeete was in Tahiti, and I was headed to Tahiti with just a brief layover in Easter Island on the way. This was not my brightest moment! The one good thing – I was very early. I had to change my ticket, have the airline find my bag on the plane, take it off and reticket it, then I had to go back through immigration and have my exit from Chile canceled. It was a nightmare, but the story has a happy ending and I had an amazing time on Easter Island!
Rachel from Adventure and Sunshine
We flew into New Delhi airport in India just before midnight on the last valid date listed on our e-visas. As we queued at immigration it dawned on us that we had booked our super cheap flights out of India for one day after our visas expired.
There was much hand-wringing and heated (yet hushed) discussion about the best way to approach the issue with the immigration officer. And then it was our turn. We fronted Immigration, positioned our two very tired children front and centre and explained our dilemma. We could wait till after midnight to have our passports stamped, but then our e-visas would no longer be valid to enter the country. Or we could enter the country and change our departure flights. A carefully worded question about whether a 31 day visa would be possible was politely declined.
So we thanked Mr Immigration Officer, had our passports stamped, entered India and changed the date of our 4 flights out. That cheap flight deal was no longer so cheap.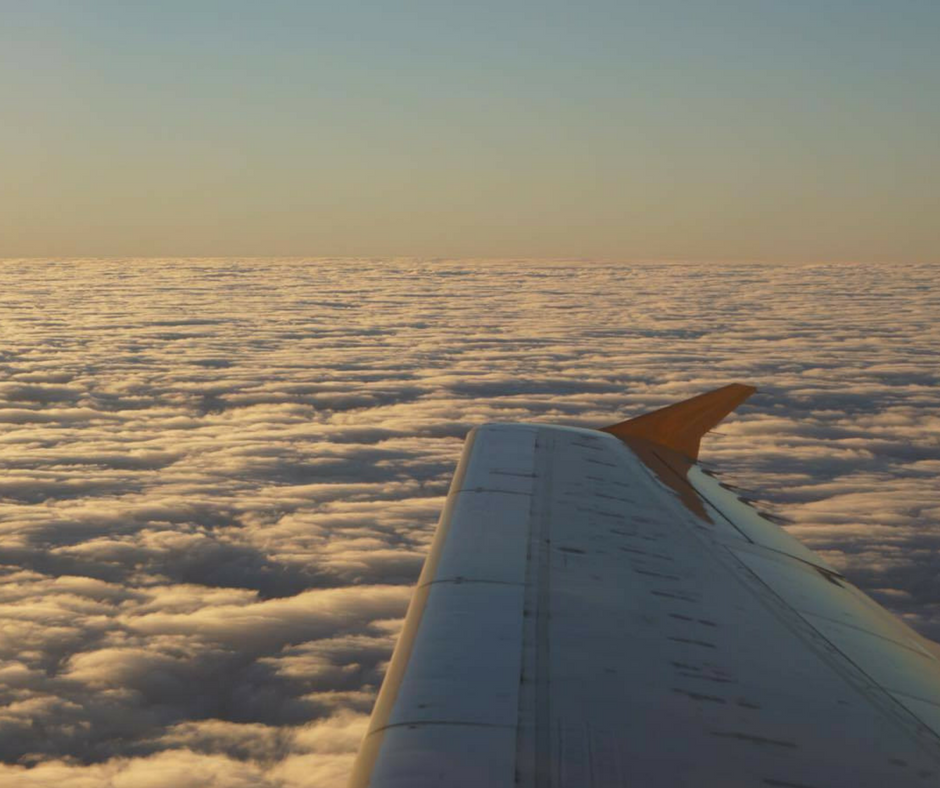 Do You Know Your Name?
Sharon, from Melbourne Family 
My biggest airfare stuff up was when I managed to book a ticket for my then boyfriend in my own name. I already had a ticket for myself and I just wasn't thinking when I booked his ticket and put my name as well. I realised straight away but it was a small South American airline and I could not even get them on the phone!! It was expensive and we could not afford another one so I sent a message to any address I could find and, when we arrived in the city we were due to fly out of, we visited the airline offices every day until they changed it! I now quadruple check every booking before I hit the submit button.
Andra, from Our World to Wander 
My husband and I were supposed to fly from Kathmandu to Delhi on a short notice so he asked me to handle the flight tickets. I easily picked our flight, there were not that many available and the prices were really high, and then started filling in our details. Without double checking.
When I received the confirmation email from the airline I noticed that I had inserted the wrong name for my husband. When we got married I didn't change my name, so we don't have the same surname. I had totally forgotten this detail when I filled in the personal data. I inserted his surname and my name. The airline didn't let us change the details, so we had to buy a new ticket. It was a silly (although funny) mistake that eventually cost us almost USD 250.
Location Matters
Stephanie from A Global Educator 
My first time traveling with a friend, I learned that I should not be trusted booking flights. We were traveling from Melbourne to Brisbane, Australia. The flight prices were too good to be true…there was the catch. Thinking I'd be flying out of the same airport as I came in to, I was sorely mistaken. I'd booked a return flight to an airport over 1 hour out of the city. To top it off, we were told there was no way for us to get there on time. Several anxious minutes later, $100 out of pocket for the taxi ride and we made our flight. Few!

After all that, it's safe to say, that I didn't save money on that trip, but as an 18-year-old, new to the travel world, I definitely learned my lesson!
We all make travel mistakes
Like that time I forgot to pack a bra on my way to a press trip. Or when I booked tickets in reverse for a client. It happens. We are human and these things happen. One thing to consider is that sometimes things happen which are beyond our control. Which is why I always tell people to buy travel insurance. If you can't afford travel insurance than you can't afford to travel!
Ever made a horrible travel mistake? Let us know in the comments below.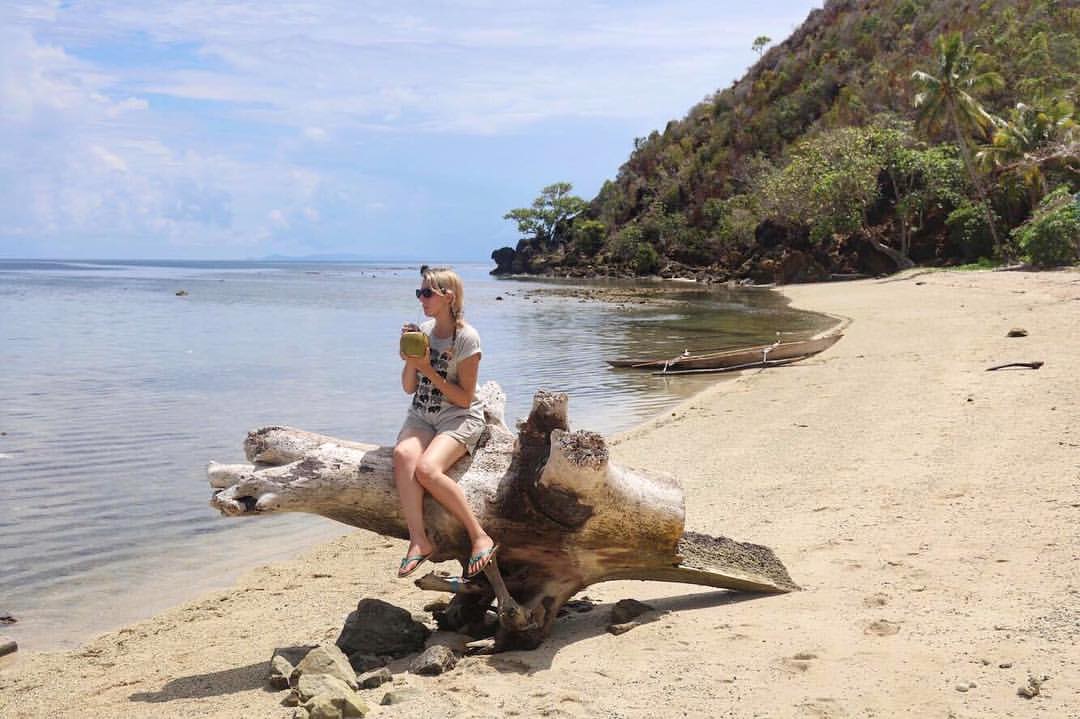 If You Liked This Post You May Also Like:
No Results Found
The page you requested could not be found. Try refining your search, or use the navigation above to locate the post.