Vienna is one of Europe's most beautiful cities and one that I fell in love with. A city full of romance, coffee, and history. Each step seems to take you down another alley of history and into a world of wonder. Despite being there by myself I had an amazing time exploring Vienna. Even when the rain tried to drown my joy, the sun tried to burn off my skin and the people hid from me.
How to have a solo weekend adventure in Vienna
So what is there to do on your lonesome self when in Vienna? A lot. A hell of a lot. Sadly Vienna isn't the cheapest of European cities to visit. Seemingly everyone charges for entrance. Vienna does host some of the most magnificent museums in Europe, however paying full price along the way will seriously suck your coffee budget. One of the first things I would suggest is that you make your way down to the Vienna Tourist Information office and get a Vienna City Card). Depending on which card you buy you can get free public transport and discounted entry into over 210 venues.
On the note of public transport, Vienna does have amazing public transport. Getting to/from the airport is a total breeze and relatively cheap at only euro 6 ish. I paid that little bit extra to take the express train to the Main train station, which was walking distance to my hotel. I really wouldn't bother with getting a private transfer to your hotel unless you are arriving stupidly late.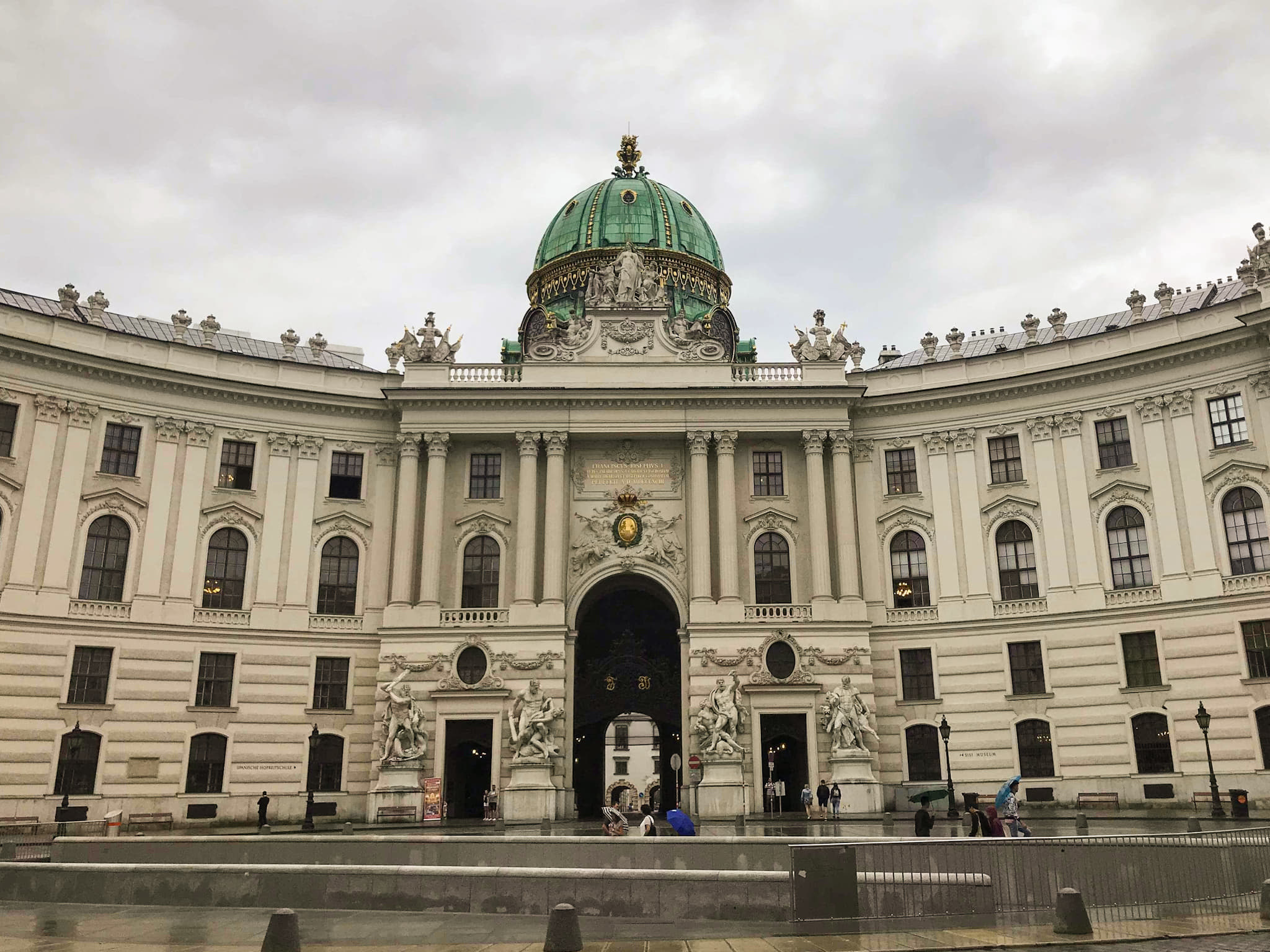 Where to stay in Vienna?
Vienna has a lot of amazing accommodation on offer. As I had just flown from Australia, via a ten hour layover in Qatar, I knew that I wanted a hotel in a quiet area, close to public transport and easy to get to a night. Without dropping style and functionality. So I stayed at the wonderful Hotel Zeitgeist. Only a two-minute walk from the main train station. Staying here was a pure delight in the middle of a bustling city.
From the moment that you arrive the staff are warm and welcoming. The room itself is petite but perfect for me. I needed a space that had a decent bed for me to sleep on, a desk to work from and quiet. Even though I sleep just about anywhere I'm also stupidly sensitive when I'm overly tired.
The facilities here are utterly divine and designed for the traveller. Sometimes when I stay at hotels I think that the rooms and facilities are either designed to squish you in like sardines or they are so next level thinking that the chairs aren't sittable, the breakfast is bland and you don't really enjoy your stay. Not here. The Zeitgeist is made for the traveller to enjoy their time in the space. The breakfast is one of the most diverse that I've eaten. Offering traditional European breads, cheese and deli meats. As well as an American twist with pancakes, scrambled eggs and so forth. I'm not going to admit how many serves of scrambled eggs I ate. Let's just say that I got my money's worth and ate a late lunch every day.
*Perk – if you book directly with the Hotel Zeitgeist you get a few extra perks, like a pocket wifi. Which I used everywhere. No worrying about trying to find free Wifi. I even made calls via WhatsApp using the pocket wifi. Loved it!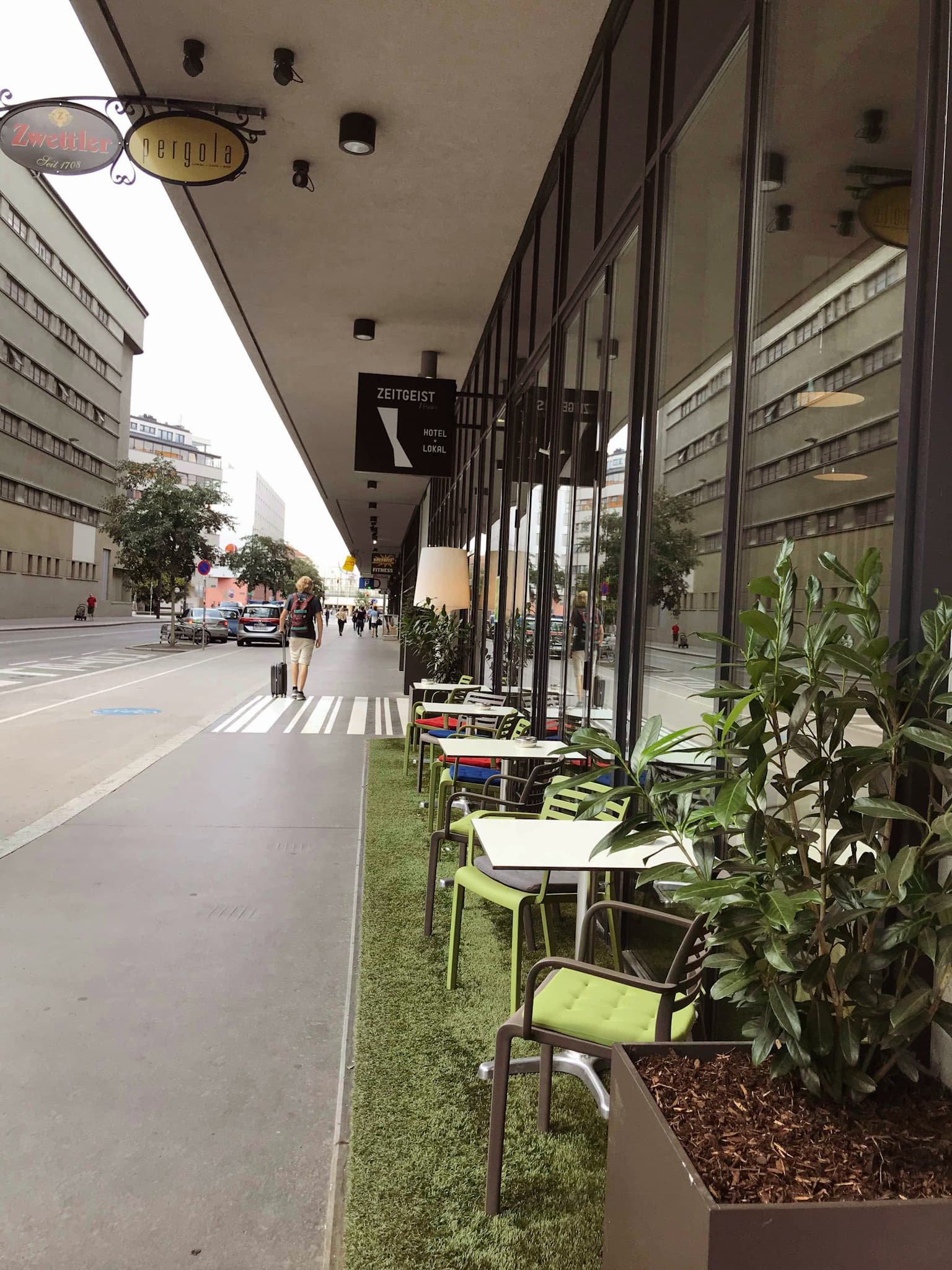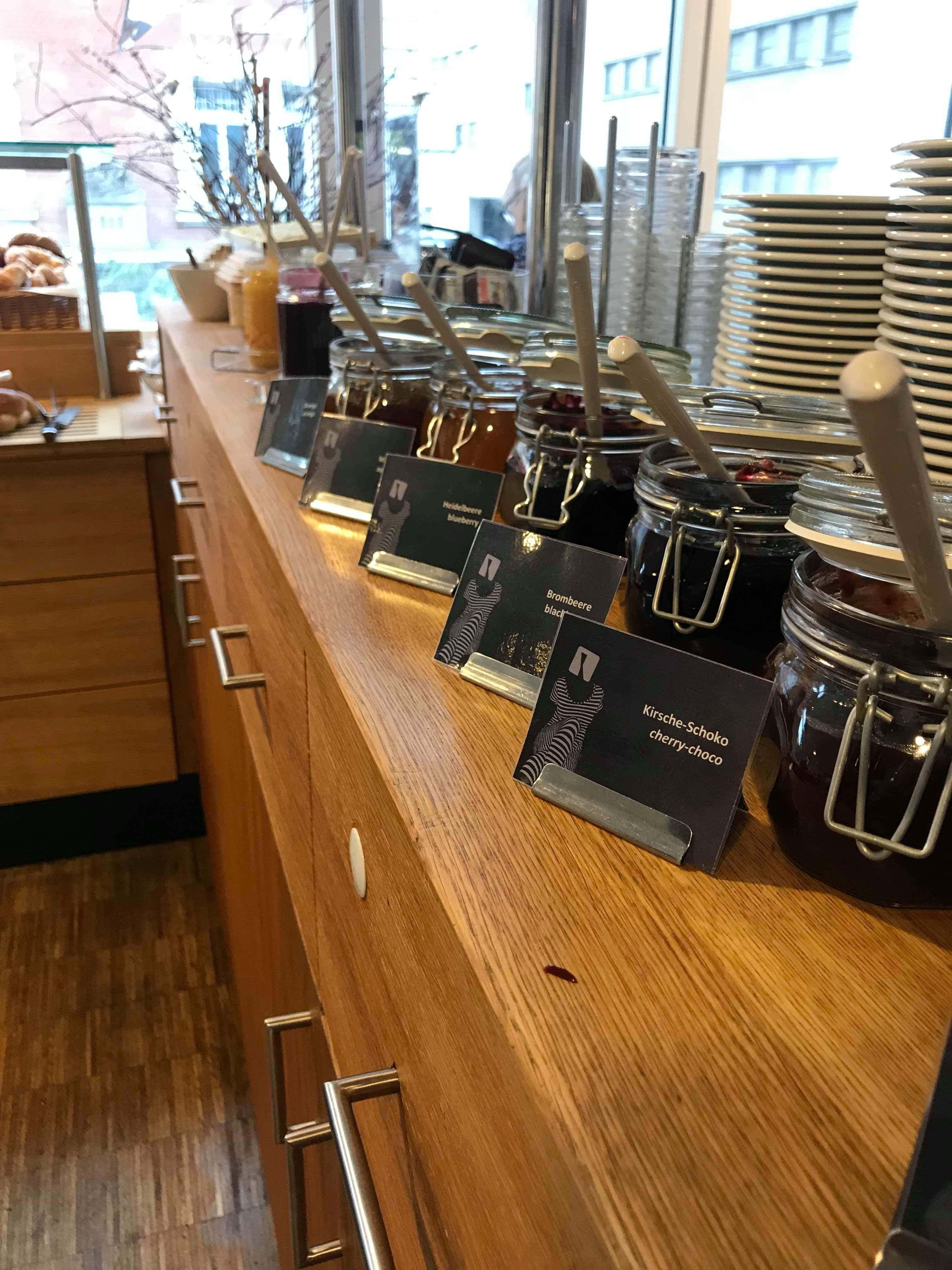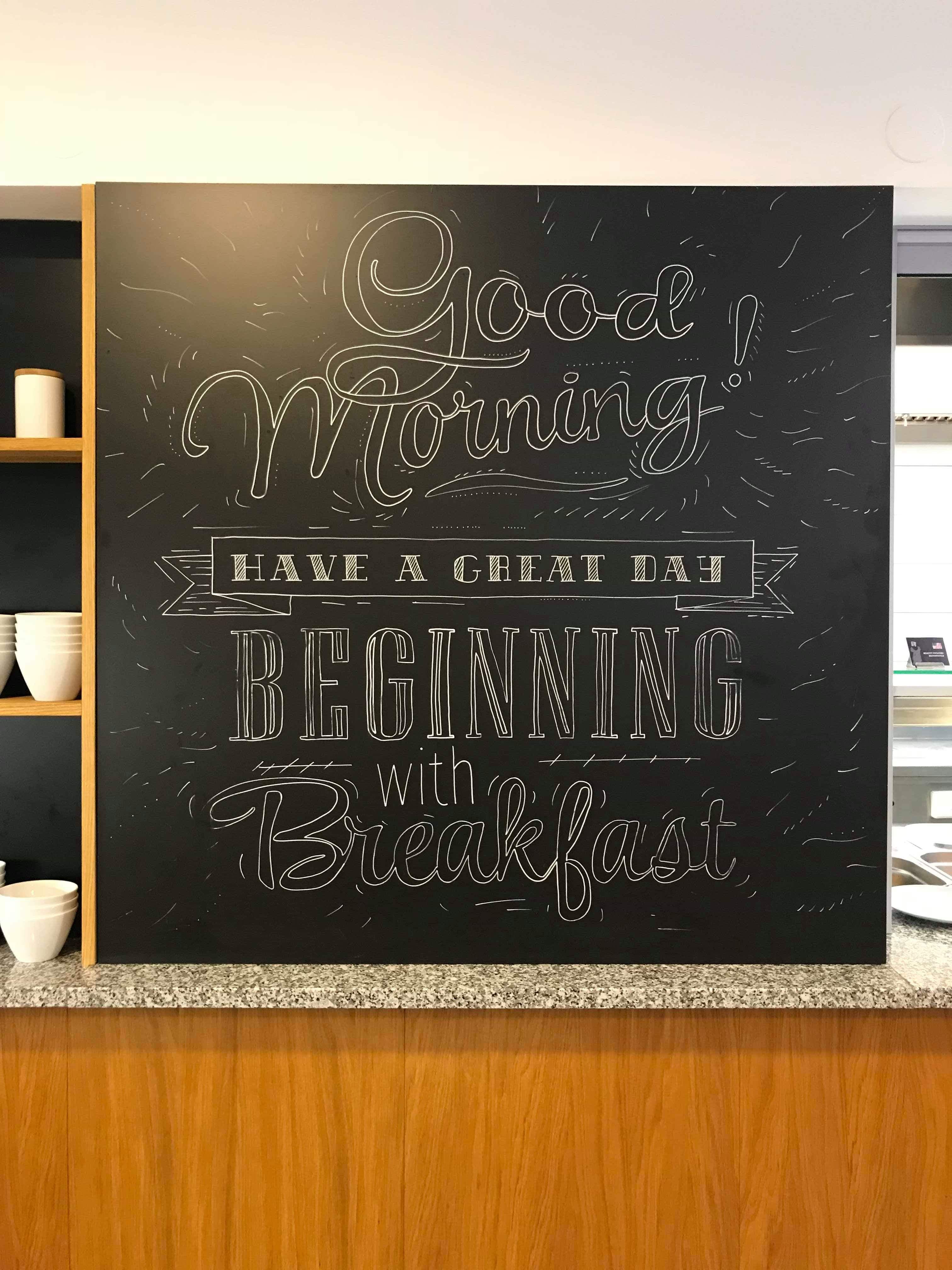 So what do you do in Vienna in a single weekend?
There's so much to see and do. I can't honestly say that a weekend is enough time to see everything in Vienna. It's just enough time to get a delicious taste of what the city has to offer.
Go to a coffee house
Vienna has a vibrant coffeehouse community. Old, old school coffee houses. Unlike Australian (and similar countries) cafe cultures where you are in and out before your latte cools off the Vienna coffee houses are happy to have you there for as long as you like. So much so that I had trouble getting the bill when I wanted to leave. I did order a traditional Vienna coffee but was rather disappointed. It was mainly froth and little coffee. However, the cake was amazing.
Once you've spent a few hours basking in some old European glory of a coffee house it's time to explore the wonders of the new age wave of coffee. If you have the time the hike out to the suburbs to visit Coffee Pirates is well worth your time.
The new wave of cafes are well worth visiting. I did trek around the city in the sweltering heat to find some great places and I wasn't disappointed at all. Points of interest – Coffee Pirates (Spitalgasse 17, 1090 Wien)  and Balthasar ( Praterstraße 38, 1020 Wien, Austria)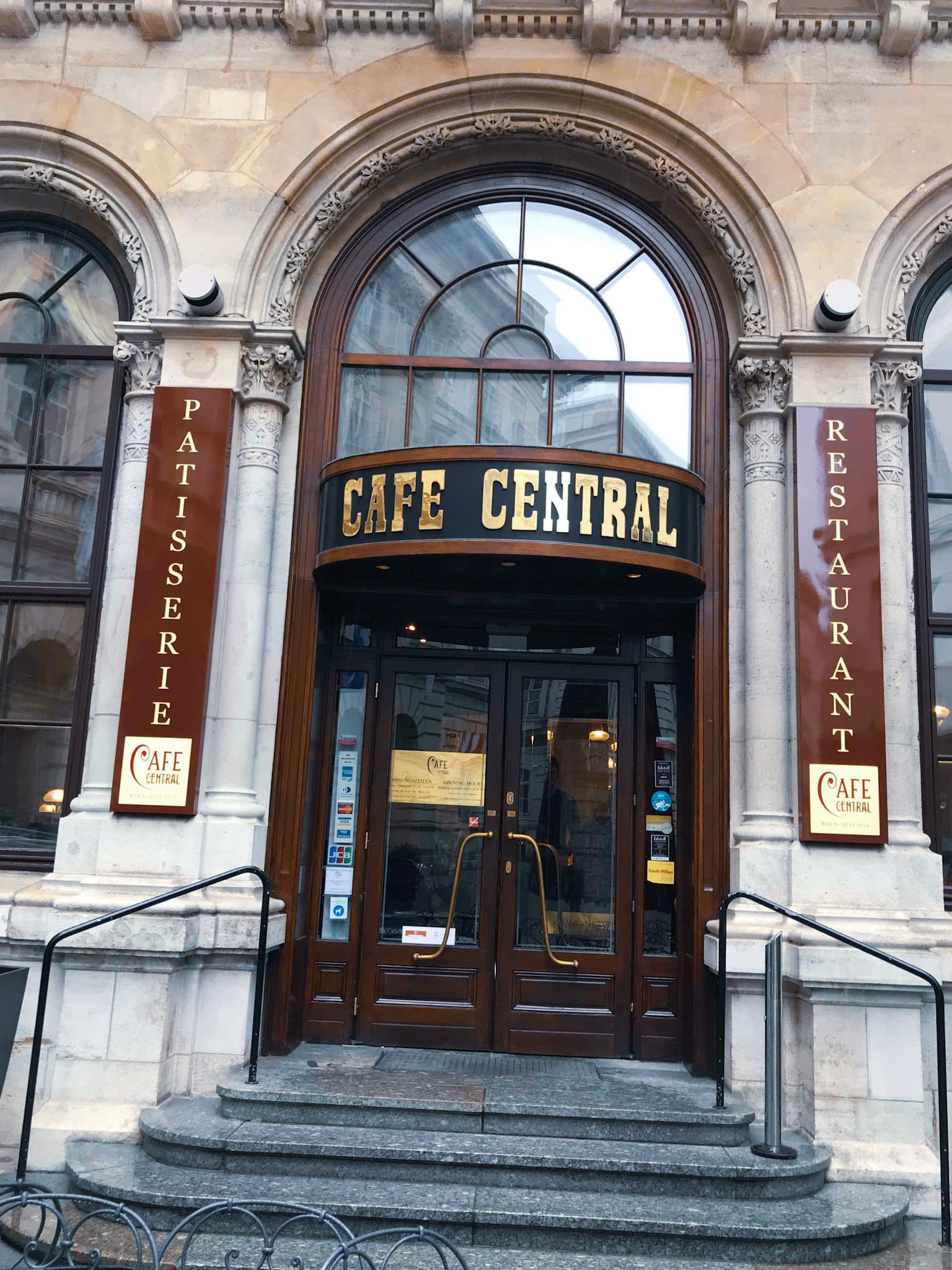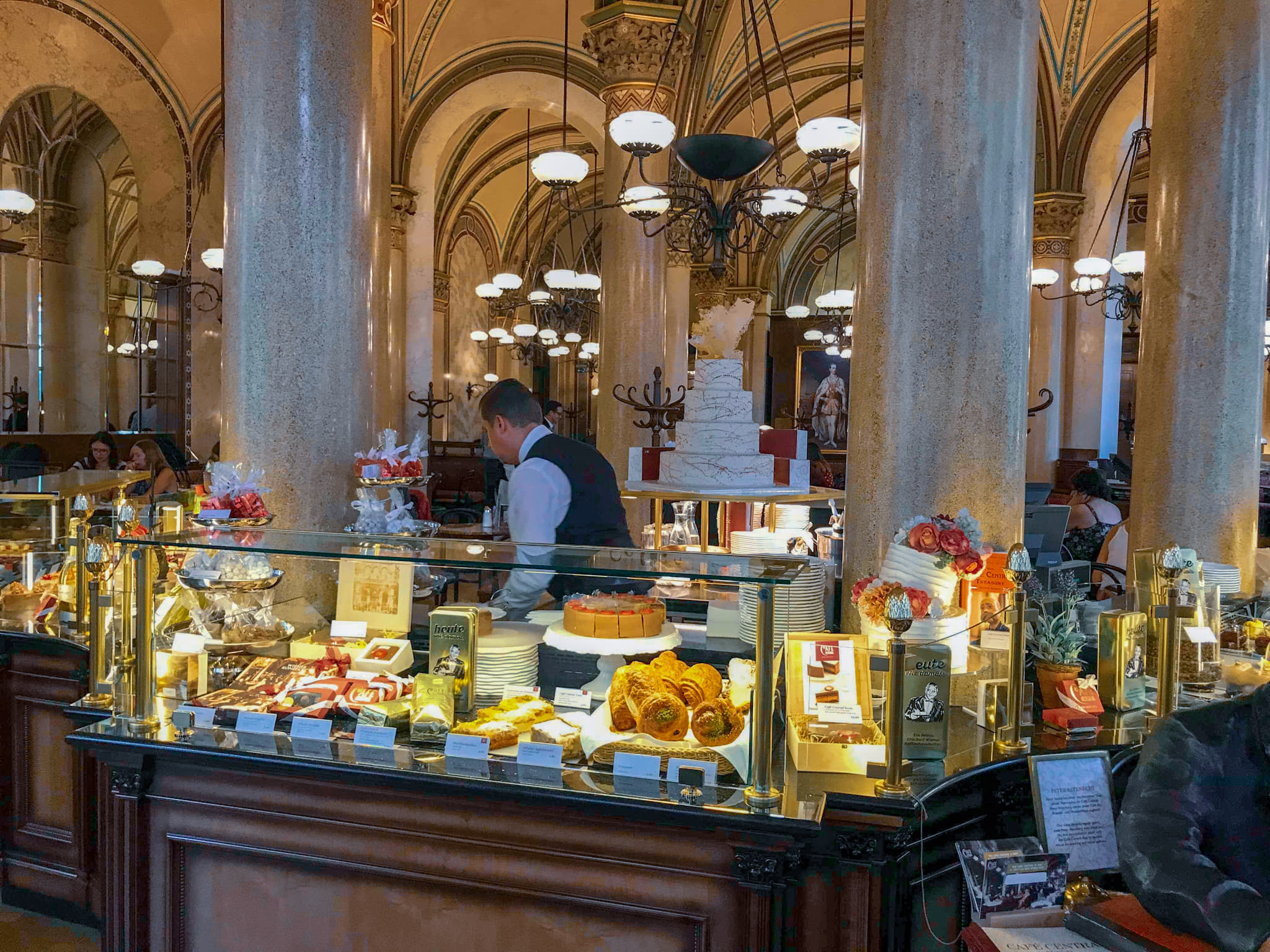 Enjoy the wonders of the Spanish Riding School
Many, many moons ago a very young Jean was taken to see the Spanish Riding School stallions when they visited Melbourne. Fast forward 20 odd years and here I was living my best life in Vienna and getting to see the school where all the training takes place.
In July the stallions are out on summer vacay. So instead I went on an afternoon tour of the facilities. Booking tickets early is paramount here. I got up at 8am and walked to the Spanish riding school hoping to get in on an early morning tour. 2pm was the earliest I could get in! If you do have the time and it's not July then I'd suggest you go and see the early morning exercising session. So book your ticket now.
The tour takes you through the stables, around the arena and working areas. It's fascinating to see the tradition and areas that are usually unseen. Some people are a bit miffed that there is now a commercial side to the school. However several years ago the Government removed their support and funding from the school. These wonderful horses and the staff need to eat and be paid.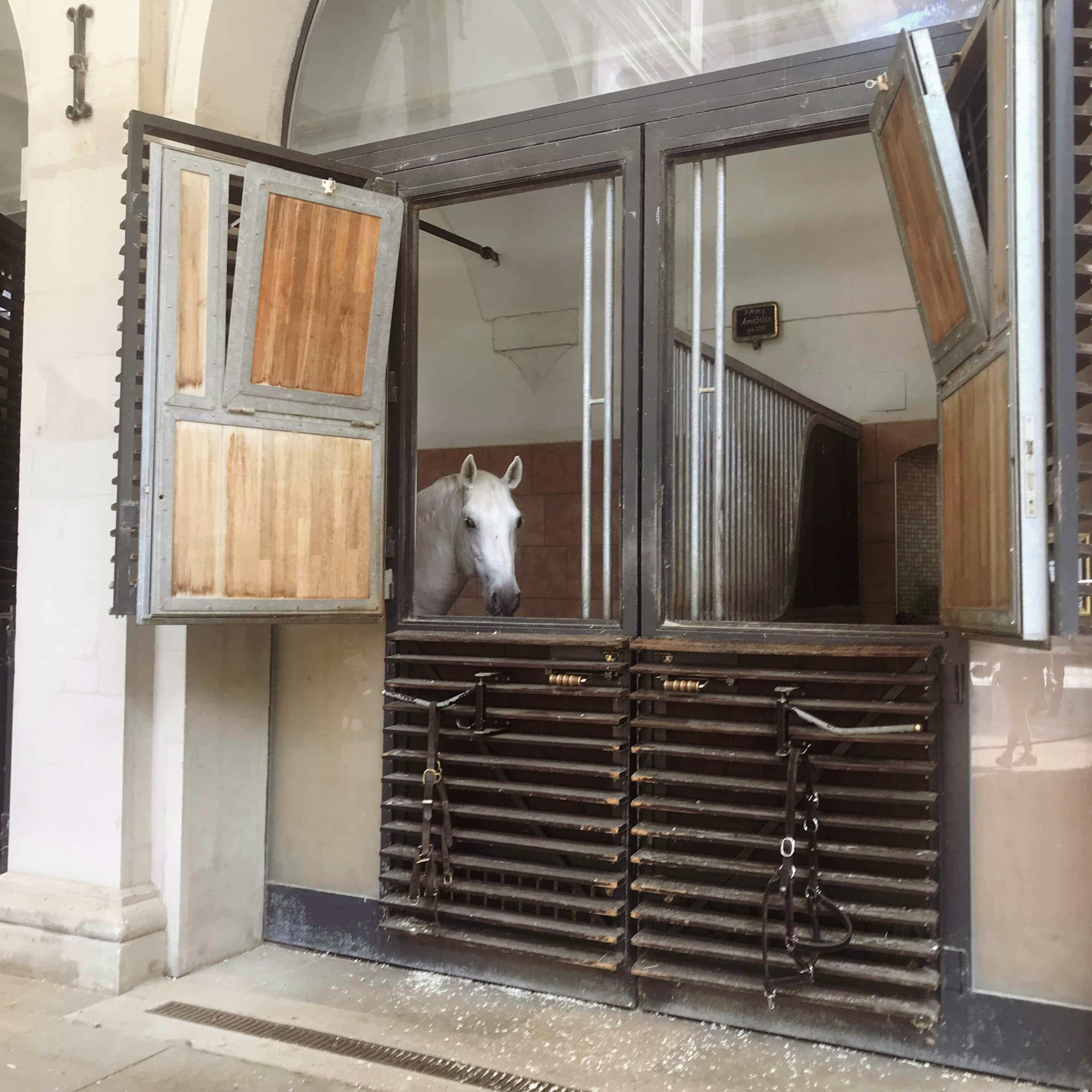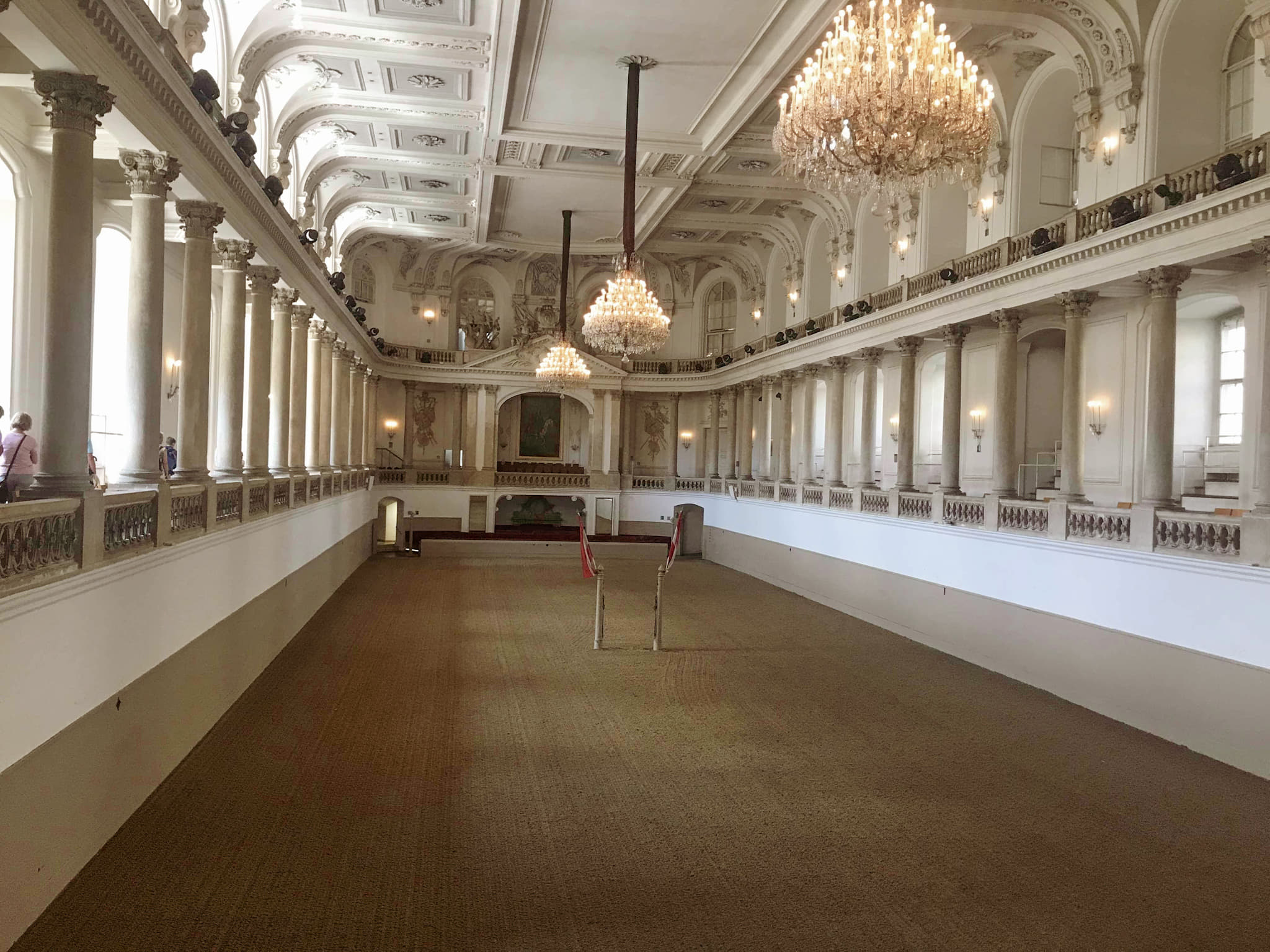 Gardens at Schonbrunn Palace
Free
The gardens around Schonbrunn Palace are utterly divine. And worth the sweat if it's a hot day. Like a lot of places in Vienna the gardens and surrounds are free to enjoy but entering a building and you'll need to pay.
Another fun fact about Vienna is the vibrant LGQTBI scene. It's an incredibly safe city to travel in, and not just for the solo female traveller. Folks of all kinds are welcome! 
Eat a Schnitzel at Figlmüller
Have you actually visited Vienna if you don't spend a lot of money on a delicious schnitzel at Figlmüller? No you haven't. It's an institution in Vienna and certainly a wonderful place to go and enjoy a delicious meal. Be warned though – this place is super amazingly crazily popular. If you want to go to the original restaurant make sure you make a booking! It's easy to do online but it does need to be done. I didn't and I was given the choice – a three hour wait in the laneway in the hope a table pops up OR walk around the corner to their second store. And being a solo traveller I was in, seated and drinking an amazing sparkling wine within 10 minutes.
One of the perks of eating here was that solo travellers were warmly welcomed. There was a number of single tables scattered around the place and all were being attentively taken care of. 
Book your table at Figlmüller today.
Really is it a trip to Vienna if you don't get a slice of strudel and a Spritz? No it isn't.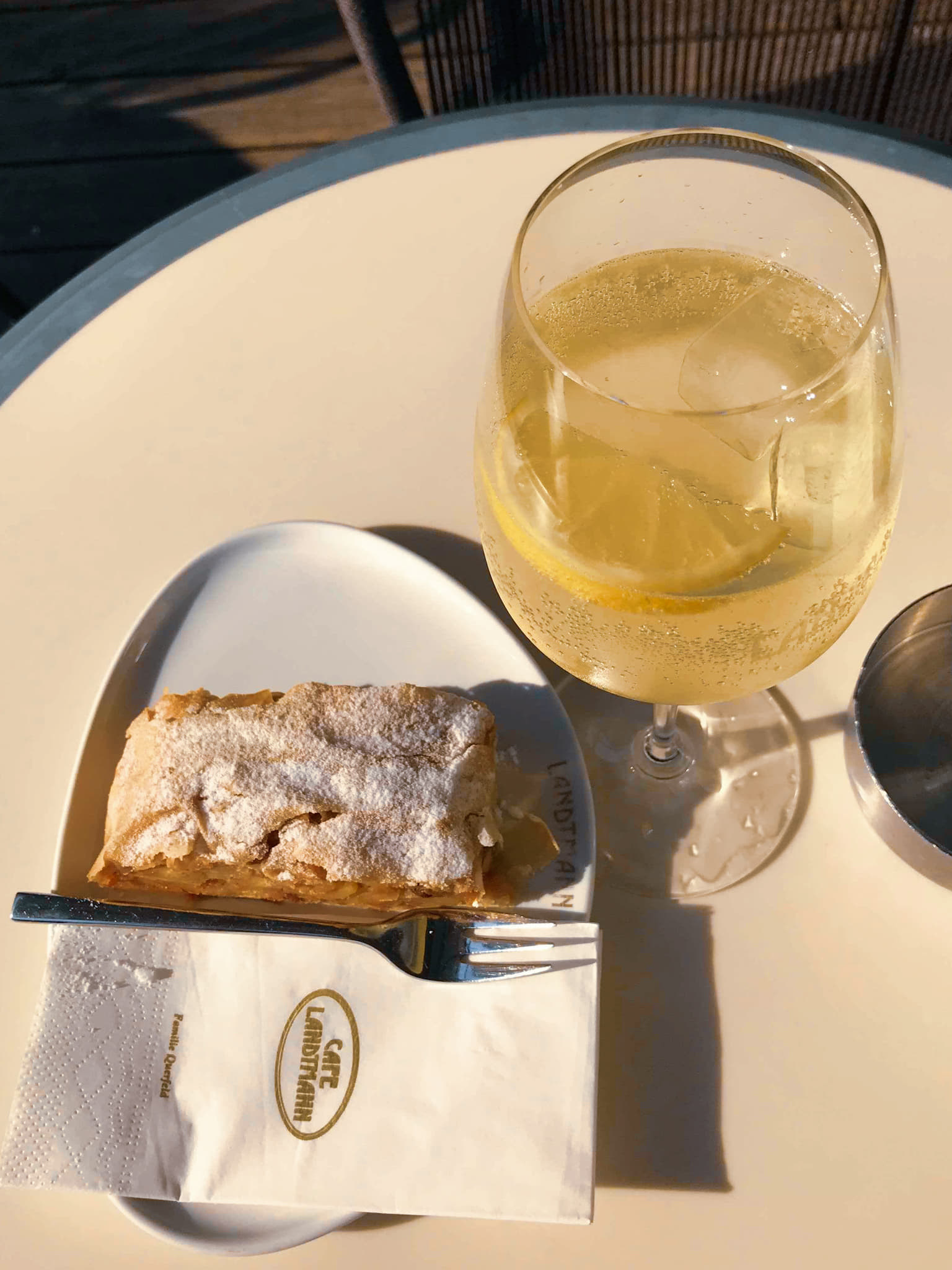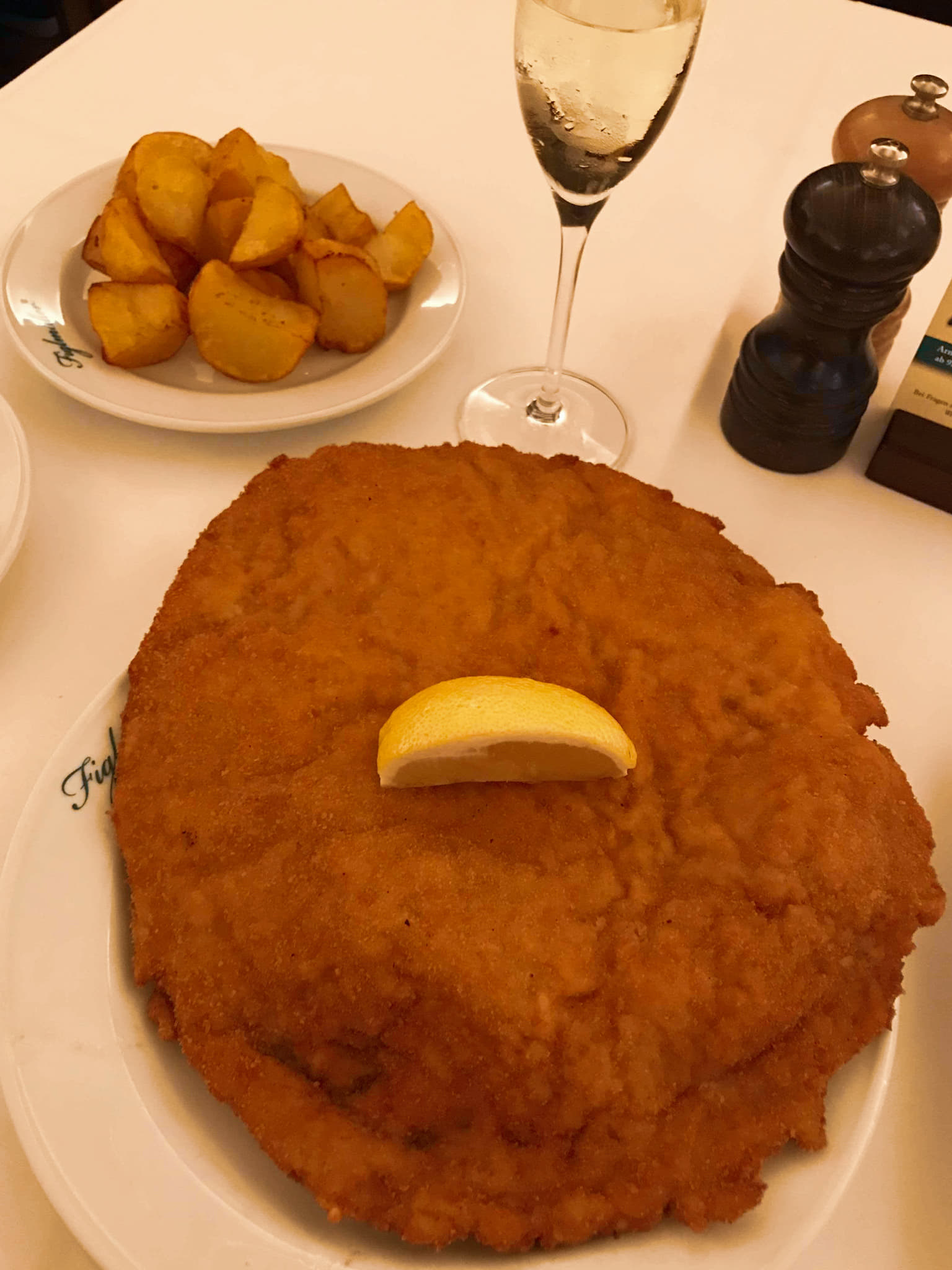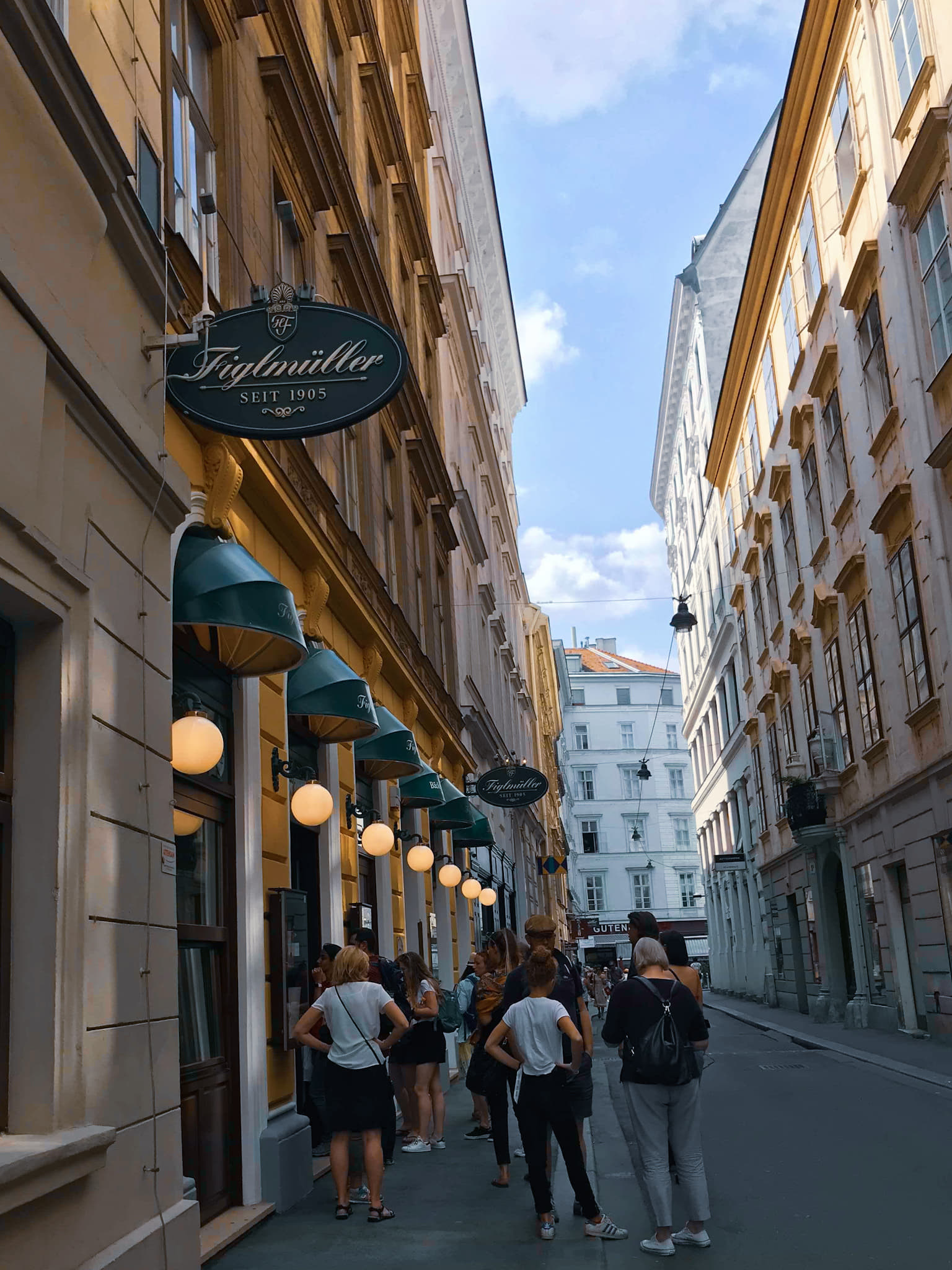 Is July a good time to visit Vienna?
The weather when I was in Vienna was manic. It flipped from torrential downpour for the first 24 hours to crazy hot, can't breathe and having three showers a day. Which did make packing for a day of exploring rather difficult. As my hotel was so easy to get to I did generally come back in the afternoon for a shower and a snooze before heading out in the evening.
Which begs the question – is July the best time to visit Vienna? I'm going to say no. The city is crazy hot and a LOT of touristy things aren't closed or are operating on very limited schedules. Seemingly most of the city escapes from the heat of July. Vienna as a city was built for the cold, not 36c+ days on end. If I had a chance I'd come back to Vienna around Christmas time. Enjoy the Christmas markets, long days in coffee houses, ya know how it goes.
Vienna is a beautiful city to walk around
There's no doubt about this. Vienna is one of the best European cities to walk around. At no point did I ever feel unsafe. I took minimal public transport and that was usually when my legs were too tired or the spot I was going to was just too far to walk.
If I had more time I'd look into hiring a bike to explore more areas.
How much money do you need to enjoy Vienna?
Well, that really depends on what you want to do. I did spend most of my time walking around free city sites, drinking coffee and enjoying all the food. So 90% of my budget was on coffee, cake, and schnitzels. The things that I spent money on generally happened after I'd had a few drinks. Like the $25 water bottle I bought from an outdoor store. 
Accommodation is around 100 euros per night for a reasonable hotel. Hostels can be slightly cheaper but occasionally they aren't. Hotels do book up rather fast so I'd suggest booking one now and if you find a better deal canceling it.
Book your hotel in Vienna today
There's so many free things to see and do in Vienna. I went to a free music concert at the Town Hall. Make sure you check out the Vienna Tourism website to see what's happening. Christmas is a wonderful time to just walk around and see the Christmas markets, even if you don't have a big budget to spend. 
What to pack?
A little bit of everything. The weather really was odd when I visited in July so it's always best to be prepared for hot weather and wet weather. Unless it's during the winter, in which case rug up! Shop my Amazon store today for stylish winter wear.
Traveling beyond Vienna
It's such a breeze to catch a train from the main train station to just about anywhere in Europe. I was easily able to catch a train to Ostrava in Czech Republic. One thing I would say is that the train stations are amazing. So informative. Whilst you are in Austria. As soon as my train crossed over the border to Czech there were no announcements and there is very little time to get off the train at each station. Google Maps was a lifesaver when I was trying to get off the train. 
Have you got any questions about what to do when traveling alone in Vienna?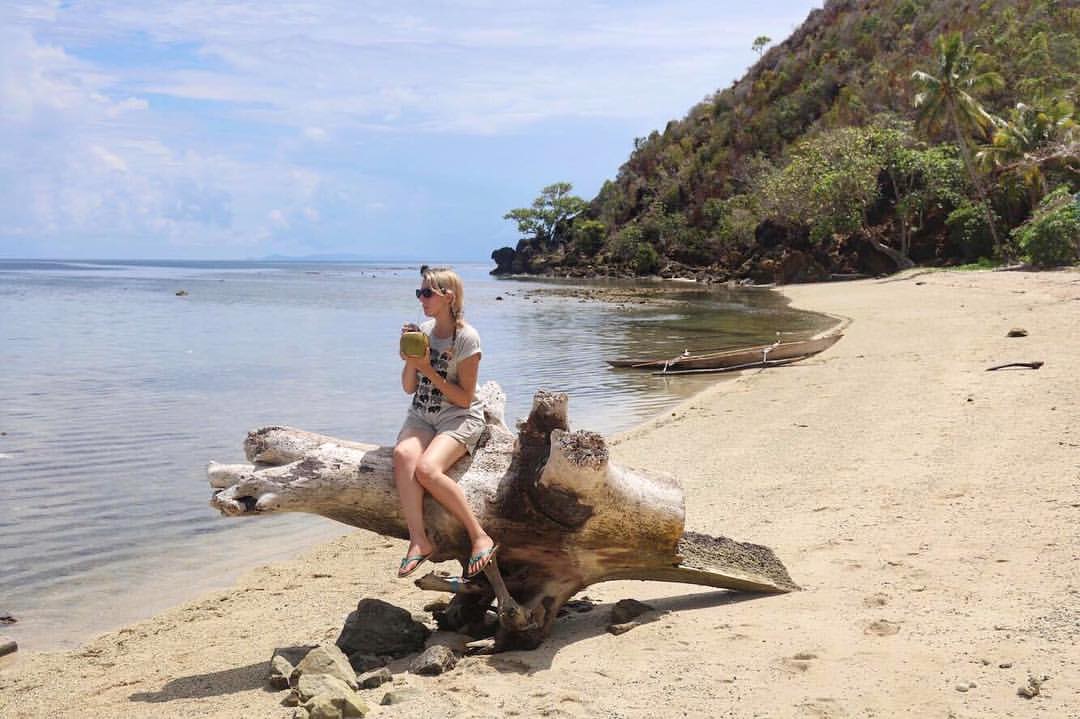 If You Liked This Post You May Also Like: