Harajuku is one of the oddest places in Tokyo, yet it offers the interested traveller a unique cultural insight into the sub culture of Japan. Without a doubt one of the most unique and fun things that I did on my recent trip to Japan was exploring the varied streets of Harajuku, through the super kawaii and Instagram worthy street foods. When I was invited to join the most amazing Gizem on a Instalicious food tour of Harajuku how could I possible say no?
You're right I couldn't, I didn't and here's what happened on my Instalicious Tokyo Food Tour! You'll also notice that despite the magnificent street art, and Harajuku is one of the only areas in Tokyo where you will see such street art, I failed once more at being an Insta-model. 
Foodie Adventure Japan's Instalicious Tokyo Food Tour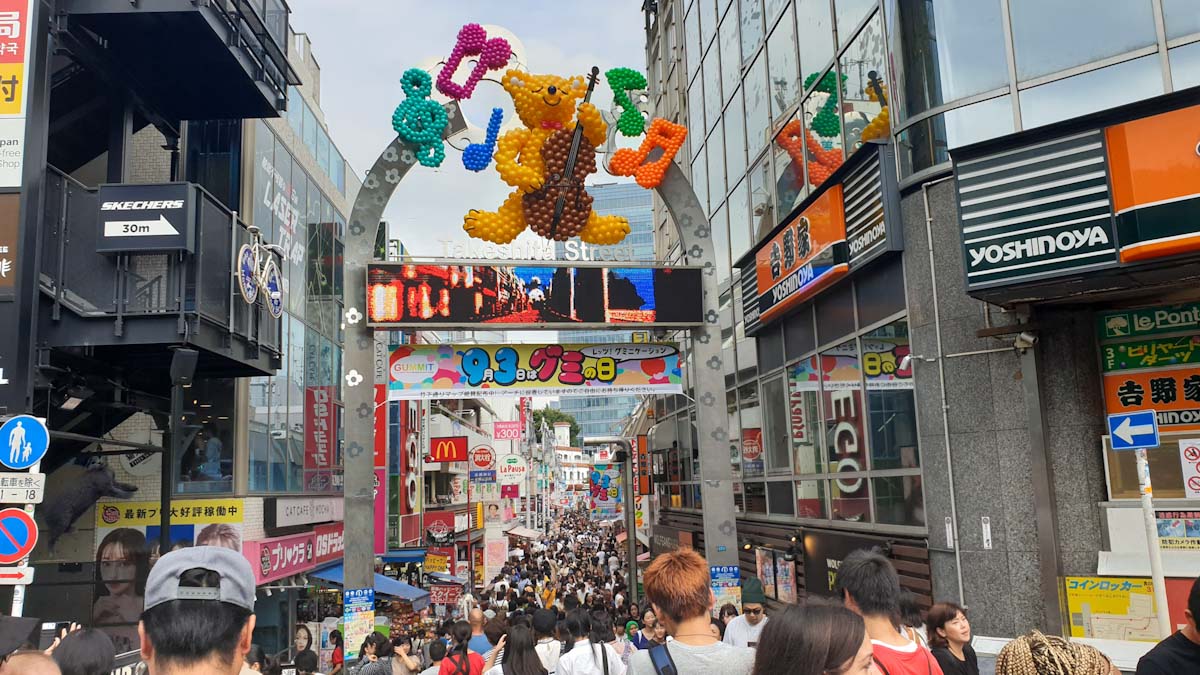 Firstly A Brief history of Takeshita – Dori & Harajuku
Takeshita-dori is the super popular and really narrow lane crammed with shops. This street runs for about 350 meters from JR Harajuku Station toward Meiji-dori. The current information suggests that this area became popular with the fashion forward young folk in 1974, when a 9 story department store was built. Unlike some of the shops in Takeshita-dori, the massive Palais France was demolished in the early 2000s. Yet the history of Harajuku as being an area for the fashion forward and savvy consumer goes back as far as WW2, when US soldiers were based in near by Yoyogi Park. The area that we now know as Harajuku started to develop as stores popped up, importing furniture, clothing of toys from the USA for all those soldiers. Skip forward a good 40 plus years to the late 70's and early 80s and things get a bit more fun and a little less American and a lot more kawaii. 
In 1977 the area of Omotesando is closed off to traffic on Sundays. Now in true Asian style the young folks take to the now carless streets. And the unique fashion follows along with the groups of dancing teenagers. For many years one of the most odd tourist things to do was on a Sunday head down to this region of Tokyo and watched the transformation of teenage girls (yes it's mainly girls but there are a significant male community too) from petite, delicate flowers to pieces of walking art. When I first visited Harajuku 17years ago the area was in it's punk phase.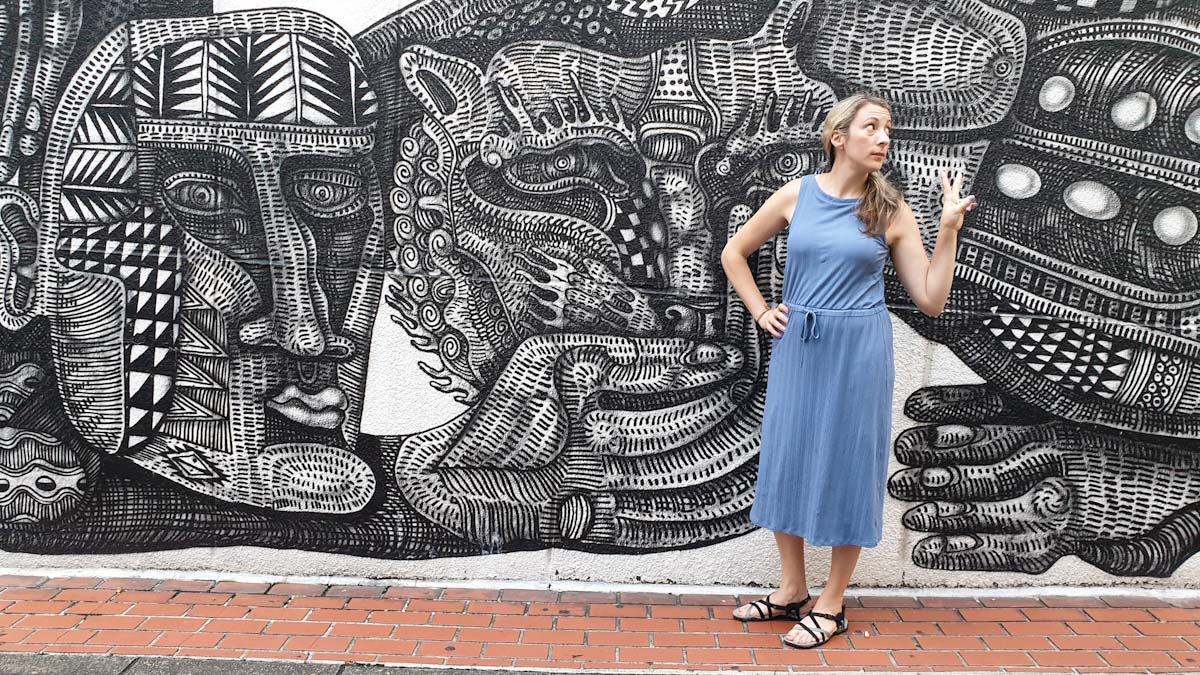 Where are we now in Harajuku culture? 
If I had to simply explain where Harajuku culture currently is at in it's life-cycle I would say a rainbow. Like you've literally walked into a rainbow of cats, unicorns and kawaii things that are all smooshed together and the these bright pretty things will cost you a pretty penny. This area isn't for the bargain shopper at all. The clothes, the food, even at 7-11 ATM will smack you with extra fees. This area has fastly become a cash cow. Which is causing some cultural issues, such as a high turn over of stores. High rents, fickle shoppers and really a lot of noisy folks, who aren't spending money, is resulting in  shop owners unable to fund their little kawaii ventures.
NSFW and a child warning – Harajuku is an area of Tokyo that is opened minded and liberated in many ways. The usual meek Japanese personality isn't found here at all. There are many shops that are very niche specific and many more that are very adult in nature. These are on the streets, on the second floor and aren't hidden away at all. So if you do have younger children just be aware that such outfits are on display. Also with the old school Harajuku punk stores, the stores owners and workers have been there for a long time. These people are exceptionally passionate about their own little piece of subculture and really don't appreciate being made into a tourist hot spot. Don't be surprised if you see a sign using some very clear language expressing their displeasure at you looking in their store and taking photos.
Fun fact – Takeshita-dori has been designated an adult entertainment-free district. So you won't see any pachinko parlors or "fuzoku" sex shops nearby. 
The uniquely Instagramable things to eat in Harajuku 
The
Instalicious Harajuku
tour goes for around 3 hours. This might change if you go on a really crowded day like we did. We also spent a lot of time laughing, eating and just generally walking around enjoy each others company. Now I'm not going to take you on a moment by moment walk through of where we went and what we ate. Instead I'm going to show off my four favourite spots along the way. Gizem's tour offers you a really unique insight in Tokyo, fashion, food and what it's like to live as an expat in Tokyo. Even after our tour while we were in Tokyo Gizem was happily answering all our odd questions. 
Disclaimer – we were hosted on this tour by Gizem. But rest assured y'all know that I'm only going to tell you about the amazing adventures and I'm not afraid to tell you about the bad experiences too. Like that estancia in Argentina
Cool me down with cookies 
What happens when a New Zealand cookie company comes to Tokyo? Well you get delicious cookies, Instagram worthy spots and an amazing frozen milkshake with cookie. Perk you get to keep the bottle and a floaty ring with each milkshake purchased.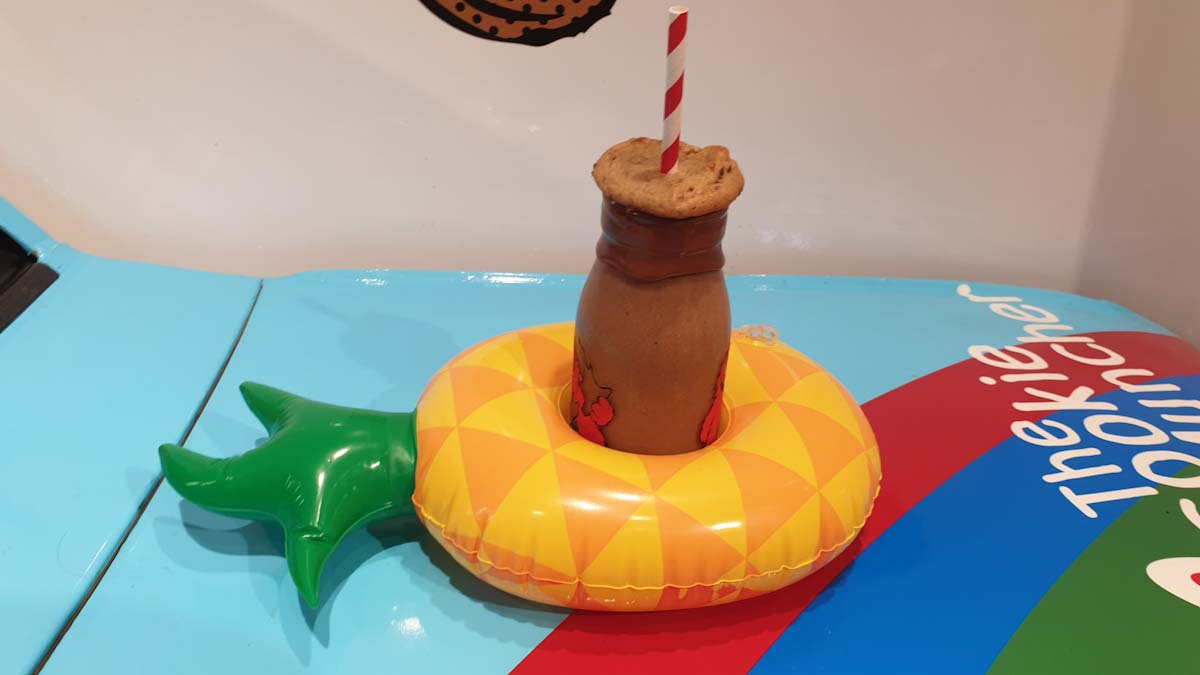 Fairy floss as big as your head. 
Perhaps not safe for the diabetics in the audience but I feel like this sweet treat has almost become a right of passage in the Harajuku Food Tour industry. There are big lines trying to get in here but rest assured the store has your typical Japanese efficiency and you'll be in and out faster then you can eat your cotton candy. Which is good because you'll need to devour this fairy floss like it's 1999.
*Seemingly Fairy Floss is an Australian term for cotton candy.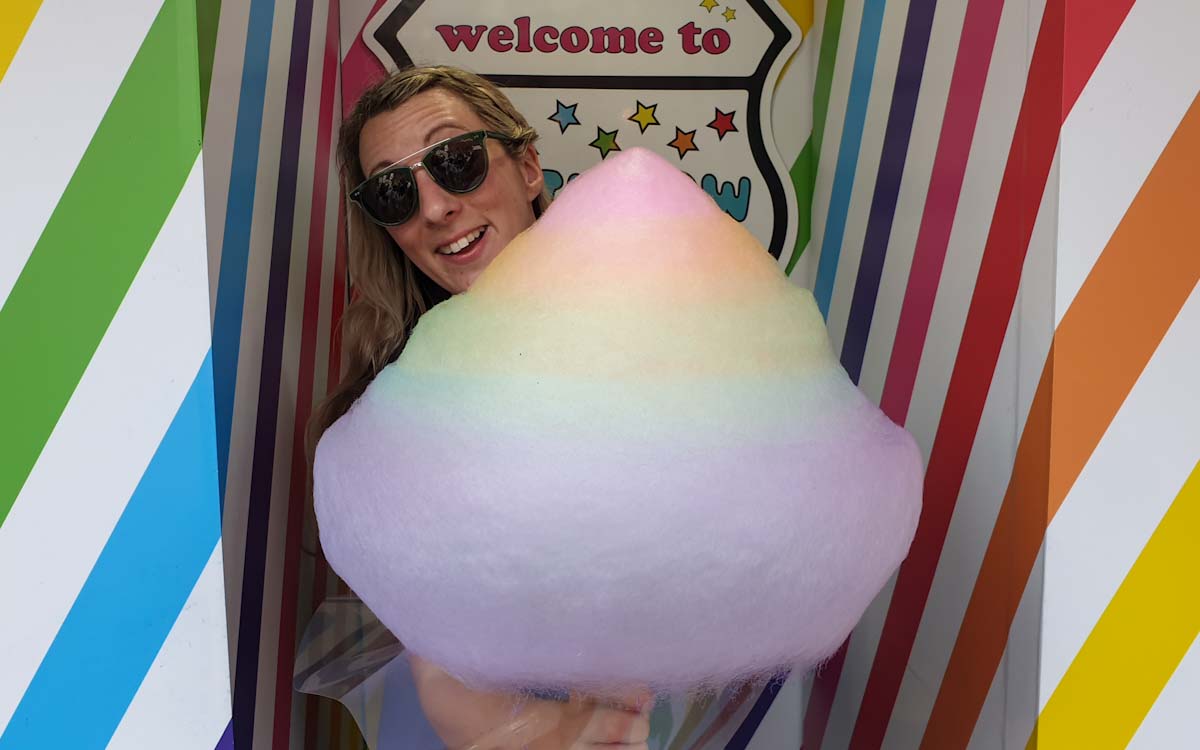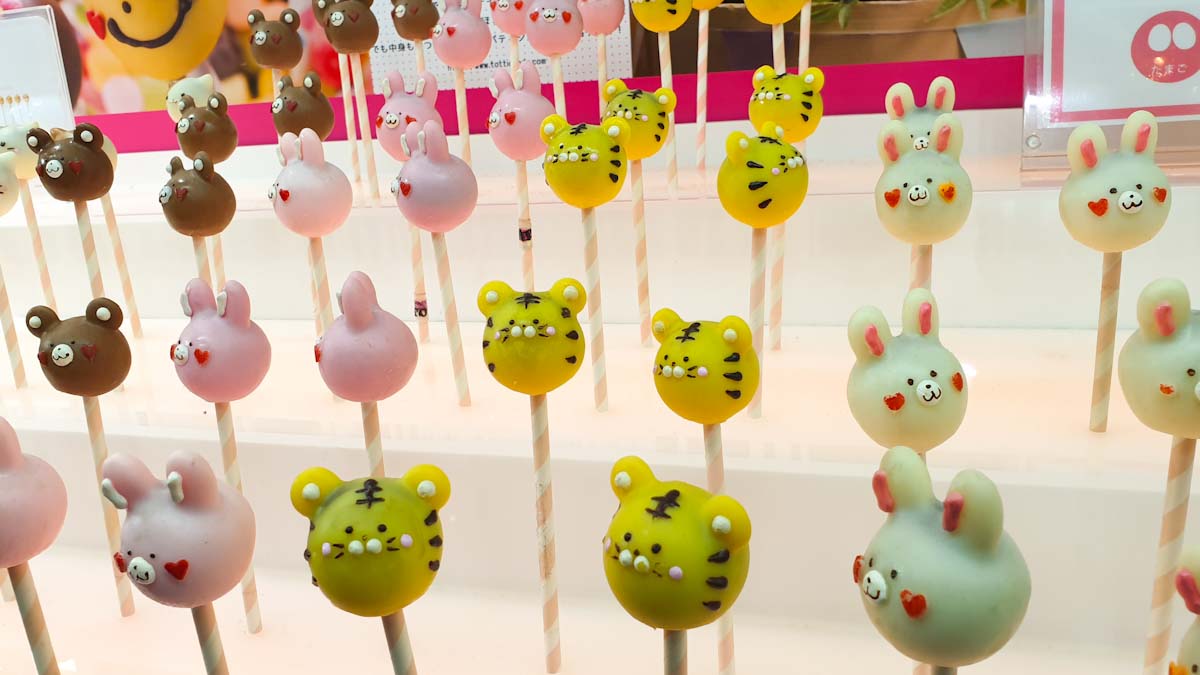 Kawaii Styled Ice cream
There's no shortage of ice cream deliciousness in Harajuku but how could I resist a koala ice cream? As you can see I couldn't. It was a delightful experience of ice cream delish and potato crisp joy. 
Don't forget that all this walking, talking and eating will leave you thirsty and with sore feet. For less then $25 you can get these amazing kawaii inspired items. Check out the prices on Amazon and kawaii delight!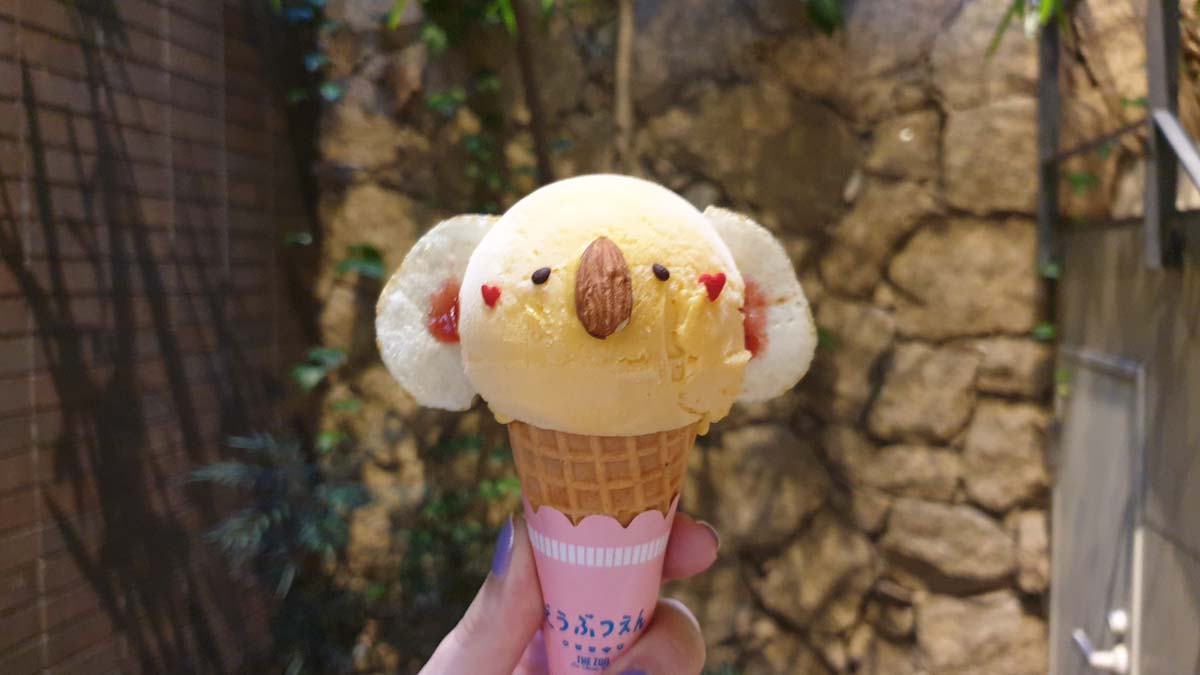 Final thoughts on this Instagram worthy Tokyo Food Tour
Now I've only shown you a very brief over view of the things that I loved devouring on this tour. I don't want to spoil the fun that awaits you should you decide to go on this tour with Gizem. One of the joys of taking a food tour with an expat is learning about the history and food culture from a very different perspective.
Gizem was an amazing host, and it was a lot of fun hanging out with her on the tour and afterwards.
So don't hesitate to book yourself an Instalicious Tokyo Food Tour today!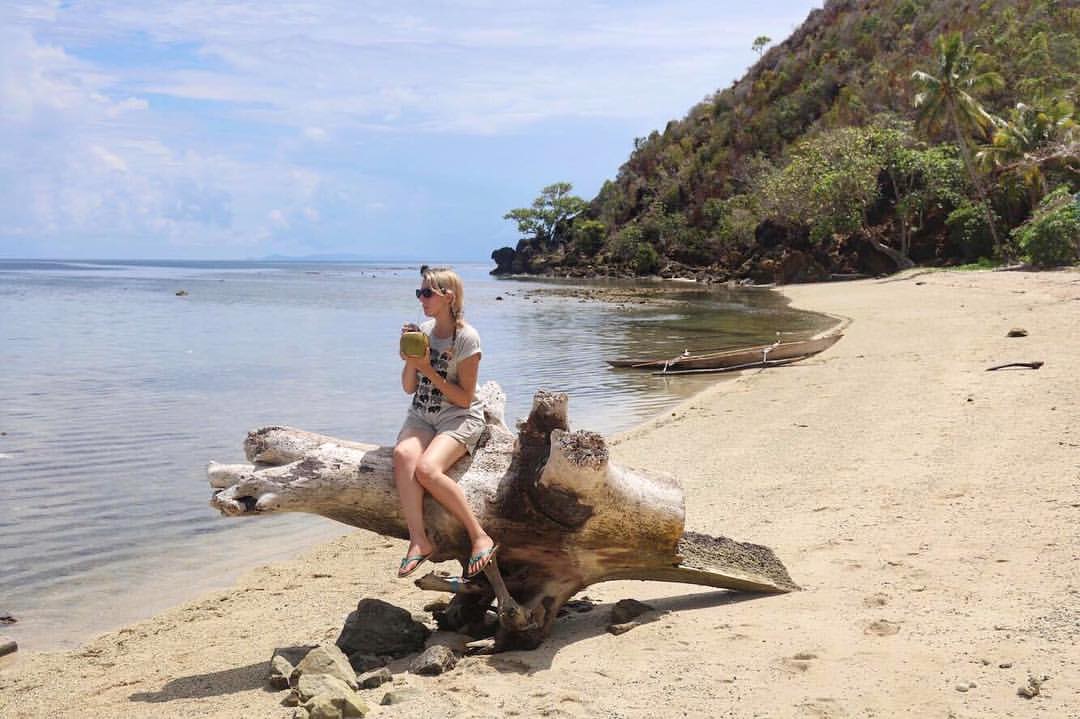 If You Liked This Post You May Also Like: