Sorry not sorry this post is going to be a bit of a brag fest. A pre-emptive brag fest. As our wonderful Patreon supporters are aware we have a big surprise to share with you all. Actually just to share with anyone really. It's that kind of life changing exciting news. We're off to South America!
Not right now. In a few months we'll depart Australia and be spending at least three months traveling around South America. It's always been a dream of ours to explore this area. Just other countries and opportunities have come up along the way.
South Sacrifices.
Travel isn't all beaches, pinatas and sun tan. Sadly I must burst the bubble and let you know that there are some sacrifices that we all need to make. For us heading to South America has seen quite a few sacrifices.
We gave up our rental in Melbourne. Our lease was coming up and there was that awkward time in between our lease ending and our departure. May saw us have a hectic month with me starting a new contract that's 9-5 Mon-Fri, we packed up our little house and threw out a LOT of stuff and have moved back in with my parents in the magnificent Macedon Ranges. What no one tells you when you sell/donate/throw away all your stuff is that it's a lot of back breaking hard work. It wasn't a magical experience. At the same time it was exhilarating and heart breaking.
I've also sacrificed sleep. What was once a 20min commute is now a 2.5 hour round trip. If all goes to plan.
Perk – we now live on 25 acres, wake up to sleepy kangaroos and get stalked by wedged tail eagles on our morning dogs walks. The pups seem to think that these sacrifices are worth it and are truly thriving in farm life.
No I'm not giving up coffee. Not now not ever. Latte for life!
So What Are We Doing?
Who knows. Not us. We fly into Lima and will be making our way to Cusco to join our Dragoman tour. After a hectic 24 hours of travel, we're grateful that Airport Express Lima will be collecting our weary selves from the airport and taking us to our hotel. Thanks to the team at PeruHop for being so helpful and making sure we don't travel like a typical tourist. We can wait to explore Peru as we hope between the cities and avoid any potential jetlag. As we arrive after a fairly hectic flight and have limited time to make it to Cusco we decided on going the easiest way possible – Get To Cusco Quick trip.
Peru Hop is quite simple. Choose a pass based on where you want to go and how much time you have. See a suggested plan, follow it, or hop off. Totally up to you.
Where we'll spend a month travelling overland through Peru, Bolivia and zig zagging across Argentina and Chile. We opted to take a tour for the first leg so that we could see a decent amount of things in a short time and have someone organise everything else for us. This trip is at some point meant to be an adventure holiday and less of a working holiday. I didn't want the hassle of worrying about accommodation every night just for a few weeks. Hopefully, we'll be able to swing by Ecuador too.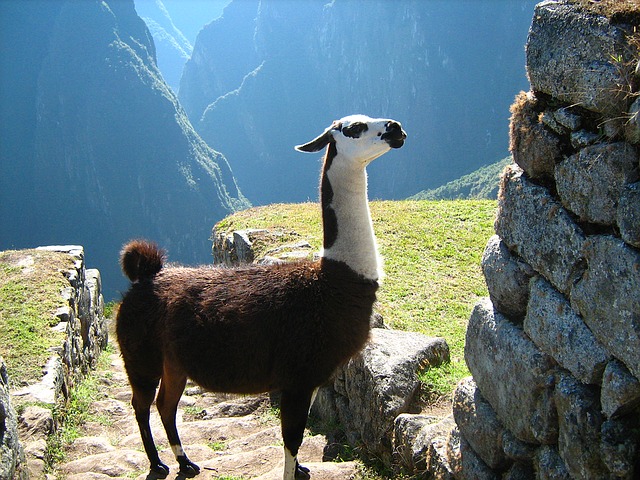 The Magic of Machu Picchu and Avoiding the Inca Trail
Another tough decision was when we decided to not hike the Inca Trail. Dragoman offers an alternative trek which seemed like a better option to us. The recent tales from the Inca Trail talk of over crowding and subsequent issues between groups of tour companies made us a little wary. It was a terribly tough decision to make but we eventually did. Our trek will takes us through an amazing area, support local communities and give us a rest day before taking the train to Machu Picchu.
Just a note – from 01 July the regulations on the Inca Trail and Machu Picchu are changing. You will no longer be able to visit these areas without a guide, and need to adhere to a dedicated time slot. These rules are not entirely new and have been suggested since 2014. They are rather interesting with the main red flag being entry times 6-12 and 12-5pm for entrance and viewing. If you're found in the area outside of your dedicated time you will be escorted out by authorities.
Dedicated circuits- There are now 3 circuits which take 2-3 hours to hike.
The new rules prohibited re-entering the controlled area.
Other interesting points-
Backpack limits – Nothing larger then 40x35x25cm can be taken into the controlled area.
Prohibited to enter with food/drinks (eek! I get hangry)
Prohibited to enter with umbrella/sun shade
Prohibited to entre with tripod or any type of camera stand/support
No prams/strollers
It is prohibited to get naked, dress up, lie down, run and jump.
It is prohibited to feed local resident or wild animals.
So don't get naked, don't take snacks and don't feed the locals. Seems fair?
Our tour will end in Santiago and then we are on our own.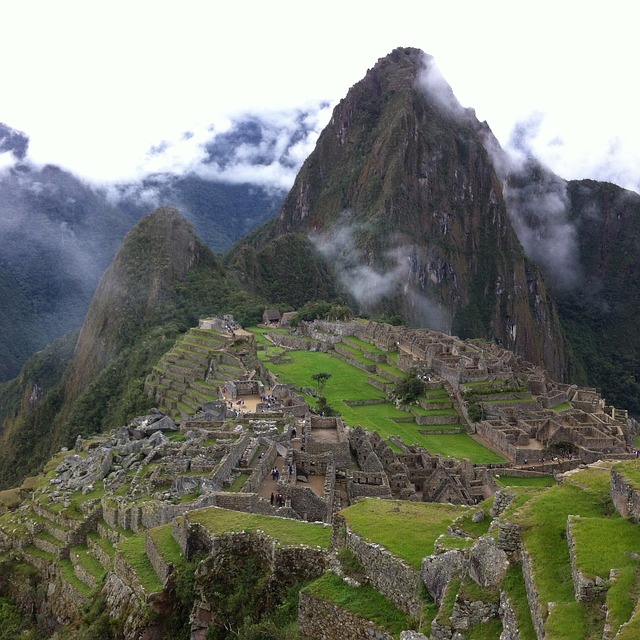 Playing cowgirl at Campo Antilco, Pucon
I really couldn't resist another chance to go horse riding in another country. So after Santiago we'll make our way down to Pucon for a few days rest and relaxation and riding at Campo Antilco in Pucon. Antilco is a mountain ranch, located 12 km outside of Pucón, nestled between the banks of the Liucura River and the foothills of the "Cerros de Quelhue" Forest Reserve. A fully sustainable ranch, complete with bee hives.
Now Pucon, in general, is considered an adventurers dream town.  So not only am I looking forward to exploring the ranch but trying out a traditional Chilean saddle the "avio". Besides riding and frolicking with horses, there are some great hikes from the ranch which no doubt we'll take part in.
Pushing Our Luck at Patagonia
So no one told me, and I didn't read, that Patagonia and Torres Del Paine is hard work just to book campsites at. I've bought the gear, I'm getting fit and I'm ready to go. But alas this is another area that is under going massive changes to their booking system.  Visitors are now required to have all camping areas pre-booked before arriving in the park. Without this you will be refused entry or escorted out by authorities.
So far we've not had any luck in booking campsites along the W Trek. Even though it's around four months until we will be down that way things already look like they might be booked out.
If you do need some advice then see our friends at Travel Outlandish and their amazing guide on How To Book Campsites In Torres Del Paine. 
Fingers crossed that within the next month we'll receive clarification on what's actually happening. If not we'll spend a week or  two based on Puerto Natales doing smaller hikes.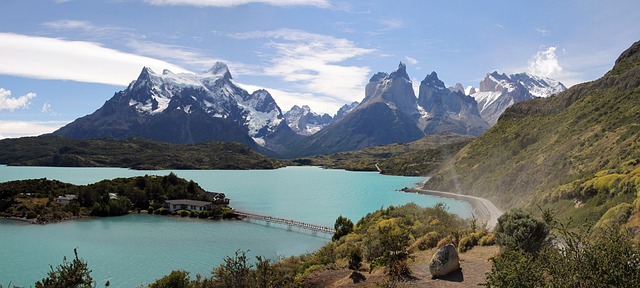 Other Fanciful Ideas
So there you are. It's our rough guide to our Sth American Adventure. We're still planning, researching and thinking of the things that we want to do. Here are a few other fanciful ideas of things that we're planning on doing.
Skiing in Chile
Drinking All the Wine in Mendoza
Horse back riding in Argentina
Our departure city is Buenos Aires.
If you're looking for some more inspiration check out this great guide to 30-days of backpacking South America!
Where else should we go? What should we see and do? Hti us up with all your suggestions below. No matter how wild we'll consider all.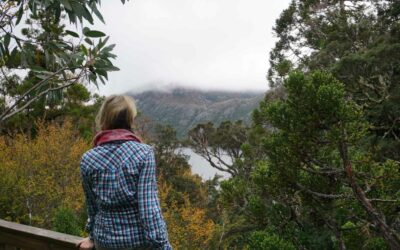 Travellers are some of the most financially savvy people you will ever meet. Have you ever wondered how people afford to travel, invest & drink take away coffee?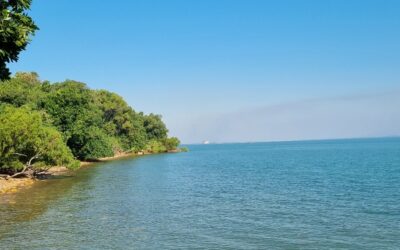 Darwin is the gateway to the top end of Australia. A place where you can go back in time or explore a growing city. The city has something for everyone, from sun-drenched beaches to bustling markets and vibrant nightlife.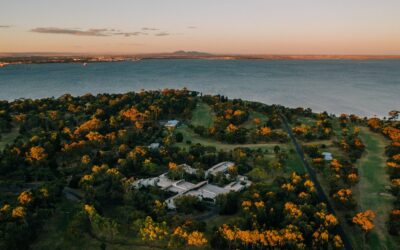 Eden Oak offers travellers the chance to experience an urban oasis hidden amongst the gum trees in Geelong's Botanic Garden