Bali for many years has been a hot spot for Australian travellers and it's easy to see why. Cheap airfares, a short flight, yoga retreats and some amazing places to relax in. For a lot of Australians it's cheaper to travel to Bali for adventure then to go across the country for a week. Crazy I know right! Where are all the Australians and seemingly all the digital nomads flocking it? Canggu With its very chill surfer-vibe, booming restaurant scene and parties until sunrise, Canggu is by far the hippest place in Bali right now.
So what things are there to do in Canggu that is making this area so appealing to travellers?
Think chill, hip and fun things to do in Canggu. This isn't Kuta. You won't see a whole heap of seediness, cheap shopping and scum. Though that isn't saying that those things are not around in Canggu. It's just that there is a much more relaxed vibe in this part of Bali.
Learn to surf in Canggu
Canggu offers the beginner, or like me no idea what they are doing, traveller a chance to learn how to surf. It's an affordable way to learn to surf and you can easily book lessons here. Don't worry about looking like a fool, as you'll be in good company with all the other wanna be surfers in Canggu!
Photo by Josh Withers on Unsplash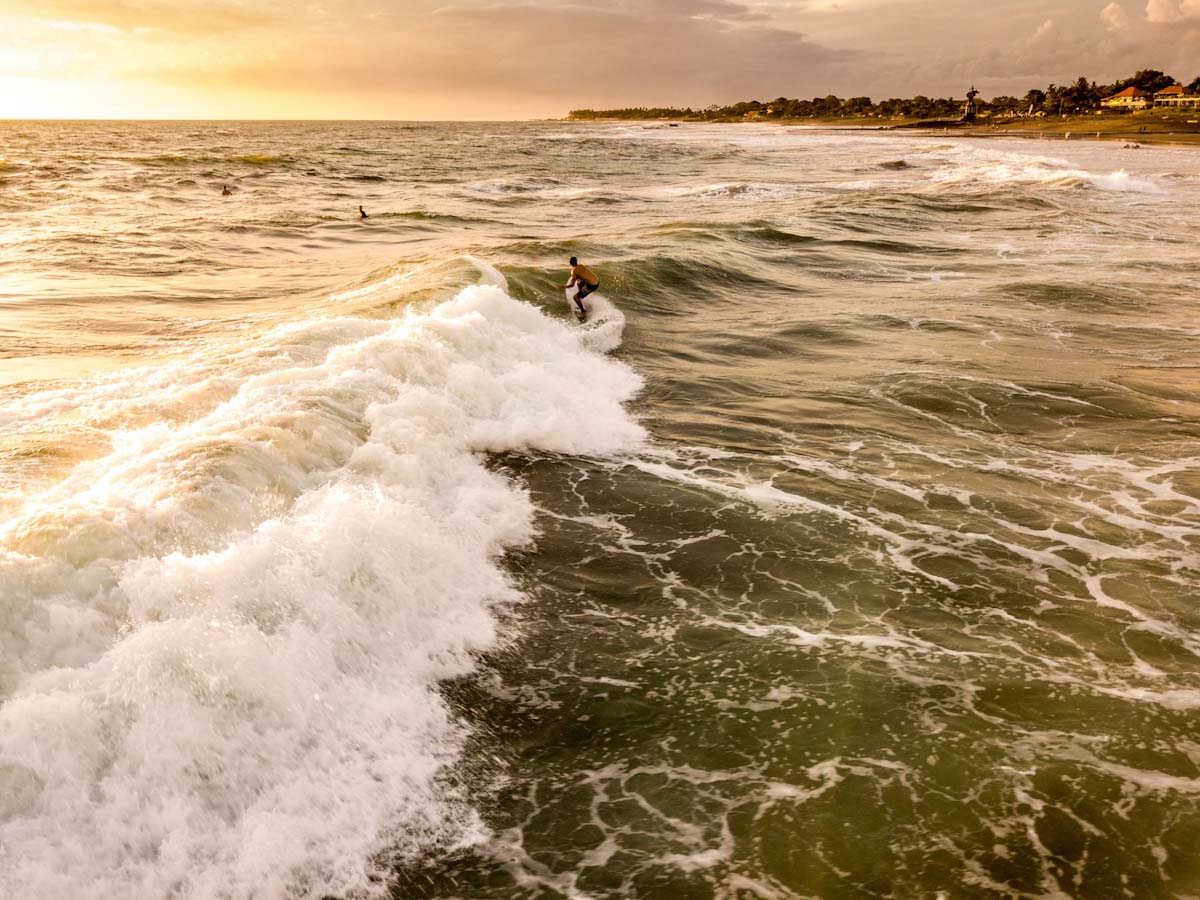 Enjoy an Indonesian style massage
Bali is famous for affordable massages. Why not save your dollars elsewhere and really spoil yourself with a decadent massage. SpringSpa is one of the best to pop in and get a decent dose of relaxation. You'll need to book ahead to secure your luxury massage.
Eat all the Instagram worthy brunches
Did you even go to Bali if you didn't have an Instagram worthy brunch? You'd be hard pressed to not find somewhere that has amazing brunch options and Canggu has slowly been infiltrated by the Australian cafe scene. Think lattes, buddha bowls, acai smoothies and all the fun things to eat. All presented in coconut bowls, pastel colours and many cafes boasting Instagram walls. Did you even eat in Bali if you didn't Instagram it?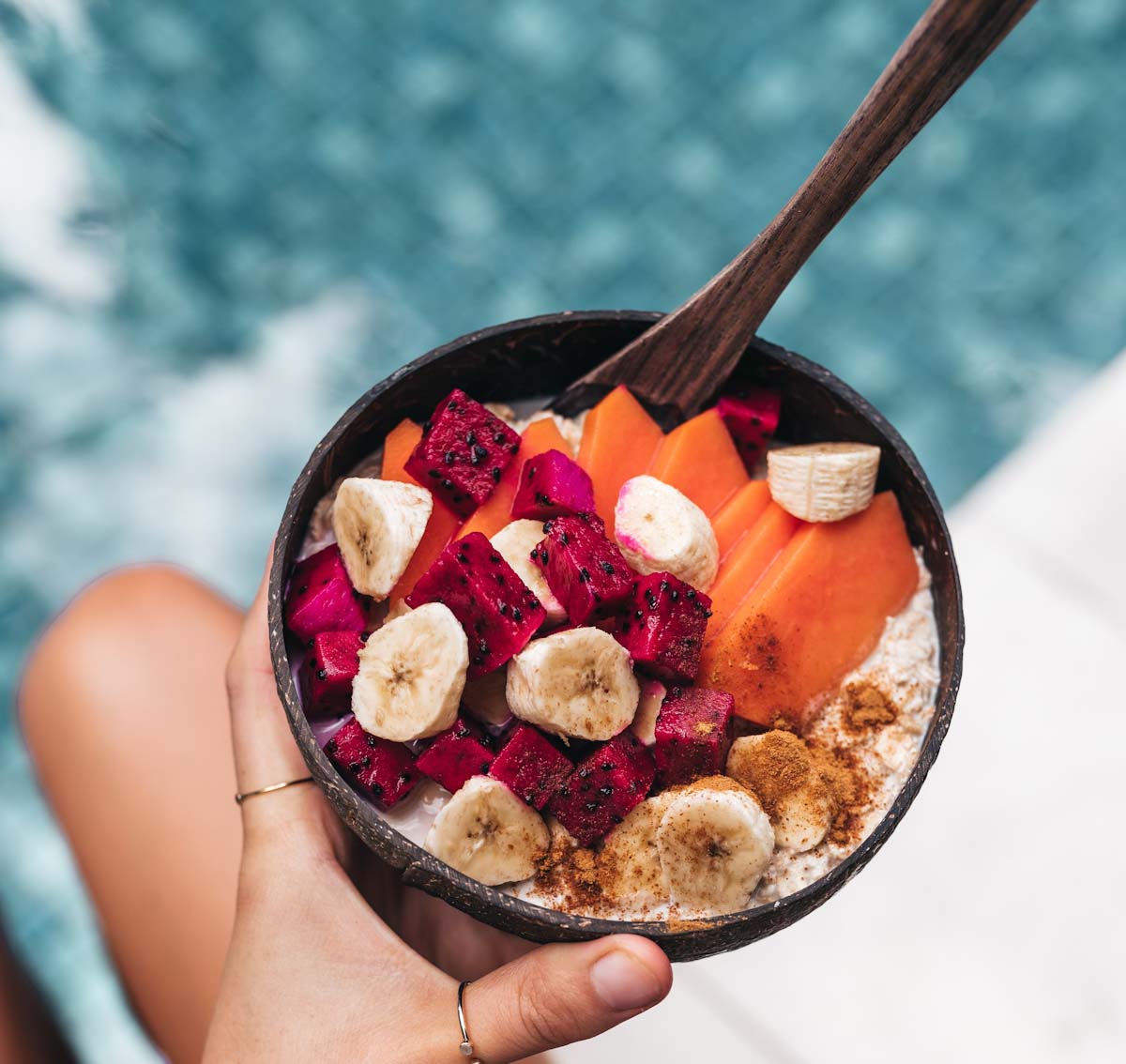 Photo by Alexandra Andersson on Unsplash
Drink at a super hipster bar
Canggu boasts not only hipster cafes but also some seriously smooth  and luxurious bars. Bars that will and do happily go on through the night until the sun rises. Which when you're on vacay not sleeping is a whole lot of fun. Without a doubt you'll want to stop by Old Man's, especially if you are a first timer to Canggu. Don't forget to try out other places and explore the nightlife.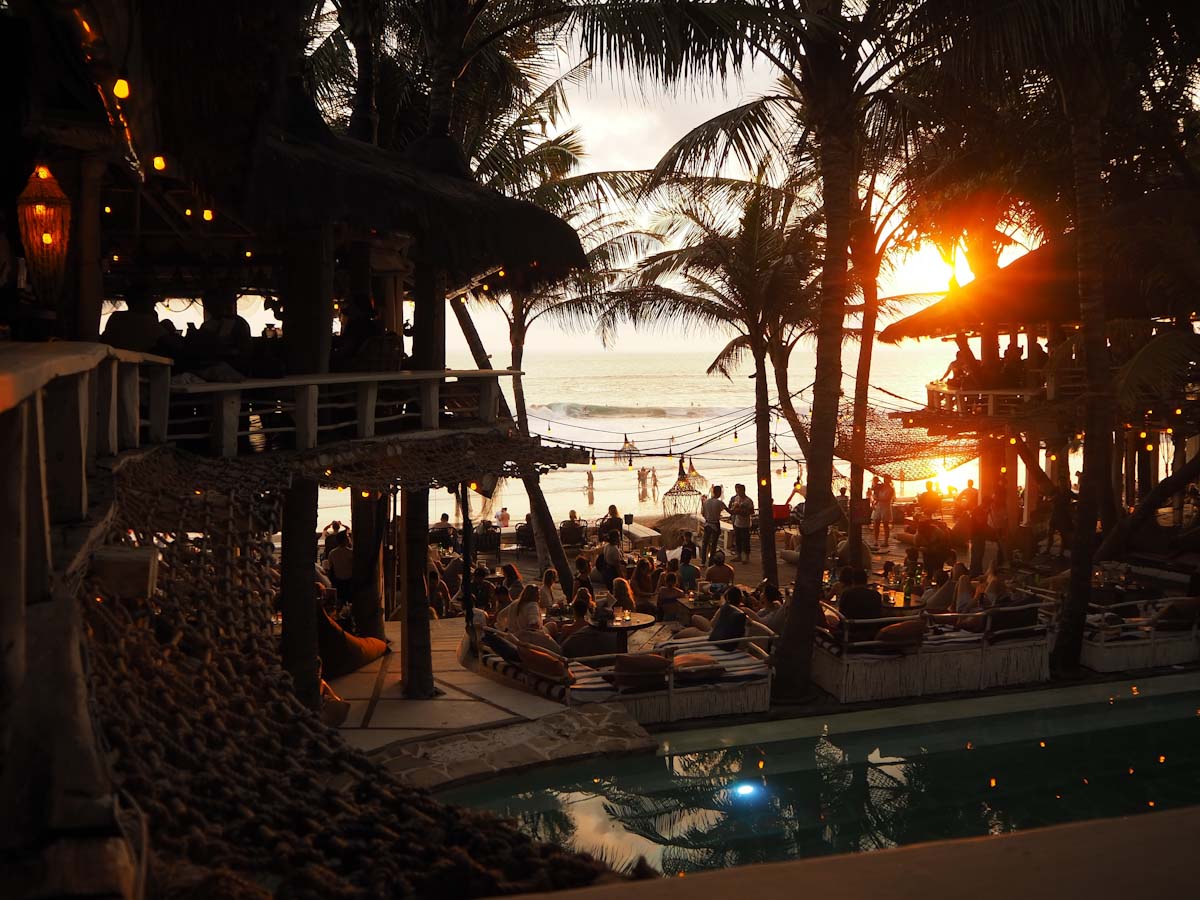 Sunset photo by Simone Fischer
Smile, pose and enjoy the sunset
Canggu has some of the most epic sunsets you'll ever see. It's no wonder that Instagram is nearly flooded with sunset Canggu images. The long water, clear skies and that golden glow. The thing is even if you don't snap a photo there's no reason for you to not enjoy a long walk along the beach and relax in the golden flow of sunshine. Don't feel like walking? No problem pop by one of the bars and enjoy the sunset with a mojito in hand.

Find yourself chilling in a secluded villa
One of the best parts about vacationing in Bali is the amount of really affordable villas that you can experience. Where else in the world can you get a private villa, with a private pool for less then $150 a night? To put that in perspective that's less than one nights accommodation in Melbourne. There's so many different type of villas on offer. Romantic two bedroom villas or the massive 5 bedroom villas for a relaxing girls week away. The options are endless. For me the must have is an outside bath and a private pool.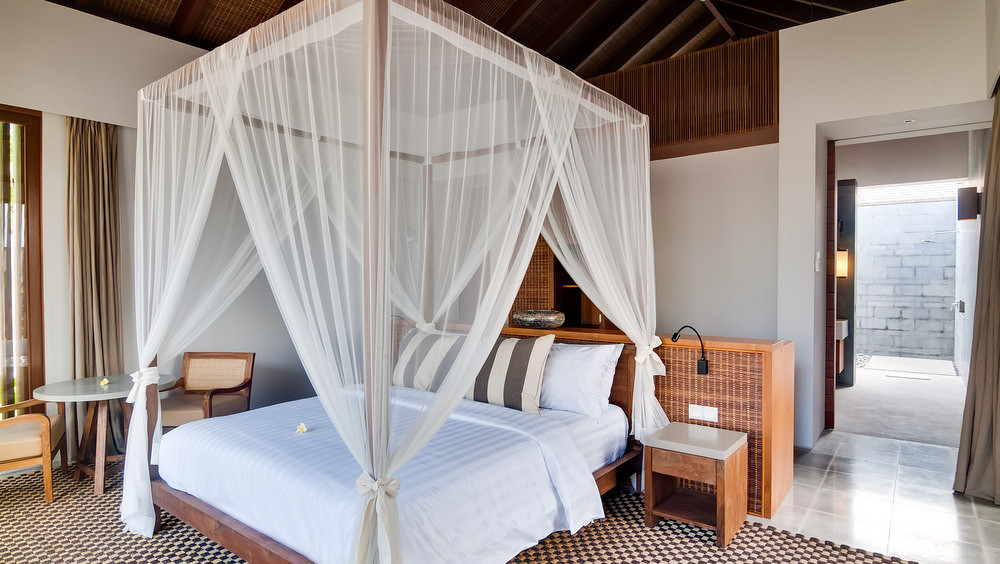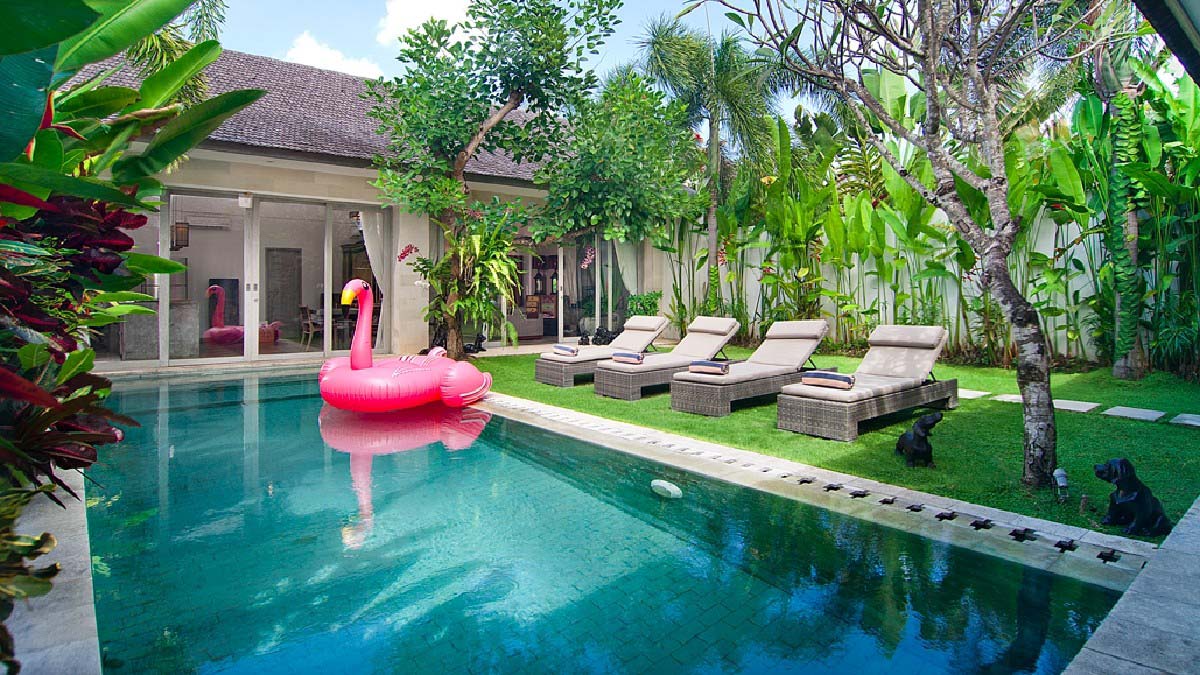 Check out the street art.
With such a relaxed vibe it's not wonder that Canggu has some wonderful street art. So grab your camera, go for a scoot and enjoy the wonderful creations that some truly talented people have left for you.
Don't forget to buy yourself travel insurance.
Ok not to be a debbie downer over here but scooters, surfing and generally having an awesome time in Canggu should you be your number one priority but you need to be prepared. I would suggest taking Travelan and buying adequate travel insurance. It's not a huge cost for either of these things but this could be a life saver along the way.
Canggu the perfect Bali destination for relaxation
Canggu is the perfect place for some much needed relaxation and soul soothing recovery. Yoga, surfing, good food and great friends. Or even for those solo travellers who need some alone time. It's an easy space to meet new people and make new friends if you're that way inclined. 
As I get older and need some more chill time, a digital detox places like Canggu become more and more appealing. Have you been to Bali? Let me know how you enjoyed your Canggu get away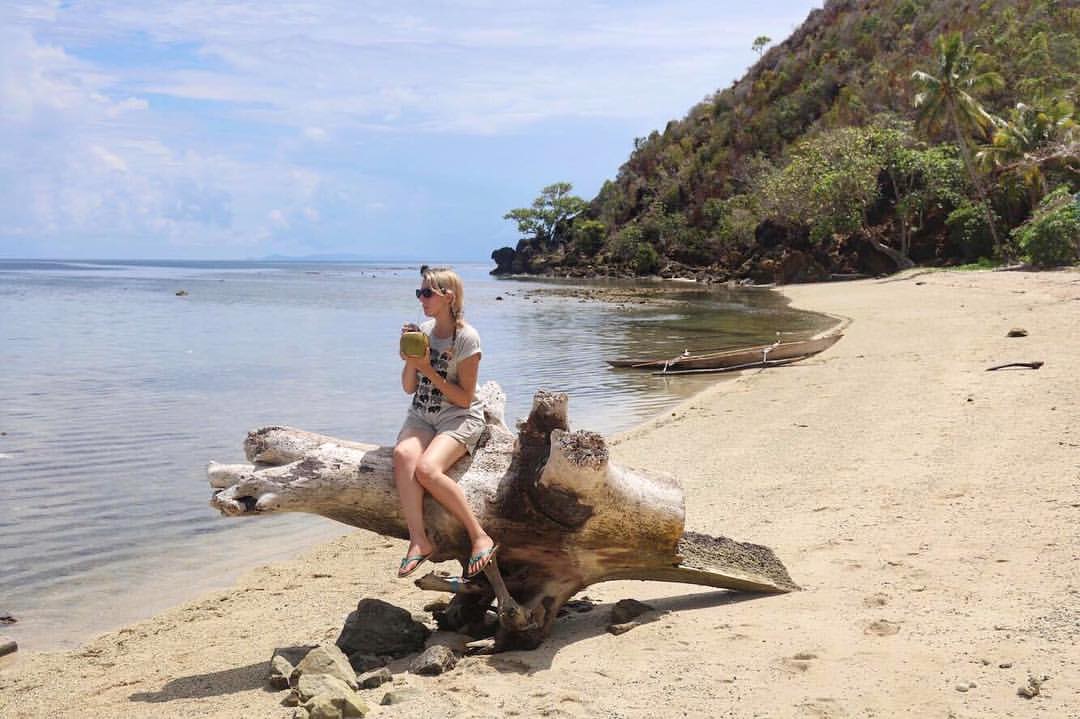 If You Liked This Post You May Also Like: